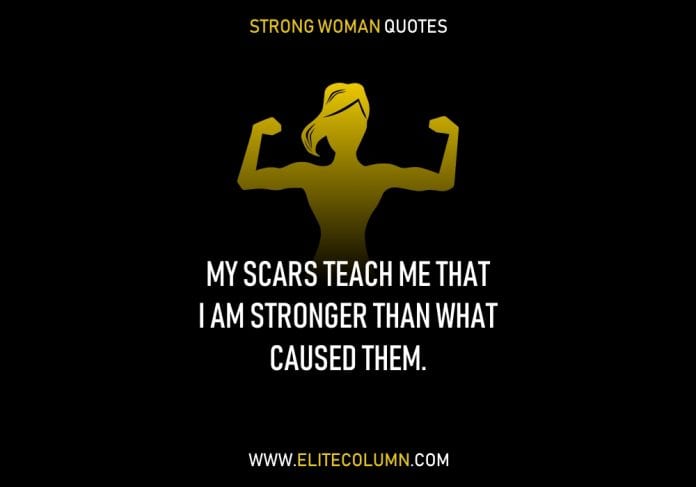 To be a strong woman simply means that you are grounded and confident in who you are. Being strong doesn't mean that you close yourself off from others and act like you are better than them. A strong woman is a woman who loves herself and her world and is therefore positive, loving, and self-assured. The strong woman quotes will empower you and EliteColumn brings you strong woman quotes to raise the superwoman in you.
Here are 43 Woman Quotes for you.
43 Best Woman Quotes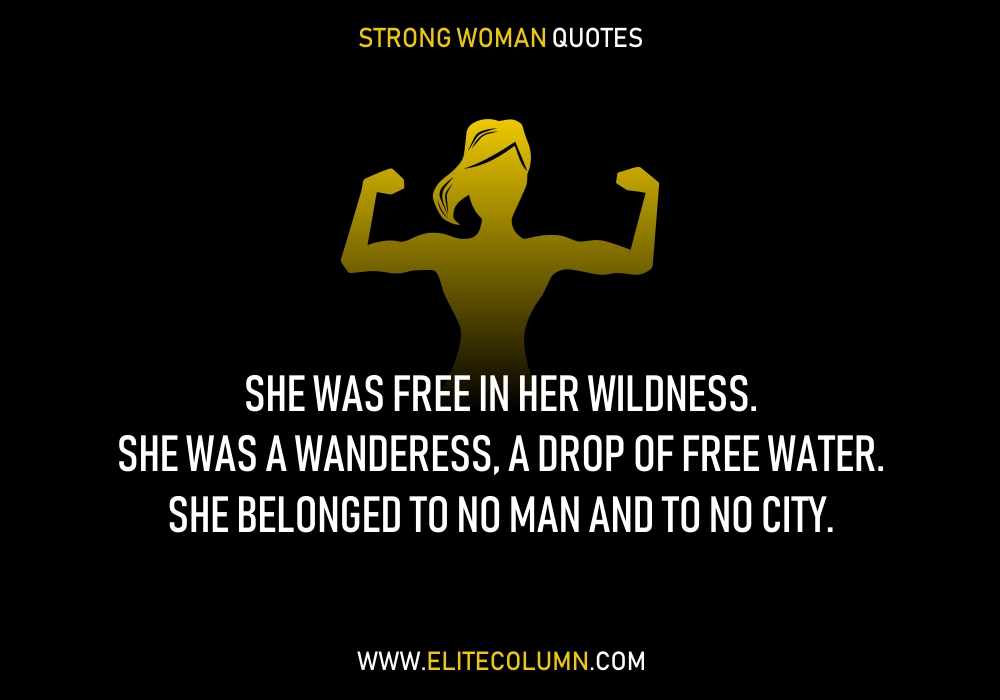 "She was free in her wildness. She was a wanderess, a drop of free water. She belonged to no man and to no city."
2. "Because you are women, people will force their thinking on you, their boundaries on you. They will tell you how to dress, how to behave, who you can meet and where you can go. Don't live in the shadows of people's judgement. Make your own choices in the light of your own wisdom." – Amitabh Bachchan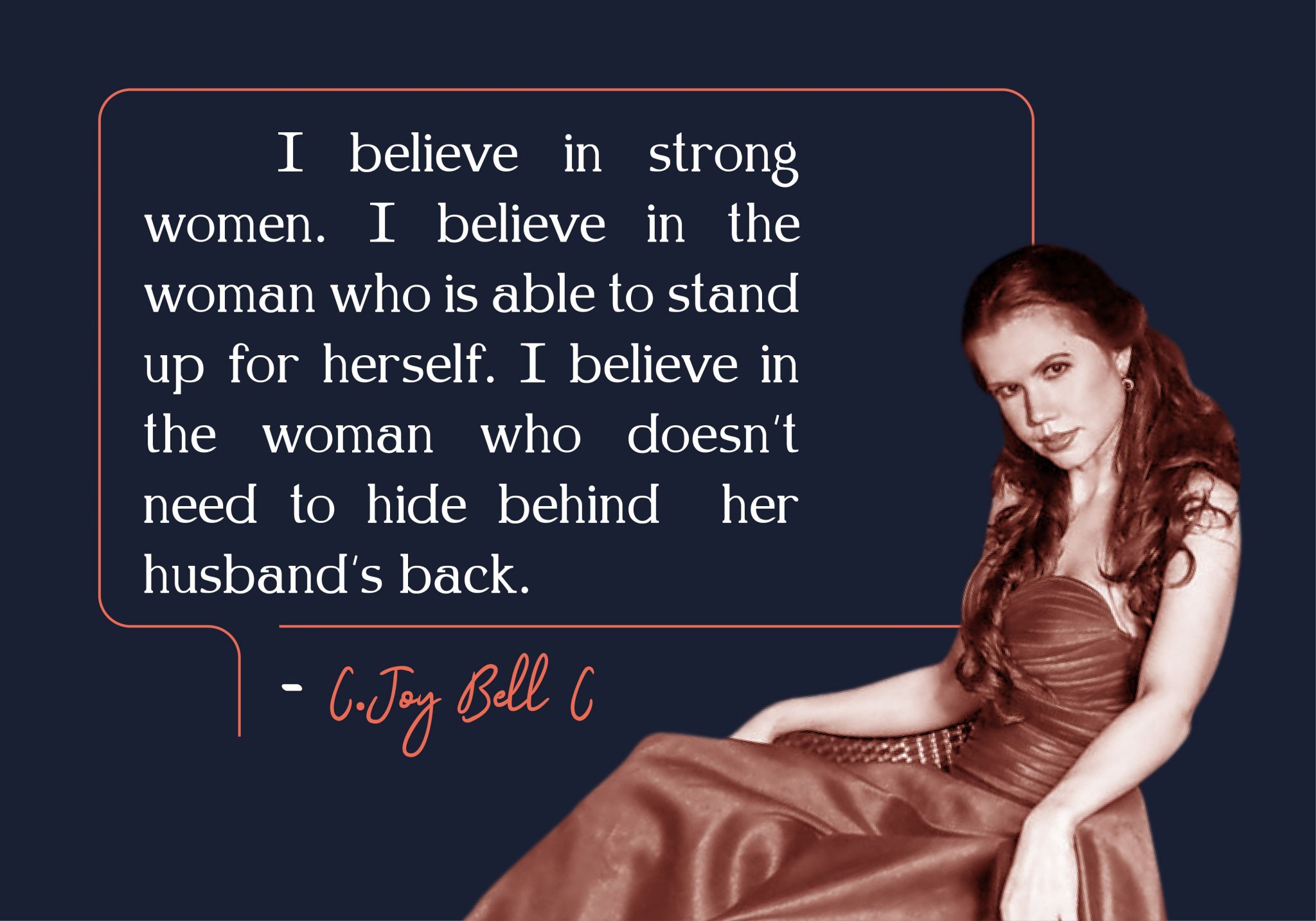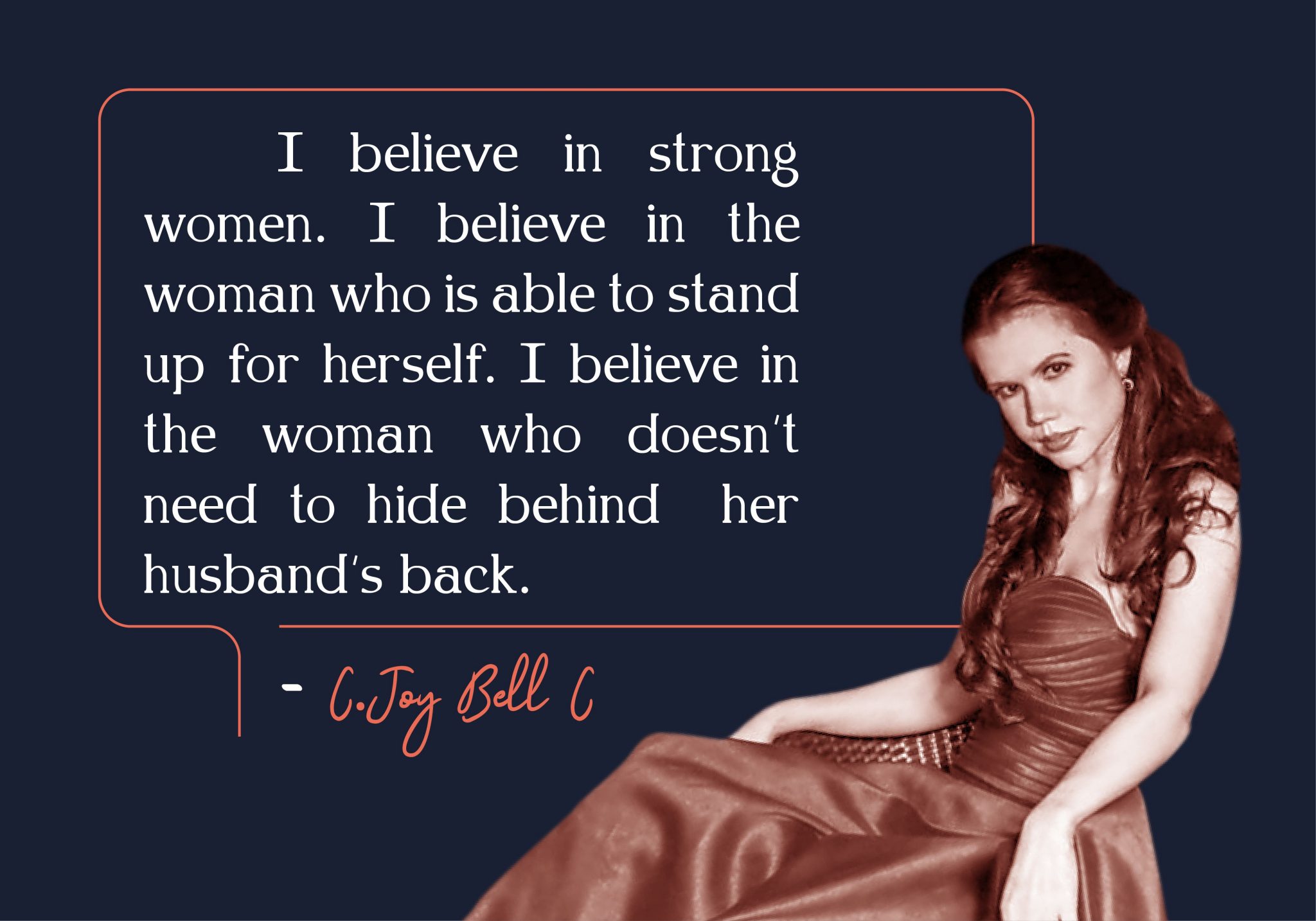 3. "I believe in strong women. I believe in the woman who is able to stand up for herself. I believe in the woman who doesn't need to hide behind her husband's back." – C. JoyBell C
4. "A lot of people would say 'sexy' is about the body. But to me, 'sexy' is a woman with confidence. I admire women who have very little fear." – Allegra Versace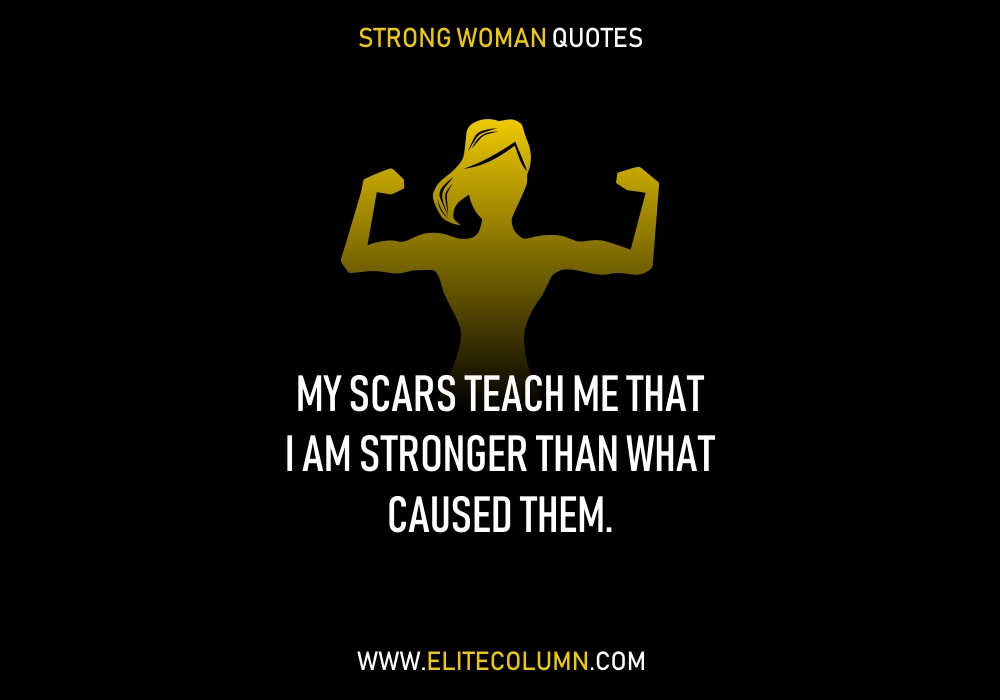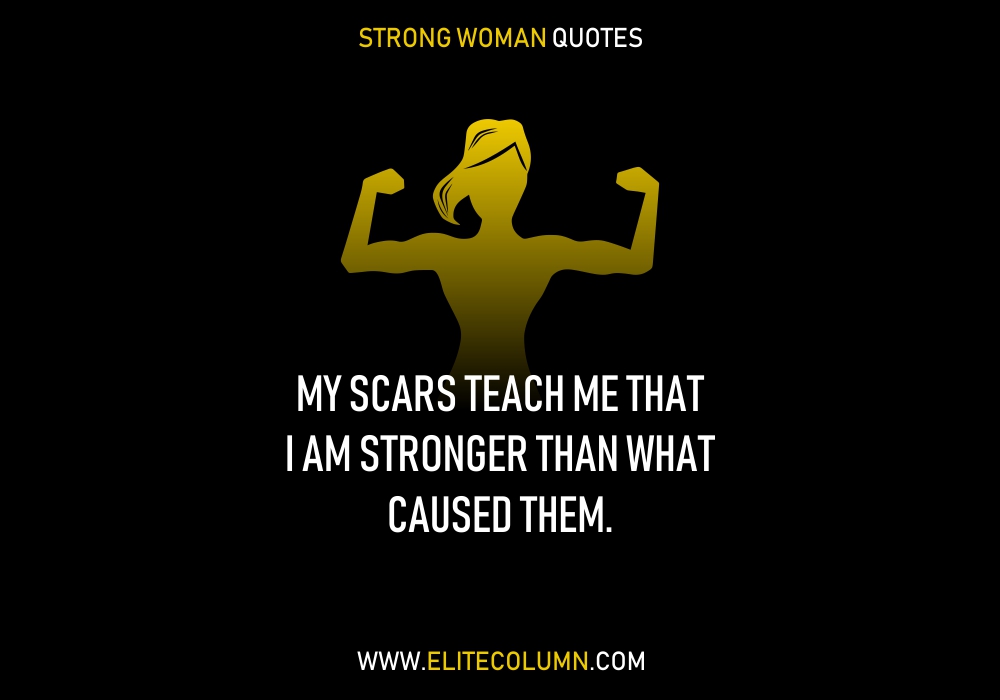 5. "My scars teach me that I am stronger than what caused them."
6. "Being natural is incredibly empowering for women because it's just who you are. You're embracing all the beautiful things about you from your head to your toes. Because when you mask so much of your natural beauty, people don't get to see that." – Rozonda Thomas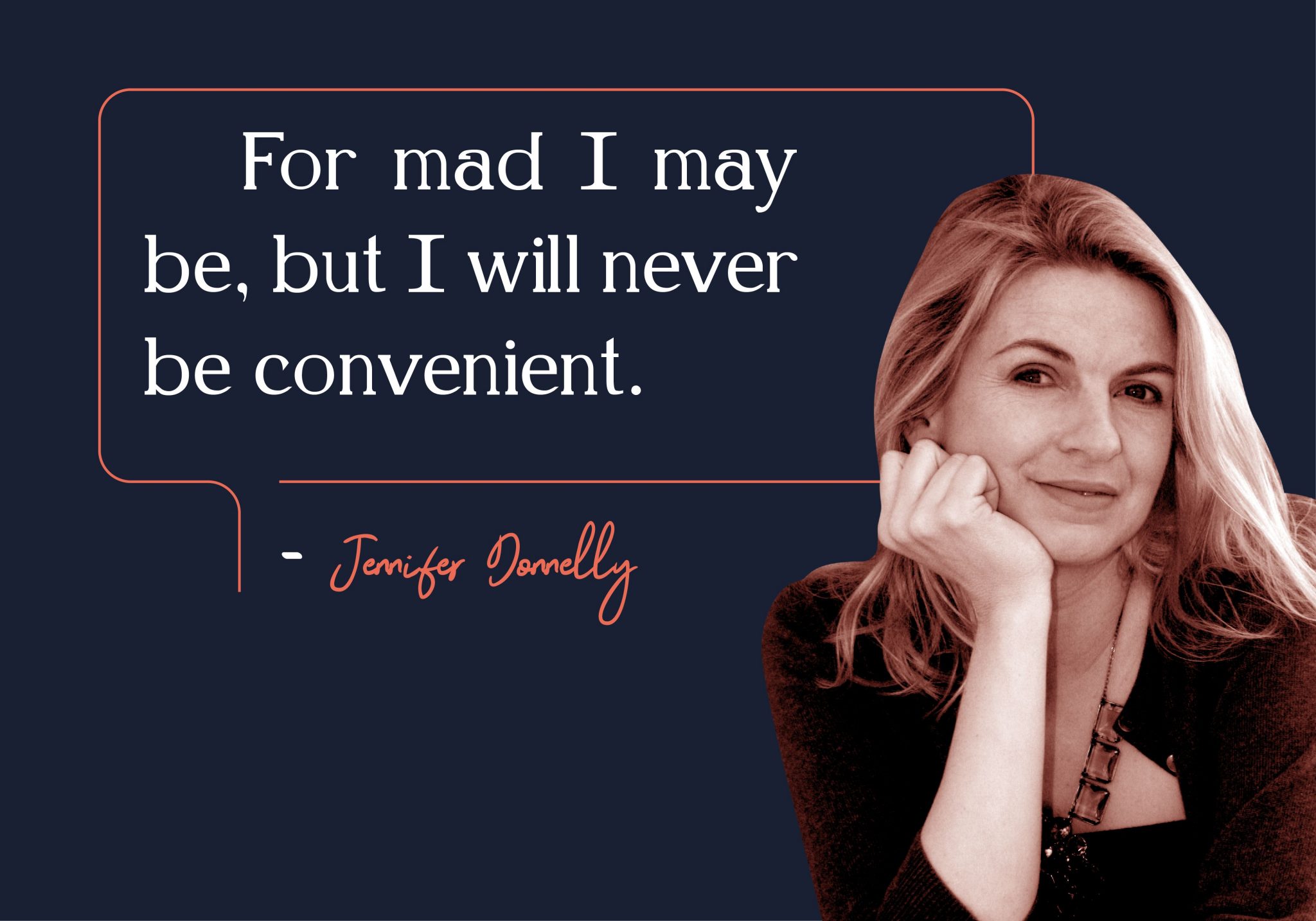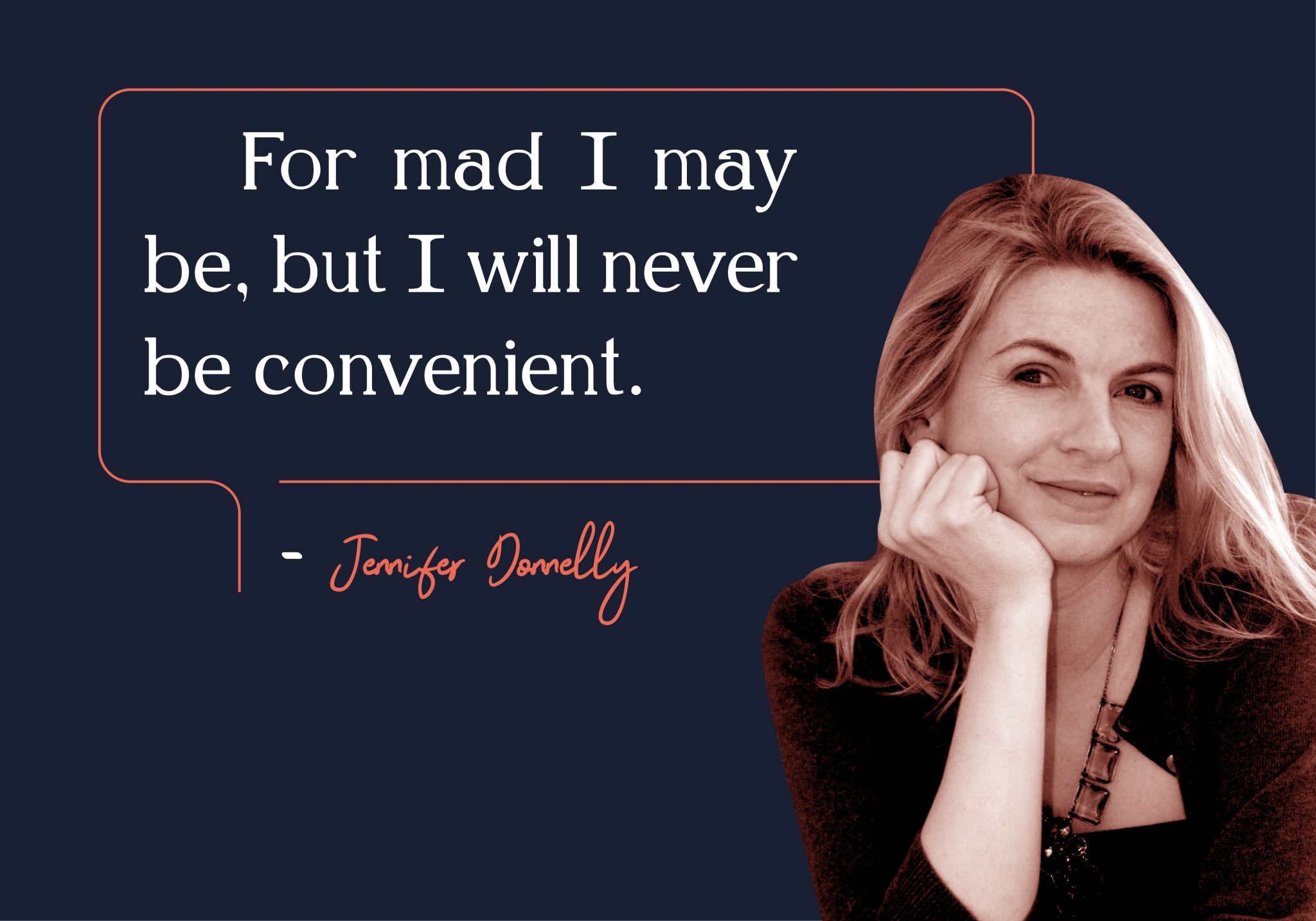 7. "For mad I may be, but I will never be convenient." – Jennifer Donnelly
8. "In the public eye, girls and women with strong perspectives are hated. If you're a girl with an opinion, people just hate you. There are still people who are afraid of successful women, and that's so lame." – Billie Eilish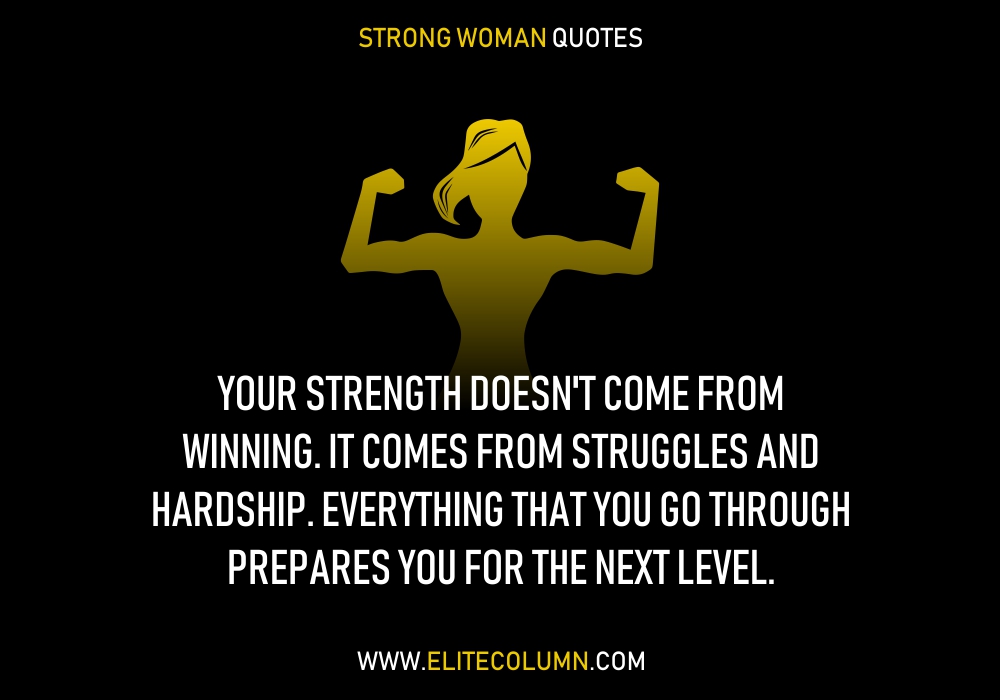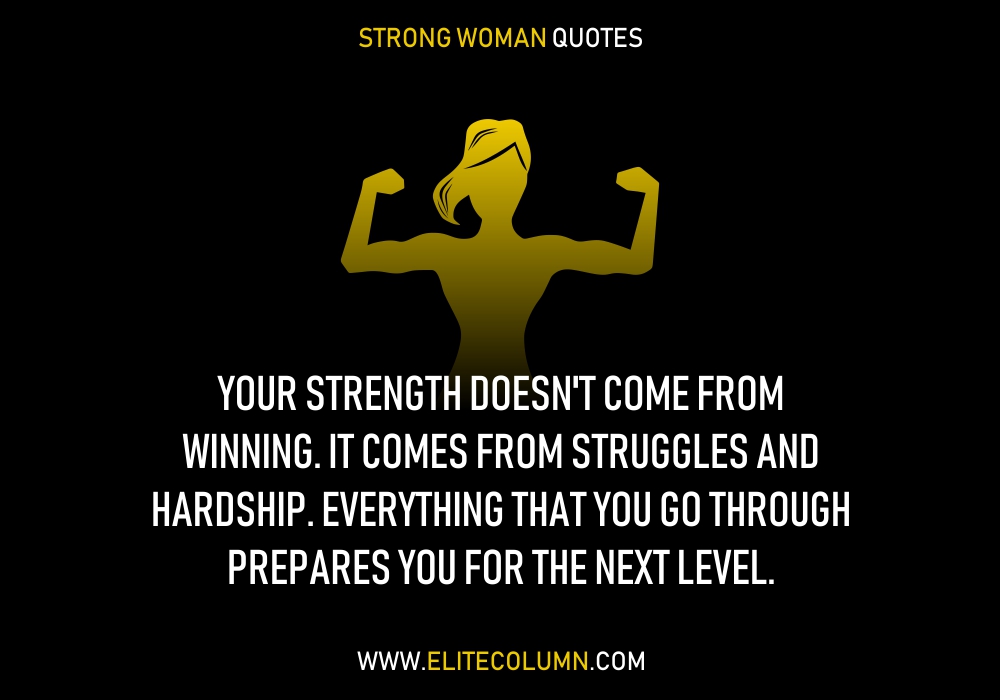 9. "Your strength doesn't come from winning. It comes from struggles and hardship. Everything that you go through prepares you for the next level."
10. "It is a holy blessing to be born with the exquisite qualities of a daughter of God. Women of God, both old and young, are spiritual and sensitive, tender and gentle. They have a kind, nurturing nature. This is your inheritance. Never belittle the gifts God has given to you. Develop the divinity that is within you." – Margaret D. Nadauld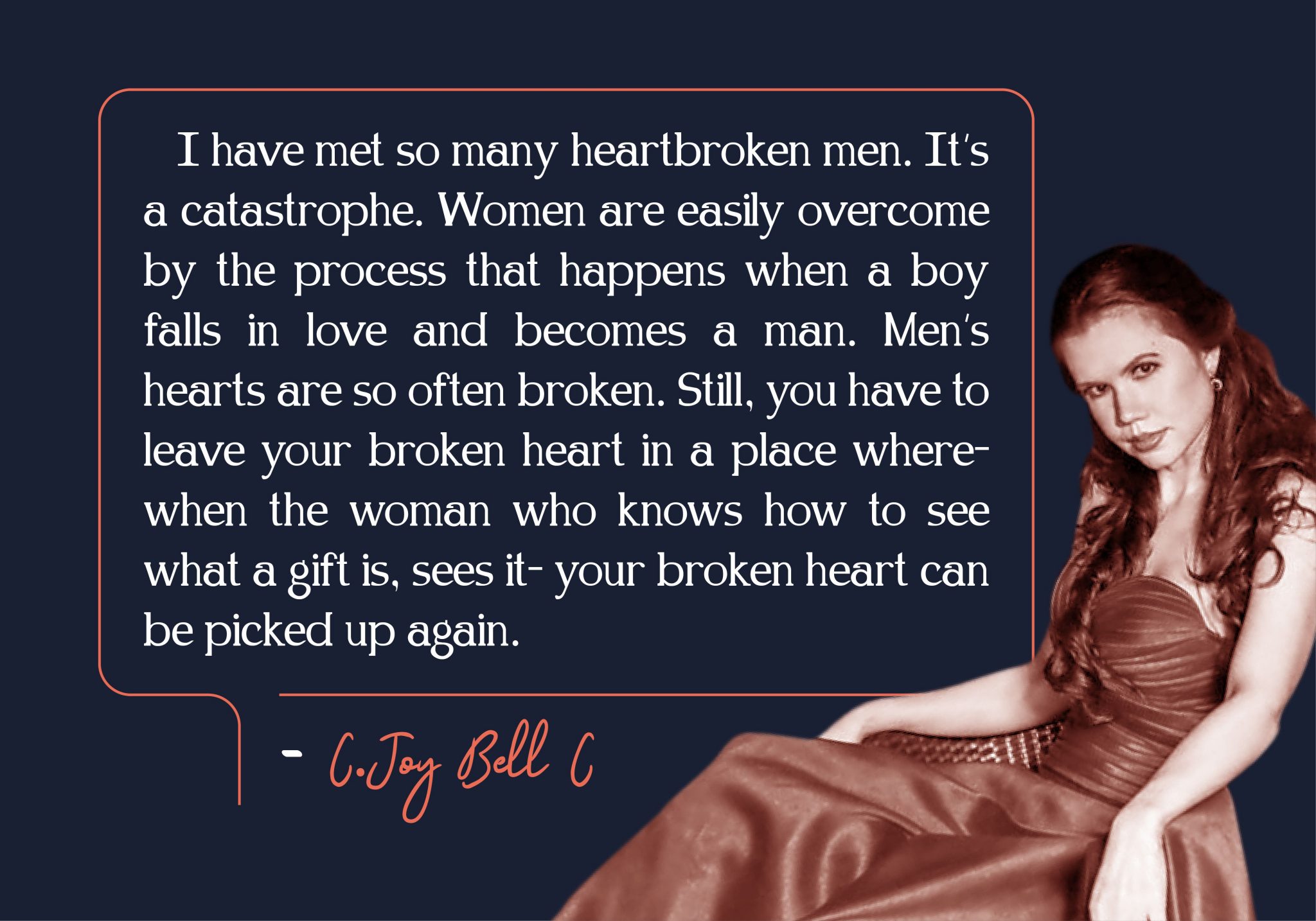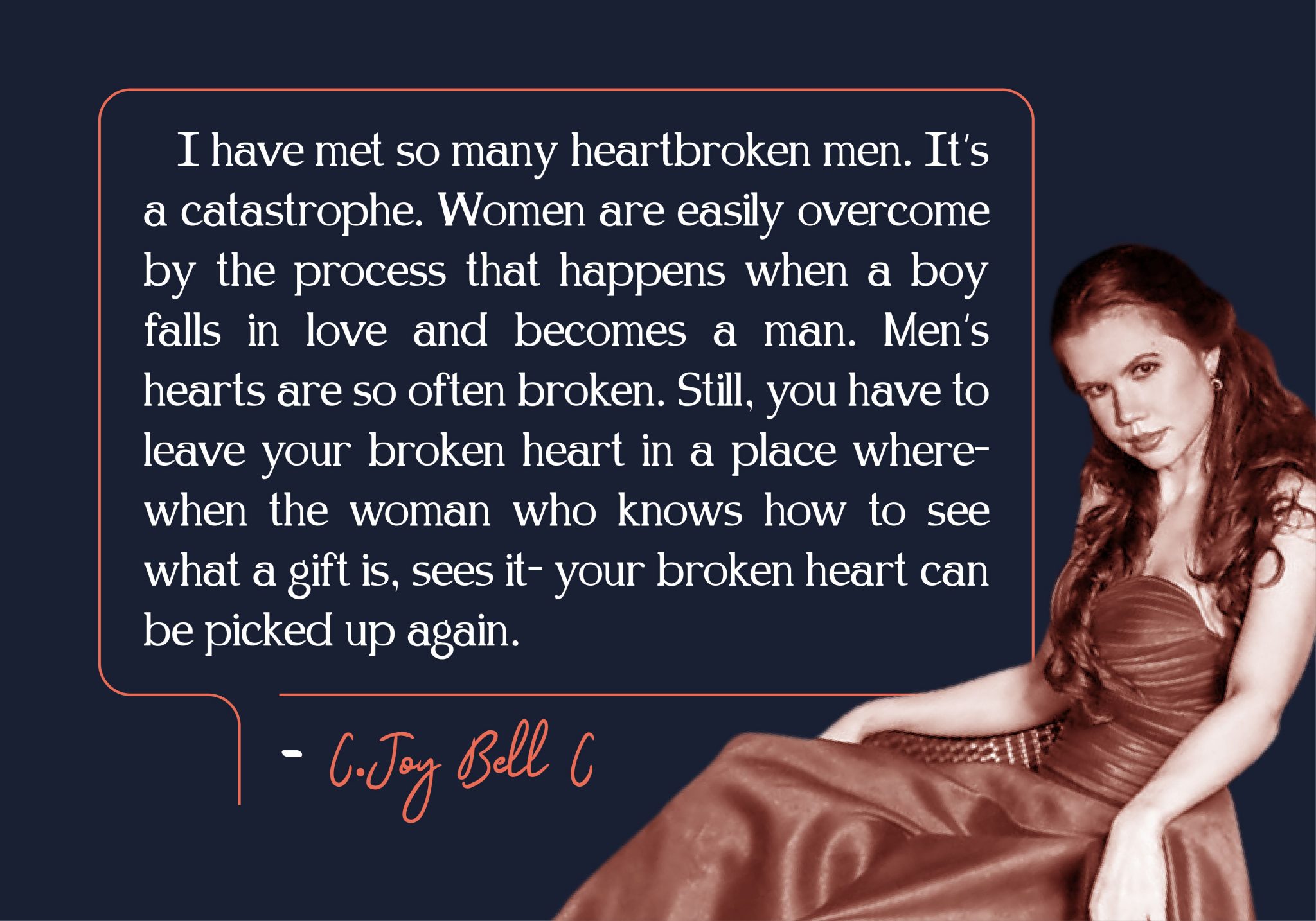 11. "I have met so many heartbroken men. It's a catastrophe. Women are easily overcome by the process that happens when a boy falls in love and becomes a man. Men's hearts are so often broken. Still, you have to leave your broken heart in a place where – when the woman who knows how to see what a gift is, sees it- your broken heart can be picked up again." – C. JoyBell C
12. "If you look back in history of the women who are most memorable and most stylish, they were never the followers of fashion. They were the ones who were unique in their style, breakers of the rules. They were authentic, genuine, original. They were not following the trends." – Nina Garcia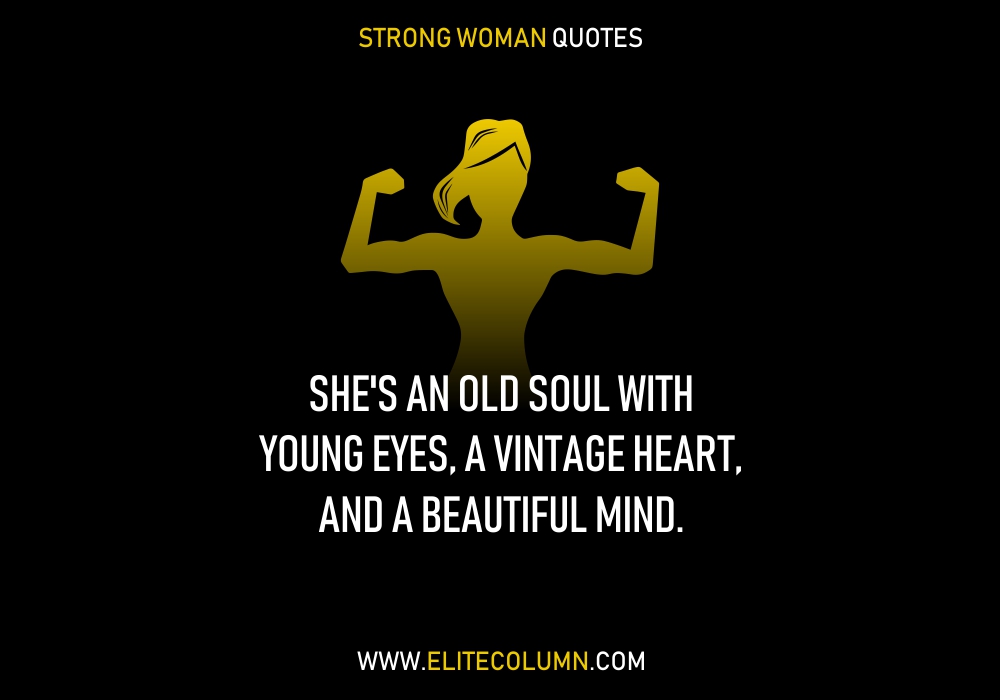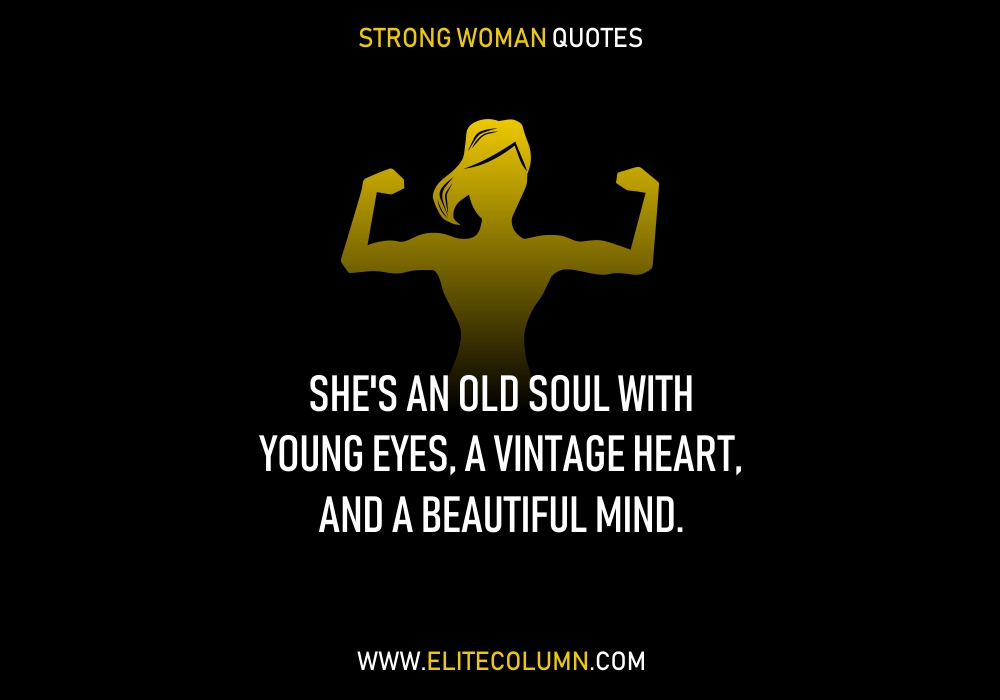 13. "She's an old soul with young eyes, a vintage heart, and a beautiful mind."
14. "I think women are amazing for being able to show what they feel. I admire women who do. I think it's a mistake when women cover their emotions to look tough. I say let's own who we are and use it as a strength." – Gal Gadot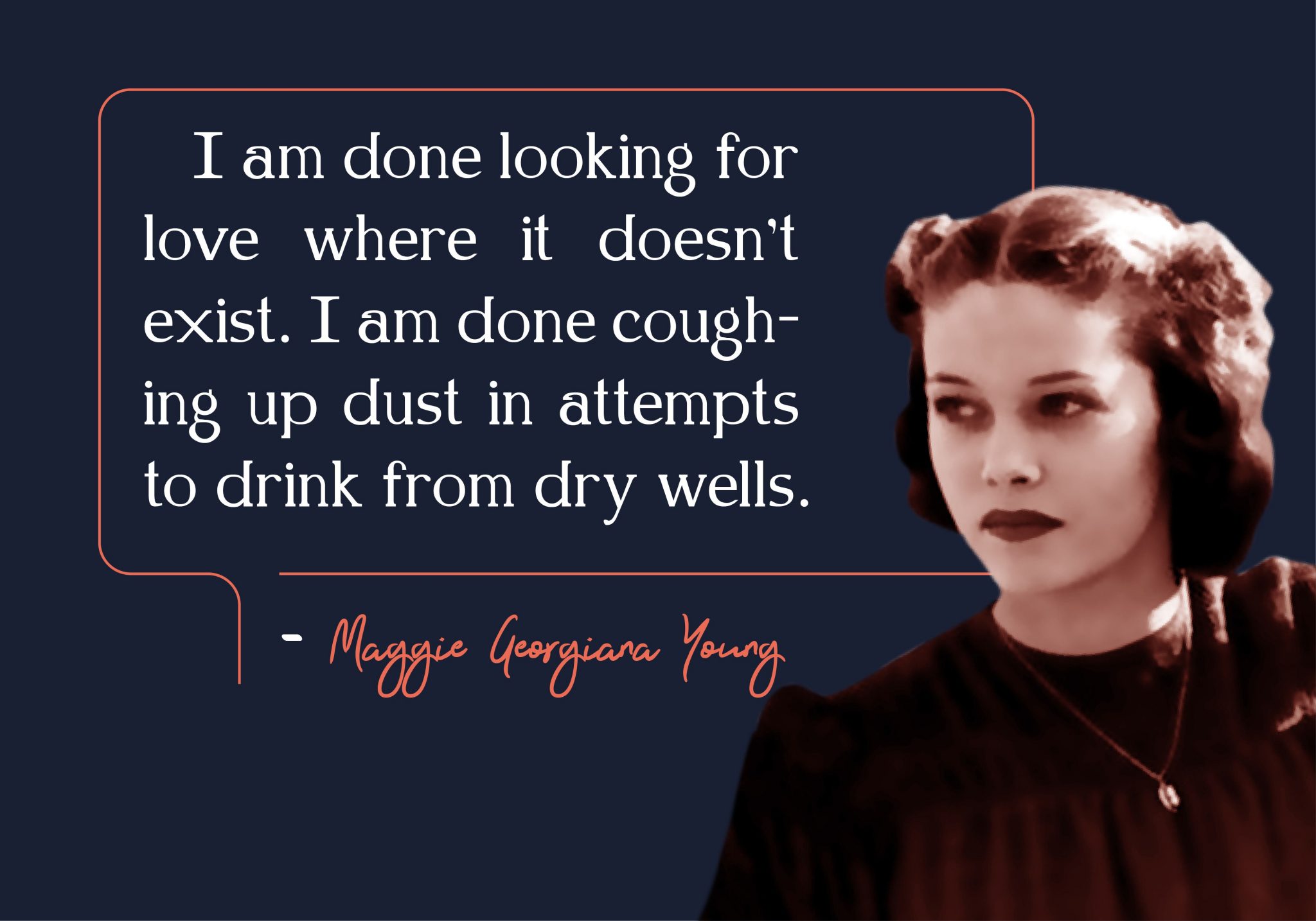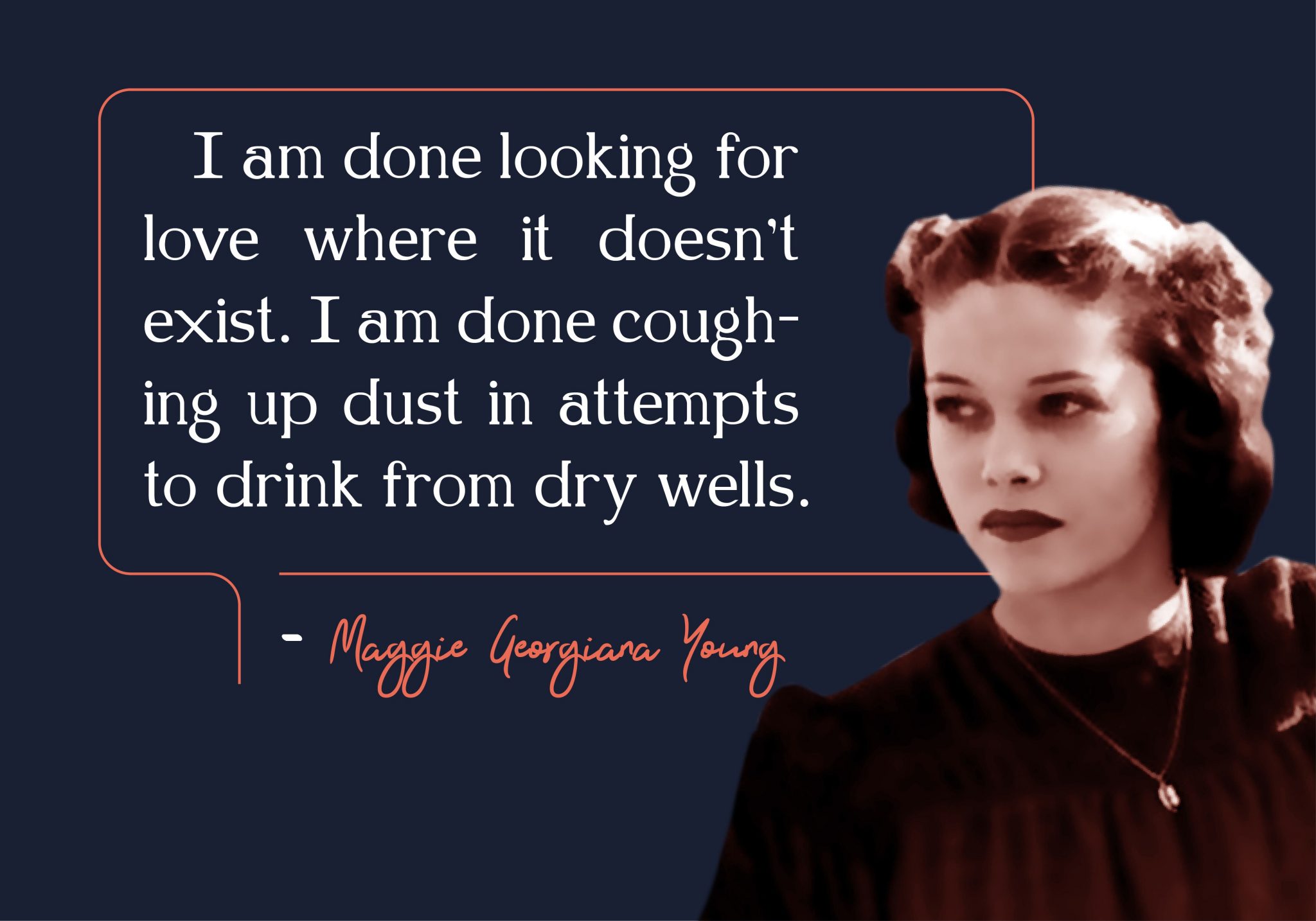 15. "I am done looking for love where it doesn't exist. I am done coughing up dust in attempts to drink from dry wells." – Maggie Georgiana Young
16. "I am an example of what is possible when girls from the very beginning of their lives are loved and nurtured by people around them. I was surrounded by extraordinary women in my life who taught me about quiet strength and dignity." – Michelle Obama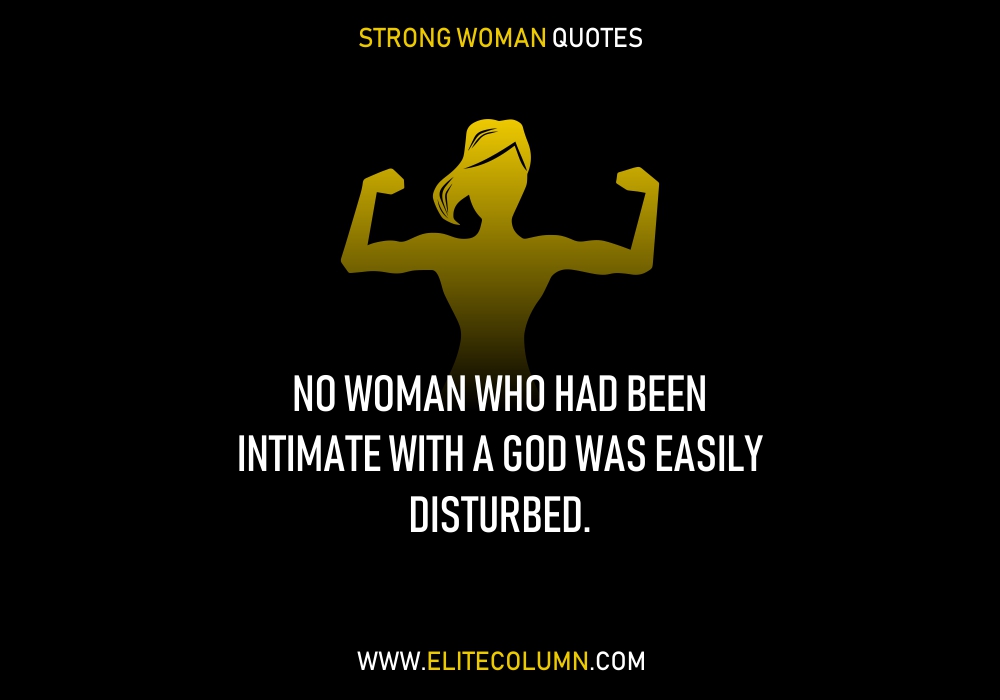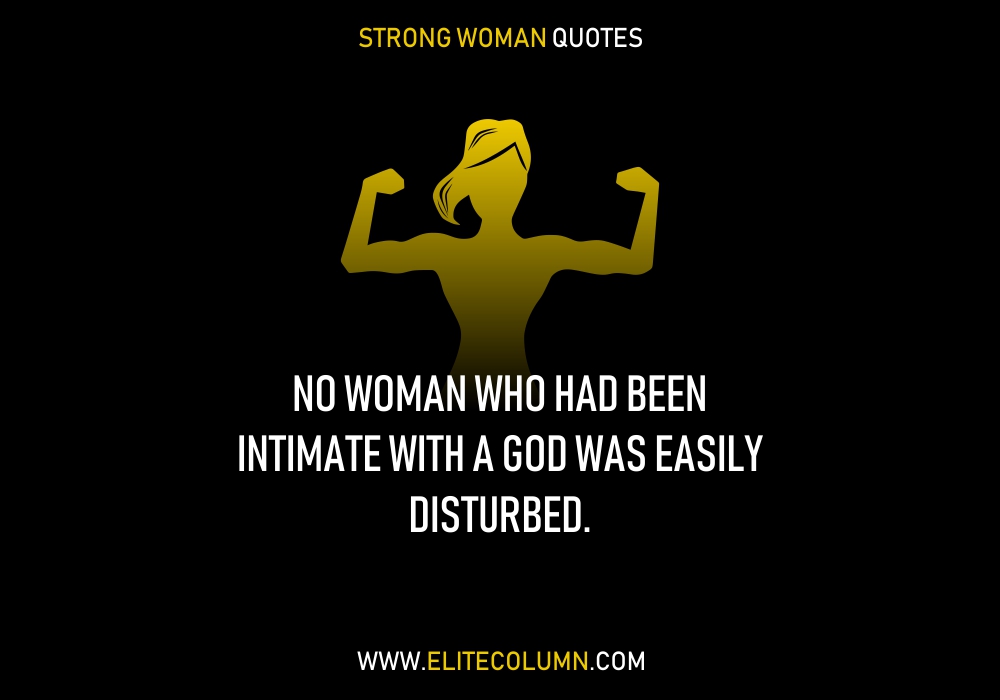 17. "No woman who had been intimate with a god was easily disturbed."
18. "What I've never understood is why some women use plastic surgery to make themselves more attractive to men. The most beautiful woman is someone who's happy and is always smiling." – Irina Shayk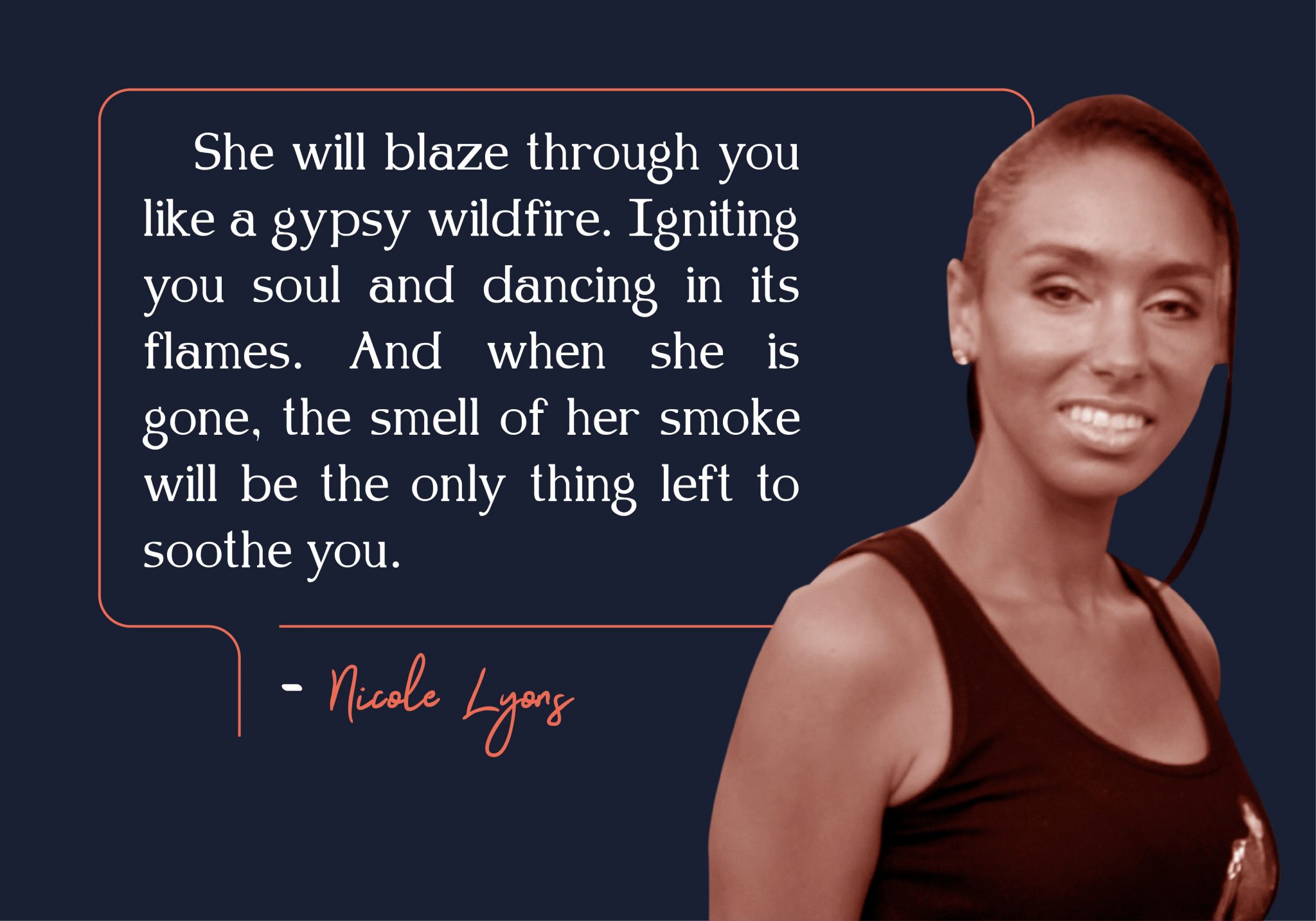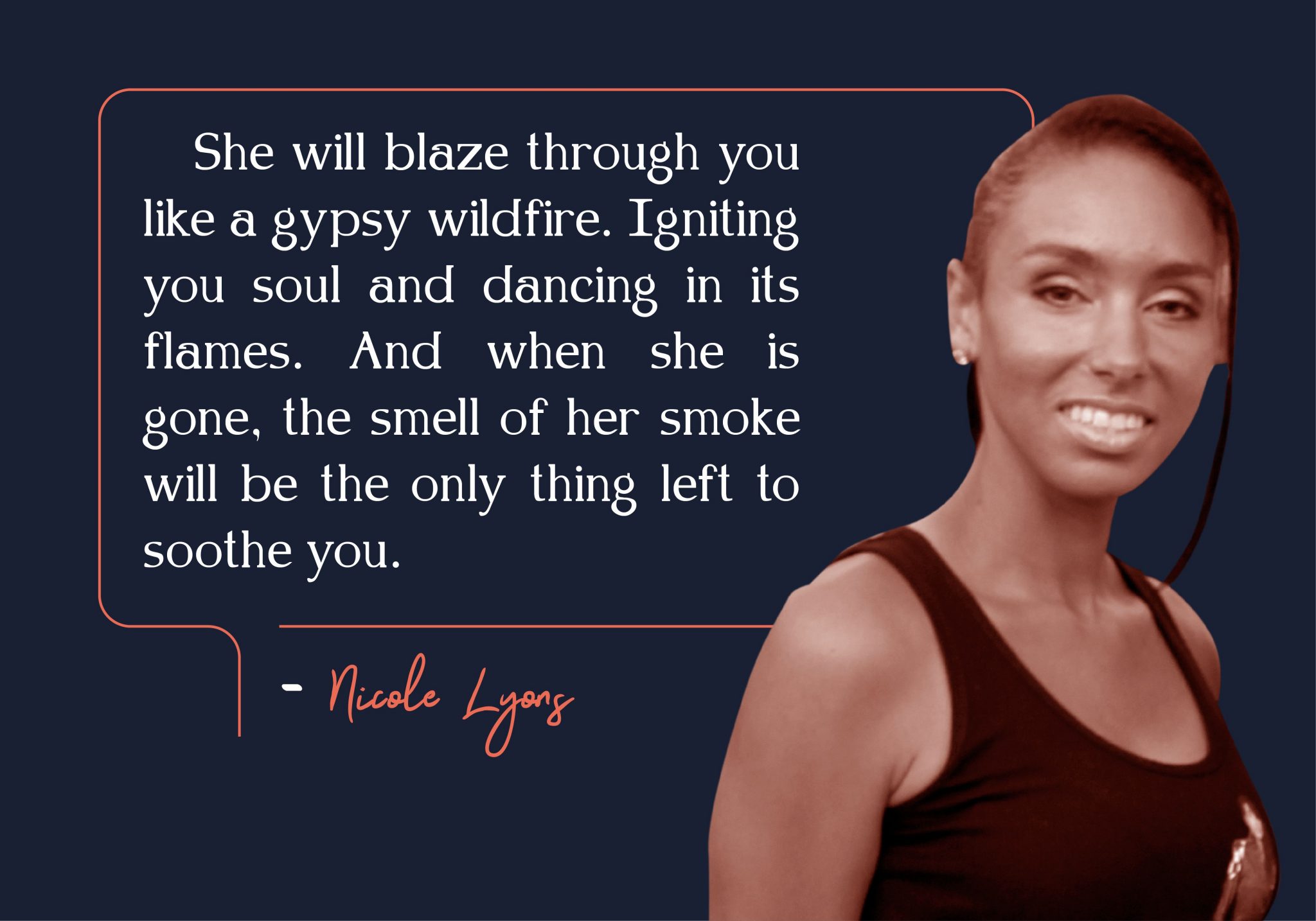 19 ."She will blaze through you like a gypsy wildfire. Igniting you soul and dancing in its flames. And when she is gone, the smell of her smoke will be the only thing left to soothe you." – Nicole Lyons
20. "We need to say that women have sex, have abortions, are at peace with the decision, and move on with their lives. We need to say that is their right, and, moreover, it's good for everyone that they have this right: The whole society benefits when motherhood is voluntary." – Katha Pollitt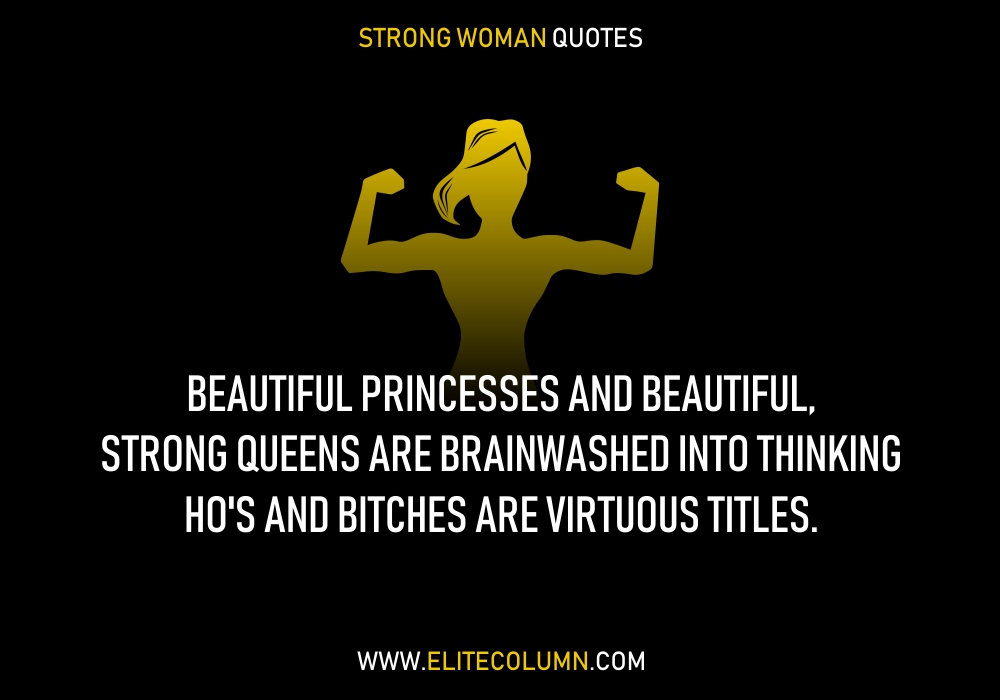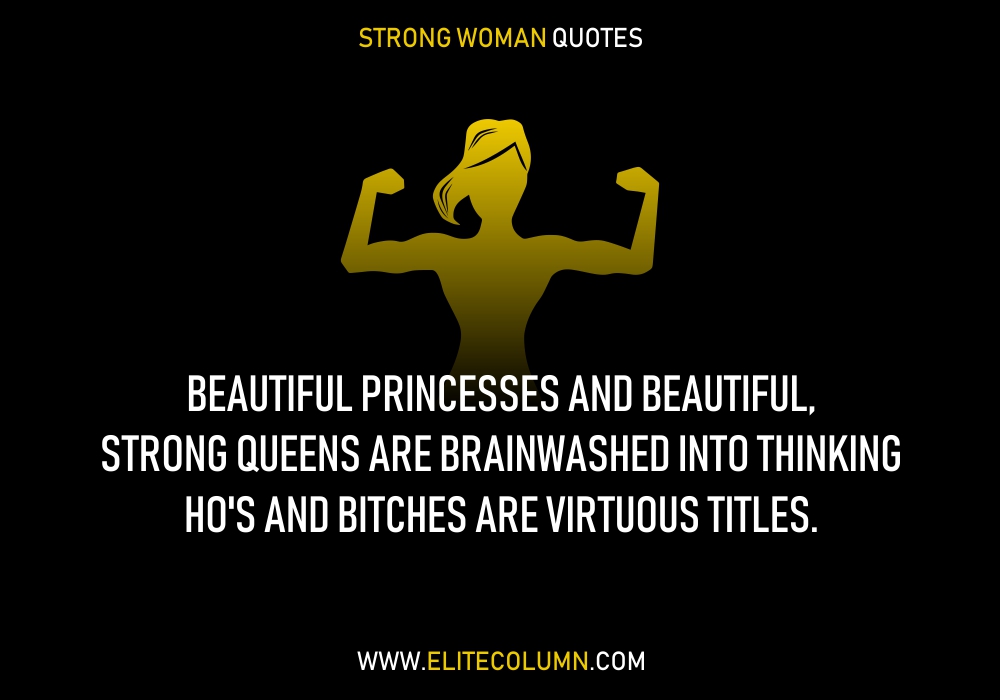 21. "Beautiful princesses and beautiful, strong queens are brainwashed into thinking ho's and Bitches are virtuous titles."
22. "My little girls are the most beautiful women in the world. I am a lucky, lucky man. I will spend every day making sure that they know this." – Russell Simmons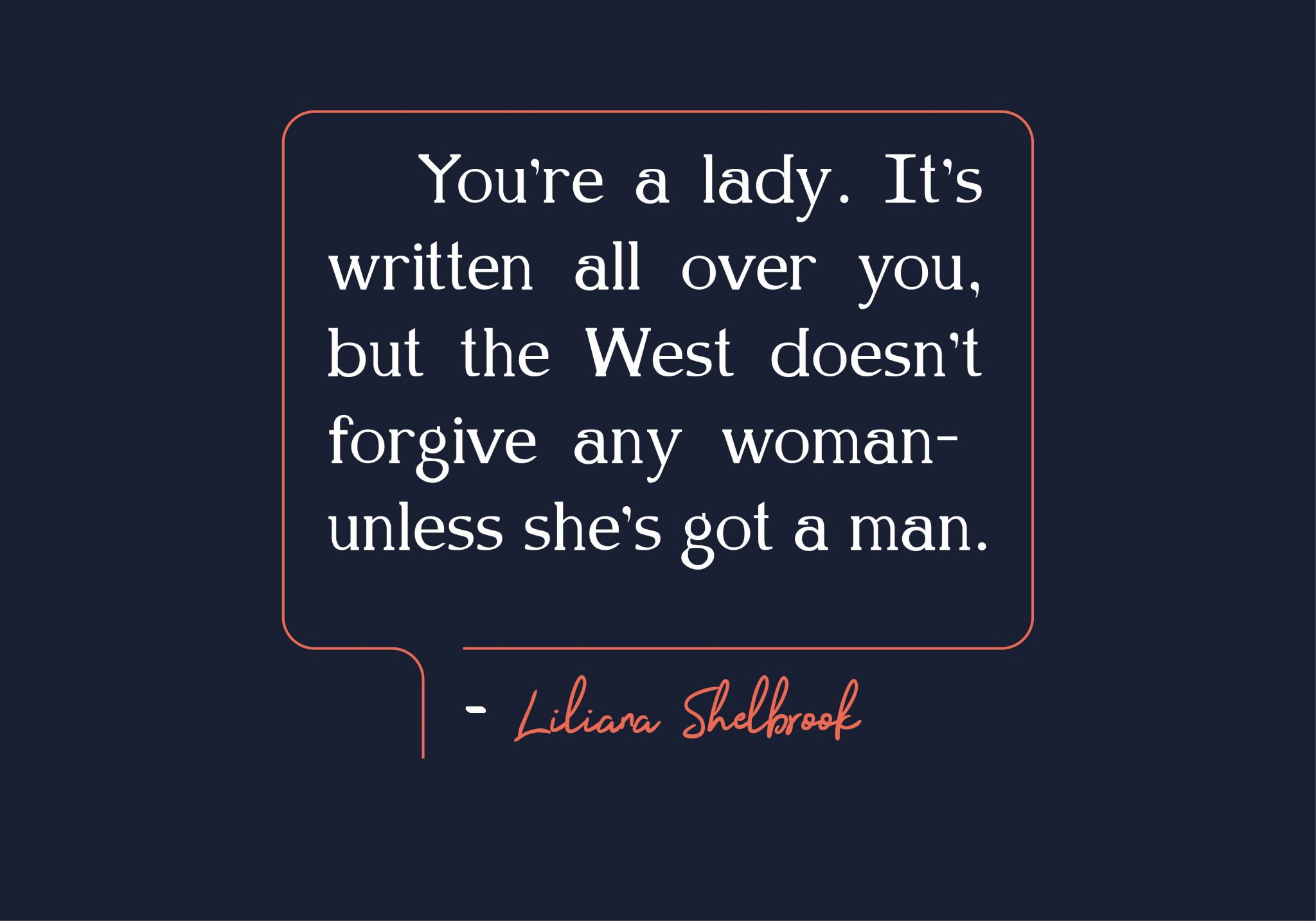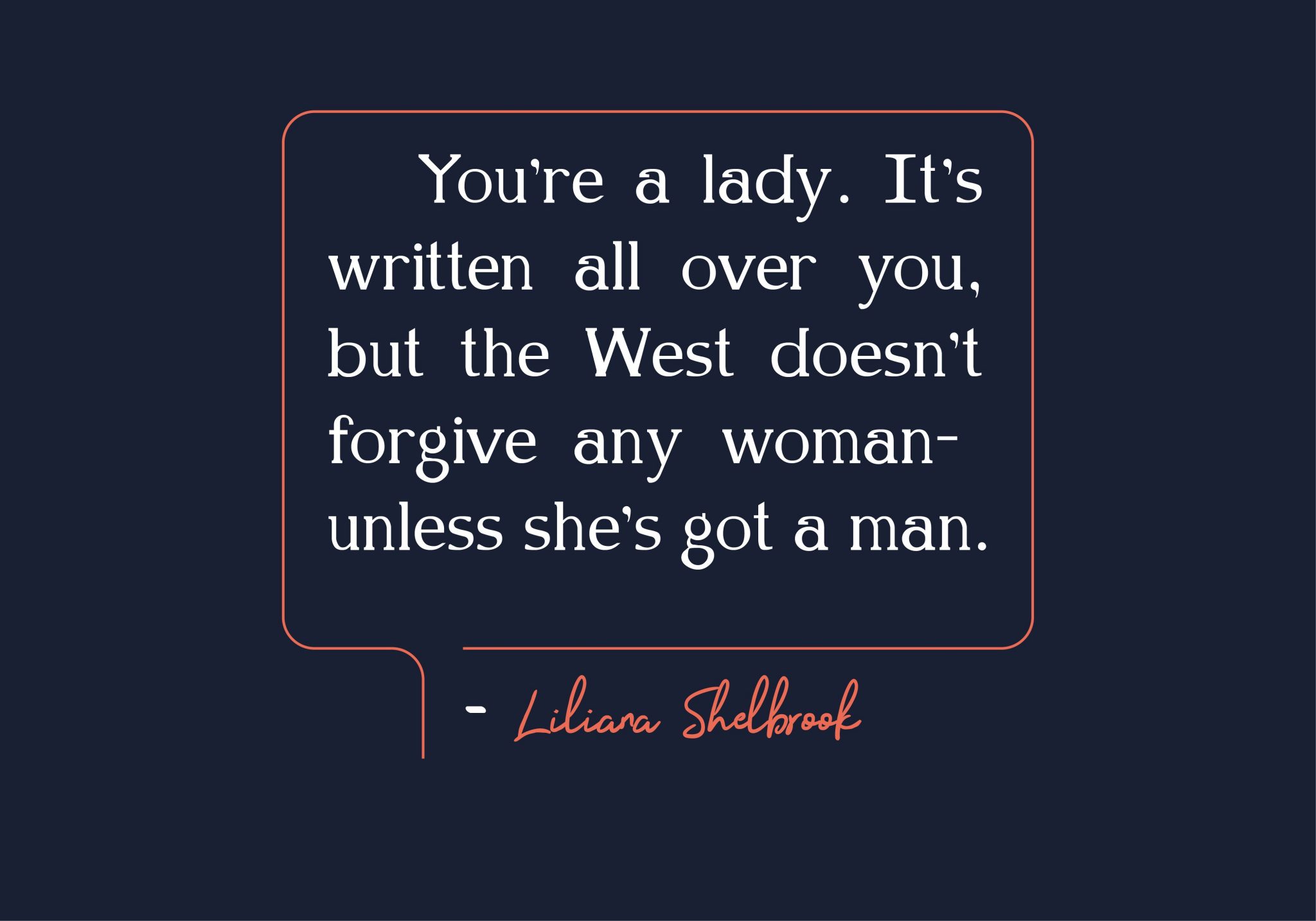 23. "You're a lady. It's written all over you, but the West doesn't forgive any woman-unless she's got a man." – Liliana Shelbrook
24. "All the world's a stage, and all the men and women merely players: they have their exits and their entrances; and one man in his time plays many parts, his acts being seven ages." – William Shakespeare
See also:
Karma Quotes | Plato Quotes | Sun Tzu Quotes | Dalai Lama Quotes | Sadhguru Quotes | Confucius Quotes | Lao Tzu Quotes | Positive Quotes | Happiness Quotes | Inspirational Quotes | Life Quotes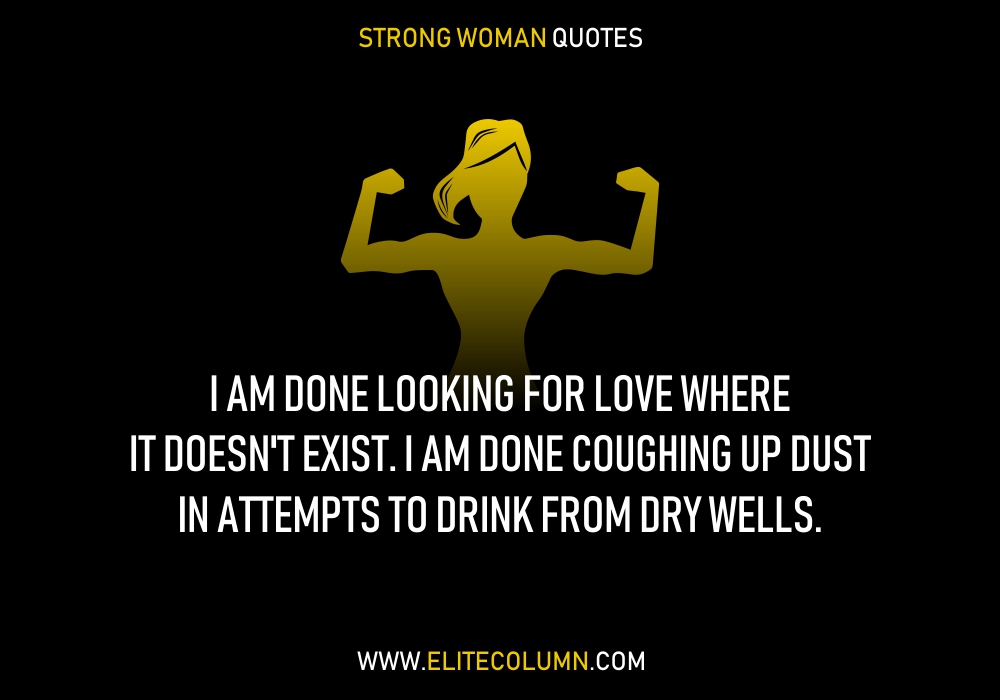 25. "I am done looking for love where it doesn't exist. I am done coughing up dust in attempts to drink from dry wells."
26. "Women should never go without earrings. Passing on them is an opportunity missed." – Jennifer Lopez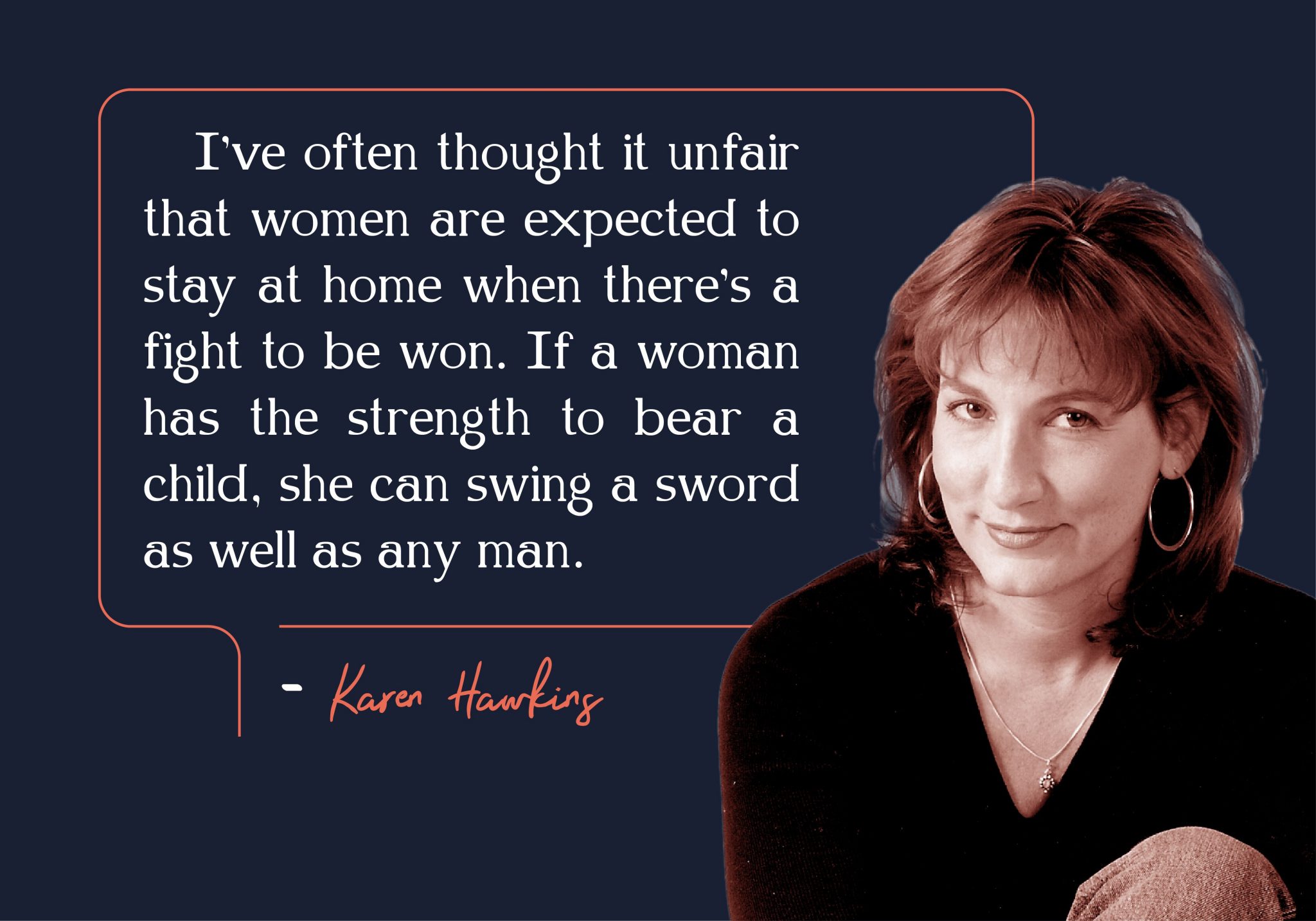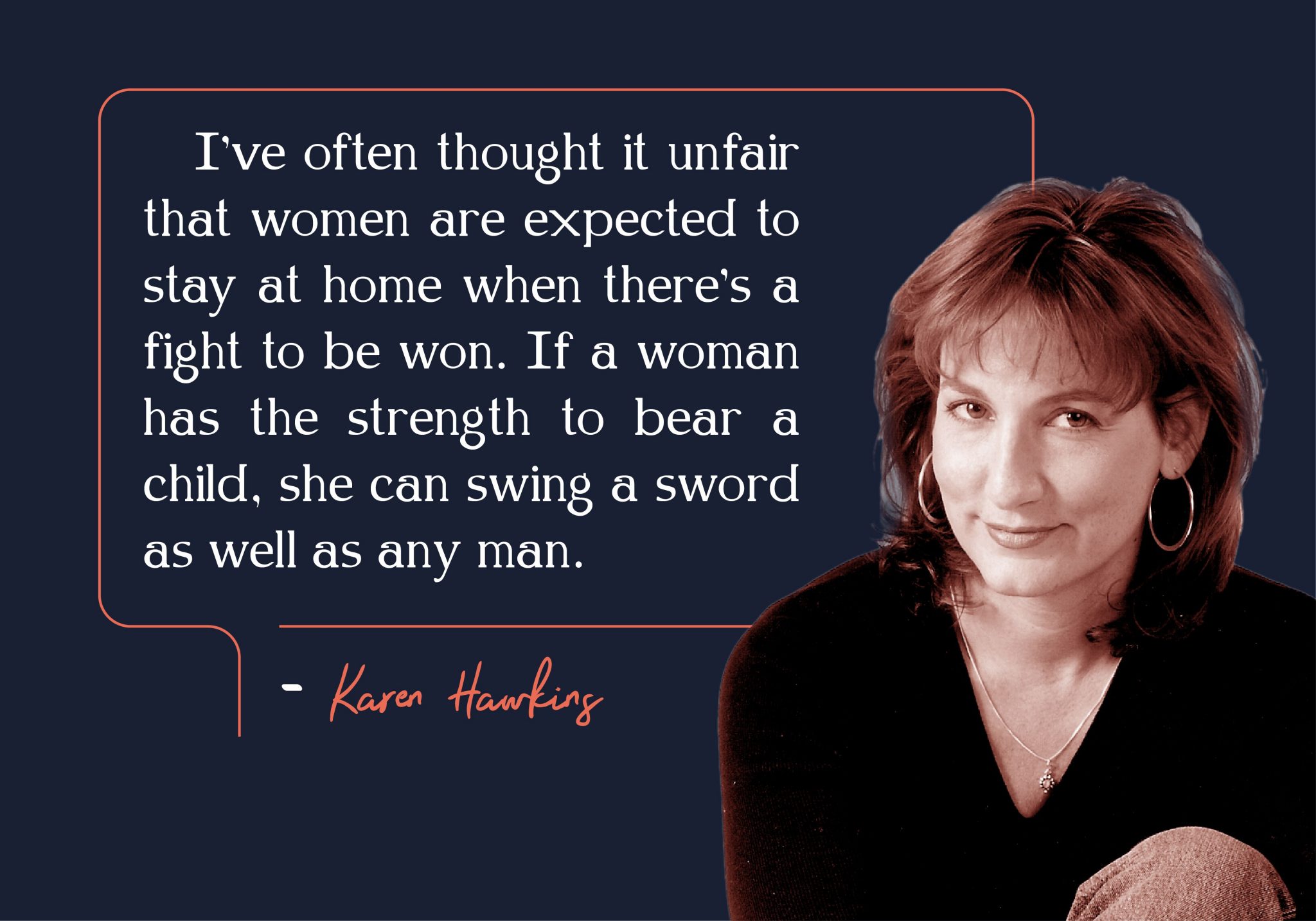 27. "I've often thought it unfair that women are expected to stay at home when there's a fight to be won. If a woman has the strength to bear a child, she can swing a sword as well as any man." – Karen Hawkins
28. "If women ran the world we wouldn't have wars, just intense negotiations every 28 days." – Robin Williams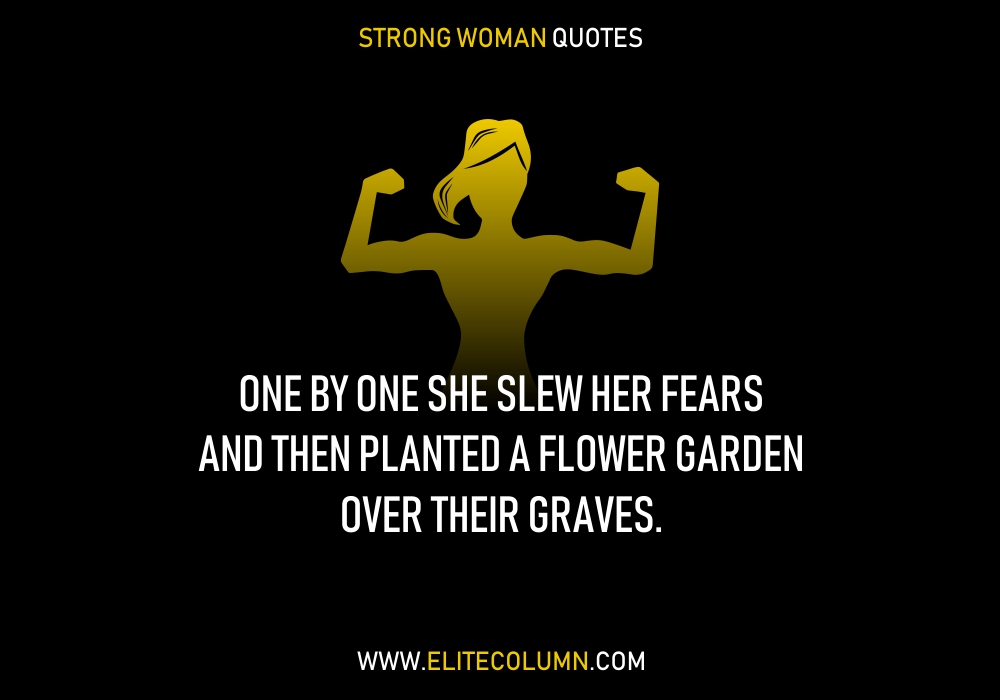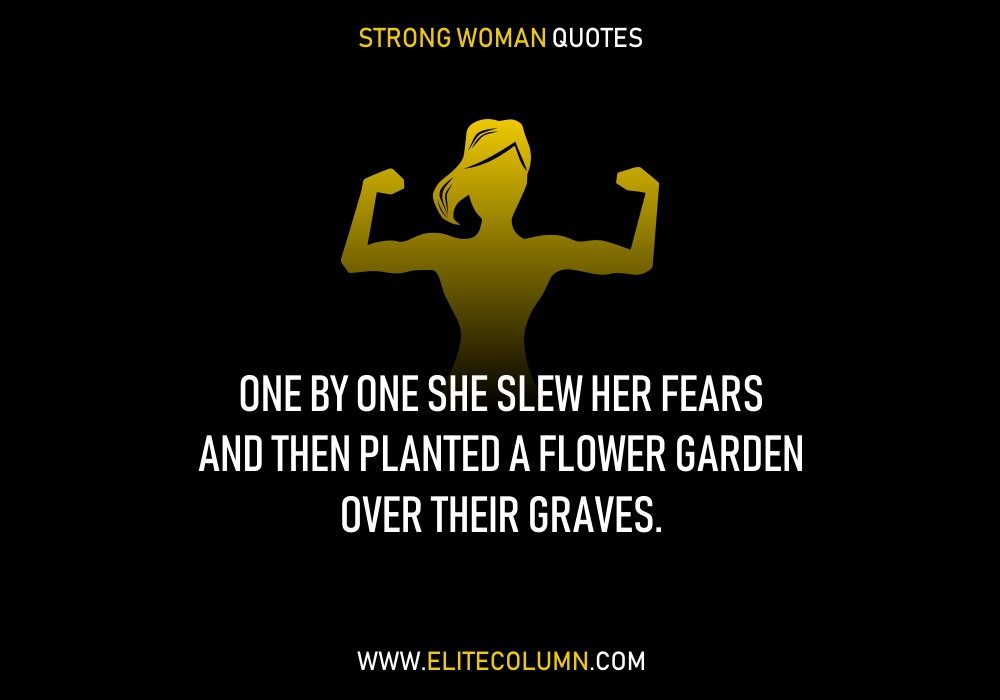 29. "One by one she slew her fears and then planted a flower garden over their graves."
30. "While physics and mathematics may tell us how the universe began, they are not much use in predicting human behavior because there are far too many equations to solve. I'm no better than anyone else at understanding what makes people tick, particularly women." – Stephen Hawking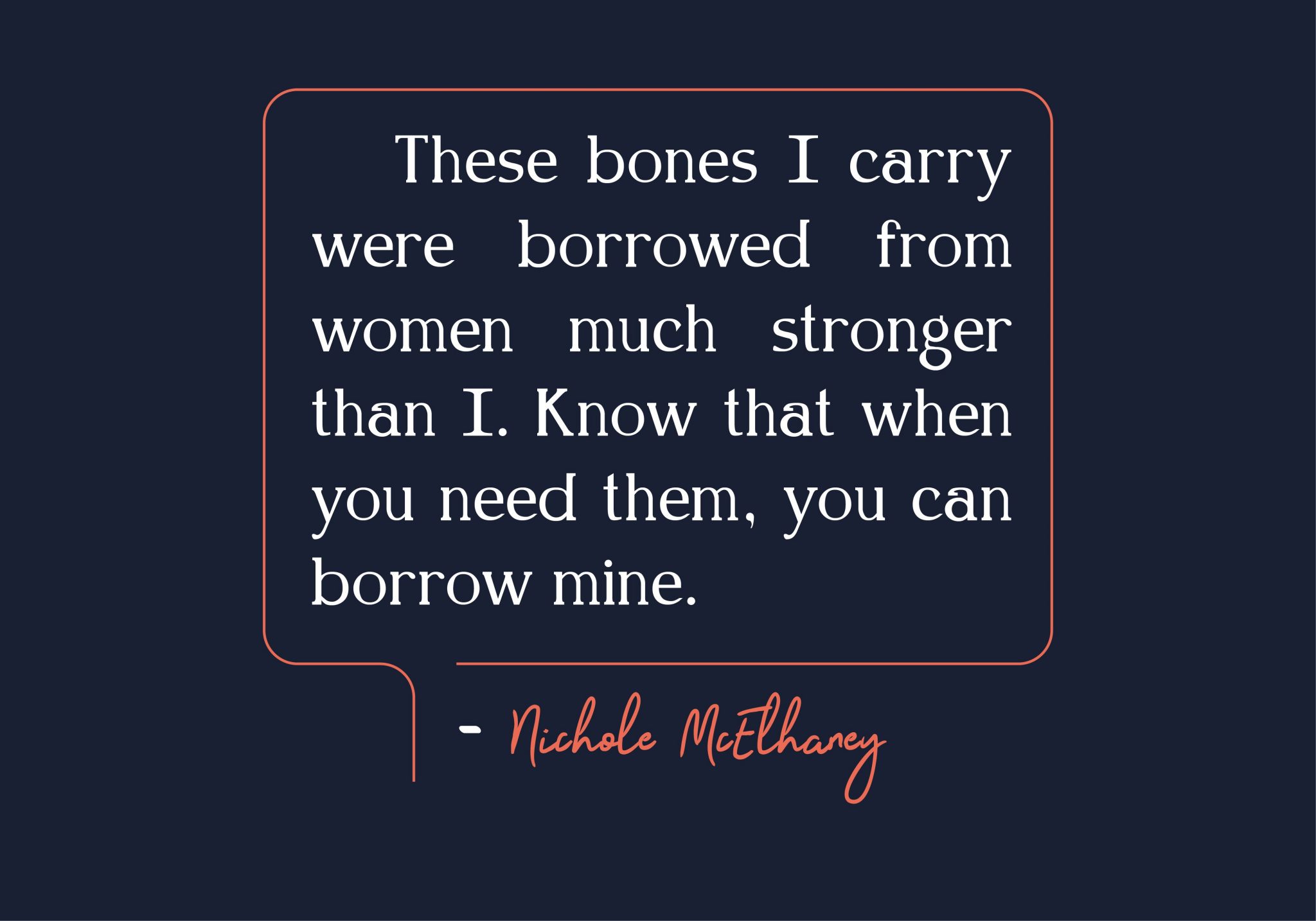 31. "These bones I carry were borrowed from women much stronger than I. Know that when you need them, you can borrow mine." – Nichole McElhaney
32. "There are two powers in the world; one is the sword and the other is the pen. There is a great competition and rivalry between the two. There is a third power stronger than both, that of the women." – Muhammad Ali Jinnah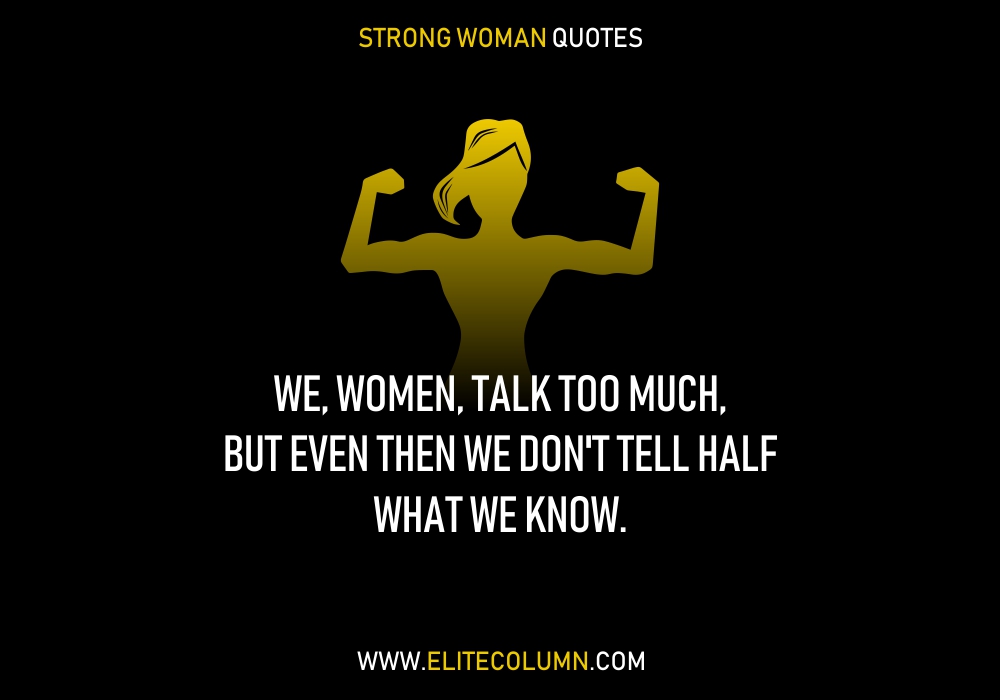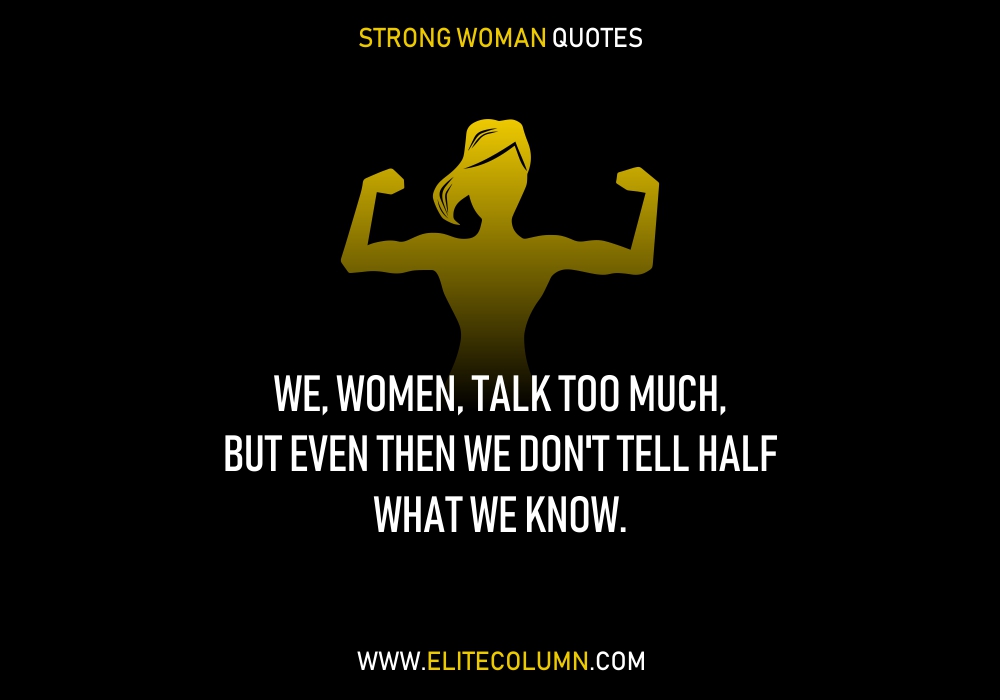 33. "We, women, talk too much, but even then we don't tell half what we know."
34. "I want to tell women that you need to love yourself and make yourself a priority. It's only when you are happy yourself, can you make everyone else around you happy. I am still a dreamer and still believe in fairy tales, but there is only that much one should give another person. You need to keep something for yourself." – Bipasha Basu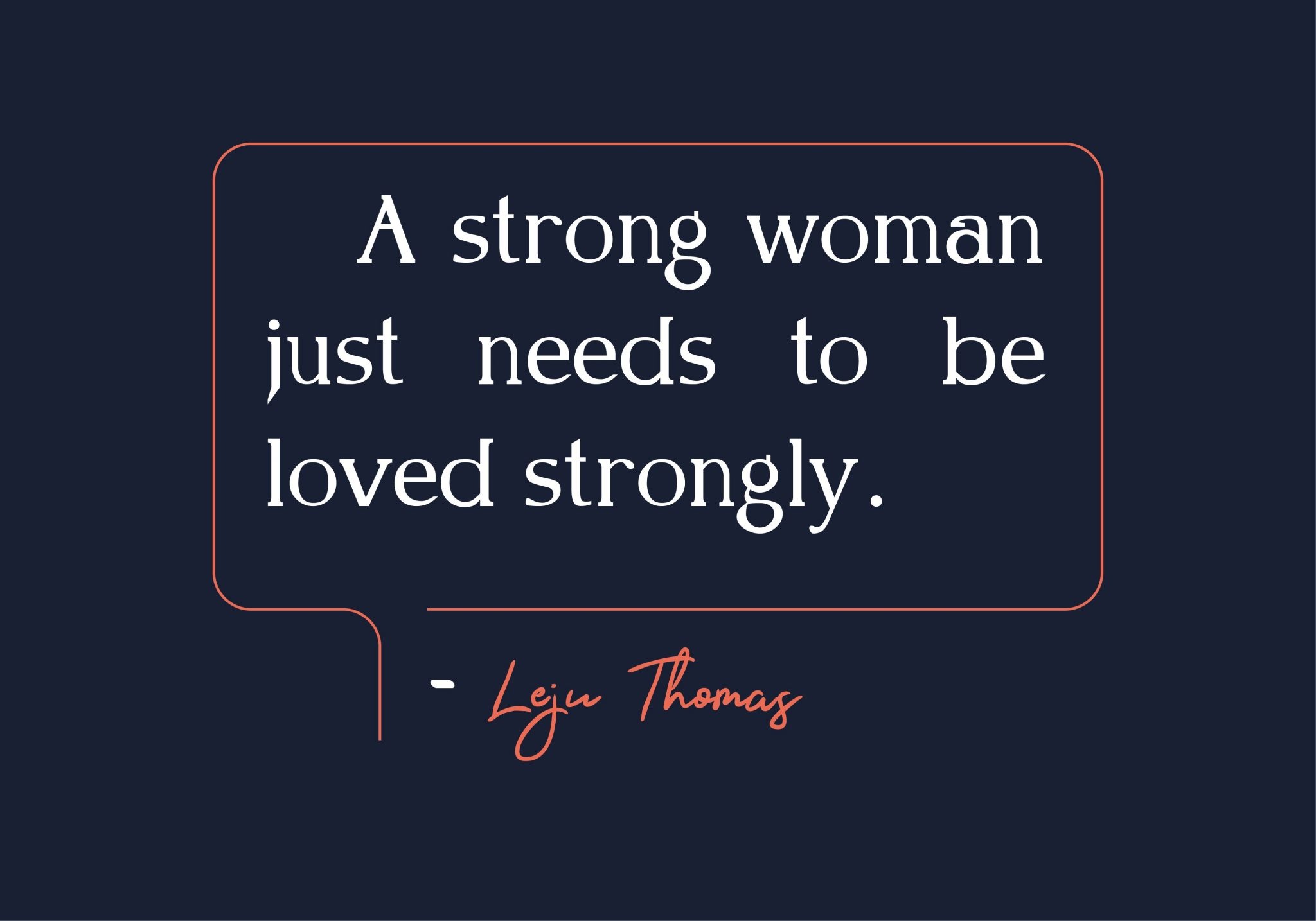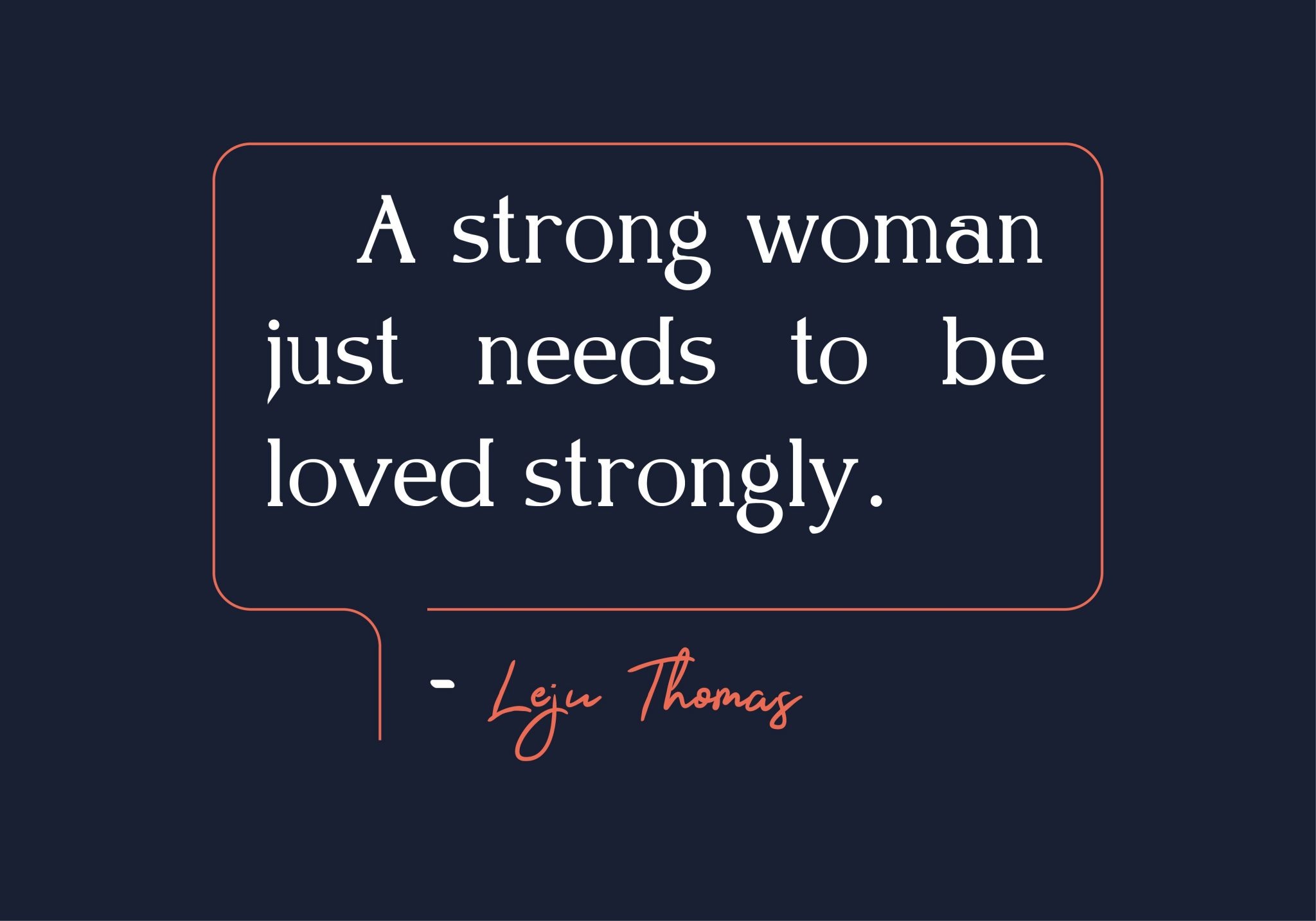 35. "A strong woman just needs to be loved strongly." – Leju Thomas
36. "We are braver and wiser because they existed, those strong women and strong men… We are who we are because they were who they were. It's wise to know where you come from, who called your name." – Maya Angelou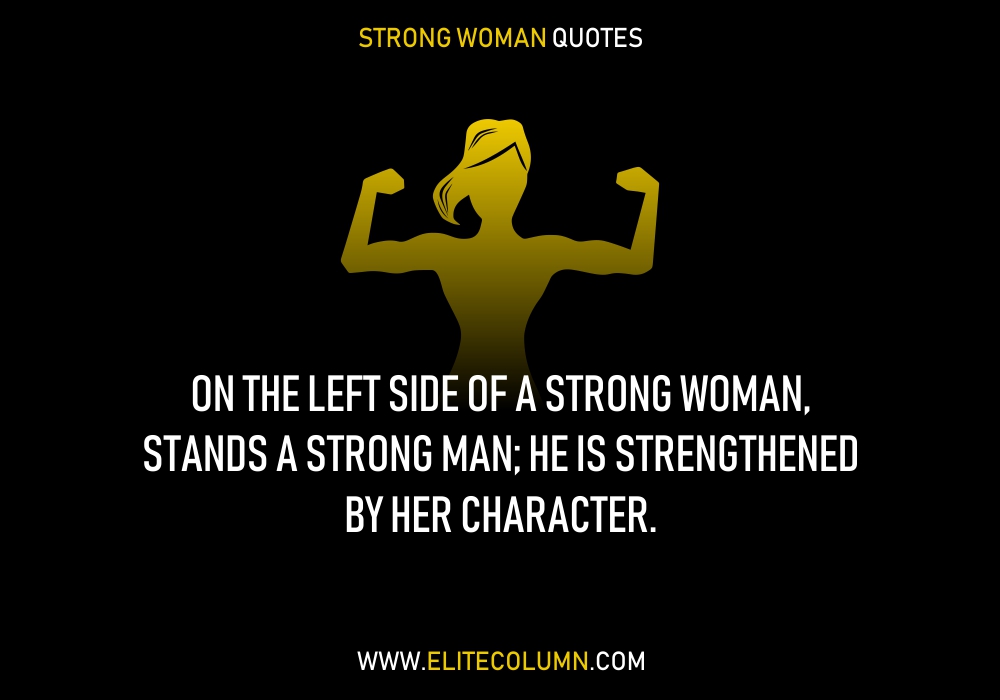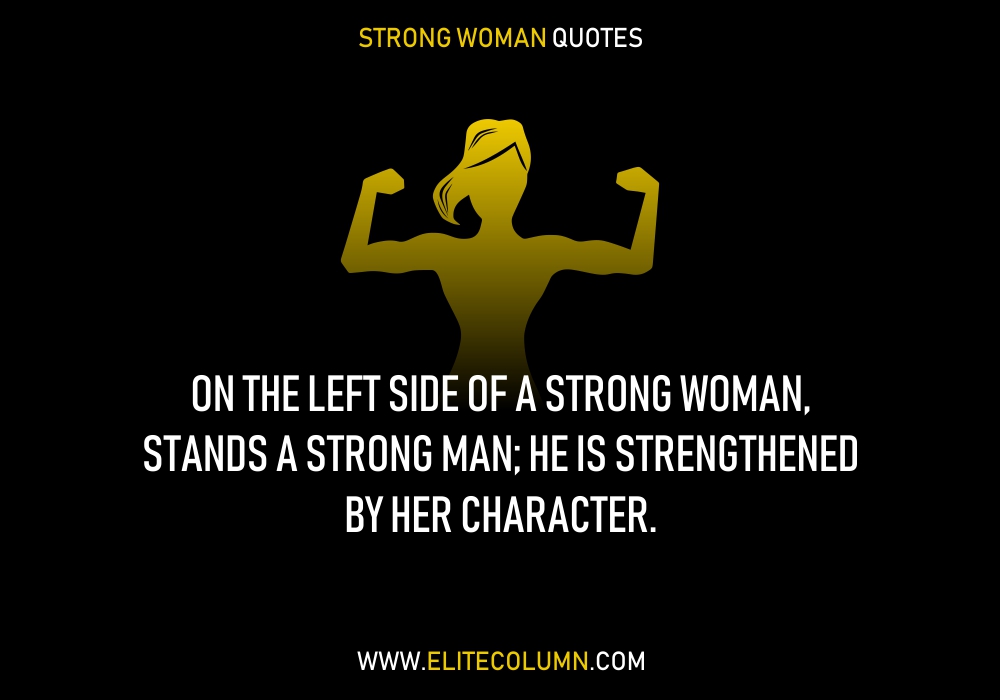 37. "On the left side of a strong woman, stands a strong man; he is strengthened by her character."
38. "She is free in her wildness, she is a wanderess, a drop of free water. She knows nothing of borders and cares nothing for rules or customs. 'Time' for her isn't something to fight against. Her life flows clean, with passion, like fresh water." – Roman Payne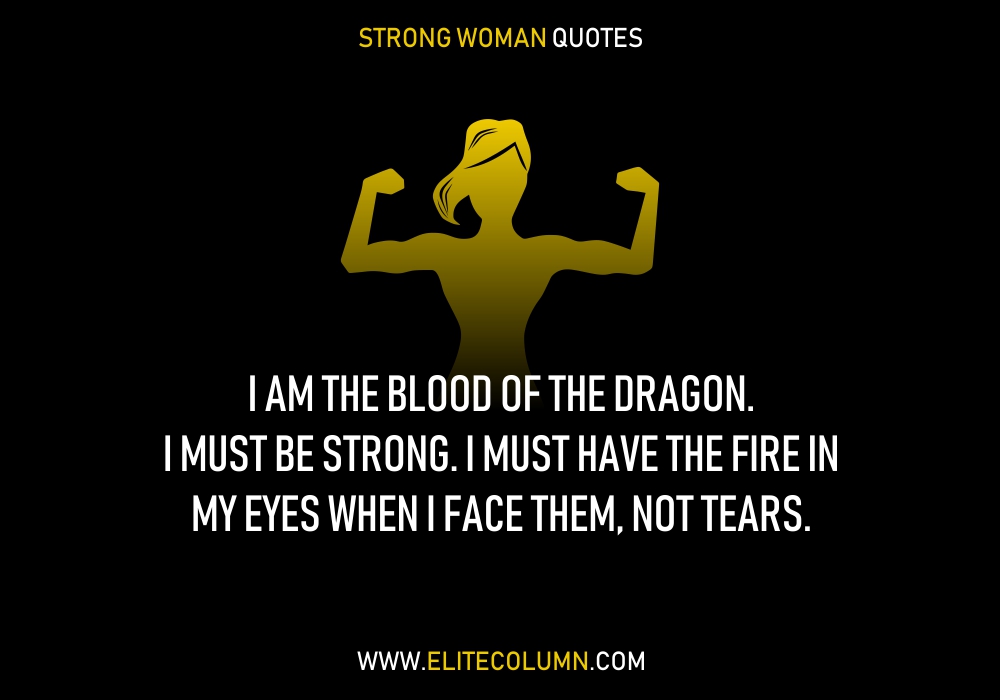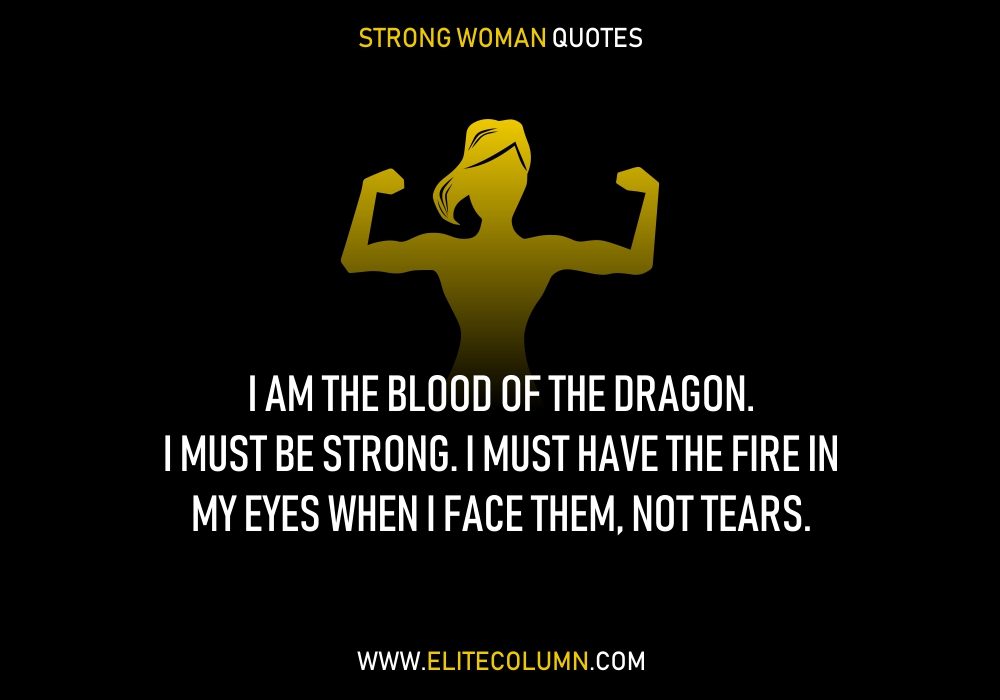 39. "I am the blood of the dragon. I must be strong. I must have the fire in my eyes when I face them, not tears."
40. "I am the blood of the dragon. I must be strong. I must have fire in my eyes when I face them, not tears." – George R. R. Martin
41. "The glory of justice and the majesty of law are created not just by the Constitution – nor by the courts – nor by the officers of the law – nor by the lawyers – but by the men and women who constitute our society – who are the protectors of the law as they are themselves protected by the law." – Robert Kennedy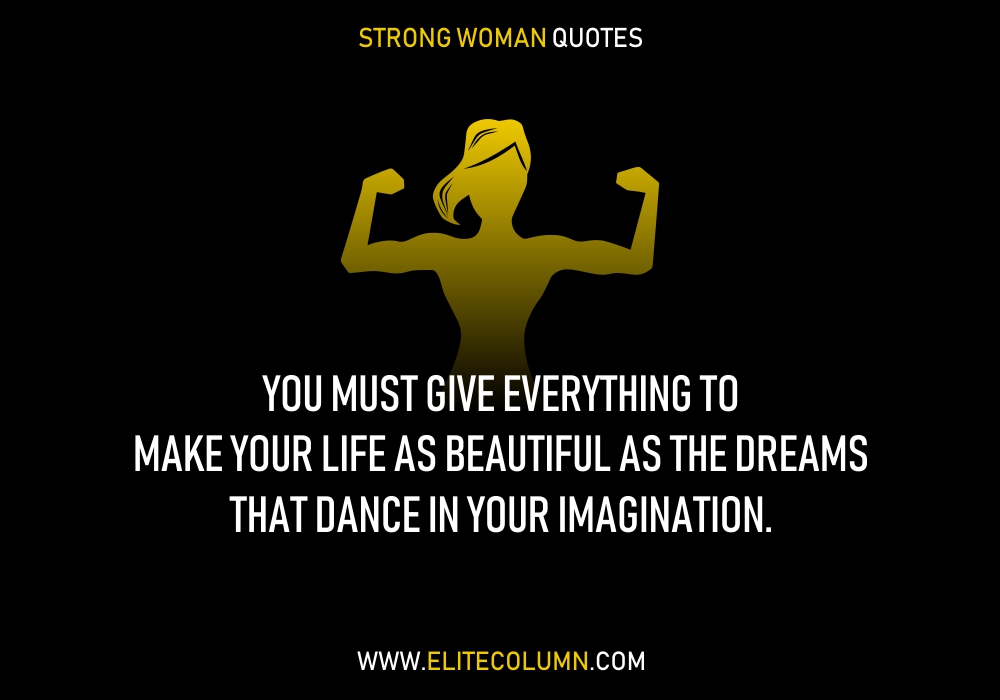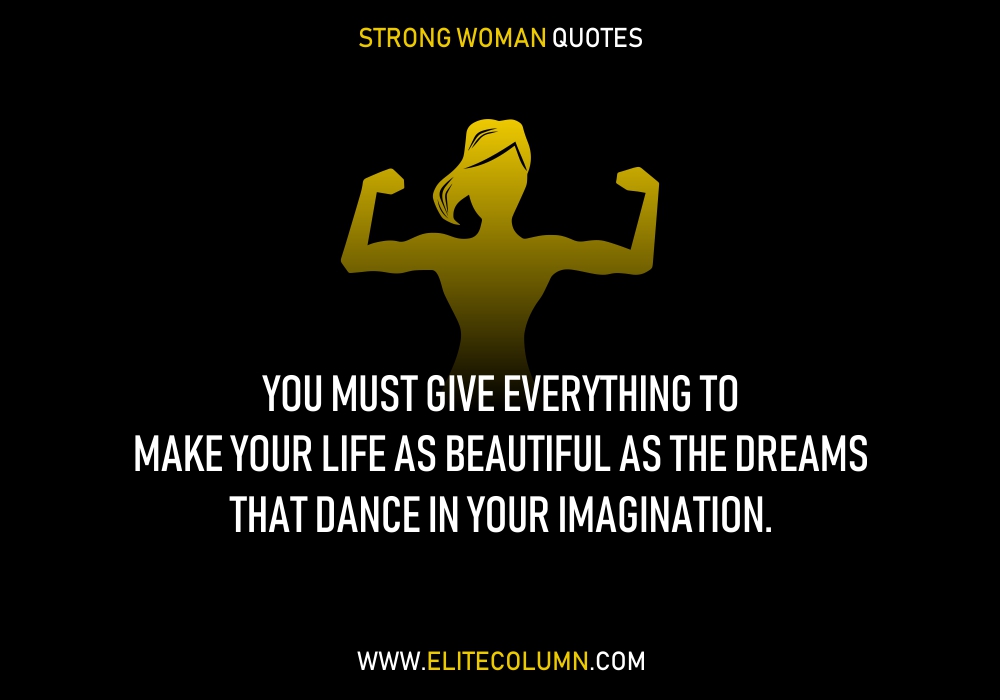 42. "You must give everything to make your life as beautiful as the dreams that dance in your imagination."
43. "No woman who had been intimate with a god was easily disturbed." – Michael Cadnum
Thanks for checking out the best Woman quotes. Feel free to share the quotes with your friends. Leave a comment below and which are your favorite Woman quotes ?
See also:
Heartbreak Quotes | Growing Up Quotes | Intimacy Quotes | Music Quotes | Rebellious Quotes | Smile Quotes | Relationship Quotes
You can find us at – Facebook | Instagram | LinkedIn | Pinterest | Twitter