Wisdom is the ability to think and act using knowledge, experience, understanding, common sense and insight. It is associated with attributes such as unbiased judgment, compassion, experiential self-knowledge, self-transcendence and non-attachment and virtues such as ethics and benevolence. Wisdom has been defined in many different ways – including several distinct approaches to assess the characteristics attributed to wisdom. EliteColumn brings you top wisdom quotes from various famous personalities.
12 Wise Wisdom Quotes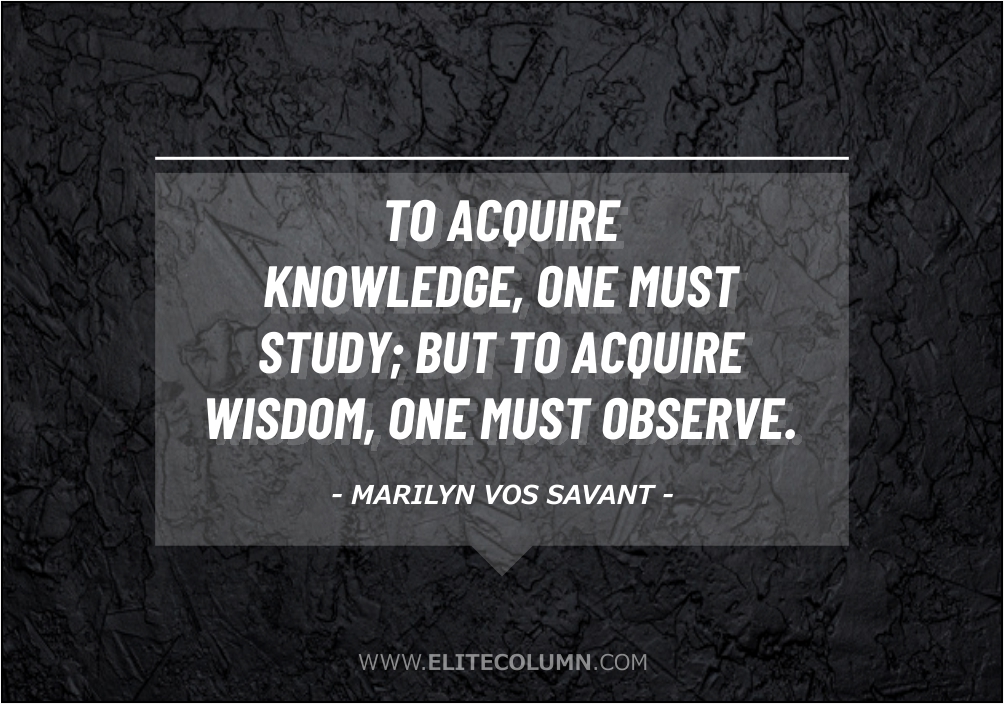 "To acquire knowledge, one must study; but to acquire wisdom, one must observe." – Marilyn vos Savant
"In every walk with nature one receives far more than he seeks." – John Muir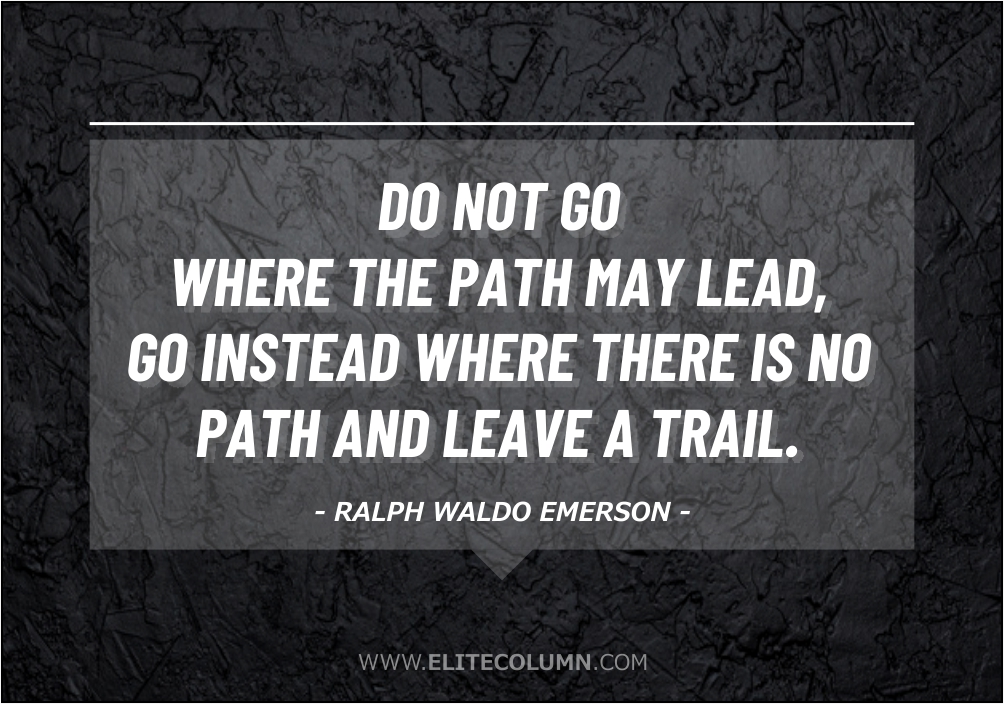 "Do not go where the path may lead, go instead where there is no path and leave a trail." – Ralph Waldo Emerson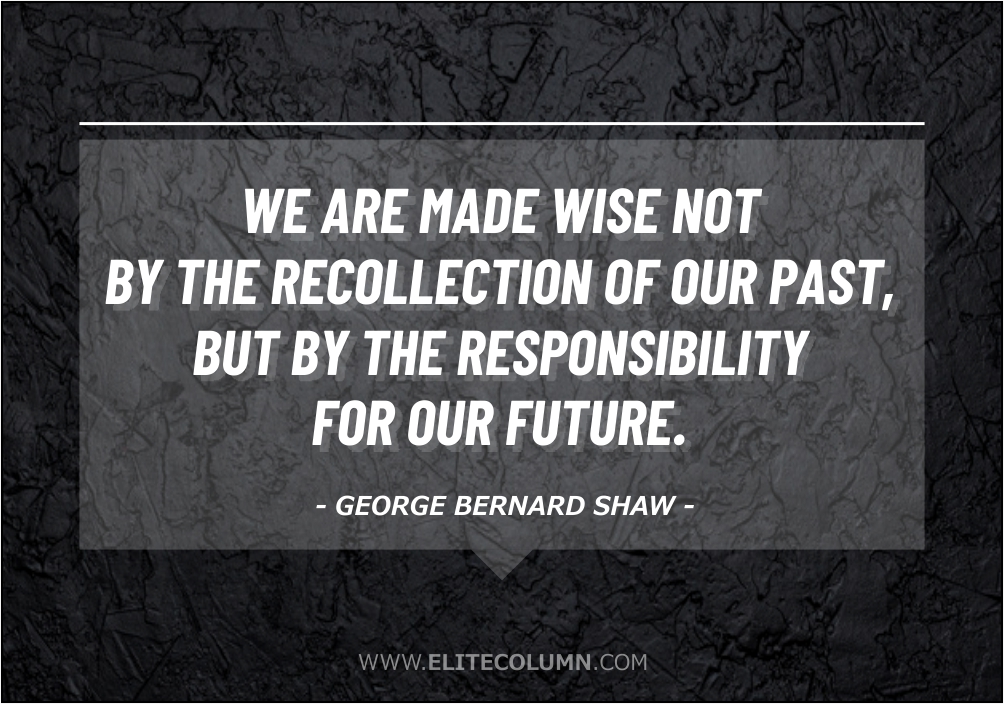 "We are made wise not by the recollection of our past, but by the responsibility for our future." – George Bernard Shaw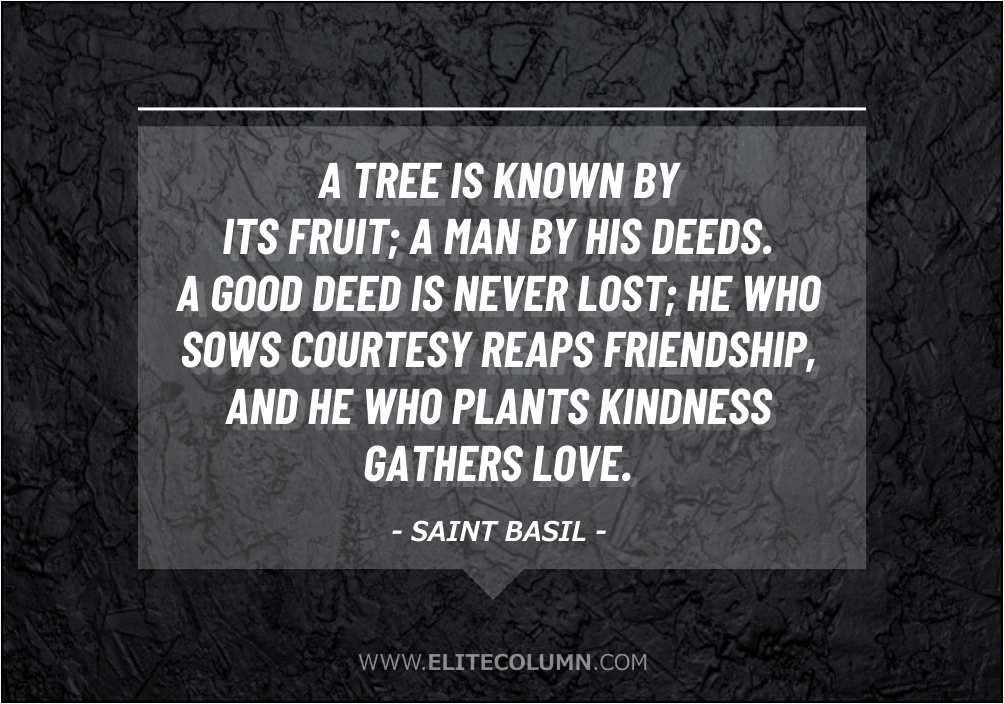 "A tree is known by its fruit; a man by his deeds. A good deed is never lost; he who sows courtesy reaps friendship, and he who plants kindness gathers love." – Saint Basil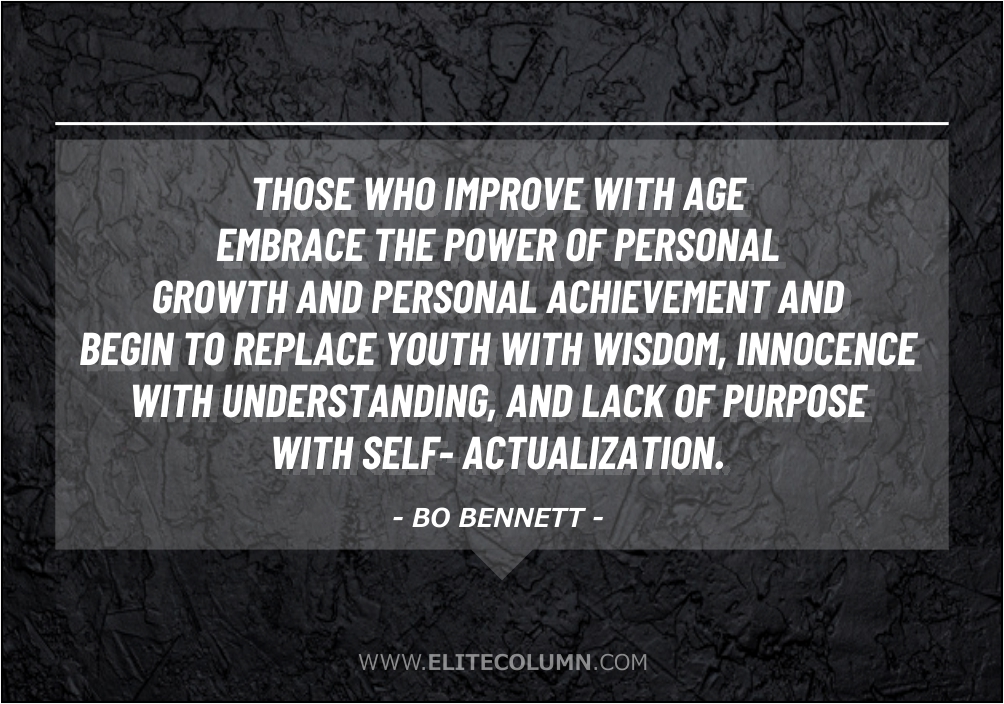 "Those who improve with age embrace the power of personal growth and personal achievement and begin to replace youth with wisdom, innocence with understanding, and lack of purpose with self-actualization." –Bo Bennett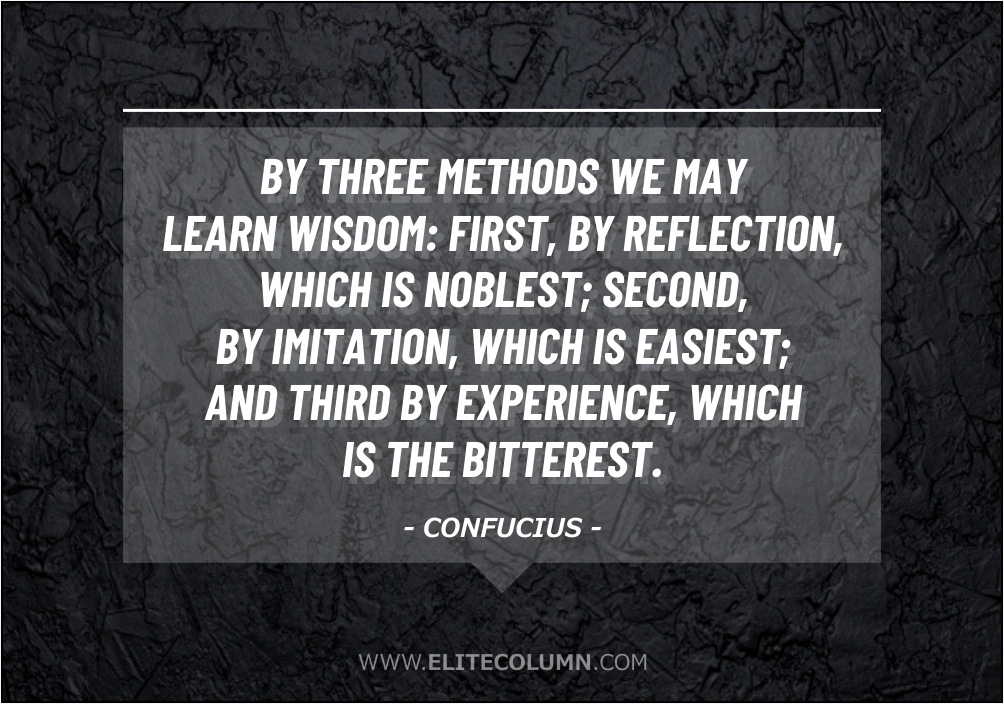 "By three methods we may learn wisdom: First, by reflection, which is noblest; Second, by imitation, which is easiest; and third by experience, which is the bitterest." – Confucius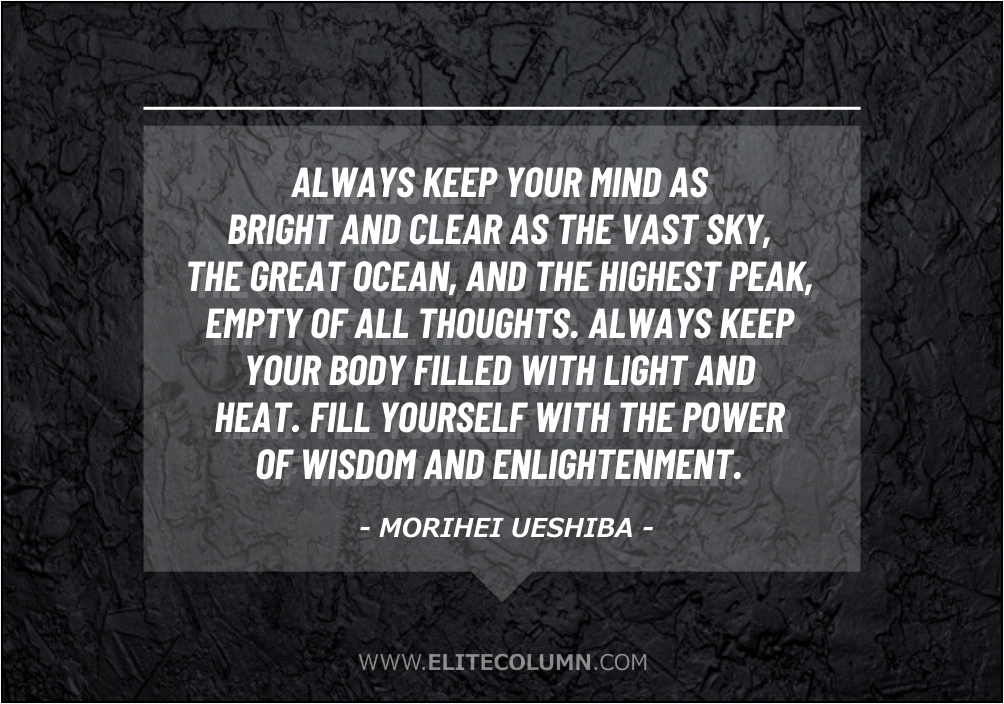 "Always keep your mind as bright and clear as the vast sky, the great ocean, and the highest peak, empty of all thoughts. Always keep your body filled with light and heat. Fill yourself with the power of wisdom and enlightenment." – Morihei Ueshiba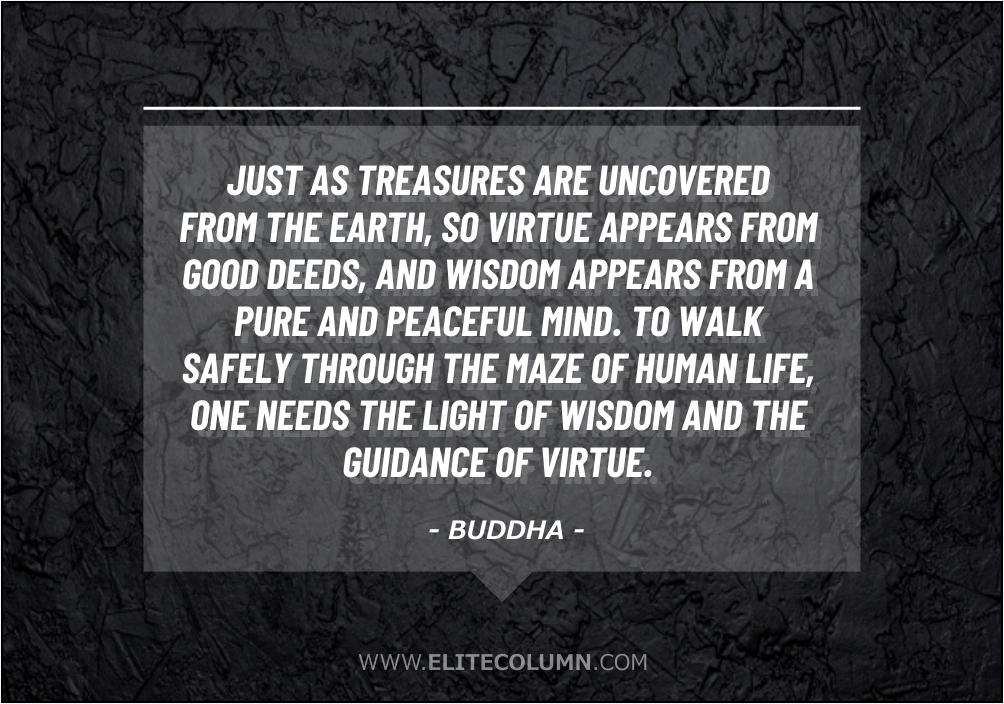 "Just as treasures are uncovered from the earth, so virtue appears from good deeds, and wisdom appears from a pure and peaceful mind. To walk safely through the maze of human life, one needs the light of wisdom and the guidance of virtue." – Buddha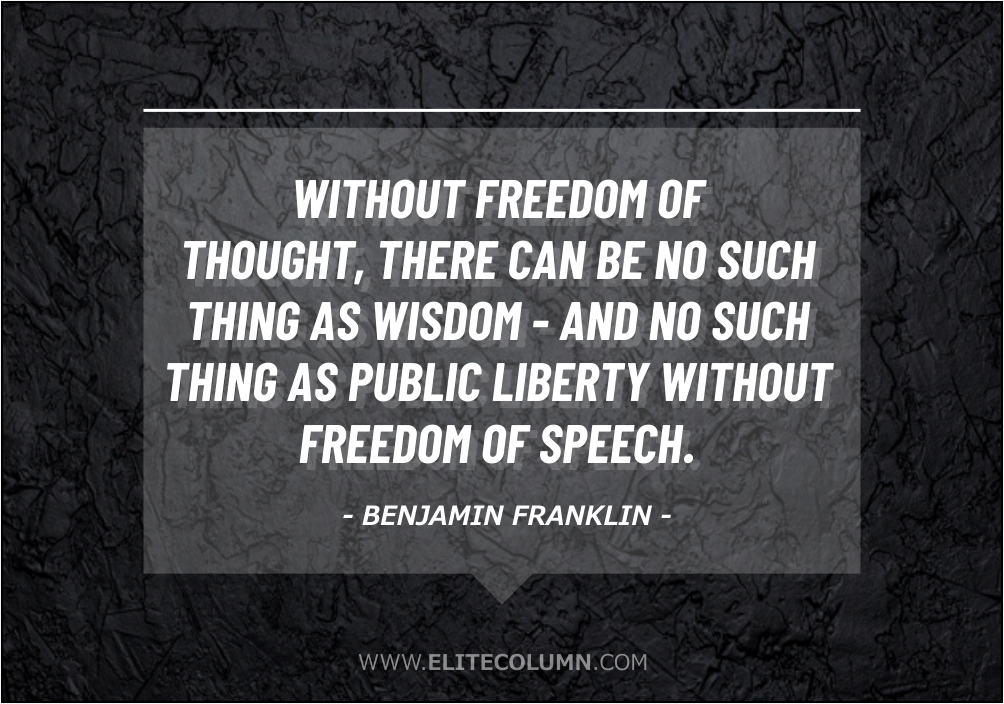 "Without freedom of thought, there can be no such thing as wisdom – and no such thing as public liberty without freedom of speech." – Benjamin Franklin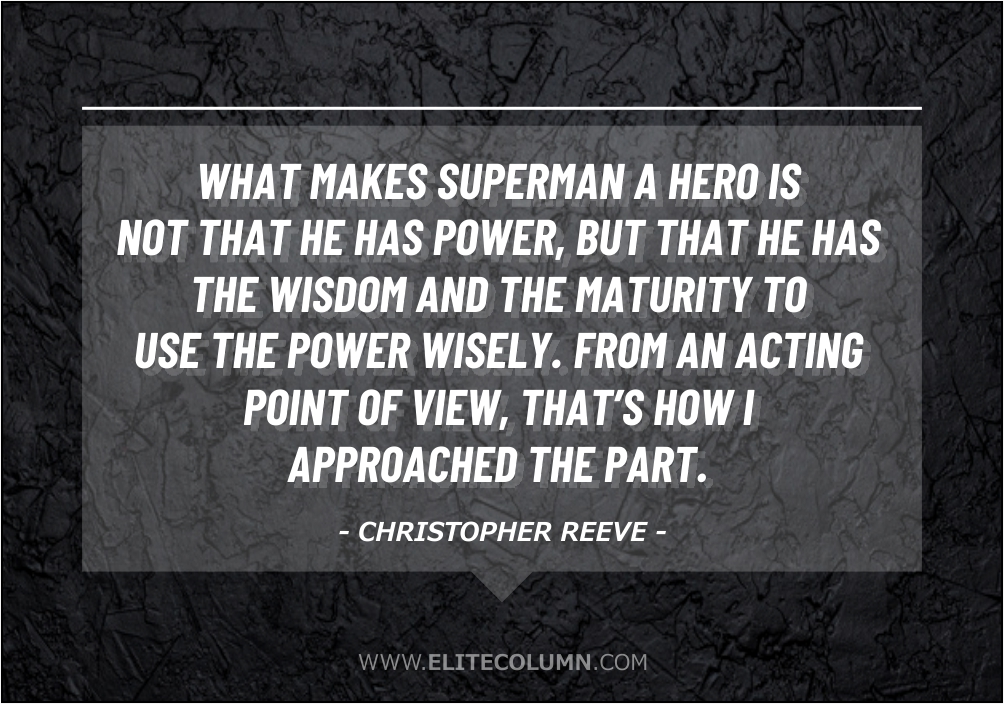 "What makes Superman a hero is not that he has power, but that he has the wisdom and the maturity to use the power wisely. From an acting point of view, that's how I approached the part." – Christopher Reeve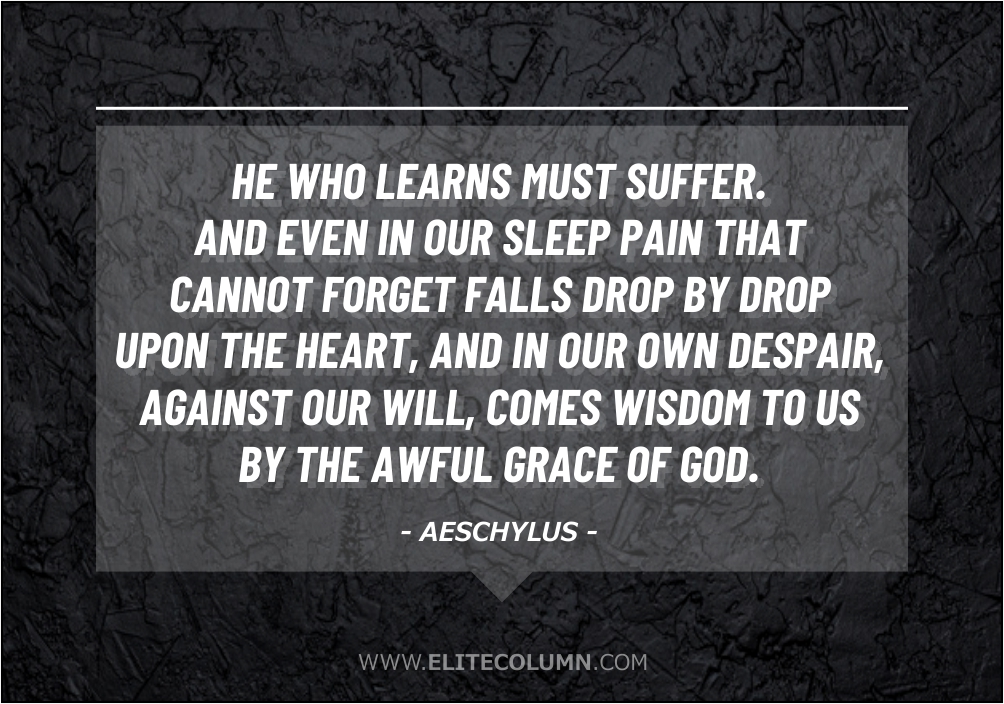 "He who learns must suffer. And even in our sleep pain that cannot forget falls drop by drop upon the heart, and in our own despair, against our will, comes wisdom to us by the awful grace of God." – Aeschylus
Thanks for checking out the best Wisdom quotes. Feel free to share the quotes with your friends. Leave a comment below and which are your favorite Wisdom quotes ?
See also:
Karma Quotes | Plato Quotes | Sun Tzu Quotes | Dalai Lama Quotes | Sadhguru Quotes | Confucius Quotes | Lao Tzu Quotes | Positive Quotes | Happiness Quotes | Inspirational Quotes | Life Quotes