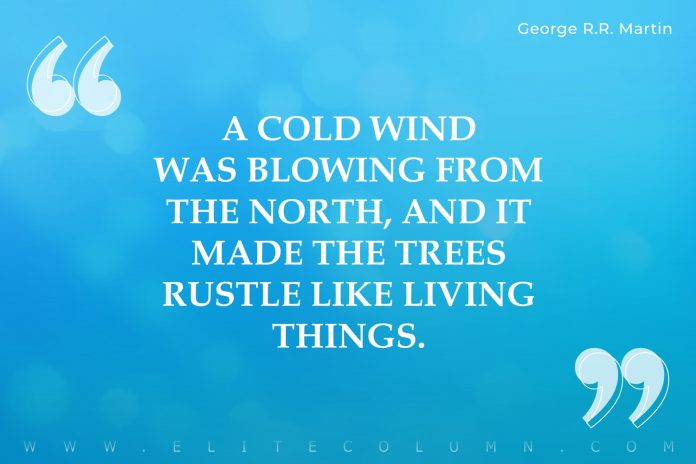 Check out 57 Winter Quotes today.
57 Best Winter Quotes
1. "Winter is a season of recovery and preparation." – Paul Theroux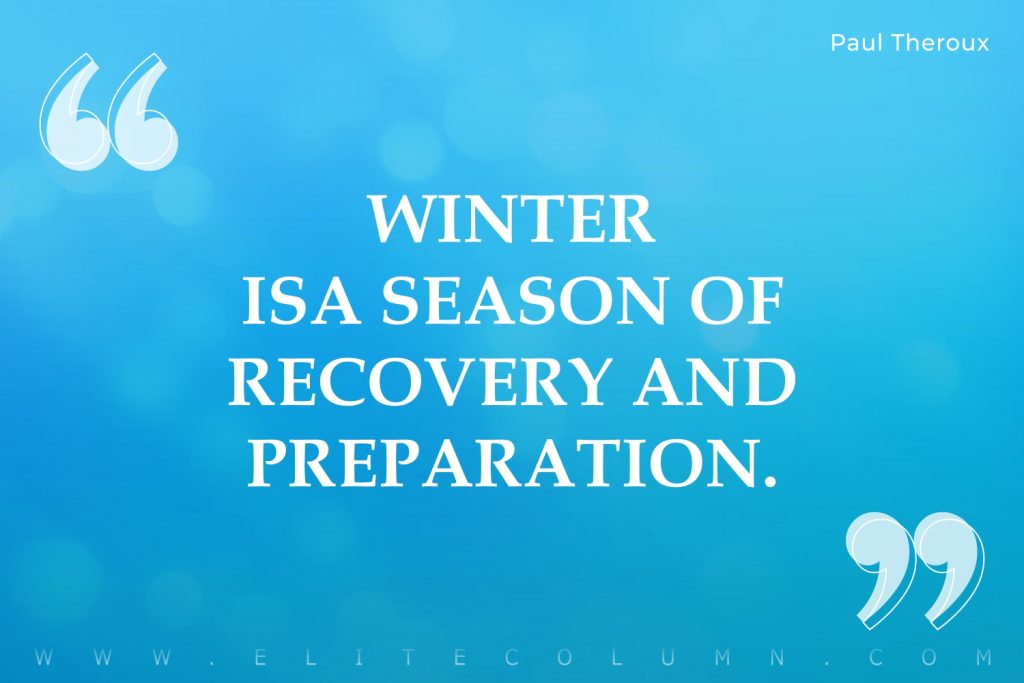 2. "All that is gold does not glitter, not all those who wander are lost; the old that is strong does not wither, deep roots are not reached by the frost." – J.R.R. Tolkien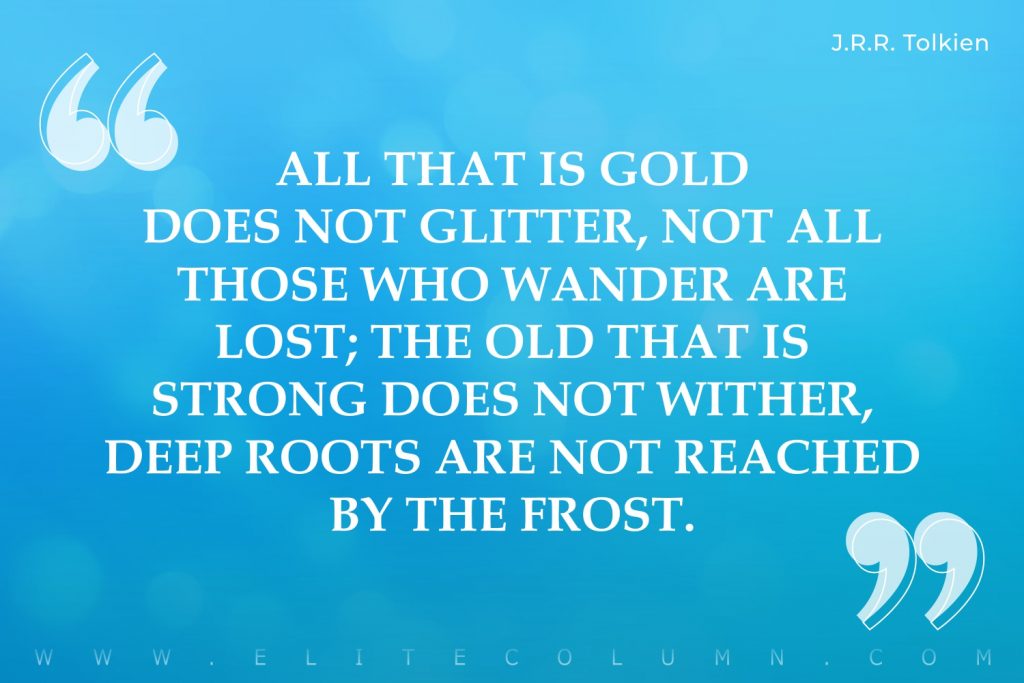 3. "I pray this winter be gentle and kind–a season of rest from the wheel of the mind." – John Geddes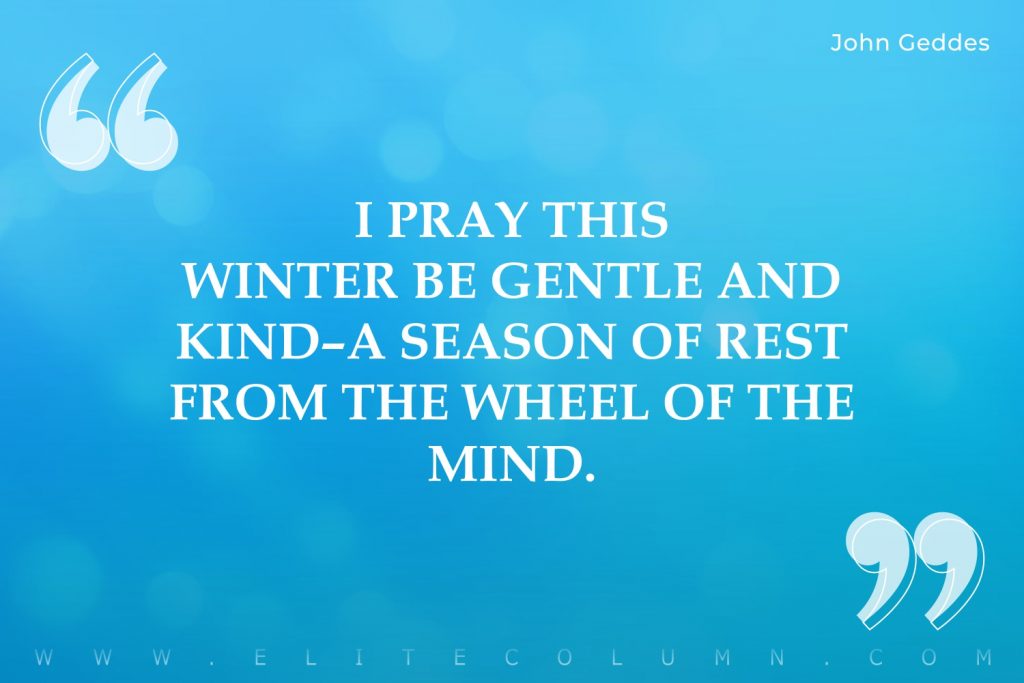 4. "A cold wind was blowing from the north, and it made the trees rustle like living things." – George R.R. Martin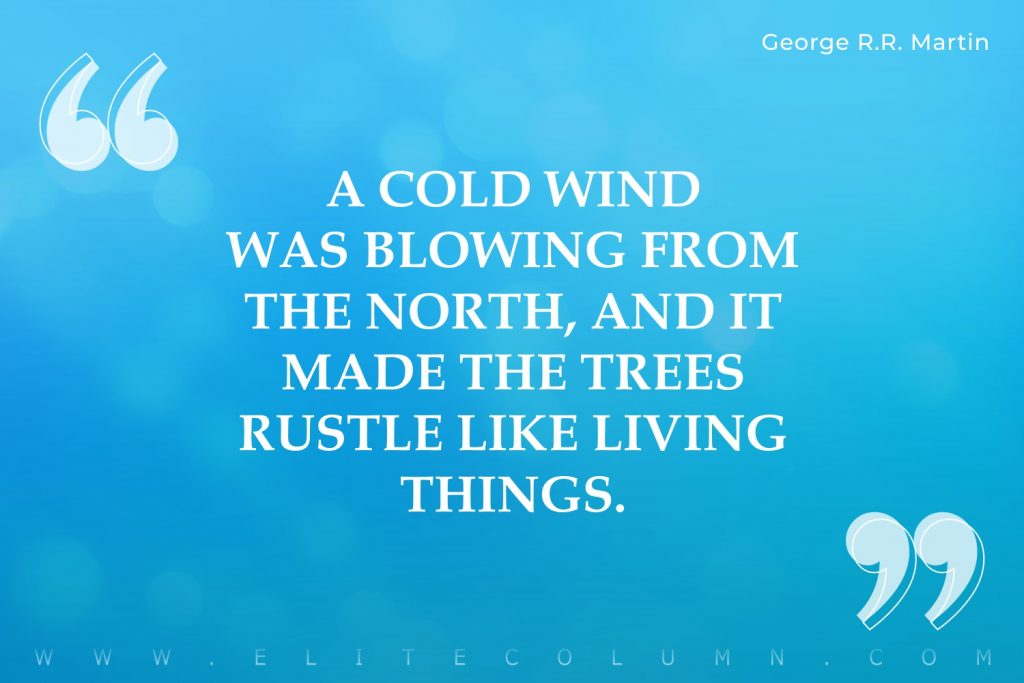 5. "But only a person in the depths of despair neglected to look beyond winter to the spring that inevitably followed, bringing back color and life and hope." – Mary Balogh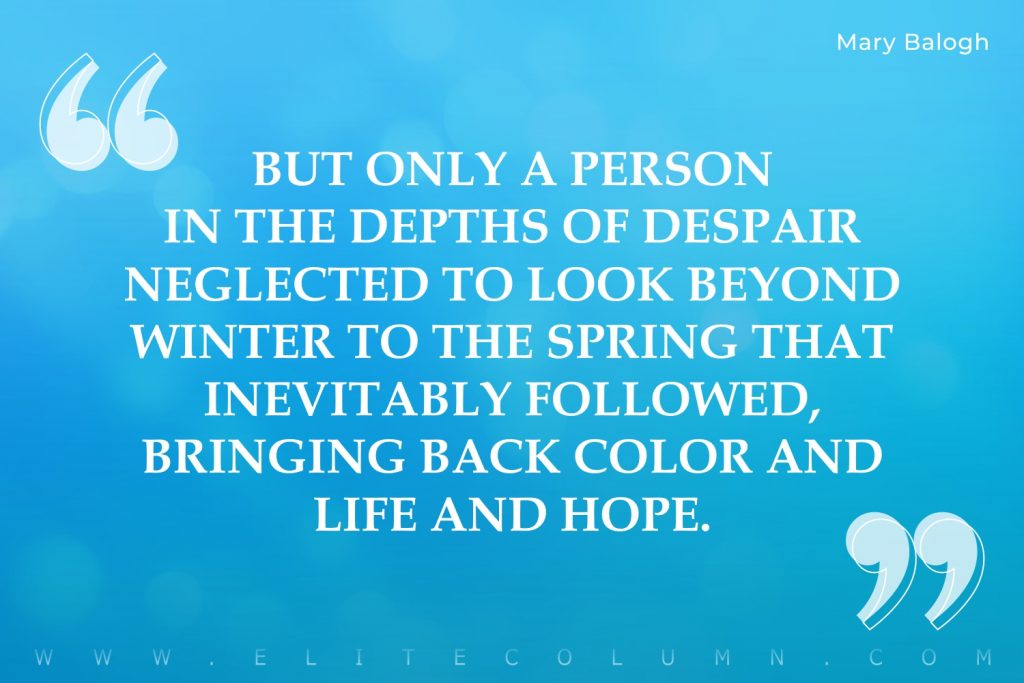 6. "If Winter comes, can Spring be far behind?" – Percy Bysshe Shelley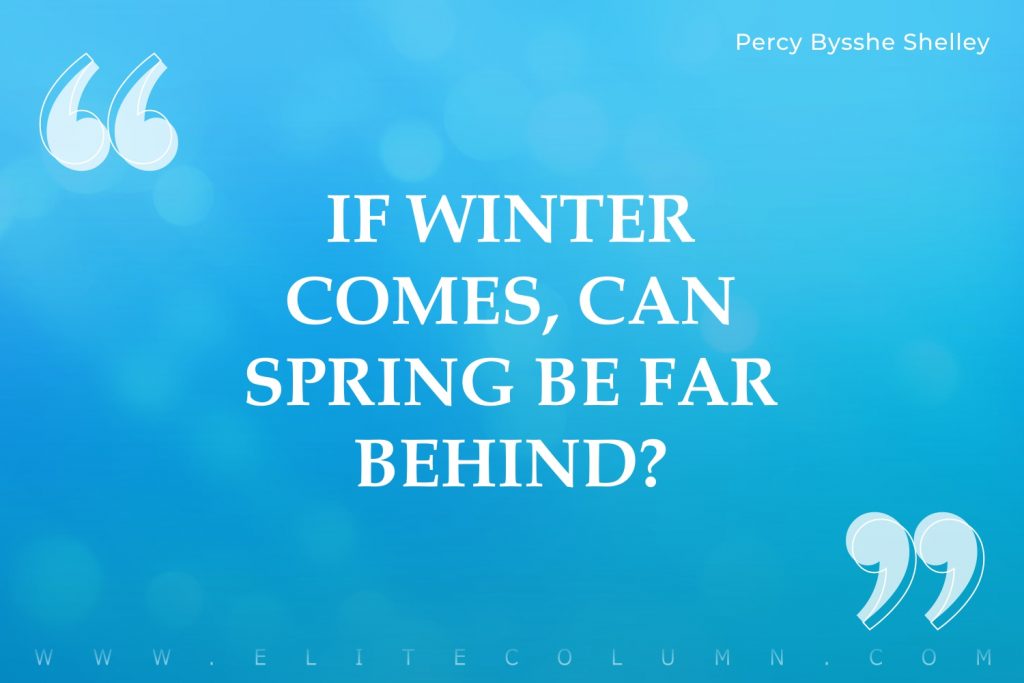 7. "Winter collapsed on us that year. It knelt, exhausted, and stayed." – Emily Fridlund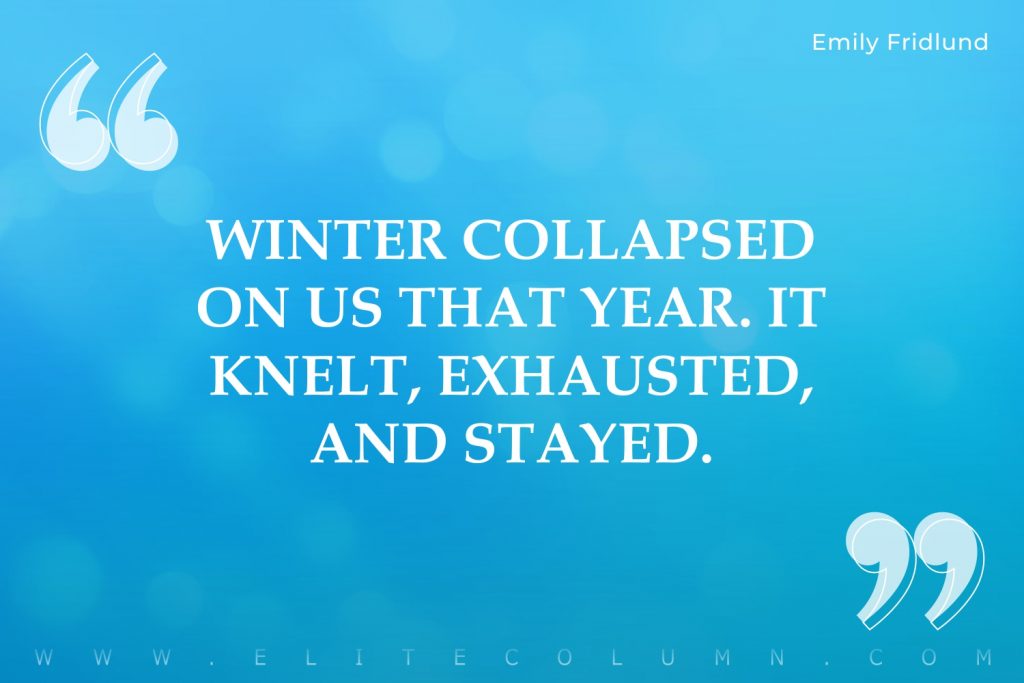 8. "I love the scents of winter! For me, it's all about the feeling you get when you smell pumpkin spice, cinnamon, nutmeg, gingerbread and spruce." – Taylor Swift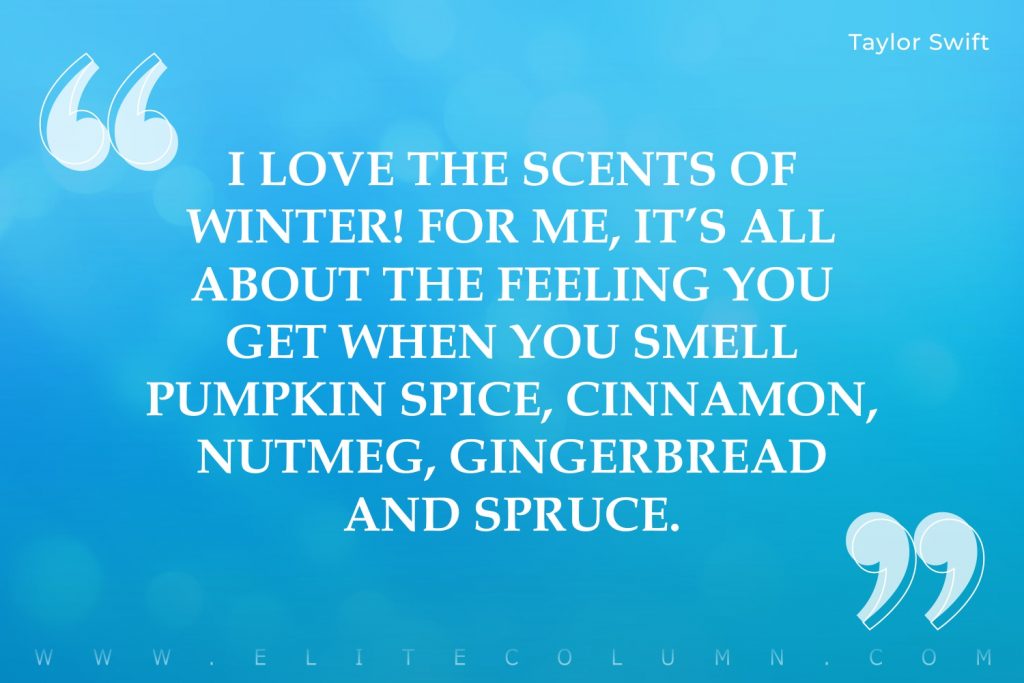 9. "You think of outside your room, of the streets of the town, the lonely little squares over by the station, of those winter Saturdays all alike." – Marguerite Duras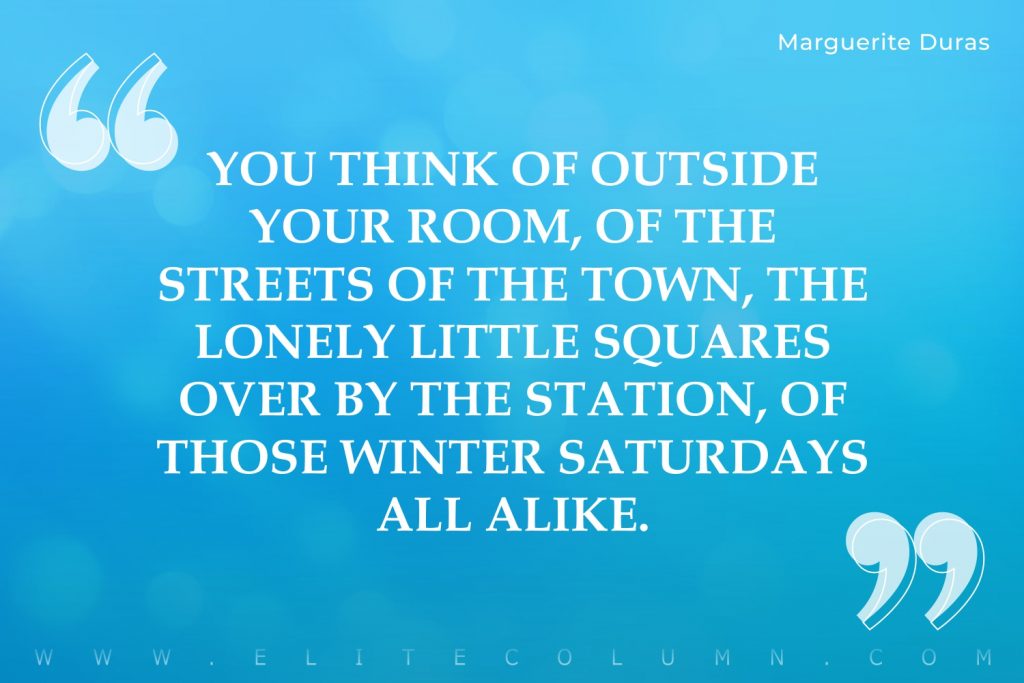 10. "Winter is not a season, it's a celebration." – Anamika Mishra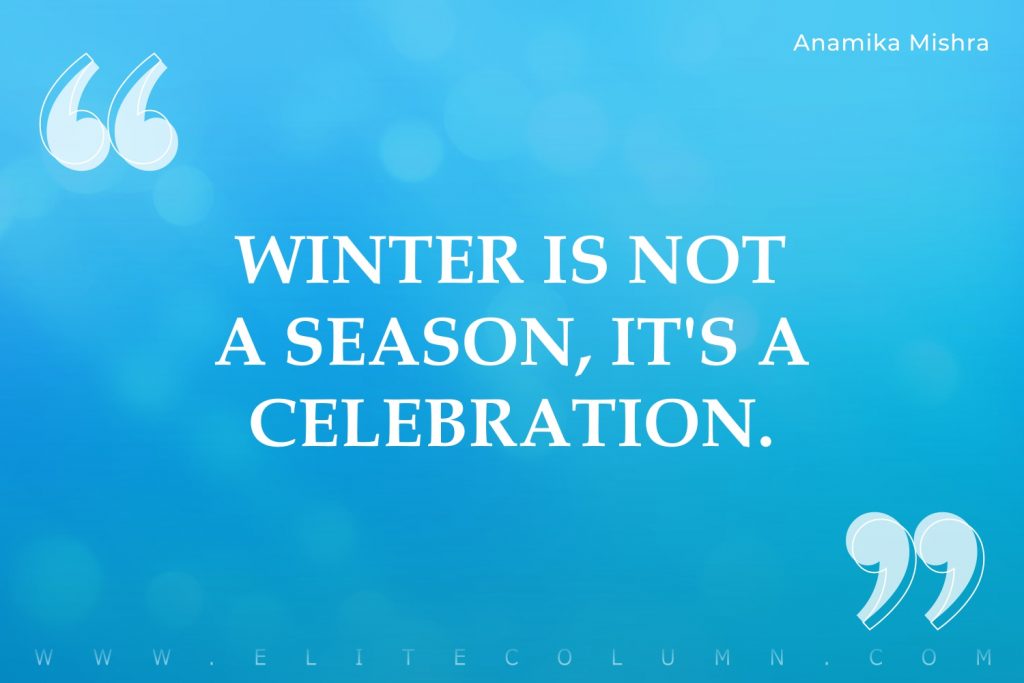 11. "Summer is for surrendering; winter is for wondering." – Debasish Mridha
12. "If we had no winter, the spring would not be so pleasant: if we did not sometimes taste of adversity, prosperity would not be so welcome." – Anne Bradstreet
13. "Summer bodies are made in the winter." – Krissy Turner
14. "I write probably 80 percent of my stuff over the winter." – Bob Seger
15. "He found a place where he was not only content but, despite suffering mightily in winter, was filled with a sense of joy and fulfillment." – Simon Worrall
16. "Winter's notion of poetry is tragedy. It knows nothing of comedy. Its laughter was frozen on its lips long ago." – William A. Quayle
17. "Winter is not a season, it's an occupation." – Sinclair Lewis
18. "Melancholy were the sounds on a winter's night." – Virginia Woolf
19. "Summer is the time for squabbles. In winter, we must protect one another, keep each other warm, share our strengths." – George R.R. Martin
20. "By March, the worst of the winter would be over. The snow would thaw, the rivers begin to run and the world would wake into itself again." – Neil Gaiman
21. "Welcome, winter. Your late dawns and chilled breath make me lazy, but I love you nonetheless. " – Terri Guillemets
22. "Nothing burns like the cold." – George R.R. Martin
23. "In seed time learn, in harvest teach, in winter enjoy." – William Blake
24. "No winter lasts forever; no spring skips its turn." – Hal Borland
25. "Winter is nature's sleep." – H.S. Jacobs
26. "Winter forms our character and brings out our best." – Tom Allen
27. "Winter is the time for comfort, for good food and warmth, for the touch of a friendly hand and for a talk beside the fire: it is the time for home." – Edith Sitwell
28. "A man says a lot of things in summer he doesn't mean in winter." – Patricia Briggs
29. "December has the clarity, the simplicity, and the silence you need for the best FRESH START of your life." – Vivian White
30. "In the middle of winter I at last discovered that there was in me an invincible summer." – Albert Camus
31. "At this season of the year, darkness is a more insistent thing than cold. The days are short as any dream." – E.B. White
32. "She stuck her head out and took a deep breath. If she could eat the cold air, she would." – Sarah Addison Allen
33. "It seems like everything sleeps in winter, but it's really a time of renewal and reflection." – Elizabeth Camden
34. "There is an instinctive withdrawal for the sake of preservation, a closure that assumes the order of completion. Winter is a season unto itself." – Haruki Murakami
35. "How many lessons of faith and beauty we should lose, if there were no winter in our year!" – Thomas Wentworth Higginson
36. "Laughter is the sun that drives winter from the human face." – Victor Hugo
37. "What good is the warmth of summer, without the cold of winter to give it sweetness." – John Steinbeck
38. "Snowing is an attempt of God to make the dirty world look clean." – Mehmet Murat ildan
39. "Winter is a glorious spectacle of glittering fractals complete with a soundscape and atmosphere entirely its own." – Anders Swanson
40. "It was one of those March days when the sun shines hot and the wind blows cold: when it is summer in the light, and winter in the shade." – Charles Dickens
41. "Winter is the time of sacred balance and rejuvenation of life in preparation for the coming spring. It represents abundance, teaching and gratitude." – Noelle Vignola
42. "What's the point of complaining? We live in the north. Winter exists." – Viki Mather
43. "The problem with winter sports is that–follow me closely here–they generally take place in winter." – Dave Barry
44. "There's just something beautiful about walking on snow that nobody else has walked on. It makes you believe you're special." – Carol Rifka Brunt
45. "Winter blues are cured every time with a potato gratin paired with a roast chicken." – Alexandra Guarnaschelli
46. "To keep a warm heart in winter is the real victory." – Marty Rubin
47. "Nothing is as easy to make as a promise this winter to do something next summer; this is how commencement speakers are caught." – Sydney J. Harris
48. "In spring we are on Earth in summer we are on Earth; in autumn we are on Earth, but in winter we are in another planet; winter is another planet!" – Mehmet Murat ildan
49. "The snow did not even whisper its way to earth, but seemed to salt the night with silence." – Dean Koontz
50. "If winter helps you curl up and more that makes it one of the best of the seasons." – Murray Pura
51. "I like the cold weather. It means you get work done." – Noam Chomsky
52. "In winter we behold the charms of solemn majesty and naked grandeur." – James Ellis
53. "People don't notice whether it's winter or summer when they're happy." – Anton Chekhov
54. "Let us love winter, for it is the spring of genius." – Pietro Aretino
55. "In the winter she curls up around a good book and dreams away the cold." – Ben Aaronovitch
56. "To shorten winter, borrow some money due in spring. " – W.J. Vogel
57. "These northern-tier countries are populated by a bunch of generally happy people who not only tolerate winter but have come up with strategies for embracing it." – Stefanie Pettit
Thanks for checking out the best Winter Quotes. Feel free to share the quotes with your friends. Leave a comment below and which are your favourite Winter Quotes ?
See also:
Spring Quotes | Summer Quotes | Finding Yourself Quotes | Good Quotes | Thanksgiving Quotes |Moving Forward Quotes |Autumn Quotes
You can find us at – Facebook | Instagram | LinkedIn | Pinterest | Twitter