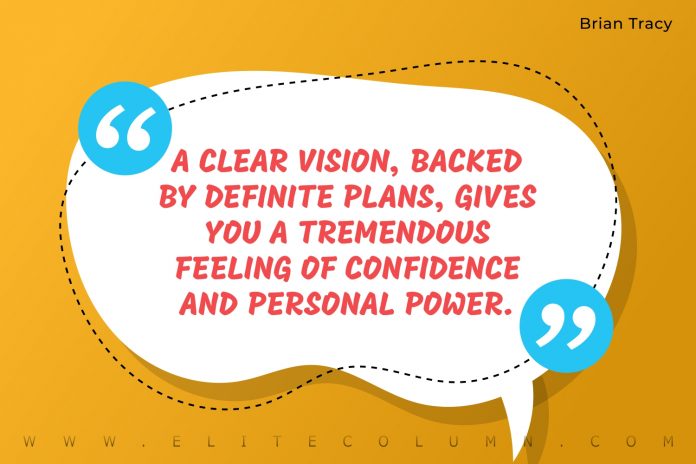 Check out 50 Vision Quotes today.
50 Best Vision Quotes
1. "In order to carry a positive action, we must develop here a positive vision." – Dalai Lama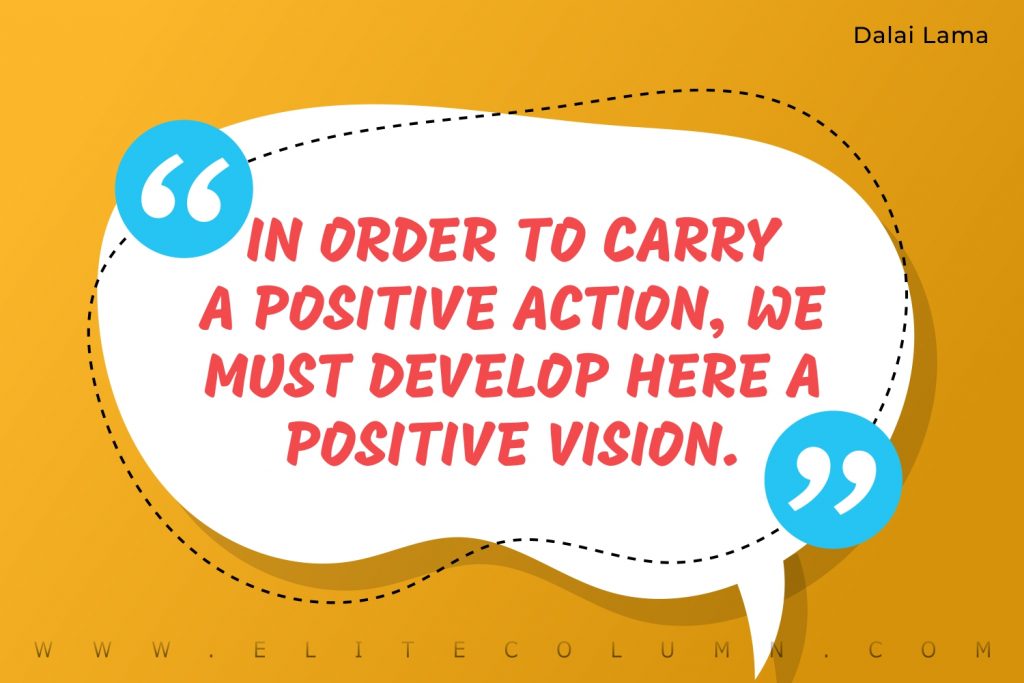 2. "A vision gives you a general direction for life while a process goal is part of the dream that you are accomplishing by taking specific actions today." – Thomas Abreu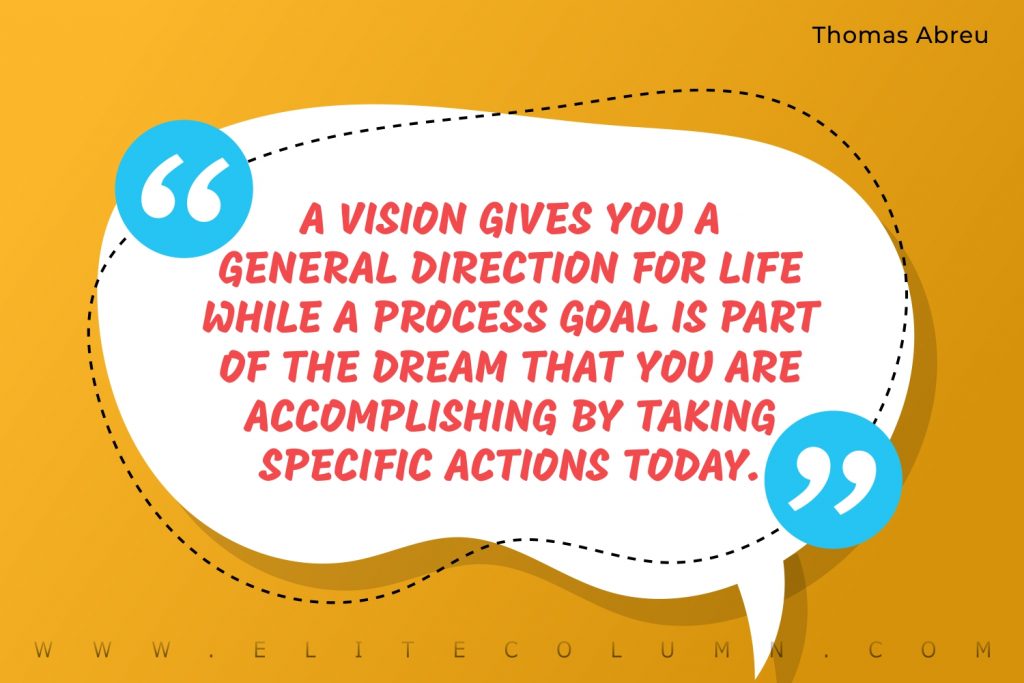 3. "Create the highest grandest vision possible for your life, because you become what you believe." – Oprah Winfrey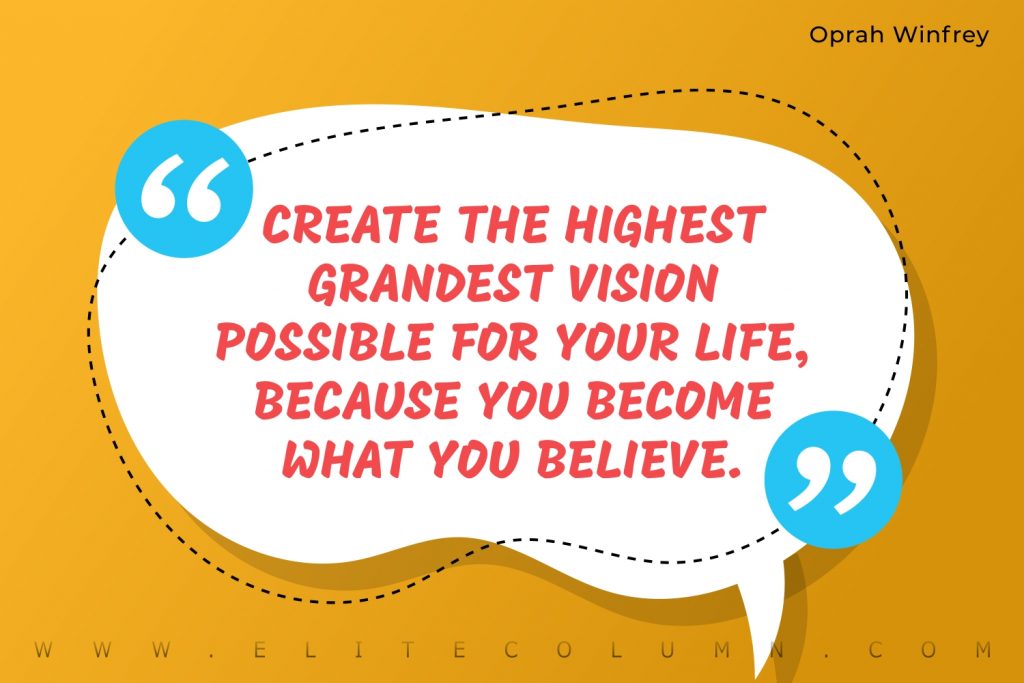 4. "A clear vision, backed by definite plans, gives you a tremendous feeling of confidence and personal power." – Brian Tracy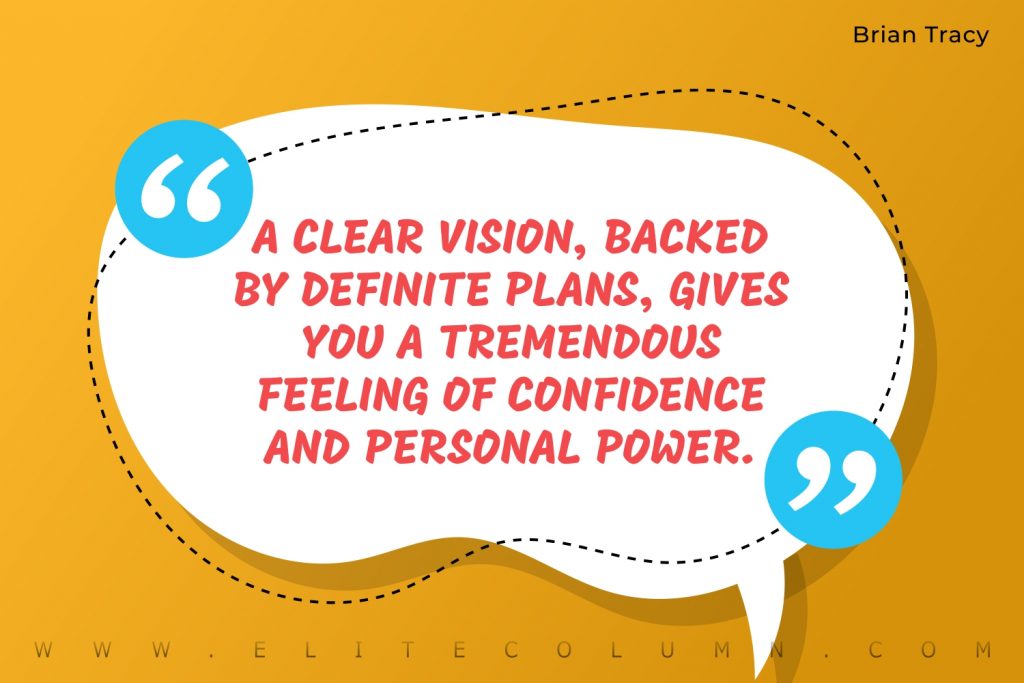 5. "A vision is not just a picture of what could be; it is an appeal to our better selves, a call to become something more." – Rosabeth Moss Kanter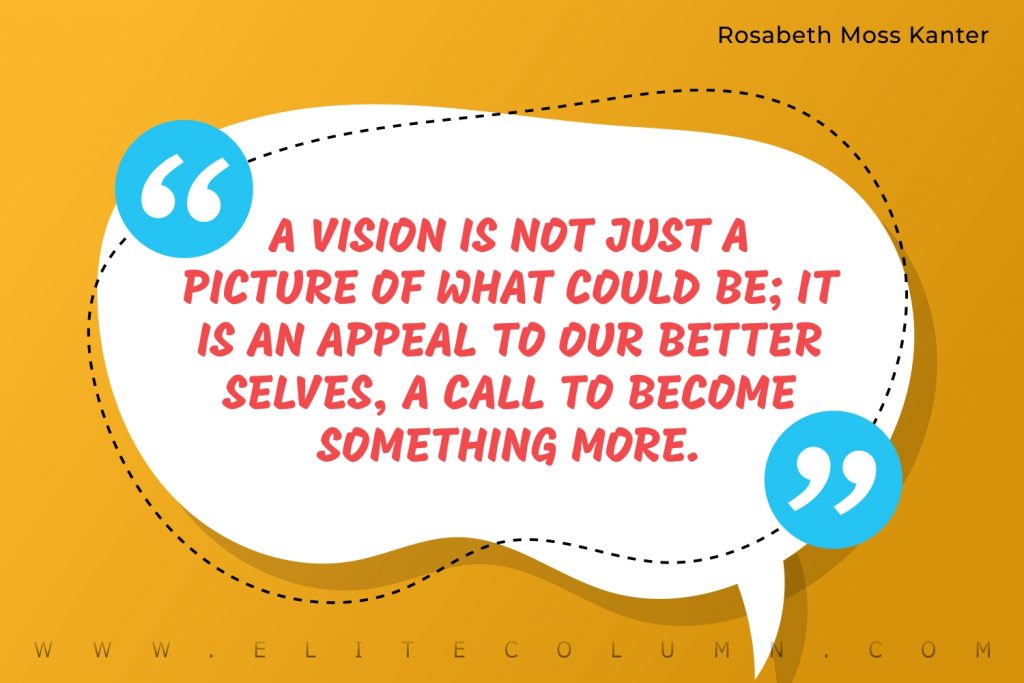 6. "If you are working on something exciting that you really care about, you don't have to be pushed. The vision pulls you." – Steve Jobs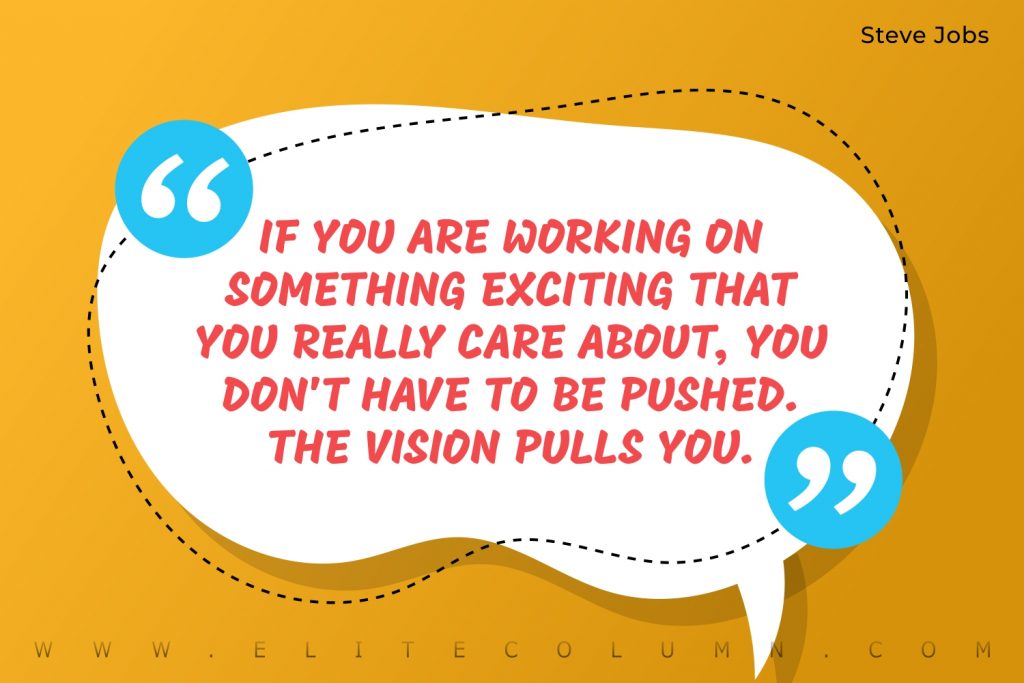 7. "Chase the vision, not the money." – Tony Hsieh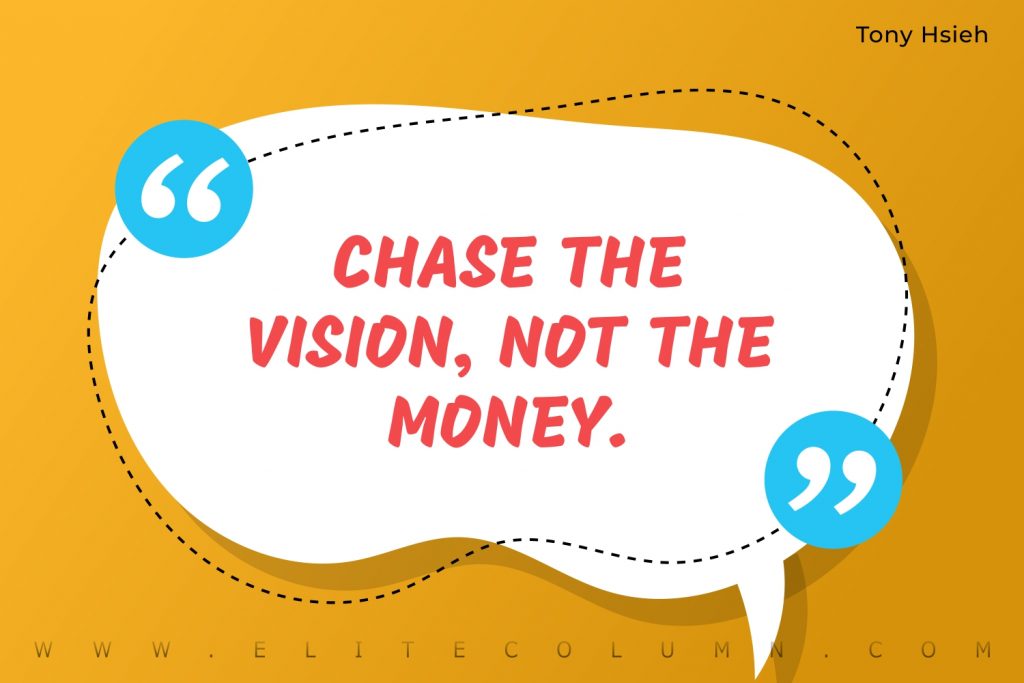 8. "The vision must be followed by the venture. It is not enough to stare up the steps – we must step up the stairs." – Vance Havner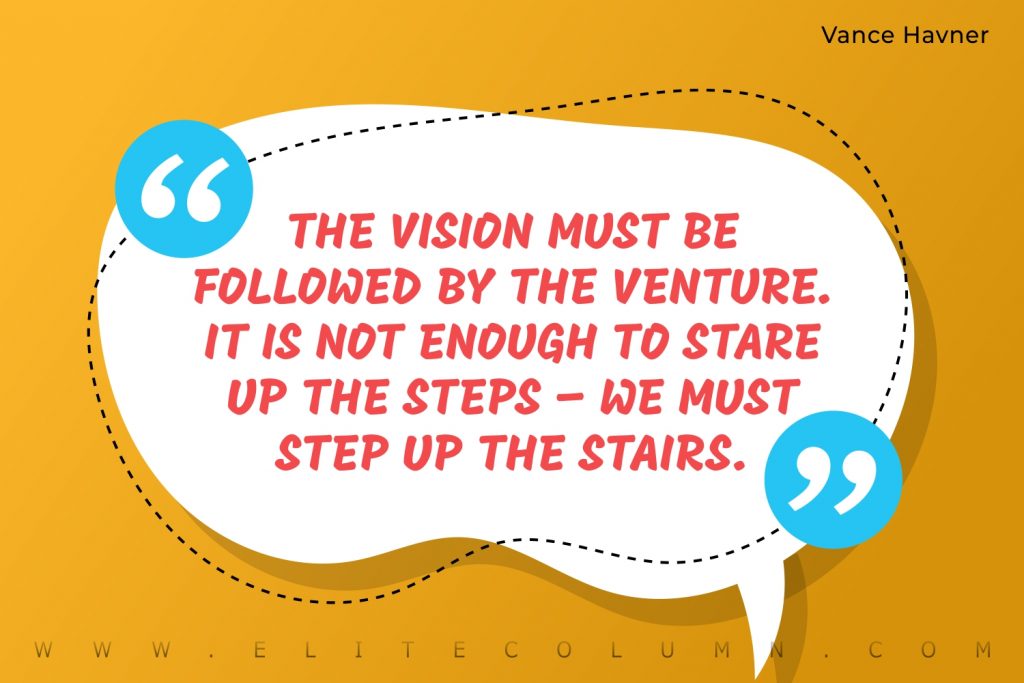 9. "Gratitude makes sense of our past, brings peace for today, and creates a vision for tomorrow." – Melody Beattie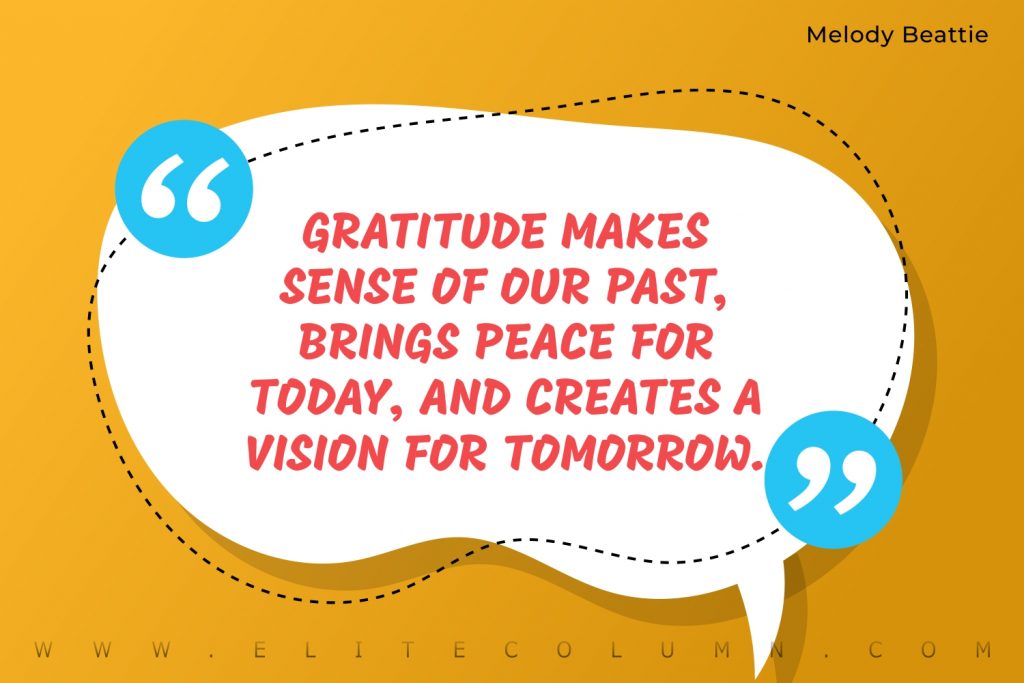 10. "Vision without action is a dream. Action without vision is simply passing the time. Action with Vision is making a positive difference." – Joel Barker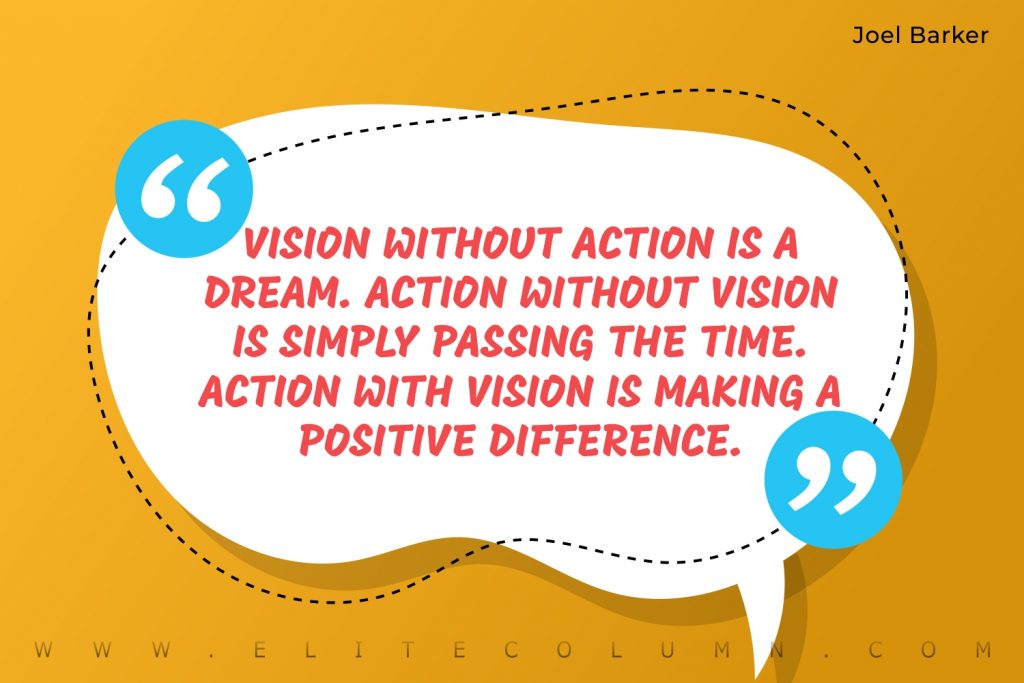 11. "The magic happens when you spend 20 minutes working towards your dream every day." – Avinash VS
12. "Create your future from your future, not your past." – Werner Erhard
13. "To have a vision for your life is to see where you could be, not where you are now." – Catherine Pulsifer
14. "The more boundless your vision, the more real you are." – Deepak Chopra
15. "A dream is the creative vision for your life in the future." – Denis Waitley
16. "Don't expect people to understand your grind when God didn't give them your vision." – Anonymous
17. "A great leader's courage to fulfill his vision comes from passion, not position." – John Maxwell
18. "Your thoughts shape your vision. You see what you choose to see." – Anonymous
19. "Vision is a picture of the future that produces passion." – Bill Hybels
20. "Champions aren't made in the gyms. Champions are made from something they have deep inside them – a desire, a dream, a vision." – Muhammad Ali
21. "The world of great opportunity is available now, as it has always been, only for those with great vision." – Andrew Carnegie
22. "If you create a vision for your life, doors will open." – Anonymous
23. "Vision without action is merely a dream. Action without vision just passes the time. Vision with action can change the world." – Joel A. Barker
24. "Cherish your visions and your dreams, as they are the children of your soul, the blueprints of your ultimate achievements." – Napoleon Hill
25. "That glorious vision of doing good is so often the sanguine mirage of so many good minds." – Charles Dickens
26. "Vision is the art of seeing what is invisible to others." – Jonathan Swift
27. "Make your vision so clear that your fears become irrelevant." – Anonymous
28. "Where there is no vision, the people won't follow. Vision for a better future is the great motivator." – Hans Finzel
29. "Vision without execution is hallucination." – Thomas Edison
30. "The only limits are, as always, those of vision." – James Broughton
31. "Your vision will become clear only when you look into your heart. Who looks outside dreams. Who looks inside, awakens." – Anonymous
32. "Live your vision and demand your success." – Steve Maraboli
33. "When you have a vision that is strong enough and powerful enough, nothing can stand in your way." – Lewis Howes
34. "We are limited not by our abilities but by our vision." – Anonymous
35. "Don't focus on where you are today, keep positive vision and see yourself accomplishing your goals and fulfilling your destiny." – Joel Osteen
36. "Little girls with dreams become women with vision." – Anonymous
37. "Vision is a destination a fixed point to which we focus all effort. Strategy is a route an adaptable path to get us where we want to go." – Simon Sinek
38. "Where there is no vision, there is no hope." – George Washington Carver
39. "If you have no vision of yourself in the future, then you have nothing to live for." – Les Brown
40. "Create a vision of what you want your future to look like, then set your goals and take action." – Catherine Pulsifer
41. "Clarity of vision is the key to achieving your objectives." – Tom Steyer
42. "Every person takes the limits of their own field of vision for the limits of the world." – Arthur Schopenhauer
43. "The only thing worse than being blind is having sight but no vision." – Helen Keller
44. "If you don't have a vision you're going to be stuck in what you know. And the only thing you know is what you've already seen." – Iyanla Vanzant
45. "A man without a vision for his future always returns to his past." – Anonymous
46. "It's not what the vision is, it's what the vision does." – Peter Senge
47. "Ones vision is not a road map but a compass." – Peter Block
48. "Good business leaders create a vision, articulate the vision, passionately own the vision, and relentlessly drive it to completion." – Jack Welch
49. "If you don't know where you're going, any road will get you there." – Lewis Carrol
50. "Words, like glass, obscure when they do not aid vision." – Joseph Joubert
Thanks for checking out the best Vision Quotes. Feel free to share the quotes with your friends. Leave a comment below and which are your favourite Vision Quotes ?
See also:
Reflection Quotes | Trust Your Gut Quotes | Believe in Yourself Quotes | Sunshine Quotes | Laughter Quotes | Savage Quotes | Graduation Quotes
You can find us at – Facebook | Instagram | LinkedIn | Pinterest | Twitter