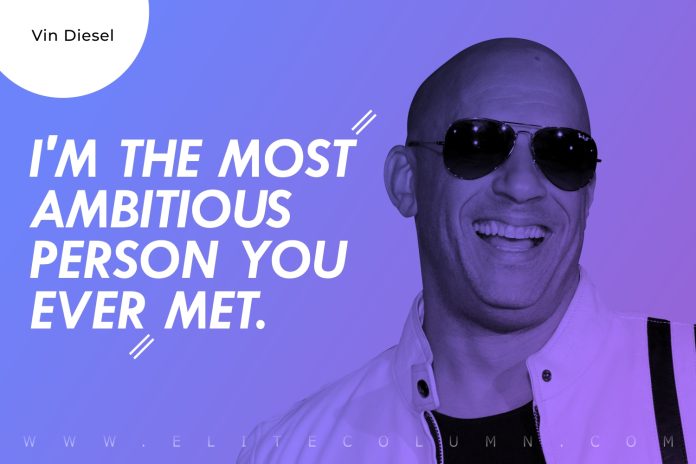 Check out 50 Vin Diesel Quotes today.
50 Best Vin Diesel Quotes
1. "When I'm writing, I'm locking myself in a room. I'm the worst critic in the world. I write something and then I beat myself up." – Vin Diesel
2. "Do not wait for the perfect moment take the moment and make it perfect." – Vin Diesel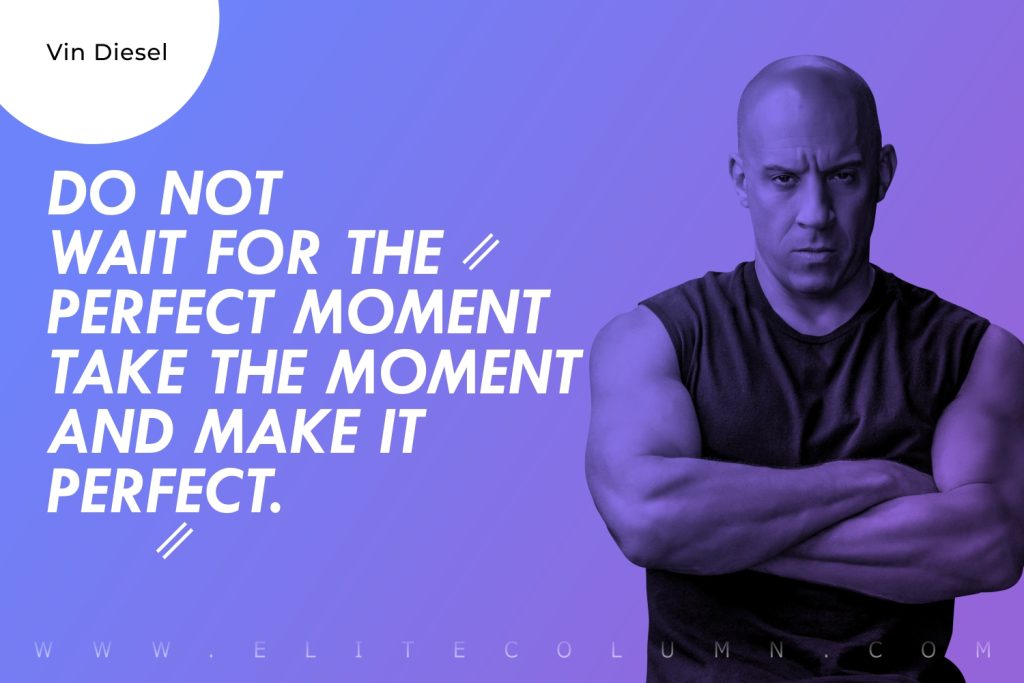 3. "You angels can turn hate to love, change poison into medicine and replace doubt with dreams." – Vin Diesel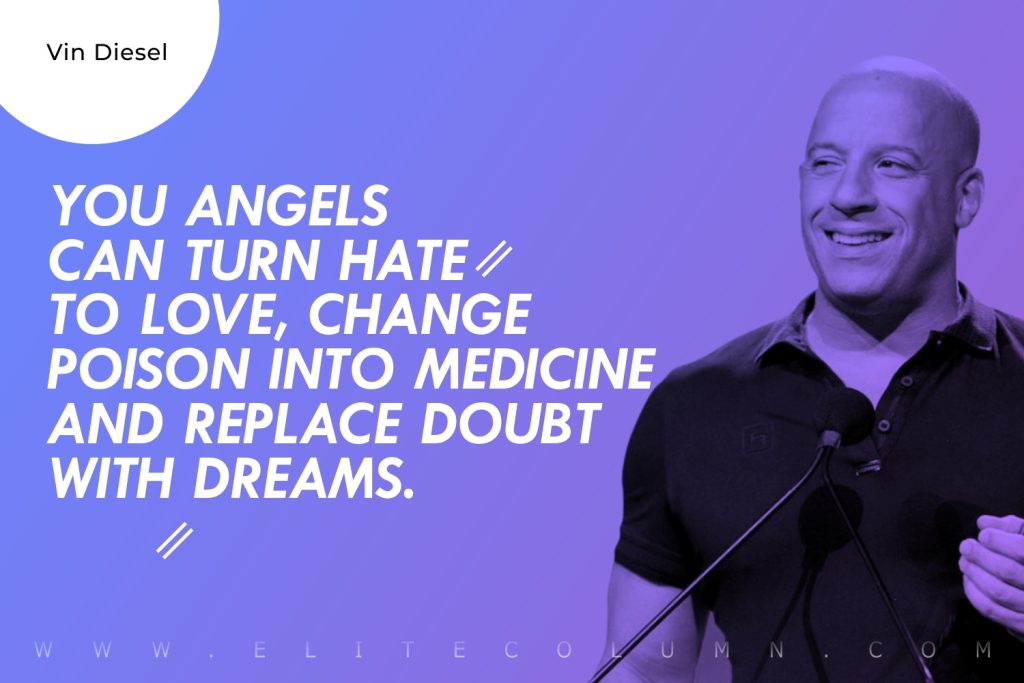 4. "Do not judge me my successes, judge me by how many times I fell down and got back up again." – Vin Diesel
5. "If you had asked me back in grade school what I wanted to be when I grew up, I would have said my first choice was an actor, but if I couldn't be that, I'd want to be a superhero." – Vin Diesel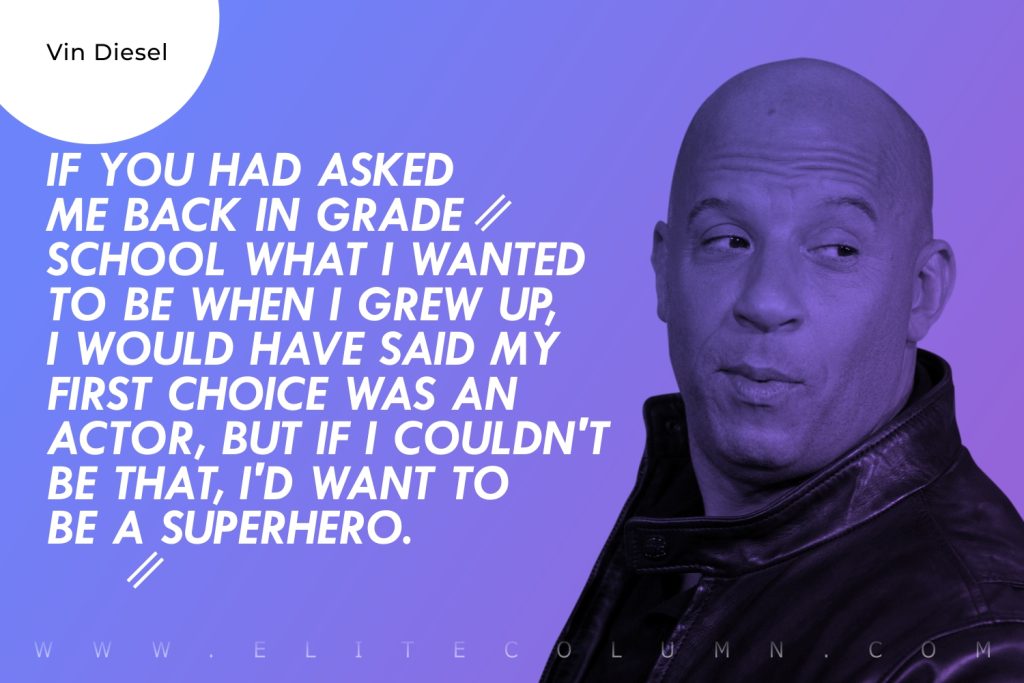 6. "I'm the most ambitious person you ever met." – Vin Diesel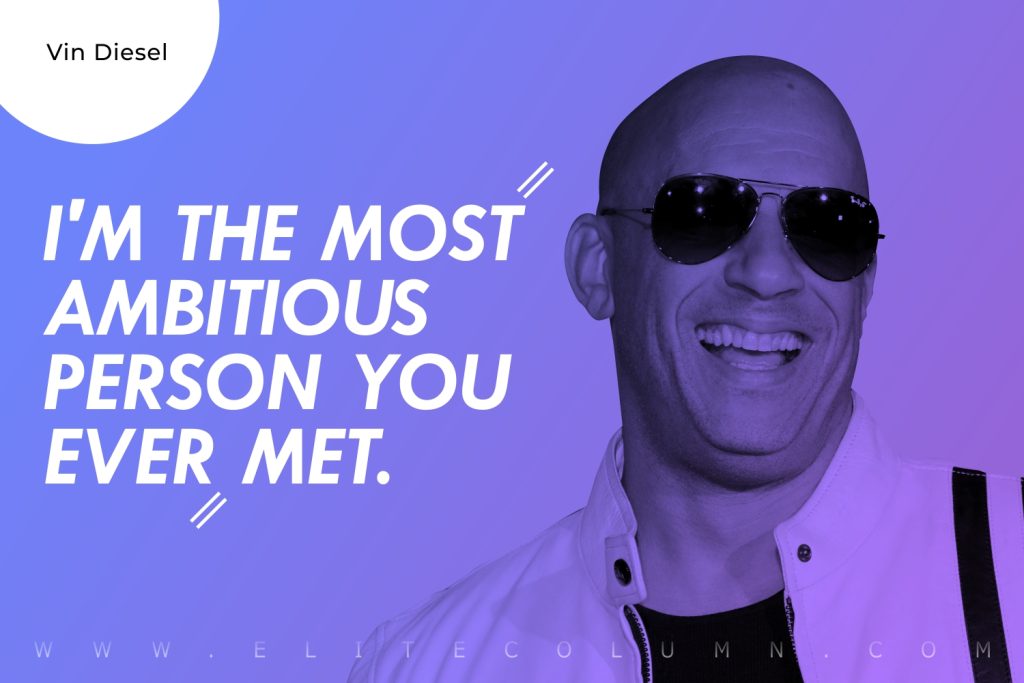 7. "I love thinking about the film, the project, and committing myself as much as possible." – Vin Diesel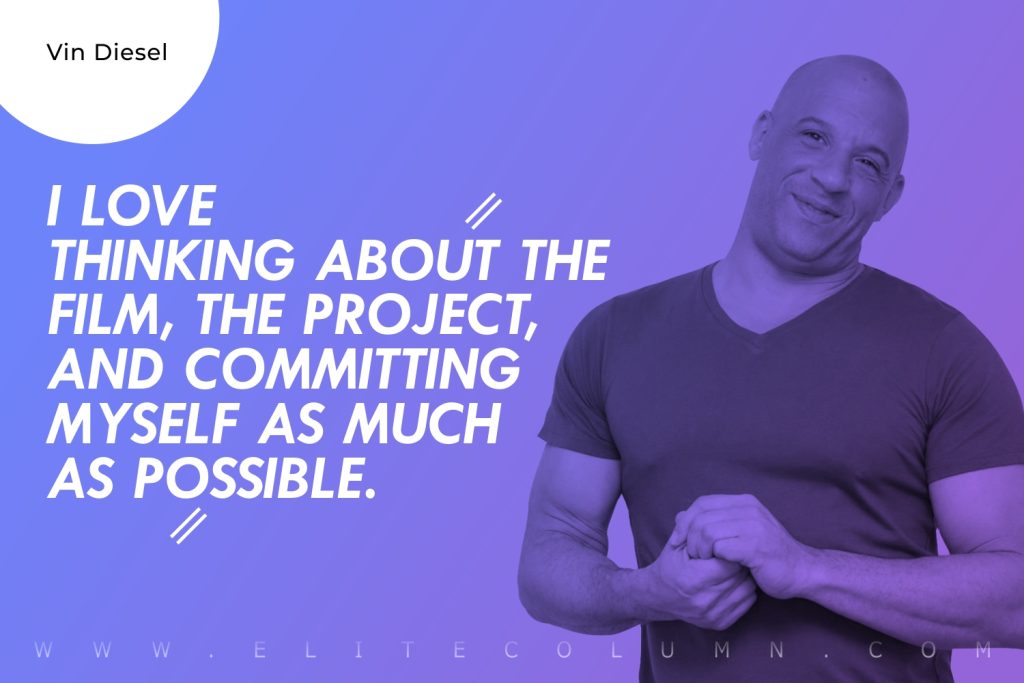 8. "They say the open road helps you think. About where you've been and where you're going." – Vin Diesel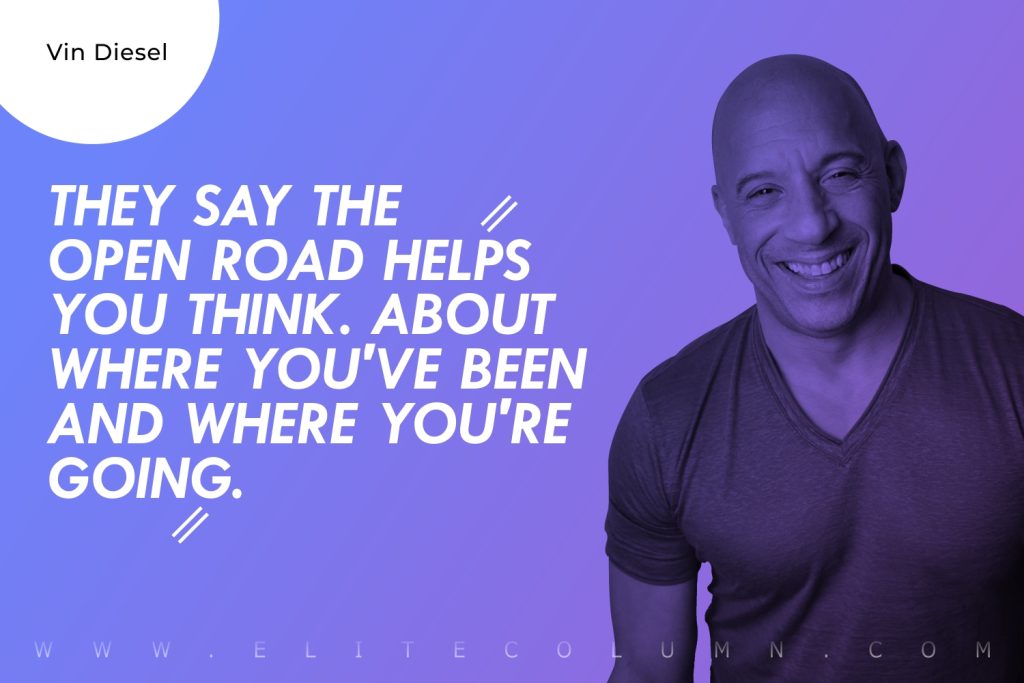 9. "I act because it's the one time I'm sure of my identity. There's no doubt. It's on paper." – Vin Diesel
10. "I have dangerous bones in my body." – Vin Diesel
11. "The one thing I will never do is become pigeonholed." – Vin Diesel
12. "Choosing the car you drive is like choosing your wardrobe, maybe even more important." – Vin Diesel
13. "I'm not really afraid of the dark, except if I'm walking. The thing that scares me the most is the possibility of walking into a wall and busting my lip." – Vin Diesel
14. "Career diversification ain't a bad thing." – Vin Diesel
15. "I'm going to do my best to channel the character on a spiritual level." – Vin Diesel
16. "I'm a perfectionist. I'm very critical, especially artistically. " – Vin Diesel
17. "I love women more than anything." – Vin Diesel
18. "I shaved my head about 15 years ago and the first time I shaved it, I started running my hand through my hair and it was very therapeutic. " – Vin Diesel
19. "Nothing comes easy when I'm in character, because everything I do in character, I take seriously. " – Vin Diesel
20. "I could care less about being an action actor like Stallone or Schwarzenegger. " – Vin Diesel
21. "I've been auditioning since I was seven years old." – Vin Diesel
22. "Deal-making goes on with any job." – Vin Diesel
23. "The idea of exploring character relations and their development over a decade has to be appealing for any actor who cherishes his craft." – Vin Diesel
24. "I've turned down twentysomething million dollars for movies." – Vin Diesel
25. "Of course, I don't act in an extreme fashion in my day to day life. I don't think any of us live do. I think we all have that reserve somewhere and we pull upon it when we need it." – Vin Diesel
26. "The whole year I was in LA I got into telemarketing and learned how to make money. Five years later that skill helped me make my first film." – Vin Diesel
27. "I think there's something we all relate to about wanting to get to our most primal self." – Vin Diesel
28. "I was a bouncer for ten years in New York City." – Vin Diesel
29. "A transvestite spends her entire life trying to look as feminine as possible and I have clearly spent mine celebrating my masculinity." – Vin Diesel
30. "Find your confidence, lead with love the rest will follow." – Vin Diesel
31. "A person in my position has to restrain himself." – Vin Diesel
32. "We've come a long way, from where we've been. I'll tell you all about it when I see you again." – Vin Diesel
33. "Money will come and go. We all know that. The most important thing in life will always be the people in this room. Right here, right now." – Vin Diesel
34."Ask any racer. Any real racer. It doesn't matter if you win by an inch or a mile. Winning's winning." – Vin Diesel
35. "I live my life a quarter-mile at a time." – Vin Diesel
36."I don't have friends, I have a family." – Vin Diesel
37."Nothing else matters For those ten seconds or less, I'm free." – Vin Diesel
38."Ride or die, remember?" – Vin Diesel
39. "The films that I do are deep, introspective, brooding roles that you're in this heavy headspace all the time." – Vin Diesel
40. "Video games are one step before a whole other virtual universe." – Vin Diesel
41. "Most of my confidence came from being with ladies because I certainly wasn't getting any acting jobs." – Vin Diesel
42."He may be an O'Conner but he's also a Toretto." – Vin Diesel
43."This time it ain't just about being fast." – Vin Diesel
44."I'm a boy who appreciates a good body, regardless of the make." – Vin Diesel
45."You break her heart, I'll break your neck." – Vin Diesel
46. "When people believe in you, you can do miraculous things." – Vin Diesel
47."We talkin' or we racin'?" – Vin Diesel
48. "The only thing that matters is who is behind the wheel." – Vin Diesel
49. "I choose to make my own fate." – Vin Diesel
50. "You know this ain't no 10-second race." – Vin Diesel
Thanks for checking out the best Vin Diesel Quotes. Feel free to share the quotes with your friends. Leave a comment below and which are your favourite Vin Diesel Quotes ?
See also:
Denzel Washington Quotes | Tom Cruise Quotes | Robert De Niro Quotes | Keanu Reeves Quotes | Jackie Chan Quotes | Matthew McConaughey Quotes | Shahrukh Khan Quotes | Sylvester Stallone Quotes | Yoda Quotes
| Jhene Aiko Quotes | Epictetus Quotes | Seneca Quotes
You can find us at – Facebook | Instagram | LinkedIn | Pinterest | Twitter