Check out 15 Tina Fey Quotes today.
15 Best Tina Fey Quotes
1. "I really love cursing a lot. But as I get older, I realize it's a little unseemly for women of a certain age." – Tina Fey
2. "I am extremely square and obedient in nature!" – Tina Fey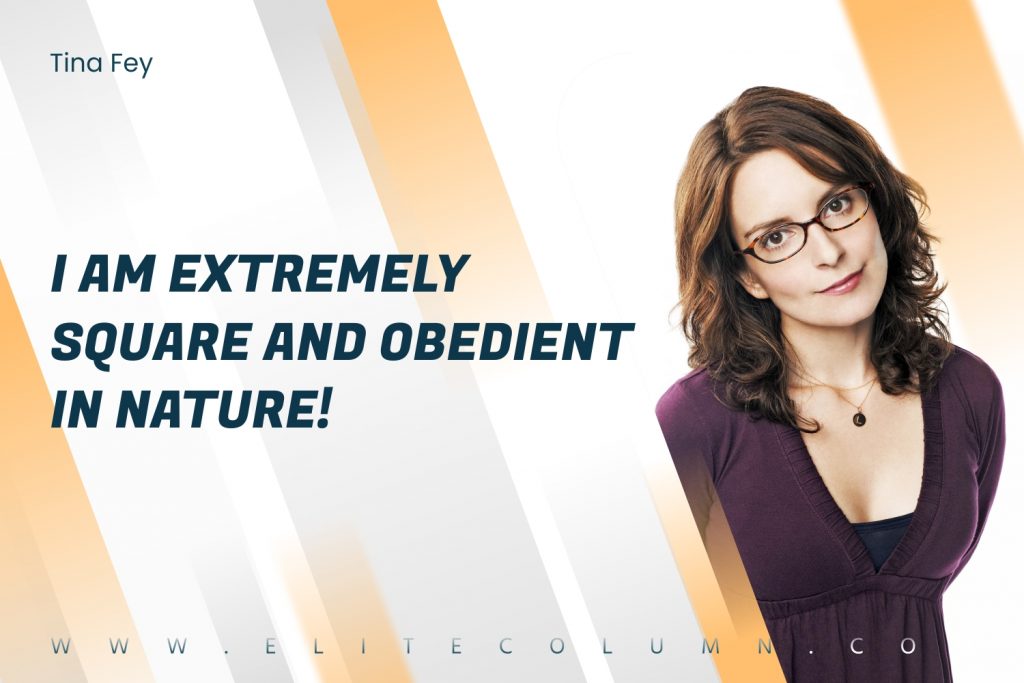 3. "I still want Oprah to play my best friend. I want to spend time with Oprah." – Tina Fey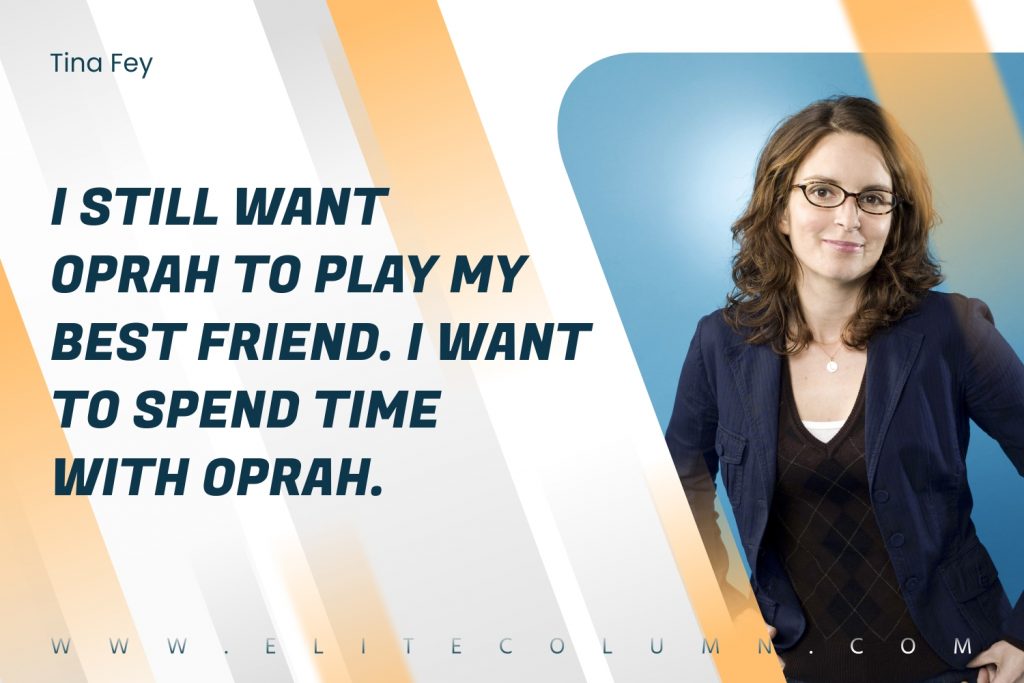 4. "I don't like a tremendous amount of conflict. I don't think that fighting and passion are the same thing." – Tina Fey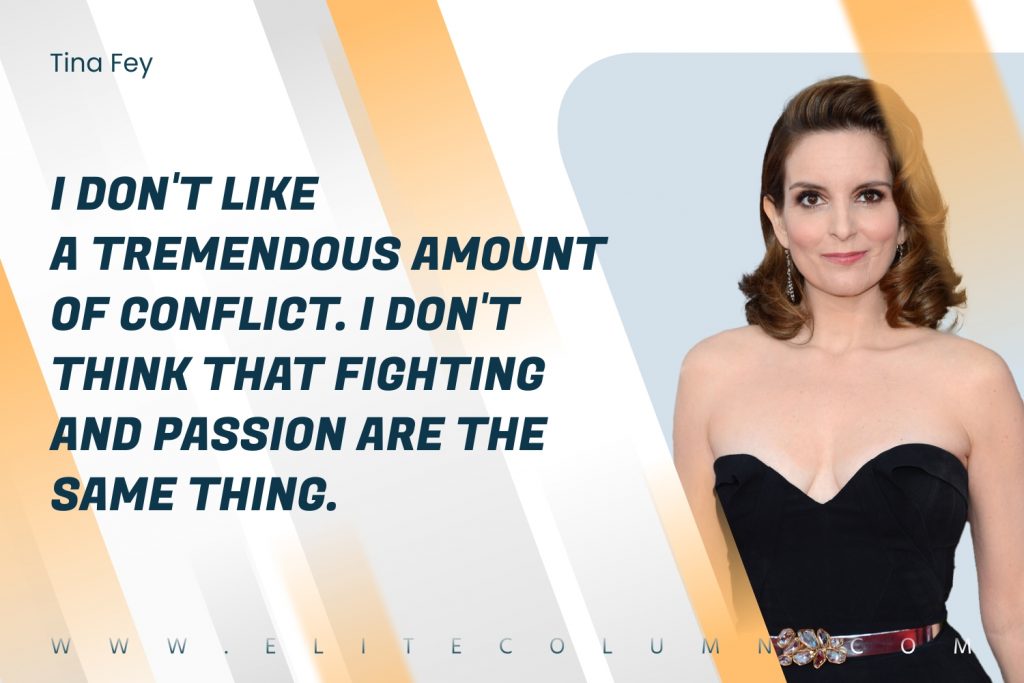 5. "When humor works, it works because it's clarifying what people already feel. It has to come from someplace real." – Tina Fey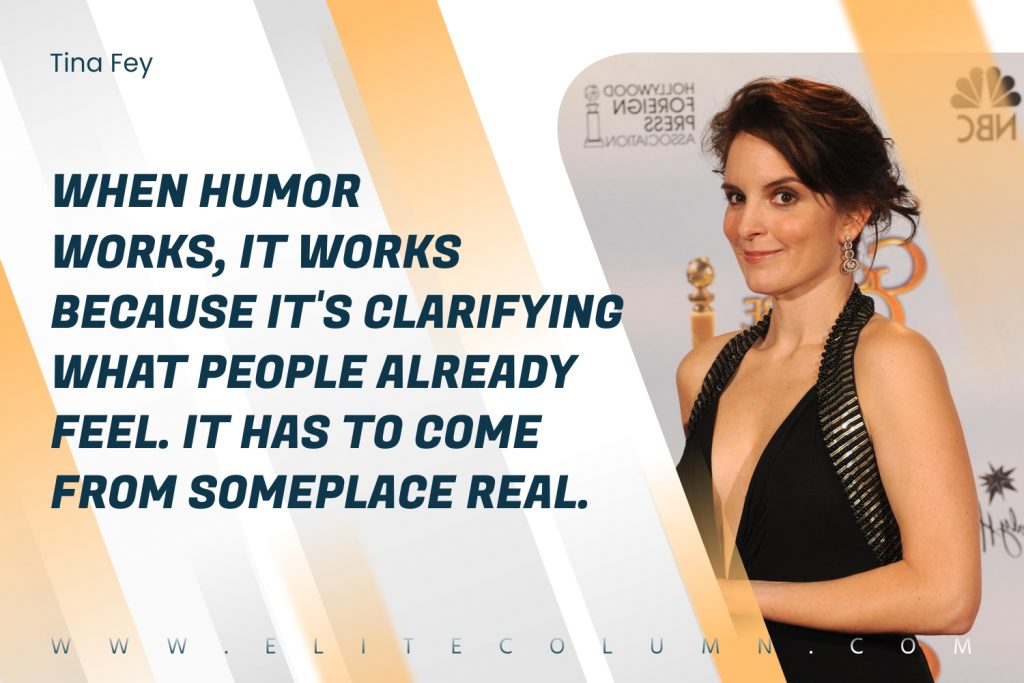 6. "I'm more of a writer than an actor, and I used to say that I'm mostly an improviser, though I haven't improvised in awhile." – Tina Fey
7. "I'm married, you know. I love my husband and I have a child. Tina Fey I don't want to be somebody else." – Tina Fey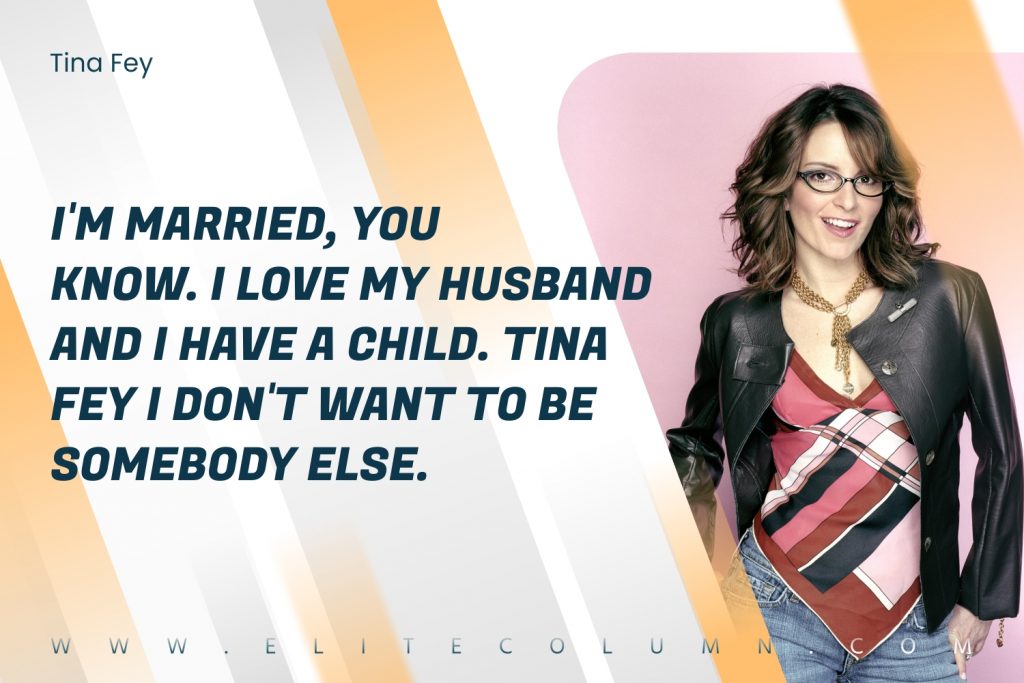 8. "I don't want to be somebody else." – Tina Fey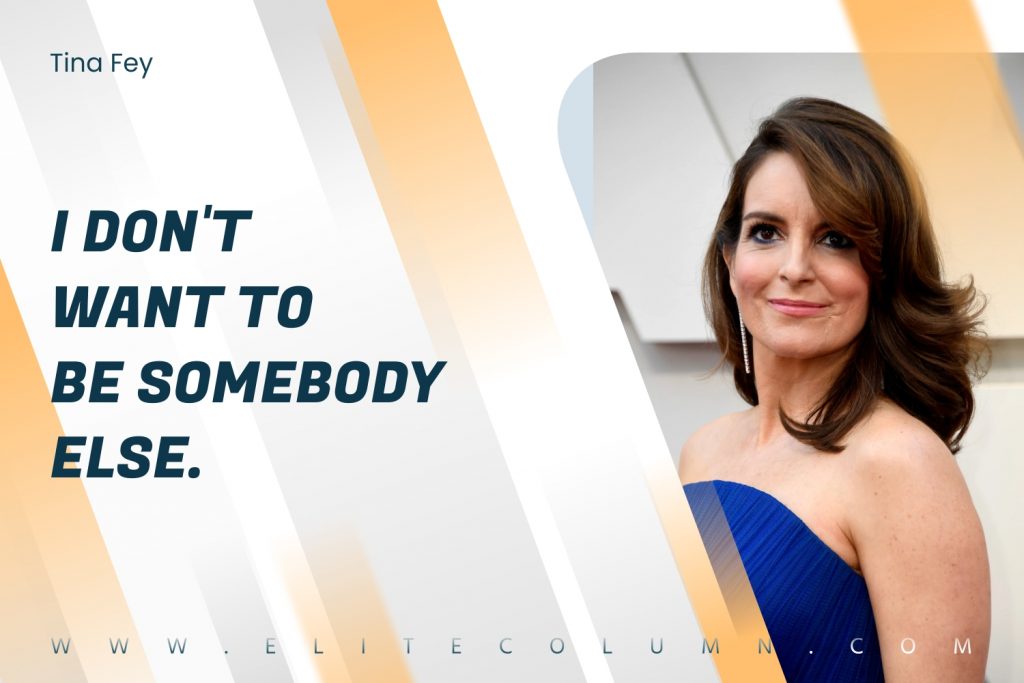 9. "I want to thank my parents for somehow raising me to have confidence that is disproportionate with my looks and abilities." – Tina Fey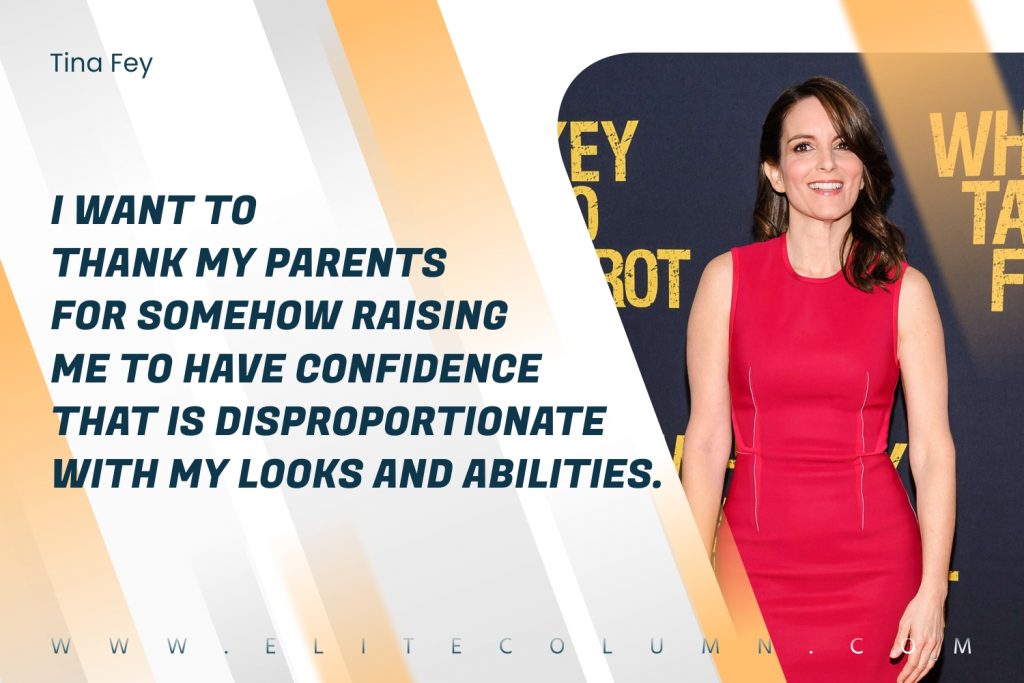 10. "Being a mom has made me so tired. And so happy." – Tina Fey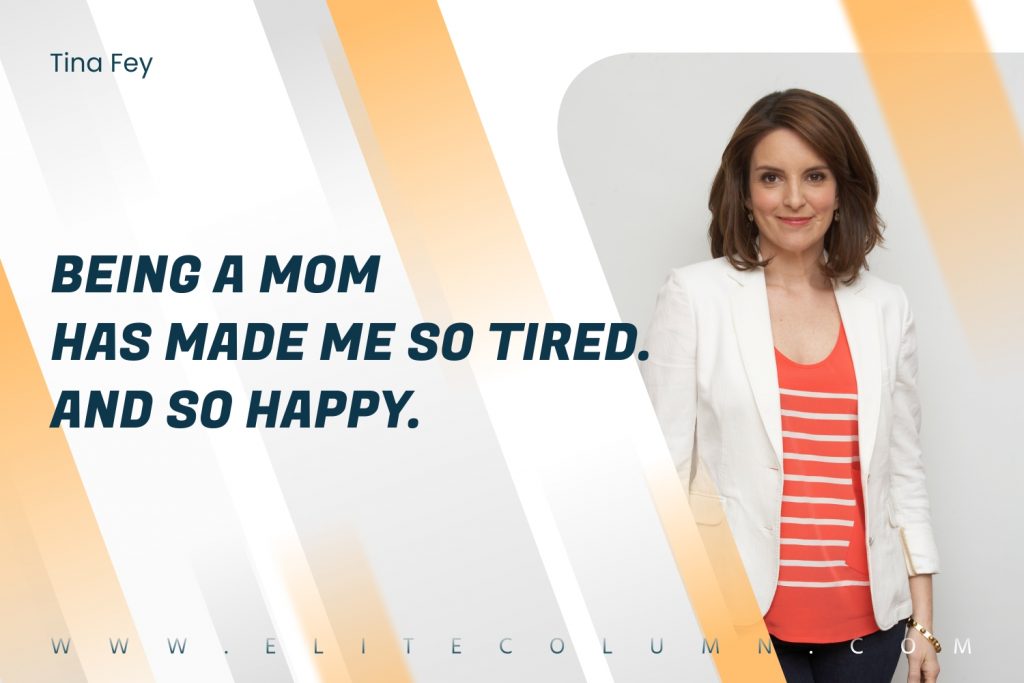 11. "Sometimes people expect that I'm going to be tough. It's not a bad situation. People treat you better. People are on time." – Tina Fey
12. "Every kid has something they're good at, that you hope they find and gravitate toward." – Tina Fey
13. "I am constantly amazed by Tina Fey. And I am Tina Fey." – Tina Fey
14. "Acting is really about showing up that day and telling the writers what you feel like saying." – Tina Fey
15. "I have to say, I'm really not that attractive. Until I met my husband, I could not get a date." – Tina Fey
Thanks for checking out the best Tina Fey Quotes. Feel free to share the quotes with your friends. Leave a comment below and which are your favourite Tina Fey Quotes ?
See also:
Shadé Zahrai Quotes | Michelangelo Quotes | Alexander Hamilton Quotes | Langston Hughes Quotes | Neil Degrasse Tyson Quotes | Viktor Frankl Quotes | Walt Whitman Quotes | Susan B.Anthony Quotes
Nipsey Hussle Quotes | Osho Quotes | Dr Seuss Quotes | Malcolm X Quotes | CS Lewis Quotes | Jordan Peterson Quotes
You can find us at – Facebook | Instagram | LinkedIn | Pinterest | Twitter