Timothy Theodore "Tim" Duncan is a professional basketball player who has the distinction of being the only player in NBA history to be selected to both All-NBA and All-Defensive Teams during each of his first 13 seasons. The athletic player who started playing basketball only during his freshman year of high school currently plays for the San Antonio Spurs of the National Basketball Association (NBA). Tim Duncan quotes will help you go after your dreams. EliteColumn brings you a handful of Tim Duncan quotes.
15 Inspirational Tim Duncan Quotes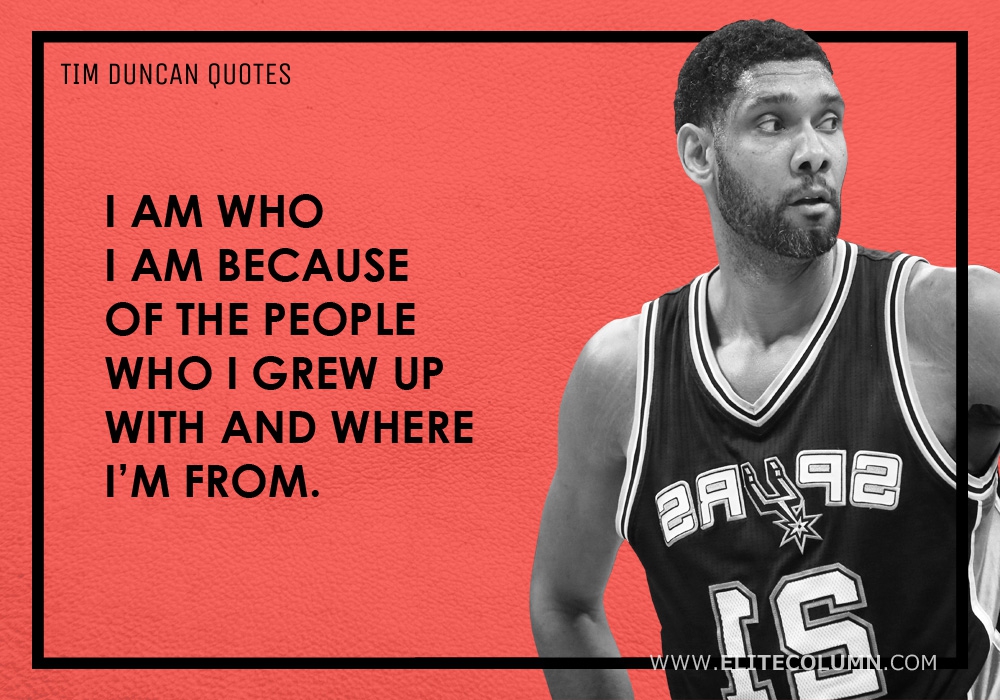 "I am who I am because of the people who I grew up with and where I'm from." – Tim Duncan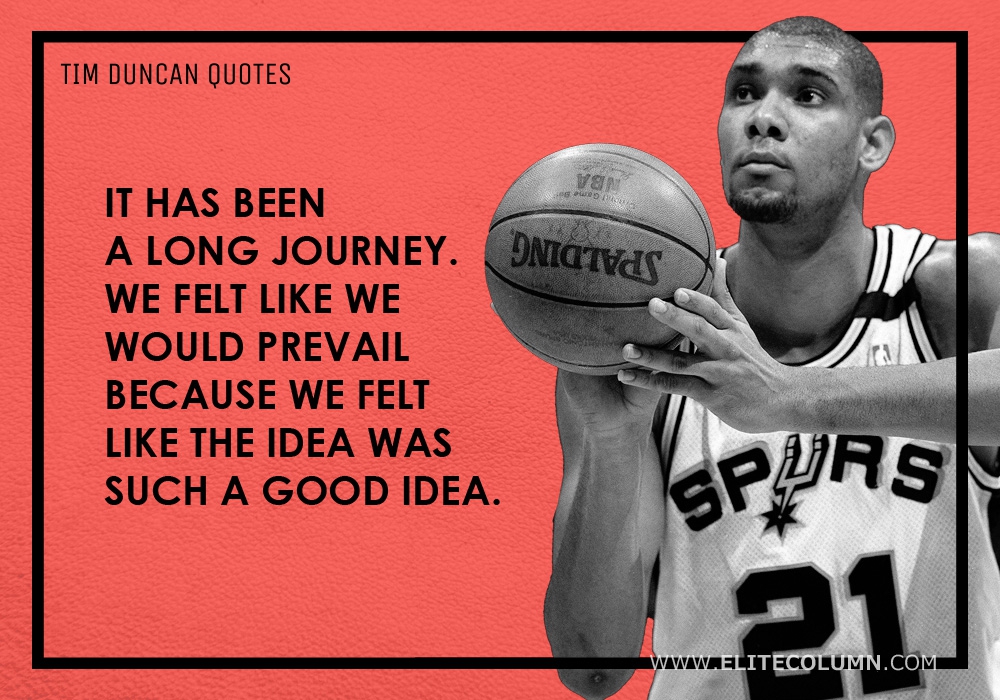 "It has been a long journey. We felt like we would prevail because we felt like the idea was such a good idea." – Tim Duncan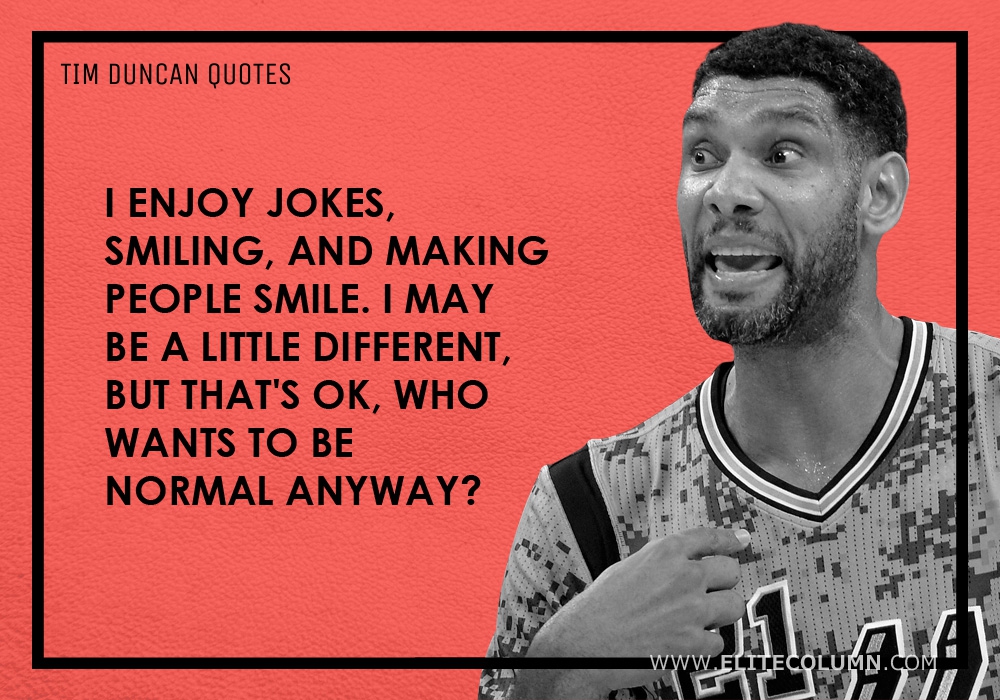 "I enjoy jokes, smiling, and making people smile. I may be a little different, but that's OK, who wants to be normal anyway?" – Tim Duncan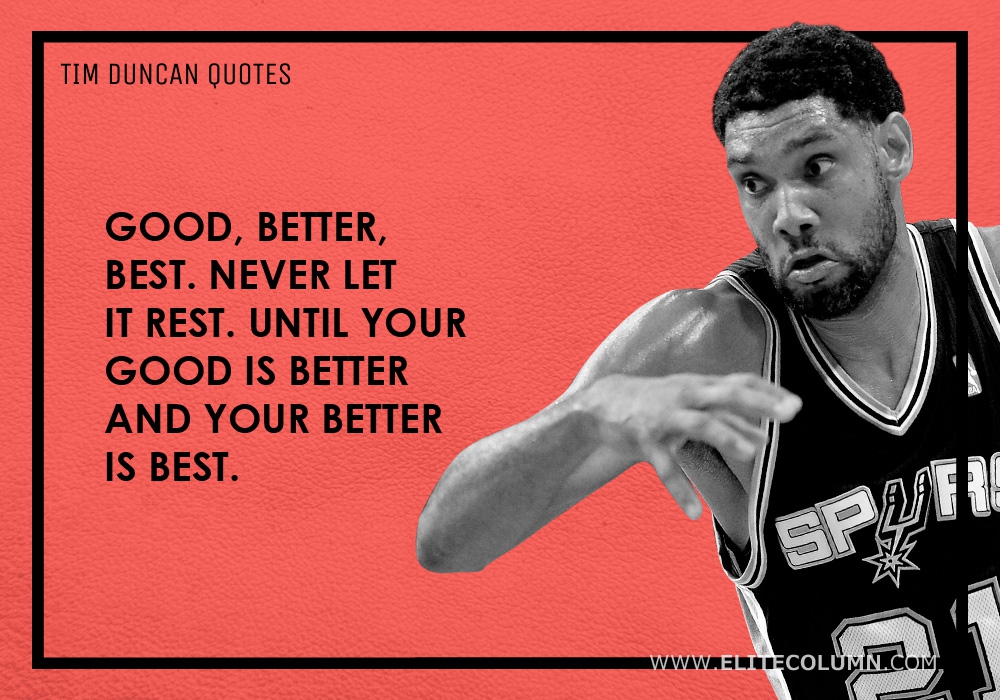 "Good, better, best. Never let it rest. Until your good is better and your better is best." – Tim Duncan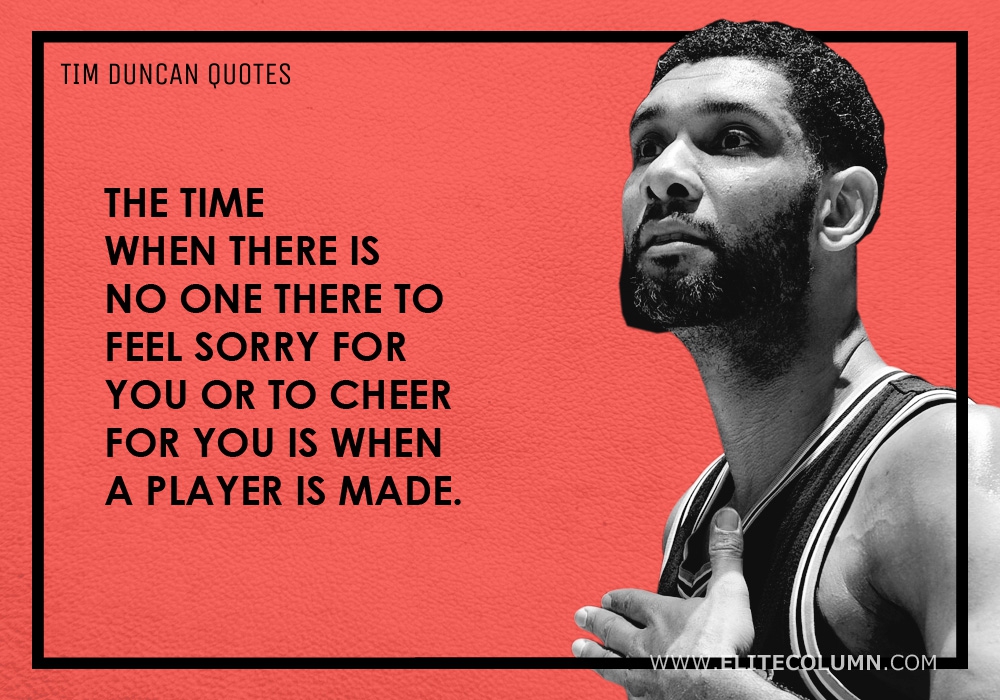 "The time when there is no one there to feel sorry for you or to cheer for you is when a player is made." – Tim Duncan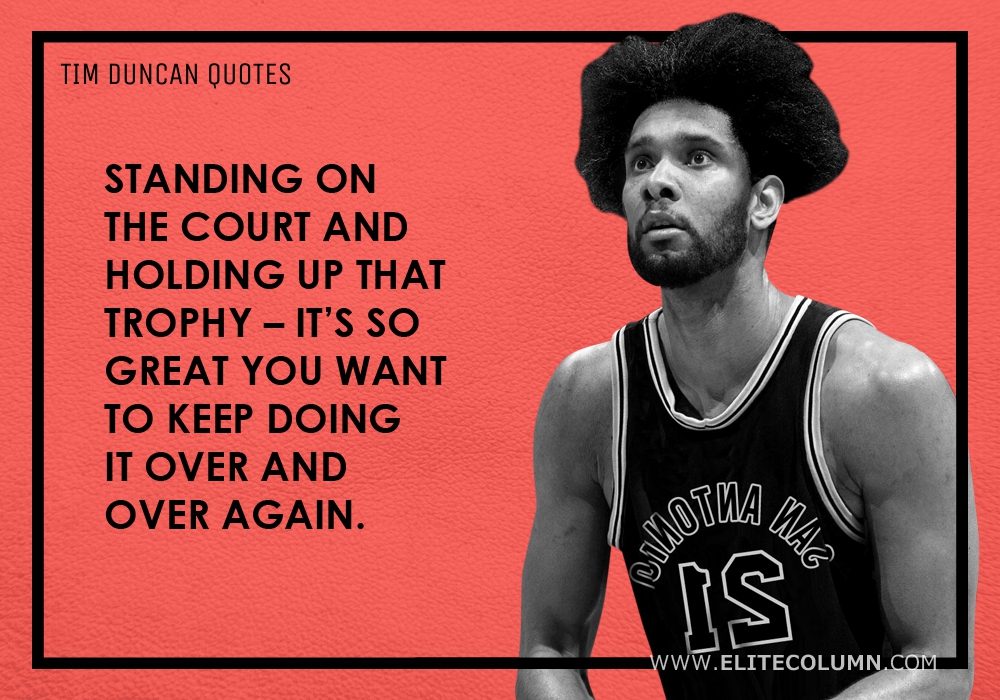 "Standing on the court and holding up that trophy – it's so great you want to keep doing it over and over again." – Tim Duncan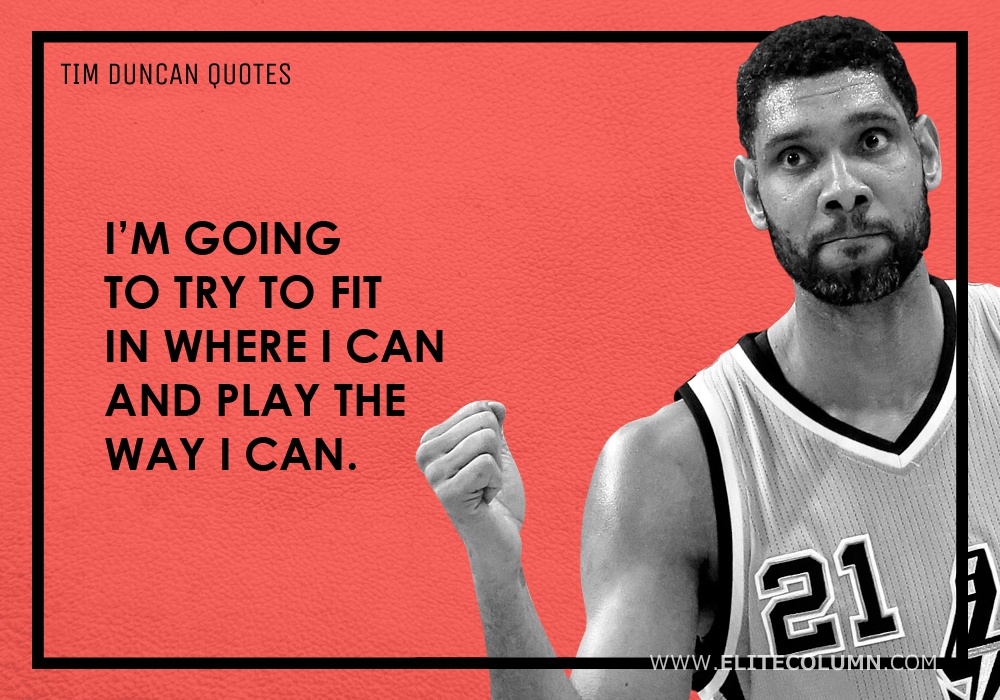 "I'm going to try to fit in where I can and play the way I can." – Tim Duncan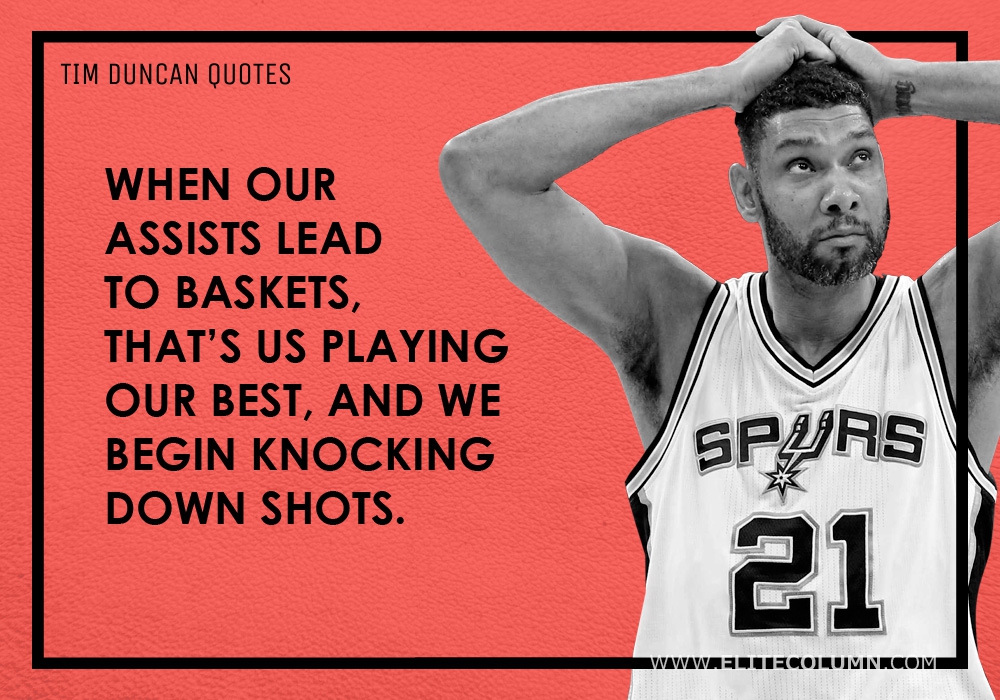 "When our assists lead to baskets, that's us playing our best, and we begin knocking down shots." – Tim Duncan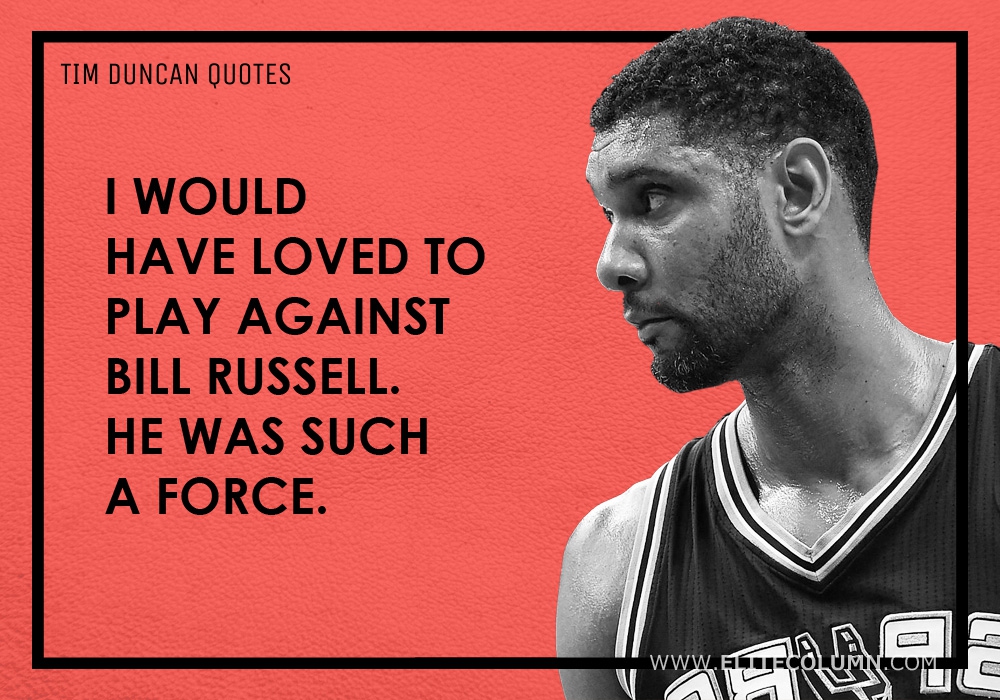 "I would have loved to play against Bill Russell. He was such a force." – Tim Duncan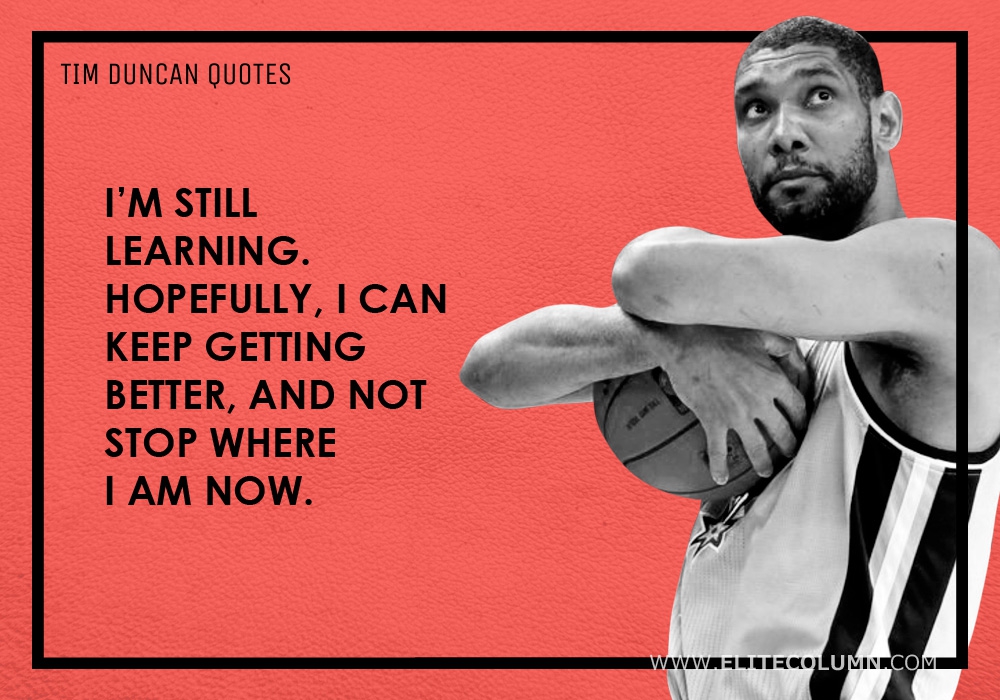 "I'm still learning. Hopefully, I can keep getting better, and not stop where I am now." – Tim Duncan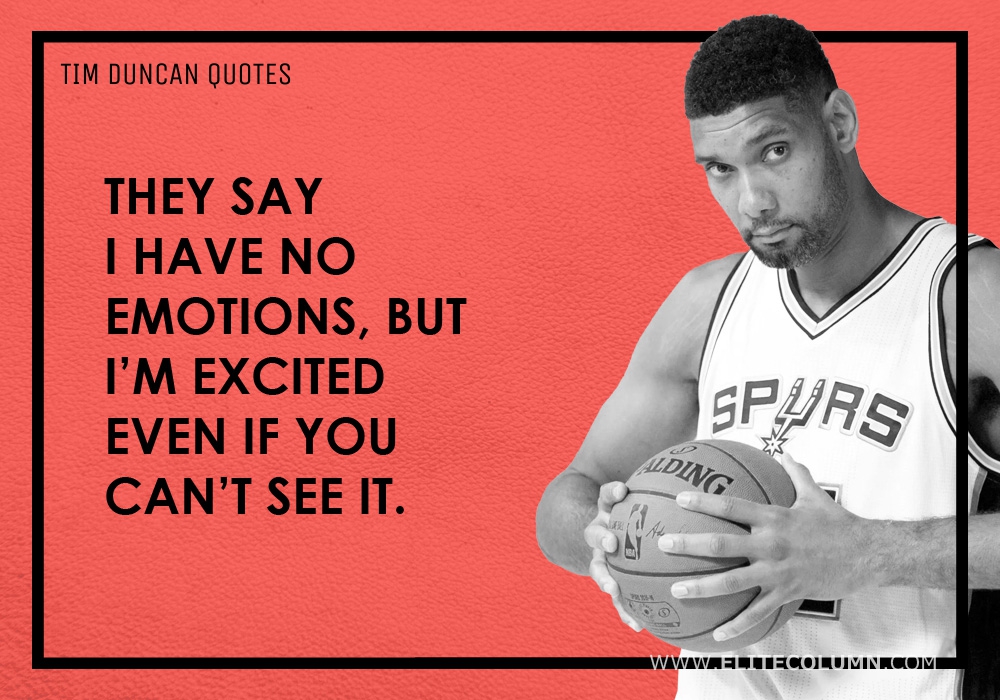 "They say I have no emotions, but I'm excited even if you can't see it." – Tim Duncan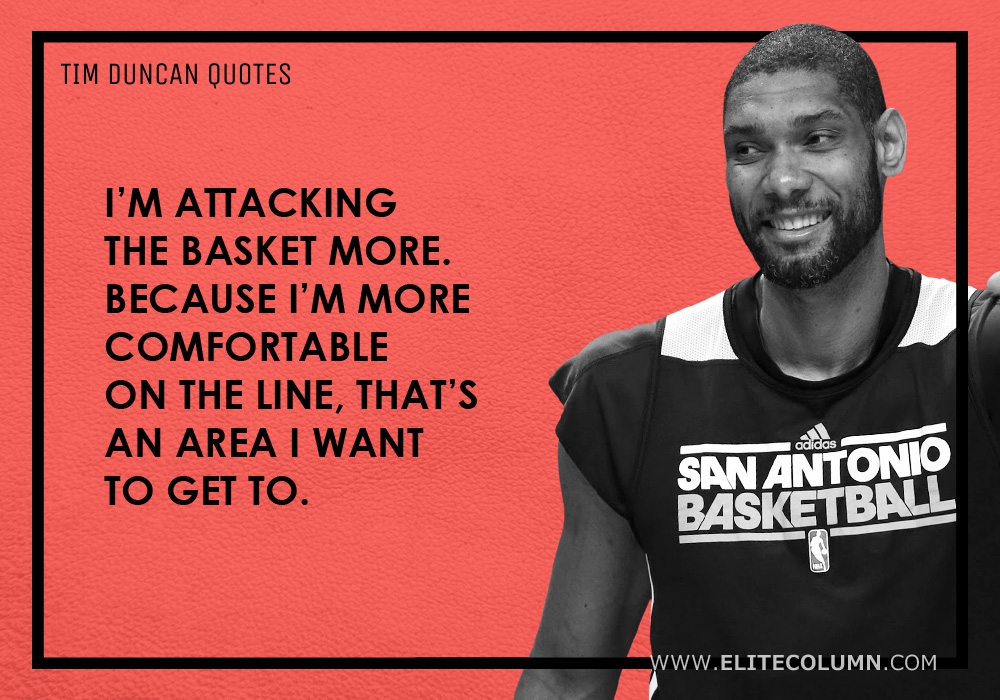 "I'm attacking the basket more. Because I'm more comfortable on the line, that's an area I want to get to." – Tim Duncan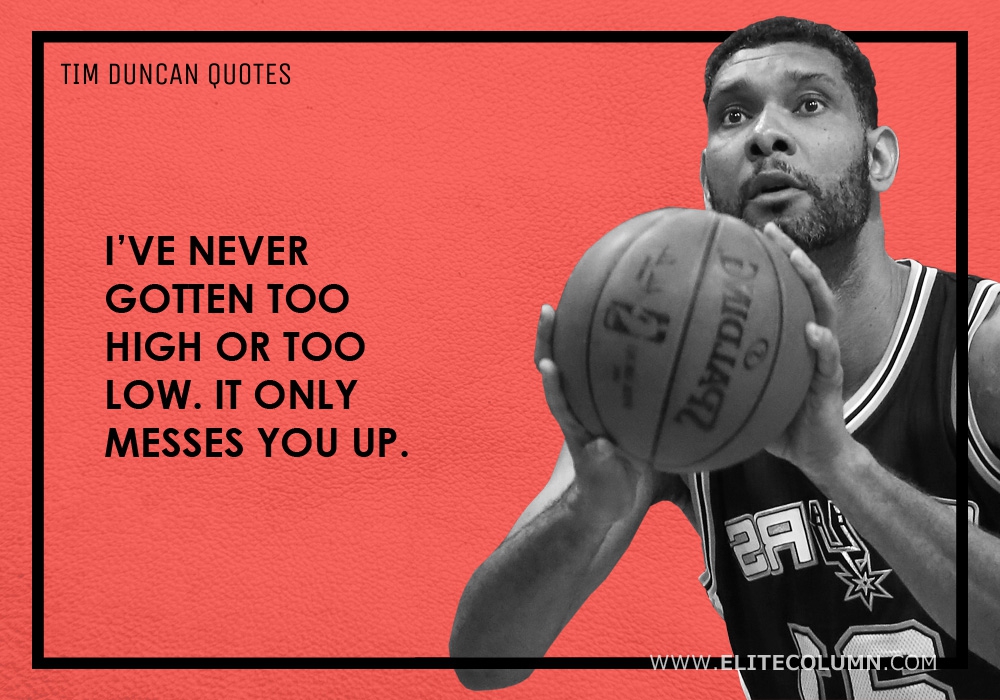 "I've never gotten too high or too low. It only messes you up." – Tim Duncan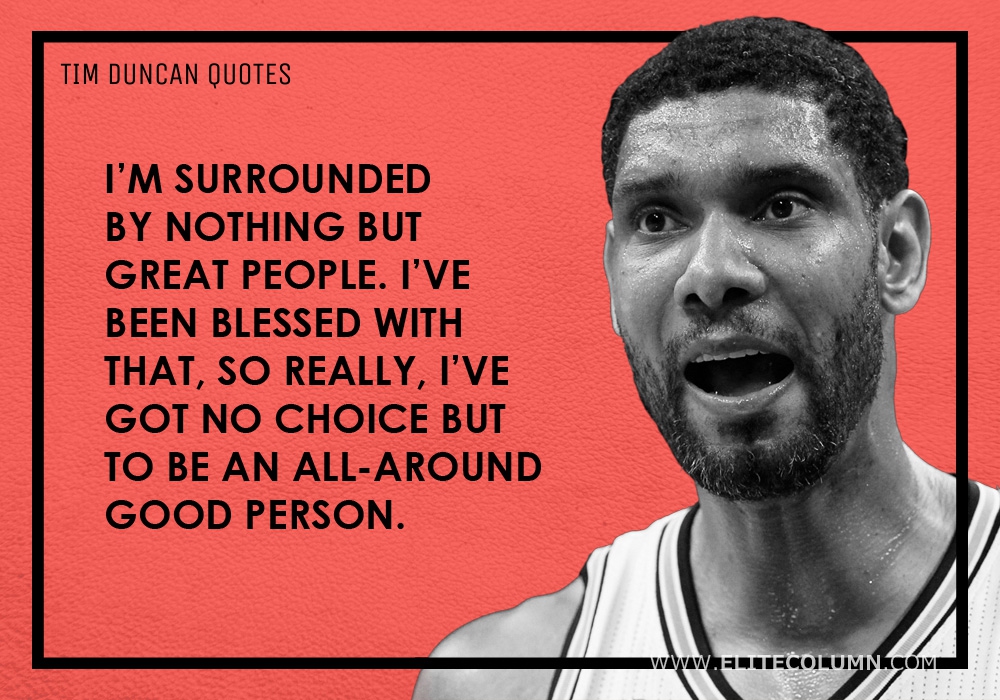 "I'm surrounded by nothing but great people. I've been blessed with that, so really, I've got no choice but to be an all-around good person." – Tim Duncan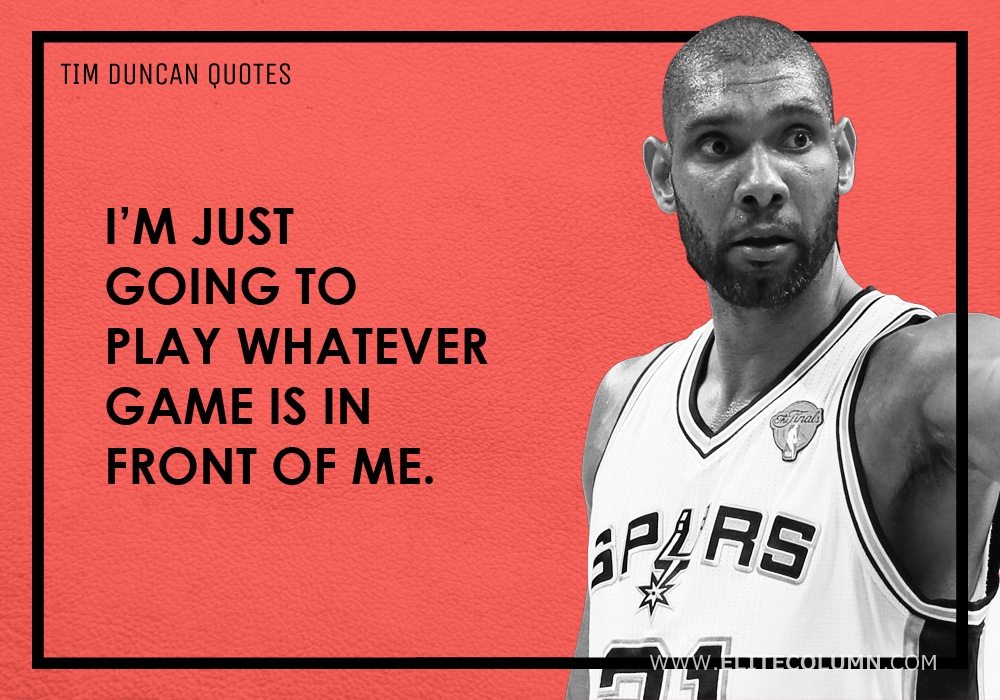 "I'm just going to play whatever game is in front of me." – Tim Duncan
Thanks for checking out the best Tim Duncan quotes. Feel free to share the quotes with your friends. Leave a comment below and which are your favorite Tim Duncan quotes ?
See also:
Shaquille O'Neal Quotes | Michael Jordan Quotes | Magic Johnson Quotes | LeBron James Quotes | Stephen Curry Quotes
You can find us at – Facebook | Instagram | LinkedIn | Pinterest | Twitter