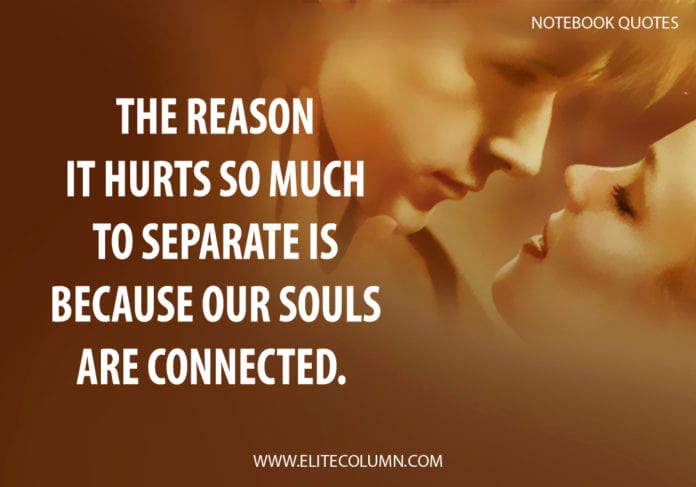 Nicholas Spark's bestseller, 'The Notebook' won millions of hearts when the film adaptation was released in 2004. It was inspired by Spark's wife's grandparents who had wonderfully spent 60 years together. It's a beautifully portrayed love story about the enduring power of love, a story of emotions and passions which would stay with us forever. EliteColumn team has carefully picked some of the best dialogues from the Notebook movie to revive the emotions in you and shower at your loved ones. The Notebook quotes will make you fall in love once again.
16 Famous Notebook Quotes
1. "No matter what happens to us, everyday spent with you is the best day of my life."
2. "Even now, when I'm sitting here, I think about her. There could never have been another."
3. "Every girl is beautiful. Sometimes it just takes the right guy to see it."
4. "Silence is pure and holy. It draws people together because only those who are comfortable with each other can sit without speaking."
5. "She made me who I am and holding her in my arms was more natural to me than my own heartbeat."
6. "The best love is the kind that awakens the soul and makes us reach for more, that plants a fire in our hearts and brings peace to our minds."
7. "A person can get used to anything if given enough time."
8. "Sometimes we need to be apart to understand just how much we truly love each other ."
9. "It might seem as the hardest thing to do, but you have to forget the guy who forgot about you."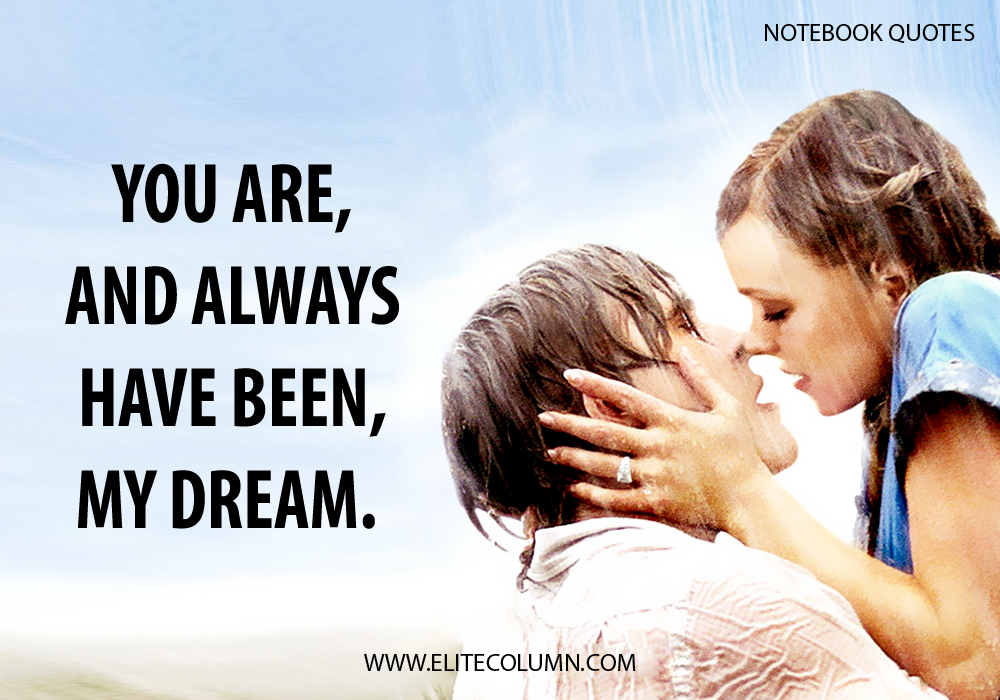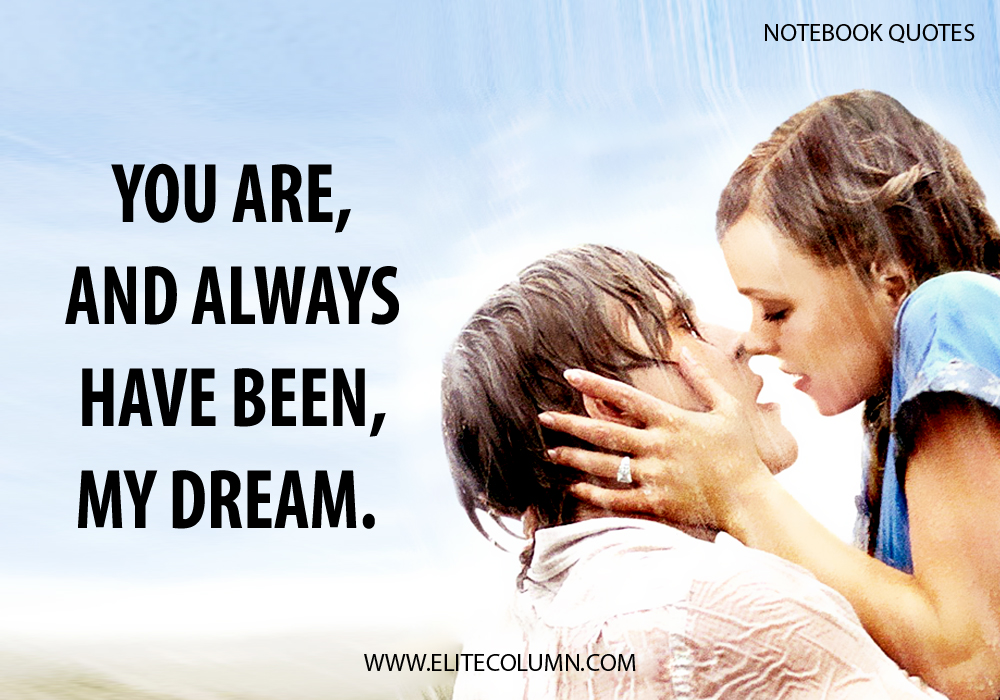 10. "You are, and always have been, my 
dream."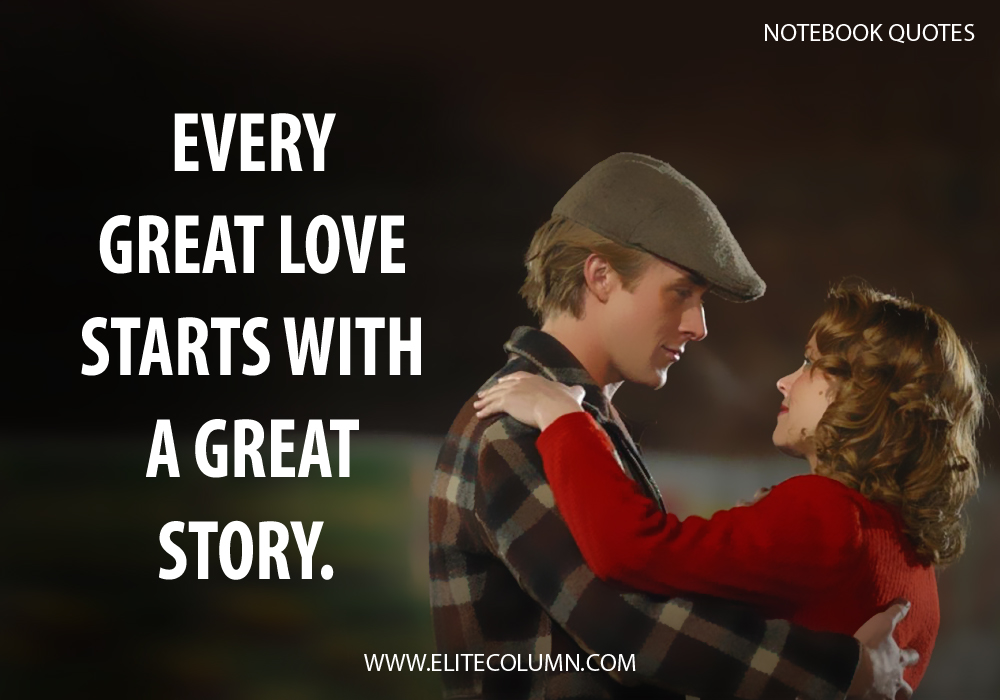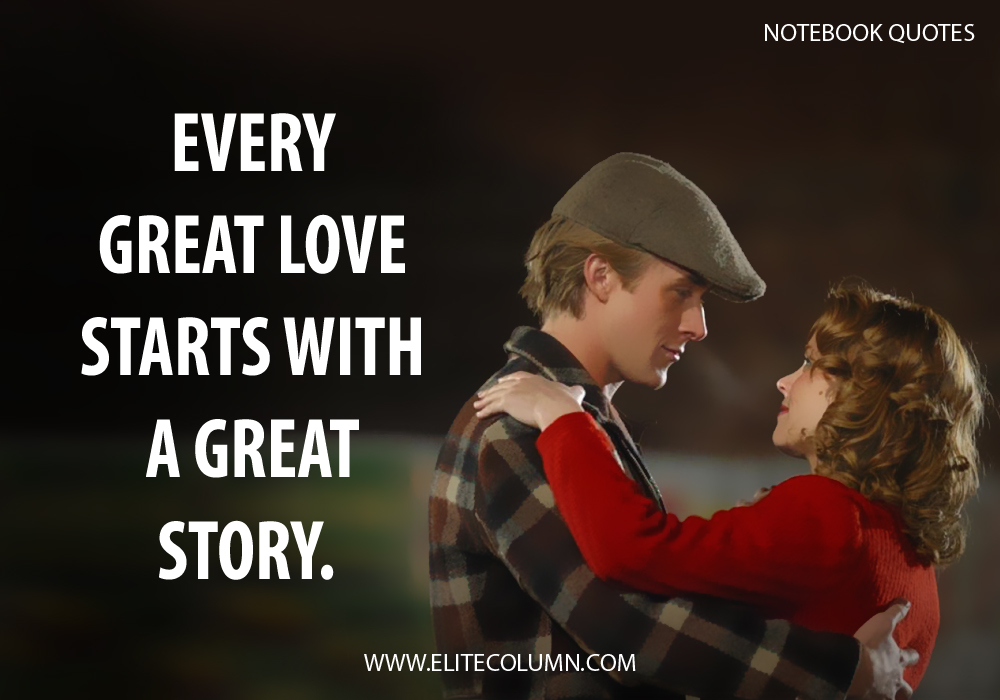 11. "Every great love starts with a great 
story."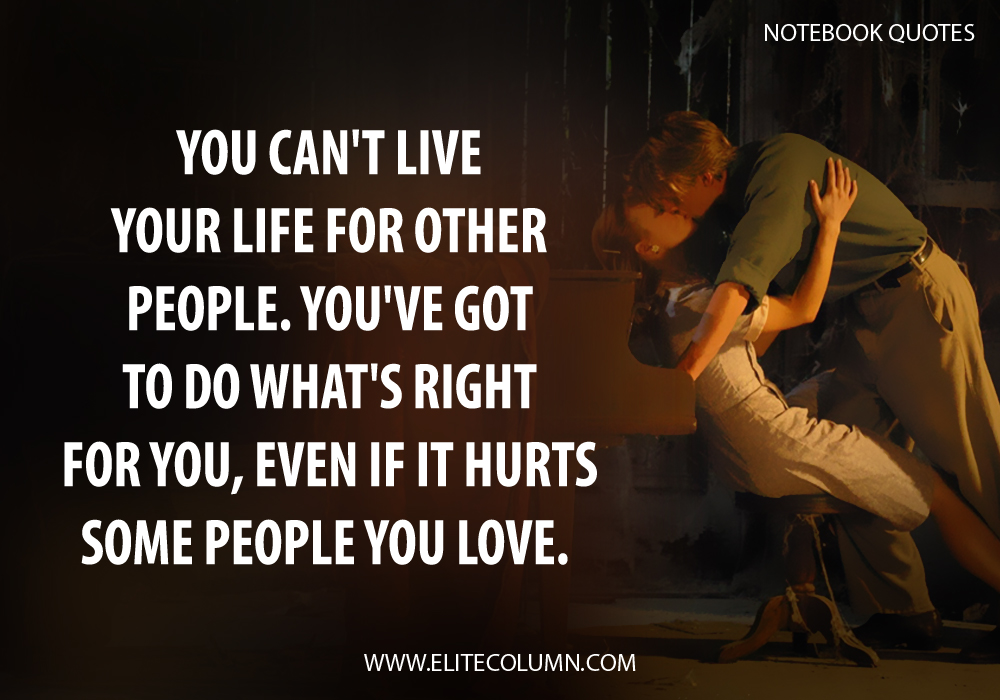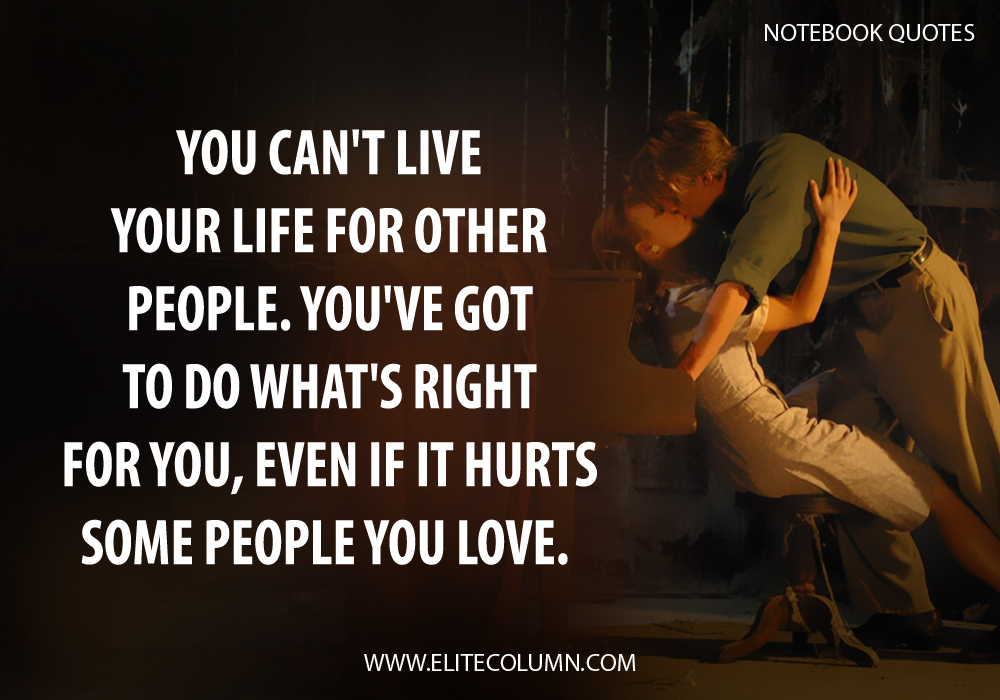 12. "You can't live your life for other people. You've got to do what's right for you, even if it hurts some people you love."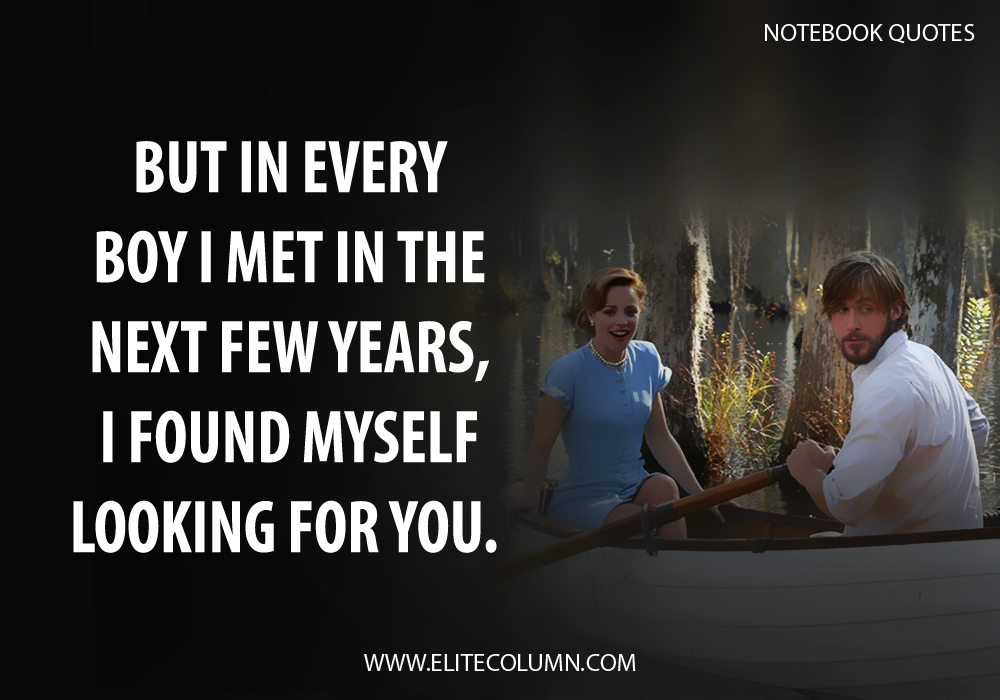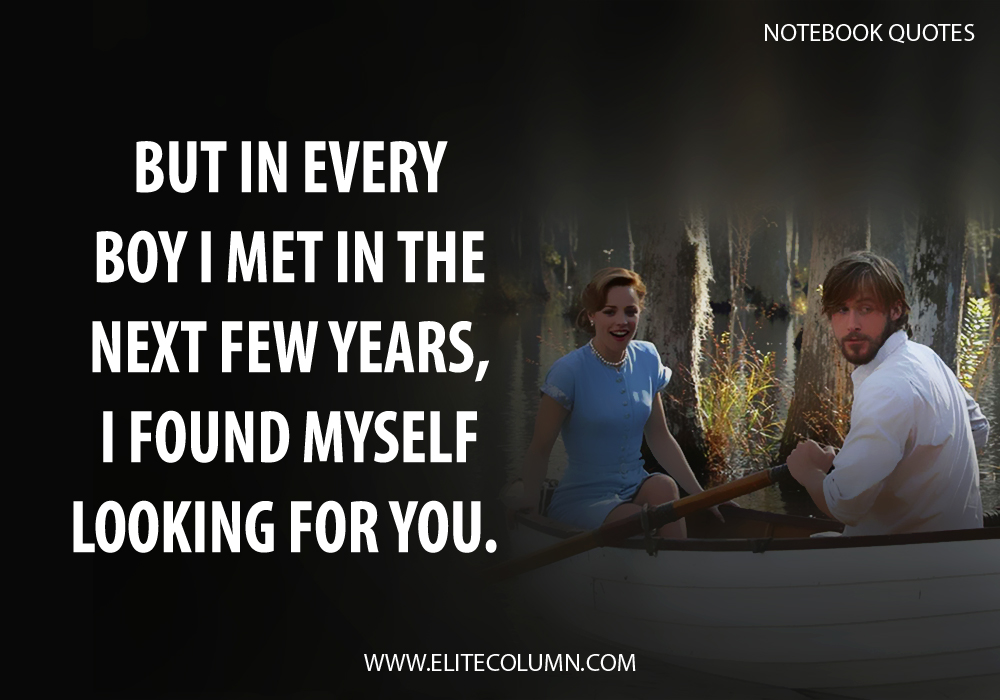 13. "But in every boy I met in the next few years, I found myself looking for 
you."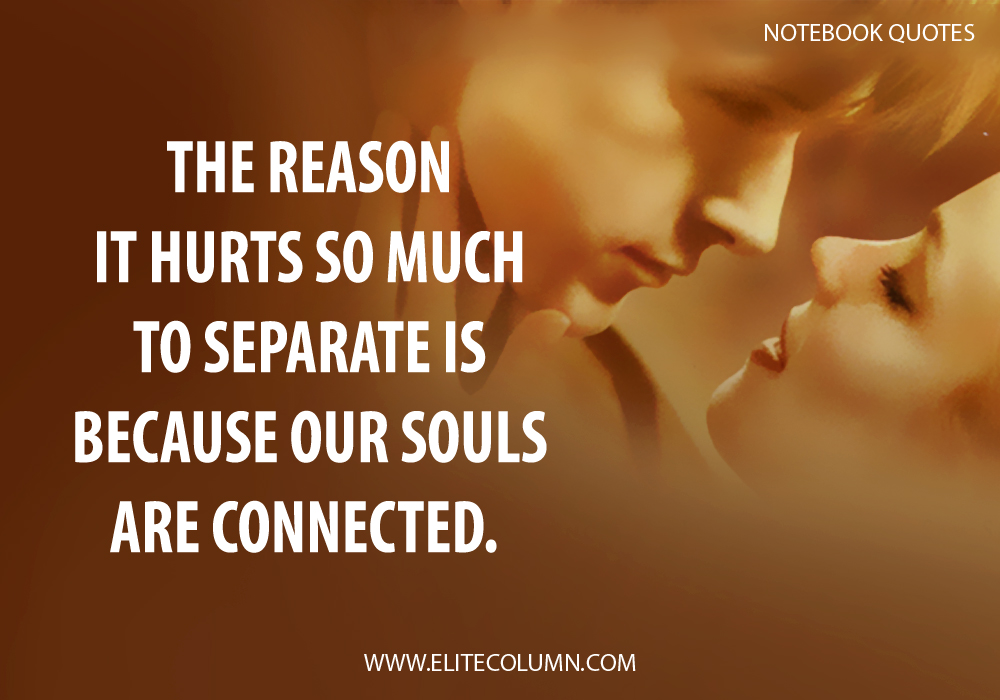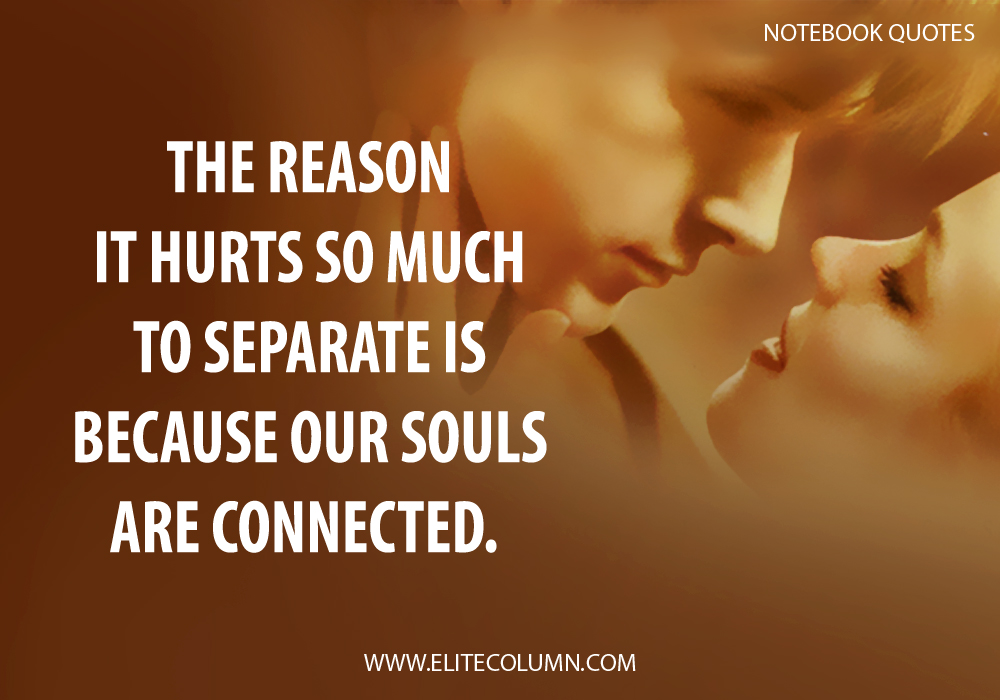 14. "The reason it hurts so much to separate is because our souls are 
connected."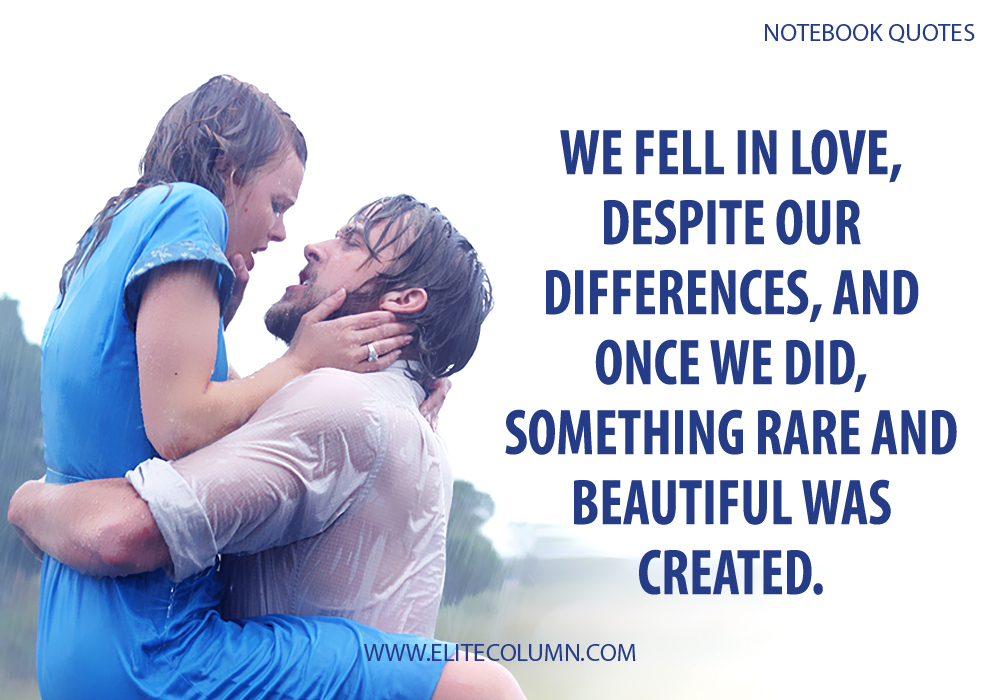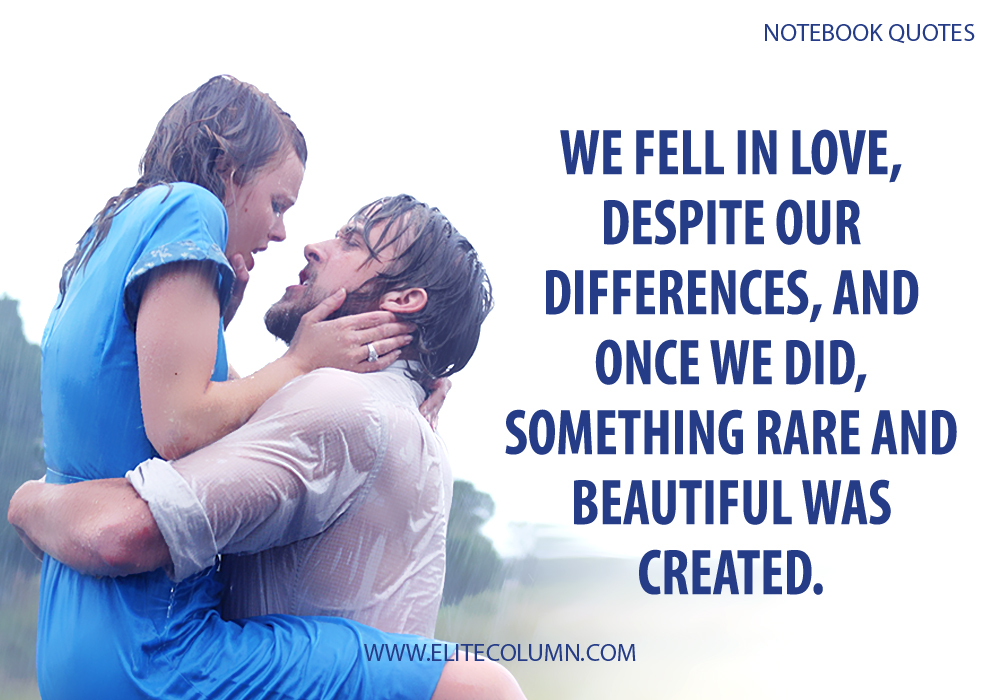 15. "We fell in love, despite our differences, and once we did, something rare and beautiful 
was 
created."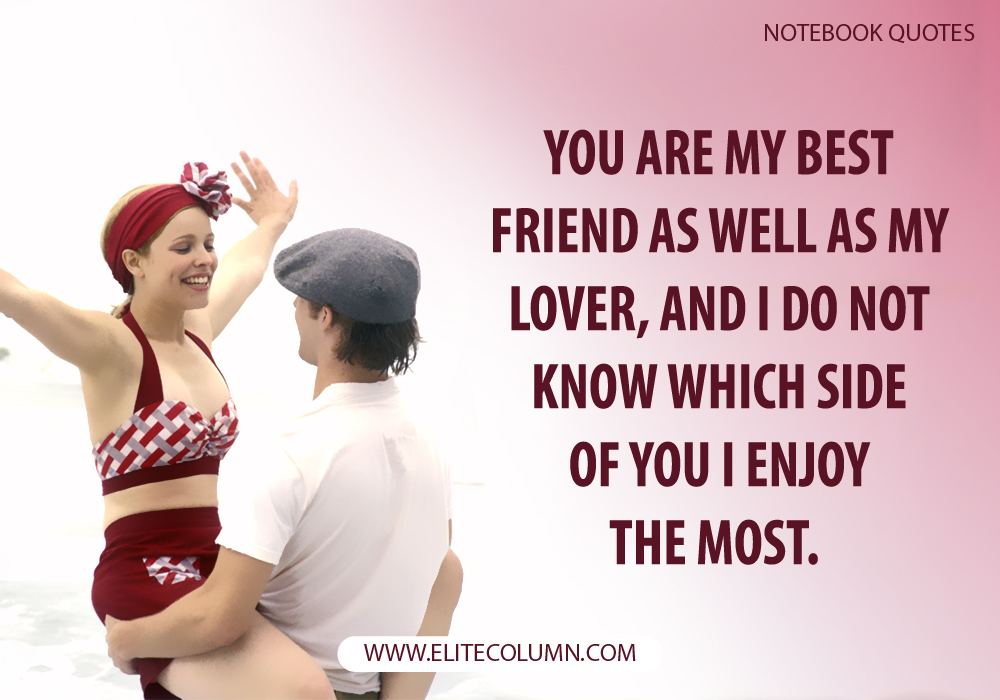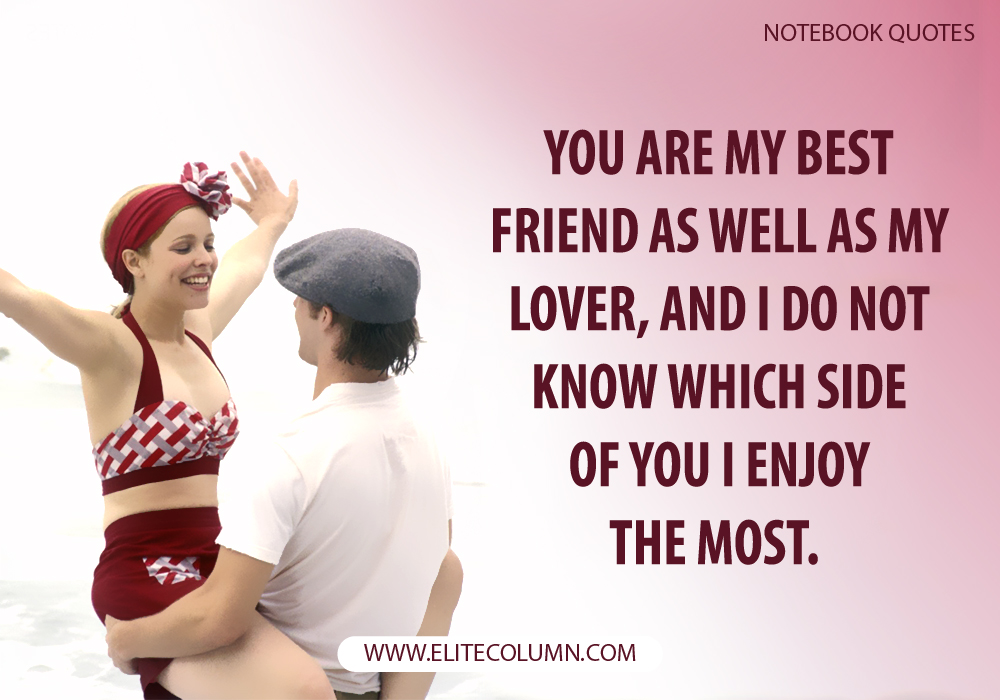 16. "You are my best friend as well as my lover, and I do not know which side of you I enjoy the 
most."
Thanks for checking out the best Notebook quotes. Feel free to share the quotes with your friends. Leave a comment below and which are your favorite Notebook quotes ?
See also:
Pursuit of Happyness Quotes | A beautiful Mind Quotes | Black Panther Quotes | The Wolf of Wall Street Quotes | Godfather Quotes | Forrest Gump Quotes | Eat Pray Love Quotes
You can find us at – Facebook | Instagram | LinkedIn | Pinterest | Twitter