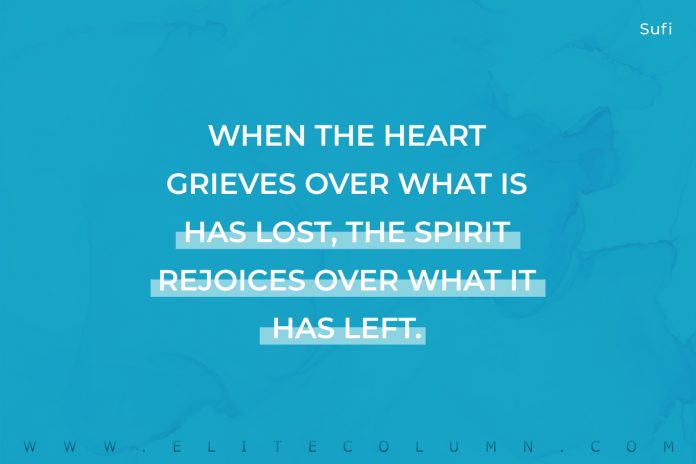 Check out 70 Sympathy Quotes today.
70 Best Sympathy Quotes
1. "So say it loud and let it ring. We are all part of everything. The future, present, and the past. Fly on proud bird. You're free at last." – Charlie Daniels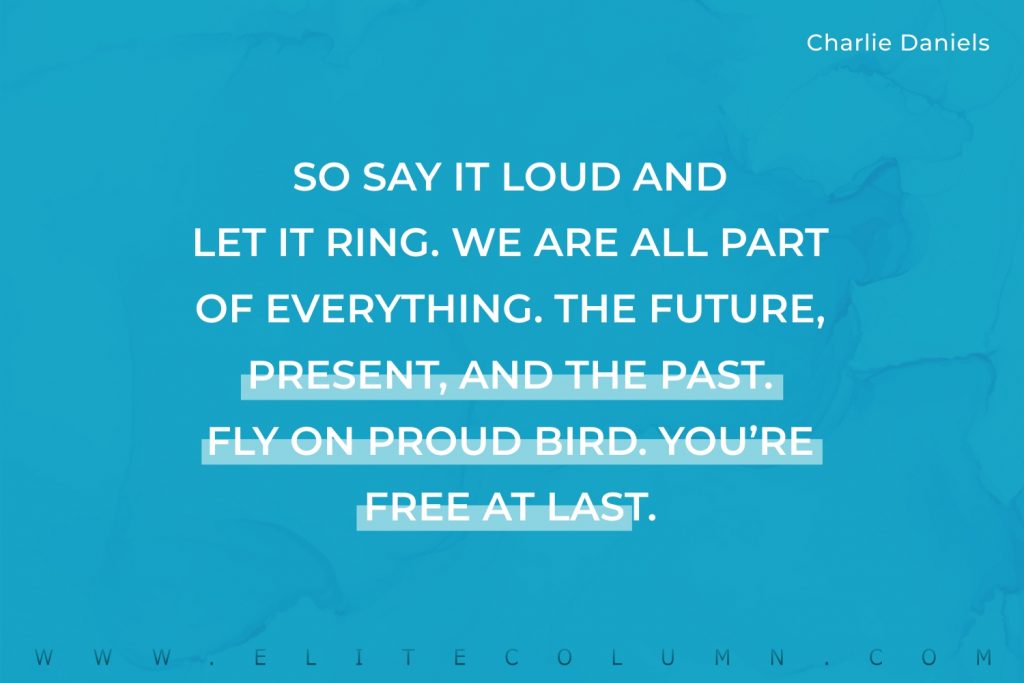 2. "Perhaps they are not stars in the sky, but rather openings where our loved ones shine down to let us know they are happy." – Eskimo Legend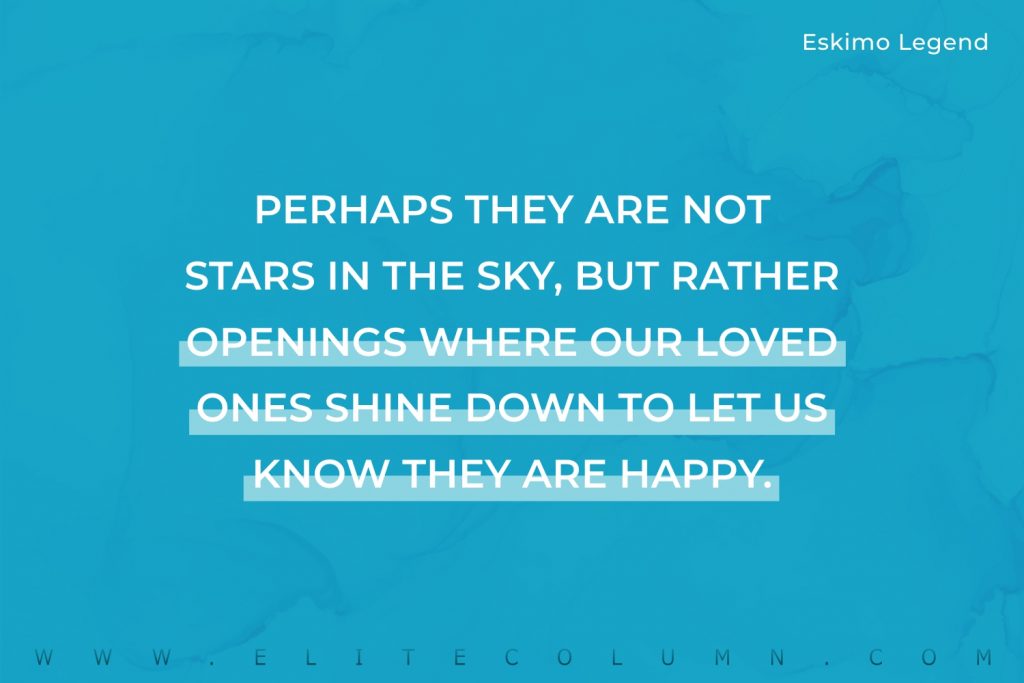 3. "Wishing you strength for today and hope for tomorrow." – Renee Oneill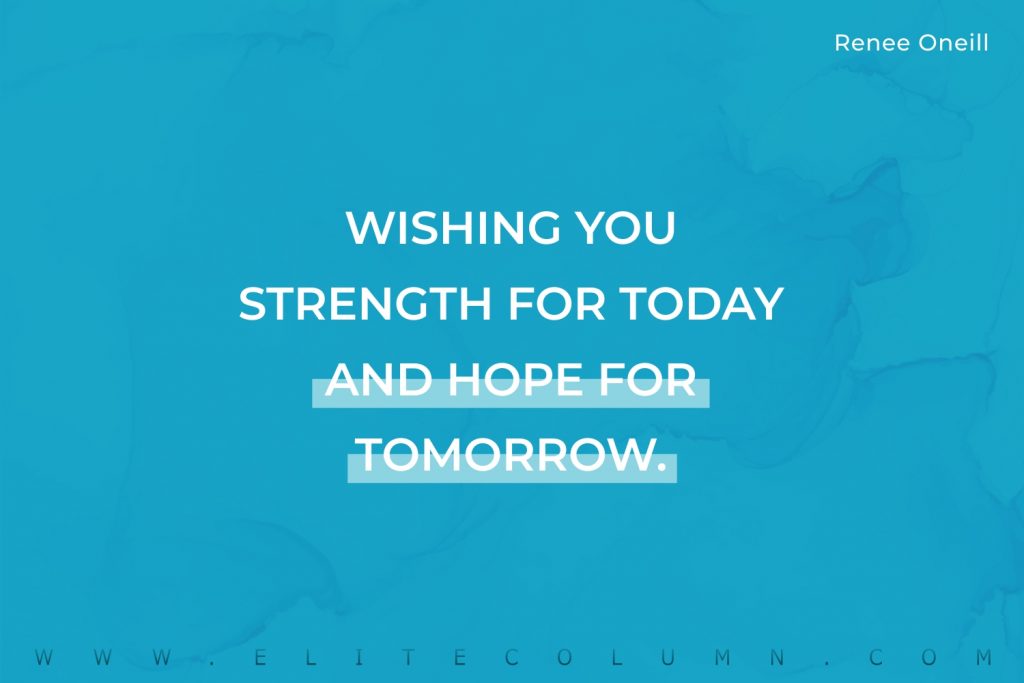 4. "When the heart grieves over what is has lost, the spirit rejoices over what it has left." – Sufi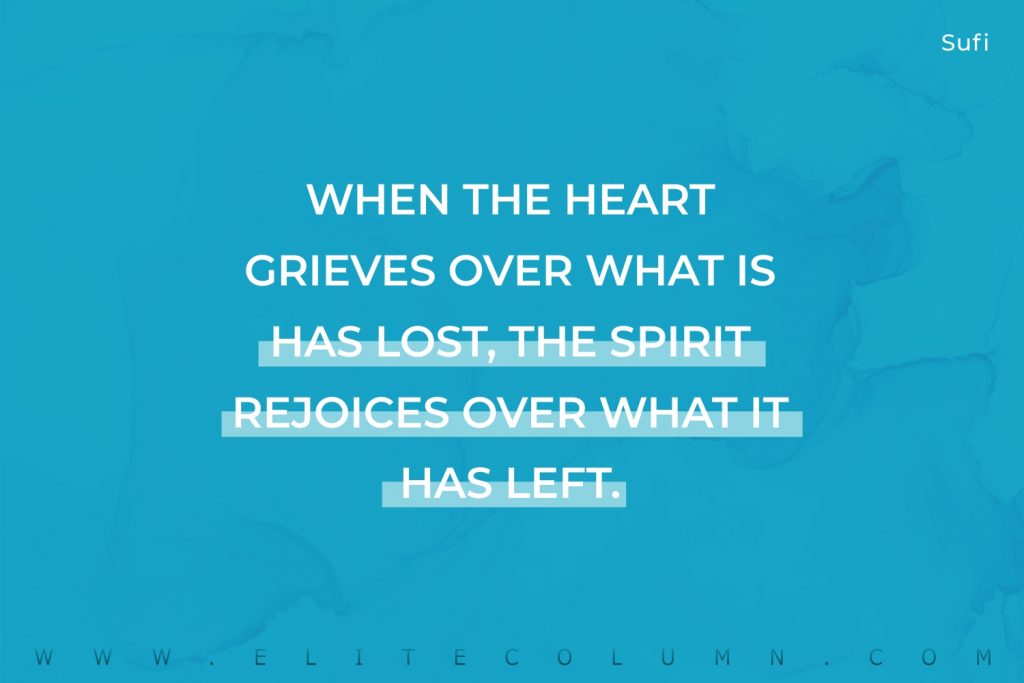 5. "Your life was a blessing, your memory a treasure. You are loved beyond words and missed beyond measure." – Renee Wood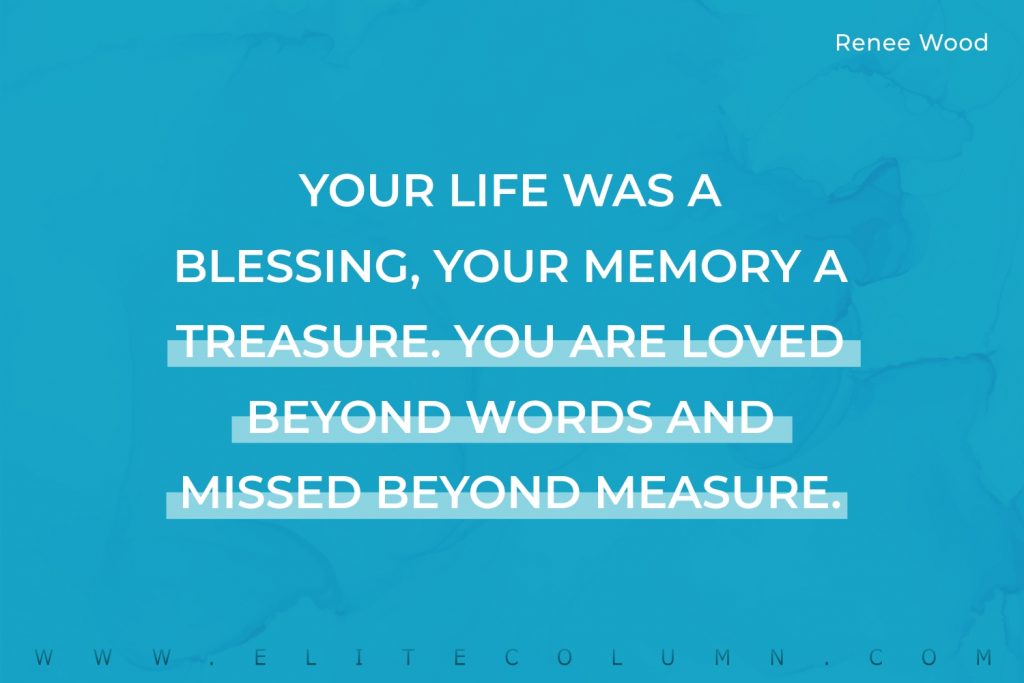 6. "What is lovely never dies, but passes into another loveliness, star-dust or sea-foam, flower or winged air." – Thomas Bailey Aldrich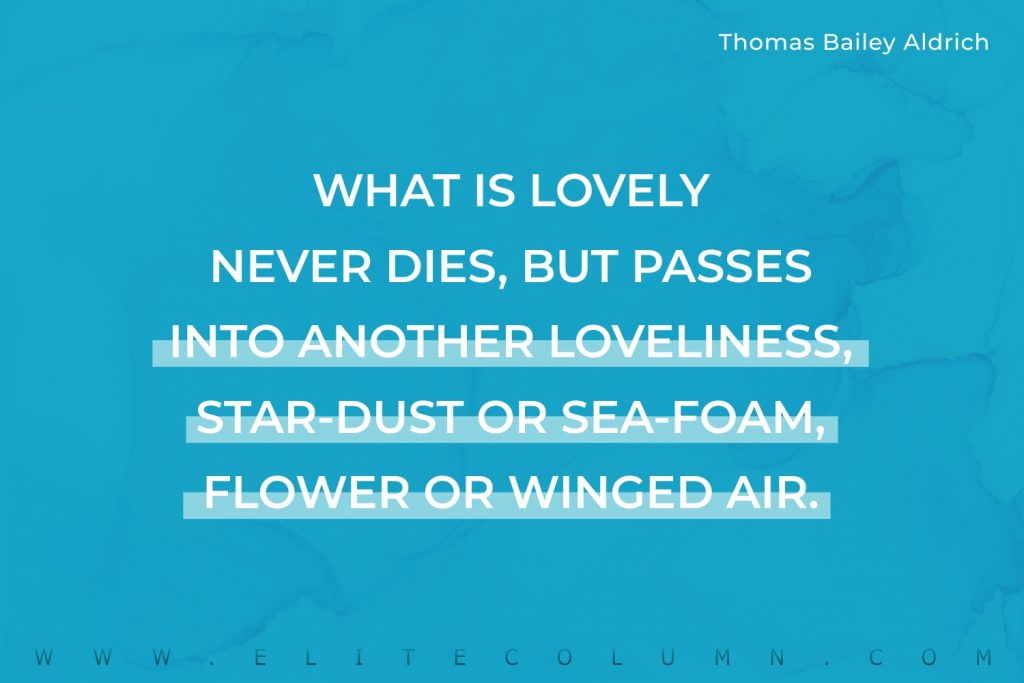 7. "The darker the night, the brighter the stars; the deeper the grief, the closer is God!" – Fyodor Dostoevsky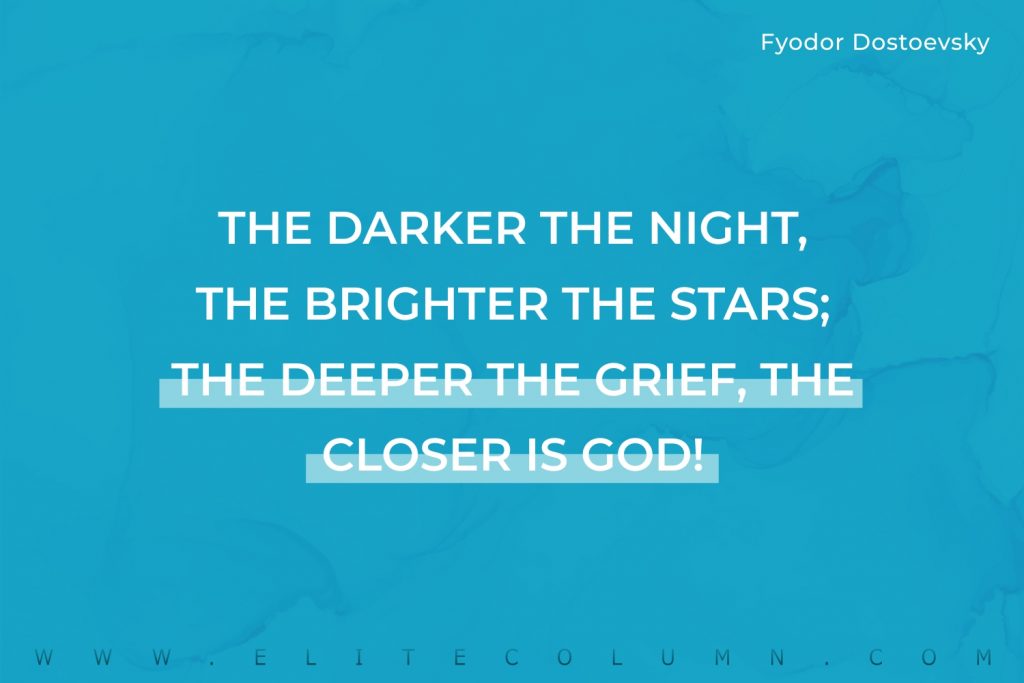 8. "If it were possible to heal sorrow by weeping and to raise the dead with tears, gold were less prized than grief." – Sophocles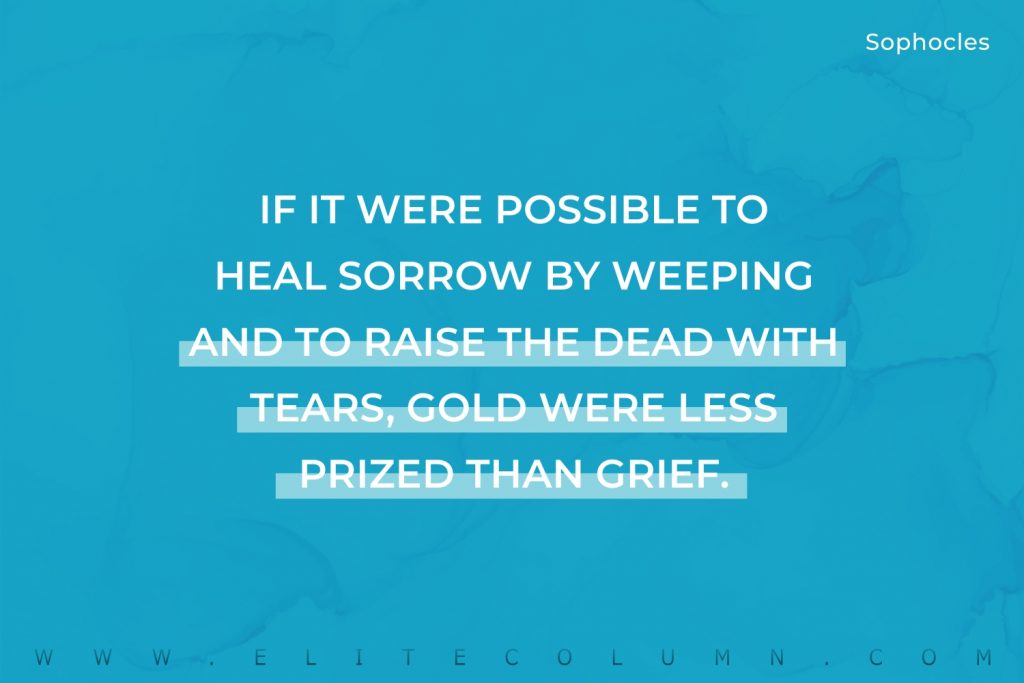 9. "If the people we love are stolen from us, the way to have them live on is to never stop loving them." – James O'Barr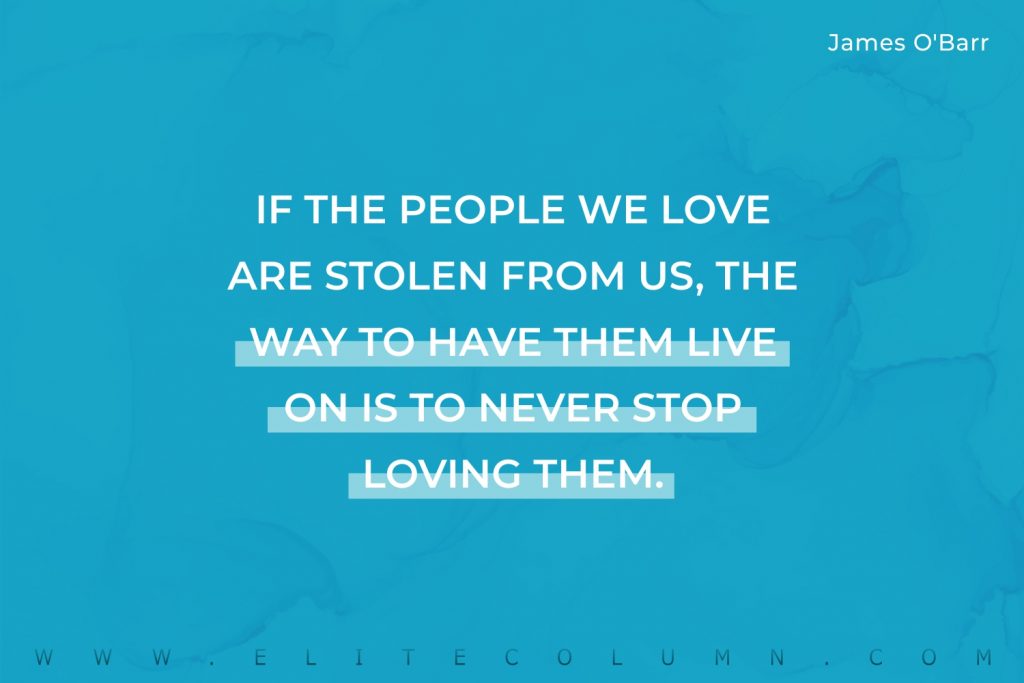 10. "Only people who are capable of loving strongly can also suffer great sorrow, but this same necessity of loving serves to counteract their grief and heals." – Leo Tolstoy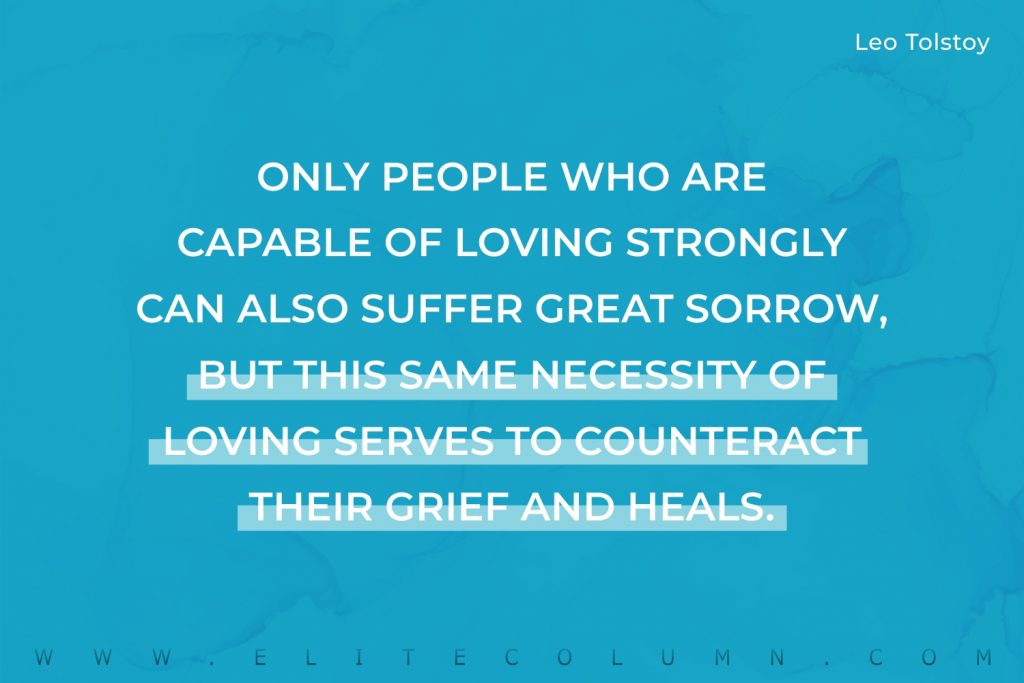 11. "Pain shared, my brother, is pain not doubled, but halved. No man is an island." – Neil Gaiman
12. "Some losses don't hurt just for a while, they hurt for a lifetime." – Narin Grewal
13. "Only a moment you stayed, but what an imprint your footprints have left on our hearts." – Dorothy Ferguson
14. "If something comes to life in others because of you, then you have made an approach to immortality." – Norman Cousins
15. "They say that a part of you dies when a special loved one passes away… I disagree… I say a part of you lives with your loved one on the other side." – Daniel Yanez
16. "The world is very quiet without you around." – Lemony Snicket
17. "Your absence has gone through me like thread through a needle. Everything I do is stitched with its color." – W.S. Merwin
18. "When I am lonely, I think of you and all that you brought to my life. Your memory rests gently on my soul." – Cindy Adkins
19. A great soul serves everyone all the time A great soul never dies. It bring us together again and again." – Maya Angelou
20. "What the caterpillar calls the end of the world, the master calls a butterfly." – Richard Bach
21. "We must embrace our pain and burn it as a fuel for our journey." – Kenji Miyazawa
22. "For death is no more than a turning of us over from time to eternity." – William Penn
23. "How lucky I am to have something that makes saying goodbye so hard." – A.A. Milne
24. "Those we love and lose are always connected by heartstrings into infinity." – Terri Guillemets
25. "Like a bird singing in the rain, let grateful memories survive in time of sorrow." – Robert Louis Stevenson
26. "It is not length of life, but depth of life." – Ralph Waldo Emerson
27. "There is no way that i could being to explain to someone what it feels like being without you. I would say it's like the earth without the sky." – Cindy Adkins
28. "And we wept that one so lovely should have a life so brief." – William Cullen Bryant
29. "To desire and expect nothing for oneself and to have profound sympathy for others is genuine holiness." – Ivan Turgenev
30. "We are all the pieces of what we remember. We hold in ourselves the hopes and fears of those who love us. As long as there is love and memory, there is no true loss." – Cassandra Clare
31. "Every time a tear forms in your beautiful eyes, look up to the heavens and there you will see me, smiling down from God's glorious skies." – Injete Chesoni
32. "To live in hearts we leave behind is not to die." – Thomas Campbell
33. "As a well-spent day brings happy sleep, so a life well spent brings happy death." – Leonardo Da Vinci
34. "The pain I feel now is the happiness I had before. That's the deal." – C.S. Lewis
35. "May angels lead you in." – Jimmy Eat World
36. "The more sympathy you give, the less you need." – Malcolm Forbes
37. "Sorrow is so easy to express and yet so hard to tell." – Joni Mitchell
38. "Unable are the loved to die, for love is immortality." – Emily Dickinson
39. "Pain is certain, suffering is optional." – Buddha
40. "There are no goodbyes for us. Wherever you are, you will always be in my heart." – Mahatma Gandhi
41. "Grant but memory to us and we lose nothing by death." – Whittier
42. "'Tis better to have loved and lost than never to have loved at all." – Alfred Lord Tennyson
43. "The pain of grief is just as much part of life as the joy of love it is perhaps the price we pay for love, the cost of commitment." – Dr. Colin Murray Parkes
44. "Death is a challenge. It tells us not to waste time. It tells us to tell each other right now that we love each other." – Leo Buscaglia
45. "Grief and love are conjoined you don't get one without the other." – Jandy Nelson
46. "Sympathy does not think. It acts. It acts to remove the ceaseless sufferings of the world." – Sri Chinmoy
47. "A thousand moments that I had just taken for granted, mostly because I had assumed that there would be a thousand more." – Morgan Matson
48. "Darkness may hide the trees and the flowers from the eyes but it cannot hide love from the soul." – Rumi
49. "The Remembrance of the good done those we have loved is the only consolation when we have lost them." – Demoustier
50. "You can't truly heal from a loss until you allow yourself to really feel the loss." – Mandy Hale
51. "Absence and death are the same. Only that in death there is no suffering." – Theodore Roosevelt
52. "There is a land of the living and a land of the dead and the bridge is love, the only survival, the only meaning." – Thornton Wilder
53. "I have sometimes been wildly, despairingly, acutely miserable, racked with sorrow, but through it all I still know quite certainly that just to be alive is a grand thing." – Agatha Christie
54. "There is no greater sorrow than to recall happiness in times of misery." – Dante Alighieri
55. "Truly, it is in the darkness that one finds the light, so when we are in sorrow, then this light is nearest of all to us." – Meister Eckhart
56. "Life is eternal, and love is immortal, and death is only a horizon; and a horizon is nothing save the limit of our sight." – Rossiter W. Raymond
57. "I hold you with hands you cannot feel. I whisper words you cannot hear. I will never leave your side. I never left you I'm still here." – John F. Connor
58. "If there was less sympathy in the world, there would be less trouble in the world." – Oscar Wilde
59. "There will never be a day when I won't think of you and wish you were here by my side." – Narin Grewal
60. "A mother's grief is as timeless as her love." – Joanne Cacciatore
61. "What we have once enjoyed we can never lose. All that we love deeply becomes a part of us." – Helen Keller
62. "There is no pain so great as the Memory of joy in present grief." – Aeschylus
63. "Although the world is full of suffering, it is also full of overcoming it." – Helen Keller
64. "To have been loved so deeply, even though the person who loved us is gone, will give us some protection forever." – J.K. Rowling
65. "There is no death. Only a change of worlds." – Chief Seattle
66. "Sometimes I don't want to talk about it. Not to anyone. No one. No one at all. I just want to think about it on my own, because it is mine, and no one else's." – Michael Rosen
67. "Mostly it is loss which teaches us about the worth of things." – Arthur Schopenhauer
68. "A great soul serves everyone all the time. A great soul never dies. It brings us together again and again." – Maya Angelou
69. "When you are sorrowful look again in your heart, and you shall see that in truth you are weeping for that which has been your delight." – Kahlil Gibran
70. "While we are mourning the loss of our friend, others are rejoicing to meet him behind the veil." – John Taylor
Thanks for checking out the best Sympathy Quotes. Feel free to share the quotes with your friends. Leave a comment below and which are your favourite Sympathy Quotes ?
See also:
Procrastination Quotes | Pregnancy Quotes | Mother Quotes | Equality Quotes | Cute Quotes |Feelings Quotes |Witty Quotes |Optimistic Quotes
You can find us at – Facebook | Instagram | LinkedIn | Pinterest | Twitter