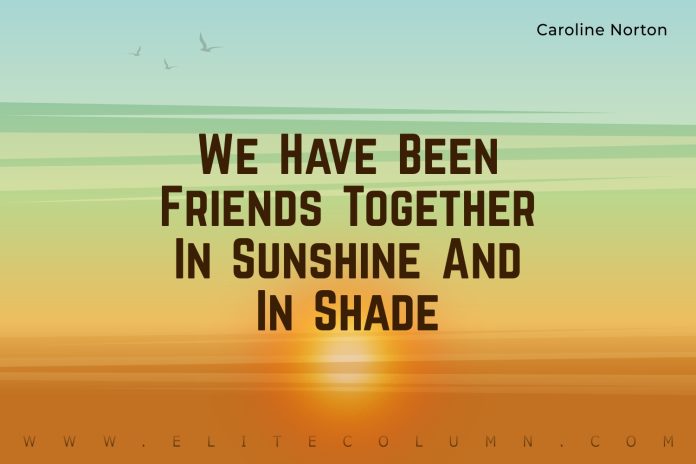 Check out 50 Sunshine Quotes today.
50 Best Sunshine Quotes
1. "Flowers always make people better, happier, and more helpful; they are sunshine, food and medicine to the mind." – Luther Burbank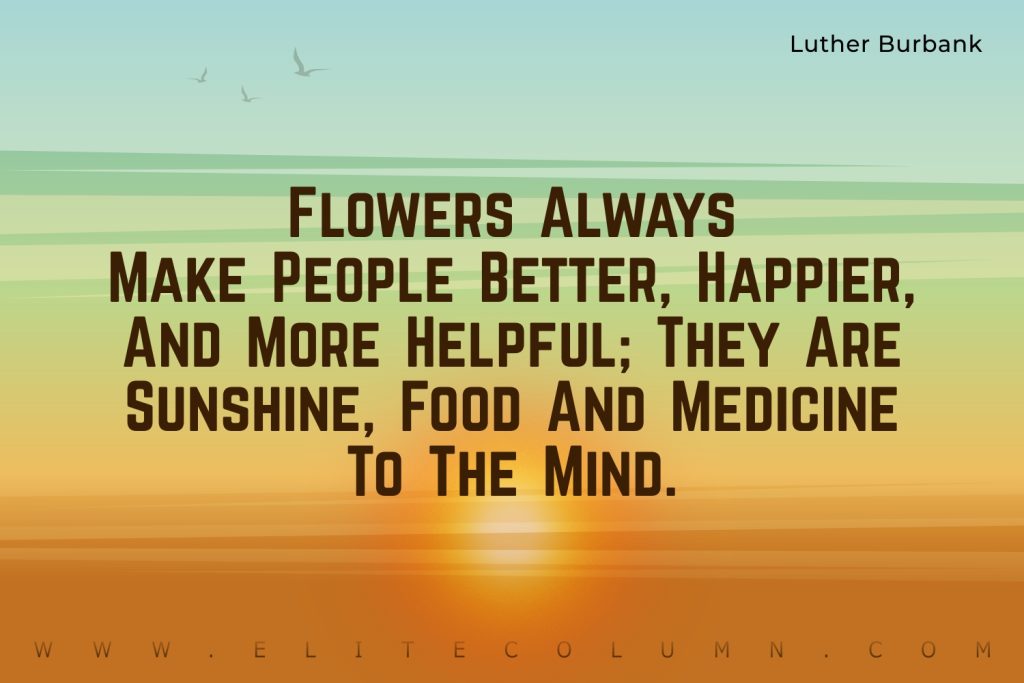 2. "A day without sunshine is like, you know, night." – Steve Martin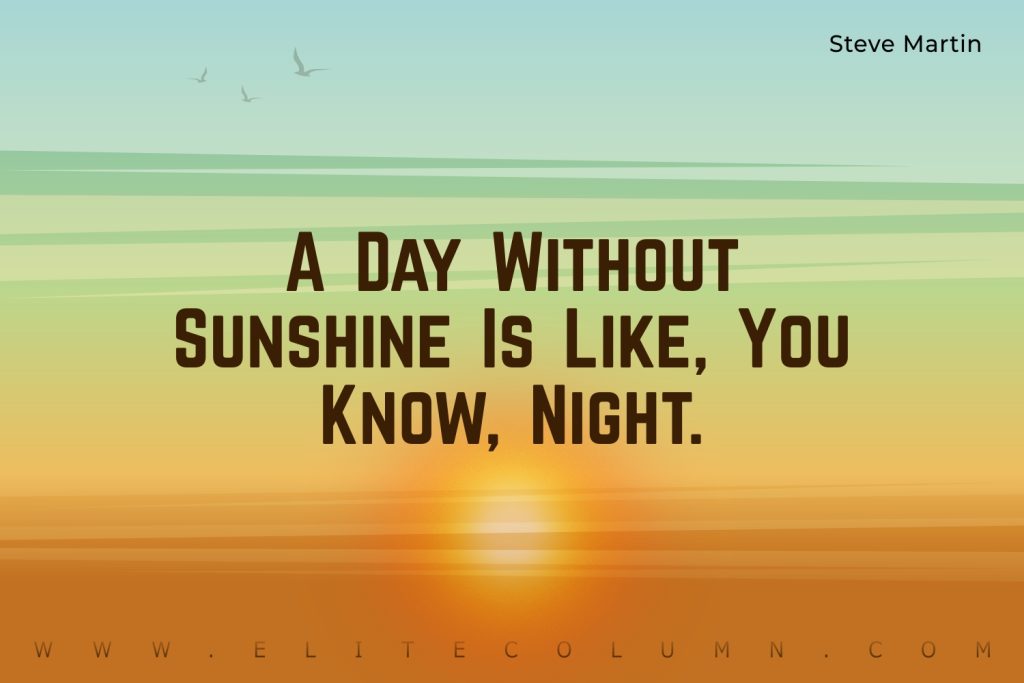 3. "Clouds come floating into my life, no longer to carry rain or usher storm, but to add color to my sunset sky." – Rabindranath Tagore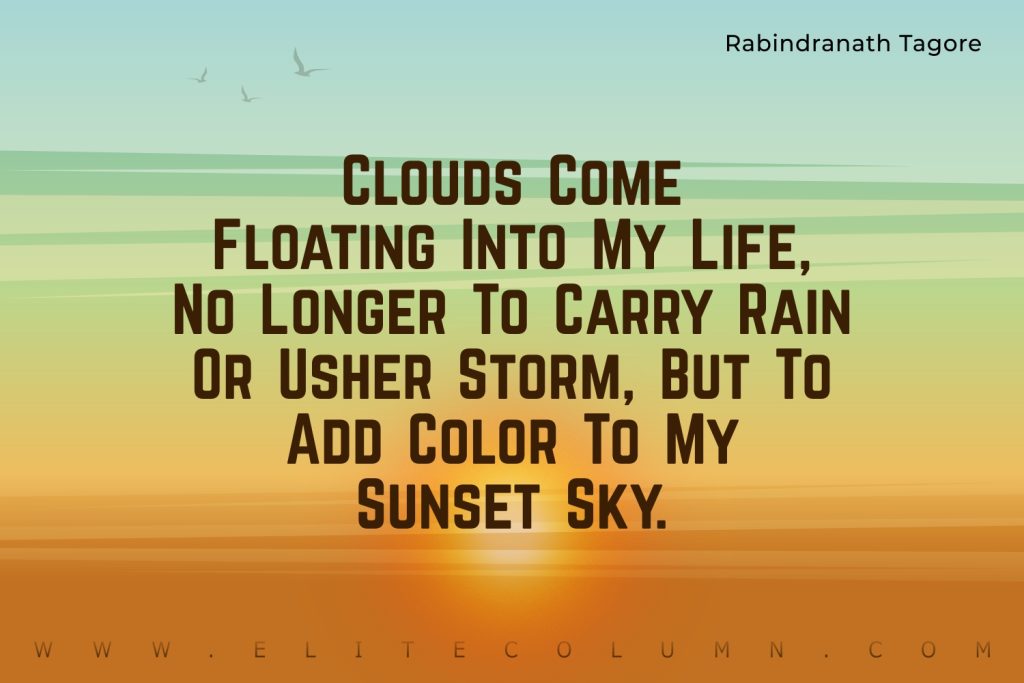 4. "We have been friends together in sunshine and in shade" – Caroline Norton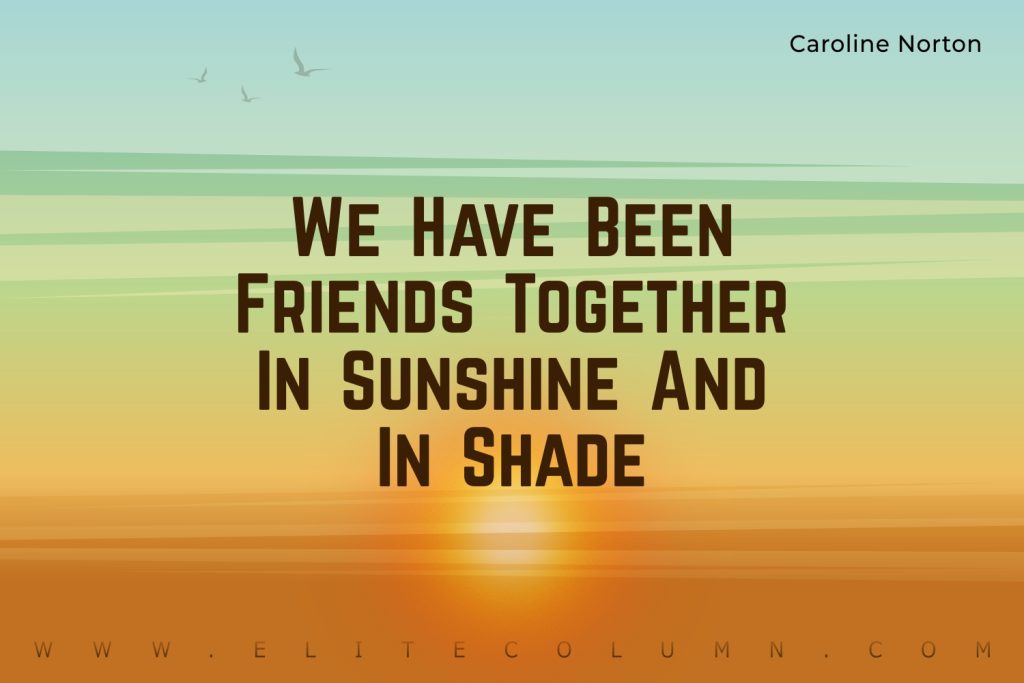 5. "Live in the sunshine, swim the sea, drink the wild air. " – Ralph Waldo Emerson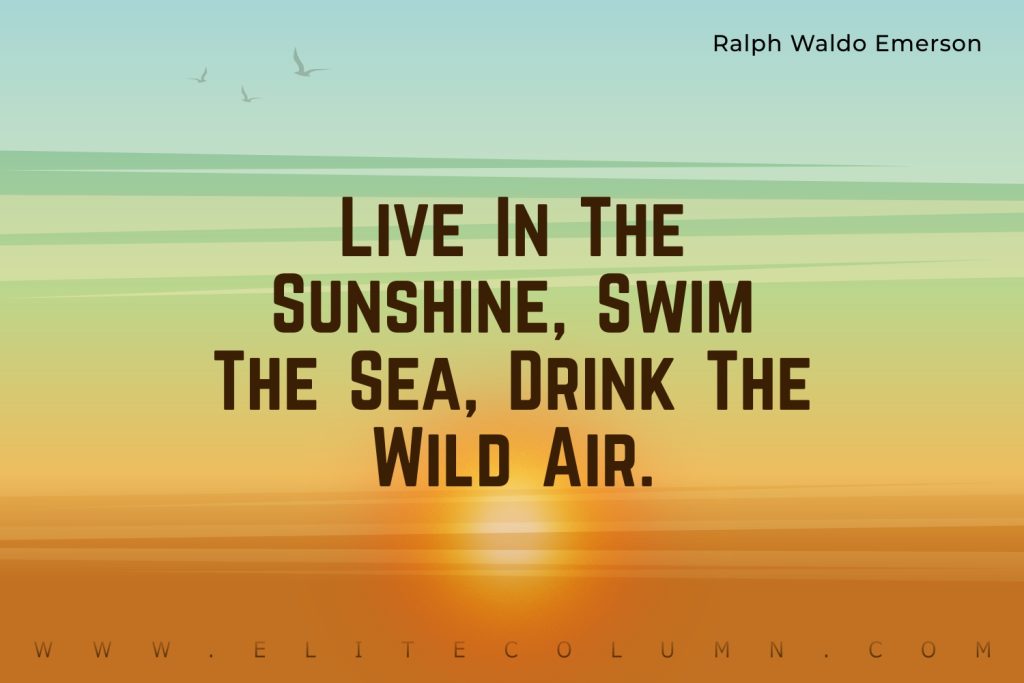 6. "Make hay while the sun shines." – Miguel de Cervantes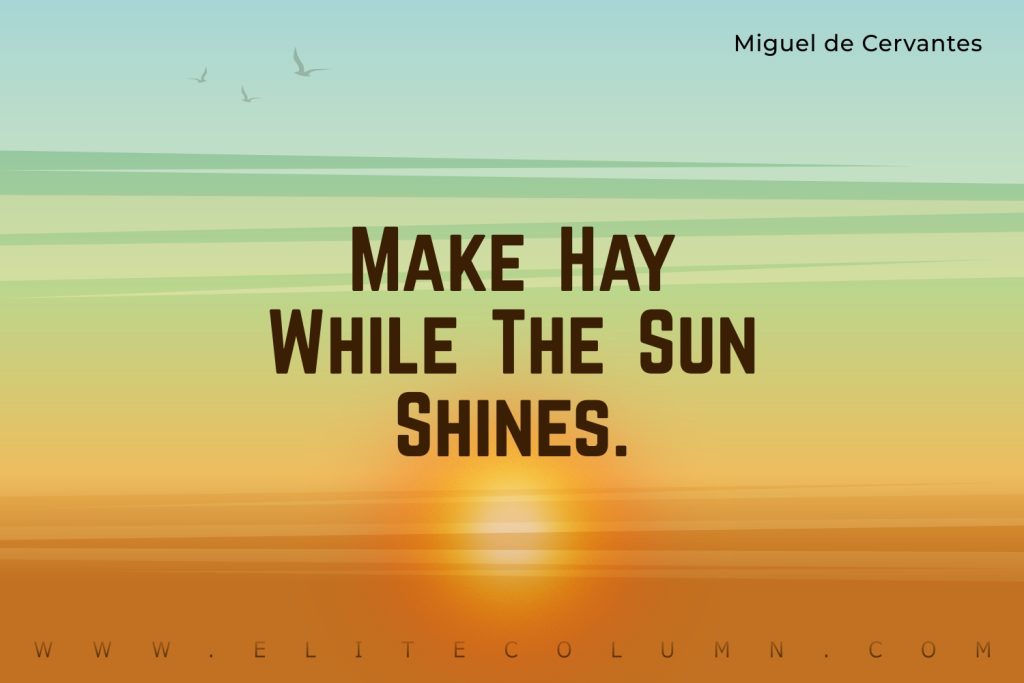 7. "Look at the sunny side of everything." – Christian D. Larson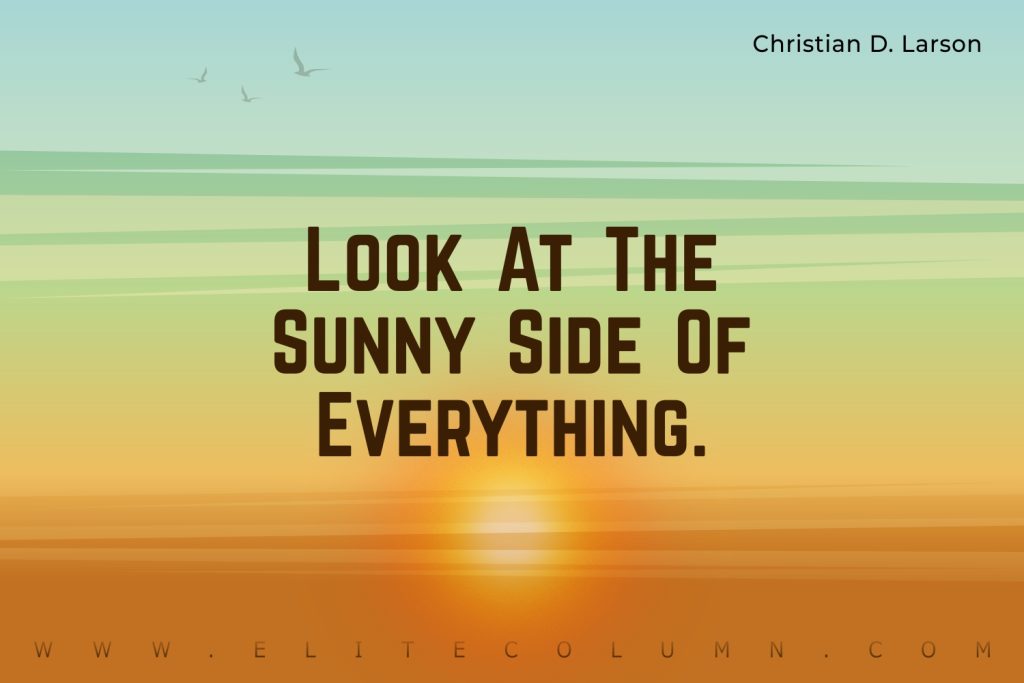 8. "A good laugh is sunshine in the house." – William Makepeace Thackerayrain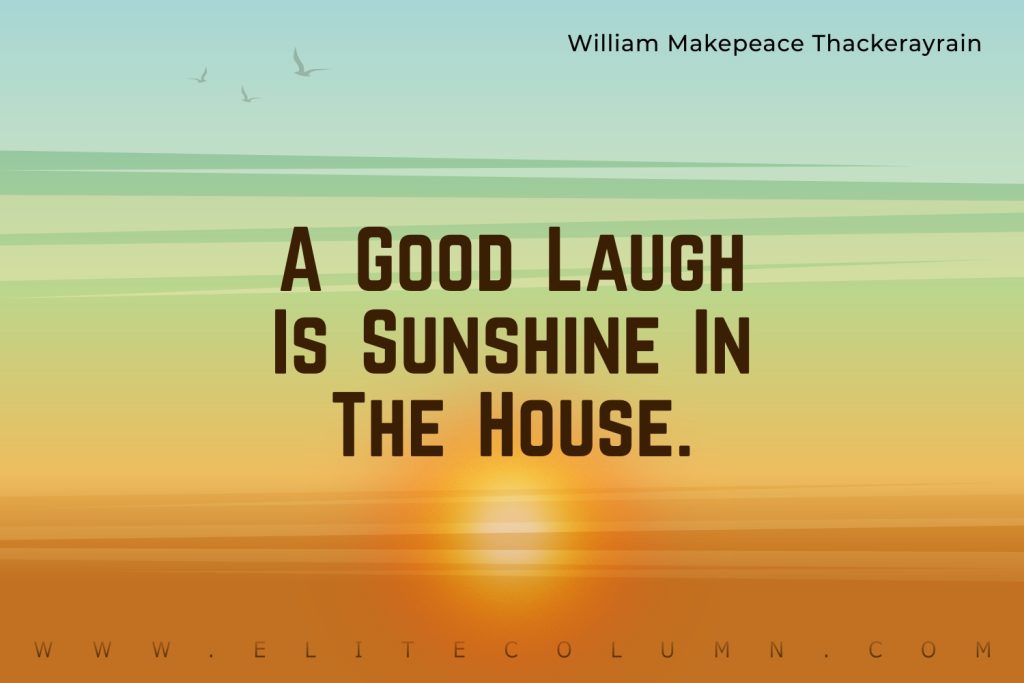 9. "Whisky is liquid sunshine." – George Bernard Shaw
10. "Friends are the sunshine of life." – John Hay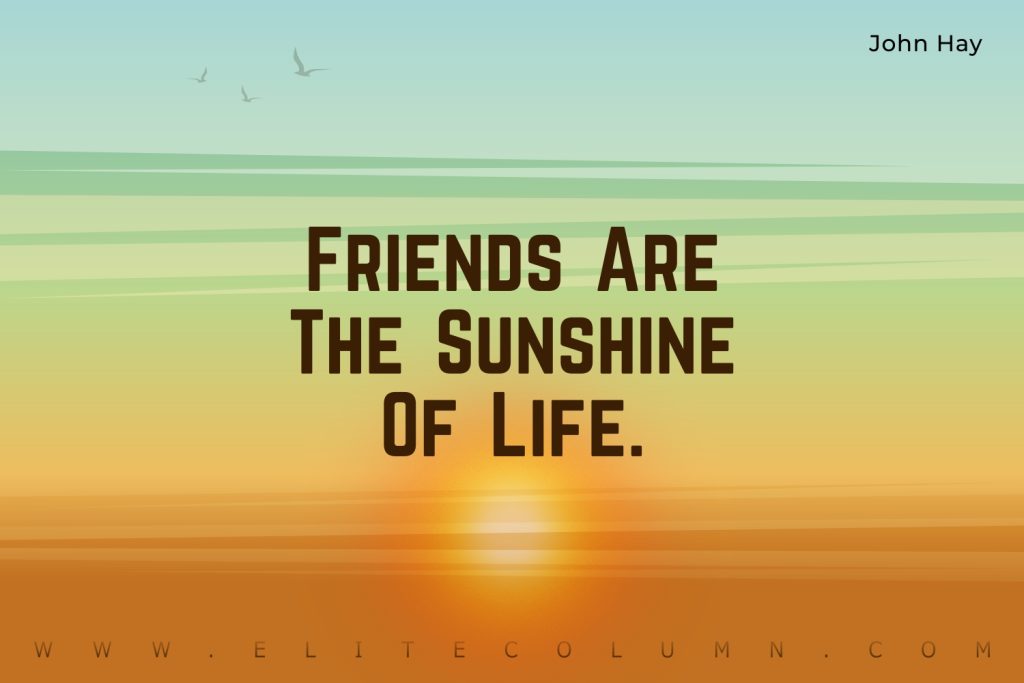 11. "To say goodbye, is to die a little. To say good morning, is a hope for a new sunshine in a cloudy winter." – Nabil Toussi
12. "May the light of the morning sun shine upon you. May the deepest and sweetest love always find you." – Debasish Mridha
13. "Today, give a stranger one of your smiles. It might be the only sunshine he sees all day." – H. Jackson Brown, Jr
14. "Try to be a rainbow in someone's cloud." – Maya Angelou
15. "Laughter is a sunbeam of the soul." – Thomas Mann
16. "A sunny disposition is worth more than a fortune." – Andrew Carnegie
17. "Sunshine and happiness go together like fish and chips!" – Catherine Pulsifer
18. "There's a bright spot in every dark cloud." – Bruce Beresford
19. "What sunshine is to flowers, smiles are to humanity. These are but trifles, to be sure; but scattered along life's pathway, the good they do is inconceivable." – Joseph Addison
20. "Change, like sunshine, can be a friend or a foe, a blessing or a curse, a dawn or a dusk." – William Arthur Ward
21. "A flower cannot blossom without sunshine, and man cannot live without love." – Max Muller
22. "To love and be loved is to feel the sun from both sides." – David Viscott
23. "Even when it's raining, the sunshine is still there." – Clare Josa
24. "If you want to see the sunshine, you have to weather the storm." – Frank Lane
25. "Some people are so much sunshine to the square inch." – Walt Whitman
26. "It's the artist's business to create sunshine when the sun falls." – Romain Rolland
27. "Kindness is the sunshine in which virtue grows." – Robert Green Ingersoll
28. "Faith is the virtue of the storm, just as the happiness is the virtue of sunshine." – Ruth Fulton Benedict
29. "O, Sunlight! The most precious gold to be found on Earth." – Roman Payne
30. "I used to cover my windows in heavy curtains, never drawn. Now I danced in the sunlight on my hardwood floors." – Kimberly Novosel
31. "Some old fashioned things like fresh air and sunshine are hard to beat." – Laura Ingalls Wilder
32. "Don't let the shadows of yesterday spoil the sunshine of tomorrow. Live for today." – Nandina Morris
33. "Just living is not enough… One must have sunshine, freedom, and a little flower." – Hans Christian Andersen
34. "A meal without wine is like a day without sunshine, except that on a day without sunshine you can still get drunk." – Lee Entrekin
35. "A light wind swept over the corn, and all nature laughed in the sunshine." – Anne Bronte
36. "The sunrise, of course, doesn't care if we watch it or not. It will keep on being beautiful, even if no one bothers to look at it." – Gene Amole
37. "It's so easy to be grateful for a flower, for a bug, for a beautiful day." – Louie Schwartzberg
38. "Wherever you go, no matter what the weather, always bring your own sunshine." – Anthony J. D'Angelo
39. "Keep your face towards the sunshine – and the shadows will fall behind you." – Walt Whitman
40. "A compliment is verbal sunshine." – Robert Orben
41. "To be happy, you must be your own sunshine." – C.E. Jerningham
42. "Keep your face to the sun and you will never see the shadows." – Helen Keller
43. "May sunshine surround you each new day. And may smiles and love never be far away." – Catherine Pulsifer
44. "Anything is possible with sunshine and a little pink." – Lilly Pulitzer
45. "A cloudy day is no match for a sunny disposition." – William Arthur Ward
46. "If you want to shine like a sun, first burn like a sun." – A.P.J. Abdul Kalam
47. "Sunshine cannot bleach the snow, Nor time unmake what poets know." – Ralph Waldo Emerson
48. "Laughter is the sun that drives winter from the human face." – Victor Hugo
49. "Love comforteth like sunshine after rain." – William Shakespeare
50. "After the rain, the sun will reappear. There is life. After the pain, the joy will still be here." – Walt Disney
Thanks for checking out the best Sunshine Quotes. Feel free to share the quotes with your friends. Leave a comment below and which are your favourite Sunshine Quotes ?
See also:
Reflection Quotes | Trust Your Gut Quotes | Vision Quotes | Believe in Yourself Quotes | Laughter Quotes | Savage Quotes | Graduation Quotes
You can find us at – Facebook | Instagram | LinkedIn | Pinterest | Twitter