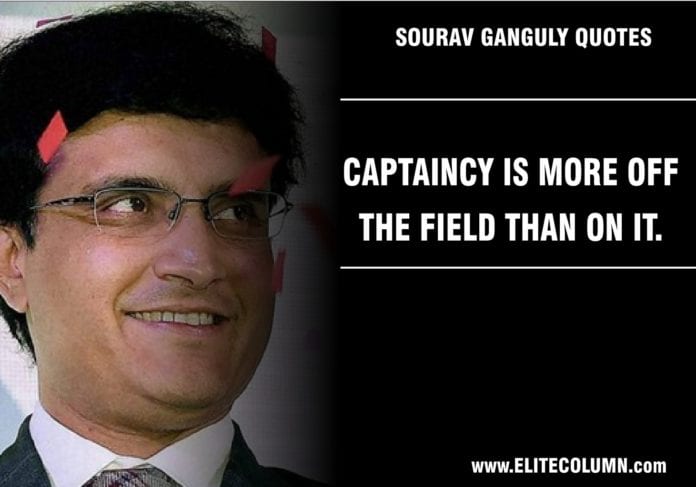 When Sourav Ganguly became the captain of Indian cricket team in 2000, the team was deeply embroiled in the match fixing scandal. It had lost trust of the millions of India's cricket fans and many of the players were also struggling to perform well overseas. What the team needed was a proud, confident and aggressive leader who would remove the team from the depths of misery and lead them to a bright future. No doubt, Sourav "Dada" Ganguly was that leader. Below are some of best Sourav Ganguly quotes and statements which show his sheer grit and mettle.
11 Inspirational Sourav Ganguly Quotes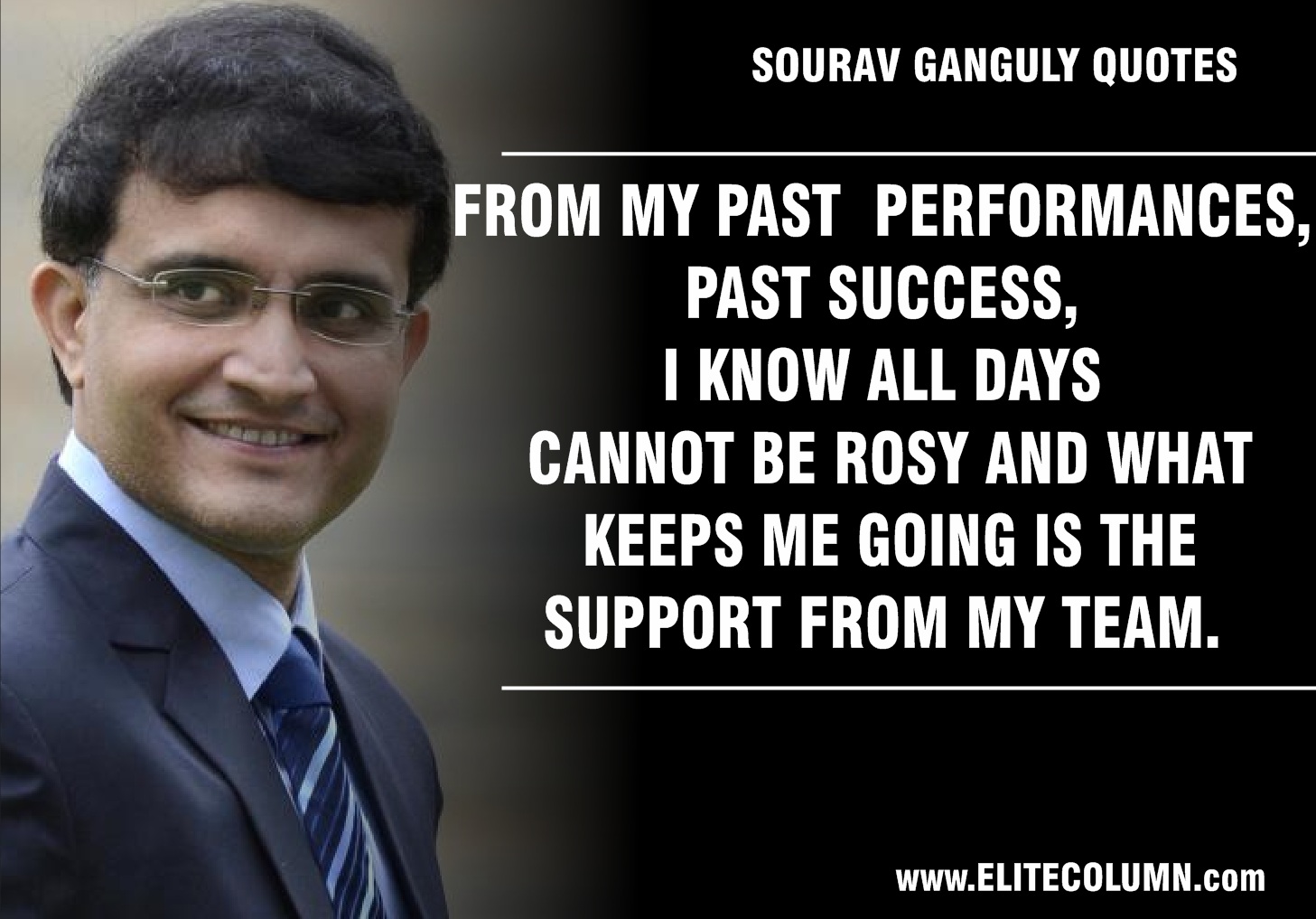 1. "From my past performances, past success, I know all days cannot be rosy and what keeps me going is the support from my team." – Sourav Ganguly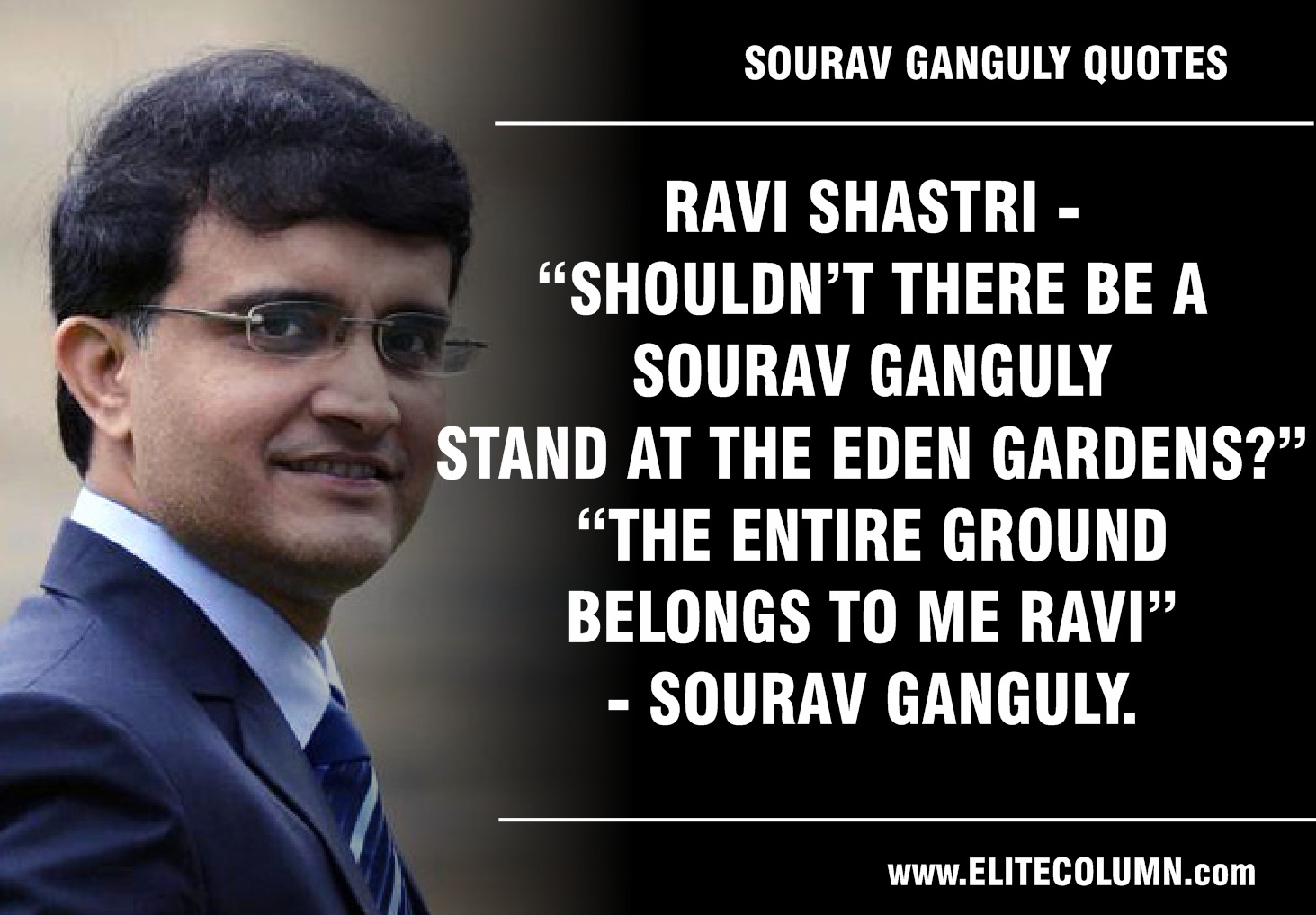 Ravi Shastri – "Shouldn't there be a Sourav Ganguly stand at the Eden Gardens?"
2. Sourav Ganguly – "The entire ground belongs to me Ravi".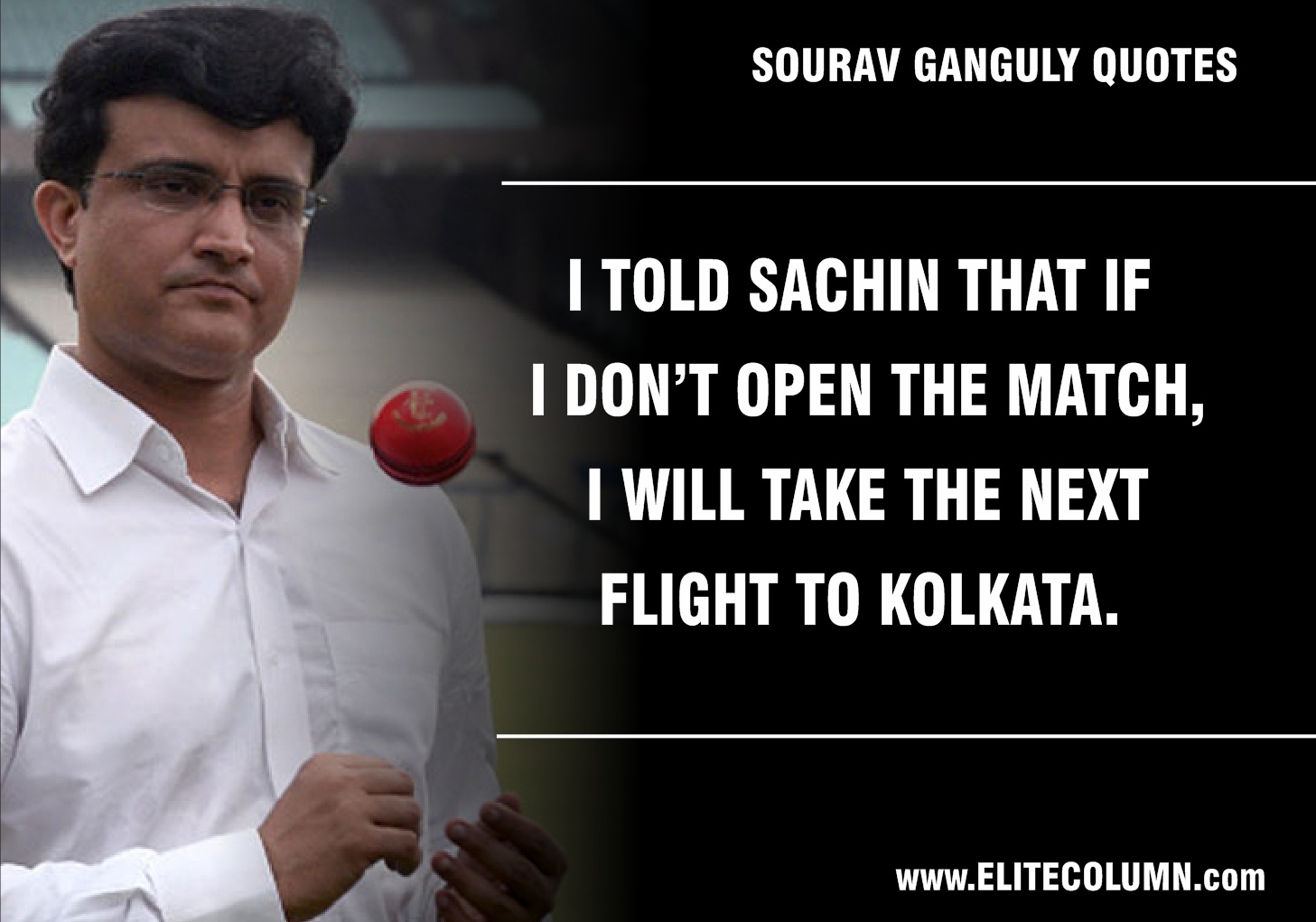 3. "I told Sachin that If I don't open the match, I will take the next flight to Kolkata." – Sourav Ganguly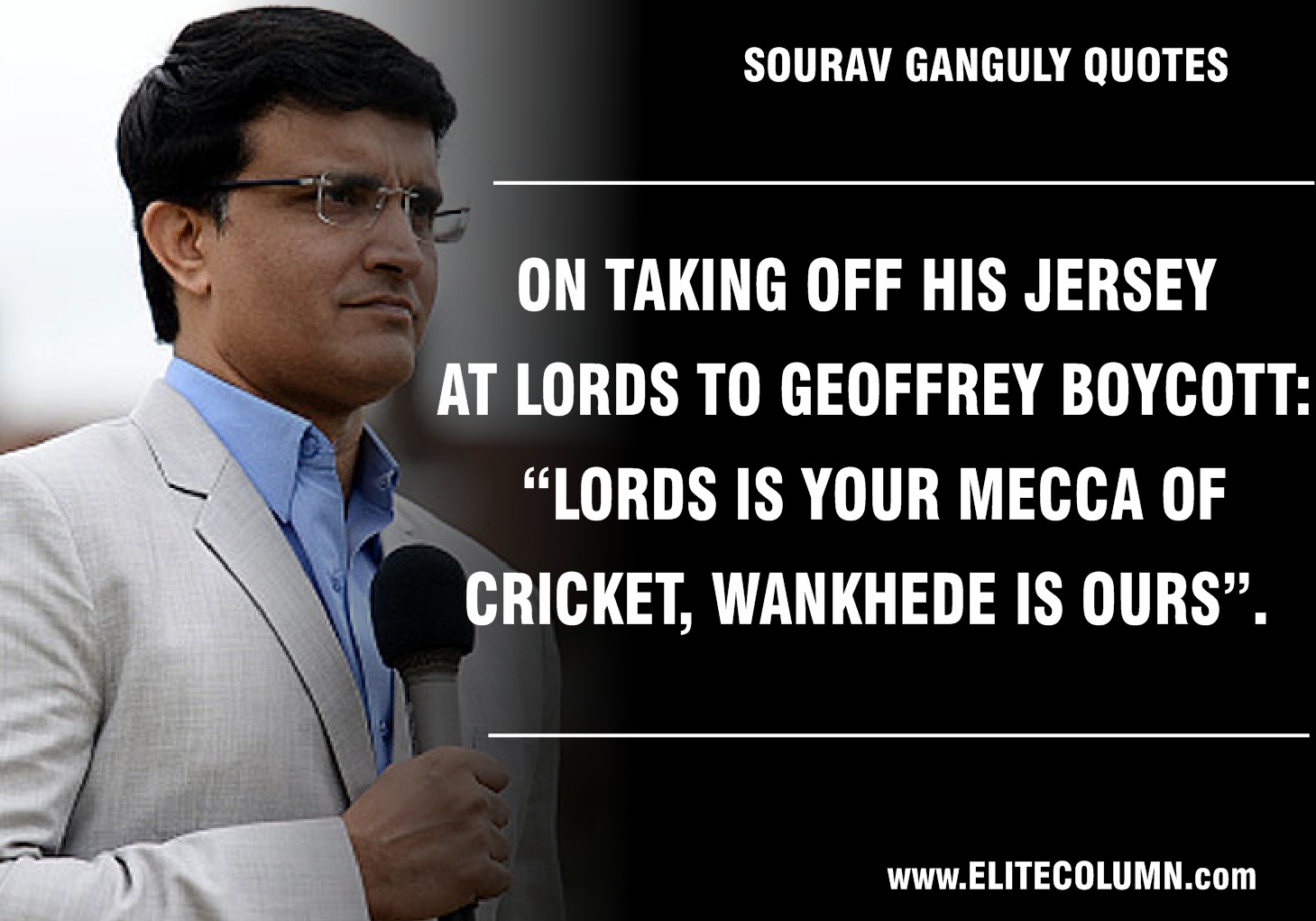 4. "On taking off his jersey at Lords to Geoffrey Boycott: "Lords is your Mecca of cricket, Wankhede is ours". – Sourav Ganguly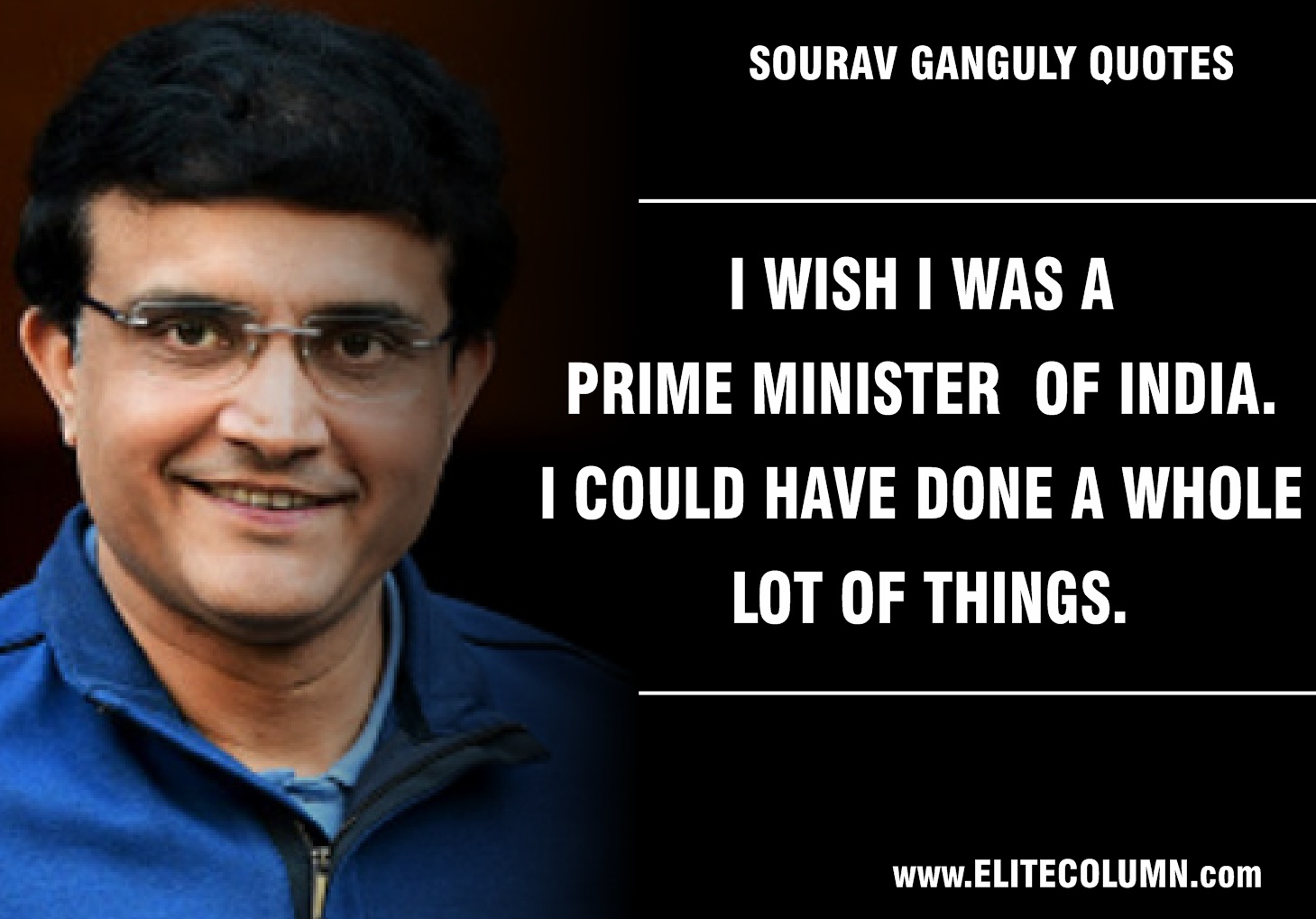 5. "I wish I was a prime minister of India. I could have done a whole lot of things." – Sourav Ganguly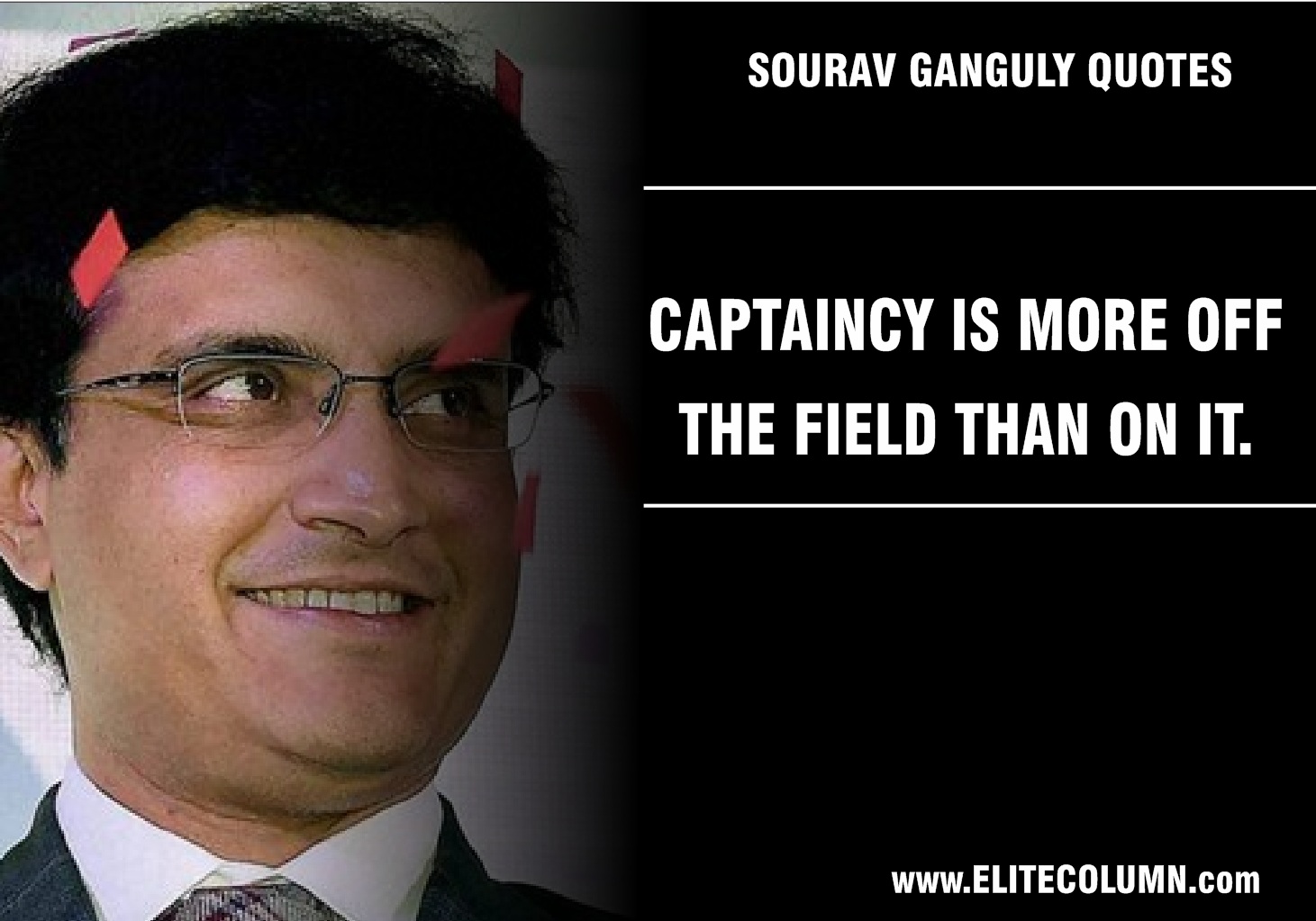 6. "Captaincy is more off the field than on it." – Sourav Ganguly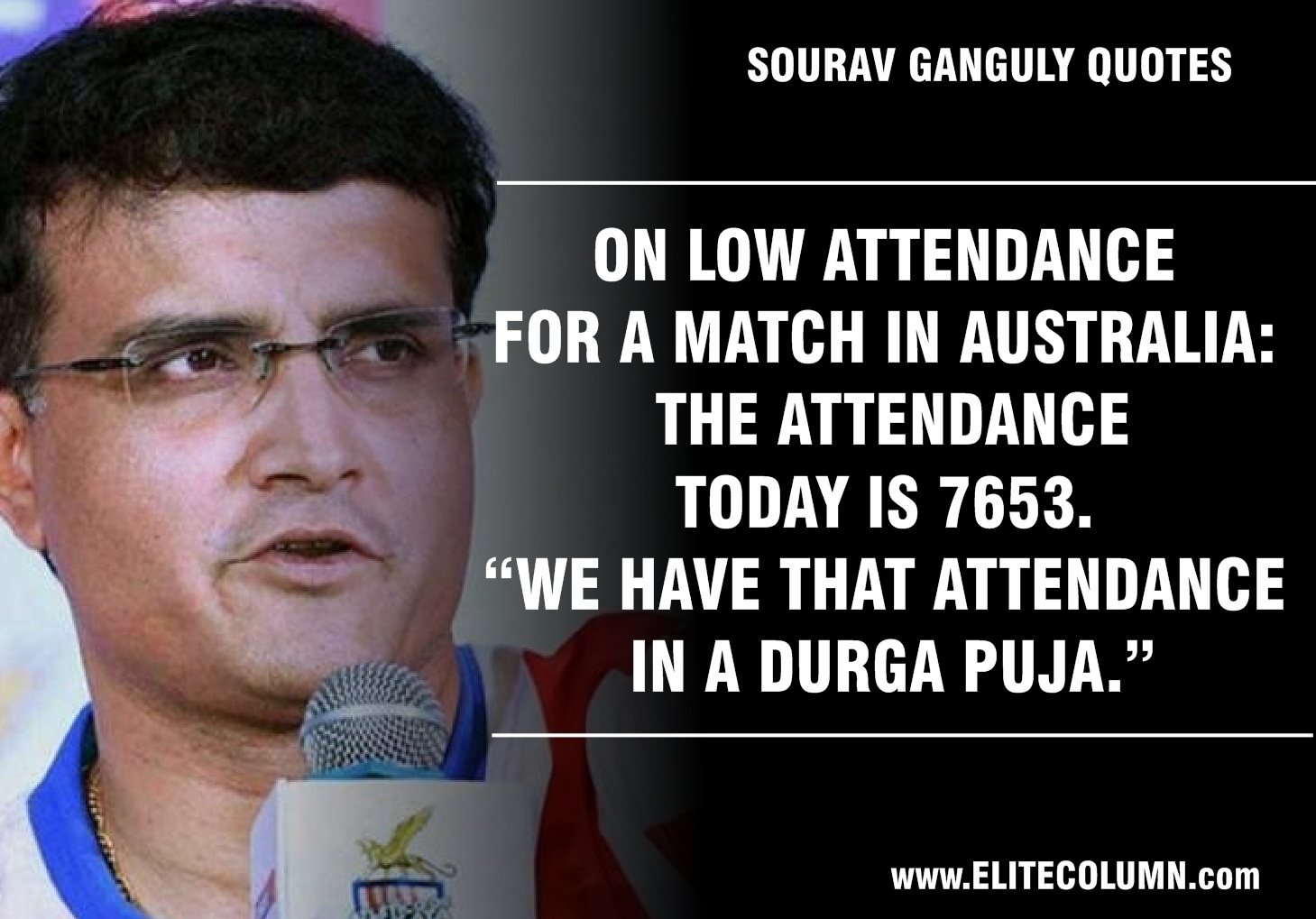 7. "On low attendance for a match in Australia: The attendance today is 7653. "We have that attendance in a Durga Puja." – Sourav Ganguly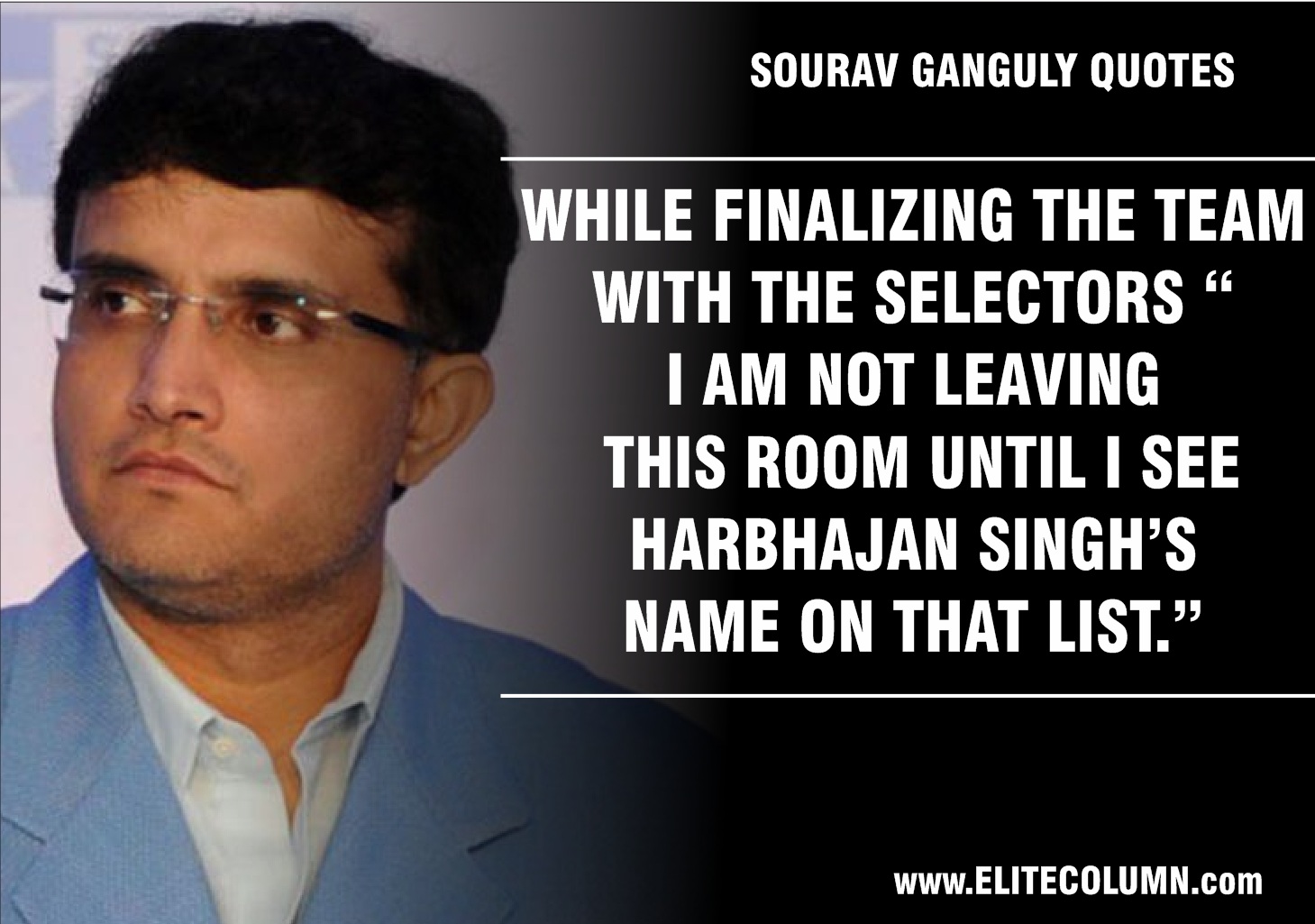 8. "While finalizing the team with the selectors "I am not leaving this room until I see Harbhajan Singh's name on that list." – Sourav Ganguly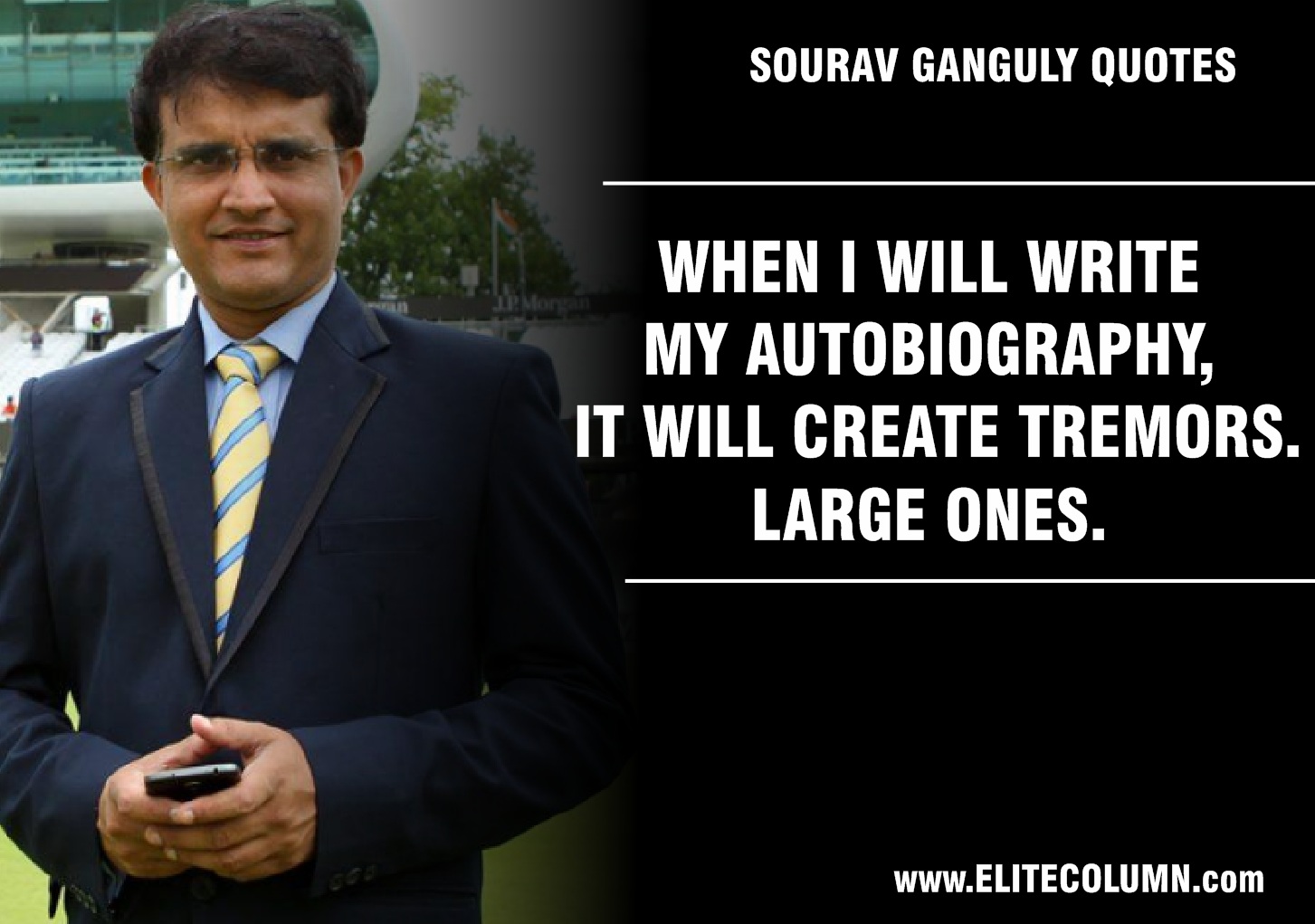 9. "When I will write my autobiography, it will create tremors. Large ones." – Sourav Ganguly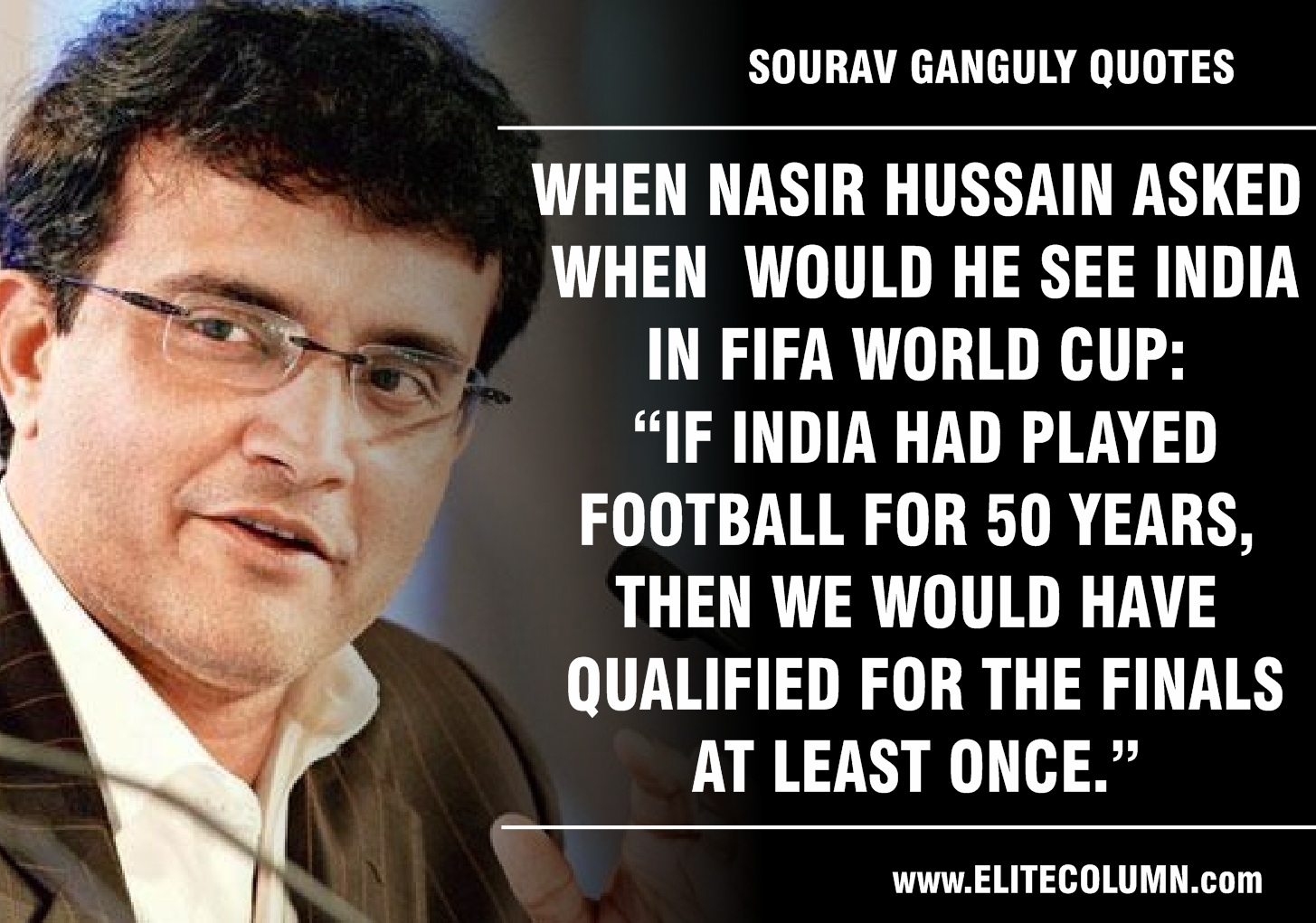 10. "When Nasir Hussain asked when would he see India in FIFA world cup: "If India had played football for 50 years, then we would have qualified for the finals at least once." – Sourav Ganguly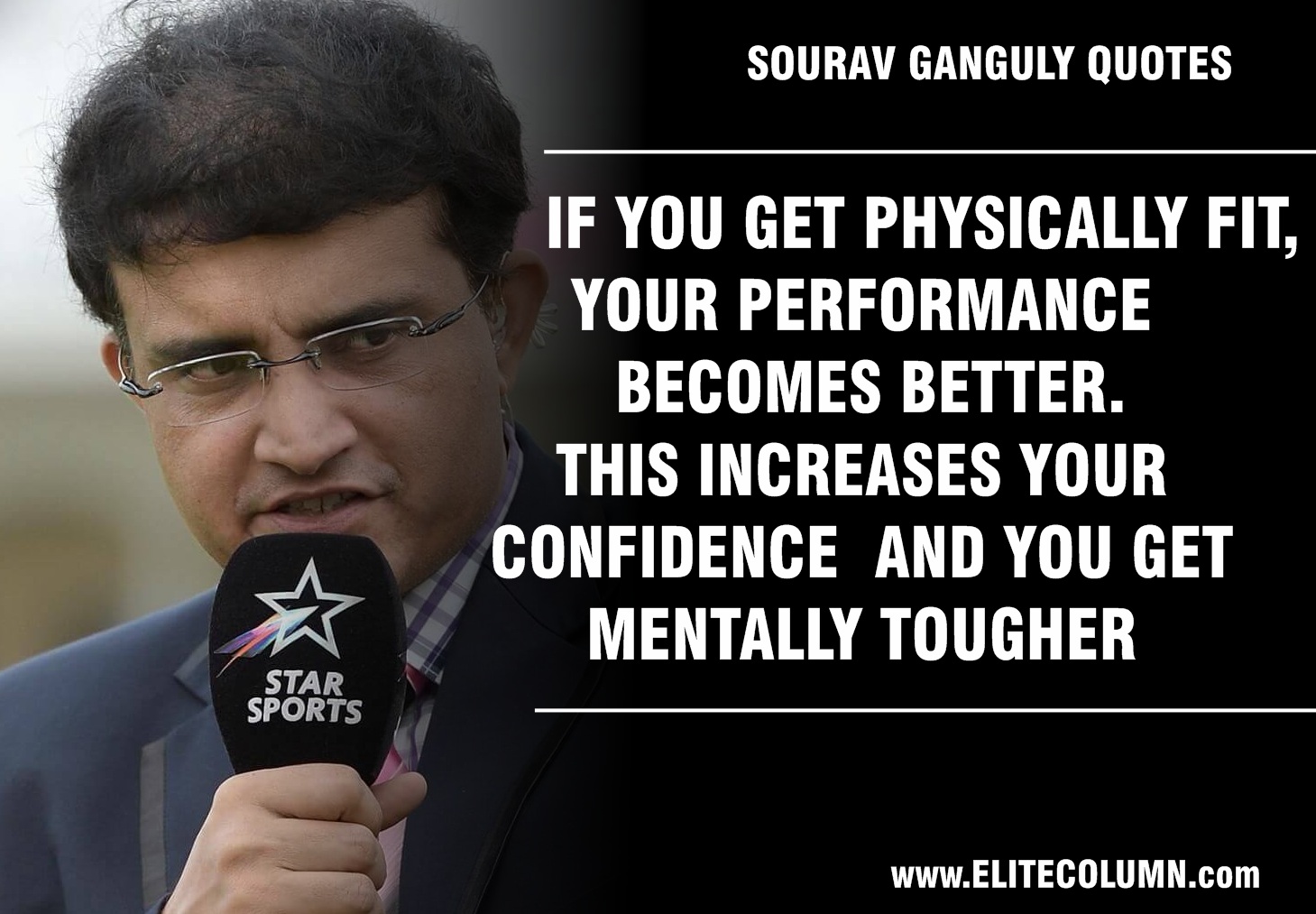 11. "If you get physically fit, your performance becomes better. This increases your confidence and you get mentally tougher." – Sourav Ganguly
Thanks for checking out the best Sourav Ganguly quotes. Feel free to share the quotes with your friends. Leave a comment below and which are your favorite Sourav Ganguly quotes ?
See also:
Hardik Pandya Quotes | Virat Kohli Quotes | VVS Laxman Quotes
You can find us at – Facebook | Instagram | LinkedIn | Pinterest | Twitter