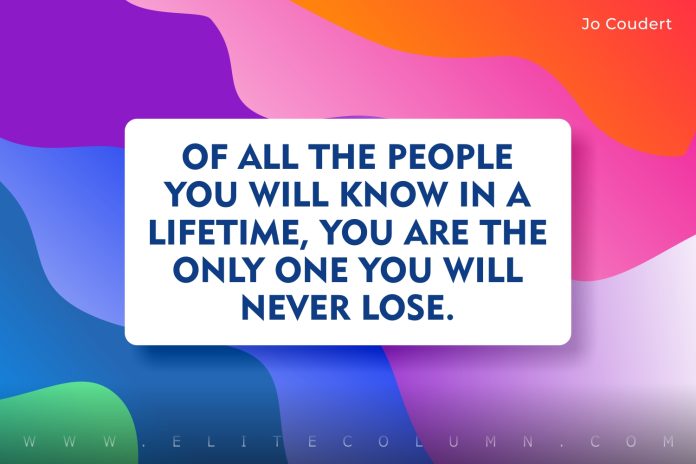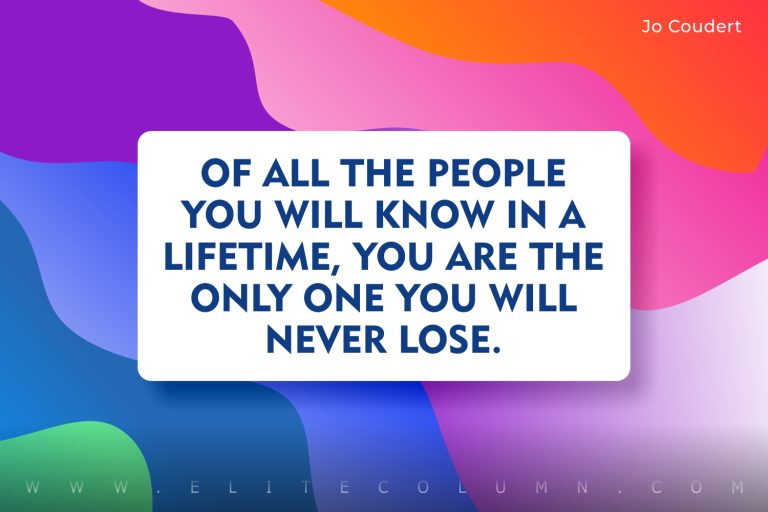 Check out 50 Single Quotes today.
50 Best Single Quotes
1. "A busy, vibrant, goal-oriented woman is so much more attractive than a woman who waits around for a man to validate her existence." – Mandy Hale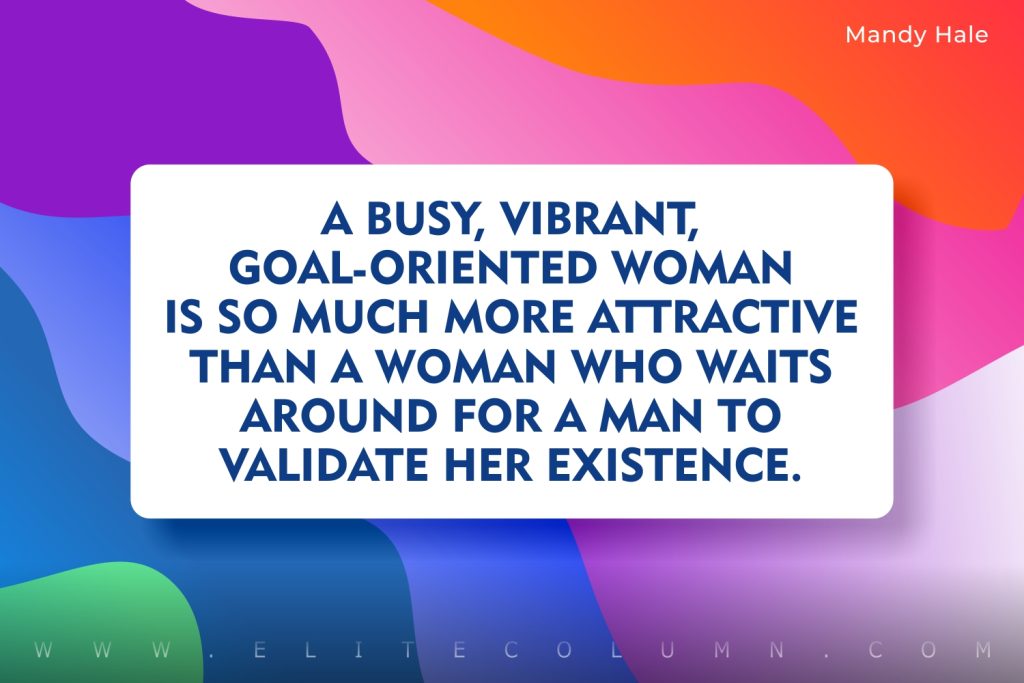 2. "Being brave enough to be alone frees you up to invite people into your life because you want them and not because you need them." – Mandy Hale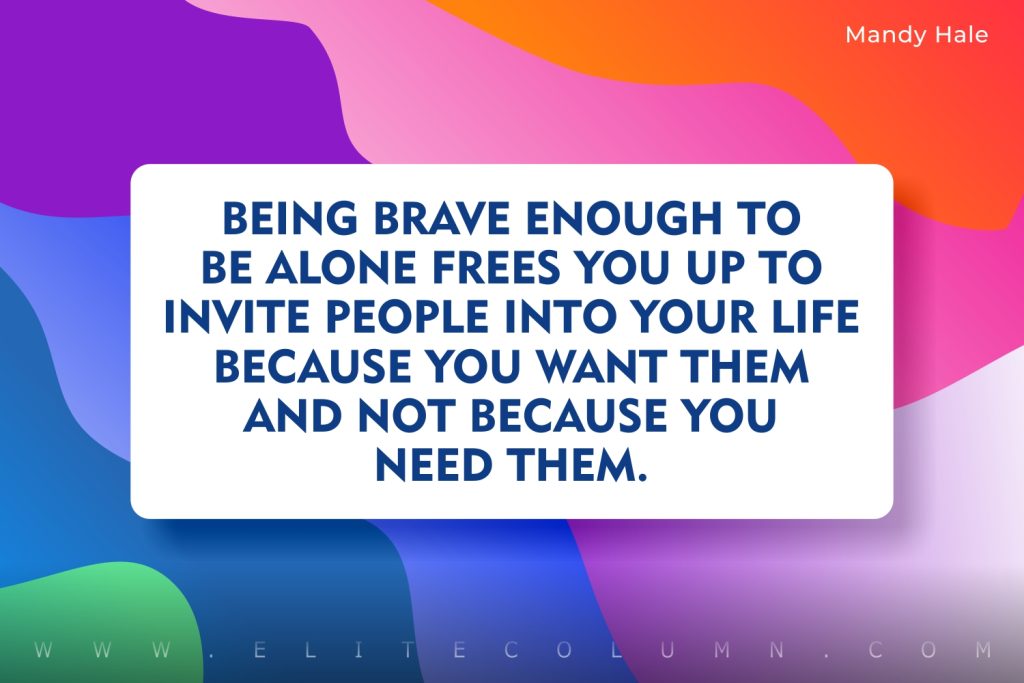 3. "You're single not because you are not good enough for one, it's that you're too good for the wrong one." – Chris Burkmenn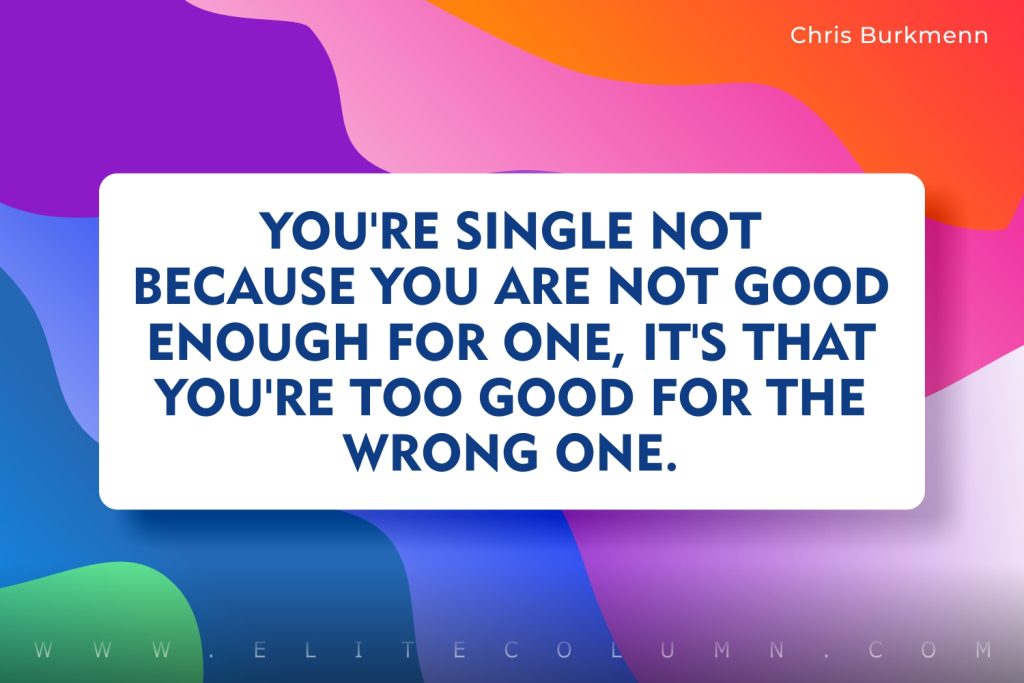 4. "Discover why you're important, then refuse to settle for anyone who doesn't completely agree." – Fisher Amelie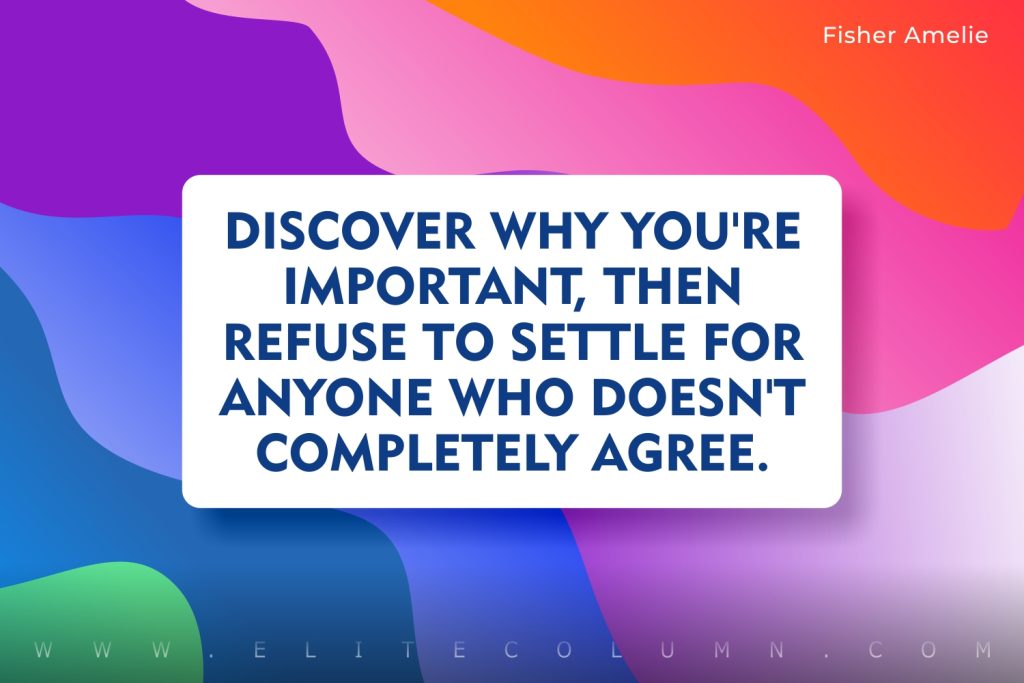 5. "I am a lover without a lover. I am lovely and lonely and I belong deeply to myself." – Warsan Shire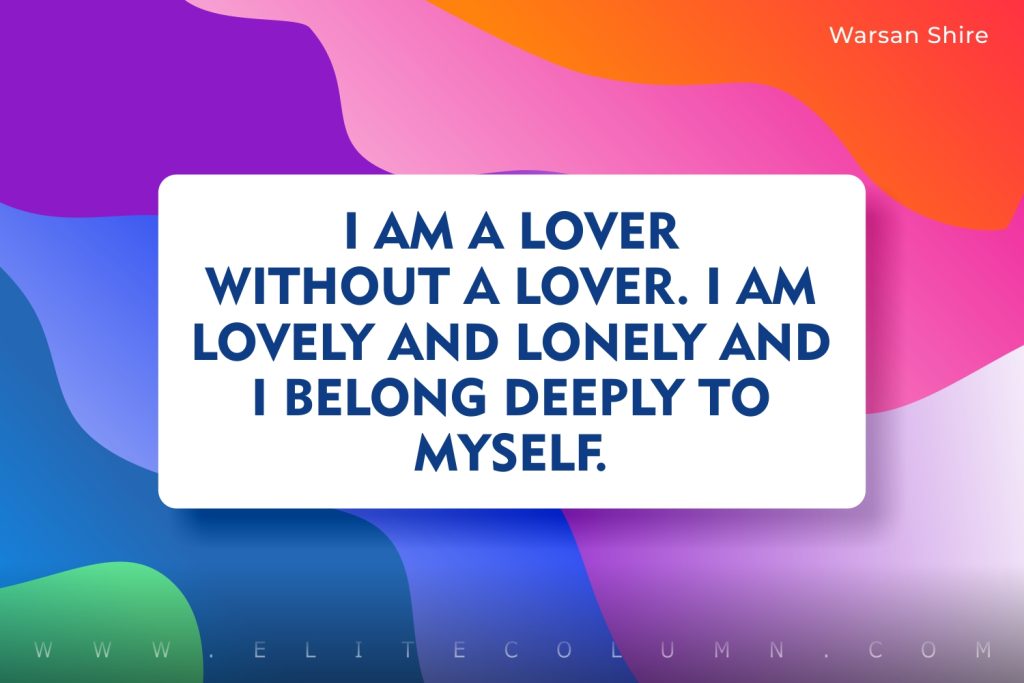 6. "Hope for love, pray for love, wish for love, dream for love…but don't put your life on hold waiting for love." – Mandy Hale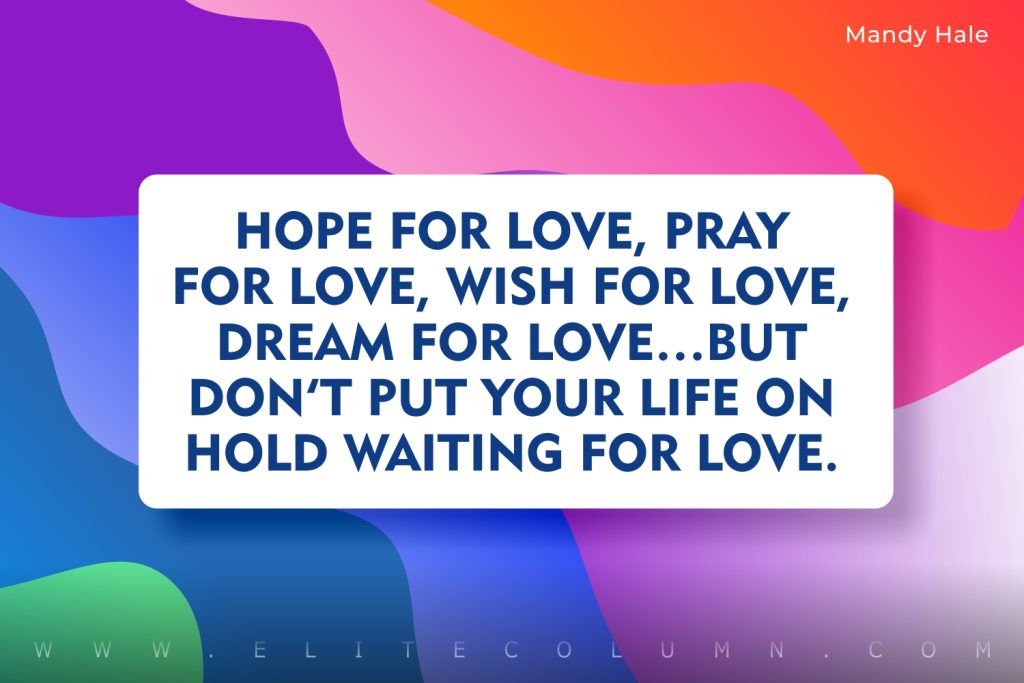 7. "Of all the people you will know in a lifetime, you are the only one you will never lose." – Jo Coudert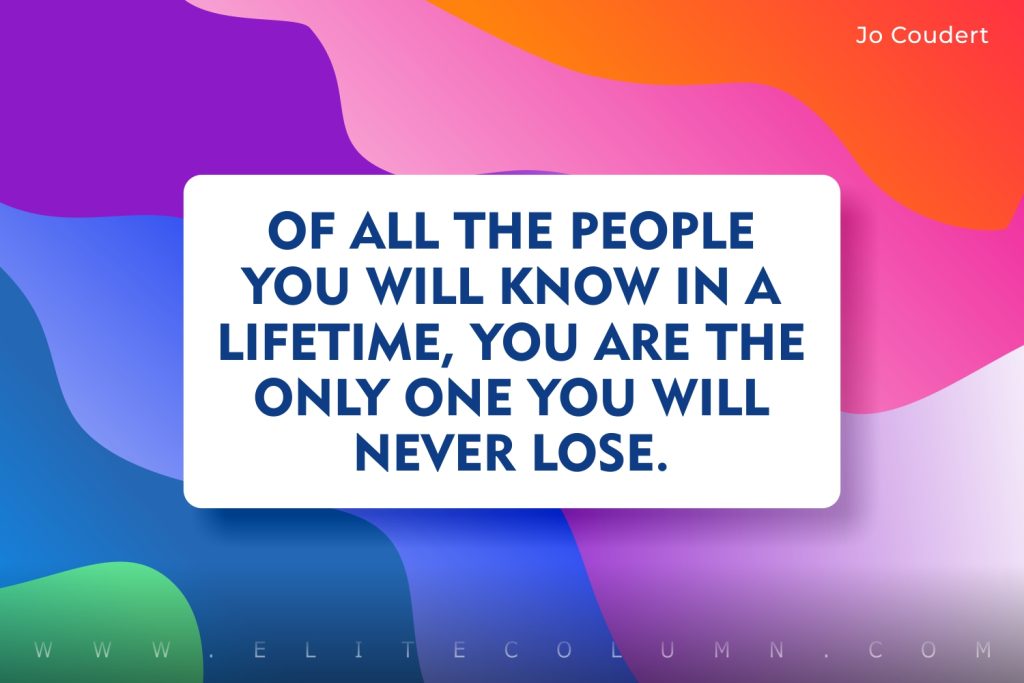 8. "Cause I'm my own soulmate… I know how to love me… I know that I'm always gonna hold me down." – Lizzo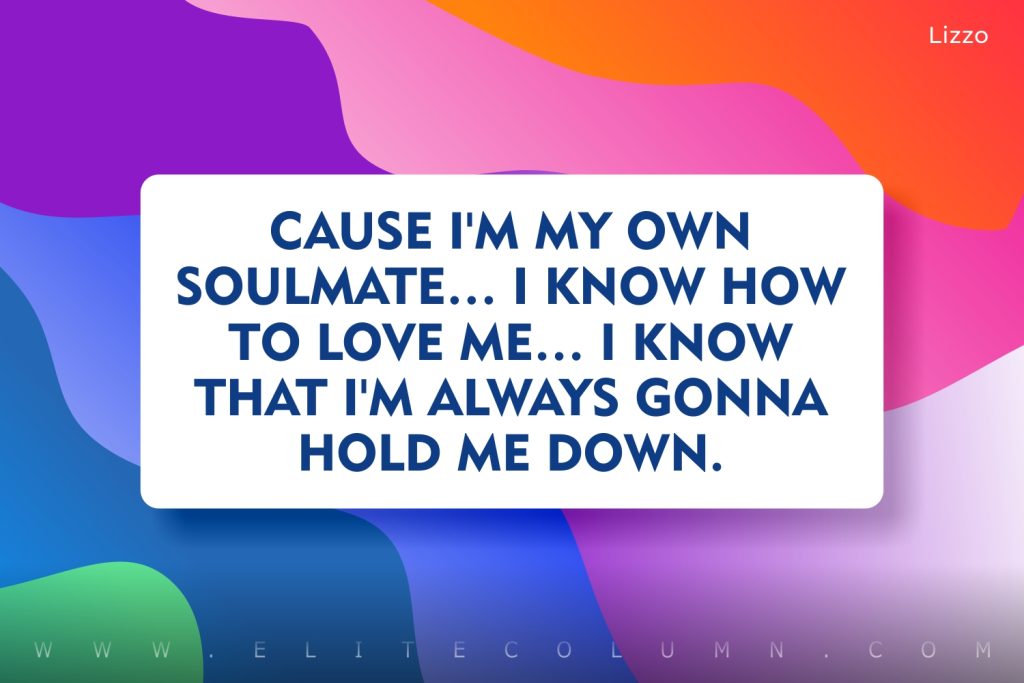 9. "The man who follows the crowd will usually get no further than the crowd. The man who walks alone is likely to find himself in places no one has ever been before." – Alan Ashley-Pitt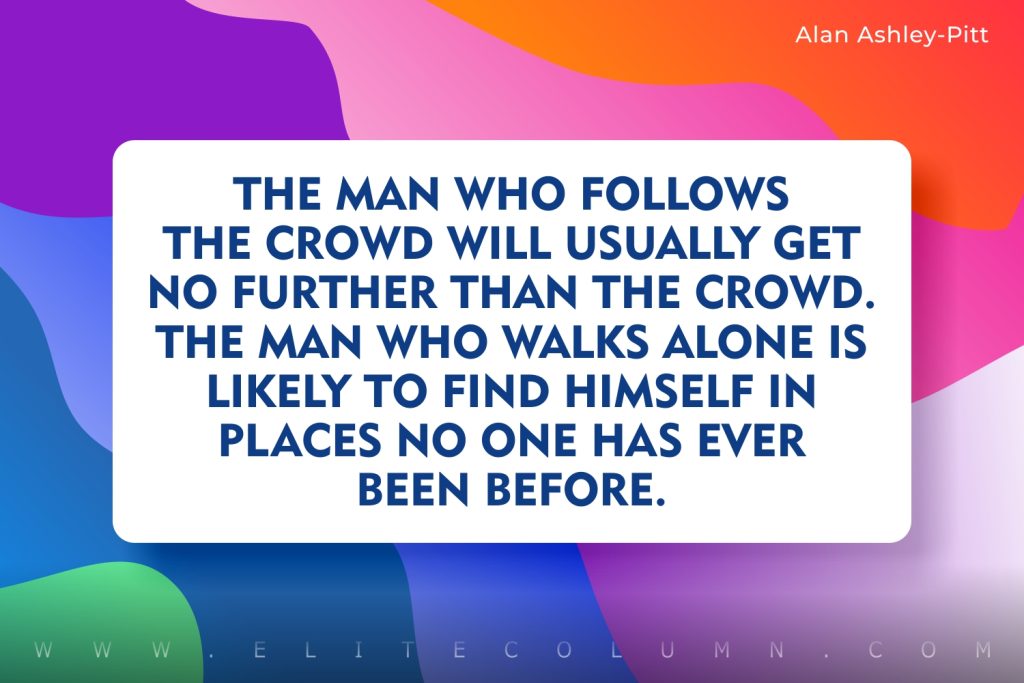 10. "Being single is about celebrating and appreciating your own space that you're in." – Kelly Rowland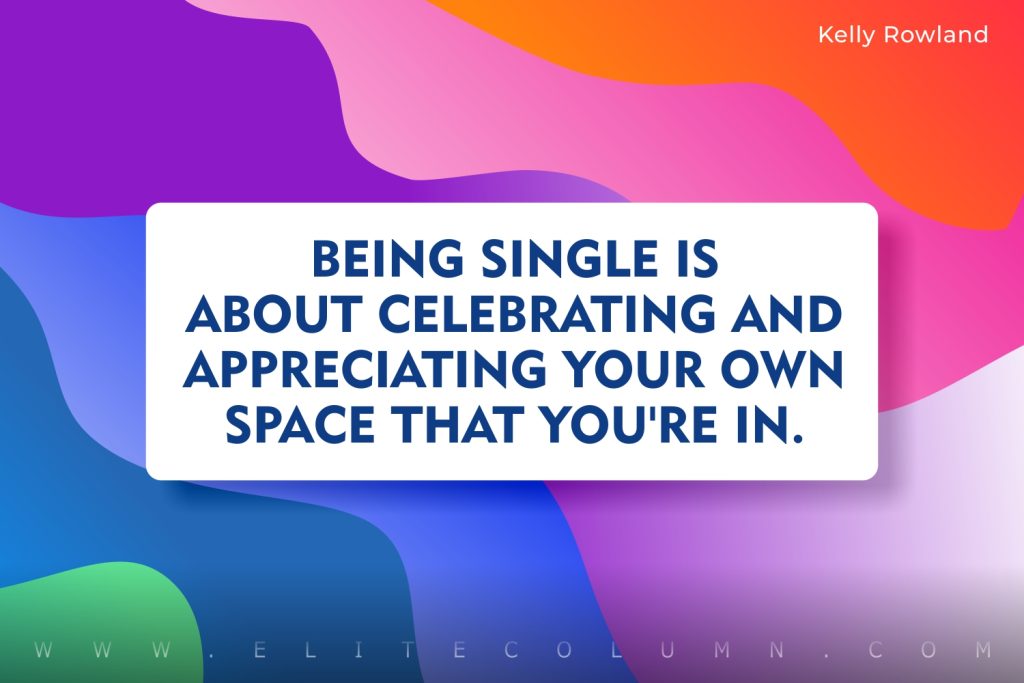 11. "Being single is getting over the illusion that there is somebody out there to complete you." – Omkar Phatakc
12. "Being single doesn't necessarily mean you're available. Sometimes you have to put up a sign that says "Do Not Disturb" on your heart." – Wiz Khalifa
13. ""Happily Single" is recognizing that you don't need or want to be rescued from your life by a handsome prince because your life is pretty awesome, as is." – Mandy Hale
14. "Being single is only sad if you have a problem with your own company. I'm content with mine." – Olga Kurylenko
15. "I am happy every day, regardless of my relationship status, because I understand that my happiness doesn't come from a relationship, it comes from within." – Gregg Michaelsen
16. "I have been single for a very long time but there is nothing lonely about my life." – Teri Hatcher
17. "Being single doesn't mean you're weak. It means you're strong enough to wait for what you deserve." – Niall Horan
18. "I love being single. It's almost like being rich." – Sue Grafton
19. "Single is an opportunity to live life on your own terms and not apologize." – Mandy Hale
20. "To love oneself is the beginning of a lifelong romance." – Oscar Wilde
21. "I never found a companion that was so companionable as solitude." – Henry David Thoreau
22. "When you're single and in your 20s, you throw on a pair of jeans and look fabulous." – Sheena Easton
23. "Being single is definitely better than being with the wrong person." – Hassan Choughari
24. "You don't have to be part of a couple to be happy, you know." – Phyllis Reynolds Naylor
25. "You alone are enough. You have nothing to prove to anybody." – Maya Angelou
26. "Don't be scared to walk alone. Don't be scared to like It." – John Mayer
27. "I don't need Prince Charming to have my own happy ending." – Katy Perry
28. "I call it being self-partnered." – Emma Watson
29. "I don't like to be labeled as lonely just because I am alone." – Delta Burke
30. "Now I'm feeling how I should. Never knew single could feel this good." – Jason Derulo
31. "As a body everyone is single, as a soul never." – Hermann Hesse
32. "Hindsight teaches us that it is better to wait than to regret." – Andrena Sawyer
33. "I celebrate myself, and sing myself." – Walt Whitman
34. "Solitude is the place of purification." – Martin Buber
35. "DobrevPeople aren't defined by their relationships." – Nina Dobrev
36. "Yes I'm alone. But I'm alone and free." – Elsa, Frozen
37. "Never love anyone who treats you like you're ordinary." – Oscar Wilde
38. "He who knows others is wise. He who knows himself is enlightened." – Lao Tzu
39. "Loving ourselves works miracles in our lives." – Louise Hay
40. "I would be married, but I'd have no wife, I would be married to a single life." – Charles Bukowski
41. "Do you want to meet the love of your life? Look in the mirror." – Byron Katie
42. "He sleeps fastest who sleeps alone." – Richard Avedon
43 "I'm single because I was born that way." – Mae West
44. "Marriage is a fine institution, but I'm not ready for an institution." – Mae West
45. "The poor wish to be rich, the rich wish to be happy, the single wish to be married, and the married wish to be dead." – Ann Landers
46. "At the innermost core of all loneliness is a deep and powerful yearning for union with one's lost self." – Brendan Francis
47. "When we cannot bear to be alone, it means we do not properly value the only companion we will have from birth to death-ourselves." – Eda Leshan
48. "I used to think that the worst thing in life was to end up all alone. It's not. The worst thing in life is ending up with people who make you feel all alone." – Robin Williams
49. "The wise man is his own best friend, and takes delight in privacy whereas the man of no virtue or ability is his own worst enemy, and is afraid of solitude." – Aristotle
50. "I never found a companion that was so companionable as solitude." – Henry David Thoreau
Thanks for checking out the best Single Quotes. Feel free to share the quotes with your friends. Leave a comment below and which are your favourite Single Quotes ?
See also:
Missing Someone Quotes | Baby Quotes | Butterfly Quotes |Aesthetic Quotes |Alone Quotes |Sarcastic Quotes |New Year Quotes |Teamwork Quotes
You can find us at – Facebook | Instagram | LinkedIn | Pinterest | Twitter