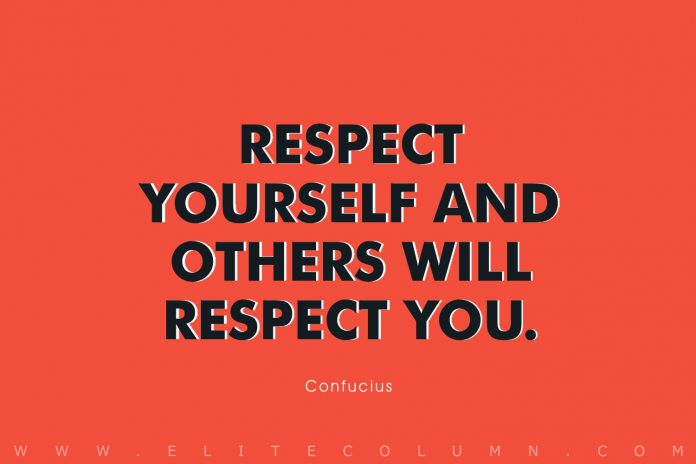 Check out 50 Self Respect Quotes today.
50 Best Self Respect Quotes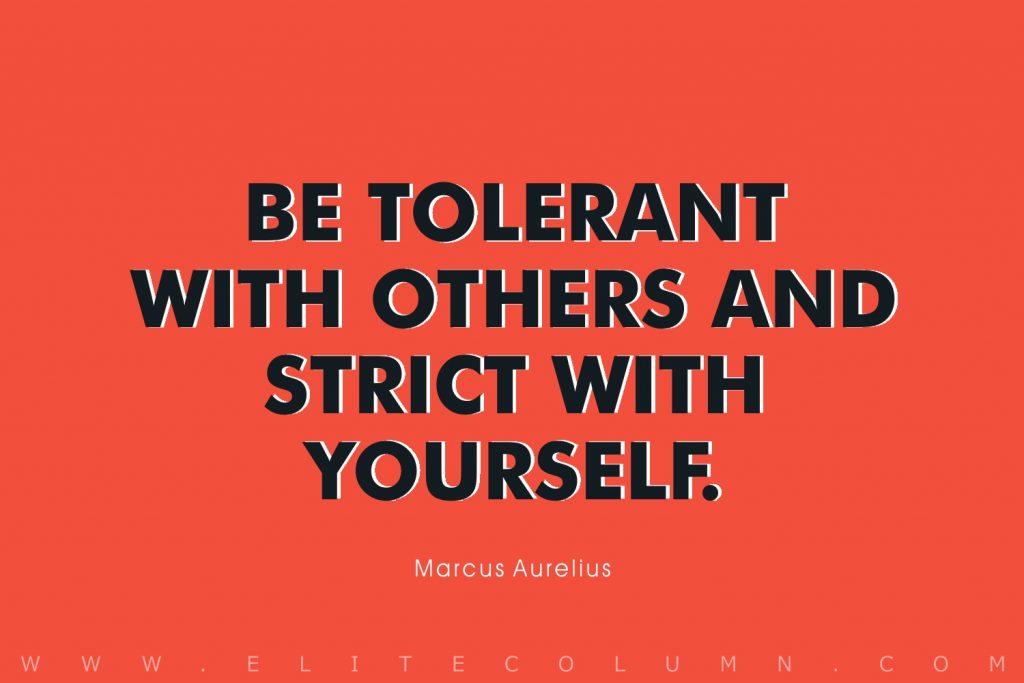 1. "Be tolerant with others and strict with yourself." – Marcus Aurelius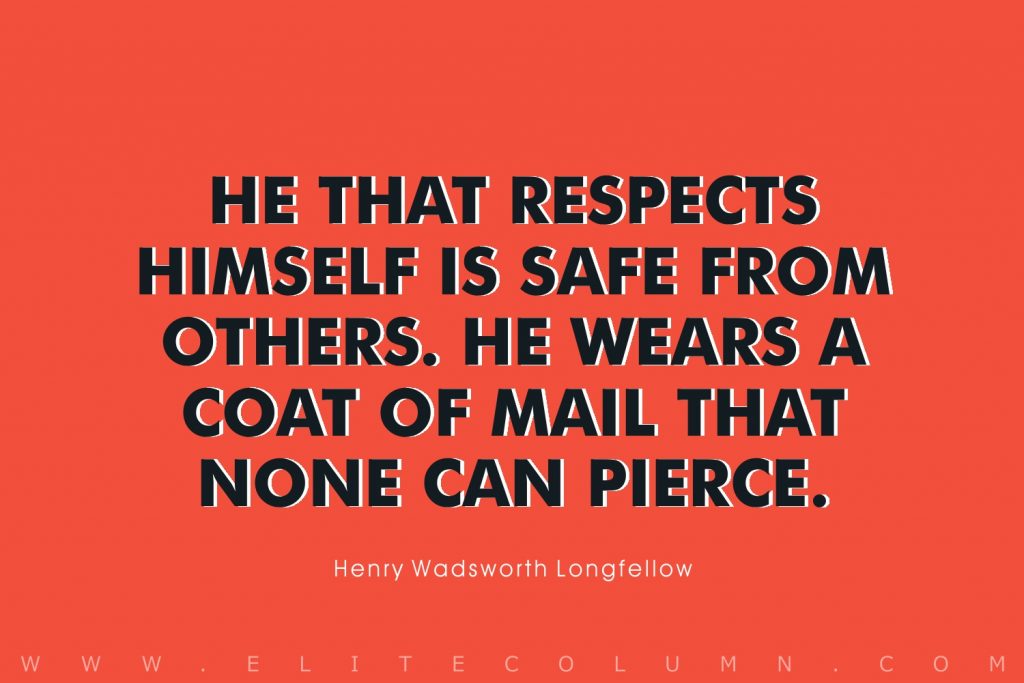 2. "He that respects himself is safe from others. He wears a coat of mail that none can pierce." – Henry Wadsworth Longfellow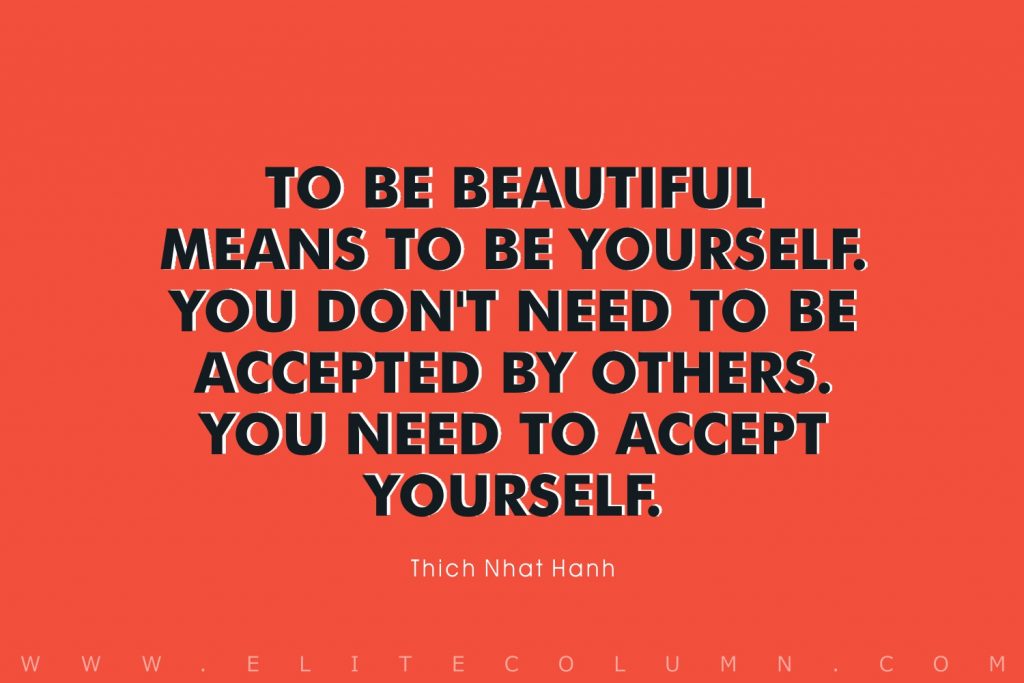 3. "To be beautiful means to be yourself. You don't need to be accepted by others. You need to accept yourself." – Thich Nhat Hanh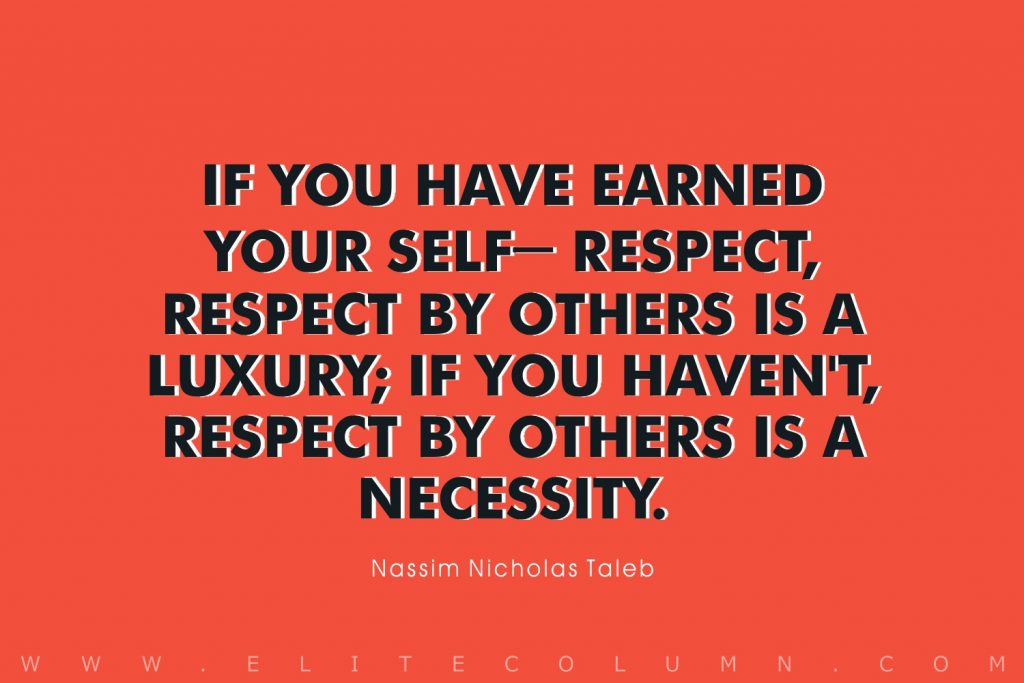 4. "If you have earned your self-respect, respect by others is a luxury; if you haven't, respect by others is a necessity." – Nassim Nicholas Taleb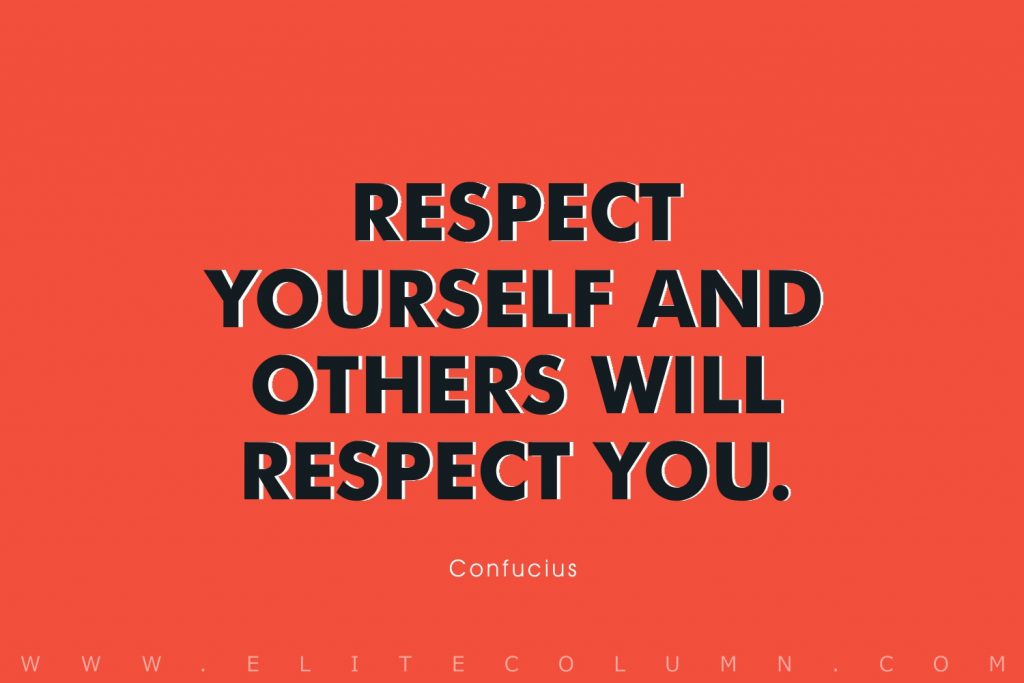 5. "Respect yourself and others will respect you." – Confucius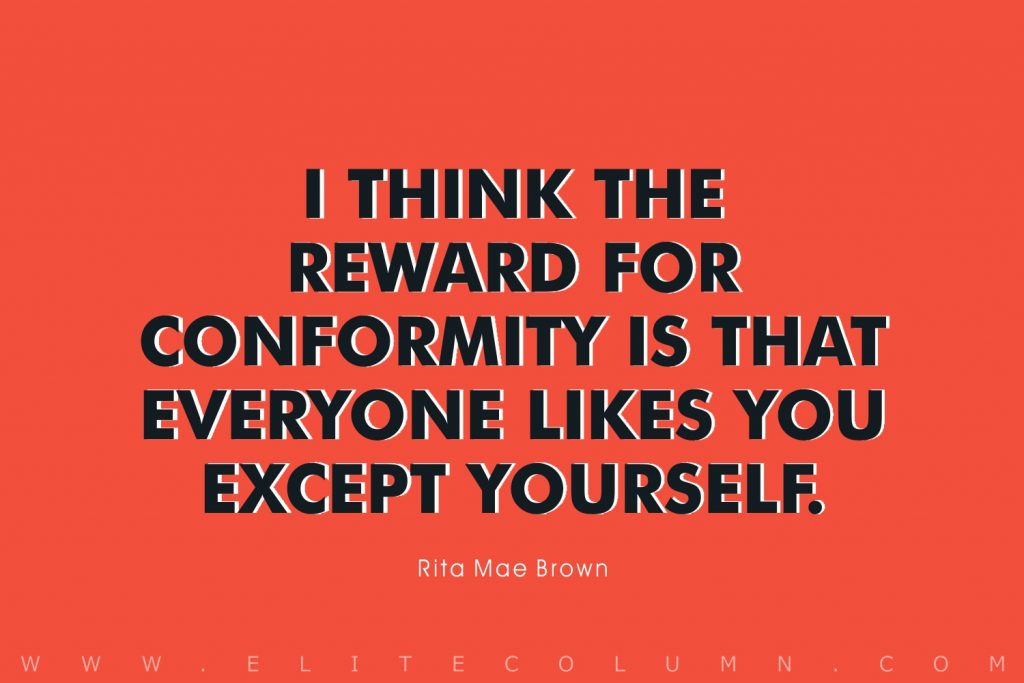 See also:
Inspirational Quotes for Kids | Inspirational Quotes for Students | Inspirational Quotes for Work | Inspirational Quotes for Women | Inspirational Quotes for Teachers | Inspirational Quotes for Girls | Inspirational Quotes for Men | Inspirational Quotes for Children
6. "I think the reward for conformity is that everyone likes you except yourself." – Rita Mae Brown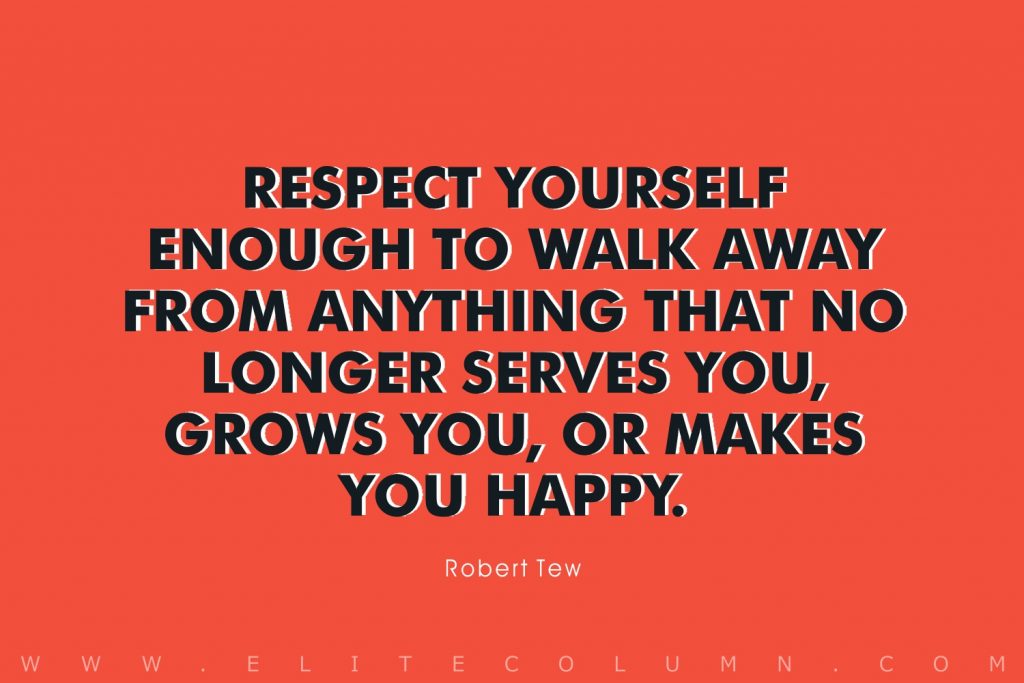 7. "Respect yourself enough to walk away from anything that no longer serves you, grows you, or makes you happy." – Robert Tew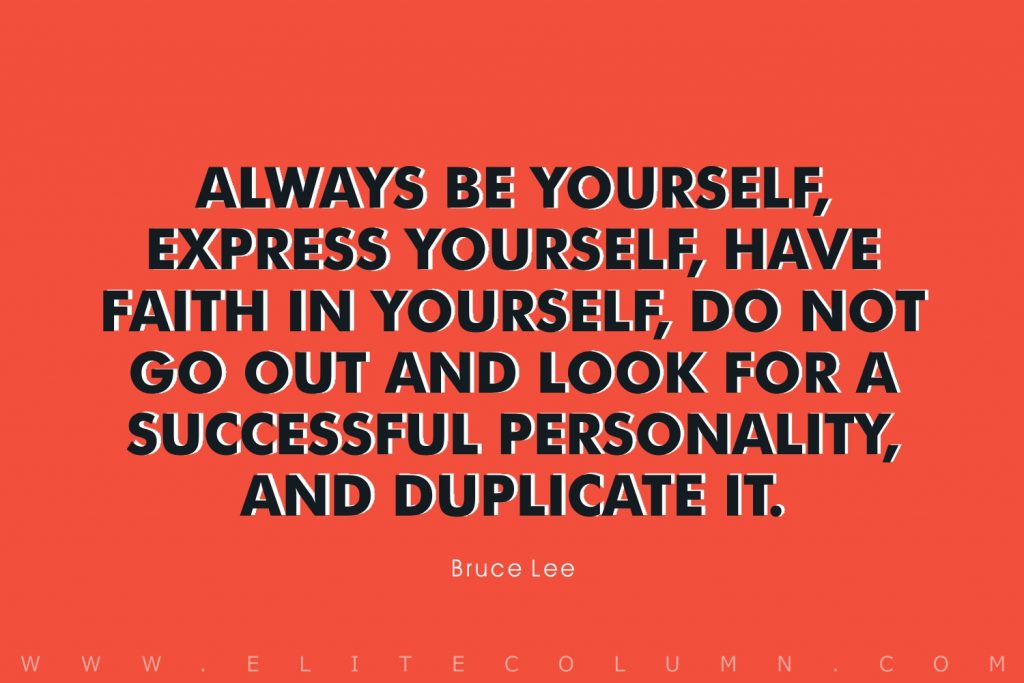 8. "Always be yourself, express yourself, have faith in yourself, do not go out and look for a successful personality, and duplicate it." – Bruce Lee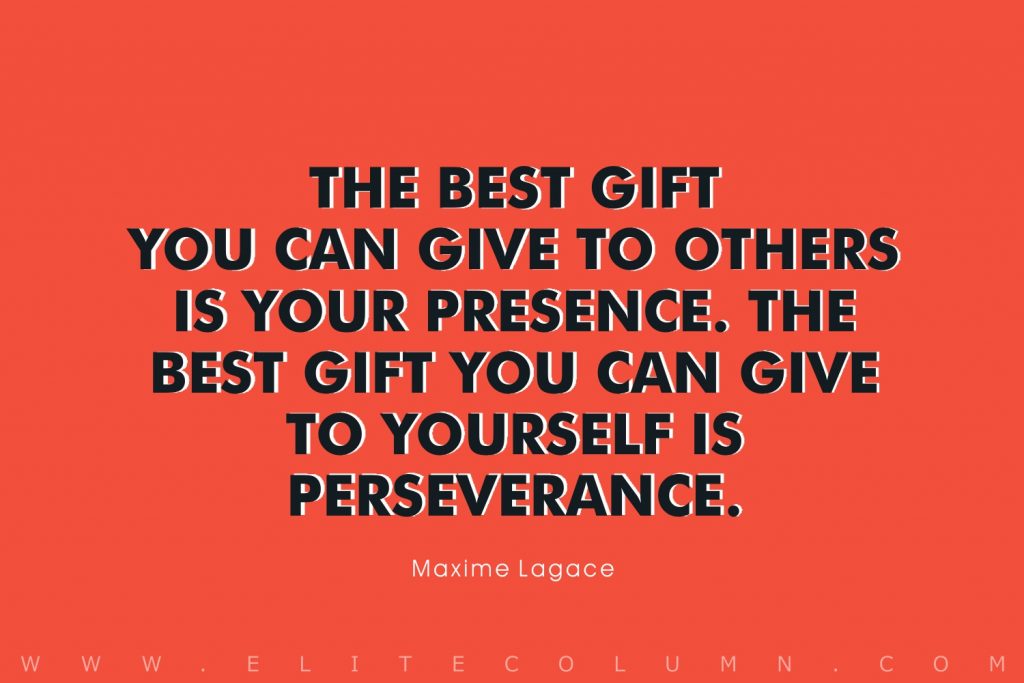 9. "The best gift you can give to others is your presence. The best gift you can give to yourself is perseverance." – Anonymous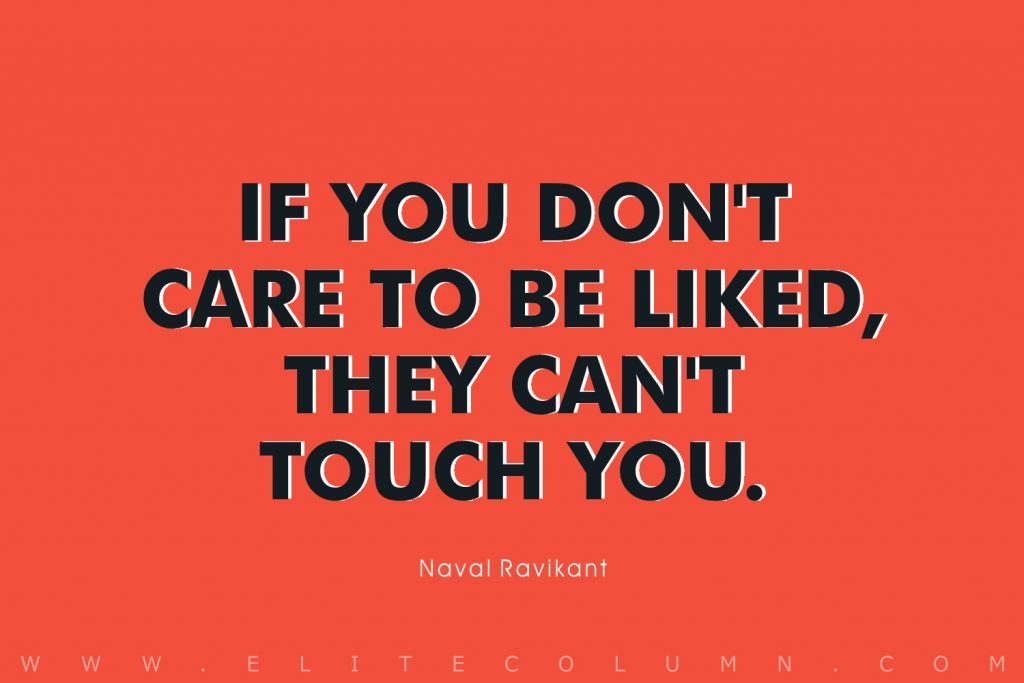 10. "If you don't care to be liked, they can't touch you." – Naval Ravikant
11. "Life is just about believing in yourself, in your dreams. You are the dream." – Keke Pamler
12. "Self-respect is the root of discipline: The sense of dignity grows with the ability to say no to oneself." – Abraham Joshua Heschel
13. "Self belief is not self centred. We can only fight effectively for others if we already believe in ourselves." – Carla H. Krueger
14. "The reward for conformity is that everyone likes you but yourself." – Rita Mae Brown
15. "I want to be the best version of myself for anyone who is going to someday walk into my life and need someone to love them beyond reason." – Jennifer Elisabeth
16. "Love yourself first and everything else falls into line." – Lucille Ball
17. "To establish true self-esteem we must concentrate on our successes and forget about the negatives in our lives." – Denis Waitley
18. "I had to grow to love my body. I did not have a good self-image at first, I chose to love myself." – Queen Latifah
19. "A person learns how to love himself through the simple acts of loving and being loved by someone else." – Haruki Murakami
20. "You yourself, deserve your love and affection." – Buddha
21. "When we fulfill our function, which is to truly love ourselves, then true happiness sets in." – Gabrielle Bernstein
22. "Self-love is an ocean and your heart is a vessel. Make it full." – Beau Taplin
23. "Love is the great miracle cure." – Louise Hay
24. "No other love can fulfill one's heart better than unconditional self-love." – Edmond Mbiaka
25. "When you discover something that nourishes your soul, care enough about yourself to make room for it." – Jean Shinoda Bolen
26. "Loving yourself comes from accepting who you really are." – Catriona Gray
27. "Loving yourself isn't vanity. It's sanity." – Katrina Mayer
28. "There is nothing that exists that is not part of you, that any judgment you make is self-judgment, you will wisely extend to yourself an unconditional love." – Harry Palmer
29. "People who love themselves, don't hurt other people. The more we hate ourselves, the more we want others to suffer." – Dan Pearce
30. "If you're not comfortable within yourself, you can't be comfortable with others." – Sidney J. Harris
31. "If you have the ability to love, love yourself first." – Charles Bukowski
32. "Once you embrace your value, it neutralizes when others think less of you." – Rob Liano
33. "'If you can't say something nice, don't say anything'? Talking nicely also applies when you're talking to yourself." – Victoria Moran
34. "No one can make you feel inferior without your consent." – Eleanor Roosevelt
35. "Our self-respect tracks our choices." – Dan Coppersmith
36. "Self-pity gets you nowhere." – Harry Emerson Fosdick
37. "One's dignity may be assaulted…cruelly mocked, but it can never be taken away unless it is surrendered." – Michael J. Fox
38. "There are days I drop words of comfort on myself and remember that it is enough to be taken care of by myself." – Brian Andreas
39. "Your peers will respect you for your integrity and character, not your possessions." – David Robinson
40. "If your compassion does not include yourself, it is incomplete." – Jack Kornfield
41. "Low self-esteem is like driving with your hand-break on." – Maxwell Maltz
42. "The choices that you have made have been because of what you believe to be true for yourselves." – Oprah Winfrey
43. "Don't rely on someone else for your self-worth. Accept who you are, not because you think someone else wants you to be different." – Stacey Charter
44. "Stay out of your own way" – Whoopi Goldberg
45. "Not being yourself is the worst form of self-disrespect." – Mokokoma Mokhonoana
46. "You are responsible for your life." – Oprah Winfrey
47. "The greatest thing in the world is to know how to belong to oneself." – Michel de Montaigne
48. "I prefer to be true to myself, even at the hazard of incurring the ridicule of others." – Frederick Douglass
49. "If you don't love yourself, nobody will, you won't be good at loving anyone else." – Wayne Dyer
50. "Self-worth is only determined by you and if you don't thing you worth it, that's going to ruin everything ." – Billie Eilish
Thanks for checking out the best Self Respect Quotes. Feel free to share the quotes with your friends. Leave a comment below and which are your favourite Self Respect Quotes ?
See also:
Parenting Quotes | Entrepreneur Quotes | Mind Quotes | Healing Quotes | Prayer Quotes | Cousin Quotes | Reading Quotes | Thinking Quotes
You can find us at – Facebook | Instagram | LinkedIn | Pinterest | Twitter