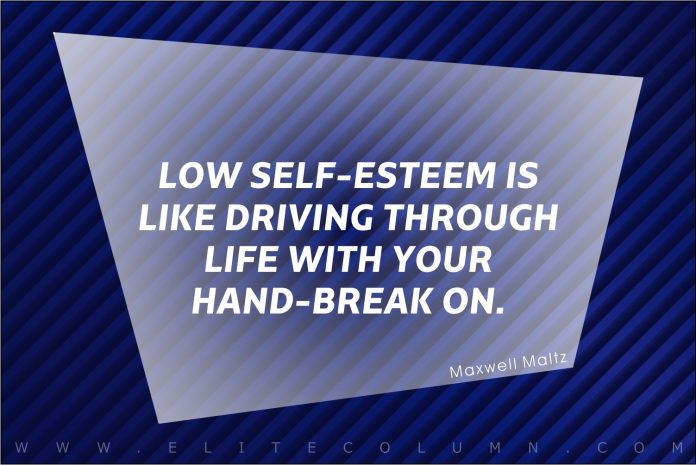 Check out 50 Self Love Quotes today.
50 Best Self Love Quotes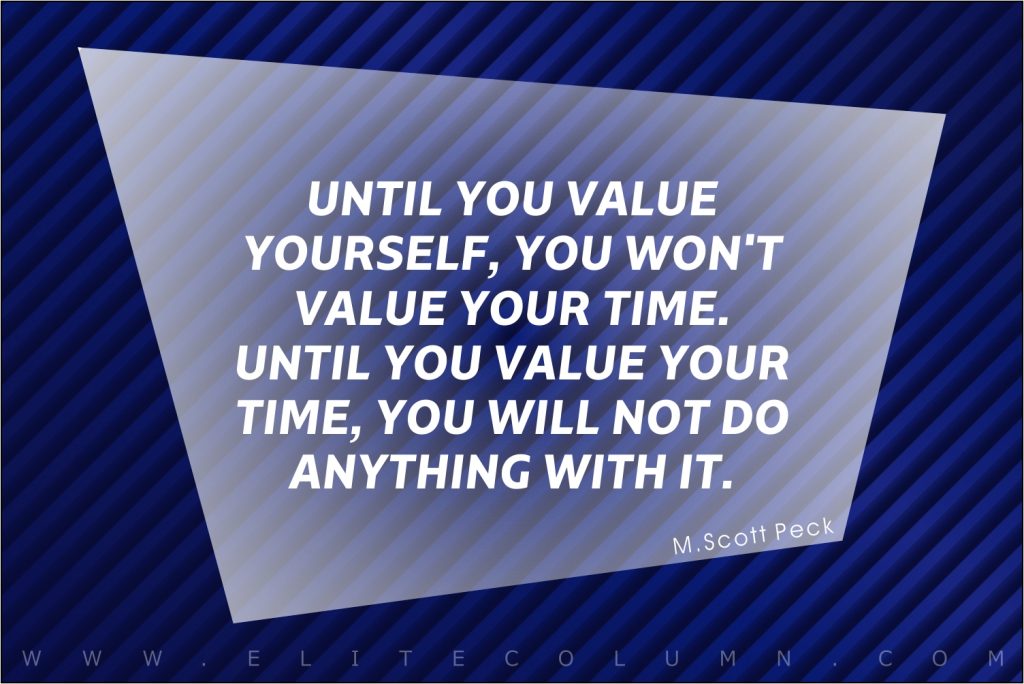 1. "Until you value yourself, you won't value your time. Until you value your time, you will not do anything with it. " – M. Scott Peck
2. "Feeling beautiful has nothing to do with what you look like." – Emma Watson
3. "Worthiness does not have prerequisites." – Brene Brown
4. "Chic is when a woman is in harmony with herself." – Giambattista Valli
5. "I wish I could tell my younger self that she was always more than a body. She always had more to offer the world than weight loss and flat abs. So much more." – Megan Jayne Crabbe
6. "The more I like me, the less I want to pretend to be other people." – Jamie Lee Curtis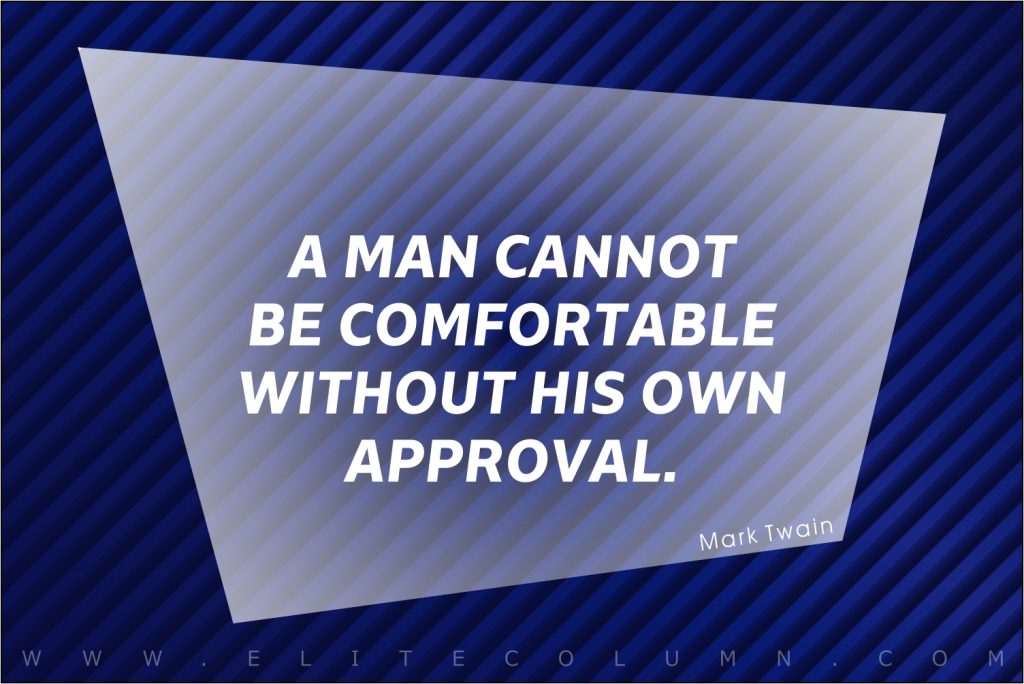 7."A man cannot be comfortable without his own approval." – Mark Twain
8. "Just because we have acne, tummy rolls, and chaffing thighs doesn't mean we need fixed. Period." – Mik Zazon
9. "Take your time and your talent and figure out what you have to contribute to this world, and get over what the hell your butt looks like in those jeans!" – America Ferrara
10. "There is nothing more boring and fruitless than a woman lamenting the fact her stomach is round." – Cheryl Strayed
11. "I don't want to wait until I'm 73 to embrace my body. To look back and think of my beauty: How did I miss it? Let's not wait another moment." – Ashley Asti
12. "The most powerful thing anyone can say to us is what we say to ourselves." – Christine D'Ercole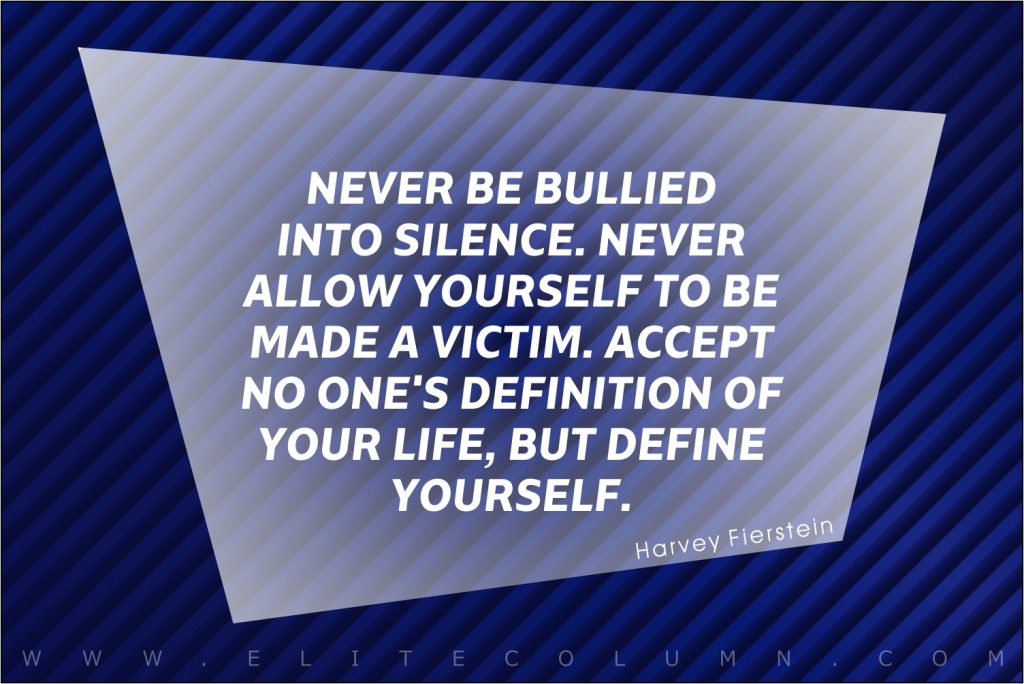 13. "Never be bullied into silence. Never allow yourself to be made a victim. Accept no one's definition of your life, but define yourself." – Harvey Fierstein
14. "To love yourself right now, just as you are, is to give yourself heaven. Don't wait until you die. If you wait, you die now. If you love, you live now." – Alan Cohen
15. "You can't hate yourself happy. You can't criticize yourself thin. You can't shame yourself worthy. Real change begins with self-love and self-care." – Jessica Ortner
16. "Don't waste so much time thinking about how much you weigh. There is no more mind-numbing, boring, idiotic, self-destructive diversion from the fun of living." – Meryl Streep
17. "Feeling confident, being comfortable in your skin—that's what really makes you beautiful." – Bobbi Brown
18. "Stop spending all day obsessing, cursing, perfecting your body like it's all you've got to offer the world. Your body is not your art, it's your paintbrush." – Glennon Doyle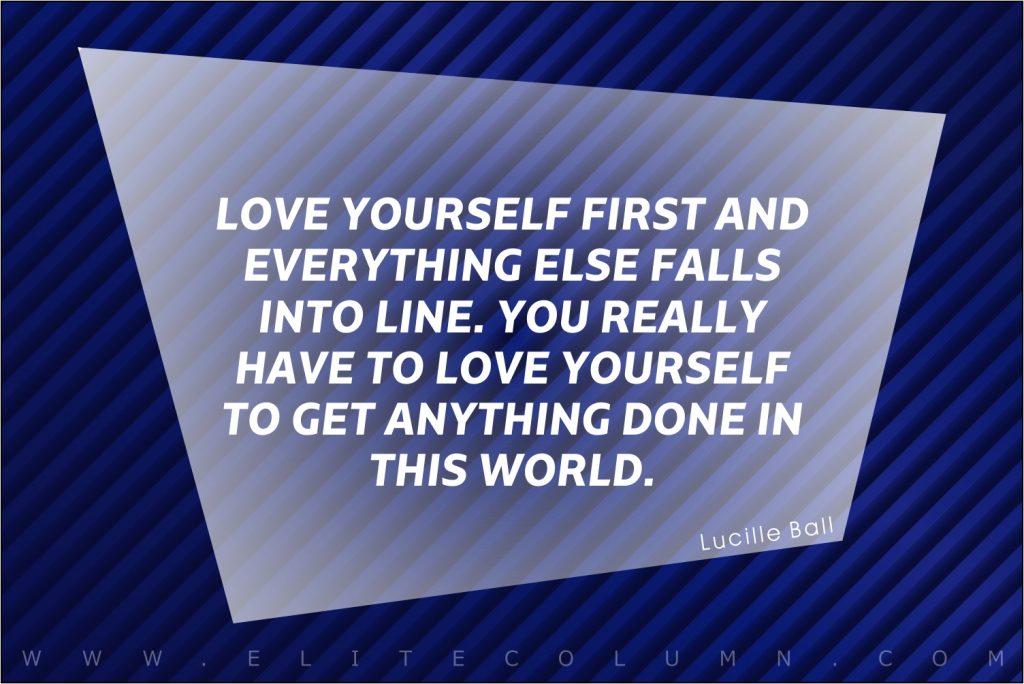 19. "Love yourself first and everything else falls into line. You really have to love yourself to get anything done in this world." – Lucille Ball
20. "Life is so much more beautiful and complex than a number on a scale." – Tess Munster
21. "I think your whole life shows in your face and you should be proud of that." – Lauren Bacall
22. "You have been criticizing yourself for years and it hasn't worked. Try approving of yourself and see what happens." – Louise Hay
23. "Stop trying to fix your body. It was never broken." – Eve Ensler
24. "People often say that beauty is in the eye of the beholder, and I say that the most liberating thing about beauty is realizing that you are the beholder." – Salma Hayek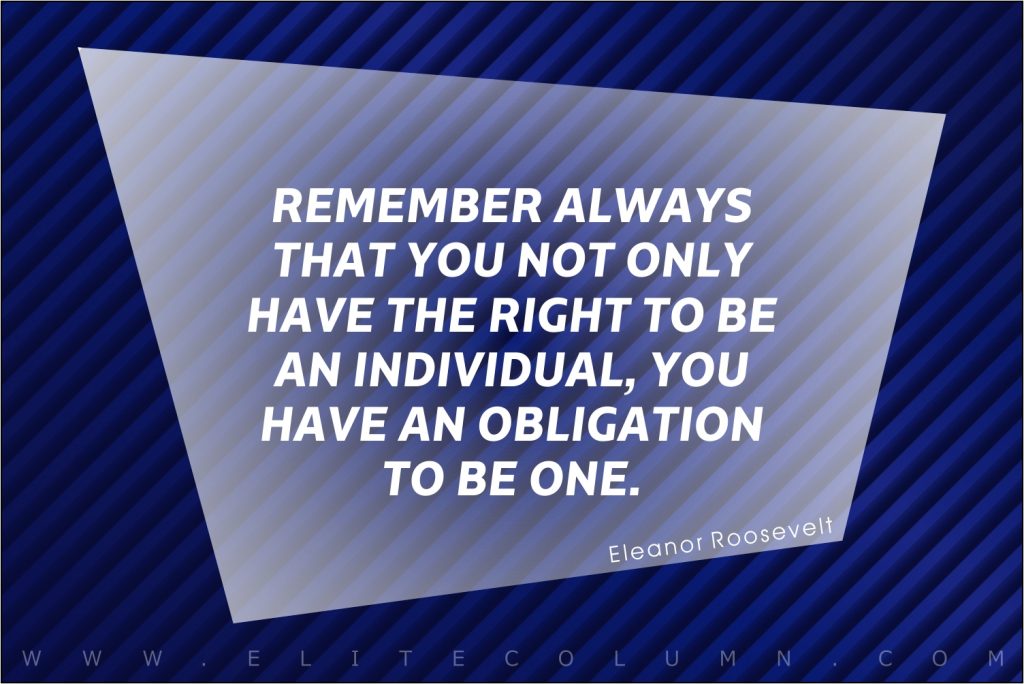 25. "Remember always that you not only have the right to be an individual, you have an obligation to be one." – Eleanor Roosevelt
26. "All bodies are swimsuit bodies." – Catherine Li
27. "The reality was my life wasn't miserable because I was curvy; I was miserable because I thought I'd be happier if I were thinner." – Brittany Gibbons
28. "Lines can be the etchings of your biggest smiles, the frowns you learned from, the proof that you change and grow." – Eleanor Gordon-Smith
29. "Your words have so much power. Every day, if you tell yourself 'I love you,' if you give yourself one word of validation, it will change your mind." – Ashley Graham
30. "You define beauty yourself. Society doesn't define your beauty." – Lady Gaga
See also:
Encouraging Quotes | Hate Quotes | Adventure Quotes | Book Quotes | Sports Quotes | Change Quotes | Best Friend Quotes | Opportunity Quotes | Friendship Quotes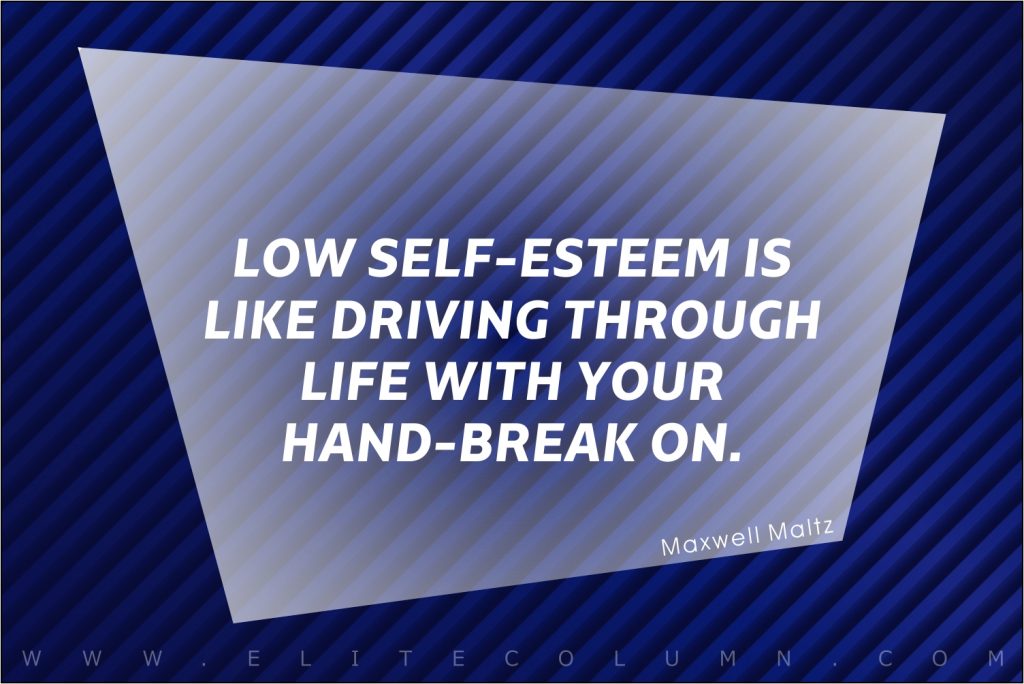 31. "Low self-esteem is like driving through life with your hand-break on." – Maxwell Maltz
32. "It doesn't have anything to do with how the world perceives you. What matters is what you see." – Gabourey Sidibe
33. "To be yourself in a world that is constantly trying to make you something else is the greatest accomplishment." – Ralph Waldo Emerson
34. "My weight? It is what it is. You could get hit by a bus tomorrow. It's about being content. And sometimes other priorities win." – Melissa McCarthy
35. "I think about my body as a tool to do the stuff I need to do, but not the be all and end all of my existence." – Lena Dunham
36. "Do not apologize for your sacred body. All of you is holy." – Ashley Asti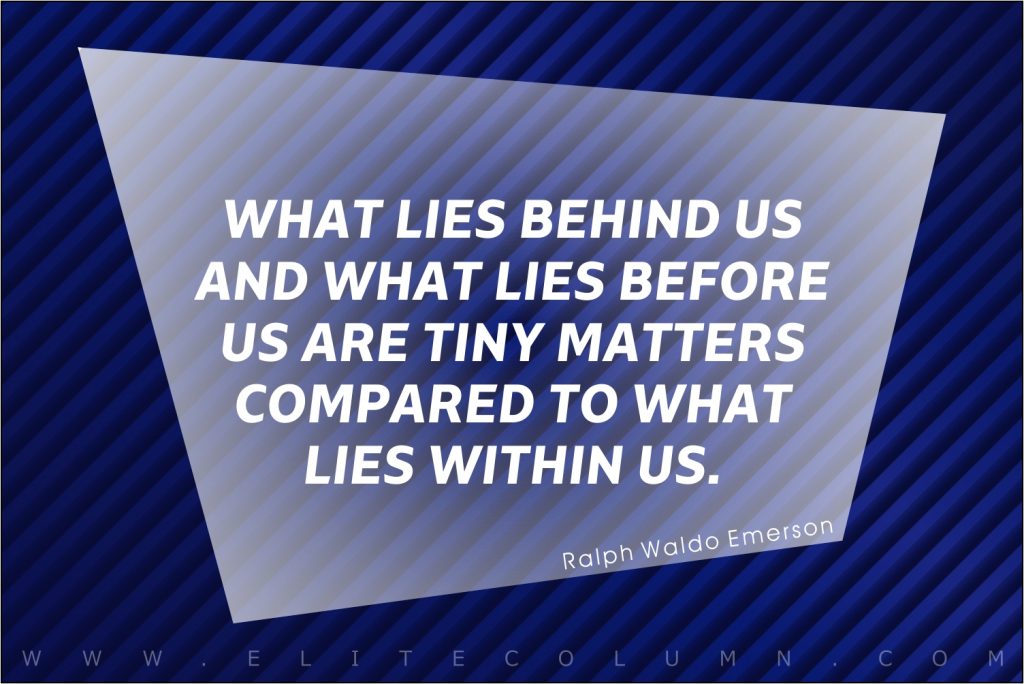 37. "What lies behind us and what lies before us are tiny matters compared to what lies within us." – Ralph Waldo Emerson
38. "If you focus on the inside, you'll feel just as great about the outside. I feel attractive when I'm doing good and helping people." – Keke Palmer
39. "Your body. Your diet. Your life. It isn't perfect. It never will be. But it's real. It's honest. It's beautifully flawed. And totally magical." – Nicola Jane Hobbs
40. "And I said to my body softly, 'I want to be your friend.' It took a long breath and replied, 'I have been waiting my whole life for this.'" – Nayyirah Waheed
41. "We can't hate ourselves into a version of ourselves we can love." – Lori Deschene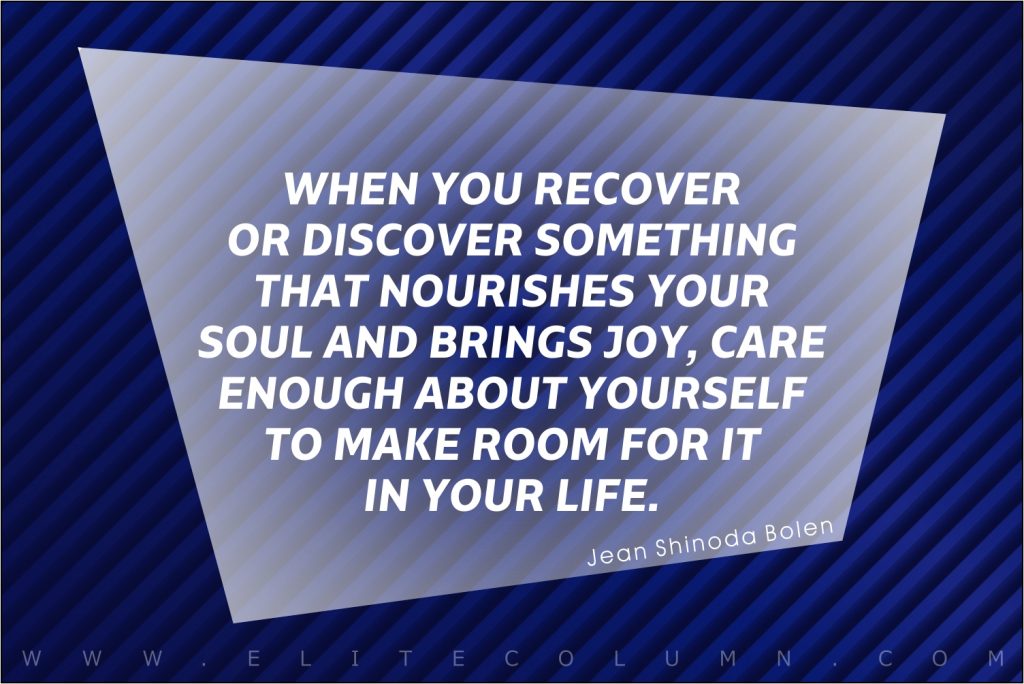 42. "Treat your body like an instrument, not an ornament." – Gary Thomas
43. "When you recover or discover something that nourishes your soul and brings joy, care enough about yourself to make room for it in your life." – Jean Shinoda Bolen
44. "Each individual woman's body demands to be accepted on its own terms." – Gloria Steinem
45. "Hating our bodies is something that we learn, and it sure as hell is something that we can unlearn." – Megan Jayne Crabbe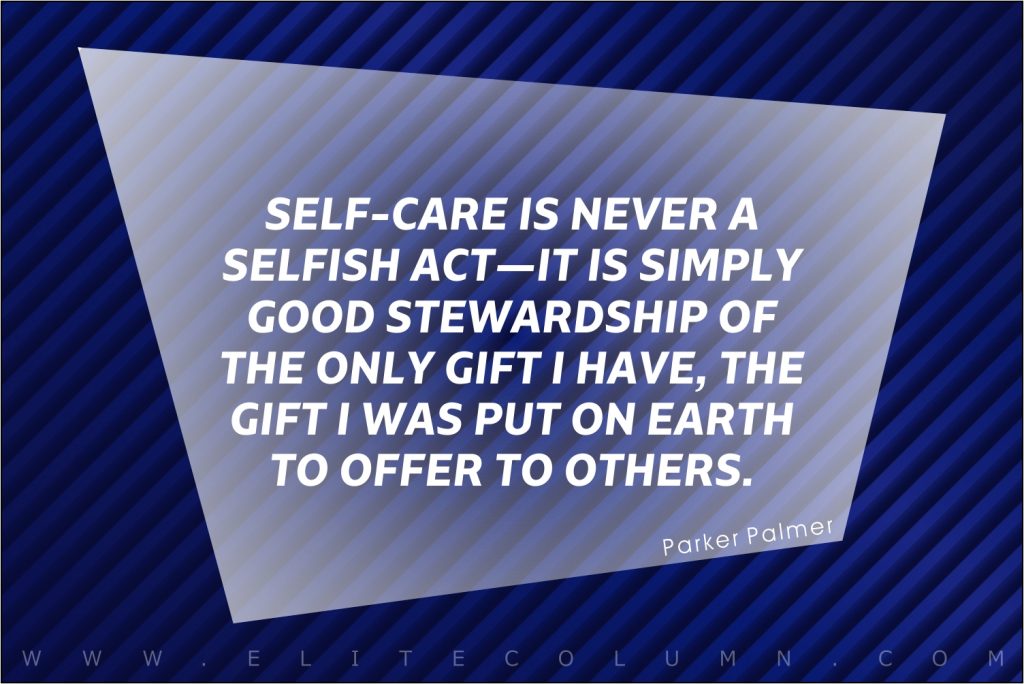 46. "Self-care is never a selfish act it is simply good stewardship of the only gift I have, the gift I was put on earth to offer to others." – Parker Palmer
47. "I've made peace with the fact that the things that I thought were weaknesses or flaws were just me. I like them." – Sandra Bullock
48. "If you retain nothing else, always remember the most important rule of beauty, which is who cares?" – Tina Fey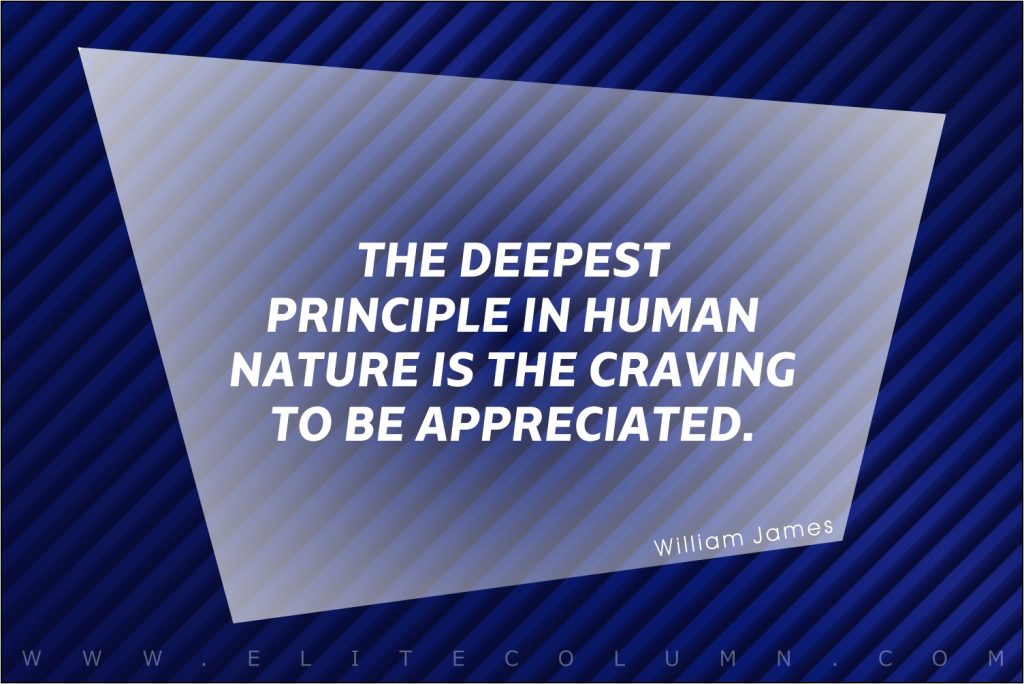 49. "The deepest principle in human nature is the craving to be appreciated." – William James
50. "Confidence is the only key. I can't think of any better representation of beauty than someone who is unafraid to be herself." – Emma Stone
Thanks for checking out the best Self Love Quotes. Feel free to share the quotes with your friends. Leave a comment below and which are your favourite Self Love Quotes ?
See also:
Hard Times Quotes | Disappointment Quotes | Determination Quotes | Tough Times Quotes | Hilarious Quotes | Moving On Quotes | Meditation Quotes | Uplifting Quotes
You can find us at – Facebook | Instagram | LinkedIn | Pinterest | Twitter