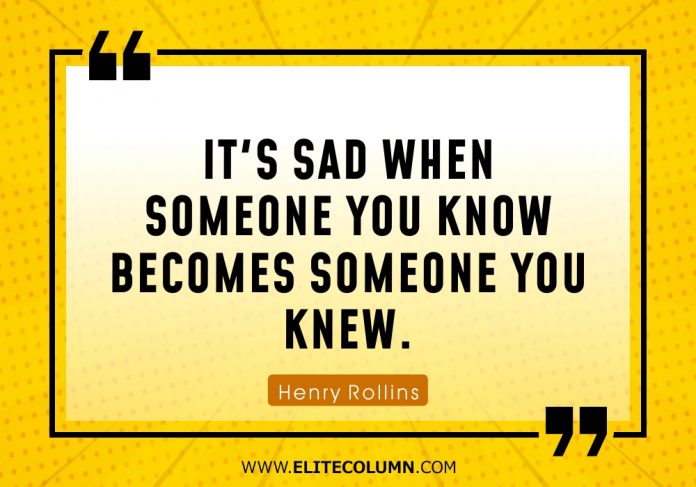 Check out 50 Sad Quotes today.
50 Best Sad Quotes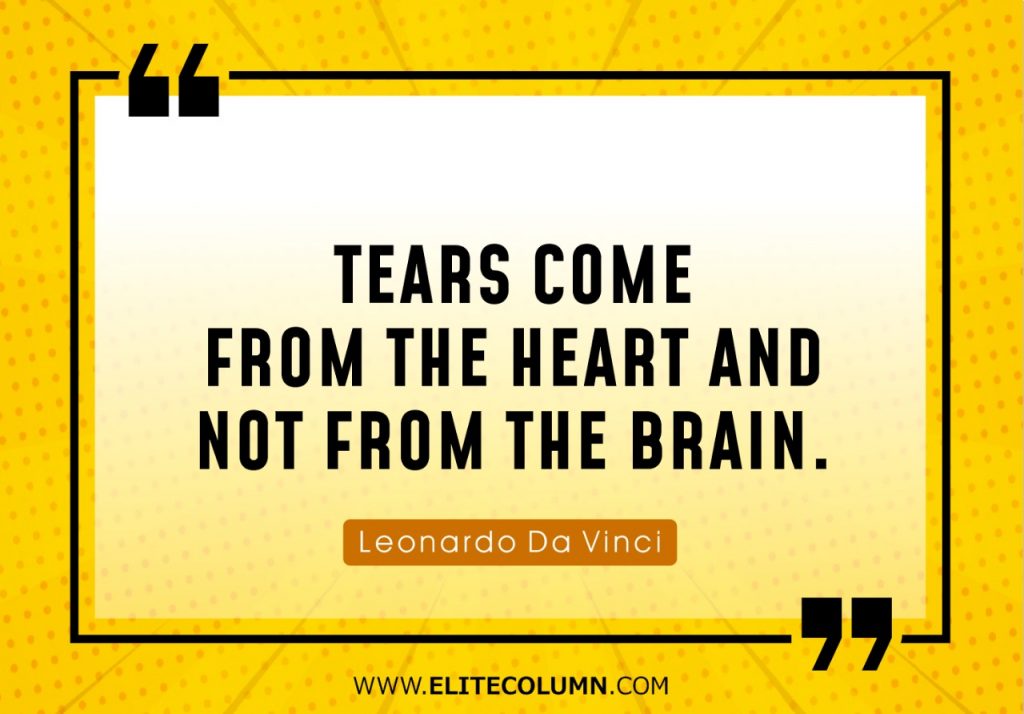 1. "Tears come from the heart and not from the brain." – Leonardo Da Vinci
2. "Don't get lost in your pain, know that one day your pain will become your cure." – Rumi
3. "Trust is like an eraser, it gets smaller and smaller after every mistake." – Anonymous
4. "If two people are meant to be together, they will eventually find their way back into each other's arms… no matter what." – Anonymous
5. "You will never find the right person if you never let go of the wrong one." – Elizabeth Hollomon
6. "I don't like depending on people because people leave all the time. Because at the end of the day all you have is yourself and that has to be enough." – Anonymous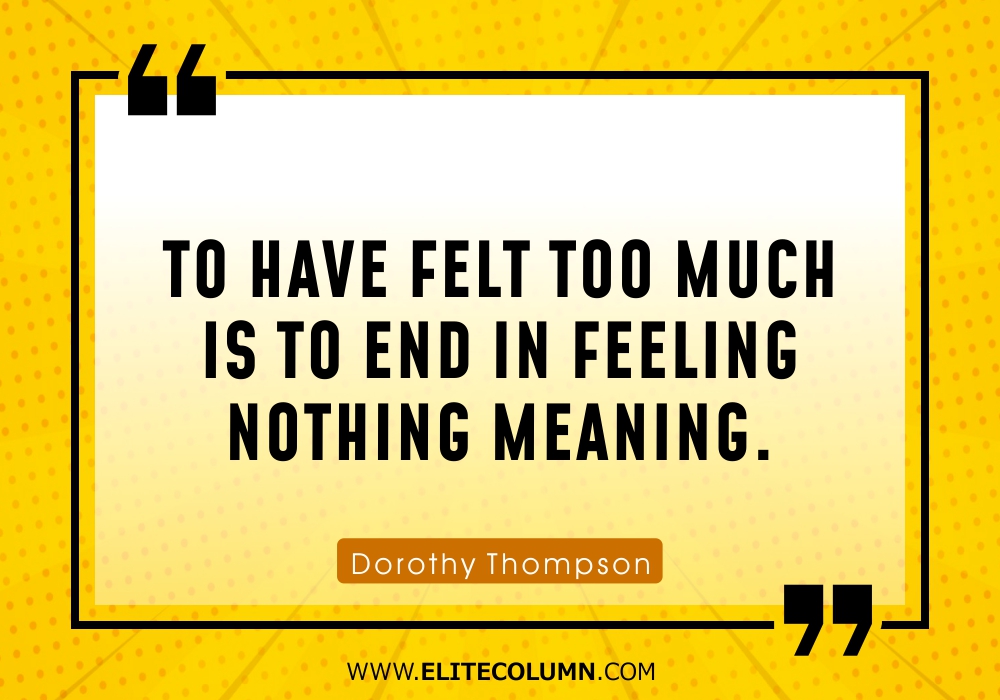 7. "To have felt too much is to end in feeling nothing meaning." – Dorothy Thompson
8. Keep smiling… and one day life will get tired of upsetting you." – Nitya Prakash
9. "When someone lies to you, it's because they don't respect you enough, to be honest, and they think you are too stupid to know the difference." – Anonymous
10. "It sucks, doesn't it? Feeling like you're not good enough." – Anonymous
11. "Be strong now because things will get better. It might be stormy now, but it can't rain forever." – Anonymous
12. "It hurts when you have someone in your heart but you can't have them in your arms." – Anonymous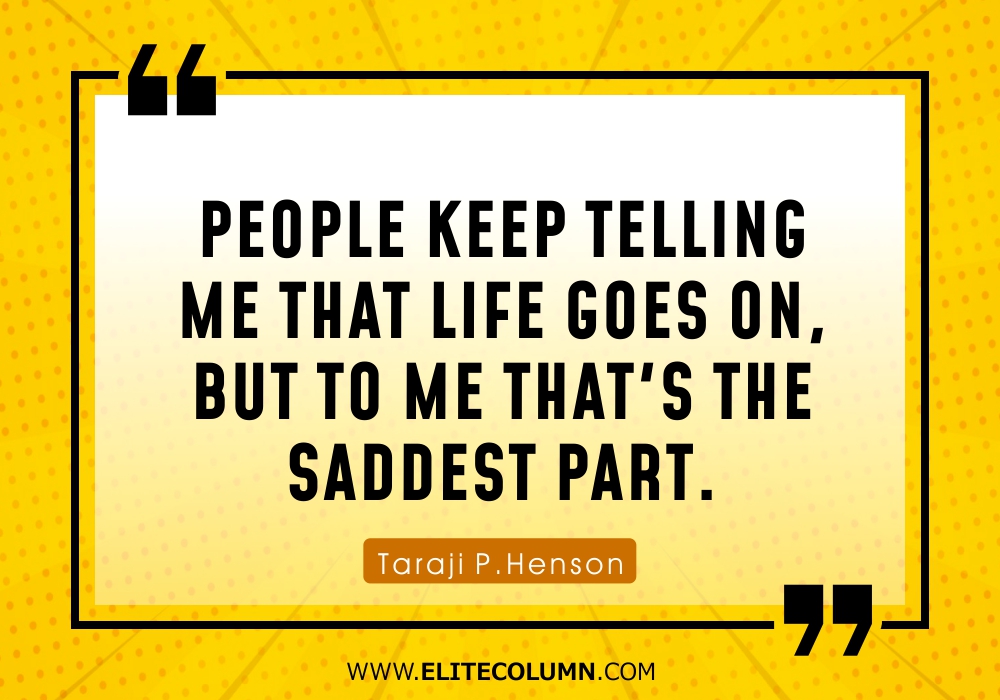 13. "People keep telling me that life goes on, but to me that's the saddest part." – Taraji P.Henson
14. "You fall in love with the most unexpected person at the most unexpected time." – Anonymous
15. "Forget all the reasons why it won't work, and believe the one reason why it will." – Ziad K. Abdelnour
16. "You can't go back and change the beginning but you can start where you are and change the ending." – C.S. Lewis
17. "So sick of pretending that everything is alright because it's not." – Anonymous

18. "Memories have to be our most painful blessing." – Kanye West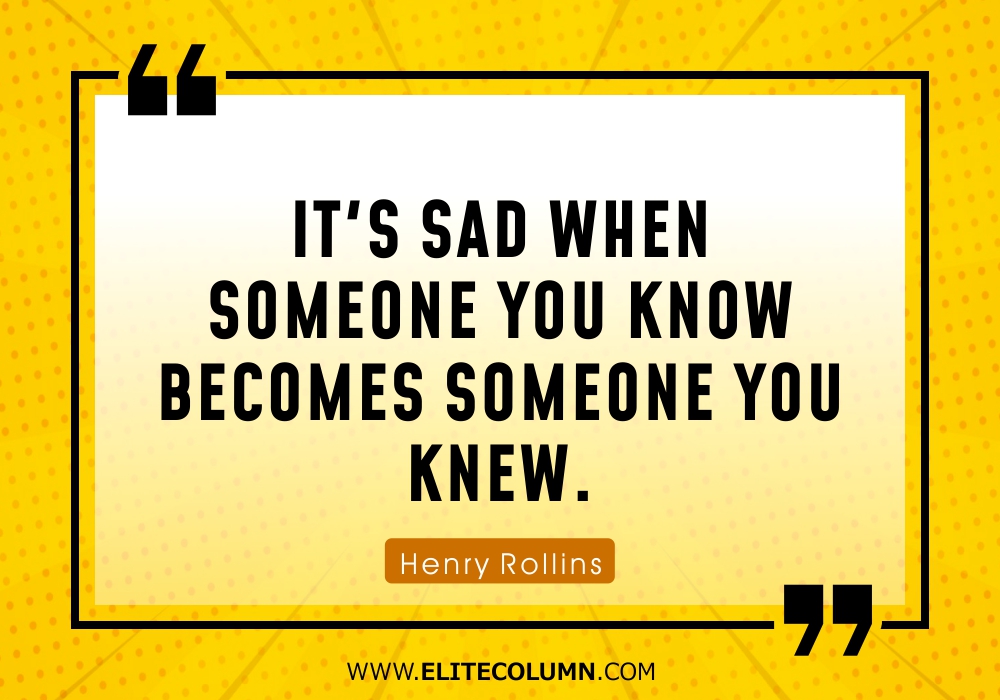 19."It's sad when someone you know becomes someone you knew." – Henry Rollins
20. "Nobody knows about the little meltdowns I have when I'm alone. They only know about the smiles and laughs I show them." – Anonymous
21. "You still make me smile, even if you're the reason why I'm sad." – Zakiya And Majid
22. "You'll never know how strong you are, until being strong is the only choice you have." – Bob Marley
23. "You say you care but you leave me alone to cry." – Anonymous
24. "What brings us to tears, will lead us to grace. Our pain is never wasted." – Bob Goff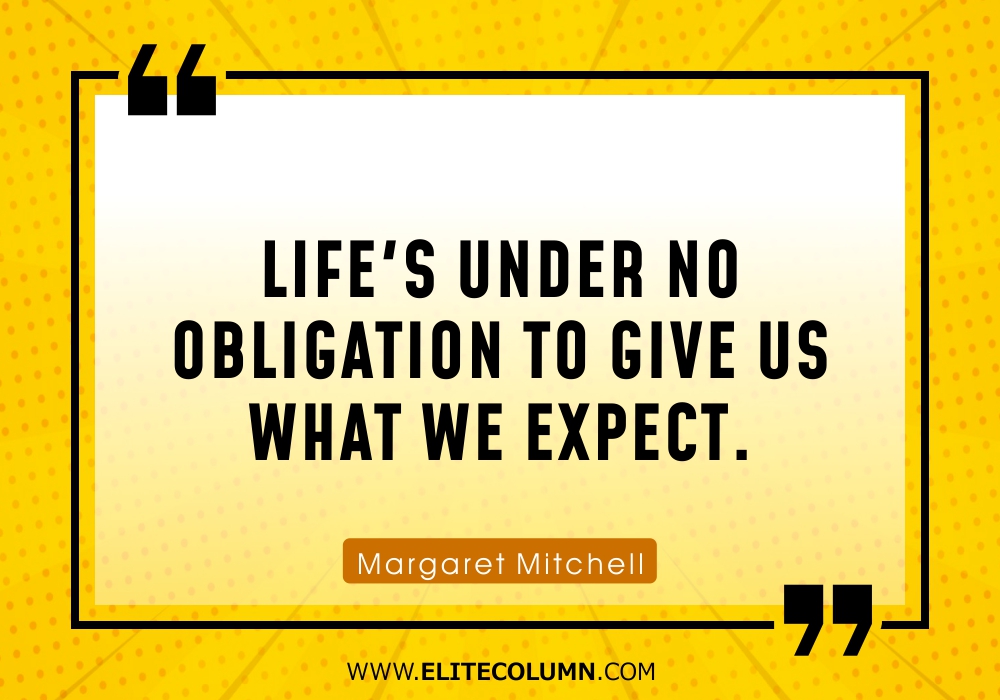 25. "Life's under no obligation to give us what we expect." – Margaret Mitchell
See also:
Nature Quotes | Kindness Quotes | Sister Quotes | Leadership Quotes | Death Quotes | Respect Quotes | Brother Quotes | Hope Quotes | Loneliness Quotes
26. "Sorrows cannot all be explained away in a life truly lived, grief and loss accumulate like possessions." – Stefan Kanfer
27. "There are two types of people in the world: those who prefer to be sad among others, and those who prefer to be sad alone." – Nicole Krauss
28. "Life is sad, life is a bust, all you can do is do what you must." – Bob Dylan
29. "I always like walking in the rain, so no one can see me crying." – Charlie Chaplin
30. "The walls we build around us to keep sadness out also keeps out the joy." – Jim Rohn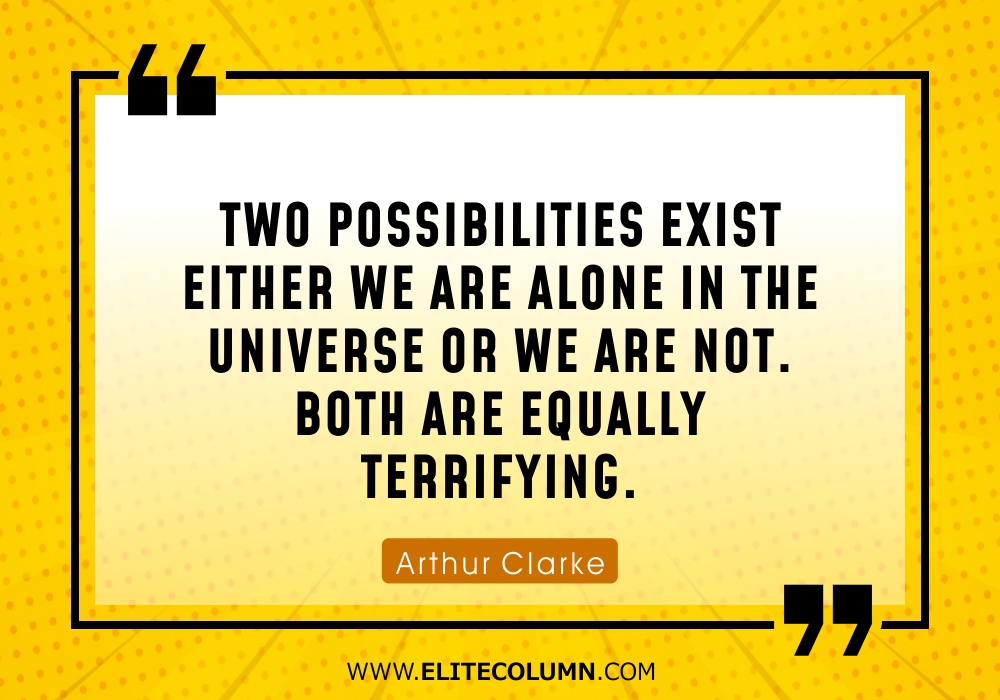 31. "Two possibilities exist either we are alone in the universe or we are not. Both are equally terrifying." – Arthur Clarke
32. "Sweet is the memory of distant friends! Like the mellow rays of the departing sun, it falls tenderly, yet sadly, on the heart." – Washington Irving
33. "Sadness usually results from one of the following causes either when a man does not succeed, or is ashamed of his success." – Seneca
34. "There is no worse sorrow than remembering happiness in the day of sorrow." – Alfred De Musset
35. "Behind every sweet smile, there is a bitter sadness that no one can ever see and feel." – Tupac Shakur
36. "So much sadness exists in the world that we are all under obligation to contribute as much joy as lies within our powers." – John Sutherland Bonnell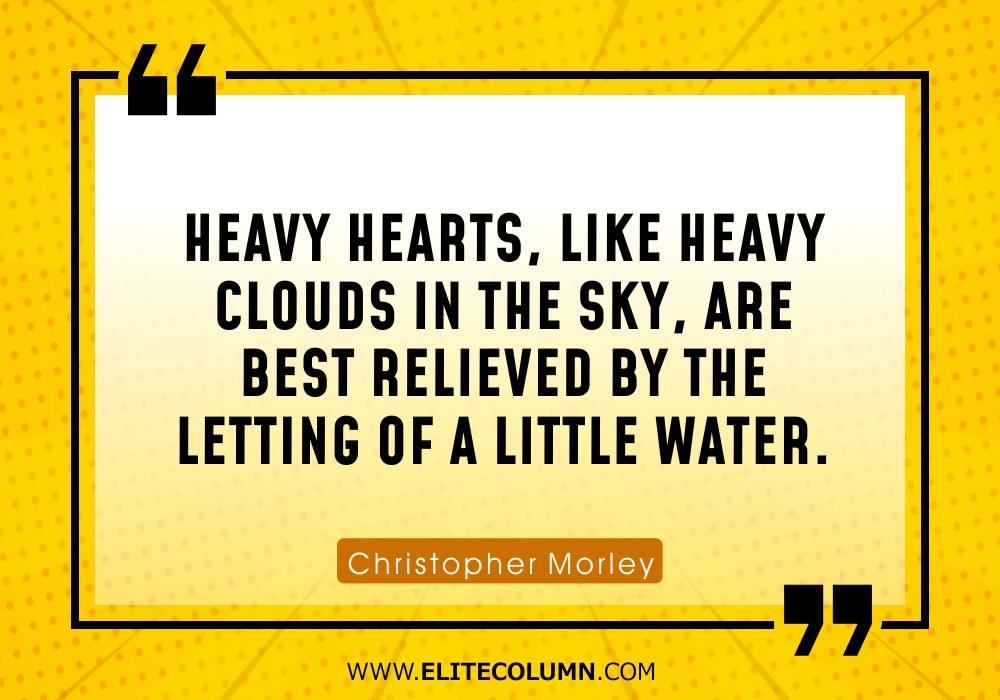 37. "Heavy hearts, like heavy clouds in the sky, are best relieved by the letting of a little water." – Christopher Morley
38. "Absence from whom we love is worse than death, and frustrates hope severer than despair." – William Cowper

39. "Nobody really cares if you're miserable, so you might as well be happy." – Cynthia Nelms
40. "To fall in love is awfully simple, but to fall out of love is simply awful." – Bess Myerson
41. "You're going to make it. It'll be hard but you're going to make it." – Anonymous

42. "I try not to miss you, I try to let you go, but in the end, you're always on my mind." – Anonymous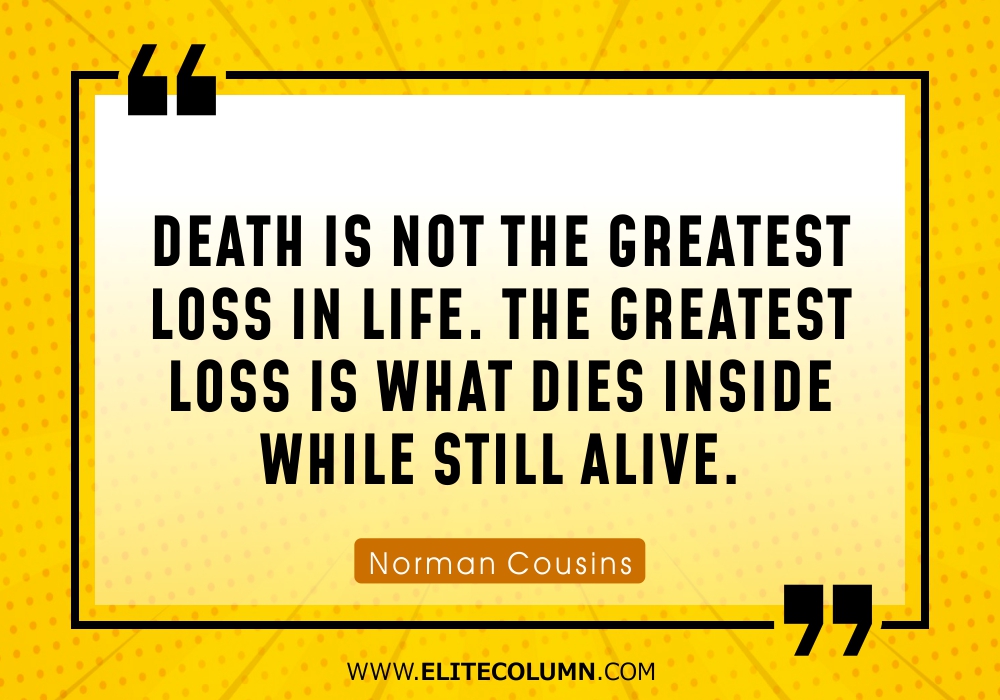 43."Death is not the greatest loss in life. The greatest loss is what dies inside while still alive." – Norman Cousins
44. "Fight for what's worth fighting for." – Anonymous
45. "The worst feeling is when you feel like you're annoying the only person you wanna talk to." – Anonymous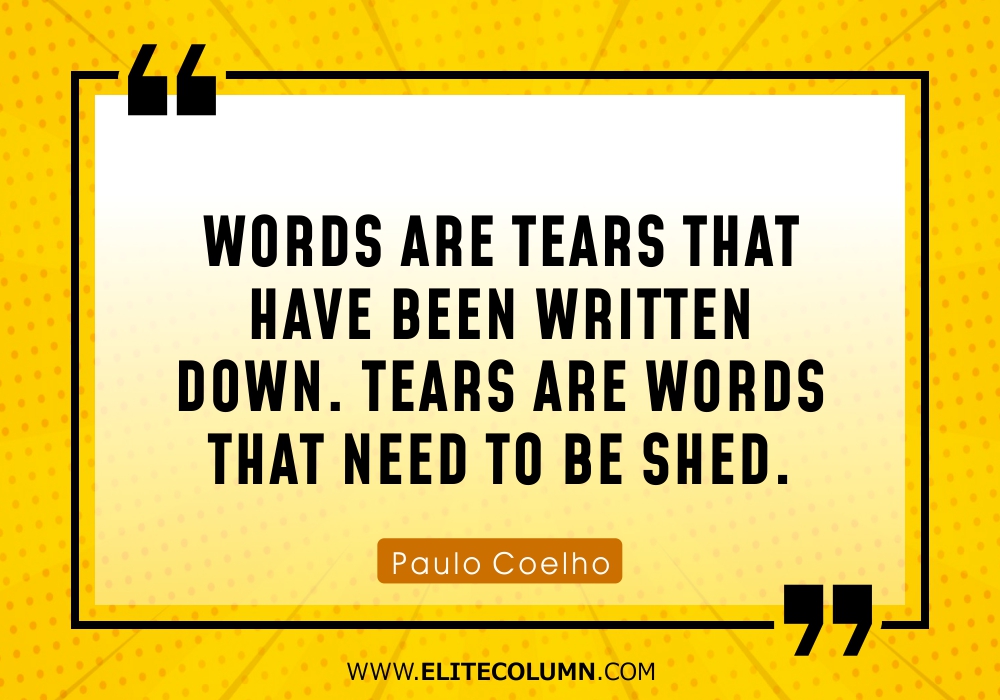 46."Words are tears that have been written down. Tears are words that need to be shed." – Paulo Coelho
47. "I have a thousand reasons to die and many millions of tears to cry." – Draconian
48. "Don't tell me I've changed, when in reality, I just stopped dealing with you." – Carson Kolhoff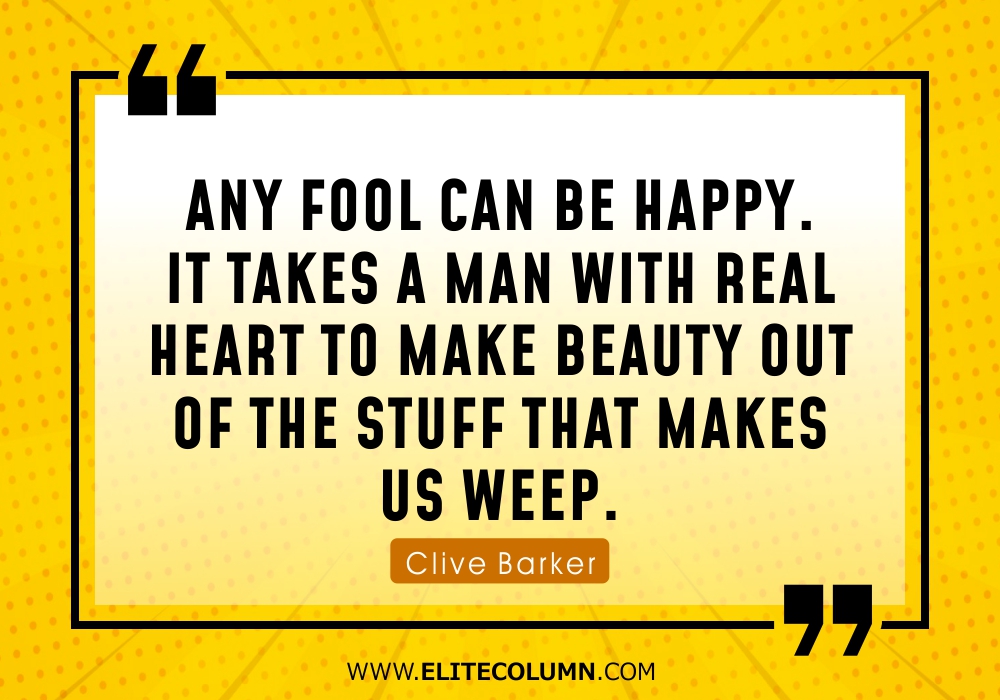 49."Any fool can be happy. It takes a man with real heart to make beauty out of the stuff that makes us weep." – Clive Barker
50. "It's sad to know I'm done. But looking back, I've got a lot of great memories." – Bonnie Blair
Thanks for checking out the best Sad Quotes. Feel free to share the quotes with your friends. Leave a comment below and which are your favourite Sad Quotes ?
See also:
Hardwork Quotes | Strength Quotes | Beauty Quotes | Buddha Quotes | Funny Quotes | Depression Quotes | Deep Quotes | Short Quotes
You can find us at – Facebook | Instagram | LinkedIn | Pinterest | Twitter