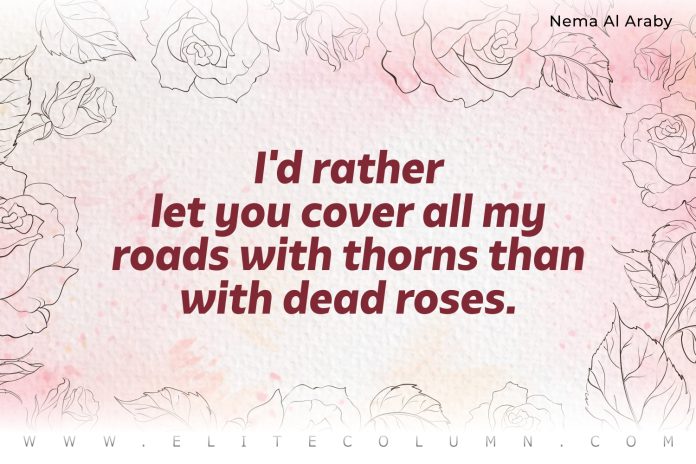 Check out 50 Rose Others Quotes today.
50 Best Rose Quotes
1. "When life throws thorns, hunt for roses." – Anonymous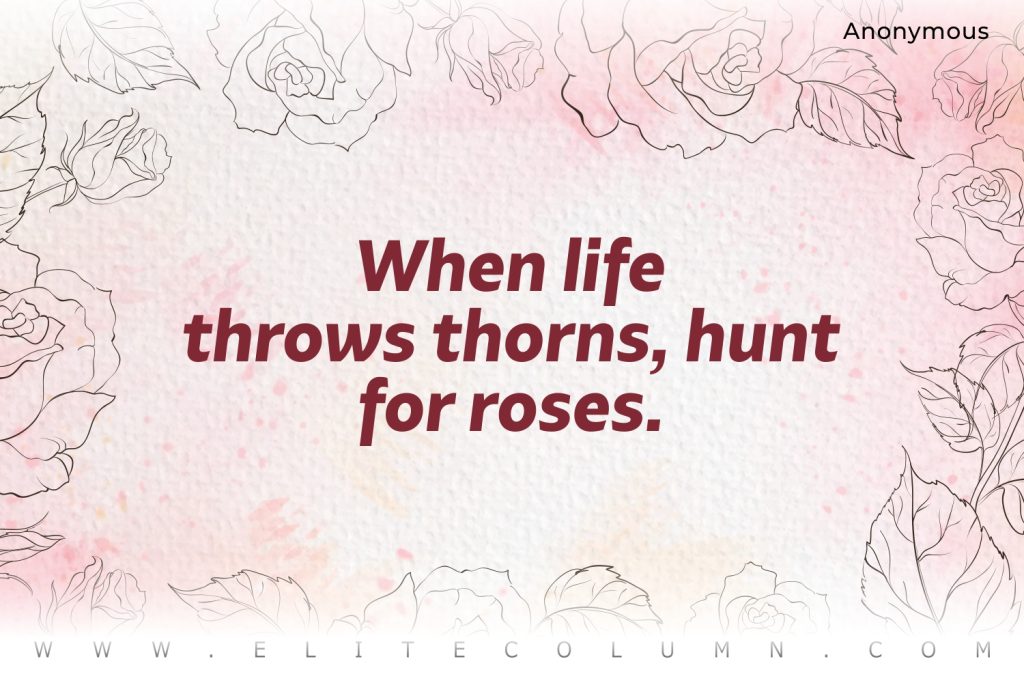 2. "We can complain because rose bushes have thorns, or rejoice because thorn bushes have roses." – Abraham Lincoln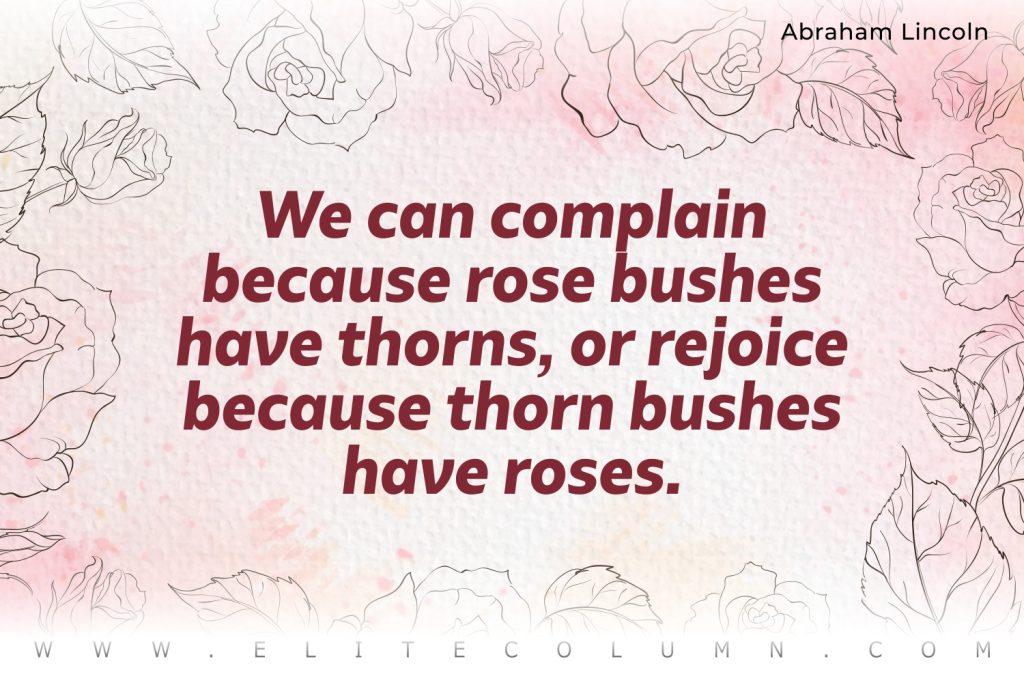 3. "I'd rather let you cover all my roads with thorns than with dead roses." – Nema Al Araby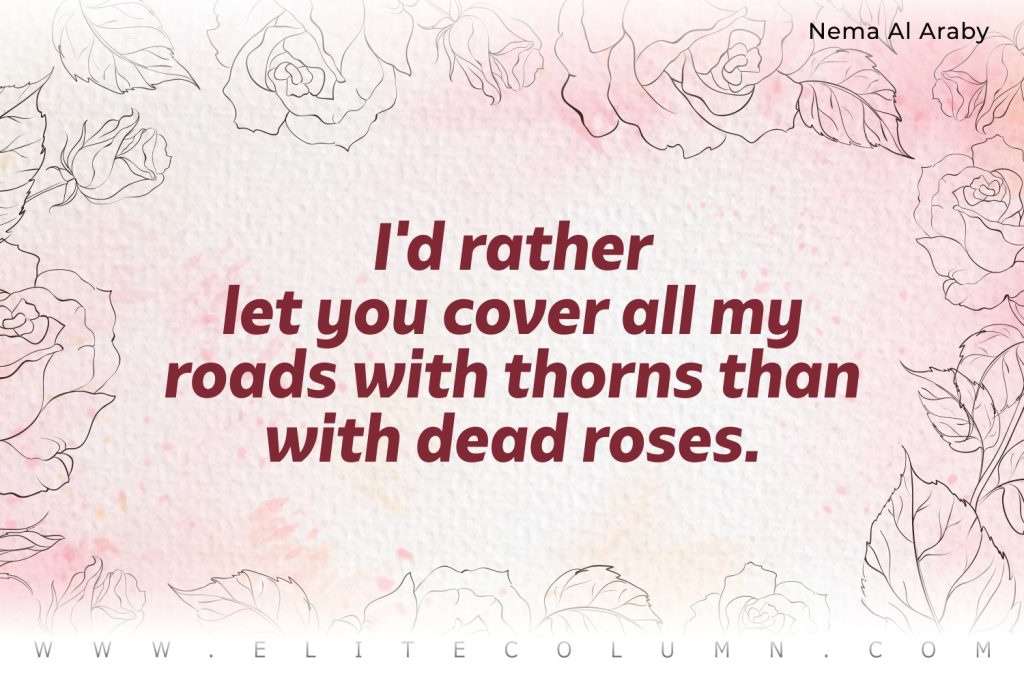 4. "The rose and the thorn, and sorrow and gladness are linked together." – Saadi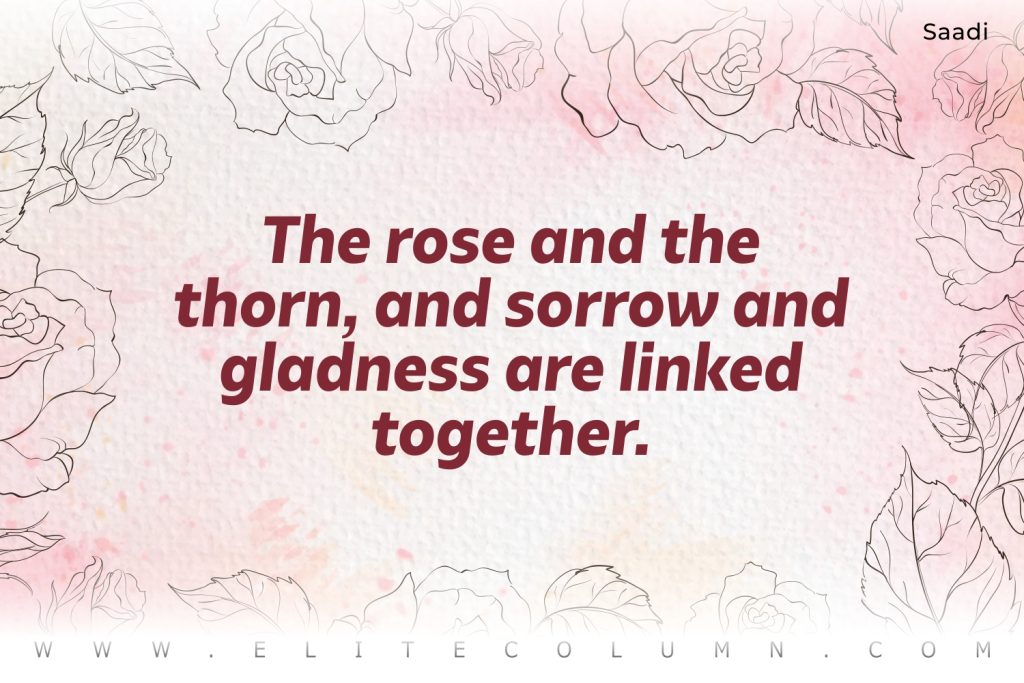 5. "A rose, isn't quite as beautiful as it once was, when after its thorn pricks you." – Anthony Liccione
6. "Rose never propagandize its fragrant, but its own fragrance spreads surrounding." – Sukarno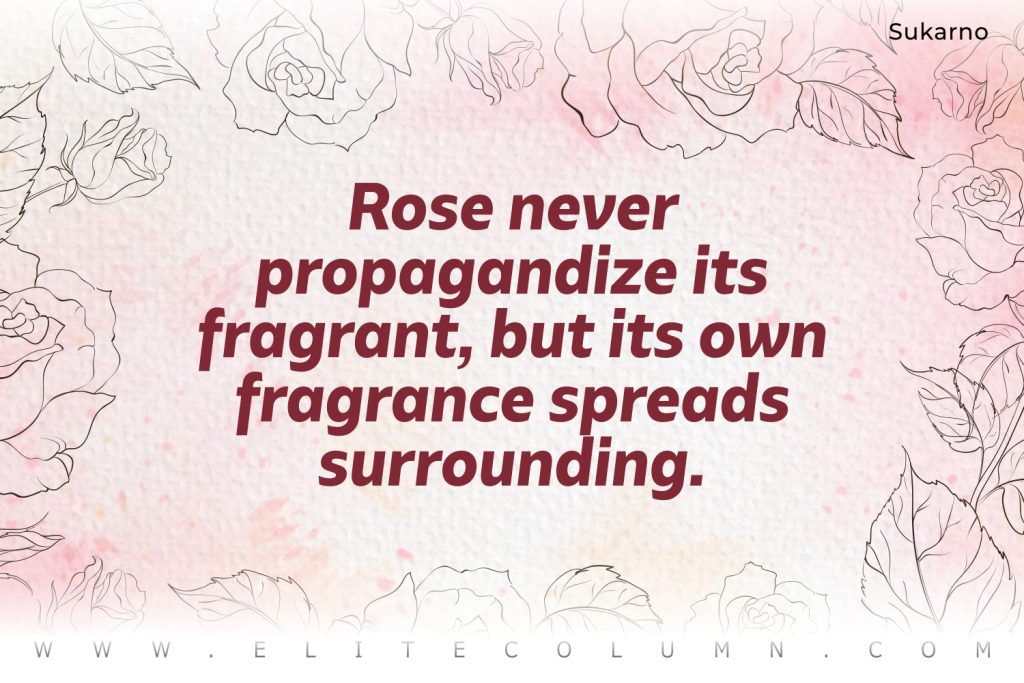 7. "If the rose is beautiful flower, it is also because it opens itself." – Charles De Leusse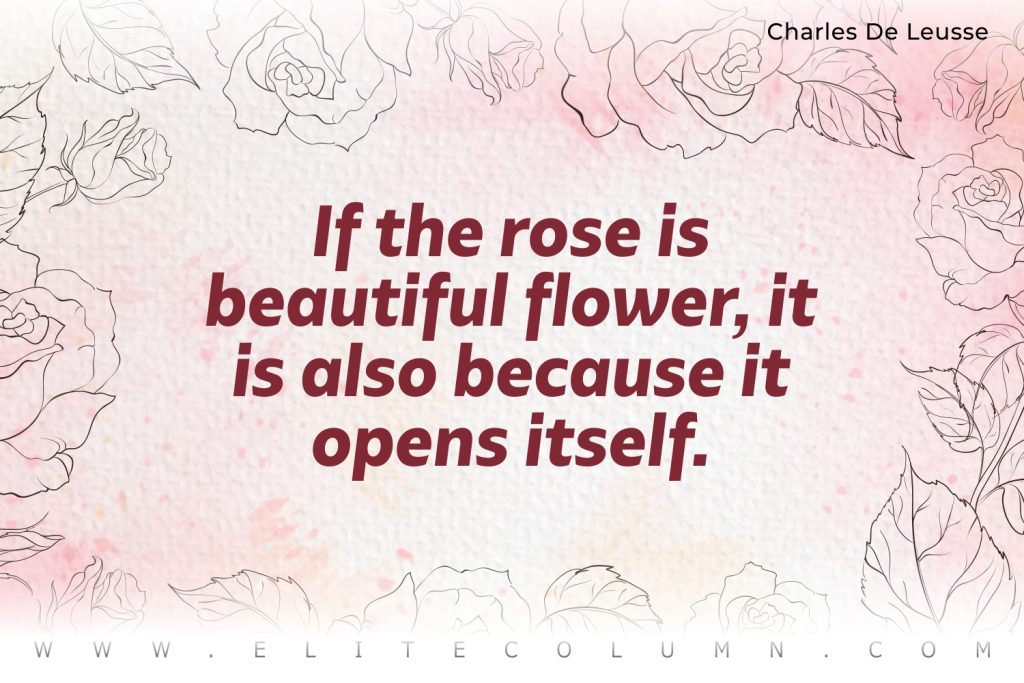 8. "Real beauty is in the fragility of your petals. A rose that never wilts isn't a rose at all." – Crystal Woods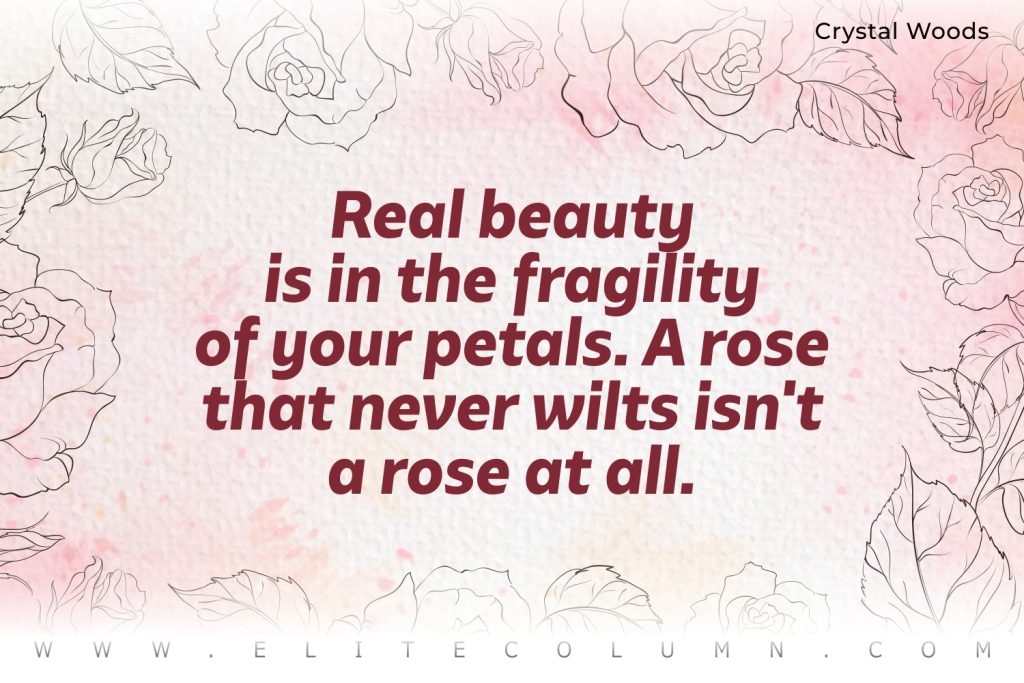 9. "Beauty is an ecstasy; it is as simple as hunger. There is really nothing to be said about it. It is like the perfume of a rose: you can smell it and that is all." – W. Somerset Maugham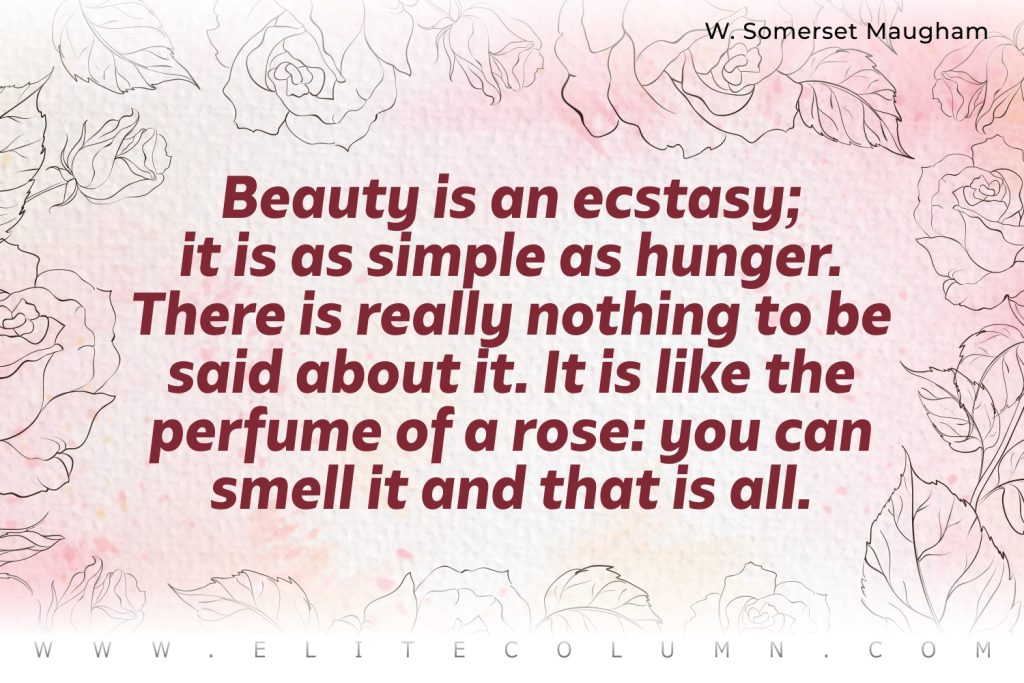 10. "Beauty without virtue is like a rose without scent." – Anonymous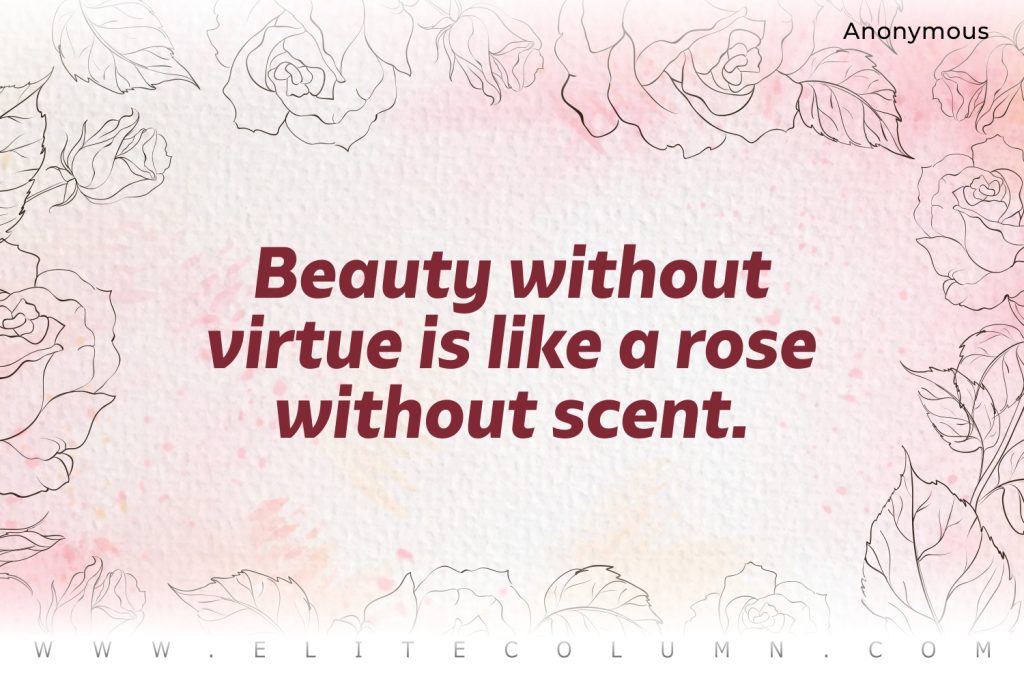 11. "What a lovely thing a rose is!" – Arthur Conan Doyle
12. "There is simply the rose; it is perfect in every moment of its existence." – Ralph Waldo Emerson
13. "The Rose is without an explanation; She blooms, because She blooms." – Angelus Silesius
14. "I'd rather have roses on my table than diamonds on my neck." – Emma Goldman
15. "If you really screw up, send roses." – Letitia Baldrige
16. "Smell the roses. Smell the coffee. Whatever it is that makes you happy." – Rita Moreno
17. "You'd get a lot more work done if you didn't stop and smell the roses so often." – Anonymous
18. "My life is part humor, part roses, part thorns." – Bret Michaels
19. "We are all dreaming of some magical rose garden over the horizon instead of enjoying the roses blooming outside our windows today." – Dale Carnegie
20. "Life is like a rose garden watch for the thorns and keep the pest dust handy" – Anonymous
21. "The optimist sees the rose and not its thorns; the pessimist stares at the thorns, oblivious to the rose." – Kahlil Gibran
22. "Forgiveness is the scent that the rose leaves on the heel that crushes it." – Anonymous
23. "True friendship is like a rose, we don't realize its beauty until it fades." – Anonymous
24. "Truths and roses have thorns about them." – Henry David Thoreau
25. "True love is like little roses, sweet, fragrant in small doses." – Ana Claudia Antunes
26. "When love came first to earth, the Spring spread rose beds to receive him." – Thomas Campbell
27. "If you enjoy the fragrance of a rose, you must accept the thorns which it bears." – Isaac Hayes
28. "Love is much like a wild rose, beautiful and calm, but willing to draw blood in its defense." – Mark Overby
29. "A life filled with love, must have some thorns, but a life empty of love will have no roses." – Anonymous
30. "Love is a rose, but you'd better not pick it, only grows when it's on the vine. Handful of thorns and you know you've missed it. Lose your love when you say the word mine." – Linda Ronstadt
31. "A relationship is like a rose. How long it lasts, no one knows." – Rob Cella
32. "A woman is like a rose…If you take good care of her, you will see love blossom." – Anonymous
33. "There may be many flowers in one's life…but only one rose." – Anonymous
34. "Love and a red rose can't be hid." – Thomas Holcroft
35. "The red rose whispers of passion, And the white rose breathes of love; O, the red rose is a falcon, And the white rose is a dove." – John Boyle O'Reilly
36. "One rose is enough for the dawn." – Edmond Jabes
37. "This love is the rose that blooms forever." – Rumi
38. "My love is like a rose divided into two, the leaves I give to others, but the rose I give to you." – Anonymous
39. "Roses are red, violets are blue, I'll never love someone the way I love you." – Anonymous
40. "A rose's rarest essence lives in the thorn." – Rumi
41. "But he that dares not grasp the thorn. Should never crave the rose." – Anne Bronte
42. "The sharp thorn often produces delicate roses." – Ovid
43. "Some people grumble that roses have thorns; I am grateful that thorns have roses." – Alphonse Karr
44. "Discipline trains you to put up with disappointments, every rose has a thorn." – Sai Baba
45. "A rose is a rose is a rose." – Gertrude Stein
46. "The first man to compare the cheeks of a young woman to a rose was obviousy a poet; the first to repeat it was possibly an idiot." – Salvador Dalí
47. "Roses are red, violets are blue, but I wouldn't know since I don't get them from you." – Anonymous
48. "I don't know whether nice people tend to grow roses or growing roses makes people nice." – Roland A. Browne
49. "Do not watch the petals fall from the rose with sadness, know that, like life, things sometimes must fade, before they can bloom again." – Anonymous
50. "Where, you tend a rose, my lad, a thistle cannot grow." – Frances Hodgson Burnett
Thanks for checking out the best Rose Quotes. Feel free to share the quotes with your friends. Leave a comment below and which are your favourite Rose Quotes ?
See also:
Respect Others Quotes | Wings Quotes | Setback Quotes | Birthday Quotes | Promotion Quotes | Chakra Quotes | Manifestation Quotes |Affirmation Quotes
You can find us at – Facebook | Instagram | LinkedIn | Pinterest | Twitter