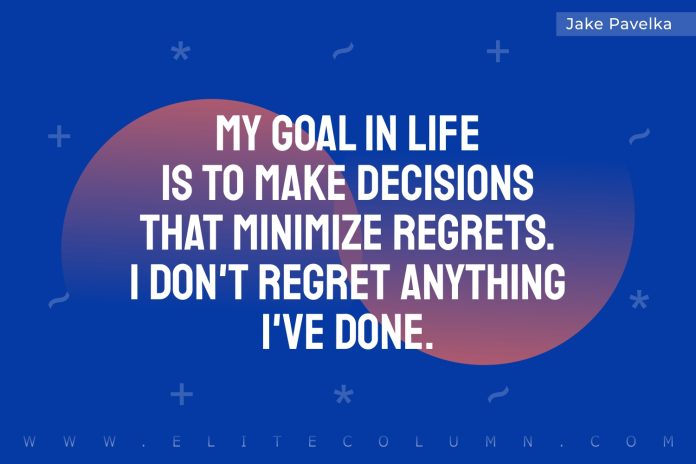 Check out 50 Regret Quotes today.
50 Regret Quotes
1. "Regret is like a mountain top from which we survey our dead life." – George Moore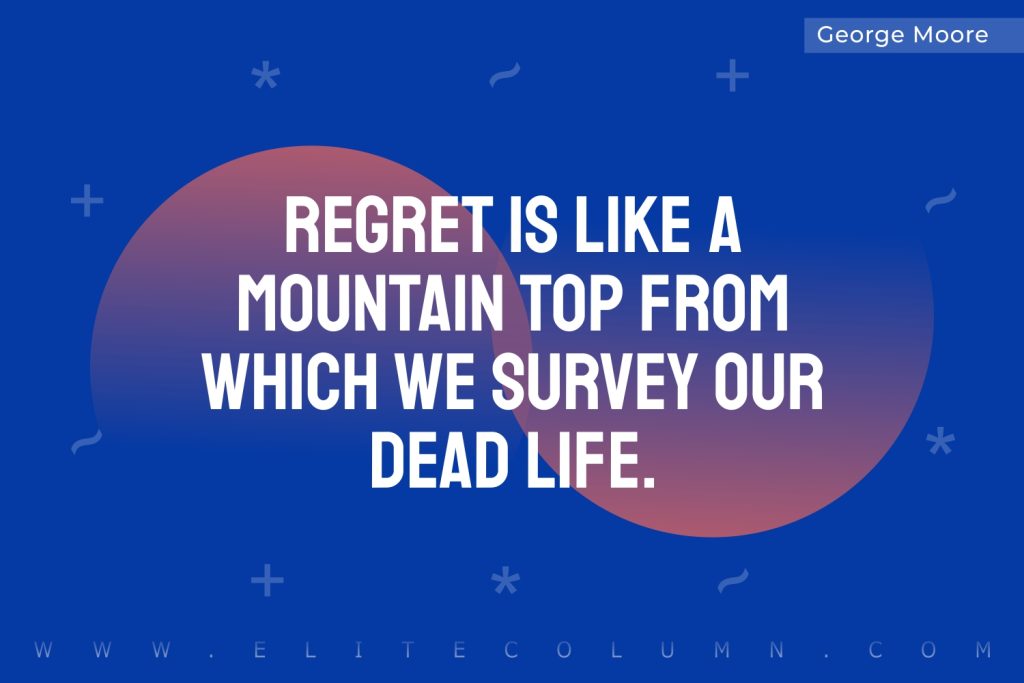 2. "The longer our trail of regrets, the more we tend to value the importance of making wise decisions." – Bob Santos
3. . "My goal in life is to make decisions that minimize regrets. I don't regret anything I've done." – Jake Pavelka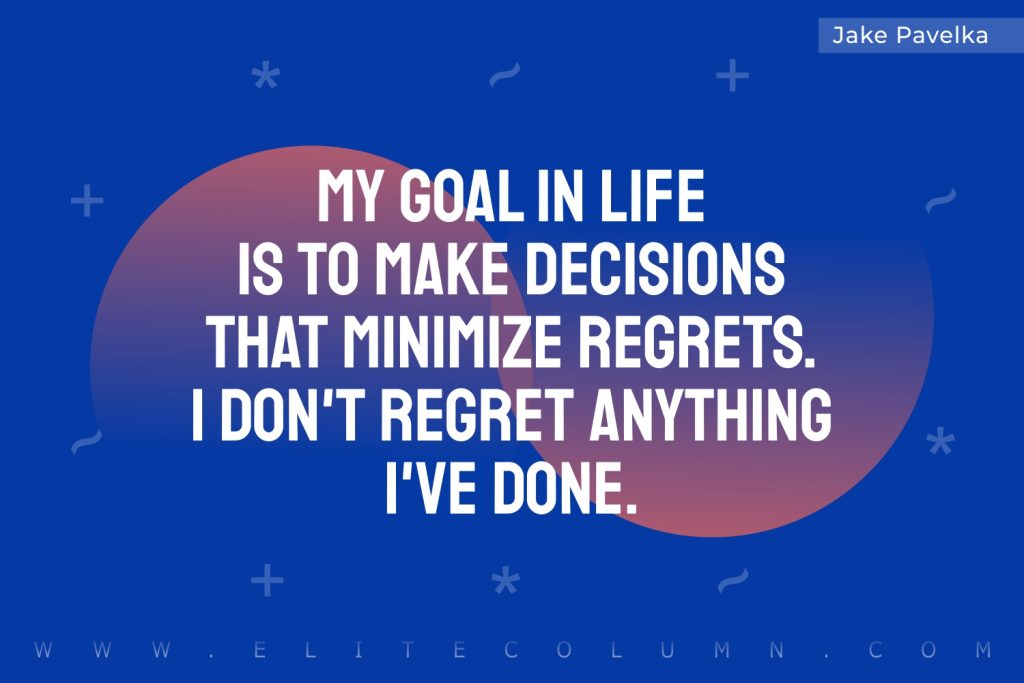 4. . "My only regret about money is that I don't have more to give away." – John C. Bogle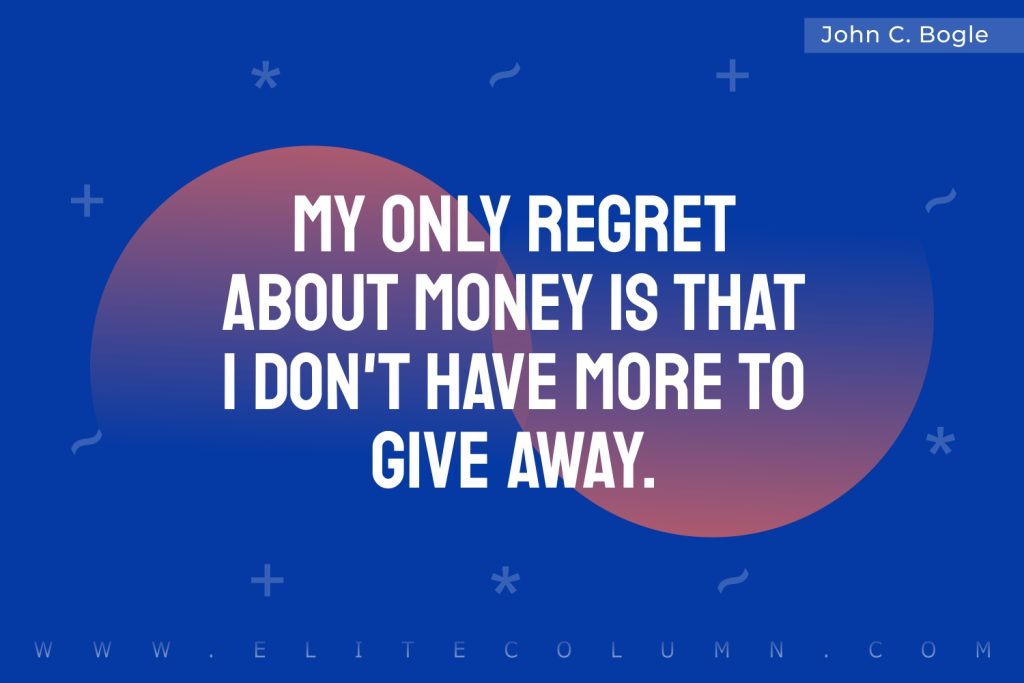 5. "I think I don't regret a single 'excess' of my responsive youth I only regret, in my chilled age, certain occasions and possibilities I didn't embrace." – Henry James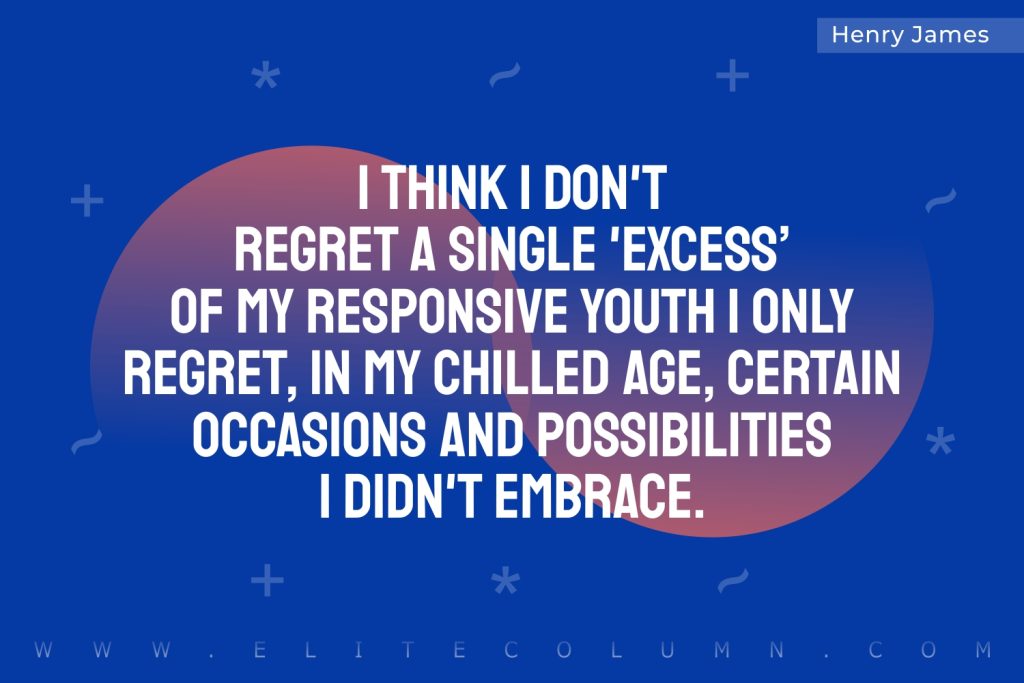 6. "Regrets are idle; yet history is one long regret. Everything might have turned out so differently." – Charles Dudley Warner
7. "Sure, you wish you did some things differently. But there is no sense in becoming burdened with regret over things you have no power to change." – Rihanna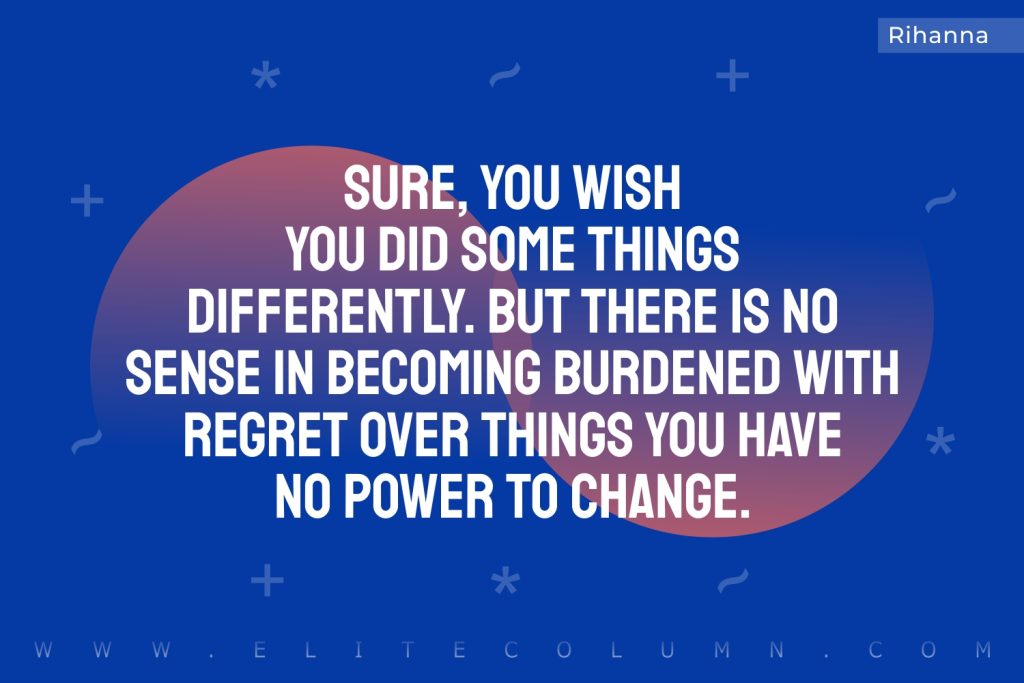 8. "Don't waste your time in anger, regrets, worries, and grudges. Life is too short to be unhappy." – Roy T. Bennett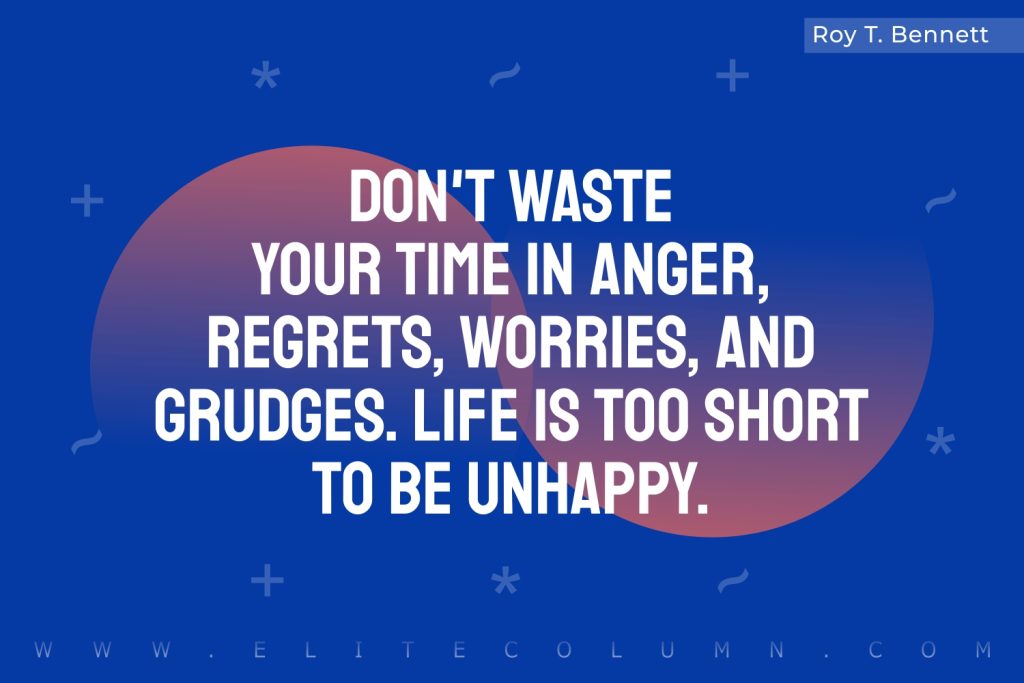 9. "Maybe all one can do is hope to end up with the right regrets." – Arthur Miller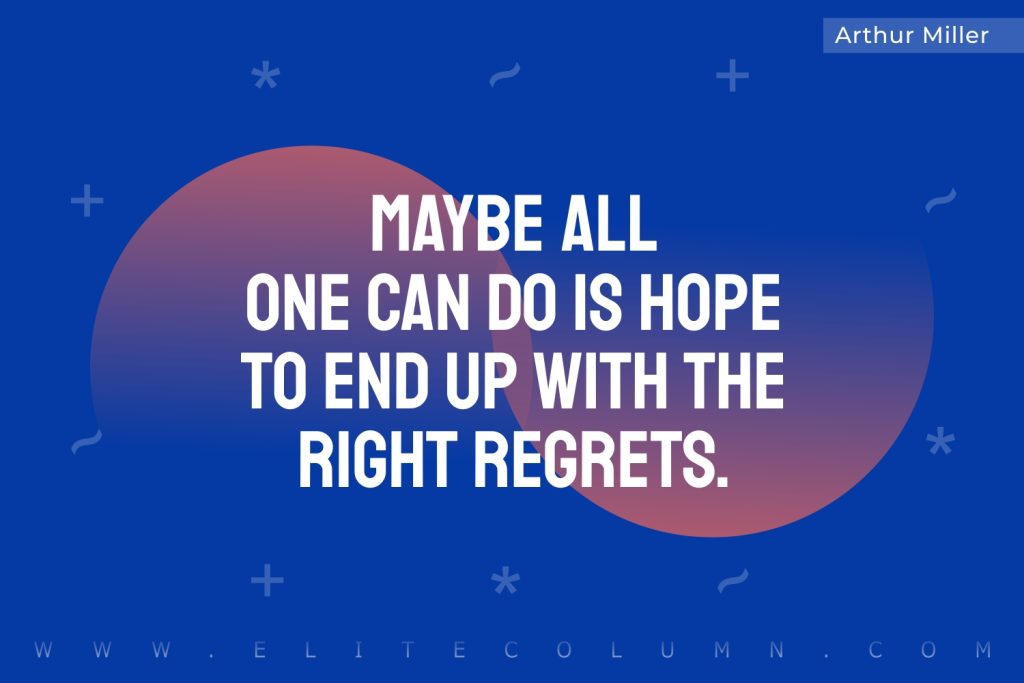 10. "One of the greatest regrets in life is being what others would want you to be, rather than being yourself." – Shannon L. Alder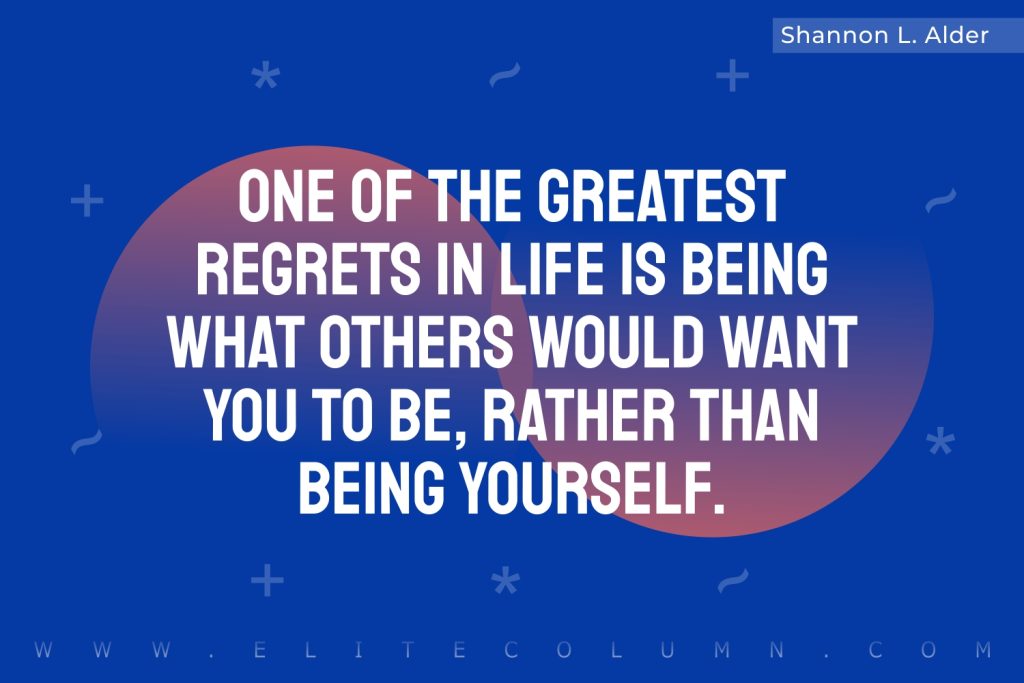 11. "The only thing I regret about my past is the length of it. If I had to live my life again I'd make all the same mistakes only sooner." – Tallulah Bankhead
12 "Regret for the things we did can be tempered by time; it is regret for the things we did not do that is inconsolable." – Sydney J. Harris
13. "It's regrets that make painful memories. When I was crazy I did everything just right." – Mark Vonnegut
14. "I would rather regret the things that I have done than the things that I have not." – Lucille Ball
15. "Spend time with those you love. One of these days you will say either, 'I wish I had,' or 'I'm glad I did.'" – Zig Ziglar
16. "Regrets hold us back from achieving our goals." – Sipho P Nkosi
17. "Hurting people you love is the heaviest kind of regret." – Charlotte Eriksson
18. "When I fall, let me fall without regret like a leaf." – Wendell Berry
19. "We're never so vulnerable than when we trust someone but paradoxically, if we cannot trust, neither can we find love or joy." – Walter Anderson
20. "Think of your family today and every day thereafter, don't let the busy world of today keep you from showing how much you love and appreciate your family." – Josiah
21. "As long as you feel good in something, it doesn't matter what other people think. You just have to own it. You'll never regret wearing something you really love." – Lucy Boynton
22. "Blessed are the hearts that can bend; they shall never be broken." – Albert Camus
23. "Do not look back upon what has been done. Go ahead!" – Swami Vivekananda
24. "Don't look back unless it's a good view." – Tupac Shakur
25. "I walk slowly, but I never walk backward." – Abraham Lincoln
26. "I never look back, darling. It distracts from the now." – Edna Mode
27. "Start wide, expand further, and never look back." – Arnold Schwarzenegger
28. "Never look back unless you are planning to go that way." – Henry David Thoreau
29. "Don't look back and ask, Why? Look ahead and ask, Why not?" – Neil Patel
30. "It is better to suffer wrong than to do it, and happier to be sometimes cheated than not to trust." – Samuel Johnson
31. "There are two kinds of guilt: the kind that drowns you until you're useless, and the kind that fires your soul to purpose." – Sabaa Tahir
32. "We all do things we desperately wish we could undo. Those regrets just become part of who we are, along with everything else." – Libba Bray
33. "Make the most of your regrets; never smother your sorrow, but tend and cherish it till it comes to have a separate and integral interest. To regret deeply is to live afresh." – Henry David Thoreau
34. "If only. Those must be the two saddest words in the world." – Mercedes Lackey
35. "Regret is like tears seeping through closed eyelids." – Galway Kinnell
36. "If you aren't in the moment, you are either looking forward to uncertainty, or back to pain and regret." – Jim Carrey
37. "I don't regret anything. I did everything absolutely correctly." – Vladimir Putin
38. "It's better to look ahead and prepare, than to look back and regret." – Jackie Joyner Kersee
39. "To give up yourself without regret is the greatest charity." – Bodhidharma
40. "Forget regret, or life is yours to miss." – Jonathan Larson
41. "Regret is an uneven hand, a rough palm at the cheek – tender and calloused." – Lorna Dee Cervantes
42. "Make it a rule of life never to regret and never to look back. Regret is an appalling waste of energy, you can't build on it it's only good for wallowing in." – Katherine Mansfield
43. "It's nice to look back on your life and see things as lessons, and not regrets." – Rihanna
44. "I don't have nothing to regret at all in the past, except that I might've unintentionally hurt somebody else or something." – Jimi Hendrix
45. "Many of us crucify ourselves between two thieves regret for the past and fear of the future." – Fulton Oursler
46. "A man is not old until regrets take the place of dreams." – John Barrymore
47. "Remorse is the poison of life." – Charlotte Bronte
48. "In history as in human life, regret does not bring back a lost moment and a thousand years will not recover something lost in a single hour." – Stefan Zweig
49. "I have no regrets in my life. I think that everything happens to you for a reason. The hard times that you go through build character, making you a much stronger person." – Rita Mero
50. "Life is too short, time is too precious, and the stakes are too high to dwell on what might have been." – Hilary Clinton
Thanks for checking out the best Regret Quotes. Feel free to share the quotes with your friends. Leave a comment below and which are your favourite Regret Quotes ?
See also:
Beauty Quotes | Buddha Quotes | Funny Quotes | Depression Quotes | Deep Quotes | Short Quotes | Sad Quotes | Hardwork Quotes
You can find us at – Facebook | Instagram | LinkedIn | Pinterest | Twitter