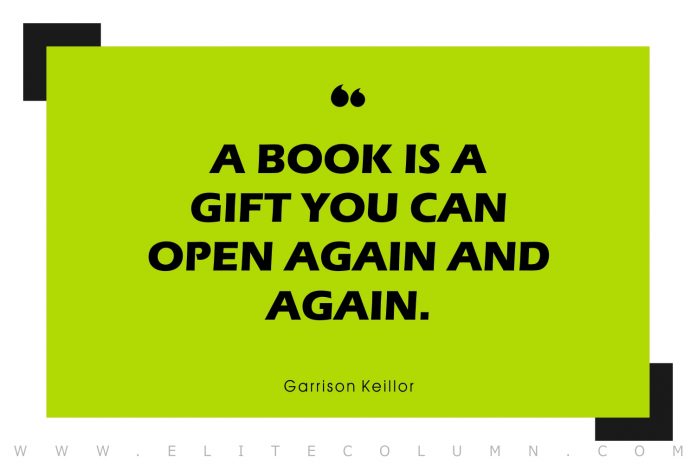 Check out 50 Reading Quotes today.
50 Best Reading Quotes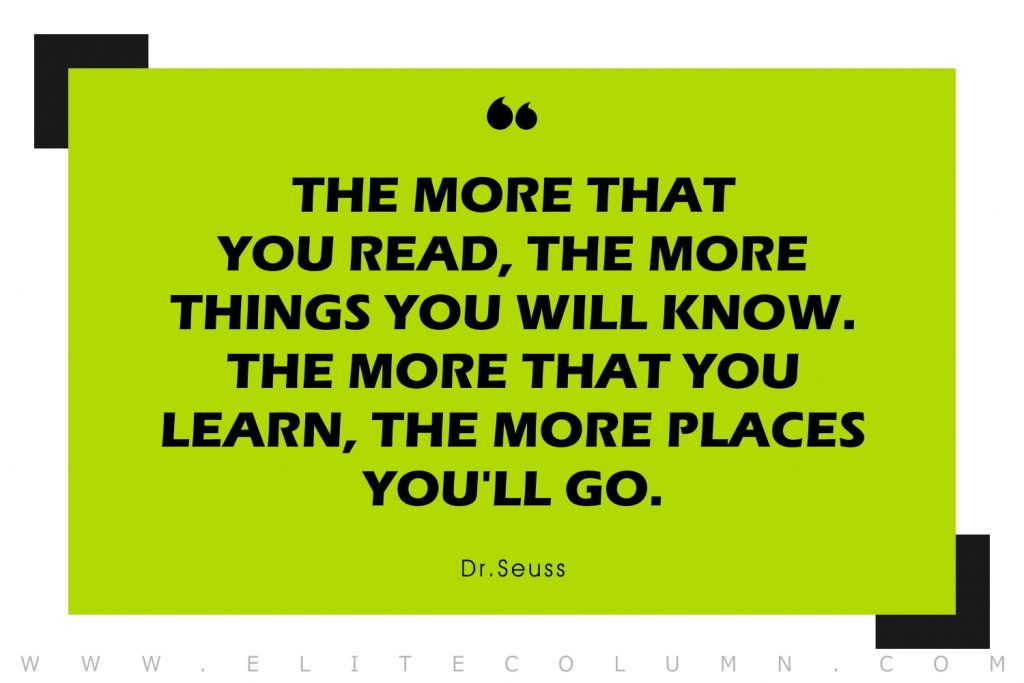 1. "The more that you read, the more things you will know. The more that you learn, the more places you'll go." – Dr. Seuss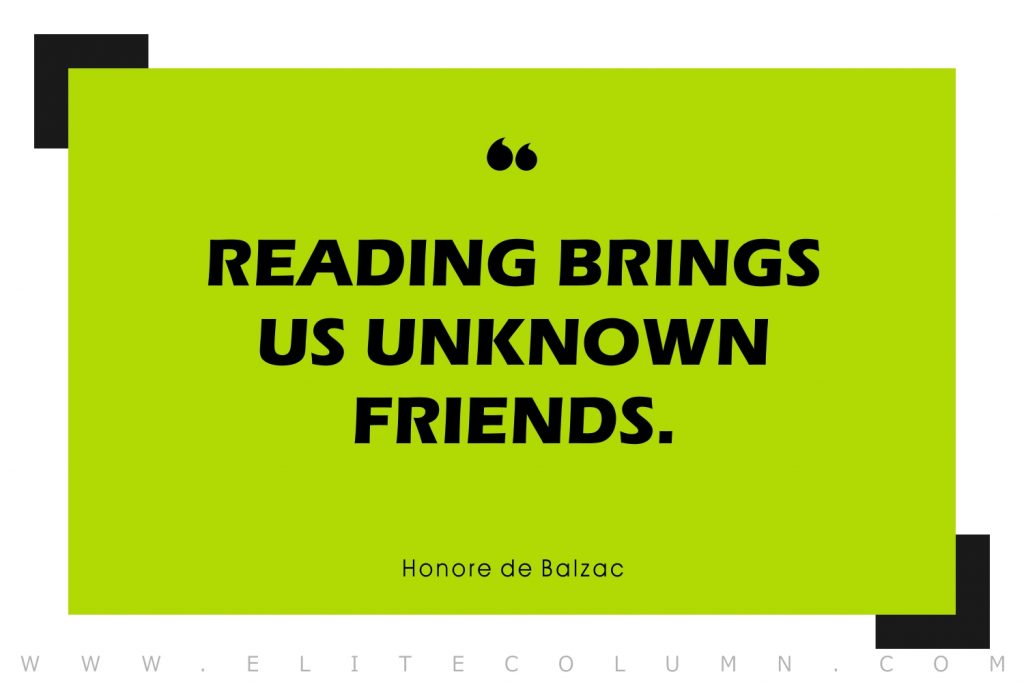 2. "Reading brings us unknown friends." – Honore de Balzac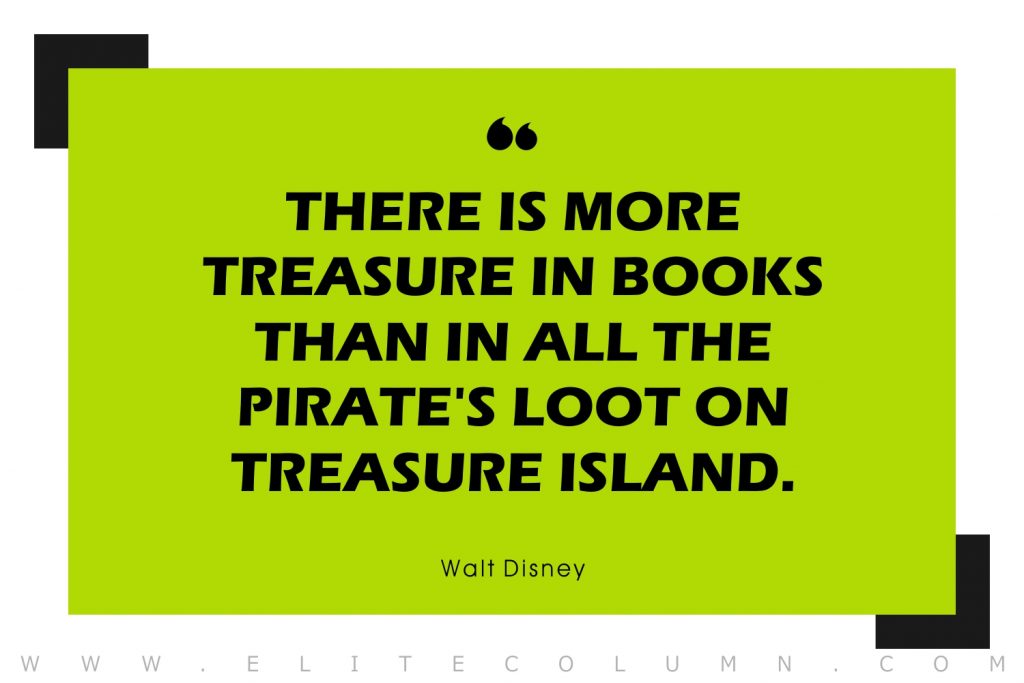 3. "There is more treasure in books than in all the pirate's loot on Treasure Island." – Walt Disney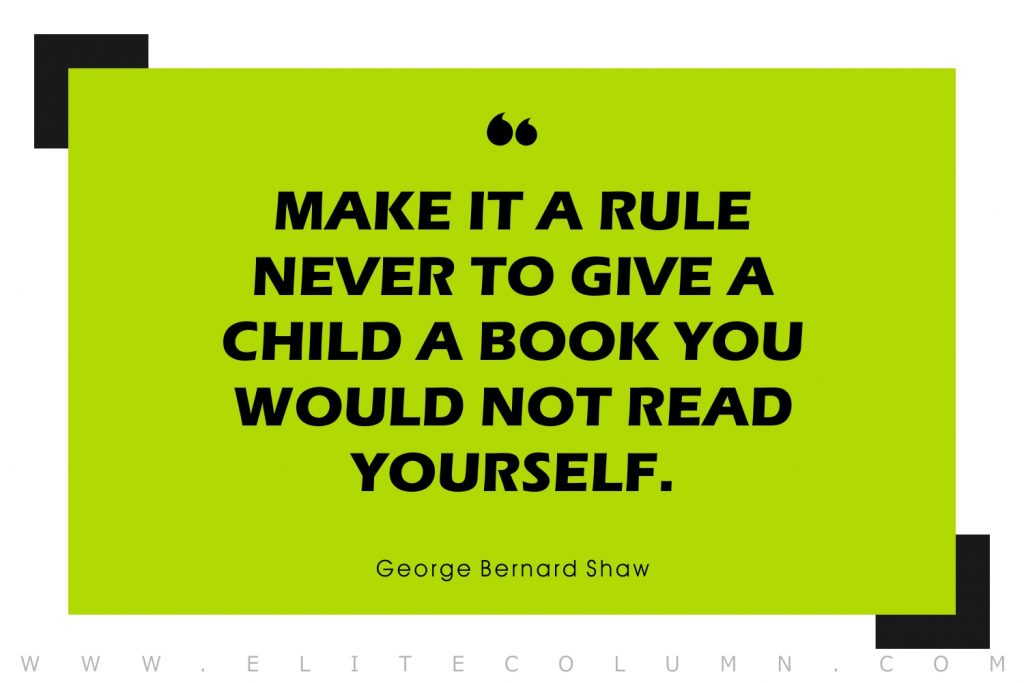 4. "Make it a rule never to give a child a book you would not read yourself." – George Bernard Shaw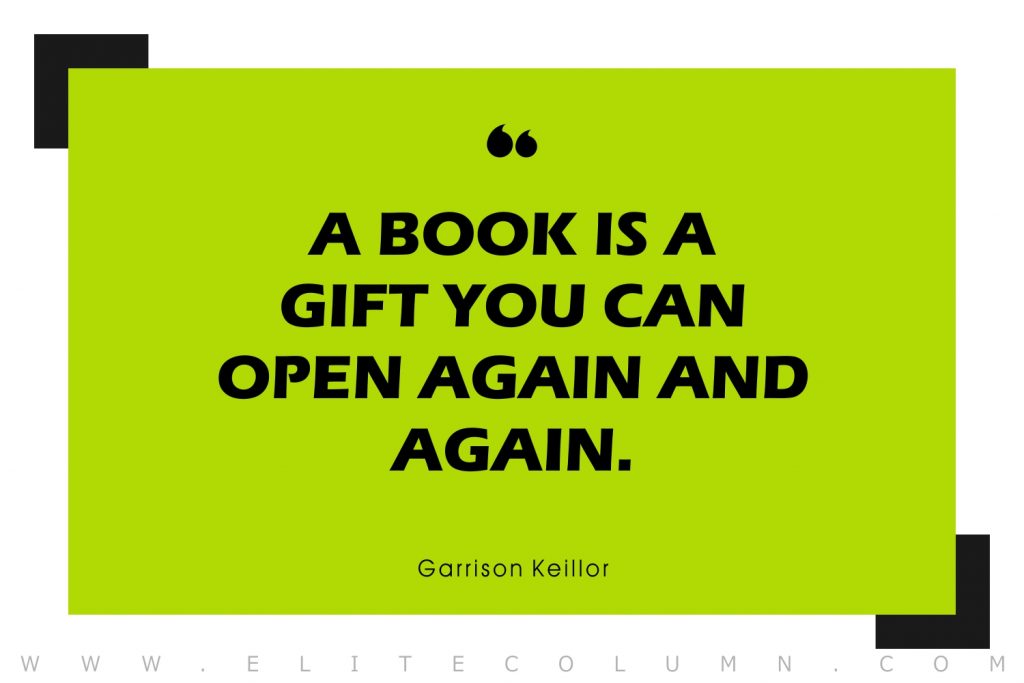 5. "A book is a gift you can open again and again." – Garrison Keillor
6. "Outside of a dog, a book is a man's best friend. Inside of a dog, it's too dark to read." – Groucho Marx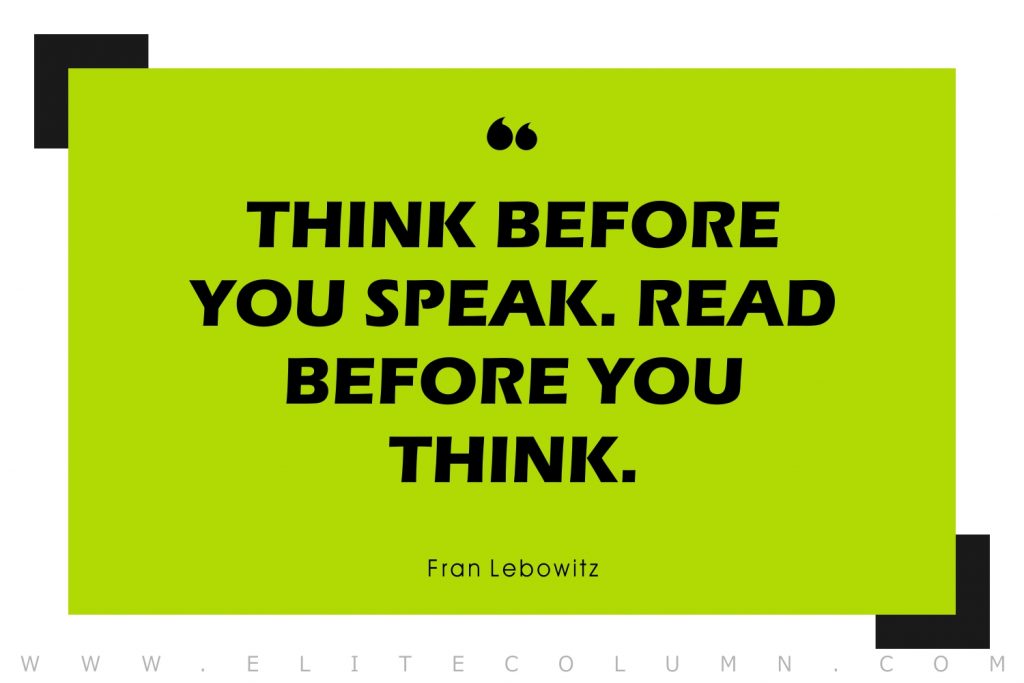 7. "Think before you speak. Read before you think." – Fran Lebowitz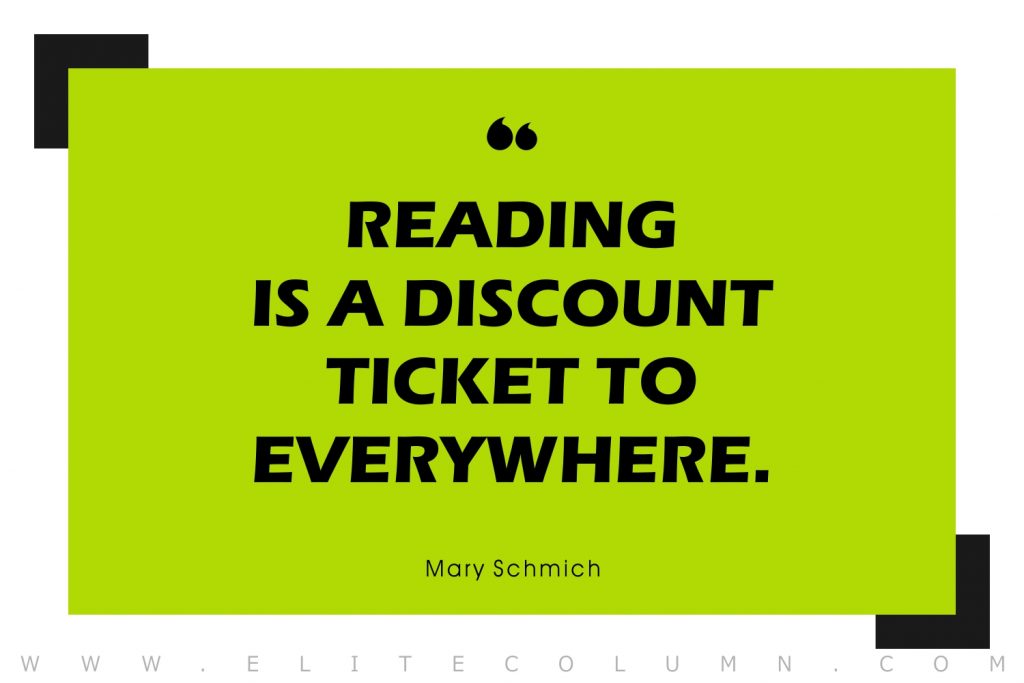 8. "Reading is a discount ticket to everywhere." – Mary Schmich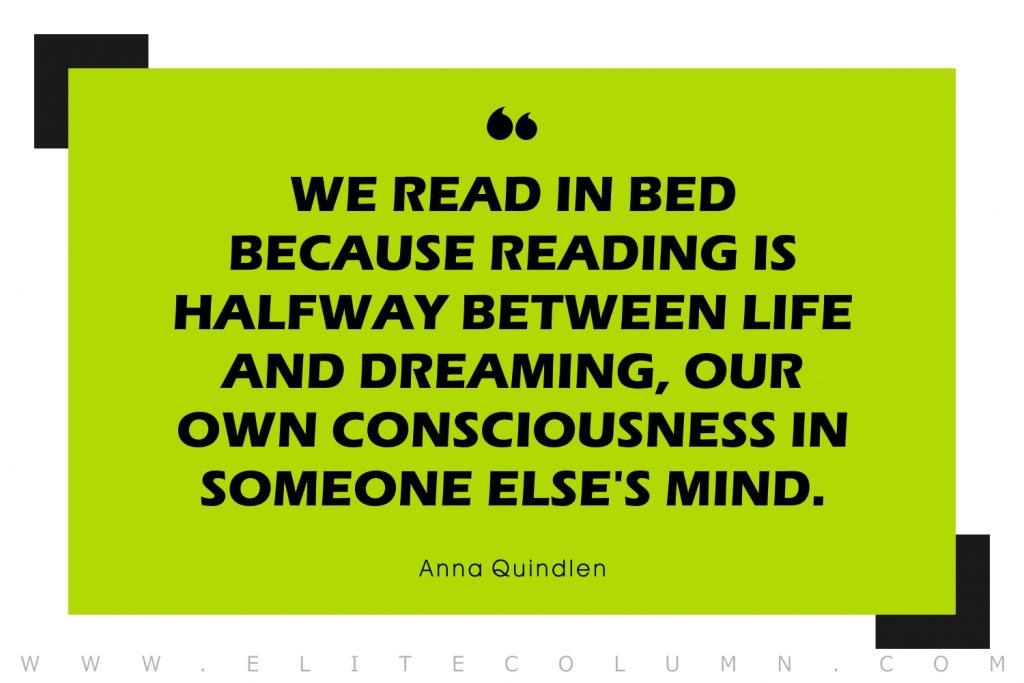 9. "We read in bed because reading is halfway between life and dreaming, our own consciousness in someone else's mind." – Anna Quindlen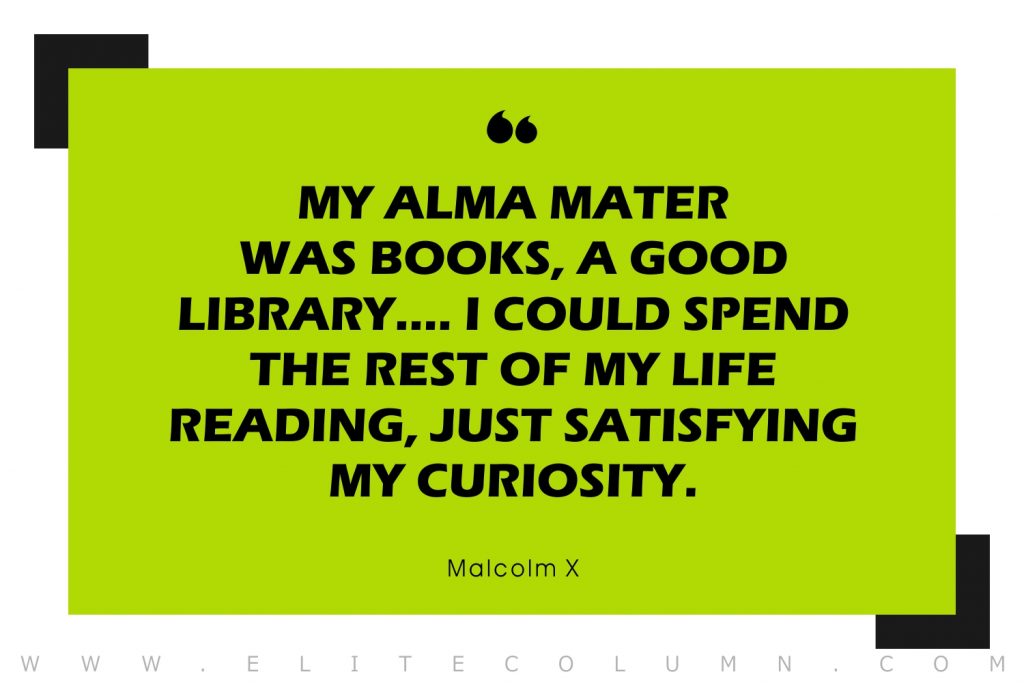 10. "My alma mater was books, a good library…. I could spend the rest of my life reading, just satisfying my curiosity." – Malcolm X
11. "Books are a uniquely portable magic." – Stephen King
12. "Books and doors are the same thing. You open them, and you go through into another world." – Jeanette Winterson
13. "Books are mirrors: you only see in them what you already have inside you." – Carlos Ruiz Zafon
14. "A book is a way for your imagination to be wild and free." – Harry Truman
15. "Take a good book to bed with you – books do not snore." – Thea Dorn
16. "A well-read woman is a dangerous creature." – Lisa Kleypas
17. "I think books are like people, in the sense that they'll turn up in your life when you most need them." – Emma Thompson
18. "A reader lives a thousand lives before he dies . . . The man who never reads lives only one." – George R.R. Martin
19. "There is no frigate like a book to take us lands away." – Emily Dickinson
20. "No. I can survive well enough on my own – if given the proper reading material." – Sarah J. Maas
21. "When you lose yourself in a book the hours grow wings and fly." – Chloe Thurlow
22. "The world belongs to those who read." – Rick Holland
23. "Reading one book is like eating one potato chip." – Diane Duane
24. "To know a man's library is, in some measure, to know a man's mind." – Geraldine Brooks
25th Reading Quotes
25. "If you don't like to read, you haven't found the right book." – J.K. Rowling
See also:
Inspirational Quotes for Kids | Inspirational Quotes for Students | Inspirational Quotes for Work | Inspirational Quotes for Women | Inspirational Quotes for Teachers | Inspirational Quotes for Girls | Inspirational Quotes for Men | Inspirational Quotes for Children
26. "Never put off till tomorrow the book you can read today." – Holbrook Jackson
27. "Read a thousand books, and your words will flow like a river." – Lisa See
28. "Reading is an intelligent way of not having to think." – Walter Moers
29. "A good book is an event in my life." – Stendhal
30. "Reading well is one of the great pleasures that solitude can afford you." – Harold Bloom
31. "The reading of all good books is like a conversation with the finest minds of past centuries." – Rene Descartes
32. "No two persons ever read the same book." – Edmund Wilson
33. "Books serve to show a man that those original thoughts of his aren't very new after all." – Abraham Lincoln
34. "The library is inhabited by spirits that come out of the pages at night." – Isabel Allende
35. "Until I feared I would lose it, I never loved to read. One does not love breathing." – Harper Lee
36. "A peasant that reads is a prince in waiting." – Walter Mosley
37. "Books are both our luxuries and our daily bread." – Henry Stevens
38. "I have always imagined that paradise will be a kind of library." – Jorge Luis Borges
39. "These books gave Matilda a hopeful and comforting message: You are not alone." – Roald Dahl
40. "'Once upon a time' is one of the most magical phrases you'll ever read." – Anonymous
41. "Oh, magic hour, when a child first knows she can read printed words!" – Betty Smith
42. "Reading should not be presented to children as a chore, a duty. It should be offered as a gift." – Kate DiCamillo
43. "Not all readers are leaders, but all leaders are readers." – Harry Truman
44. "I do not read a book; I hold a conversation with the author." – Elbert Hubbar
45. "A book is a version of the world. If you do not like it, ignore it; or offer your own version in return." – Salman Rushdie
46. "There are worse crimes than burning books. One of them is not reading them." – Joseph Brodsky
47. "Don't get into a relationship with someone who doesn't own any books." – Sir Francis Bacon
48. "Never trust anyone who has not brought a book with them." – Lemony Snicket
49. "Man reading should be man intensely alive. The book should be a ball of light in one's hand." – Ezra Pound
50. "Let's be reasonable and add an eighth day to the week that is devoted exclusively to reading." – Lena Dunham
Thanks for checking out the best Reading Quotes. Feel free to share the quotes with your friends. Leave a comment below and which are your favourite Reading Quotes ?
See also:
Thinking Quotes | Self Respect Quotes | Parenting Quotes | Entrepreneur Quotes | Mind Quotes | Healing Quotes | Prayer Quotes | Cousin Quotes
You can find us at – Facebook | Instagram | LinkedIn | Pinterest | Twitter