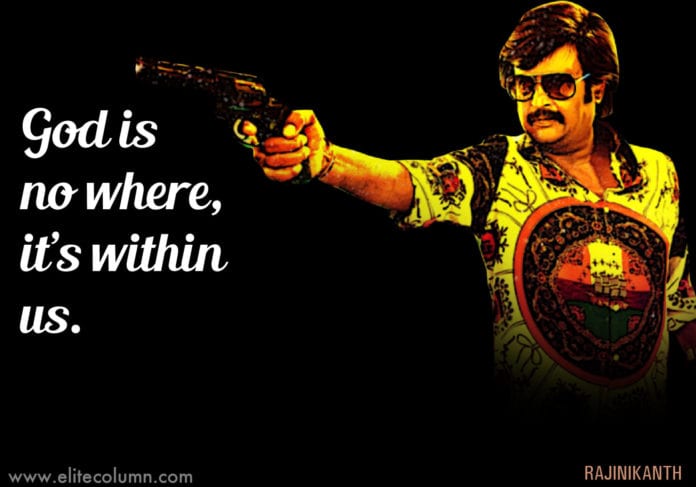 Rajinikanth is a real-life superhero. Let us introduce you to his superpower – the punch dialogues in his trademark style. His life story has inspired many and proved that a bus conductor can become a superhero through hardwork and dedication. He is the cinematic God, some call him 'thalaiva', others swear by his inspiring life story and he is a man of simplicity. Most of his dialogues have turned into legendary super quotes. Rajinikanth quotes will make you like him more. Take a peek into some of the best Rajinikanth quotes.
20 Inspirational Rajinikanth Quotes

1. "Yesterday deeds is what we are living today and today's deeds alone is going to decide our tomorrow. So, future is in your hands." – Rajinikanth
2. "God gives a lot of things to bad people but he will let them fail eventually. God tests good people a lot but he will never let them down." – Rajinikanth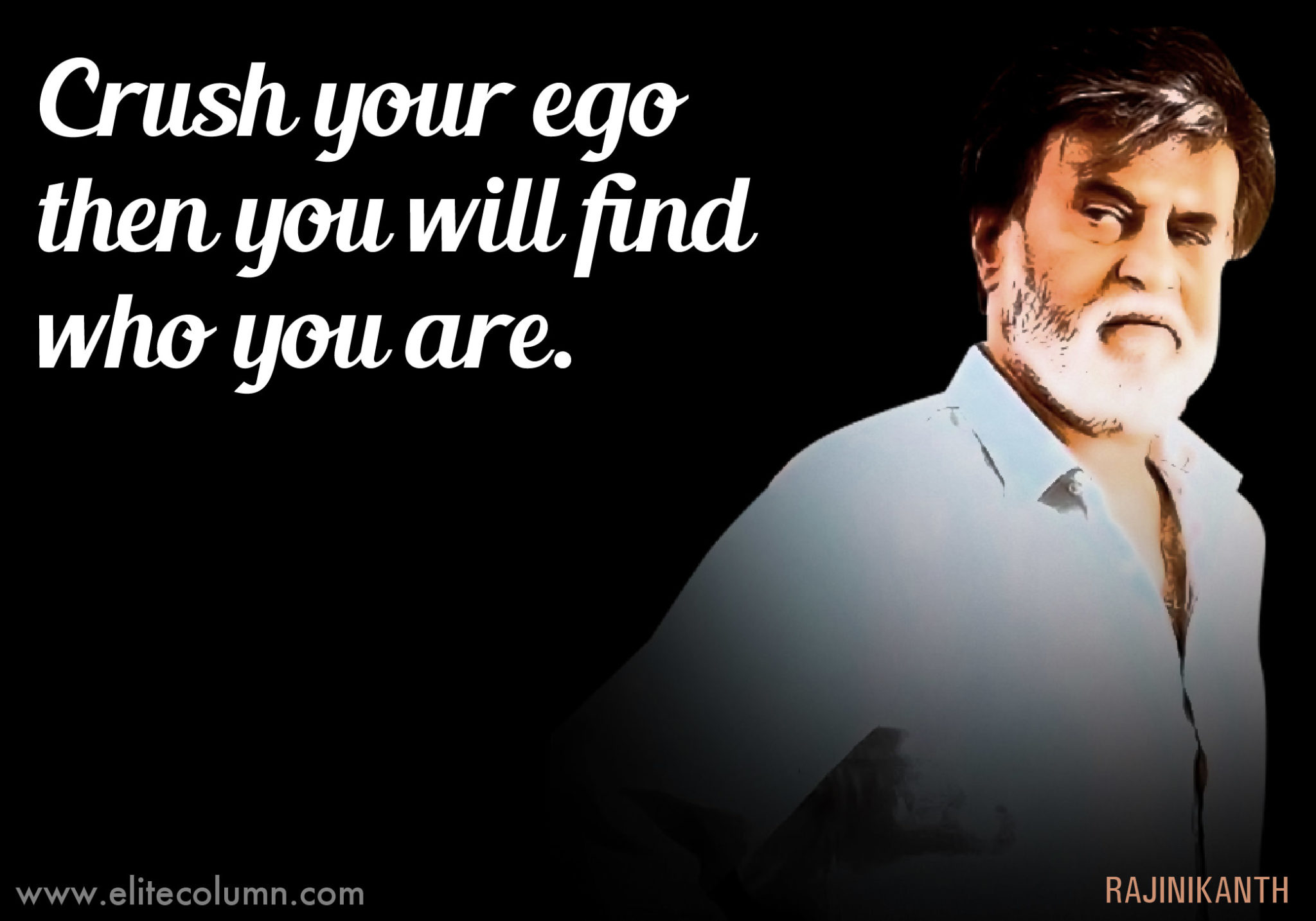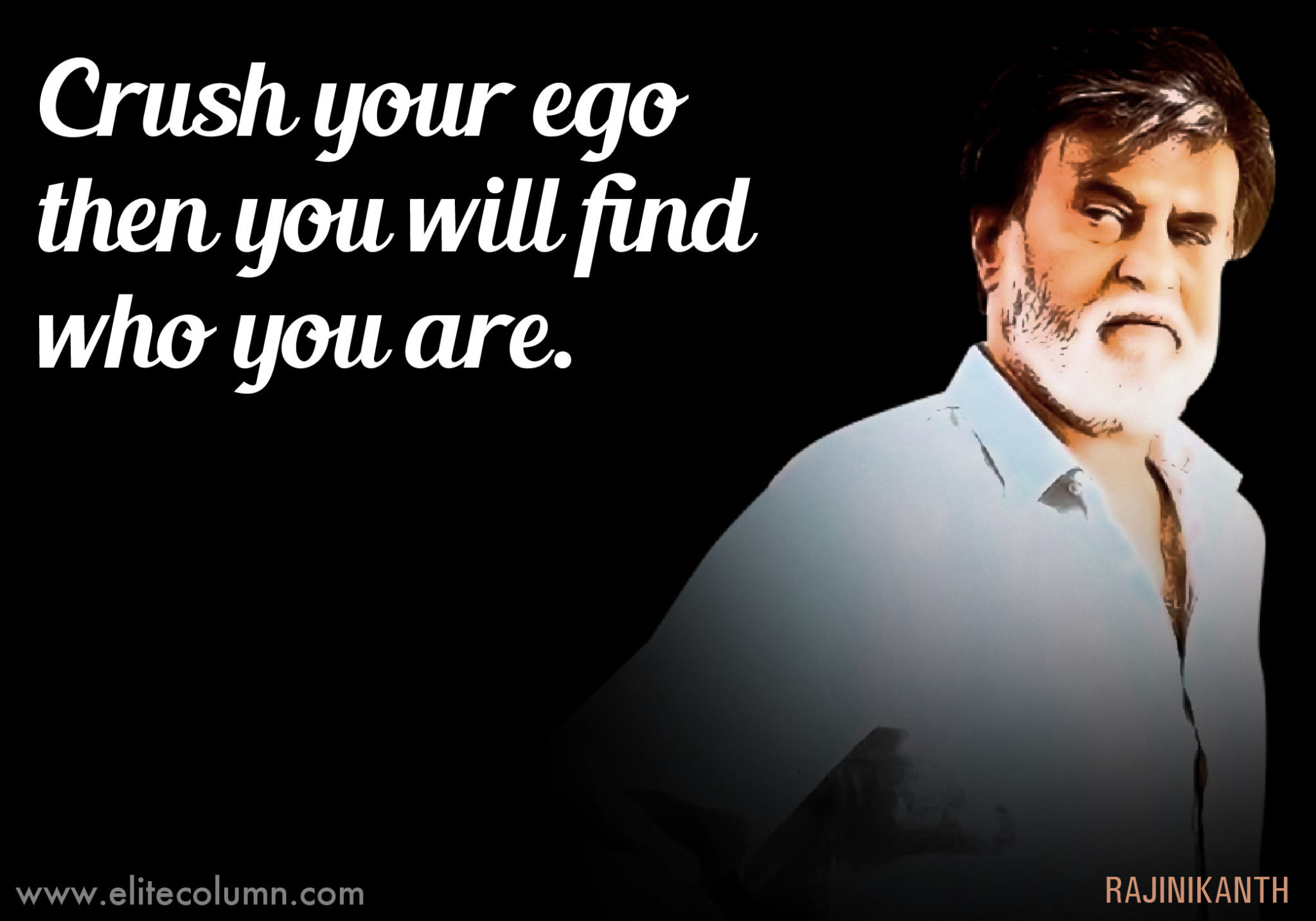 3. "Crush your ego then you will find who you are." – Rajinikanth
4. "You won't get anything without hard work. What you get without hard work will never fructify." – Rajinikanth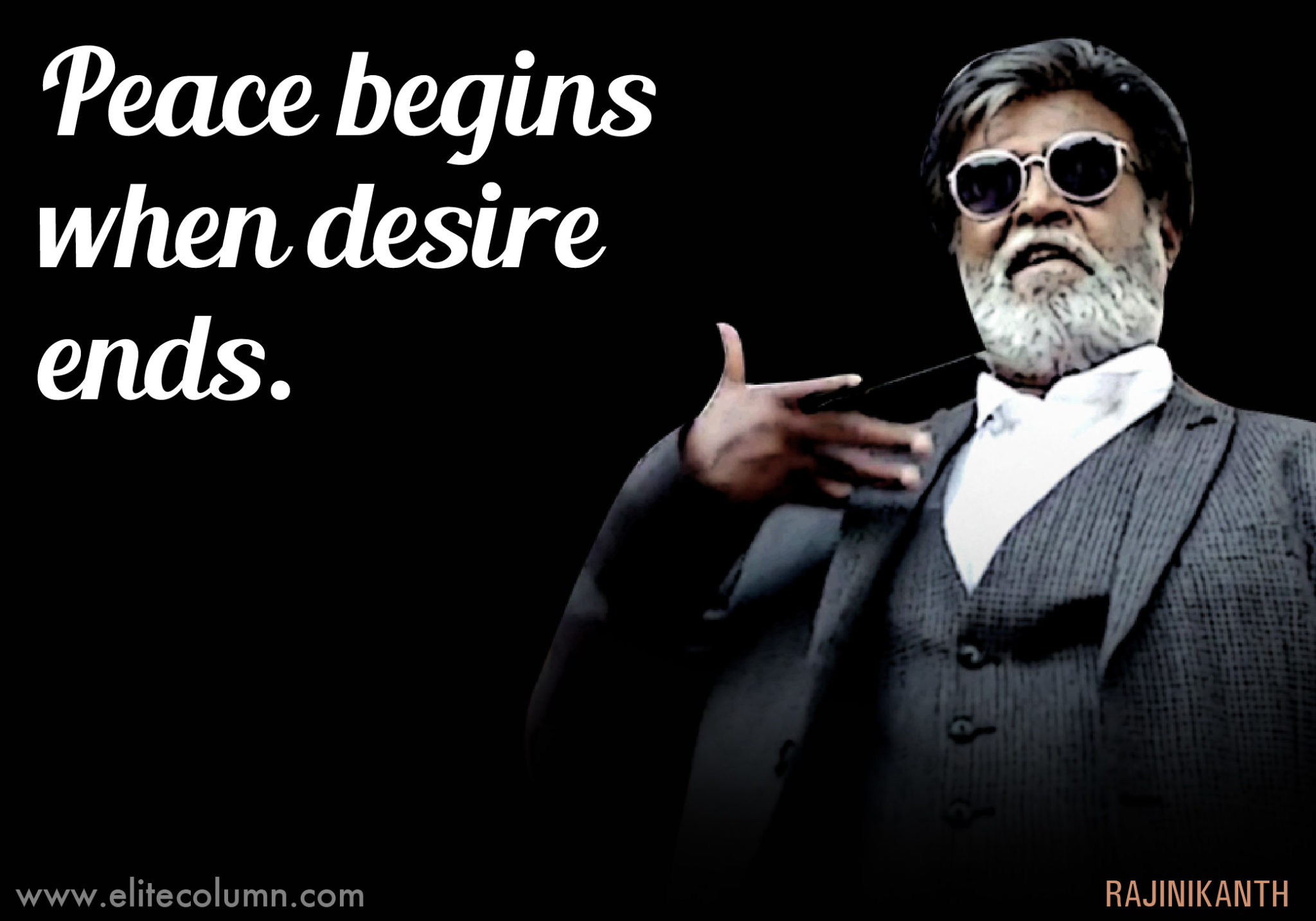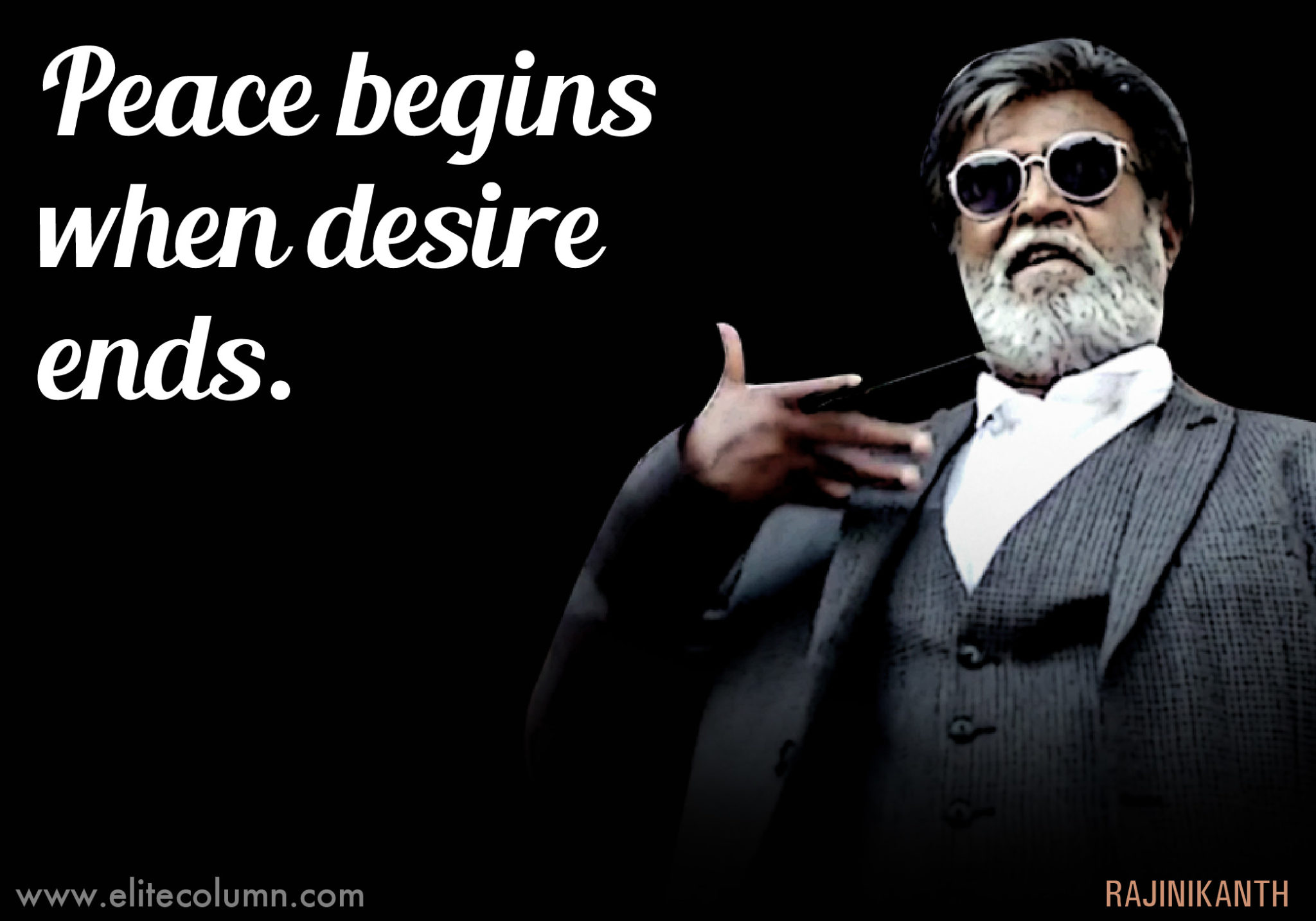 5. "Peace begins when desire ends." – Rajinikanth
6. "God is as powerful as your faith in Him." – Rajinikanth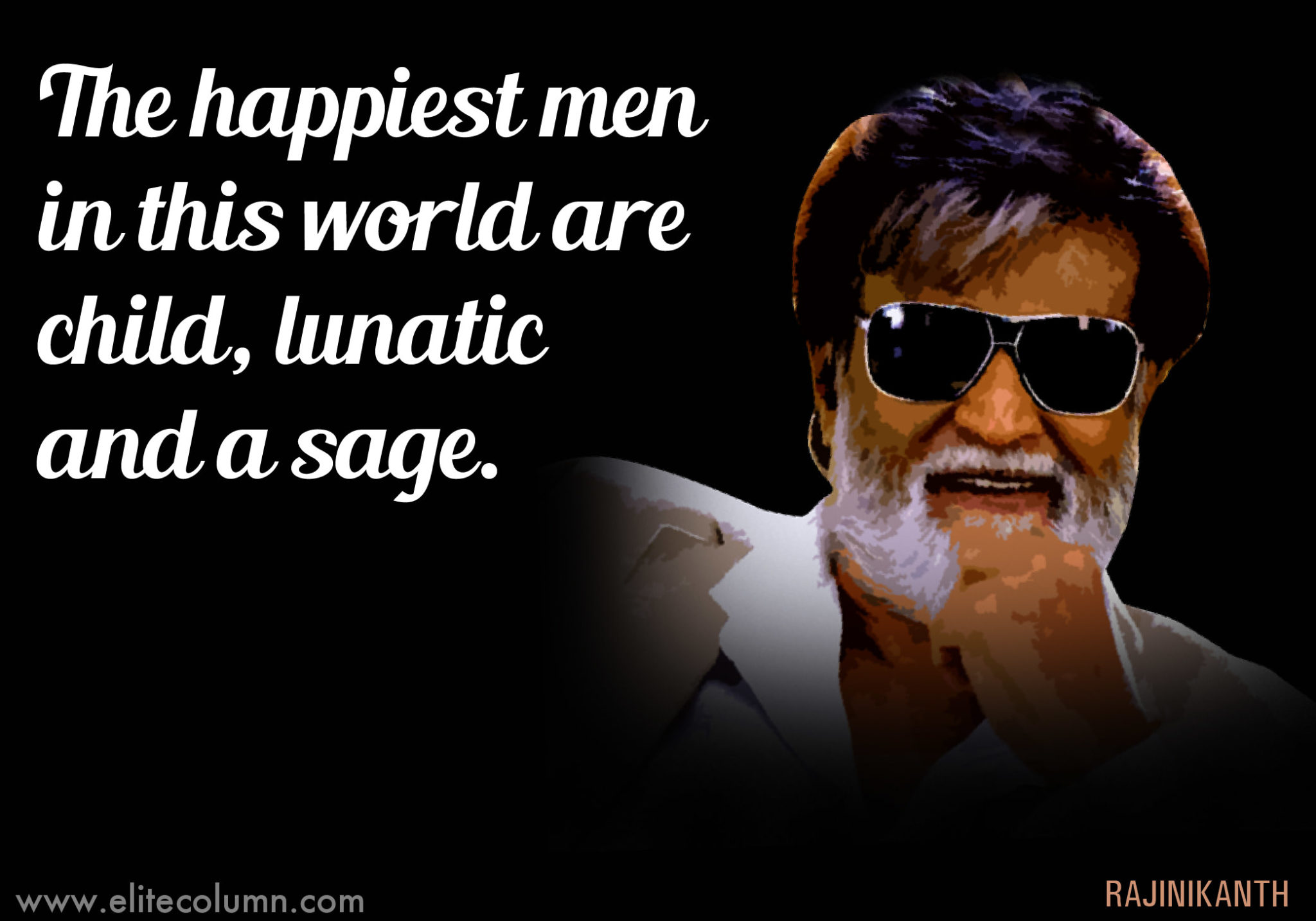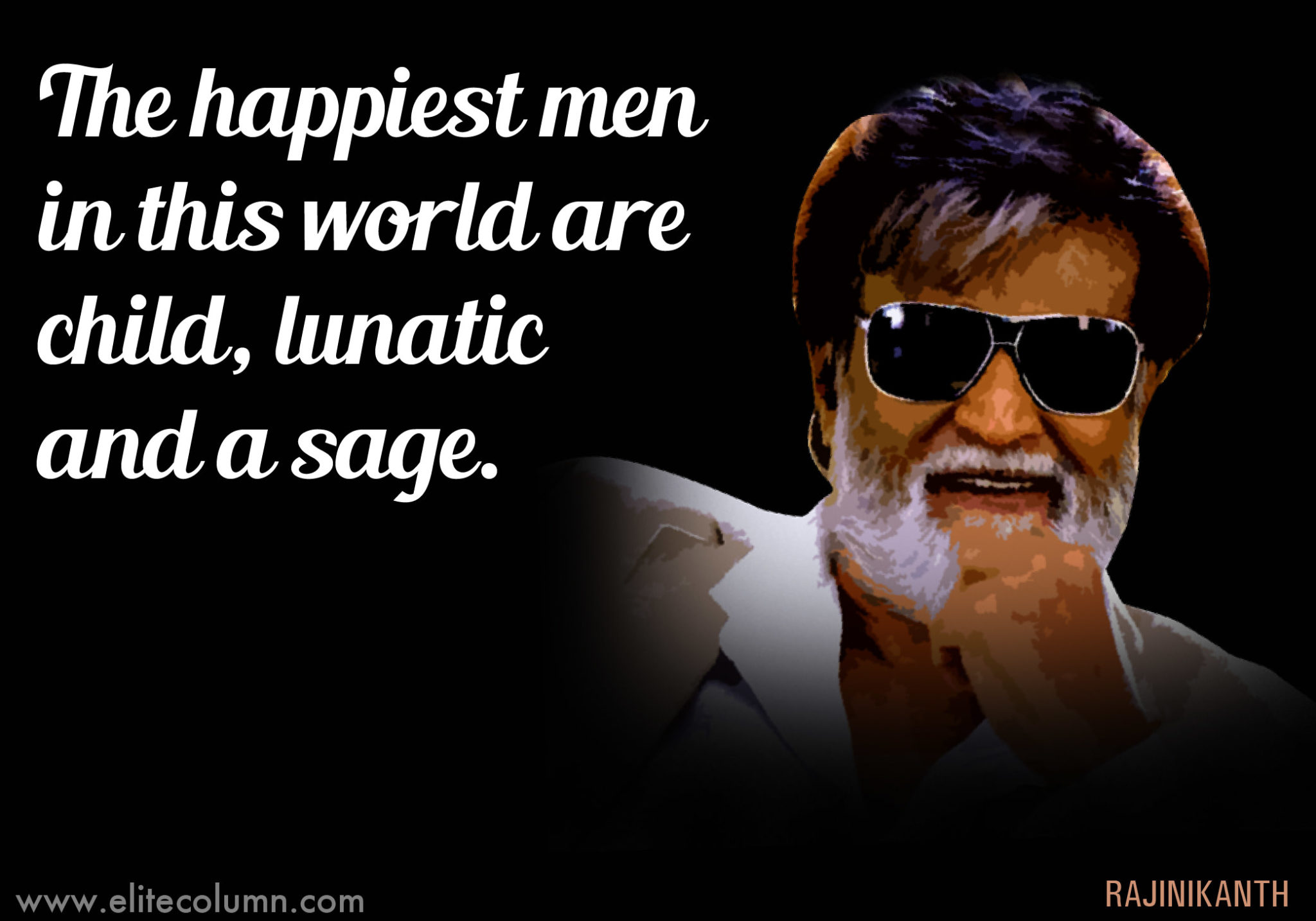 7. "The happiest men in this world are child, lunatic and a sage." – Rajinikanth
8. "If the food you eat stays in your body, your health will get spoilt. If the money you make stays in your pockets, your life will get spoilt." – Rajinikanth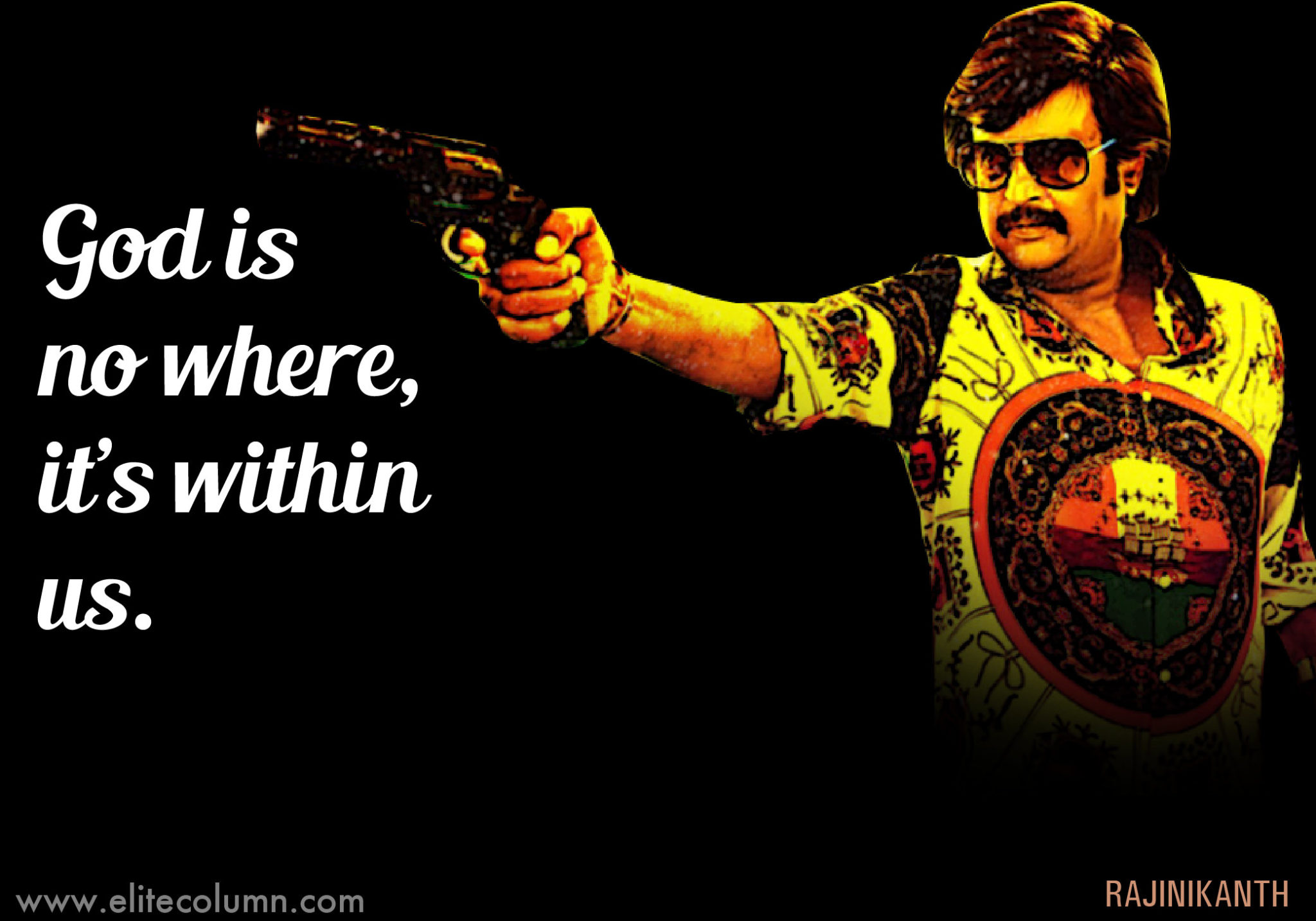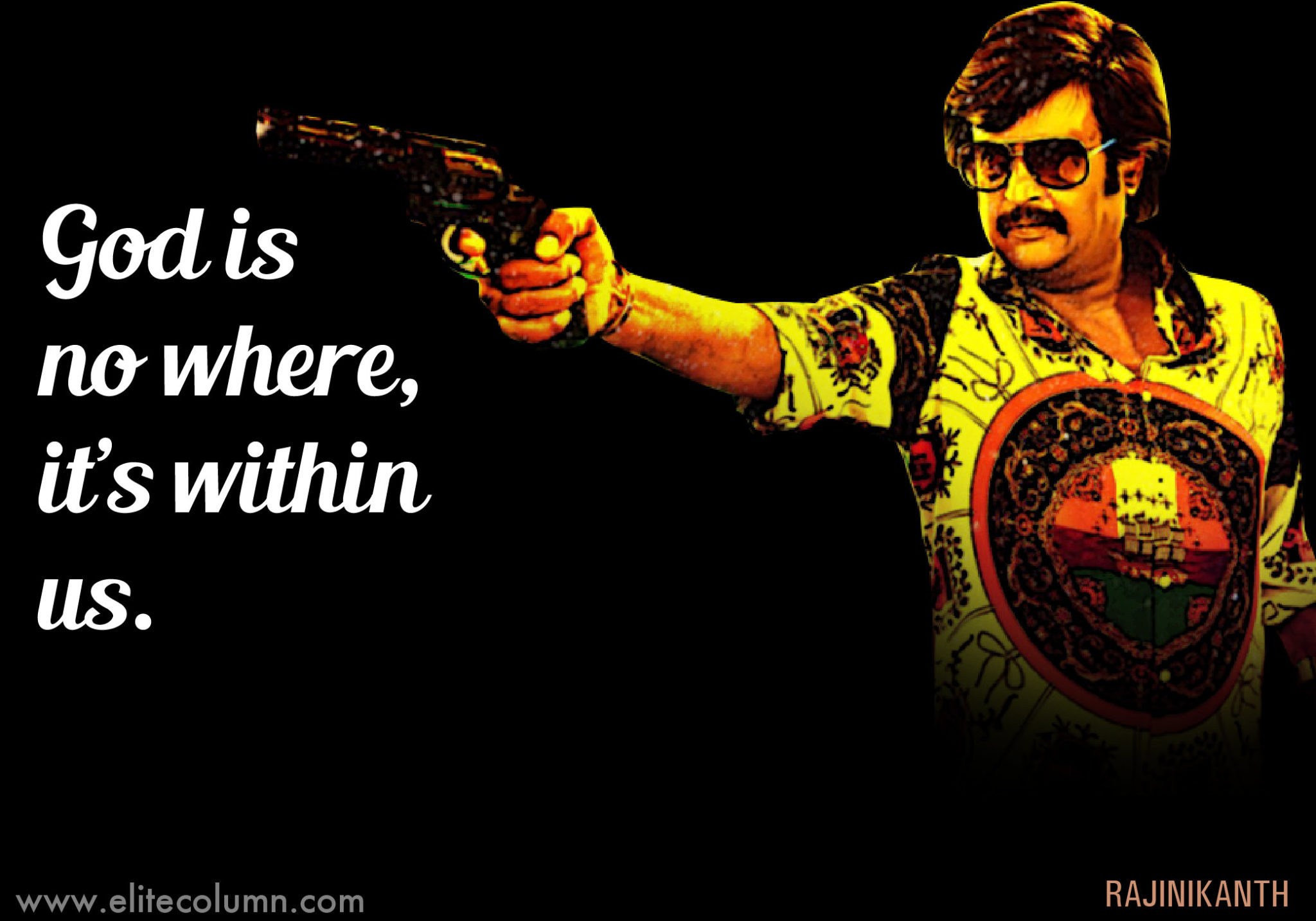 9. "God is no where, it's within us." – Rajinikanth
10. "I will die poor but not as a coward." – Rajinikanth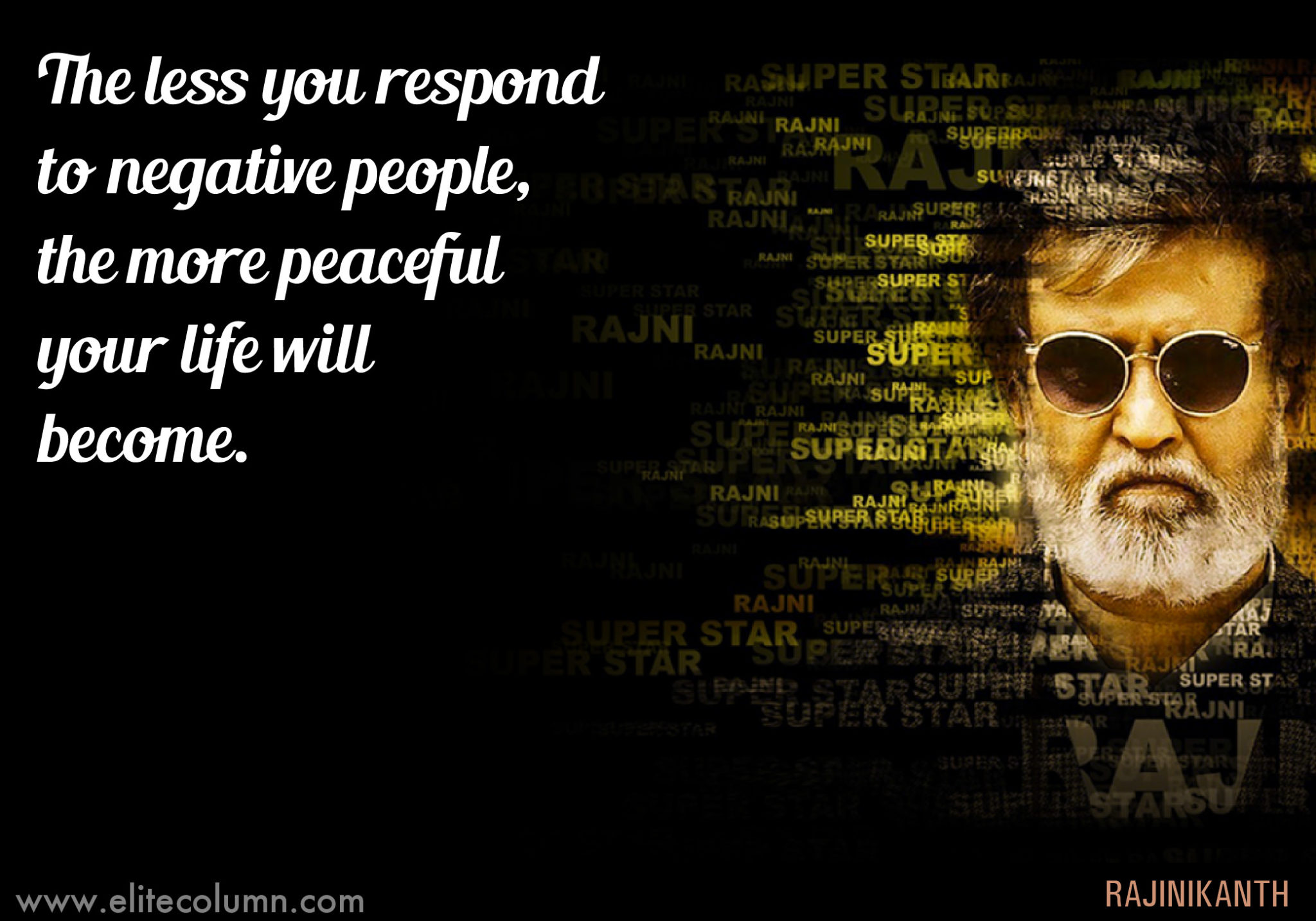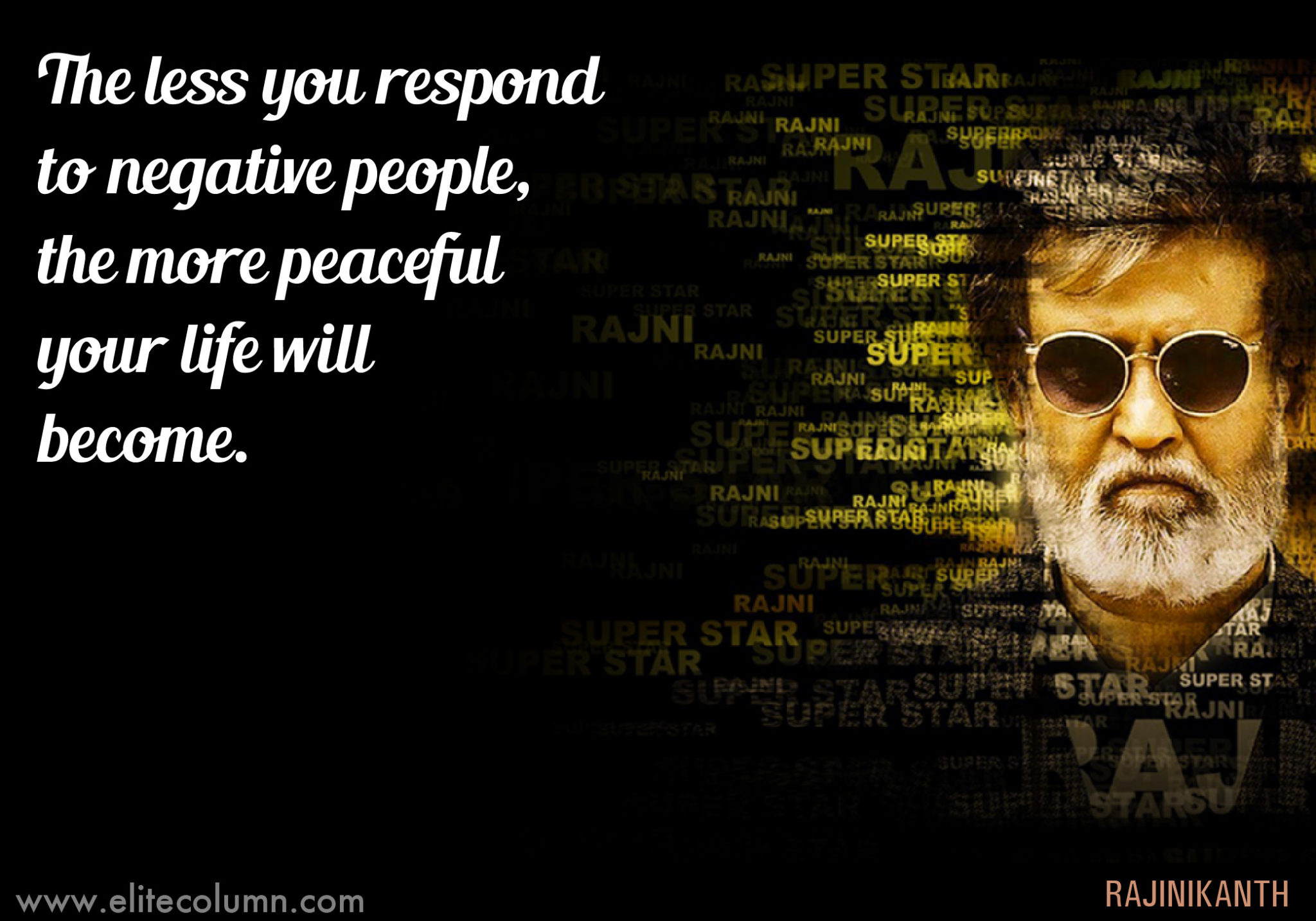 11. "The less you respond to negative people, the more peaceful your life will become." – Rajinikanth
12. "A greedy man and an angry woman have never lived prosperously." – Rajinikanth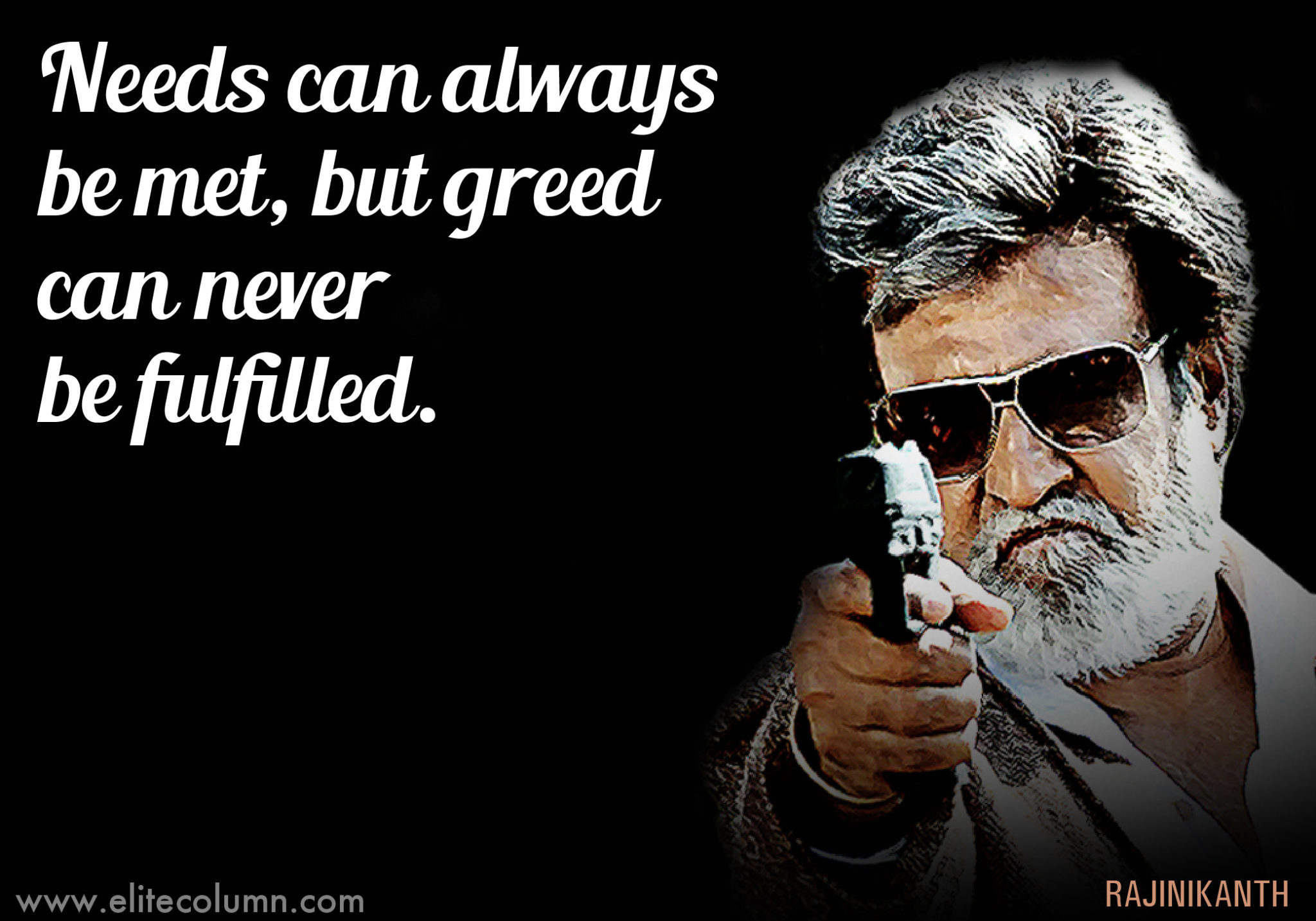 13. "Needs can always be met, but greed can never be fulfilled." – Rajinikanth
14. "Do it for the people who want to see u fail" – Rajinikanth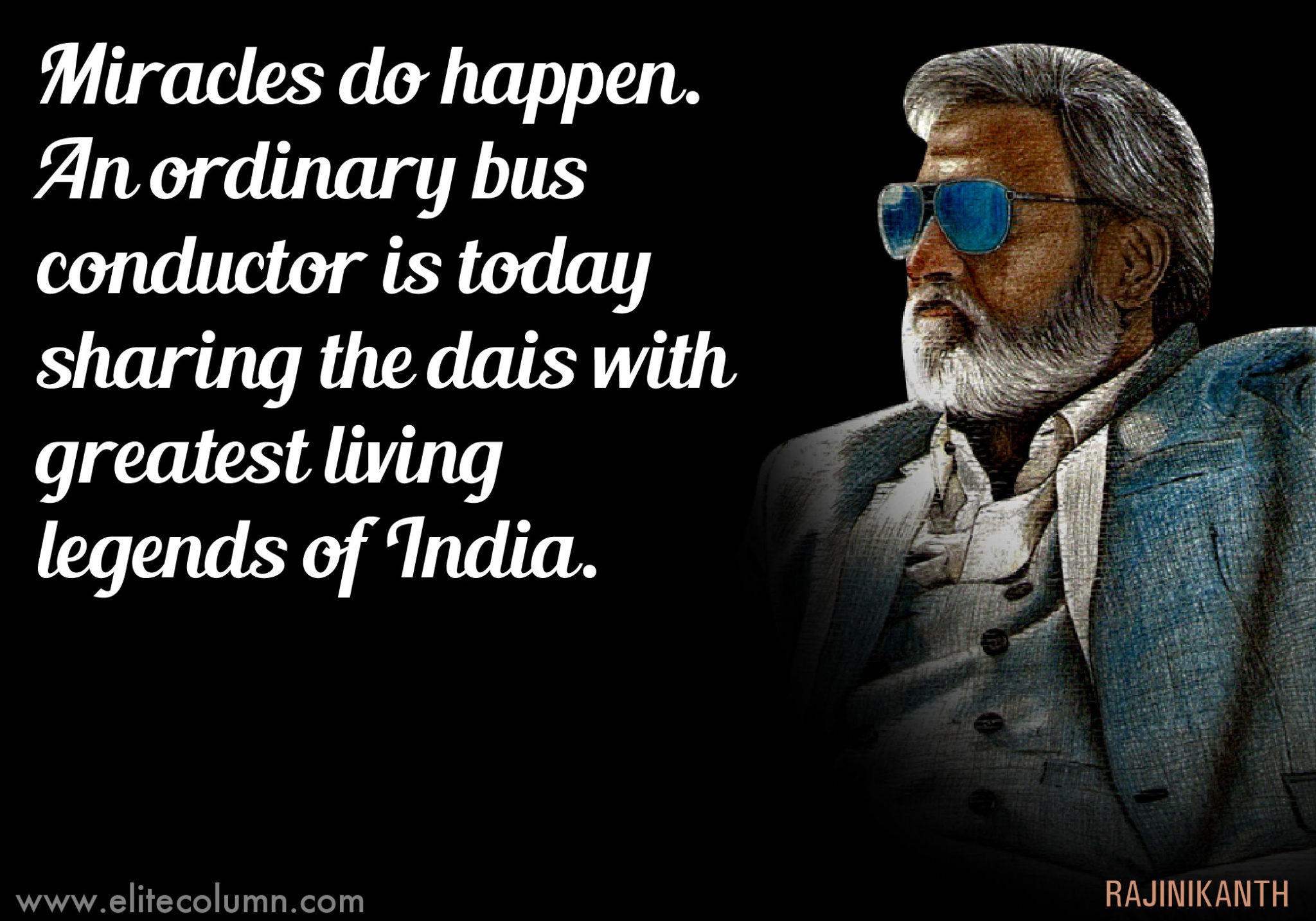 15. "Miracles do happen. An ordinary bus conductor is today sharing the dais with greatest living legends of India." – Rajinikanth
16. "Sometimes king needs to prove why he's king." – Rajinikanth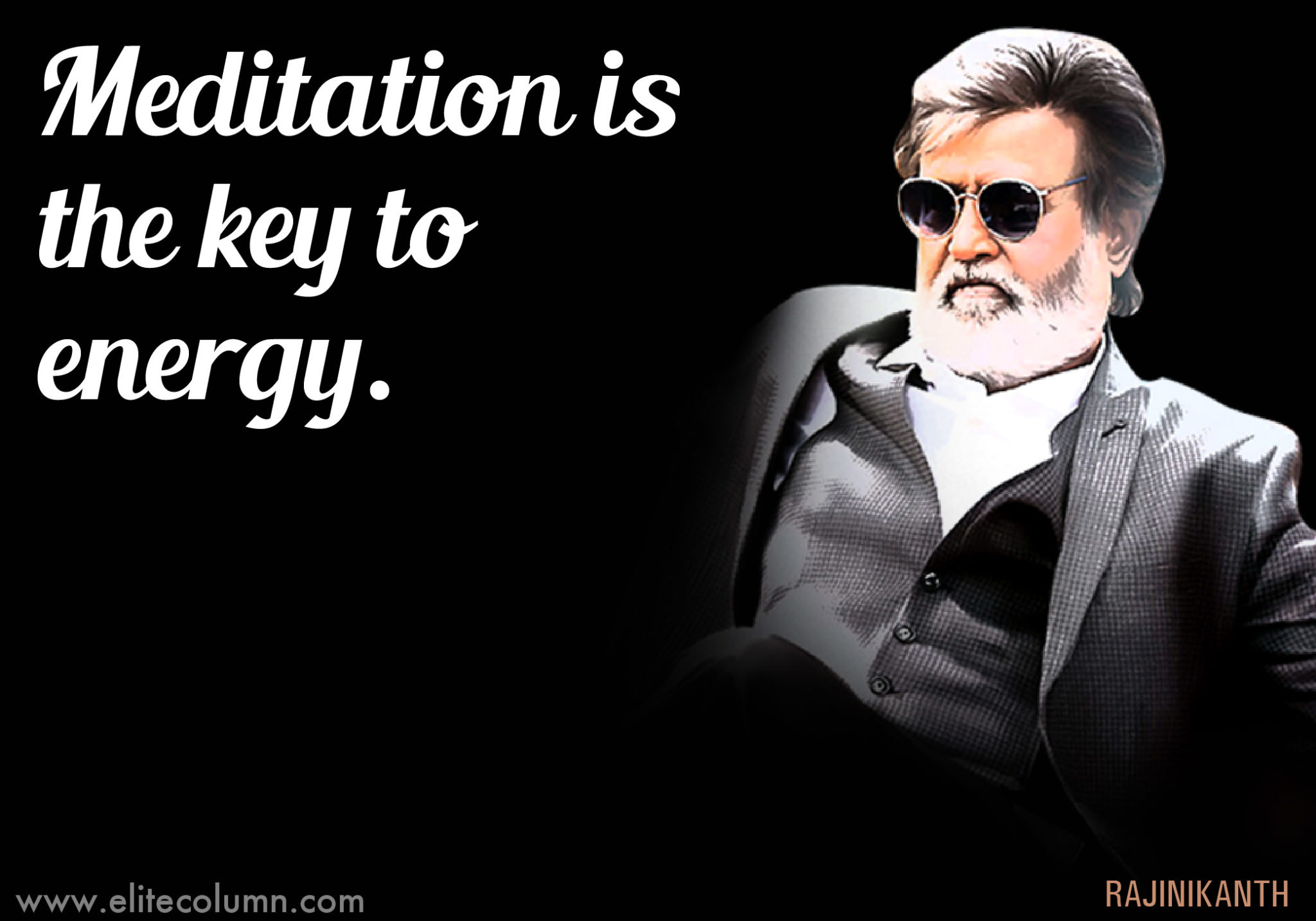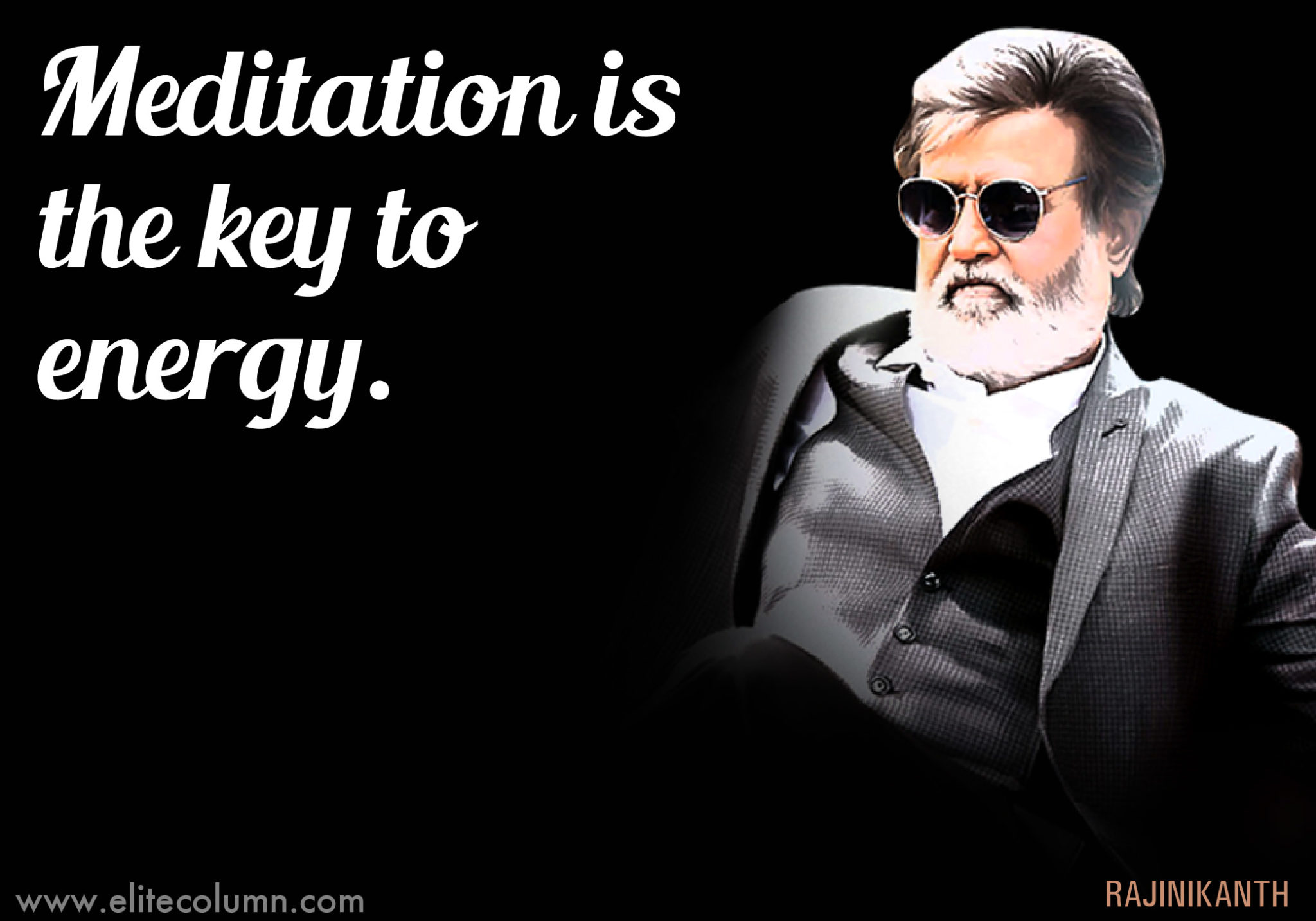 17. "Meditation is the key to energy." – Rajinikanth
18. "The lion does not turn around when a small dog barks" – Rajinikanth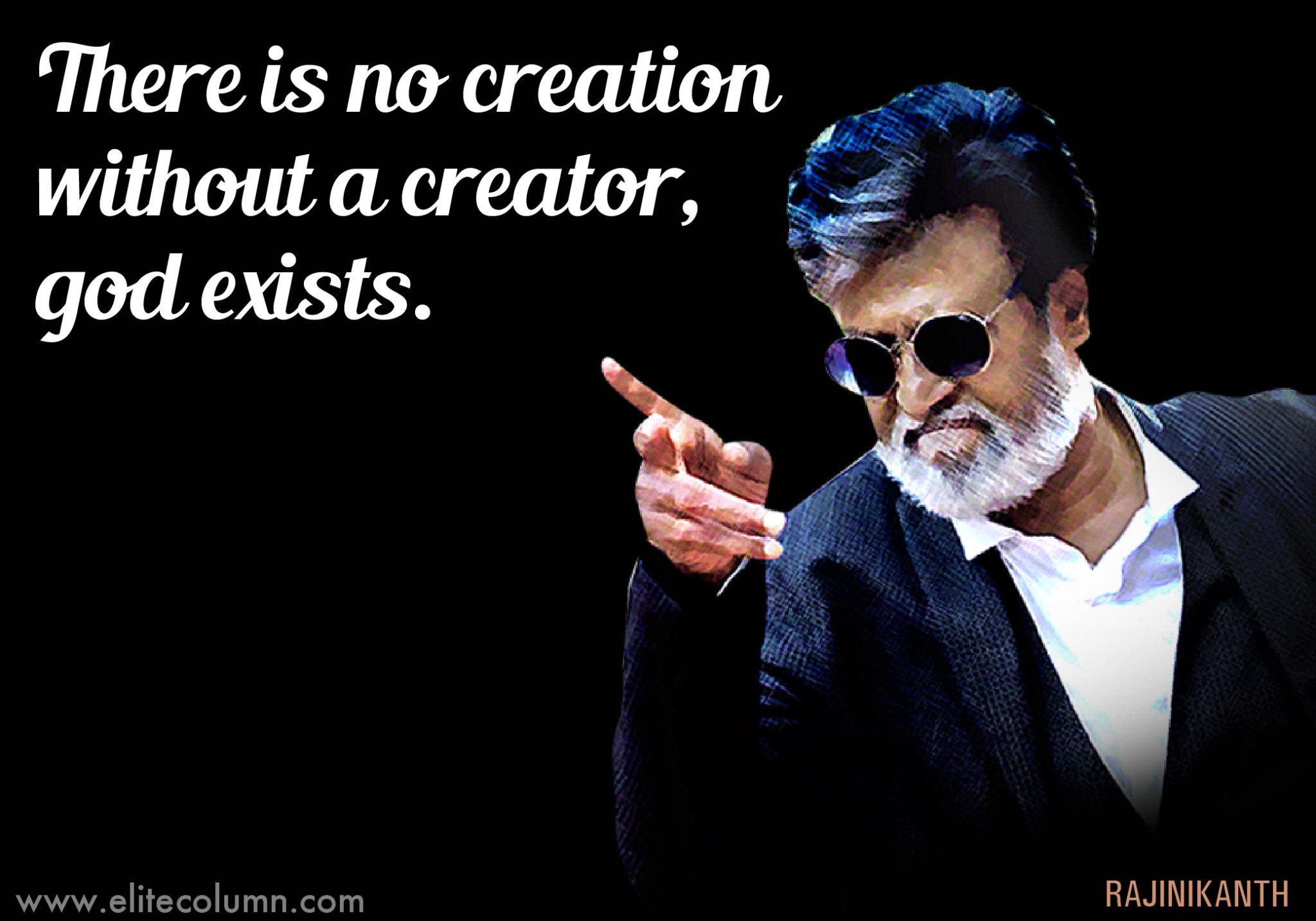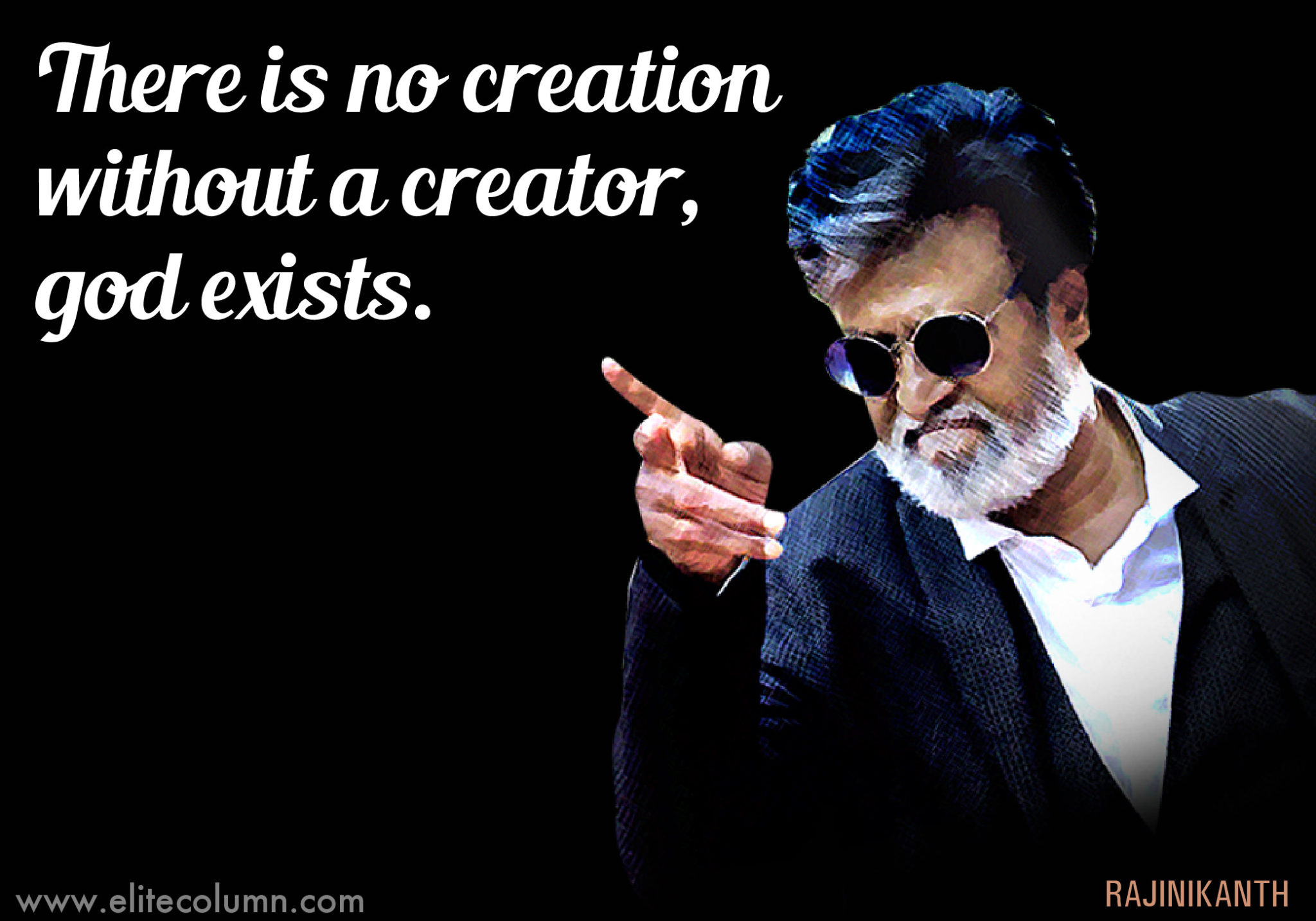 19. "There is no creation without a creator, god exists." – Rajinikanth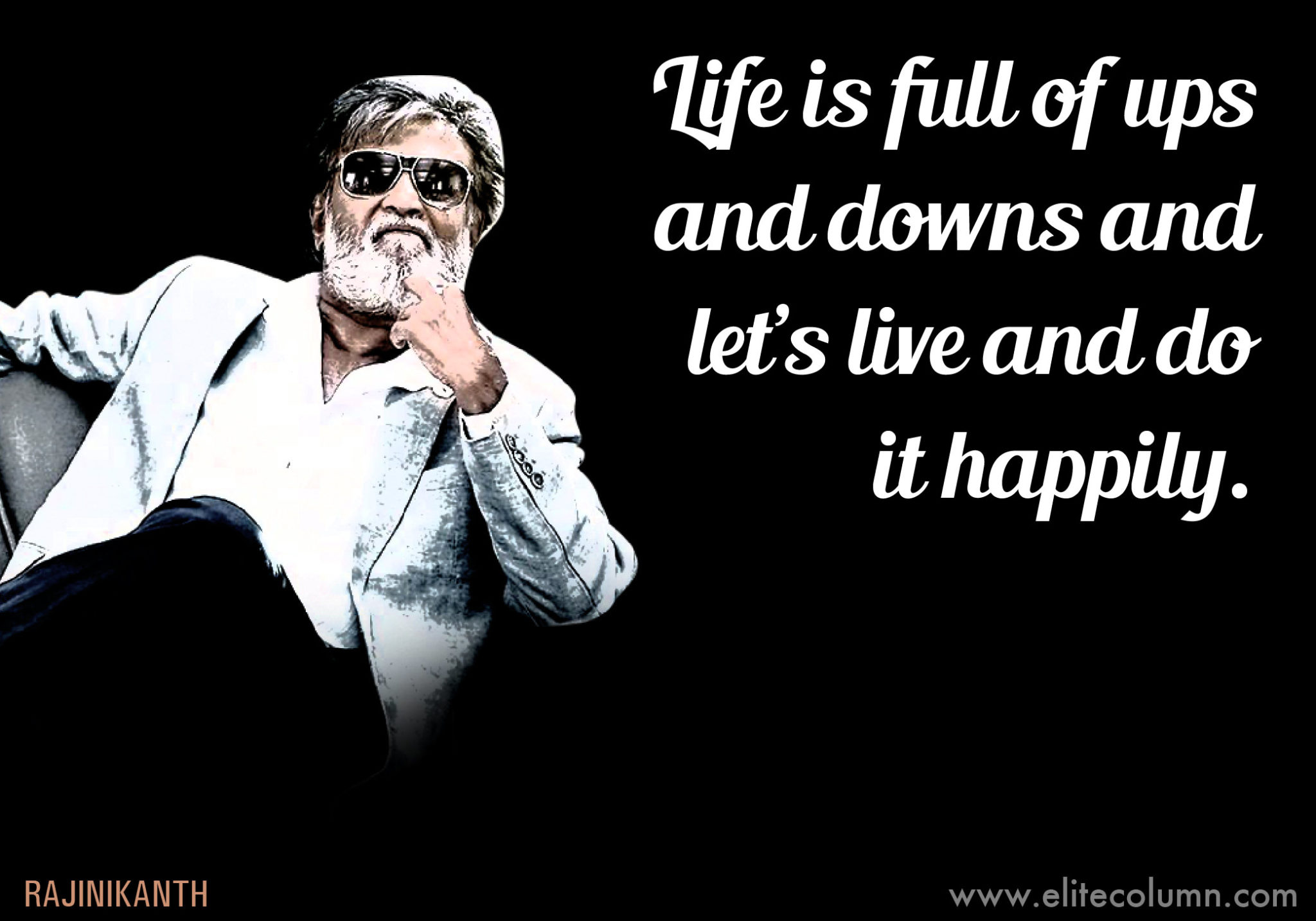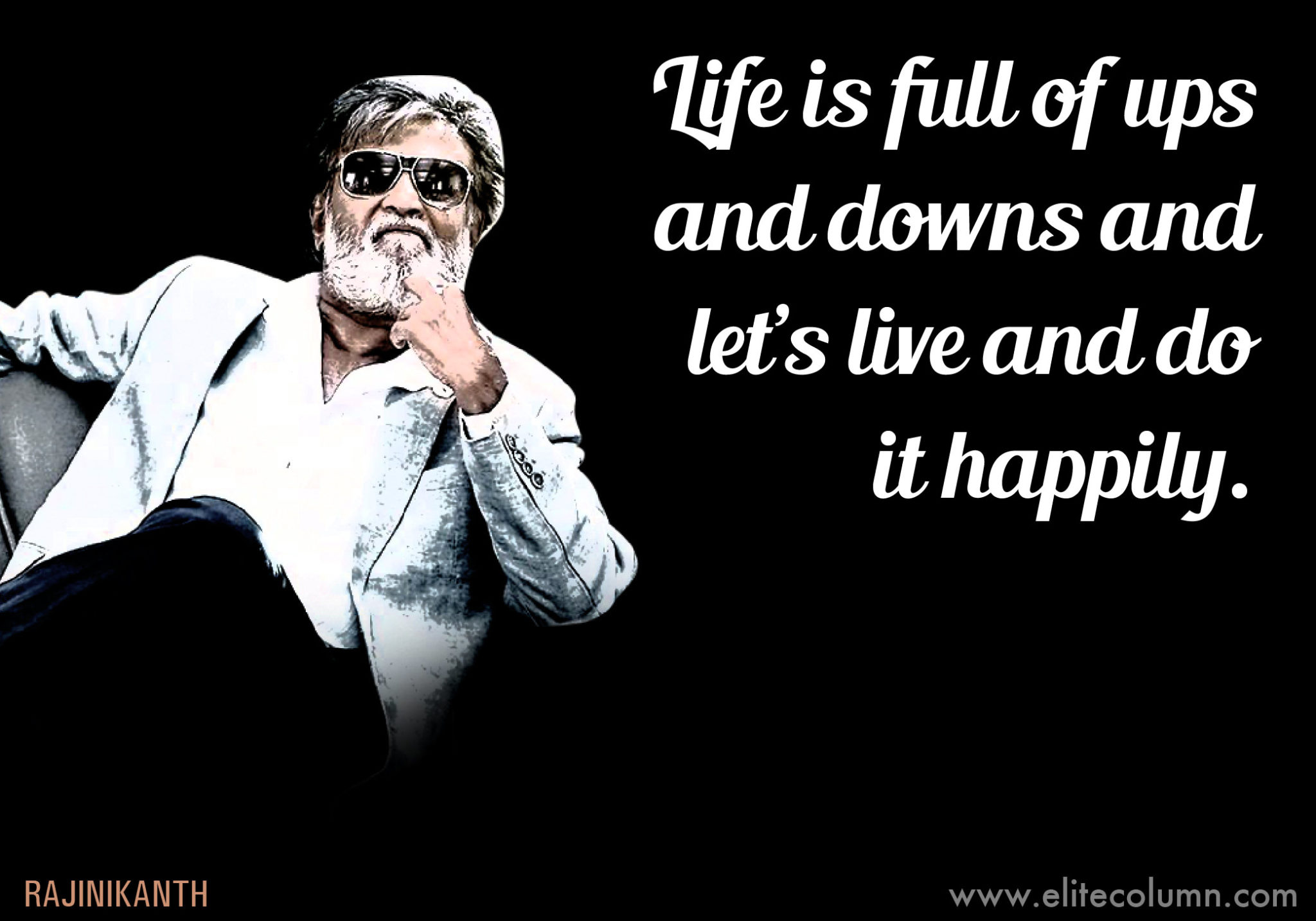 20. "Life is full of ups and downs and let's live and do it happily." – Rajinikanth
Thanks for checking out the best Rajinikanth quotes. Feel free to share the quotes with your friends. Leave a comment below and which are your favorite Rajinikanth quotes ?
Source Content: Naveen Sivakumar
See also:
Jason Momoa Quotes | Johnny Depp Quotes | Liam Hemsworth Quotes | Al Pacino Quotes | Kamal Hassan Quotes | Paul Walker Quotes | Dwayne Johnson Quotes | Angelina Jolie Quotes
You can find us at – Facebook | Instagram | LinkedIn | Pinterest | Twitter