Rafael Nadal Parera is a Spanish tennis player who emerged in the early 21st century as one of the game's leading competitors, especially noted for his performance on clay. He won a record 12 career French Open championships. He grew up in a sports-minded family. His uncle Miguel Angel Nadal was a professional association football player who competed in the 2002 World Cup. Rafael Nadal quotes will help you battle your struggles. EliteColumn brings you 10 handpicked Rafael Nadal quotes.
10 Inspirational Rafael Nadal Quotes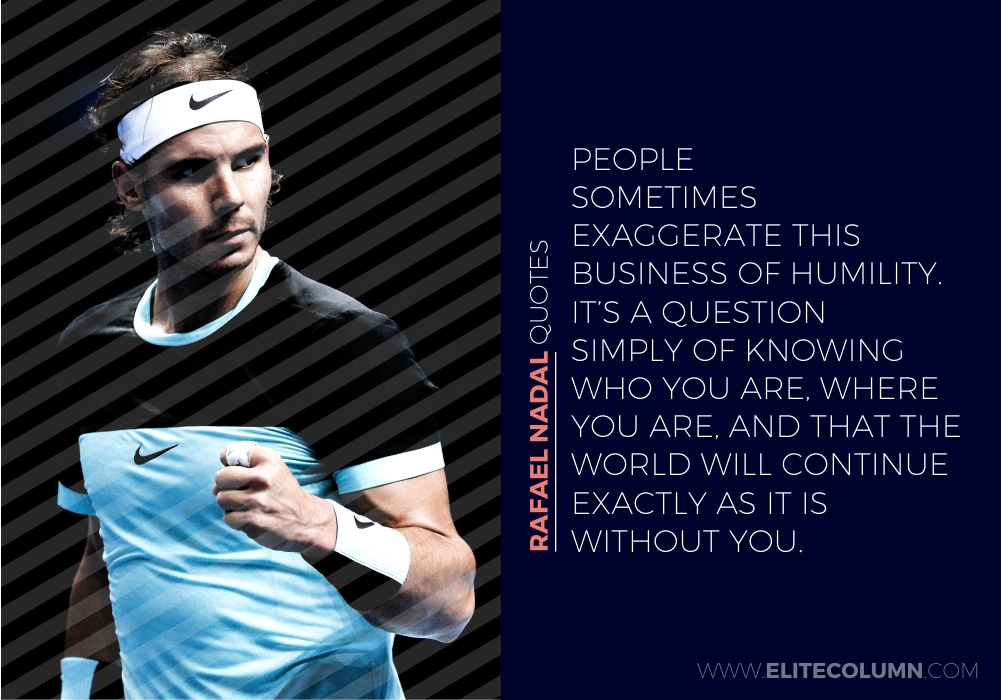 "People sometimes exaggerate this business of humility. It's a question simply of knowing who you are, where you are, and that the world will continue exactly as it is without you." – Rafael Nadal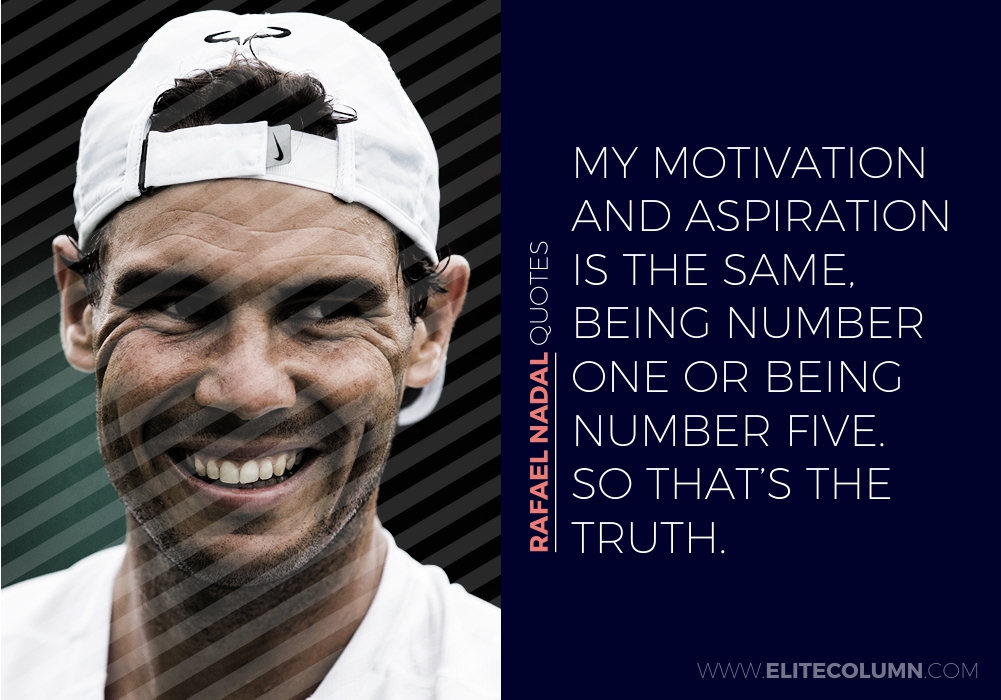 "My motivation and aspiration is the same, being number one or being number five. So that's the truth." – Rafael Nadal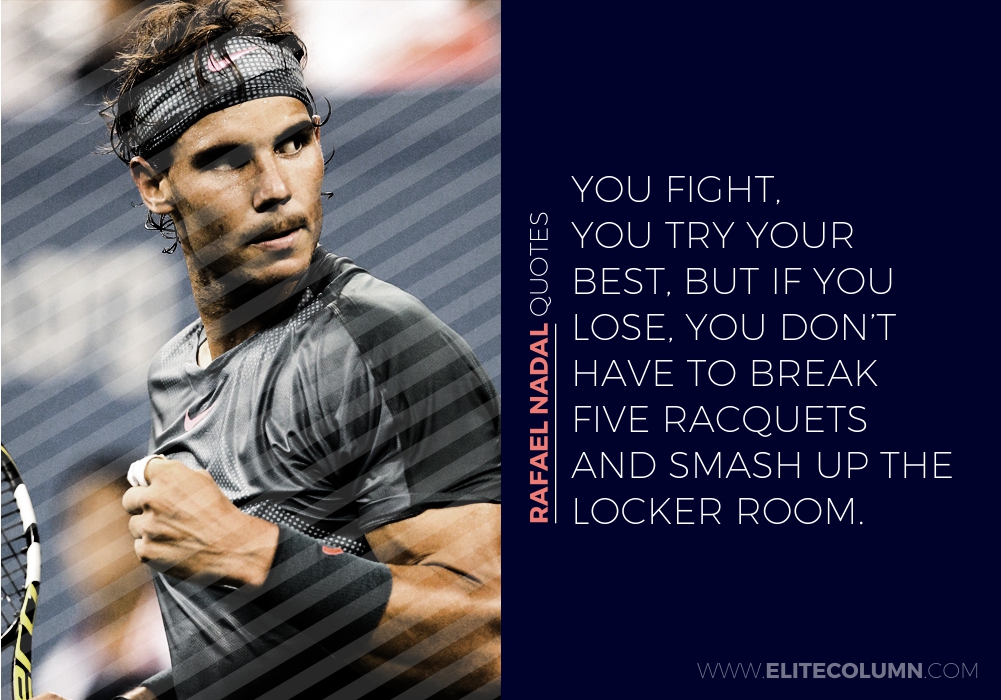 "You fight, you try your best, but if you lose, you don't have to break five racquets and smash up the locker room." – Rafael Nadal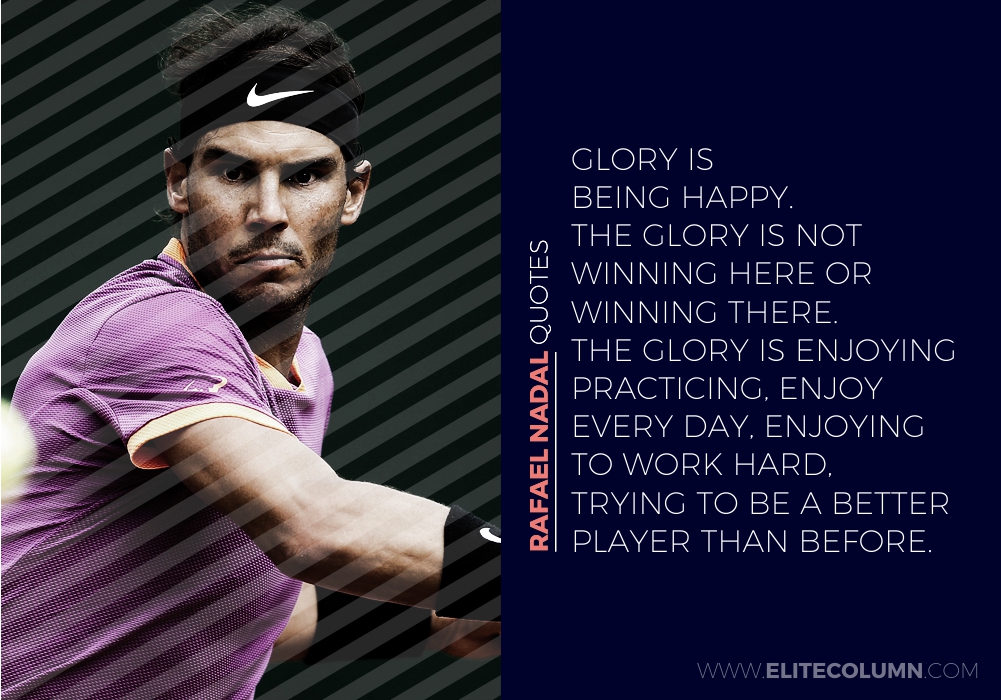 "Glory is being happy. The glory is not winning here or winning there. The glory is enjoying practicing, enjoy every day, enjoying to work hard, trying to be a better player than before." – Rafael Nadal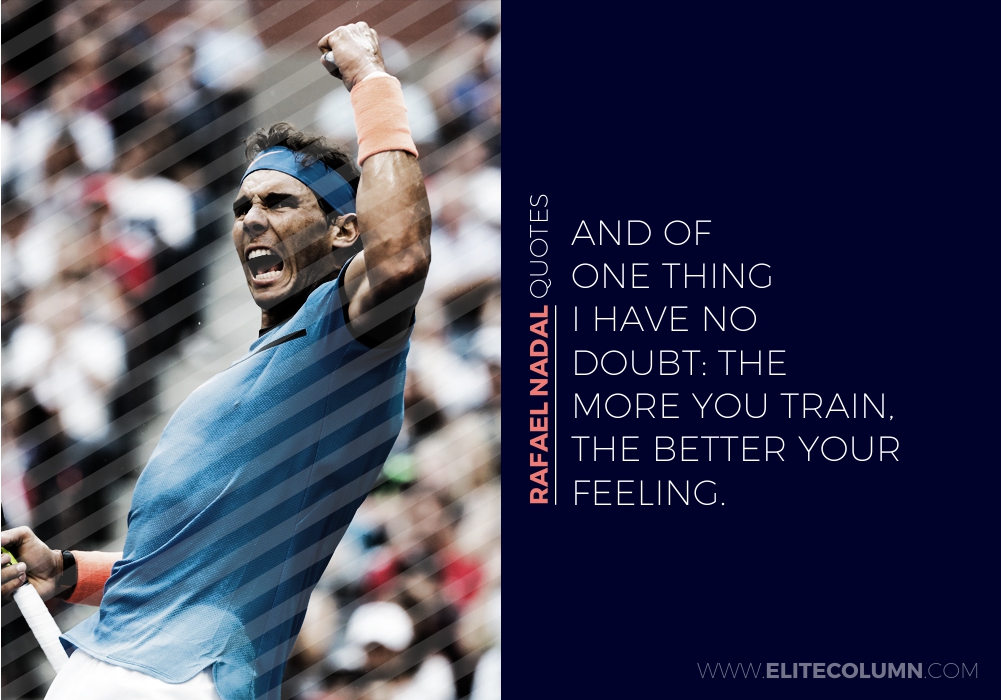 "And of one thing I have no doubt: the more you train, the better your feeling." – Rafael Nadal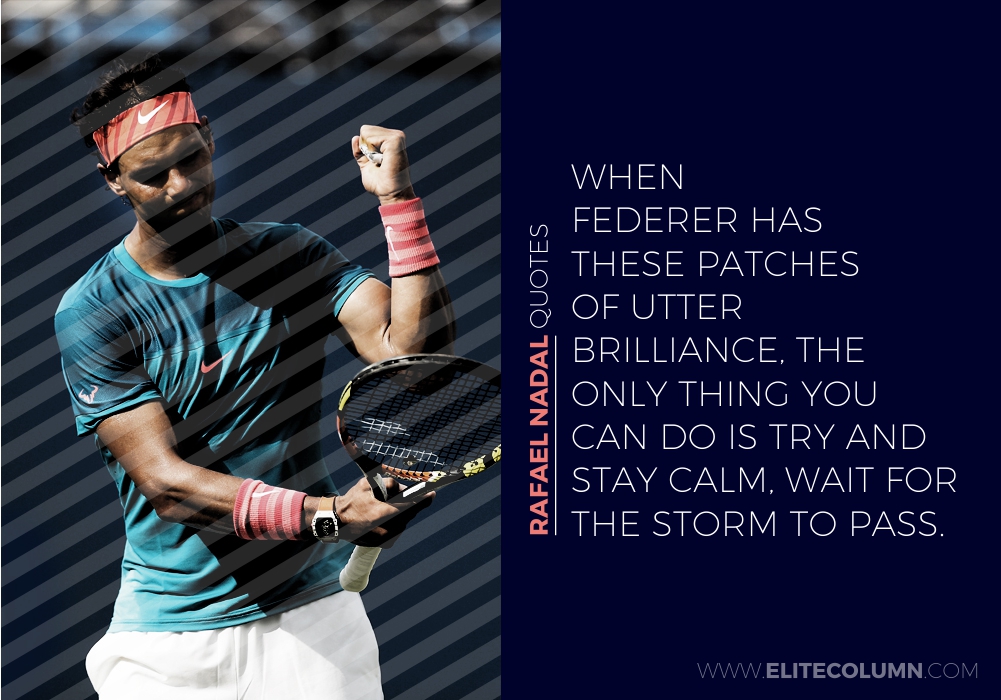 "When Federer has these patches of utter brilliance, the only thing you can do is try and stay calm, wait for the storm to pass." – Rafael Nadal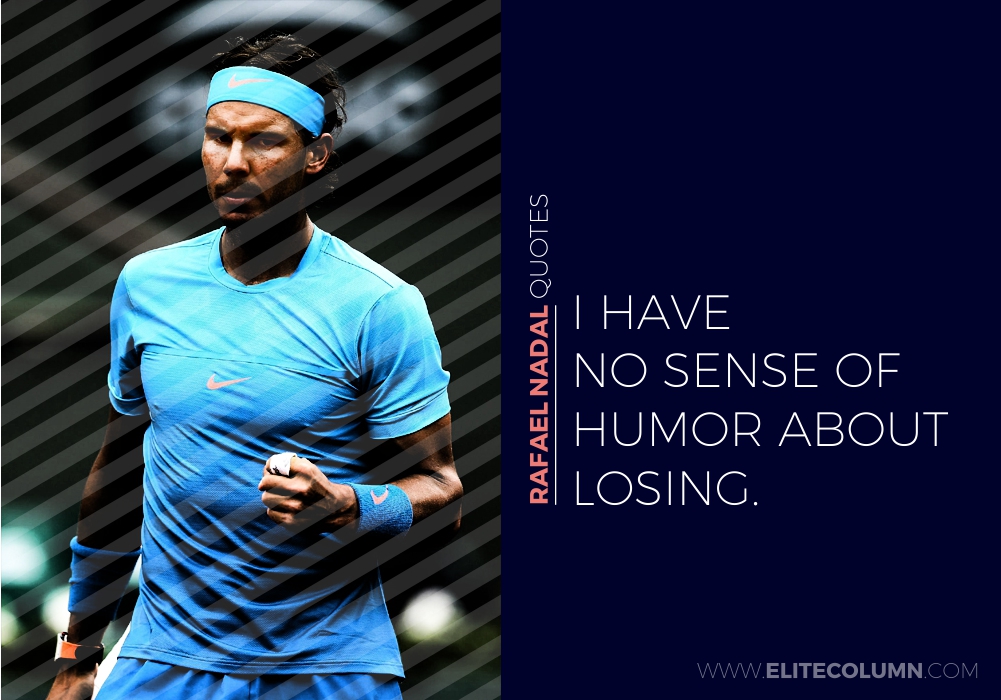 I have no sense of humor about losing.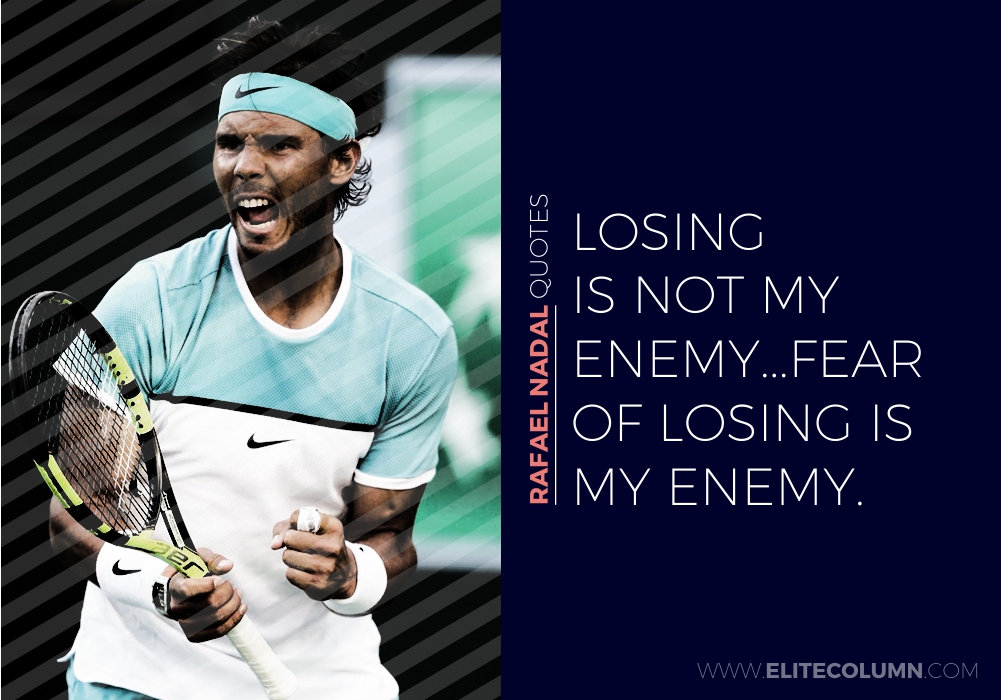 "Losing is not my enemy…fear of losing is my enemy." – Rafael Nadal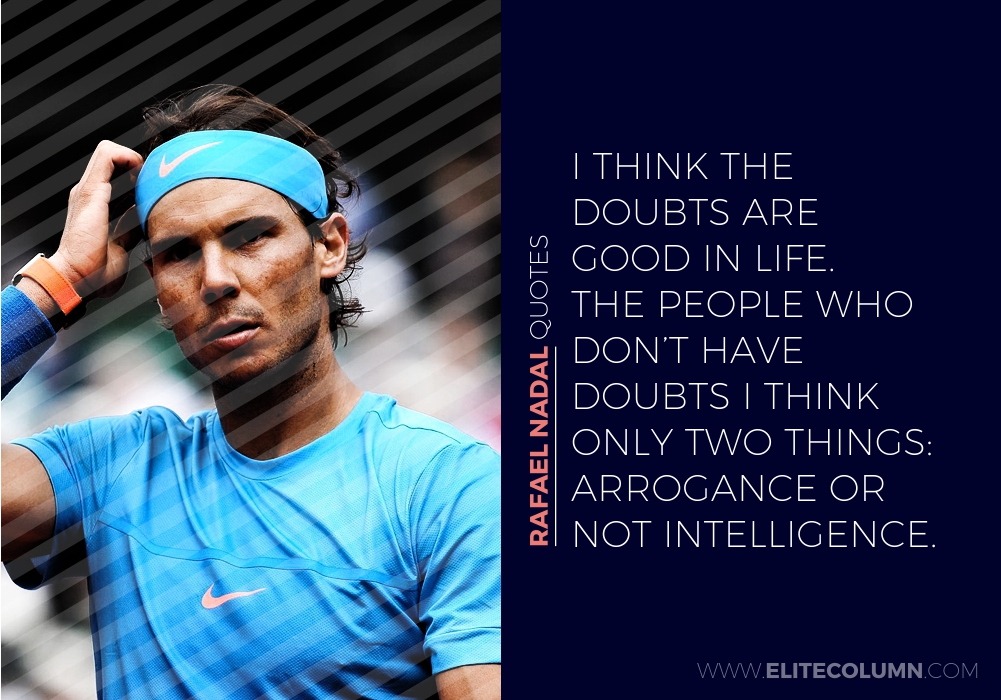 "I think the doubts are good in life. The people who don't have doubts I think only two things: arrogance or not intelligence." – Rafael Nadal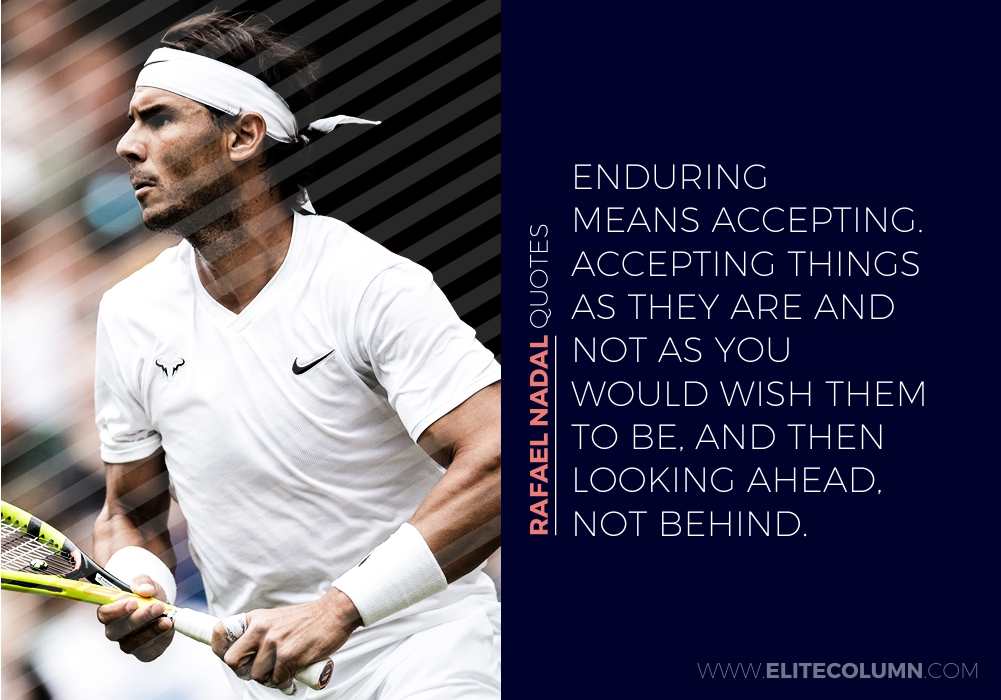 "Enduring means accepting. Accepting things as they are and not as you would wish them to be, and then looking ahead, not behind." – Rafael Nadal
Thanks for checking out the best Rafael Nadal quotes. Feel free to share the quotes with your friends. Leave a comment below and which are your favorite Rafael Nadal quotes ?
See also:
Tennis Quotes | Michael Schumacher Quotes | Sourav Ganguly Quotes | Virat Kohli Quotes
You can find us at – Facebook | Instagram | LinkedIn | Pinterest | Twitter