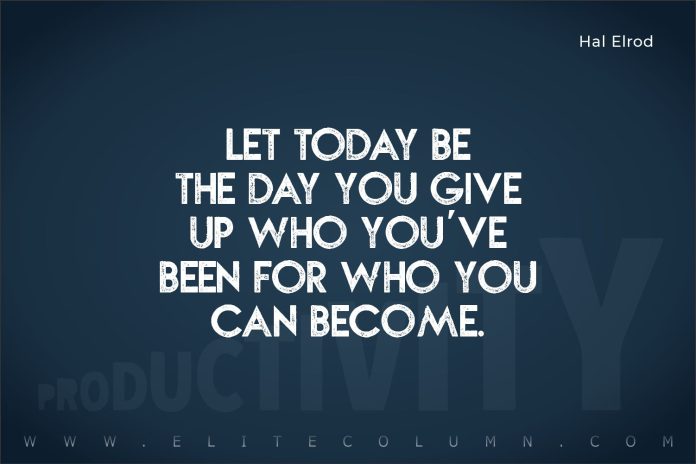 Check out 40 Productivity Quotes today.
40 Best Productivity Quotes
1. "It is vain to do with more what can be done with less." – William of Occam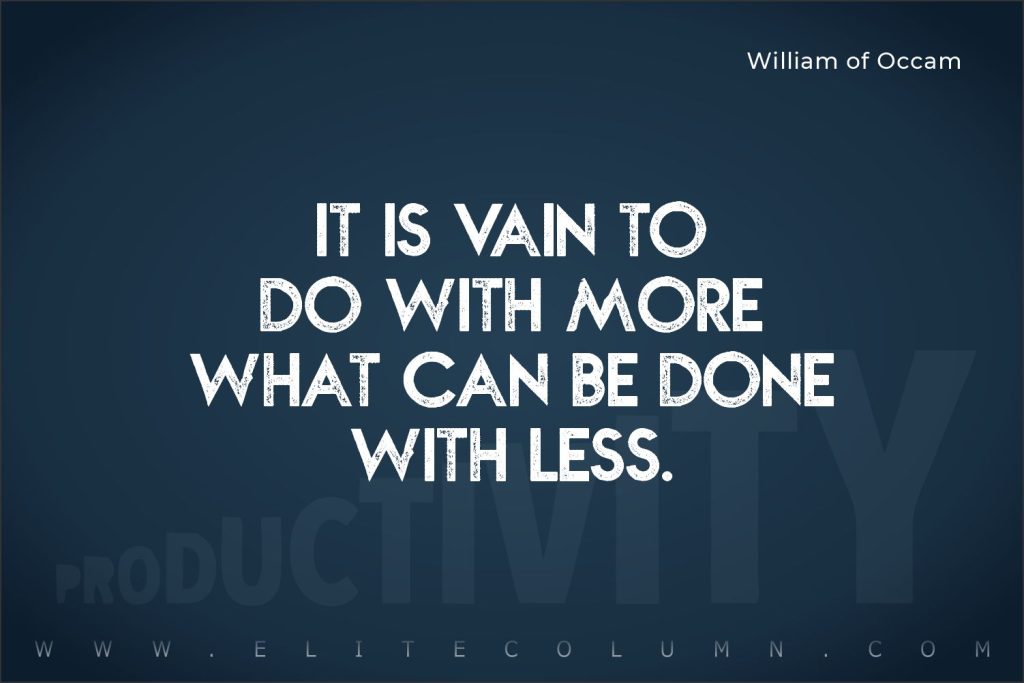 2. "It's not what we do once in a while that shapes our lives, but what we do consistently." – Tony Robbins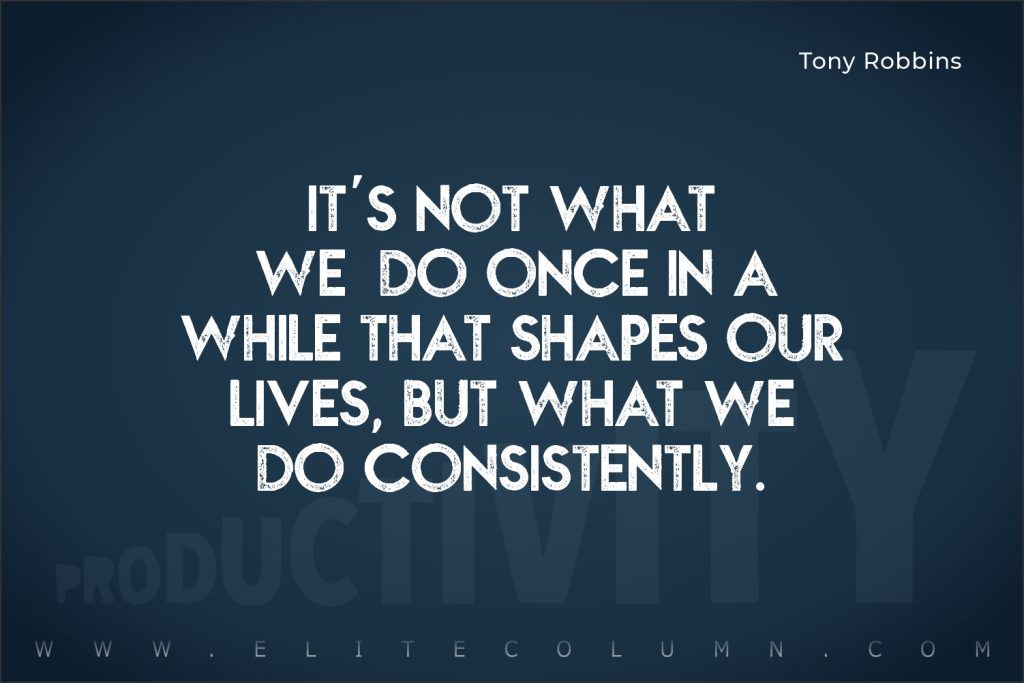 3. "Let today be the day you give up who you've been for who you can become." – Hal Elrod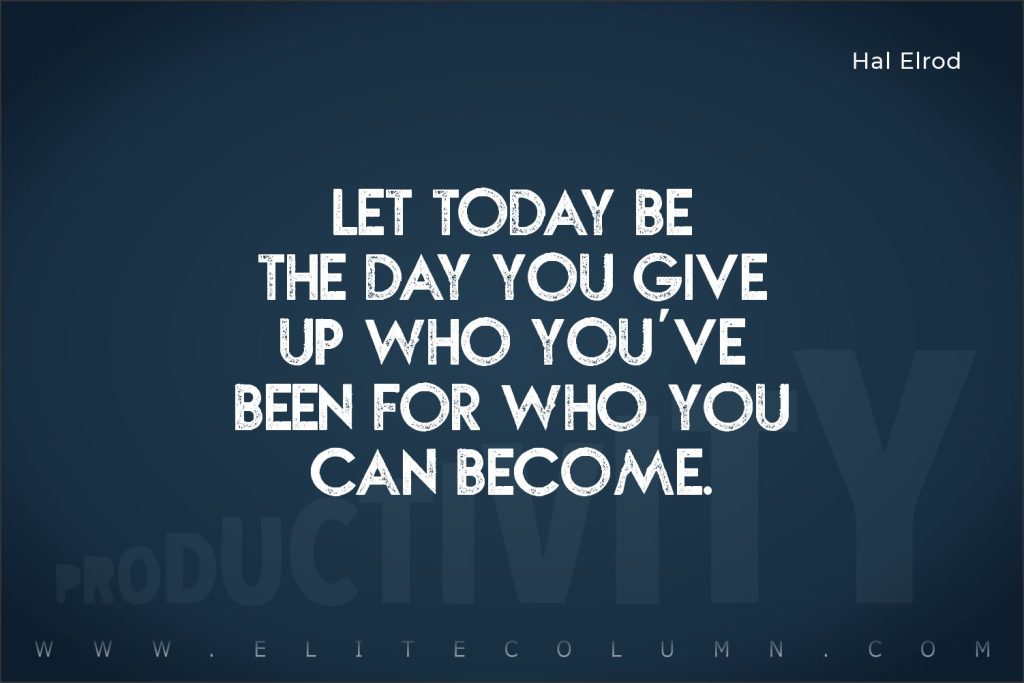 4. "Live, love, laugh, leave a legacy." – Stephen Covey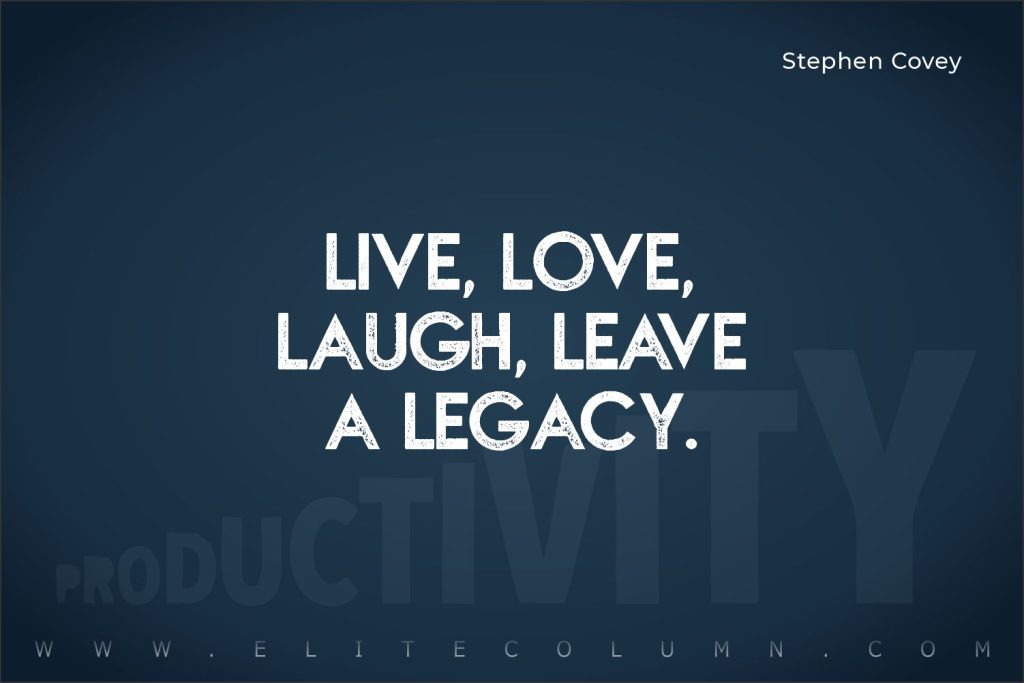 5. "Love of bustle is not industry." – Seneca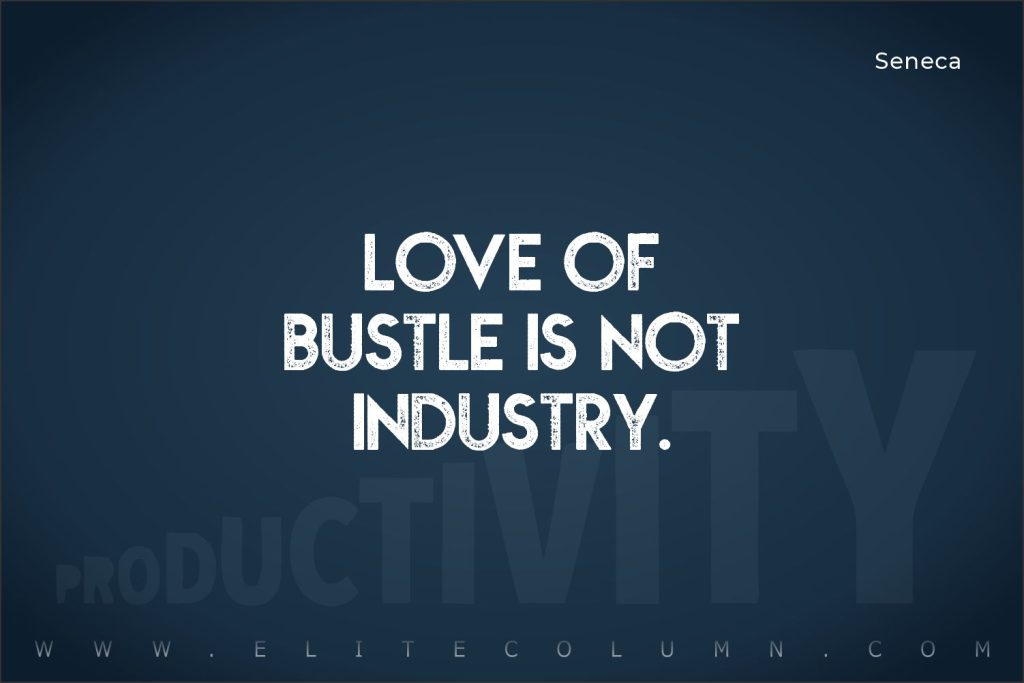 6. "Luck is not chance, it's toil Fortune's expensive smile is earned." – Emily Dickinson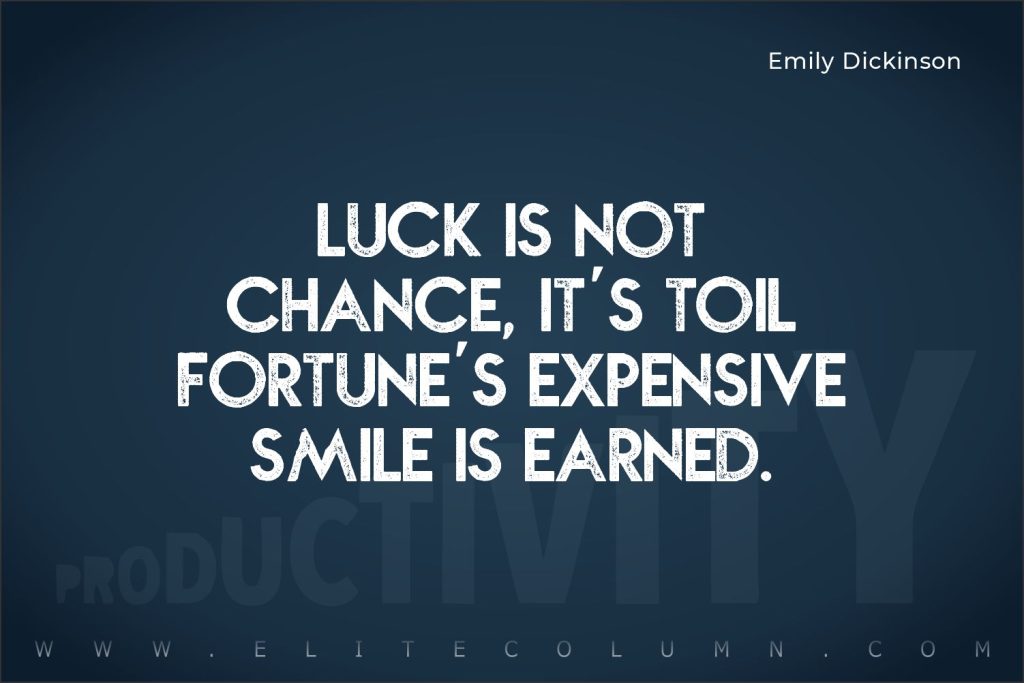 7. "Most great people have attained their greatest success just one step beyond their greatest failure." – Napoleon Hill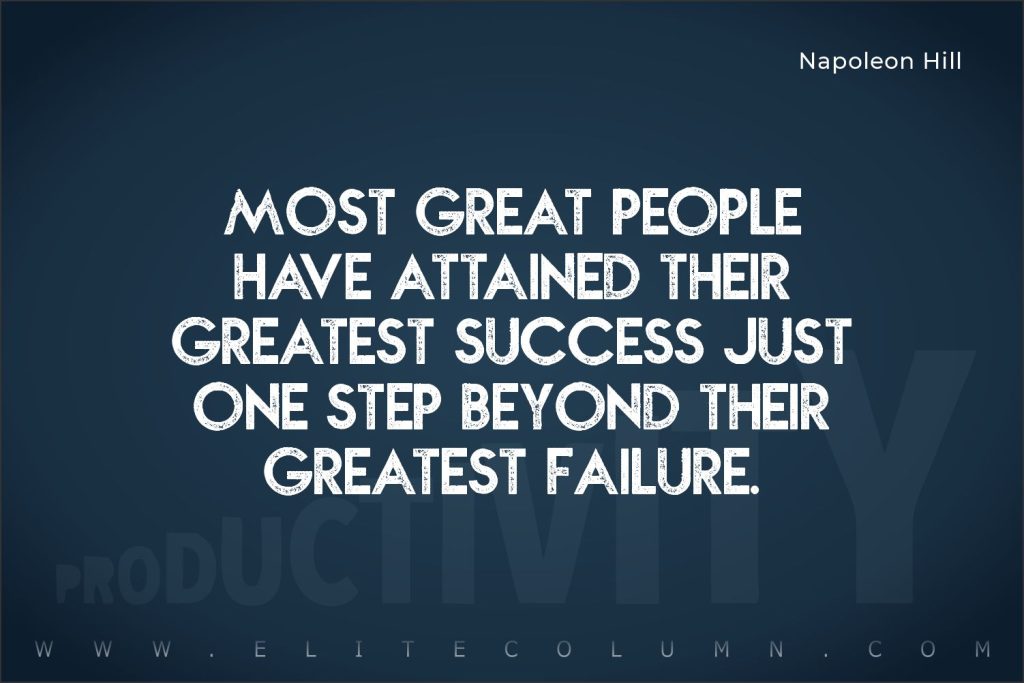 8. "Motivation is what gets you started. Habit is what keeps you going." – Jim Rohn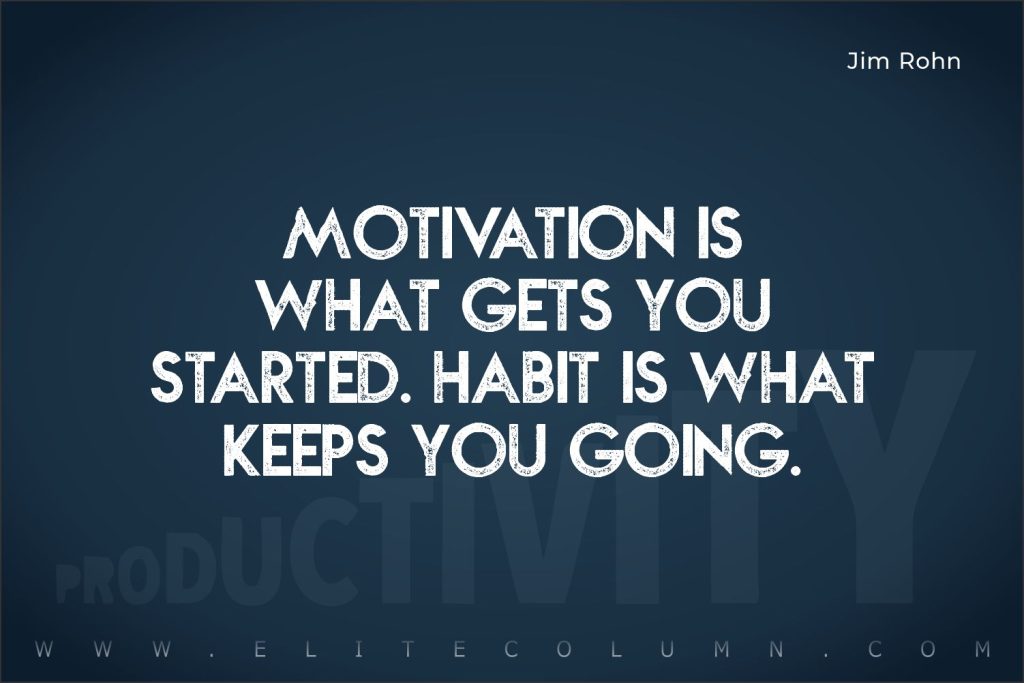 9. "My favorite things in life don't cost any money. It's really clear that the most precious resource we all have is time." – Steve Jobs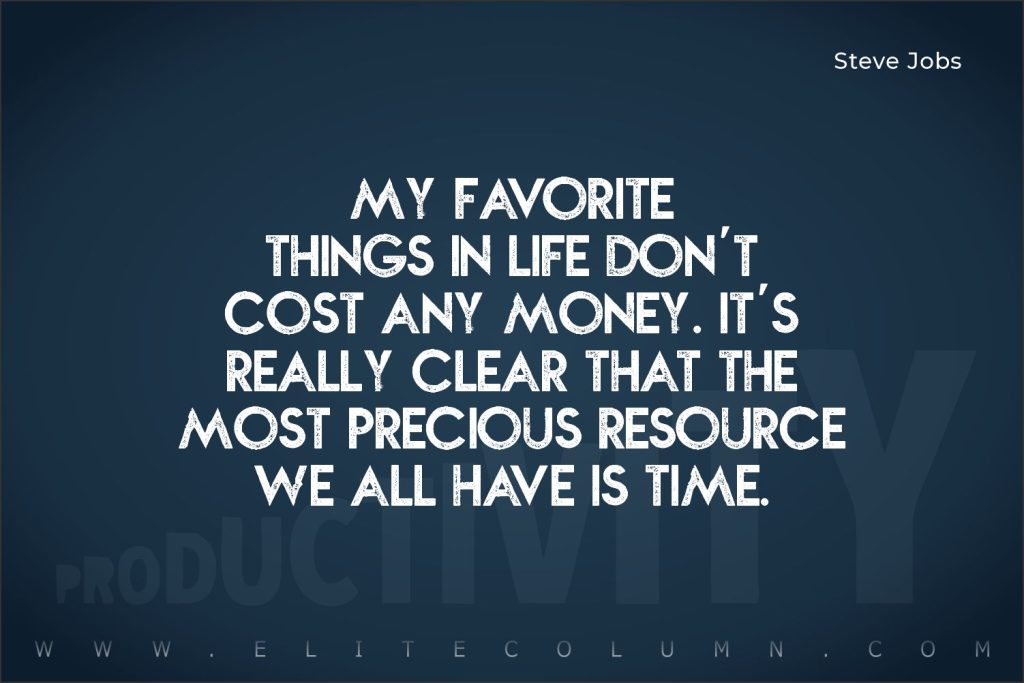 10. "Ordinary people think merely of spending time, great people think of using it." – Arthur Schopenhauer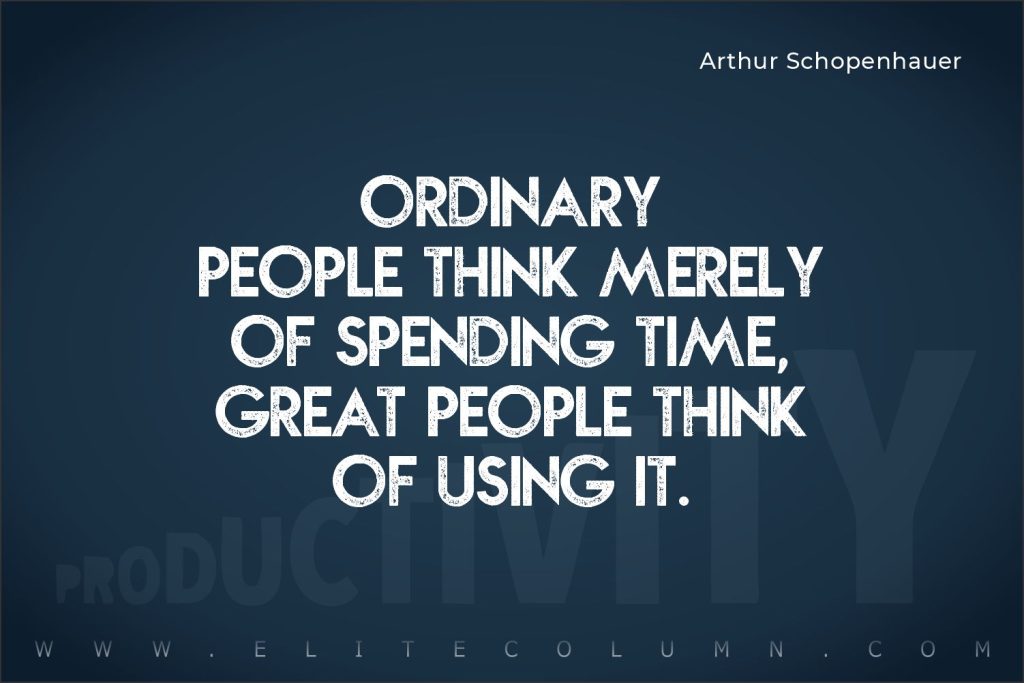 11. "Passion is energy. Feel the power that comes from focusing on what excites you." – Oprah Winfrey
12. "Perfection is not when there is no more to add, but no more to take away." – Antoine De Saint-Exupery
13. "Plans are nothing; planning is everything." – Dwight D. Eisenhower
14. "Practice isn't the things you do once you're good. It's the thing you do that makes you good." – Malcolm Gladwell
15. "Productivity is being able to do things that you were never able to do before." – Franz Kafka
16. "Action is the foundational key to all success." – Picasso
17. "My future starts when I wake up every morning. Every day I find something creative to do with my life." – Miles Davis
18. "My goal is to build a life I don't need a vacation from." – Rob Hill, Sr.
19. "Never give up on a dream just because of the time it will take to accomplish it. The time will pass anyway." – Earl Nightingale
20. "Nothing is less productive than to make more efficient what should not be done at all." – Peter Drucker
21. "Nothing will work unless you do." – Maya Angelou
22. "Obstacles are those frightful things you see when you take your eyes off your goal." – Henry Ford
23. "Always deliver more than expected." – Larry Page
24. "Amateurs sit and wait for inspiration, the rest of us just get up and go to work." – Stephen King
25. "And in the end, it's not the years in your life that count. It's the life in your years." – Abraham Lincoln
26. "And the day came when the risk to remain tight in a bud was more painful than the risk it took to blossom." – Anais Win
27. "By failing to prepare, you are preparing to fail." – Benjamin Franklin
28. "Concentrate all your thoughts upon the work at hand. The sun's rays do not burn until brought to a focus." – Alexander Graham Bell
29. "Continuous improvement is better than delayed perfection." – Mark Twain
30. "Definiteness of purpose is the starting point of all achievement." – W. Clement Stone
31. "Discipline is choosing between what you want now and what you want most." – Abraham Lincoln
32. "Do something instead of killing time. Because time is killing you." – Paulo Coelho
33. "Do the hard jobs first. The easy jobs will take care of themselves." – Dale Carnegie
34. "Doing the best at this moment puts you in the best place for the next moment." – Oprah Winfrey
35. "Doubt kills more dreams than failure ever will." – Suzy Kassem
36. "Early to bed and early to rise makes a man healthy, wealthy, and wise." – Benjamin Franklin
37. "Effective performance is preceded by painstaking preparation." – Brian Tracy
38. "Either write something worth reading or do something worth writing." – Benjamin Franklin
39. "Everything you want is just outside your comfort zone." – Robert Allen
40. "Fall in love with the process, and the results will come." – Eric Thomas
41. "Focus on being productive instead of busy." – Tim Ferriss
42. "Great acts are made up of small deeds." – Lao Tzu
43. "Happen to things, don't let things happen to you." – Stephen Covey
44. "Have patience. All things in life are difficult before they become easy." – Saadi
45. "He who is not courageous enough to take risks will accomplish nothing in life." – Muhammad Ali
46. "I fear not the man who has practiced 10,000 kicks, but I do fear the man who has practiced one kick 10,000 times." – Bruce Lee
47. "If you don't pay appropriate attention to what has your attention, it will take more of your attention than it deserves." – David Allen
48. "If you really want to do something, you'll find a way. If you don't, you'll find an excuse." – Jim Rohn
49. "If you spend too much time thinking about a thing, you'll never get it done." – Bruce Lee
50. "If you're going through hell, keep going." – Winston Churchill
Thanks for checking out the best Productivity Quotes. Feel free to share the quotes with your friends. Leave a comment below and which are your favourite Productivity Quotes ?
See also:
Sky is the Limit Quotes | Best is yet to Come Quotes | Get Back Up Quotes | Keep your Word Quotes | Bounce Back Quotes | Winning Quotes | Inspirational Picture Quotes | Starting over Quotes
You can find us at – Facebook | Instagram | LinkedIn | Pinterest | Twitter