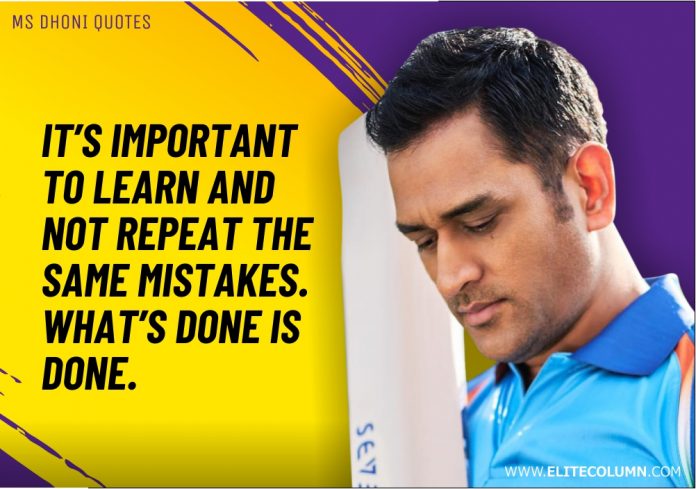 MS Dhoni is an Indian cricketer best remembered for leading the Indian ODI team to its second World Cup win in 2011. He is revered as one of the best "finishers" in the limited over format of the game. Initially, he was interested in football & badminton. But, he charmed everyone during 1995-98 when his football coach sent him to fill in as the wicketkeeper of the cricket team of a local club. EliteColumn brings some of the most inspirational MS Dhoni quotes.
15 Motivational MS Dhoni Quotes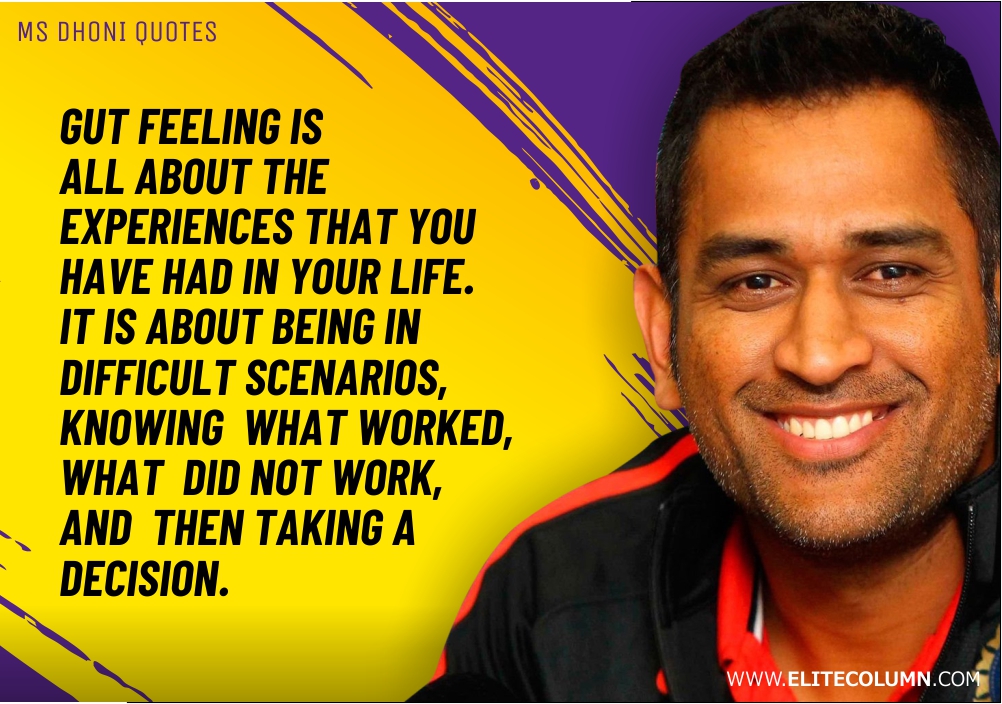 1. "Gut feeling is all about the experiences that you have had in your life. It is about being in difficult scenarios, knowing what worked, what did not work, and then taking a decision." – MS Dhoni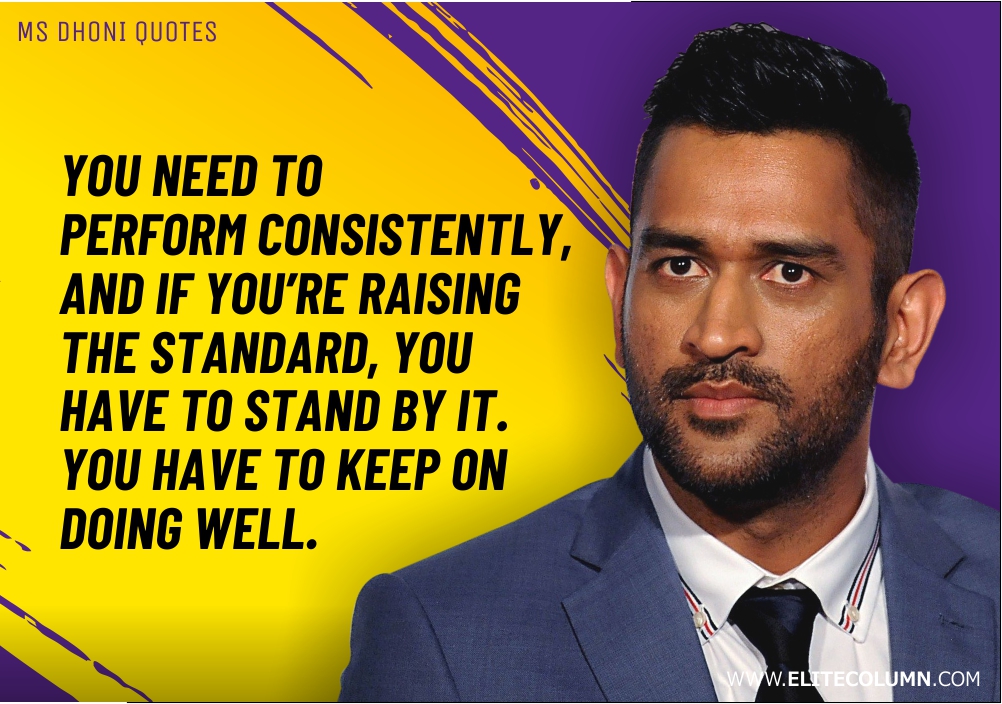 2."You need to perform consistently, and if you're raising the standard, you have to stand by it. You have to keep on doing well." – MS Dhoni
3. "I have three dogs at home. Even after losing a series or winning a series, they treat me the same way."- MS Dhoni
4. "I have always believed that process is more important than results." – MS Dhoni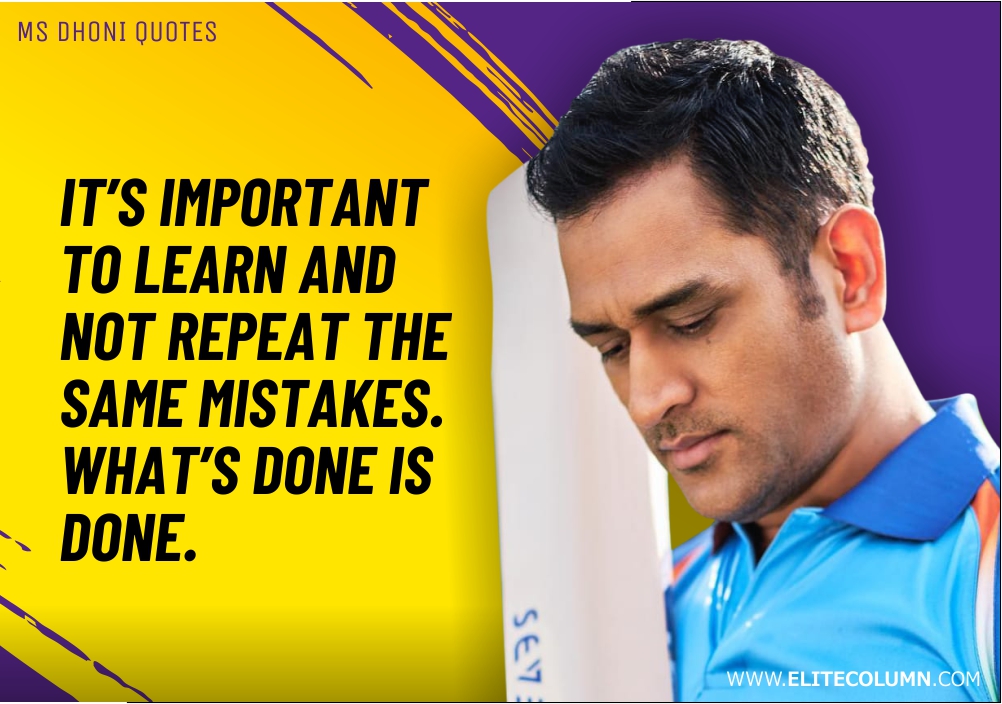 5. "It's important to learn and not repeat the same mistakes. What's done is done." – MS Dhoni
6. "I live in the present with an eye on the future." – MS Dhoni
7. "I love to be in the moment. I love to analyse things a bit." – MS Dhoni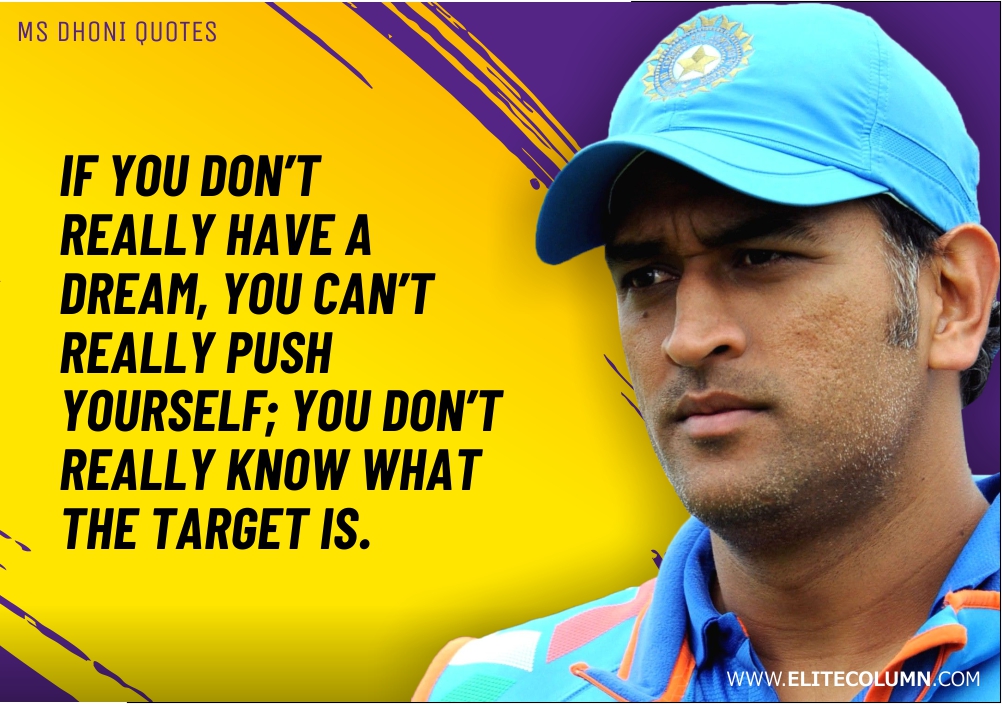 8. "If you don't really have a dream, you can't really push yourself; you don't really know what the target is." – MS Dhoni
9. "You learn a lot more when you're going through a rough period compared to the good times when everything goes your way." – MS Dhoni
10. "Unless you know the individual, it's very difficult to advise that individual as to what he needs to do." – MS Dhoni
11. "If you keep winning, you don't know the areas you've to work hard." – MS Dhoni
12. "Strong characters are needed in the game." – MS Dhoni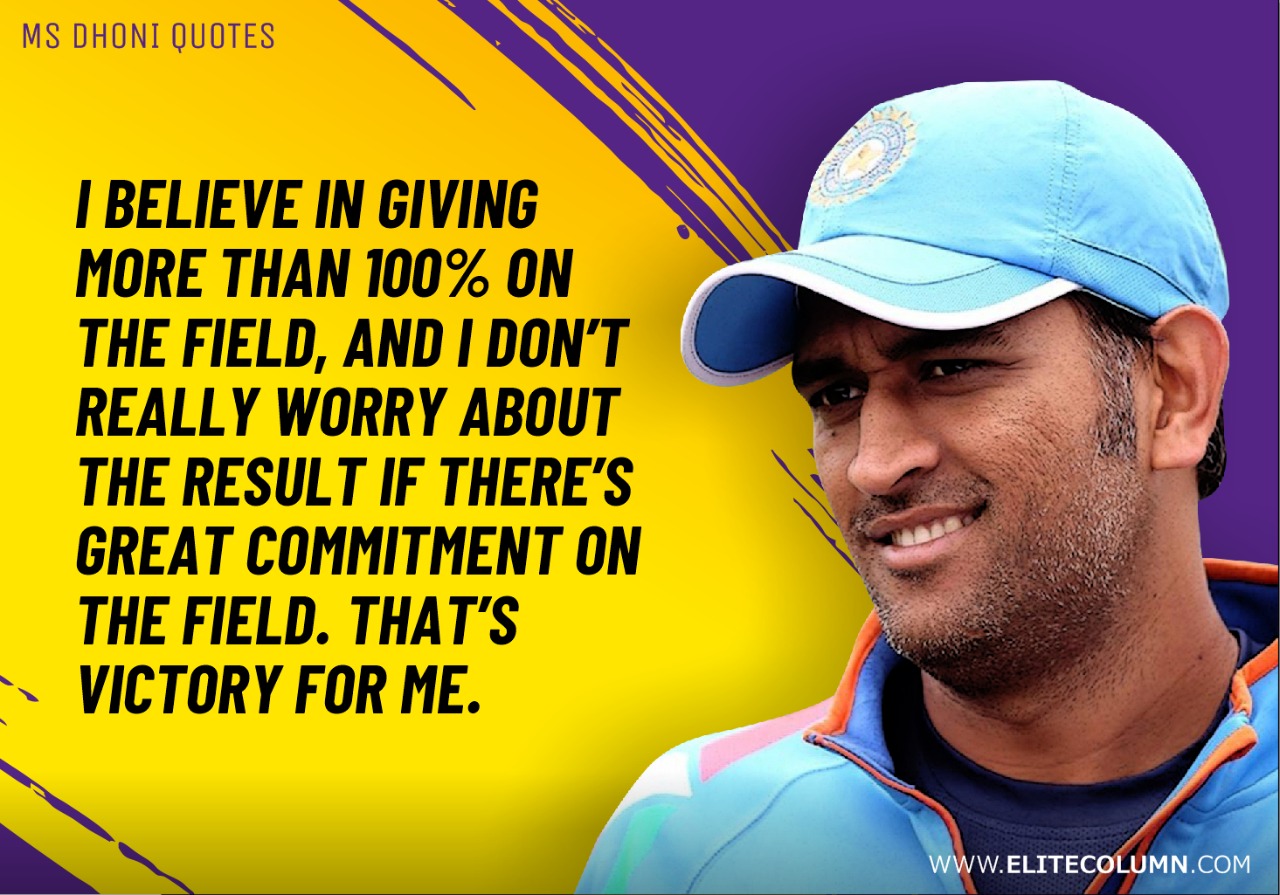 13. "I believe in giving more than 100% on the field, and I don't really worry about the result if there's great commitment on the field. That's victory for me." – MS Dhoni
14. "Everybody has views in life, and it should be respected" – MS Dhoni
15. "Leadership is the capacity to translate vision into reality." – MS Dhoni
Thanks for checking out the best MS Dhoni quotes. Feel free to share the quotes with your friends. Leave a comment below and which are your favorite MS Dhoni quotes ?
See also:
Sourav Ganguly Quotes | Hardik Pandya Quotes | Virat Kohli Quotes | VVS Laxman Quotes
You can find us at – Facebook | Instagram | LinkedIn | Pinterest | Twitter