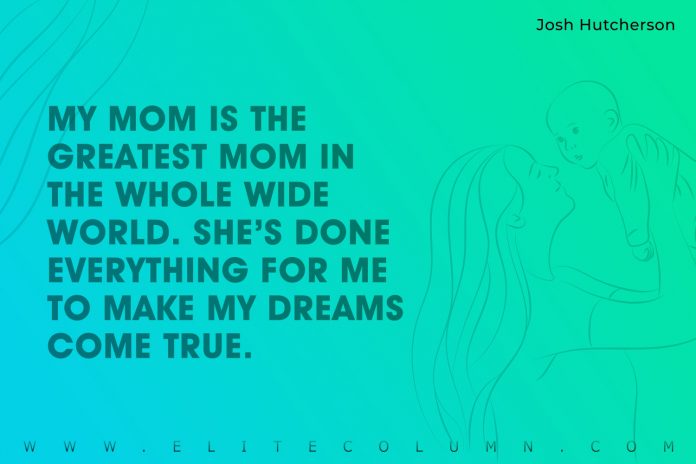 Check out 50 Mother Quotes today.
50 Best Mother Quotes
1. "I would say that my mother is the single biggest role model in my life, but that term doesn't seem to encompass enough when I use it about her. She was the love of my life." – Mindy Kaling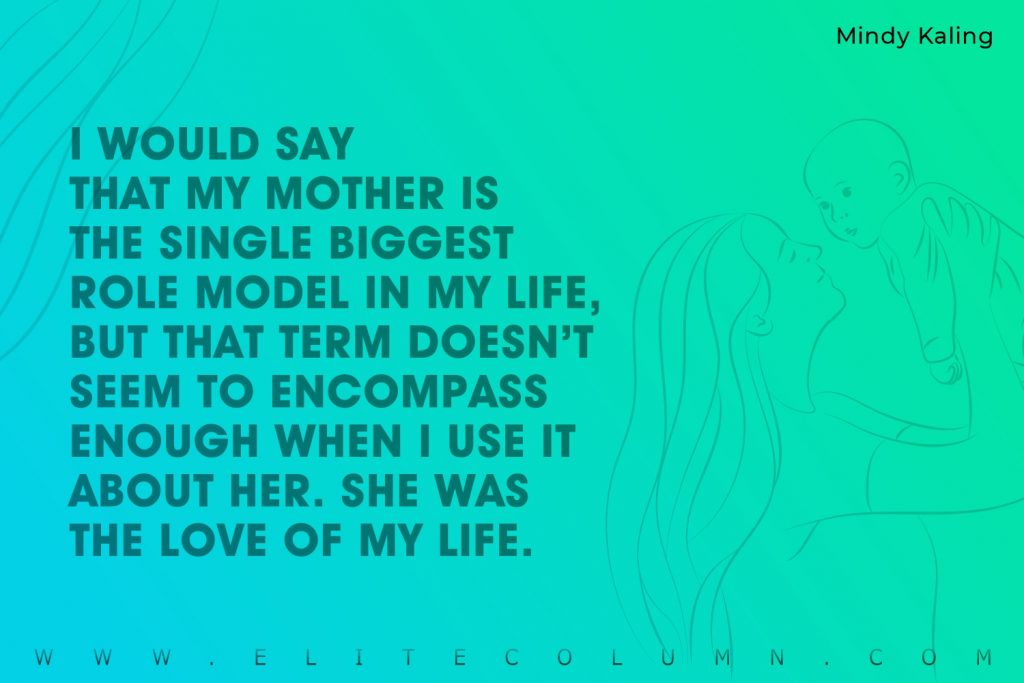 2. "As my mom always said, 'You'd rather have smile lines than frown lines.'" – Cindy Crawford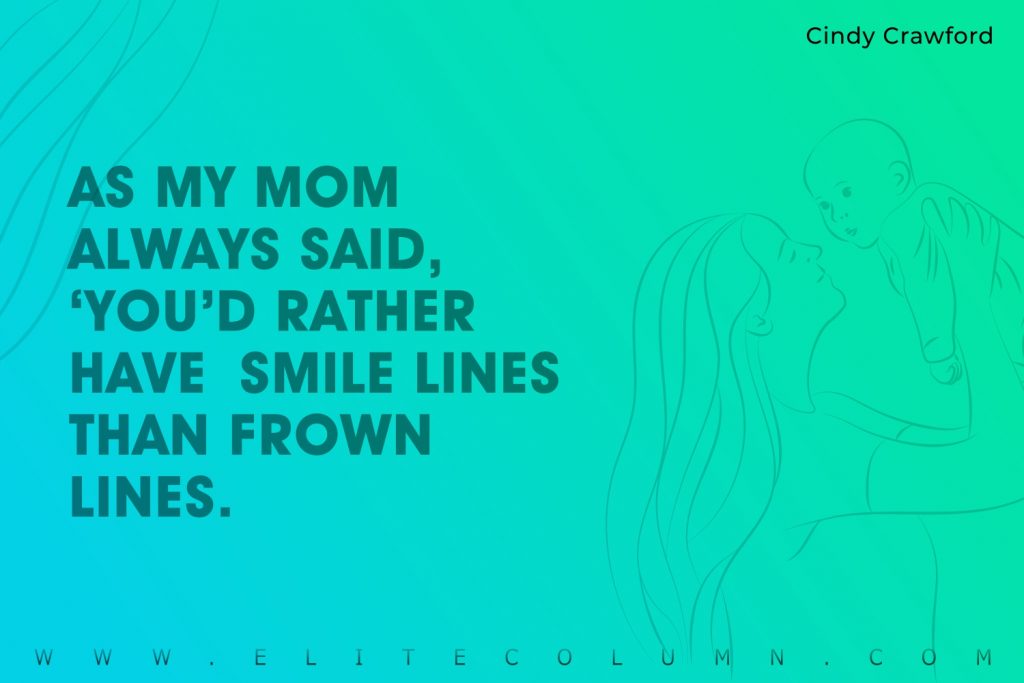 3. "My mom is my hero. She inspired me to dream when I was a kid, so anytime anyone inspires you to dream, that's gotta be your hero." – Tim McGraw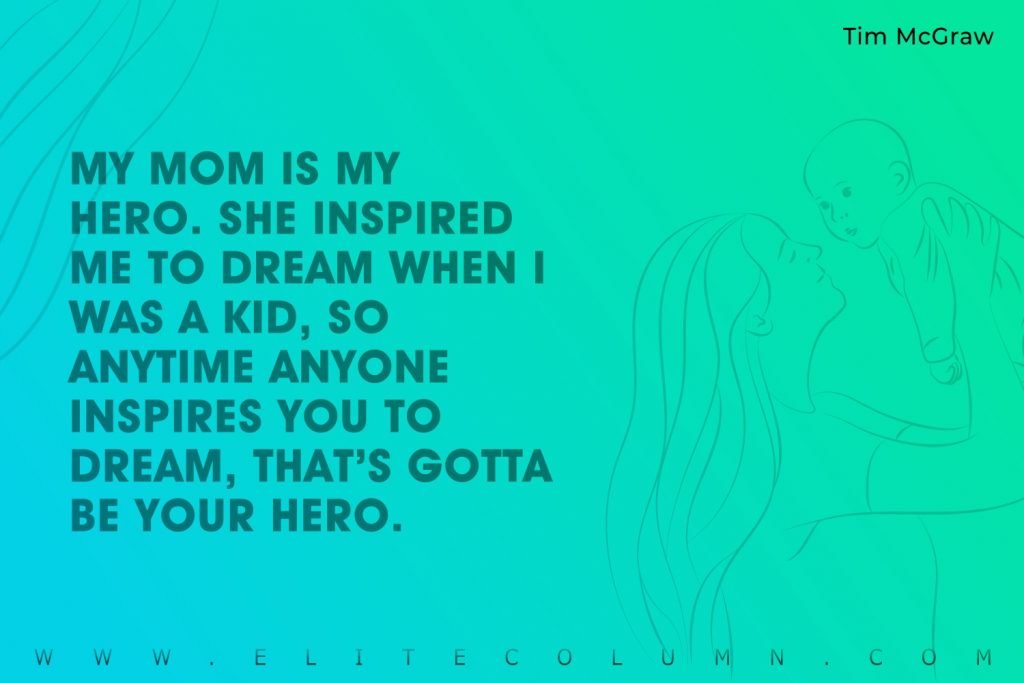 4. "Having children just puts the whole world into perspective. Everything else just disappears." – Kate Winslet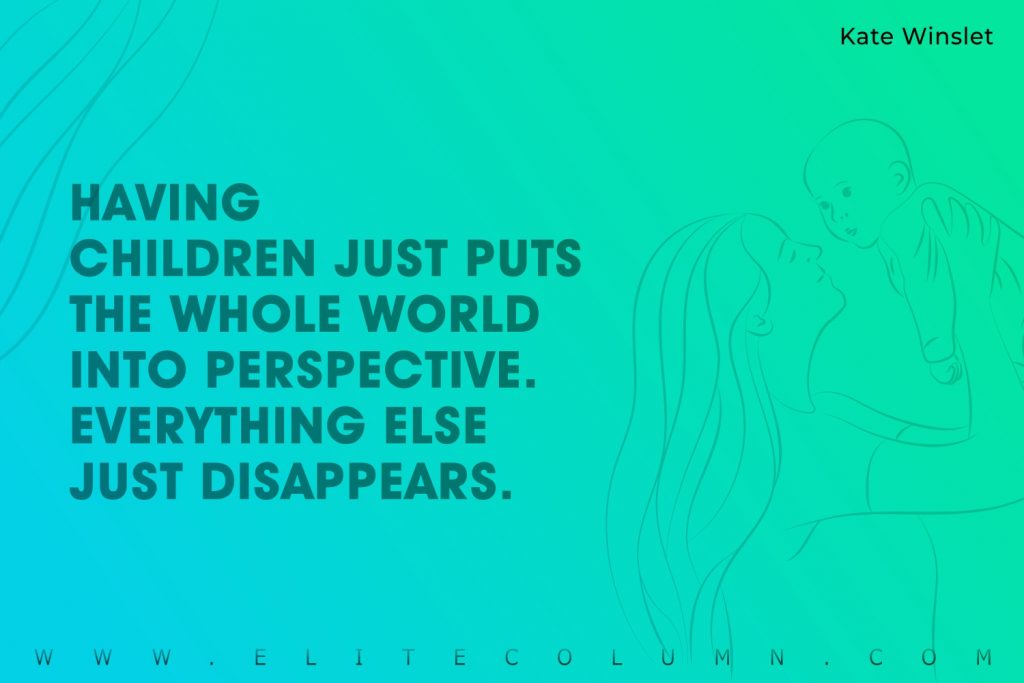 5. "My mom is the greatest mom in the whole wide world. She's done everything for me to make my dreams come true." – Josh Hutcherson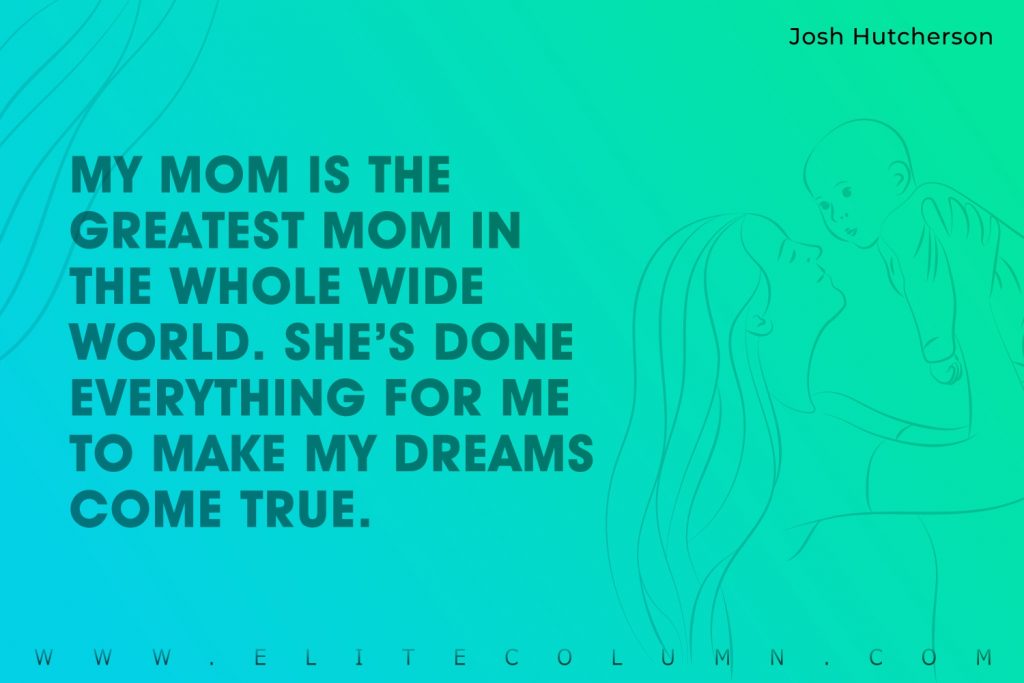 6. "My mother is everything to me. She's my anchor, she's the person I go to when I need to talk to someone. She is an amazing woman." – Demi Lovato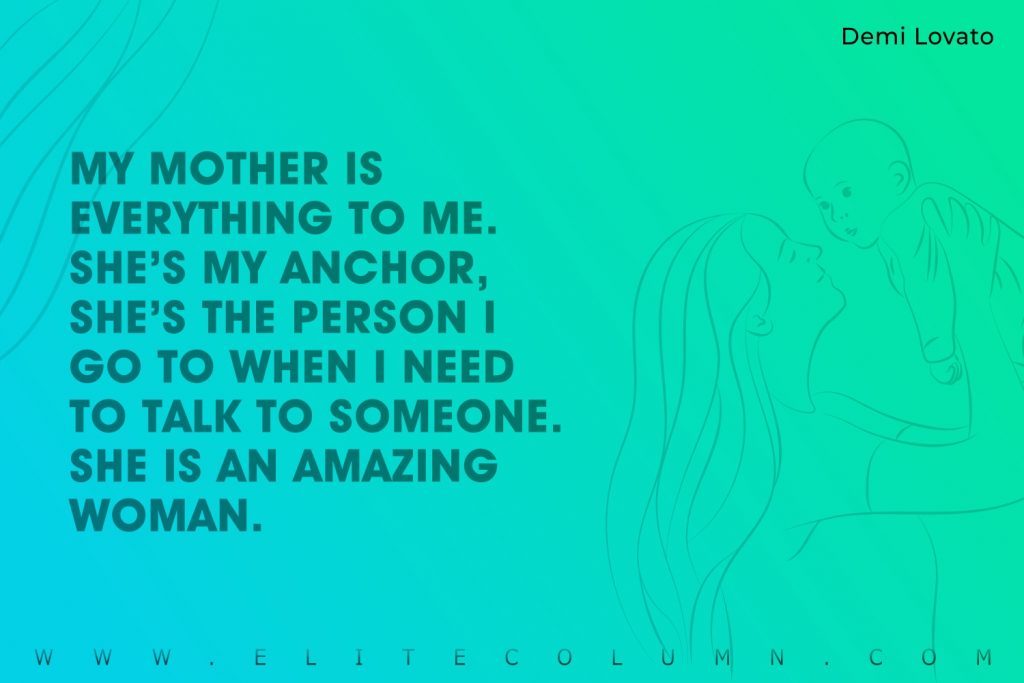 7. "There were times when, in middle school and junior high, I didn't have a lot of friends. But my mom was always my friend. Always." – Taylor Swift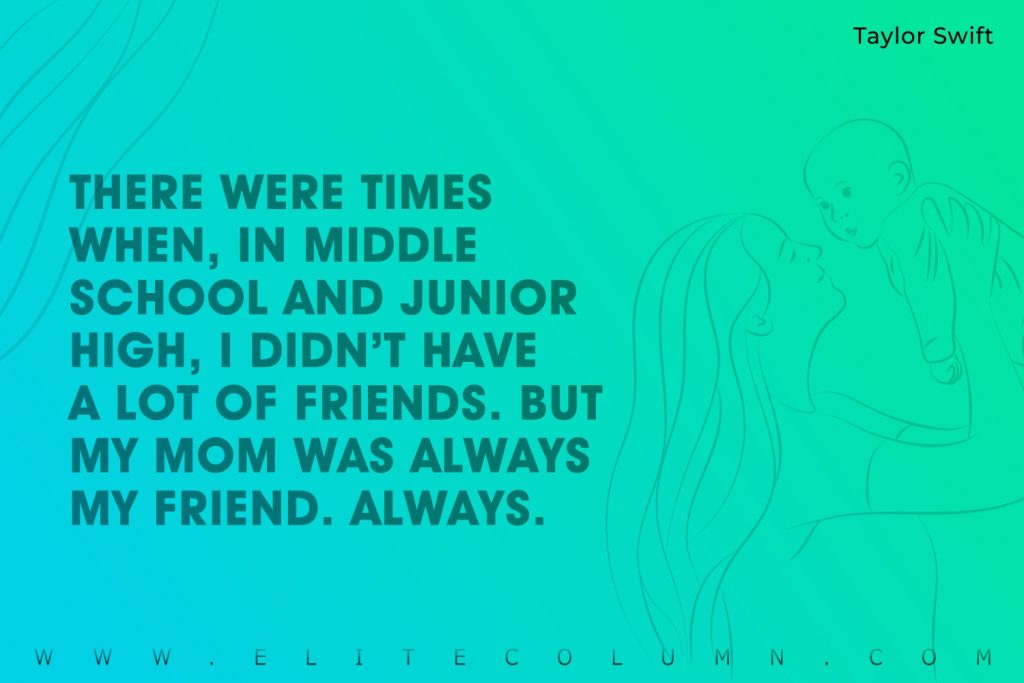 8. "My mom had this amazing attitude in the face of everything, including when she got cancer." – Bill Clinton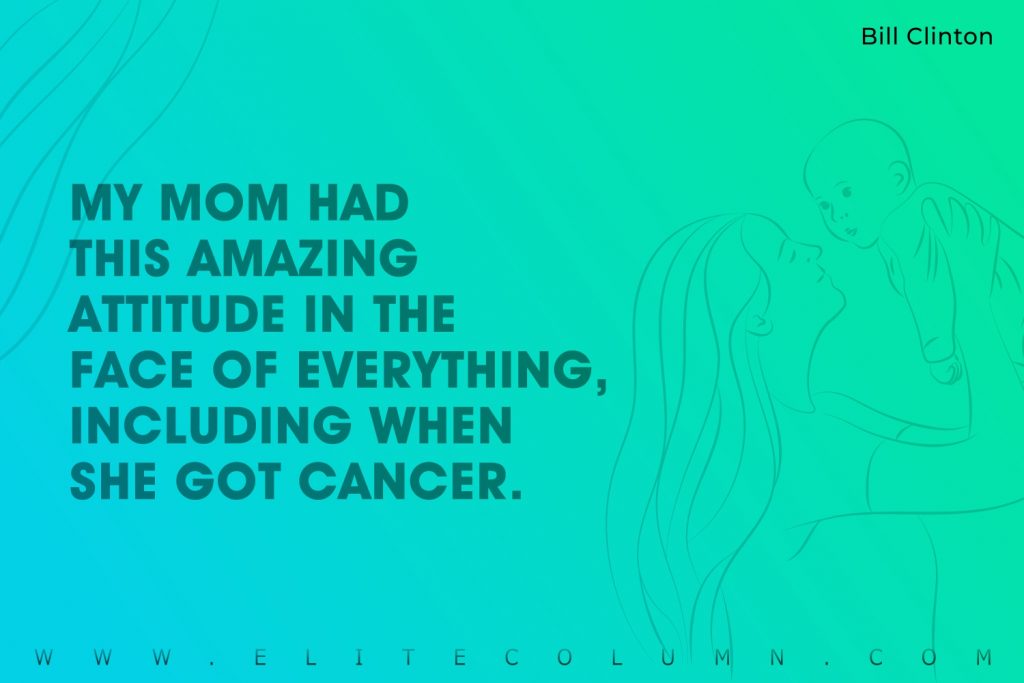 9. "I unapologetically and unabashedly am deeply biased toward my mother." – Chelsea Clinton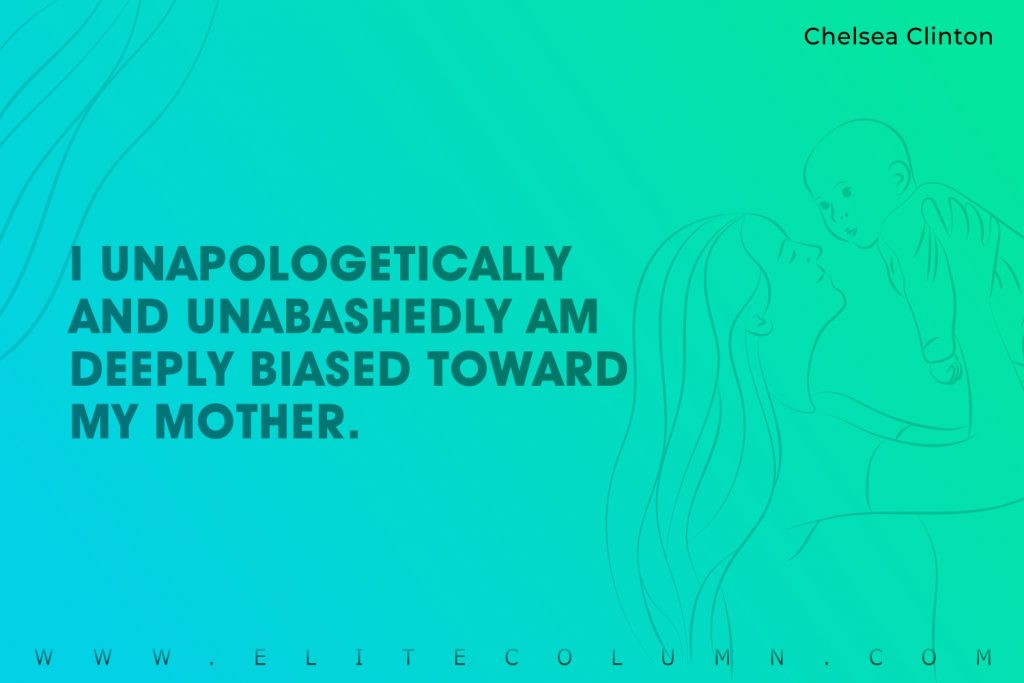 10. "I tell my kids, 'I am thinking about you every other minute of my day.'" – Michelle Obama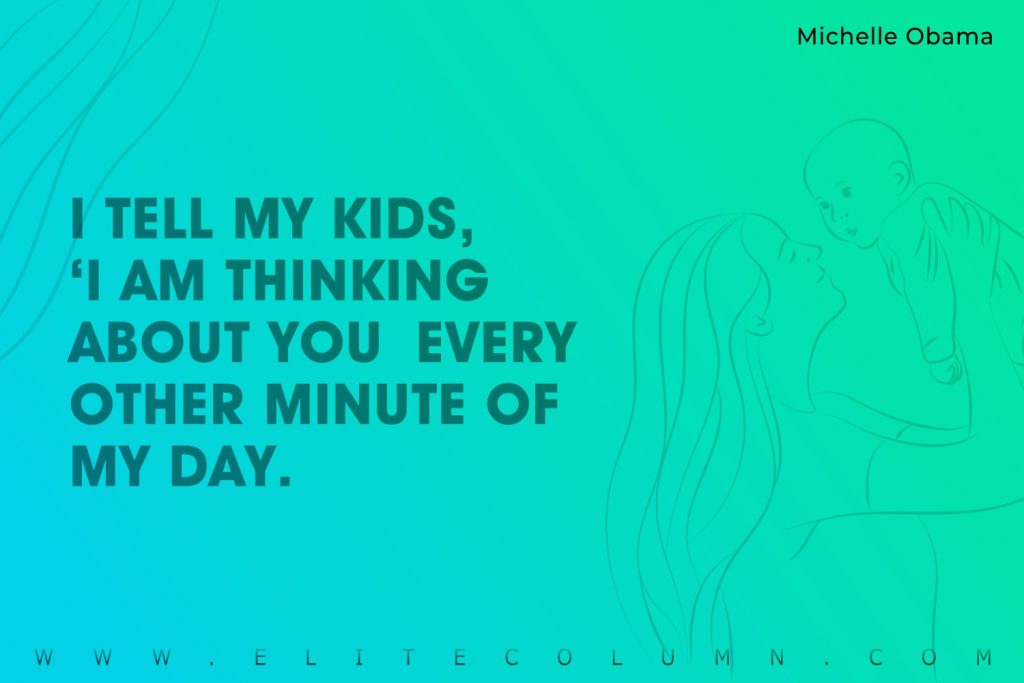 11. "I'm still amazed at how my mother emerged from her lonely early life as such an affectionate and levelheaded woman." – Hillary Clinton
12. "A mother's arms are more comforting than anyone else's." – Princess Diana
13. "Motherhood is the biggest gamble in the world. It is the glorious life force. It's huge and scary it's an act of infinite optimism." – Gilda Radner
14. "When you are a mother, you are never really alone in your thoughts. A mother always has to think twice, once for herself and once for her child." – Sophia Loren
15. "My mother is my root, my foundation. She planted the seed that I base my life on, and that is the belief that the ability to achieve starts in your mind." – Michael Jordan
16. "Biology is the least of what makes someone a mother." – Oprah Winfrey
17. "Mama was my greatest teacher, a teacher of compassion, love and fearlessness. If love is sweet as a flower, then my mother is that sweet flower of love." – Stevie Wonder
18. "Motherhood has a very humanizing effect. Everything gets reduced to essentials." – Meryl Streep
19. "She raised us with humor, and she raised us to understand that not everything was going to be great but how to laugh through it." – Liza Minnelli
20. "There's no way to be a perfect mother and a million ways to be a good one." – Jill Churchill
21. "I realized when you look at your mother, you are looking at the purest love you will ever know." – Mitch Albom
22. "Everybody wants to save the Earth nobody wants to help Mom do the dishes." – P.J. O'Rourke
23. "Being a mother is an attitude, not a biological relation." – Robert A. Heinlein
24. "If evolution really works, how come mothers only have two hands?" – Milton Berle
25. "Most mothers are instinctive philosophers." – Harriet Beecher Stowe
26. "To describe my mother would be to write about a hurricane in its perfect power. Or the climbing, falling colors of a rainbow." – Maya Angelou
27. "The phrase 'working mother' is redundant." – Jane Sellman
28. "A mother's arms are made of tenderness and children sleep soundly in them." – Victor Hugo
29. "Youth fades love droops the leaves of friendship fall; A mother's secret hope outlives them all." – Oliver Wendell Holmes
30. "Whatever else is unsure in this stinking dunghill of a world a mother's love is not." – James Joyce
31. "My mother had a slender, small body, but a large heart a heart so large that everybody's joys found welcome in it, and hospitable accommodation." – Mark Twain
32. "My mother was a reader, and she read to us. She read us Dr. Jekyll and Mr. Hyde when I was 6 and my brother was 8 I never forgot it." – Stephen King
33. "All that I am or ever hope to be, I owe to my angel mother." – Abraham Lincoln
34. "My mother has always been my emotional barometer and my guidance. I was lucky enough to get to have one woman who truly helped me through everything." – Emma Stone
35. "I believe in the strength and intelligence and sensitivity of women. My mother, my sisters they are strong. My mum is a strong woman and I love her for it." – Tom Hiddleston
36. "I remember my mother's prayers and they have always followed me. They have clung to me all my life." – Abraham Lincoln
37. "Life began with waking up and loving my mother's face." – George Eliot
38. "It's a funny thing about mothers and fathers. Even when their own child is the most disgusting little blister you could ever imagine, they still think that he or she is wonderful." – Roald Dahl
39. "Kids don't stay with you if you do it right. It's the one job where, the better you are, the more surely you won't be needed in the long run." – Barbara Kingsolver
40. "Mothers and their children are in a category all their own. There's no bond so strong in the entire world. No love so instantaneous and forgiving." – Gail Tsukiyama
41. "The best place to cry is on a mother's arms." – Jodi Picoult
42. "A mother is not a person to lean on, but a person to make leaning unnecessary." – Dorothy Canfield Fisher
43. "Mother's love is bliss, is peace, it need not be acquired, it need not be deserved. If it is there, it is like a blessing; if it is not there it is as if all the beauty had gone out of life." – Erich Fromm
44. "If I have done anything in life worth attention, I feel sure that I inherited the disposition from my mother." – Booker T. Washington
45. "Love as powerful as your mother's for you leaves its own mark … to have been loved so deeply .. will give us some protection forever." – J.K. Rowling
46. "It has been a terrible, horrible, no good, very bad day. My mom says some days are like that." – Judith Viorst
47. "My mom has always been my hero. Watching her experience something like breast cancer was pivotal, I think in my whole family's life and experience. She is one strong lady." – Emma Stone
48. "Motherhood All love begins and ends there." – Robert Browning
49. "You sacrificed for us. You're the real MVP." – Kevin Durant
50. "My mom had four kids, one with special needs. She had a full-time job, and she still came home and made dinner for us every night, from scratch. It was amazing." – Eva Longoria
Thanks for checking out the best Mother Quotes. Feel free to share the quotes with your friends. Leave a comment below and which are your favourite Mother Quotes ?
See also:
Beauty Quotes | Buddha Quotes | Funny Quotes | Depression Quotes | Deep Quotes | Short Quotes | Sad Quotes | Hardwork Quotes
You can find us at – Facebook | Instagram | LinkedIn | Pinterest | Twitter