Michael Gerard Tyson, popularly known as Mike Tyson, was born on June 30, 1966 in New York. In 1986, at the age of 20, he became the youngest heavyweight boxing champion of the world. He has gone on to appear in several films and a Broadway show on his life, thereby launching a successful cannabis business, as well as becoming a best-selling author. Mike Tyson quotes will make you courageous and help you fight the battles in your life. EliteColumn presents 12 of the bitter and noteworthy Mike Tyson quotes.
12 Inspirational Mike Tyson Quotes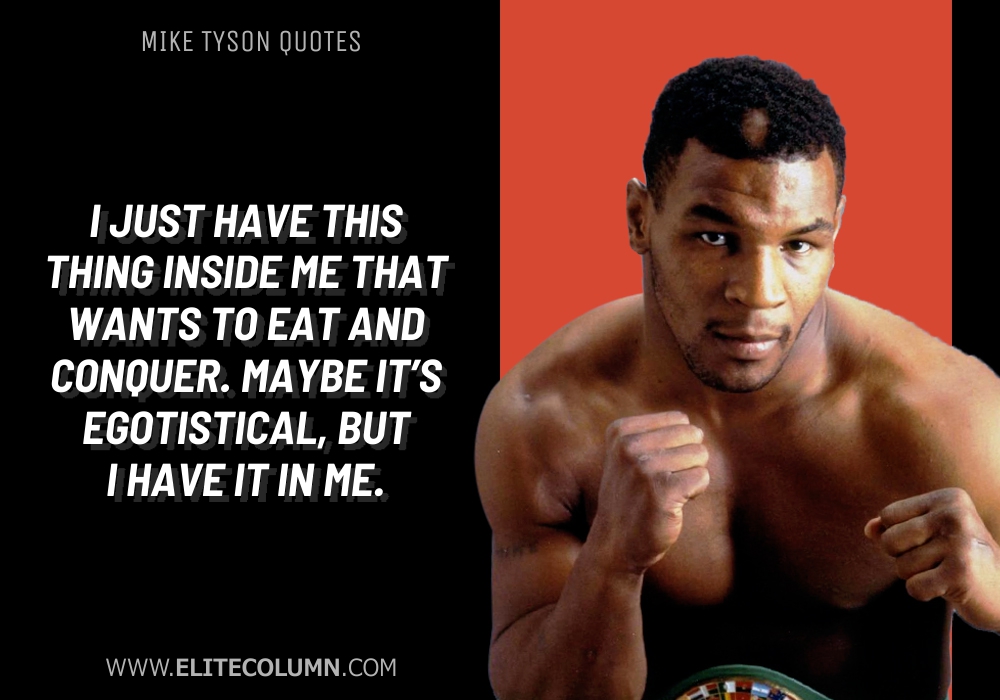 "I just have this thing inside me that wants to eat and conquer. Maybe it's egotistical, but I have it in me." – Mike Tyson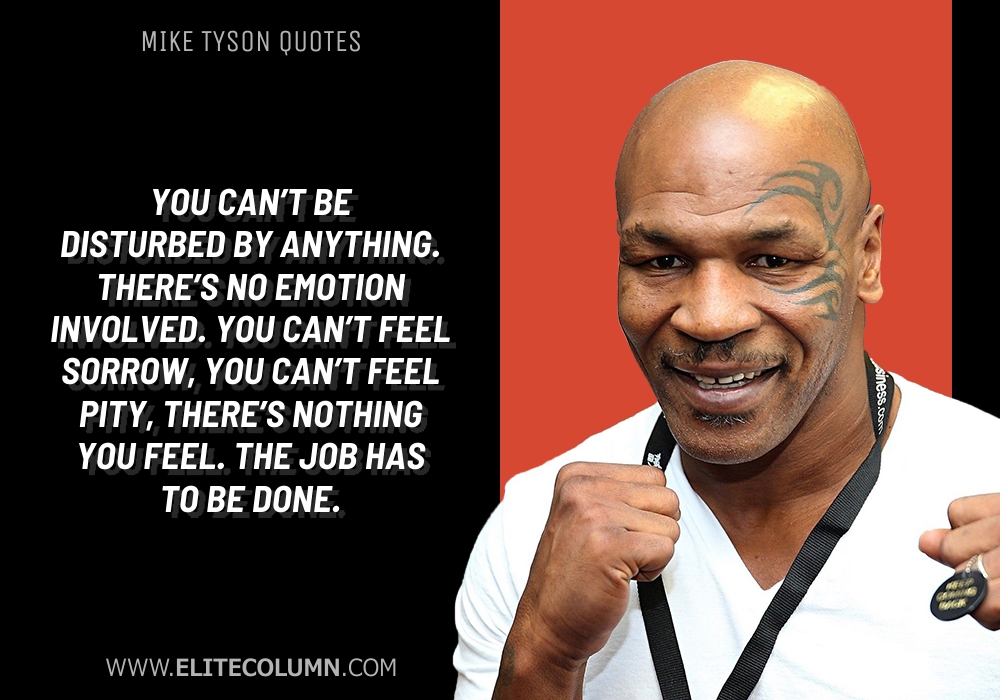 "You can't be disturbed by anything. There's no emotion involved. You can't feel sorrow, you can't feel pity, there's nothing you feel. The job has to be done." – Mike Tyson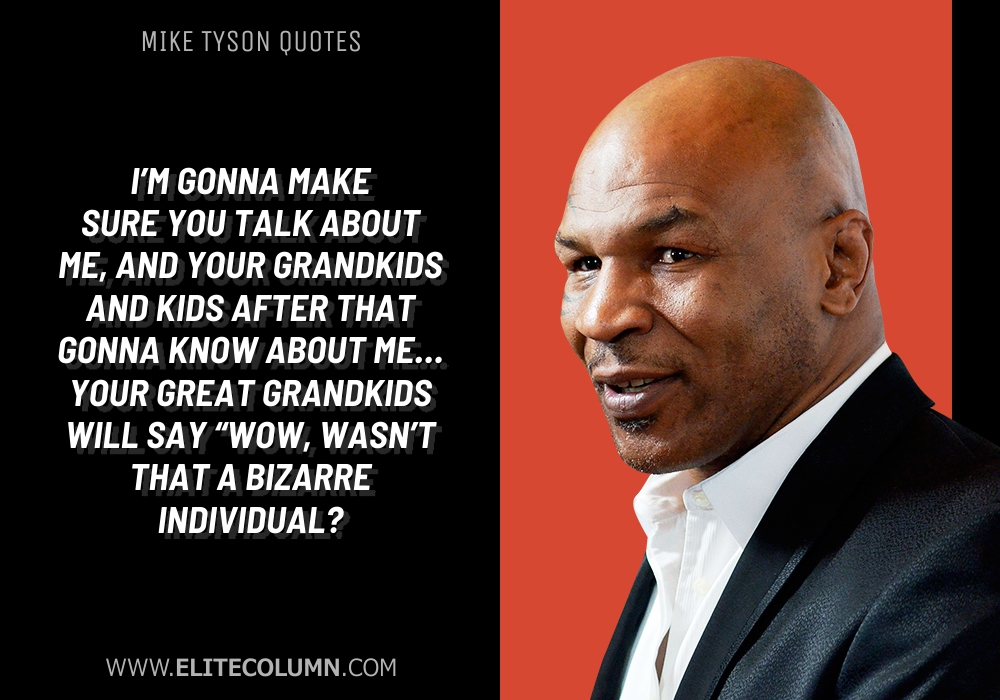 "I'm gonna make sure you talk about me, and your grandkids and kids after that gonna know about me…your great grandkids will say "wow, wasn't that a bizarre individual?" – Mike Tyson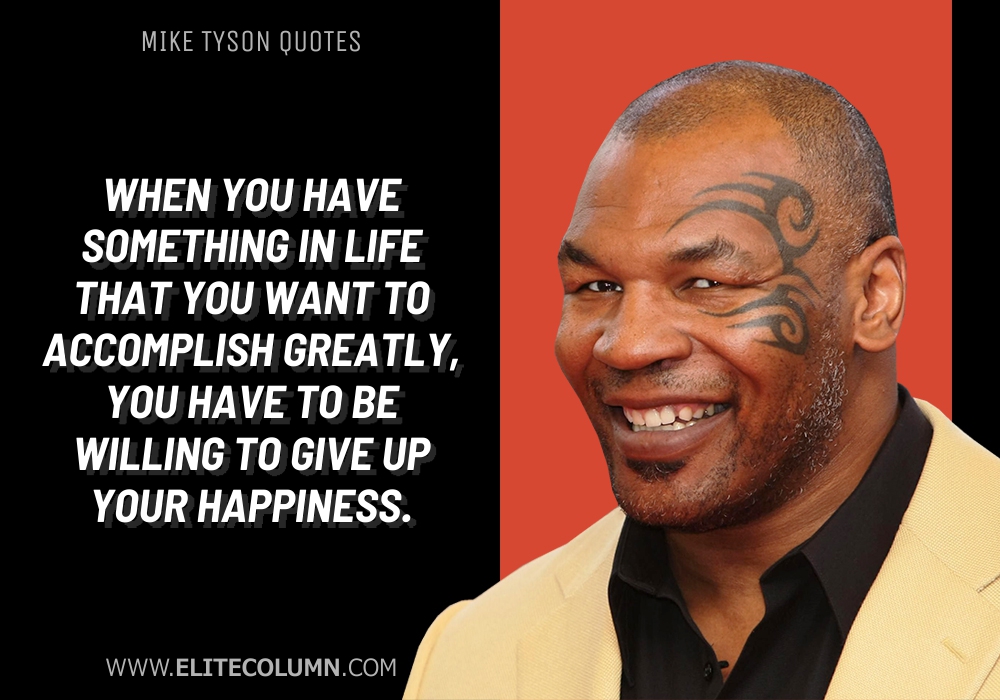 "When you have something in life that you want to accomplish greatly, you have to be willing to give up your happiness." – Mike Tyson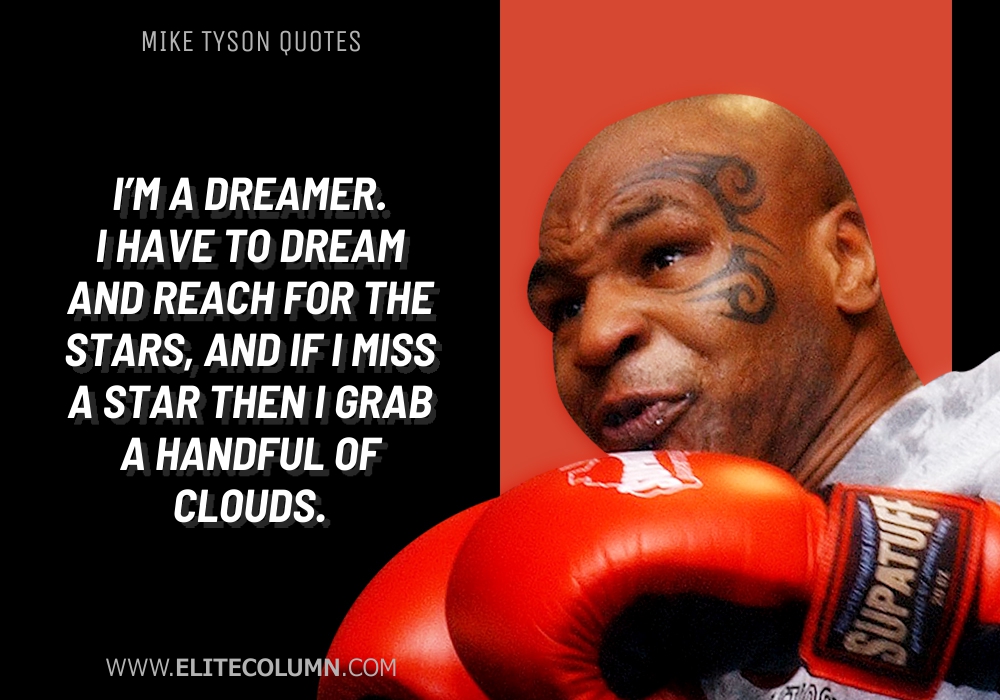 "I'm a dreamer. I have to dream and reach for the stars, and if I miss a star then I grab a handful of clouds." – Mike Tyson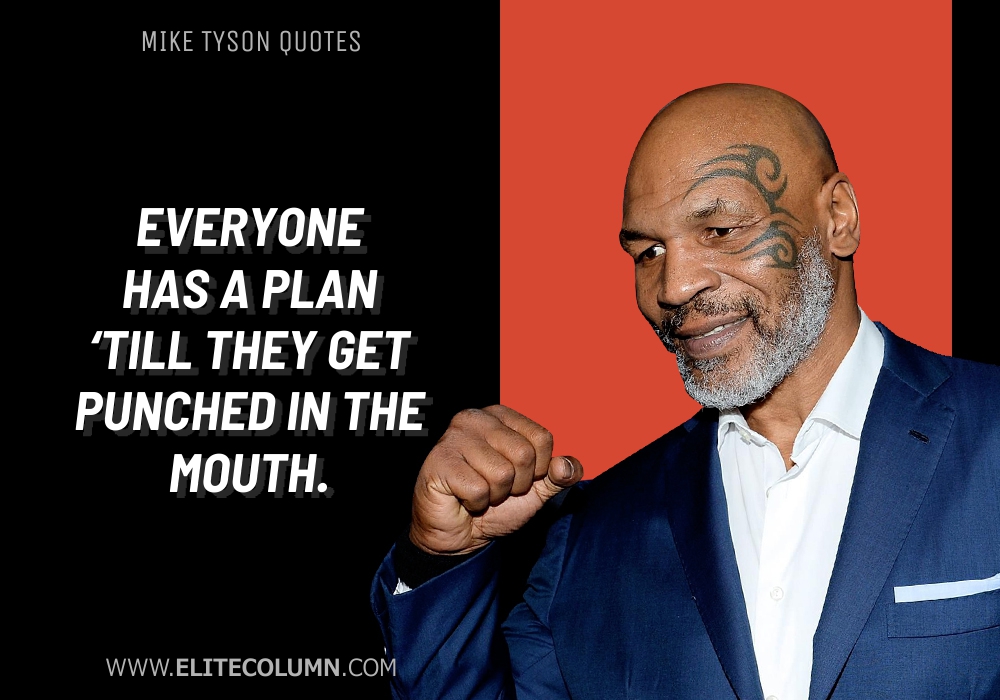 "Everyone has a plan 'till they get punched in the mouth." – Mike Tyson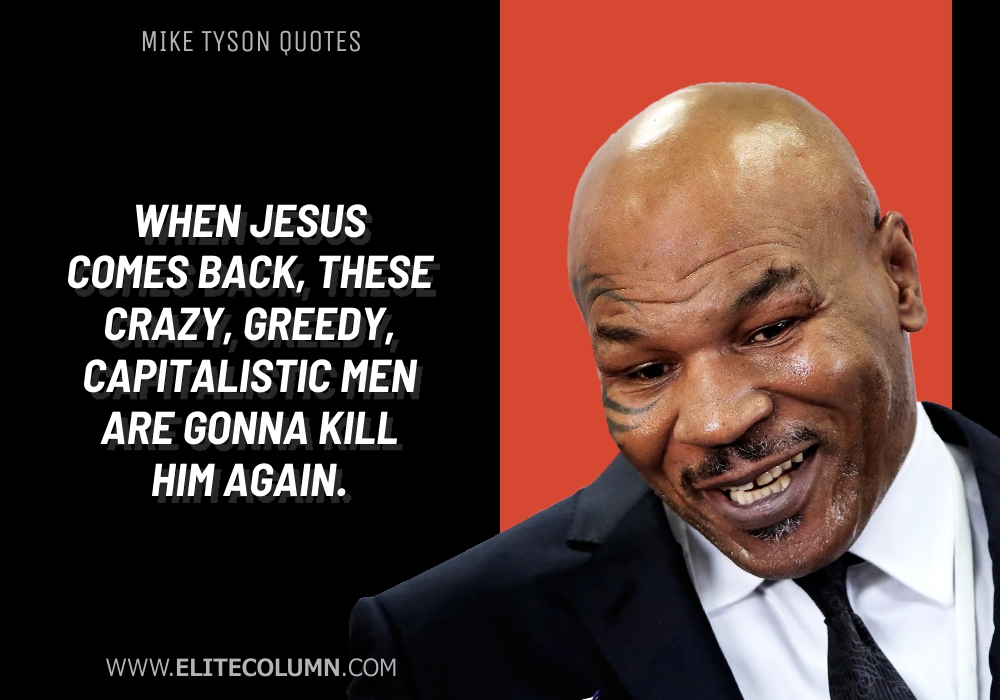 "When Jesus comes back, these crazy, greedy, capitalistic men are gonna kill him again." – Mike Tyson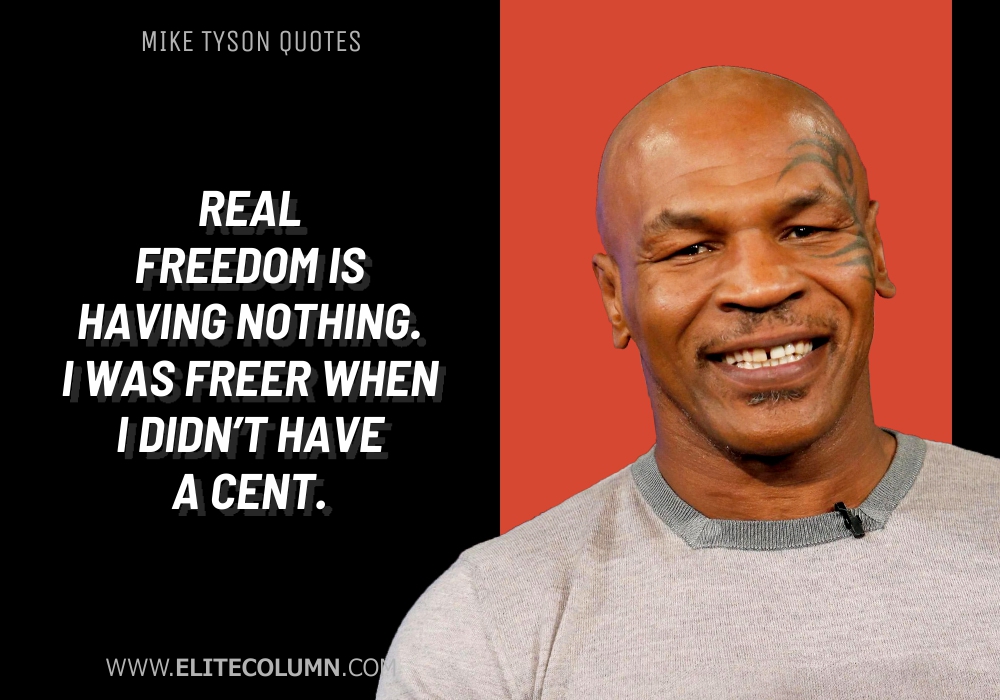 "Real freedom is having nothing. I was freer when I didn't have a cent." – Mike Tyson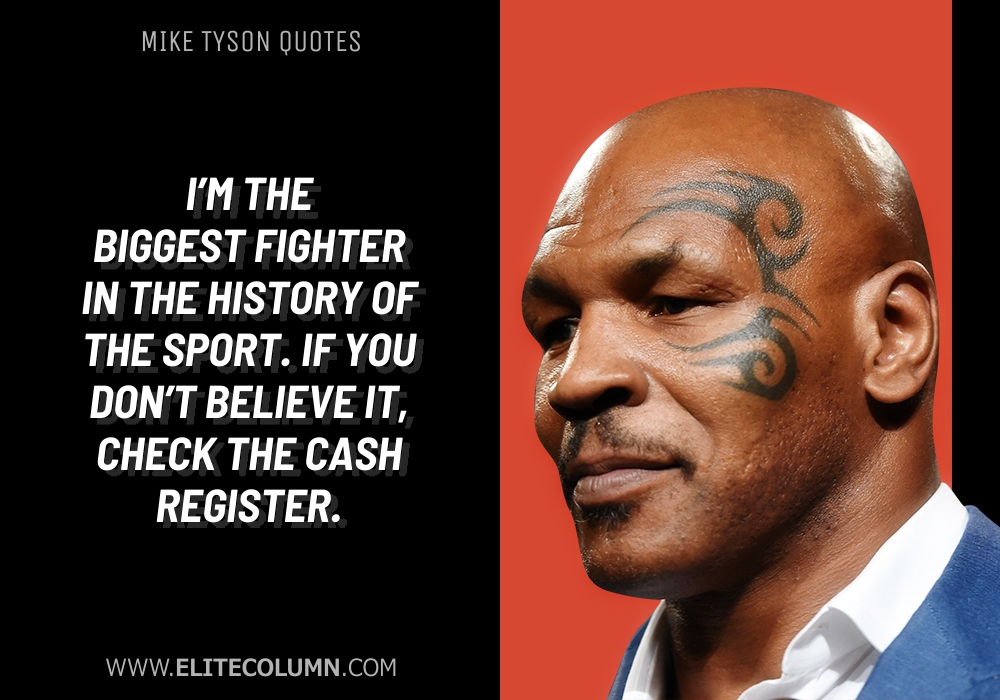 "I'm the biggest fighter in the history of the sport. If you don't believe it, check the cash register." – Mike Tyson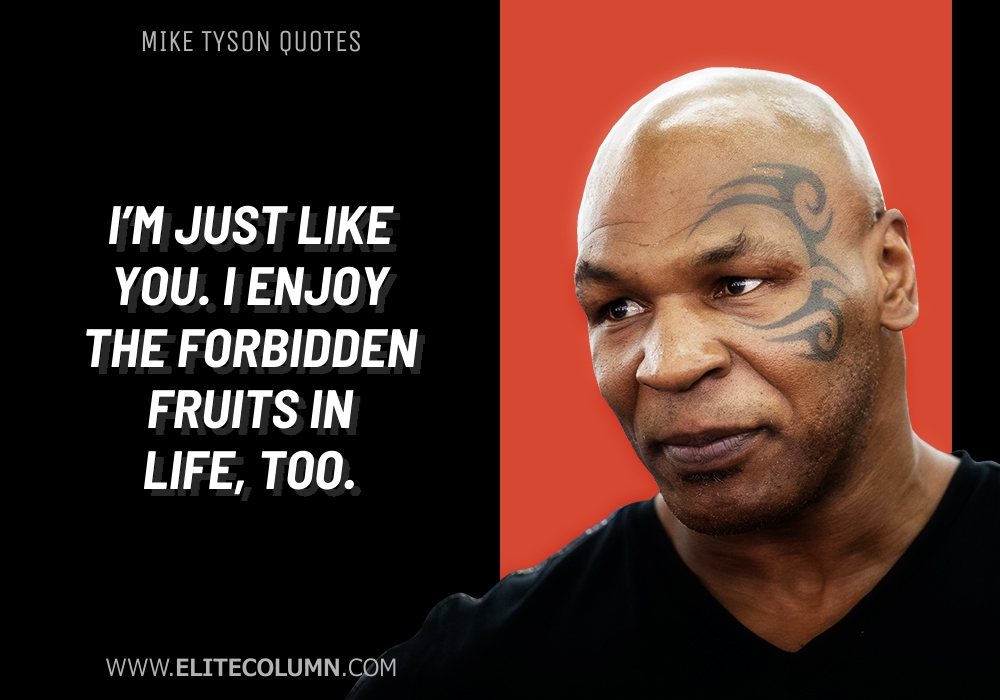 "I'm just like you. I enjoy the forbidden fruits in life, too." – Mike Tyson
"As long as we persevere and endure, we can get anything we want." – Mike Tyson
"I'll fight anybody my trainer puts me in with because I'm confident I can beat any fighter in the world." – Mike Tyson
Thanks for checking out the best Mike Tyson quotes. Feel free to share the quotes with your friends. Leave a comment below and which are your favorite Mike Tyson quotes ?
See also:
Michael Schumacher Quotes | Tennis Quotes | Rafael Nadal Quotes
You can find us at – Facebook | Instagram | LinkedIn | Pinterest | Twitter