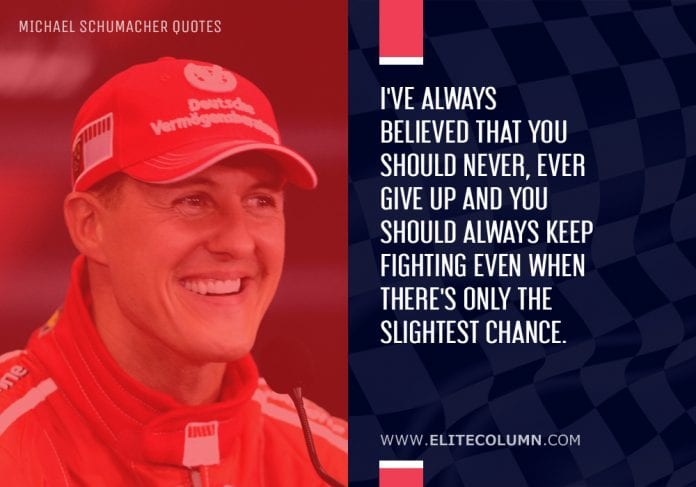 Michael Schumacher is a famous Formula One racer who developed a passion for racing at a very young age. Though his parents were not well-off, they did everything they could to support him financially and emotionally. By the age of fourteen, he showed an innate talent for racing, competing and winning in numerous junior championships. By the age of twenty-two, he had proved his mettle and was signed on by the Jordan Grand Prix racing team, to compete in the prestigious Formula One championship. Michael Schumacher quotes will help you to rediscover your passion and go after your dream. EliteColumn brings you the 10 best motivational Michael Schumacher quotes.
10 Motivational Michael Schumacher Quotes
1. "When you start out in a team, you have to get the teamwork going and then you get something back." – Michael Schumacher
2. "Once something is a passion, the motivation is there." – Michael Schumacher
3. "Losing composure is pointless." – Michael Schumacher
4. "First, you have to finish" – Michael Schumacher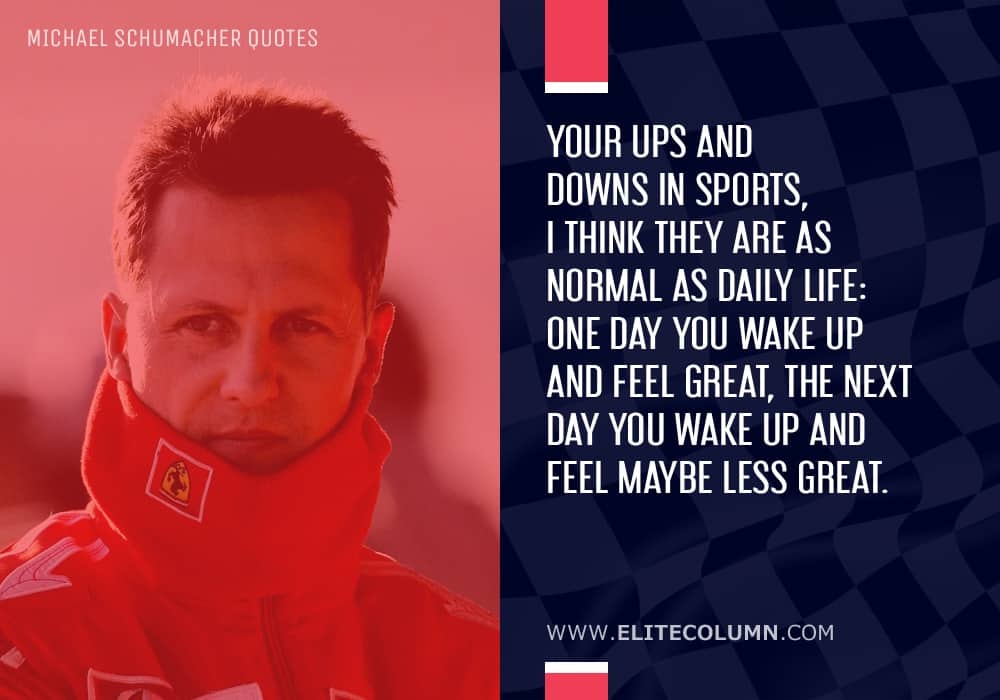 5. "Your ups and downs in sports, I think they are as normal as daily life: One day you wake up and feel great, the next day you wake up and feel maybe less great." – Michael Schumacher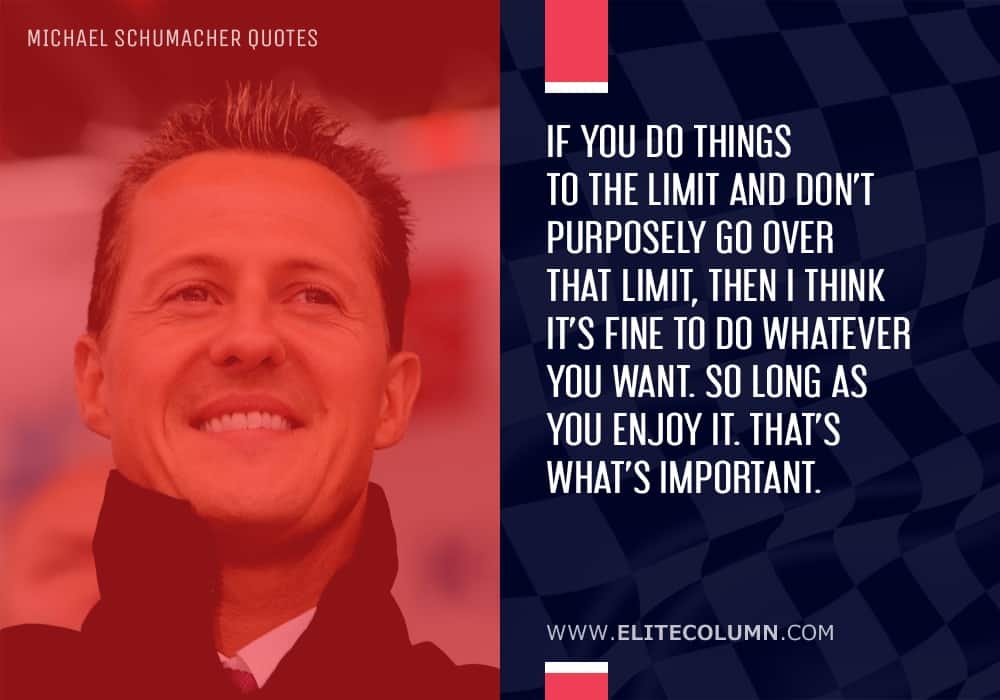 6. "If you do things to the limit and don't purposely go over that limit, then I think it's fine to do whatever you want. So long as you enjoy it. That's what's important." – Michael Schumacher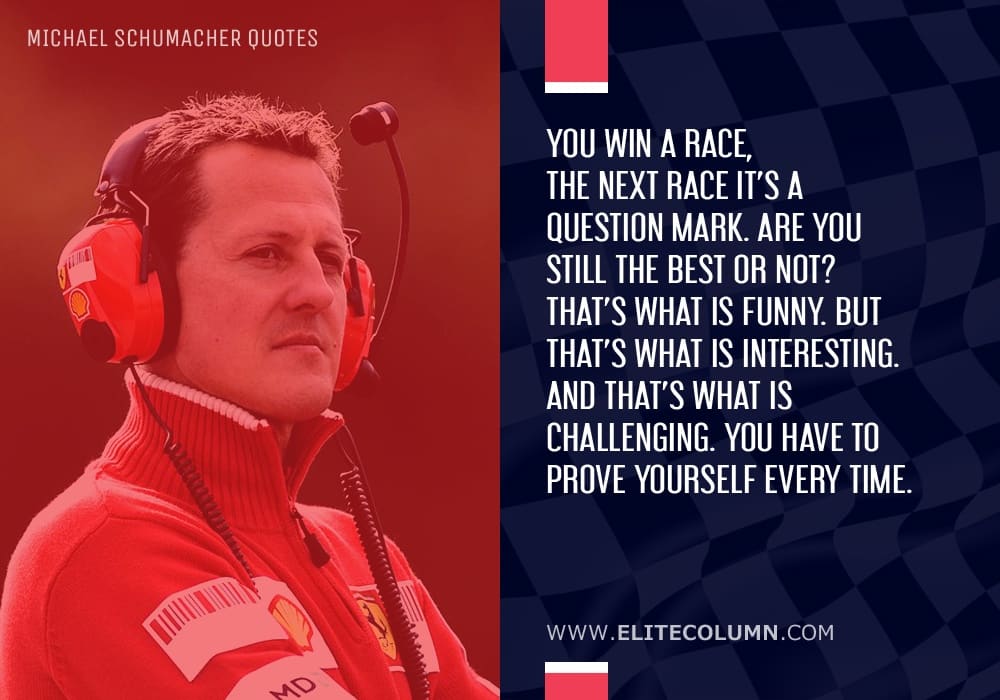 7. "You win a race, the next race it's a question mark. Are you still the best or not? That's what is funny. But that's what is interesting. And that's what is challenging. You have to prove yourself every time." – Michael Schumacher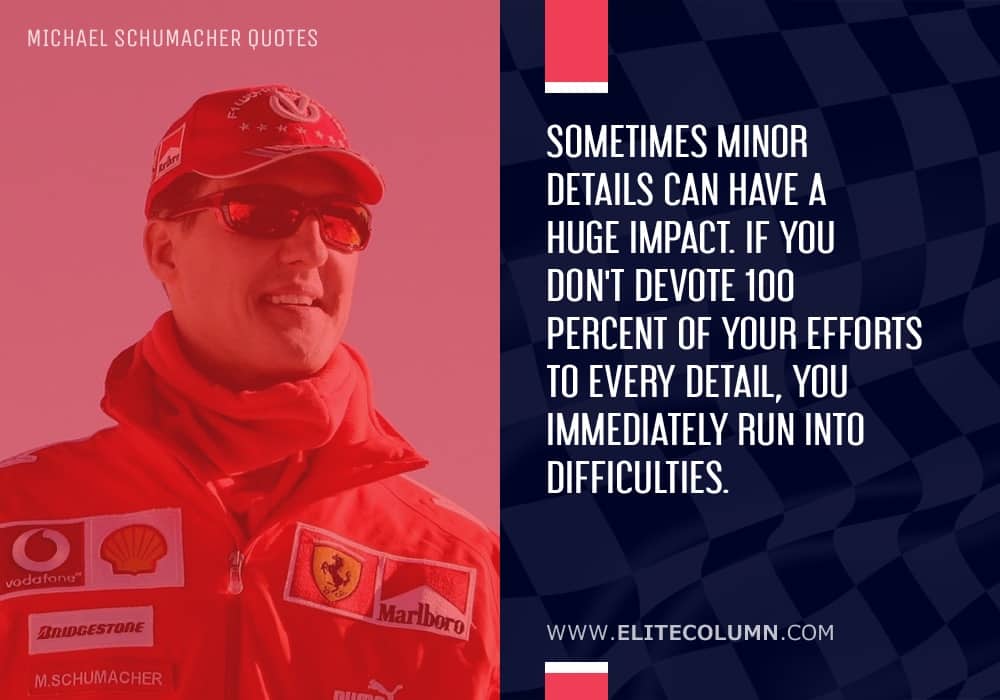 8. "Sometimes minor details can have a huge impact. If you don't devote 100 percent of your efforts to every detail, you immediately run into difficulties." – Michael Schumacher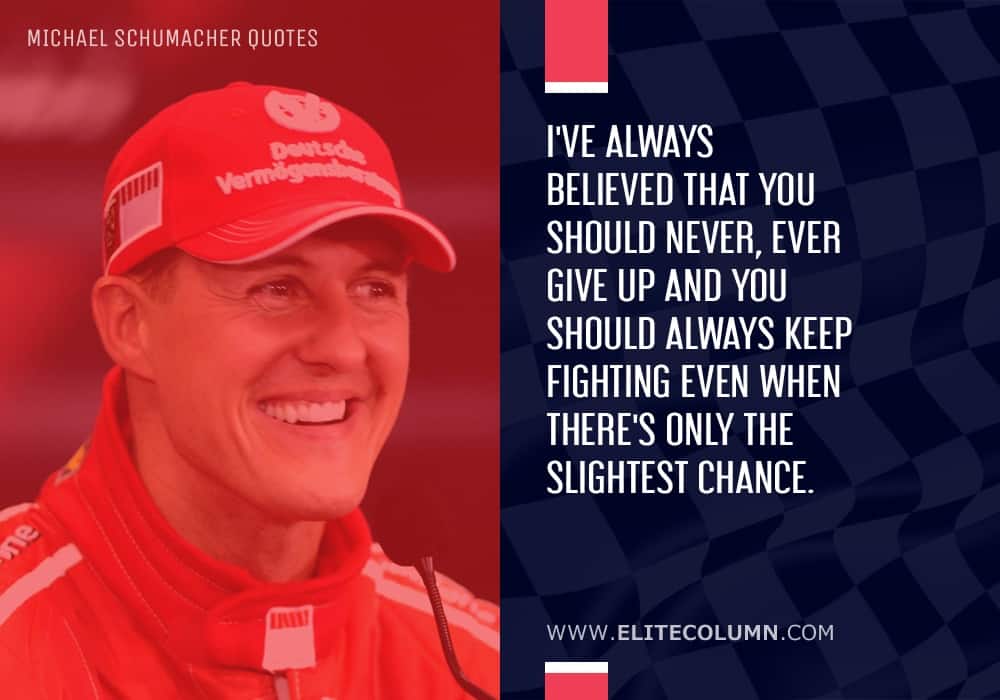 9. "I've always believed that you should never, ever give up and you should always keep fighting even when there's only the slightest chance." – Michael Schumacher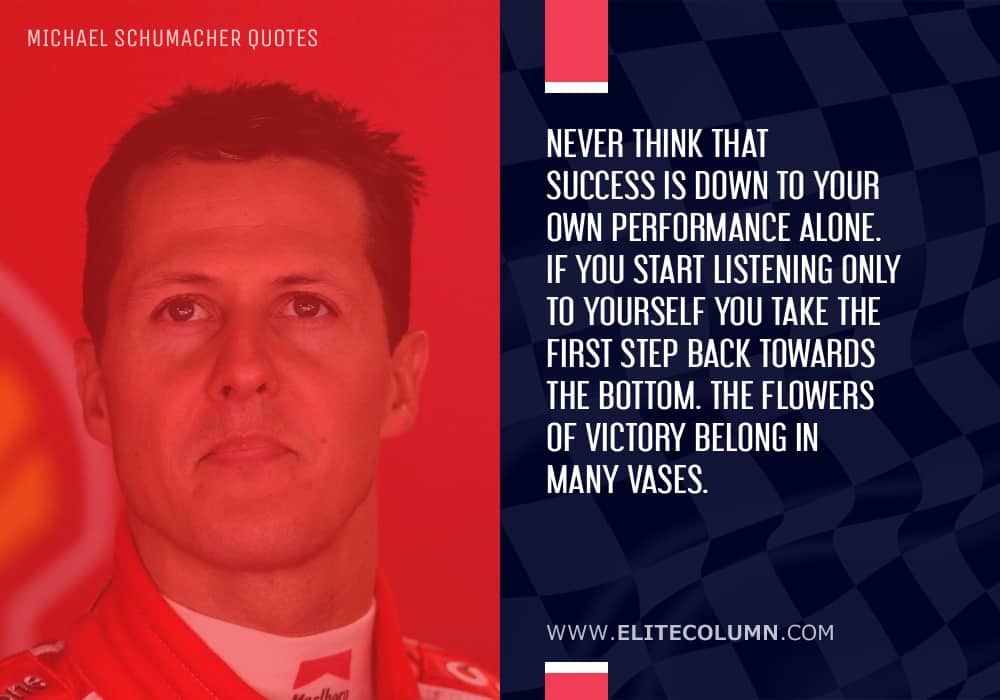 10. "Never think that success is down to your own performance alone. If you start listening only to yourself you take the first step back towards the bottom. The flowers of victory belong in many vases." – Michael Schumacher
Thanks for checking out the best Michael Schumacher quotes. Feel free to share the quotes with your friends. Leave a comment below and which are your favorite Michael Schumacher quotes ?
See also:
Rafael Nadal Quotes | Tennis Quotes | Sourav Ganguly Quotes | Virat Kohli Quotes | Michael Jordan Quotes
You can find us at – Facebook | Instagram | LinkedIn | Pinterest | Twitter