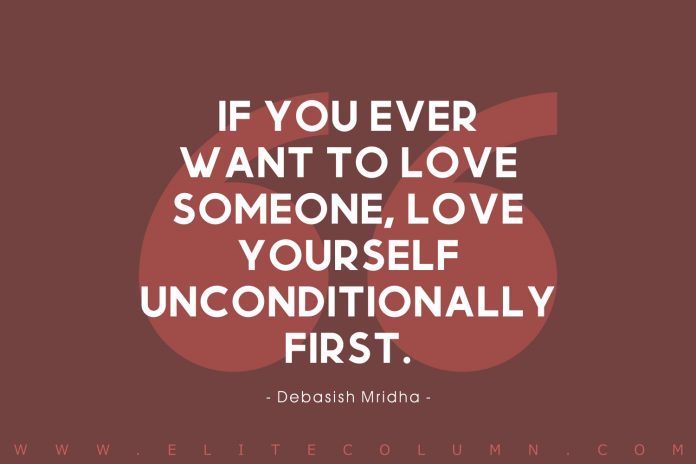 Check out 50 Love Yourself Quotes today.
50 Best Love Yourself Quotes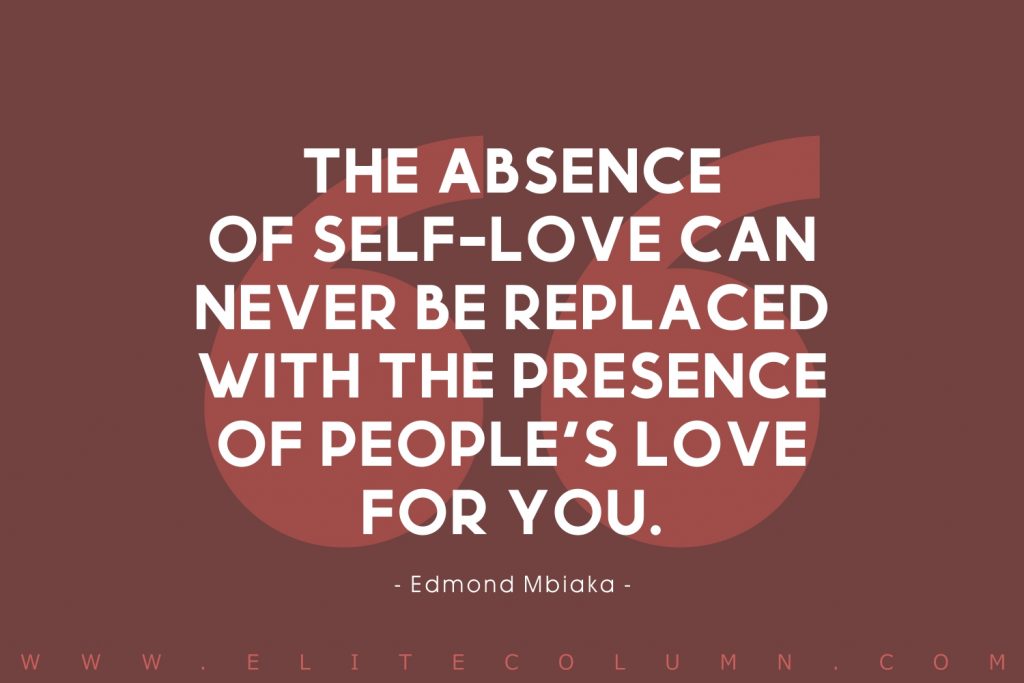 1. "The absence of self-love can never be replaced with the presence of people's love for you." – Edmond Mbiaka
2. "To love yourself right now, just as you are, is to give yourself heaven. Don't wait until you die. If you wait, you die now. If you love, you live now. – Alan Cohen
3. "Have the courage to love yourself like you always wished someone would. – Vironika Tugaleva
4. "You need to love yourself. Love yourself so much to the point that your energy and your aura rejects anyone who doesn't know your worth. – Billy Chapata
5. "Loving ourselves works miracles in our lives. – Louise Hay
6. "Talk to yourself like you would to someone you love. – Brene Brown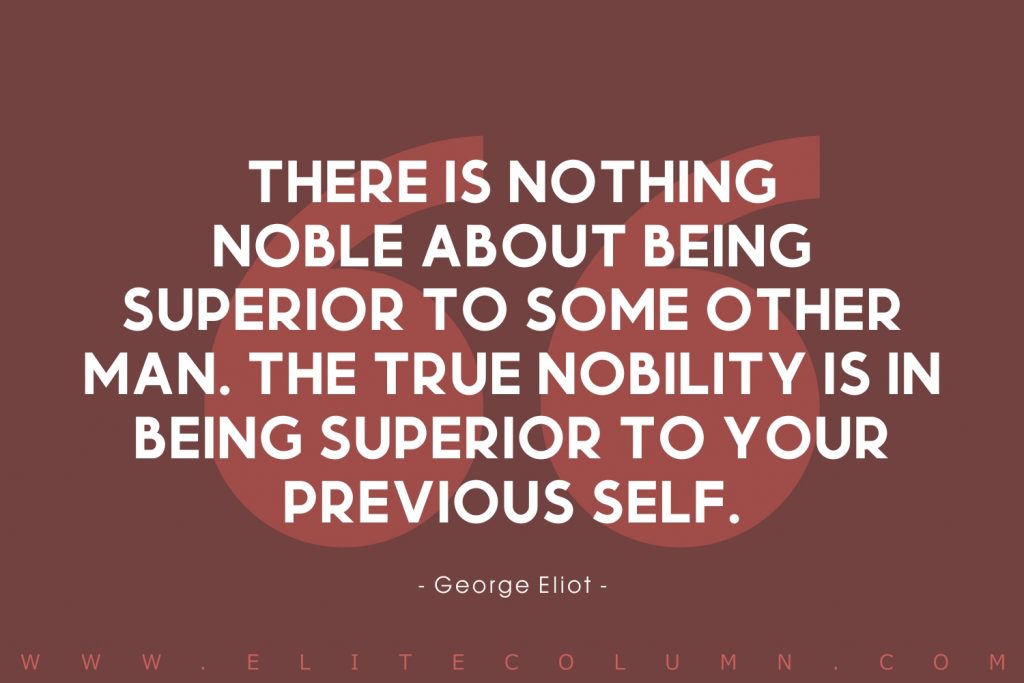 7. "There is nothing noble about being superior to some other man. The true nobility is in being superior to your previous self." – George Eliot
8. "You were born an original work of art. Stay original always. Originals cost more than imitations. – Suzy Kassem
9. "No one can make you feel inferior without your consent. – Eleanor Roosevelt
10. "You have to choose whether to love yourself or not. – James Taylor
11. "Act as if what you do makes a difference. It does. – William James
12. "Be very very very gentle with yourself. The world is very, very, very hard on you. – Srividya Srinivasan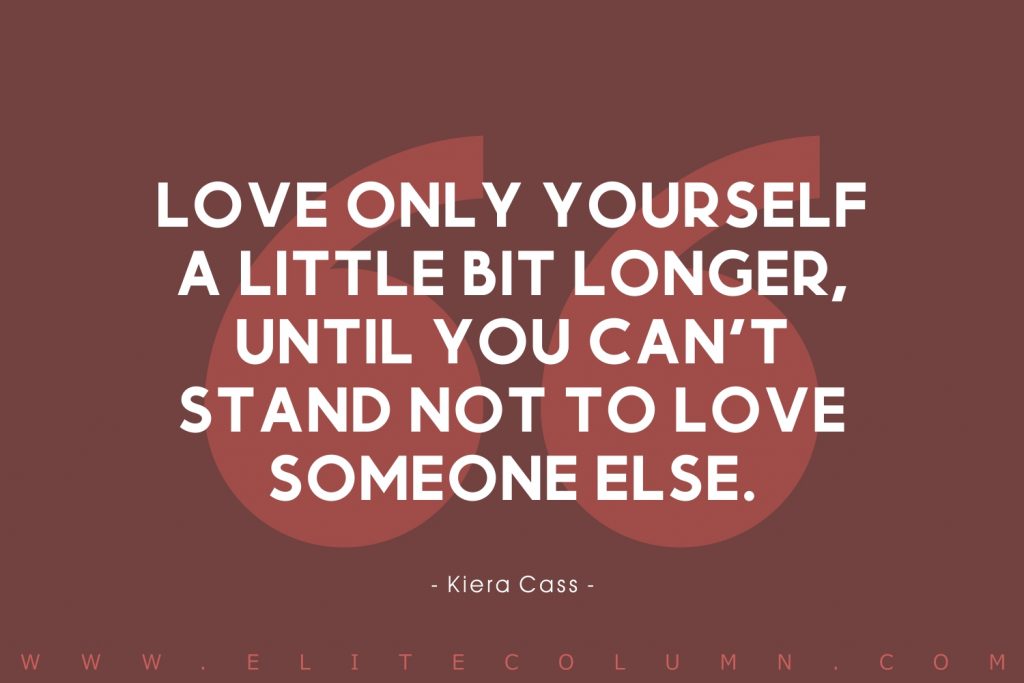 13. "Love only yourself a little bit longer, until you can't stand not to love someone else." – Kiera Cass
14. "She remembered who she was and the game changed. – Lalah Deliah
15. "In order to love who you are, you cannot hate the experiences that shaped you. – Andred Dykstra
16. "Too many people overvalue what they are not and undervalue what they are not. – Malcolm Forbes
17. "Love yourself first and everything else falls into line. You really have to love yourself to get anything done in this world. – Lucille Ball
18. "Some steps need to be taken alone. It's only way to really figure out where you need to go and who you need to be." – Mandy Hale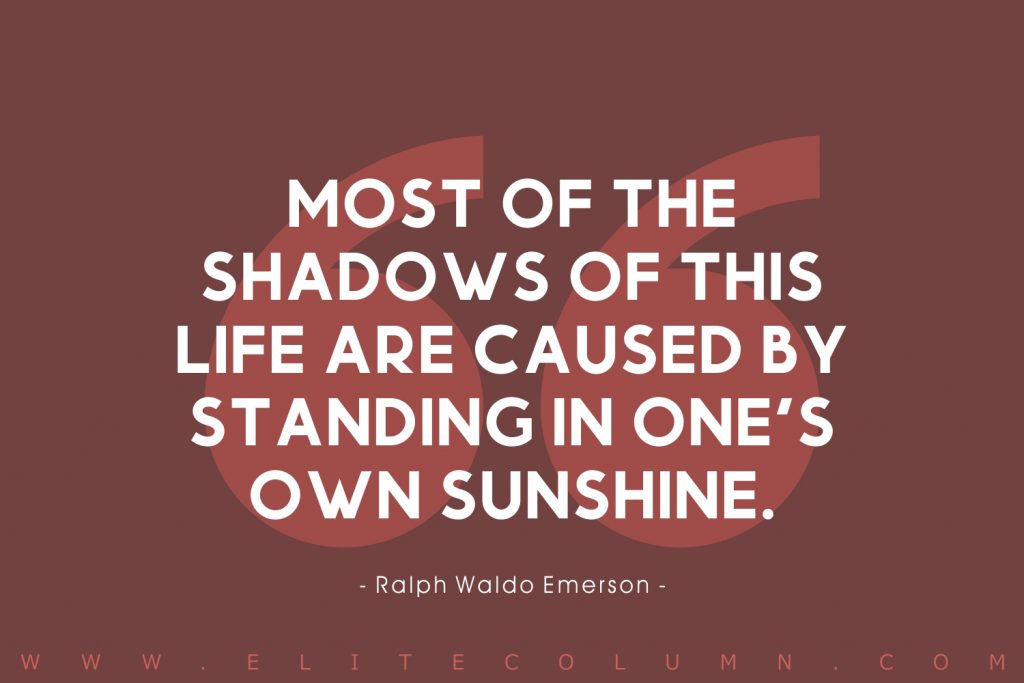 19. "Most of the shadows of this life are caused by standing in one's own sunshine." – Ralph Waldo Emerson
20. "In a society that profits from your self-doubt liking yourself is a rebellious act." – Caroline Caldwell 
21. "My willingness to be intimate with my own deep feelings creates the space for intimacy with another." – Shakti Gawain
22. "Plant your own garden and decorate your own soul, instead of waiting for someone to bring you flowers." – Veronica A. Shoffstall
23. "True power is living the realization that you are your own healer, hero and leader." – Yung Pueblo
24. "If you do not love yourself, well, you cannot do anything well, that's my philosophy." – Nawal El Saadawi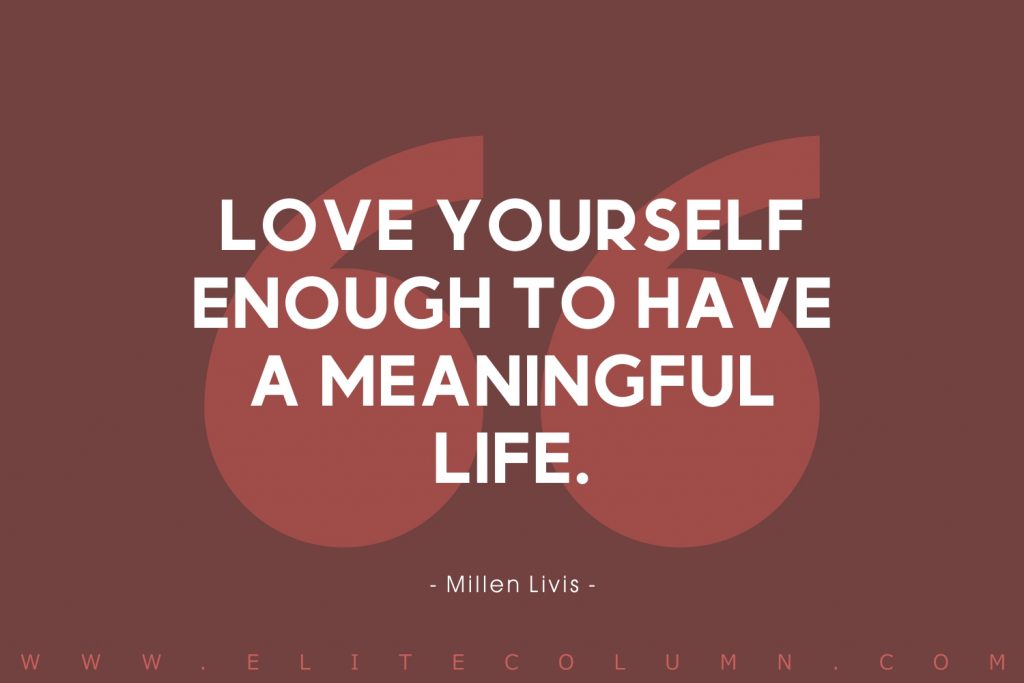 25. "Love yourself enough to have a meaningful life." – Millen Livis
26. "Your problem is you're … too busy holding onto your unworthiness." – Ram Dass
27. "You can receive all the compliments in the world, but that won't do a thing unless you believe it yourself." – Criss Jami
28. "Love others to make them feel better and so that you see yourself in the mirrors of their eyes." – Debasish Mridha
29. "Low self-esteem is like driving through life with your hand-break on." – Maxwell Maltz
30. "Comparison is an act of violence against the self." – Iyanla Vanzant
See also:
Soulmate Quotes | Girlfriend Quotes | Betrayal Quotes | Commitment Quotes | Transformation Quotes | Mental Health Quotes | Priority Quotes | Compassion Quotes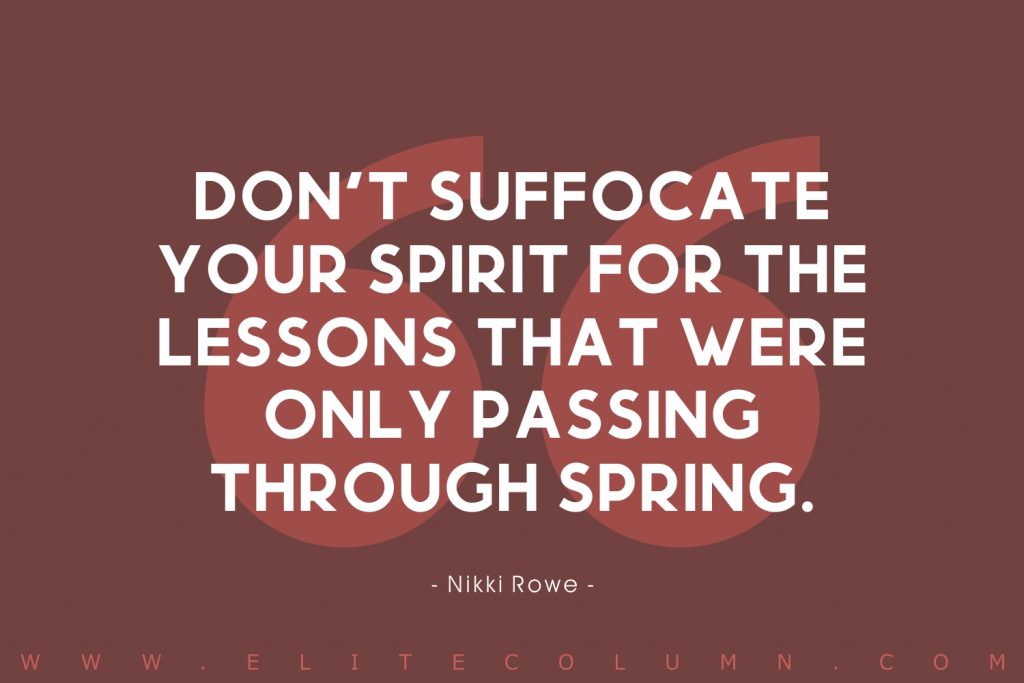 31. "Don't suffocate your spirit for the lessons that were only passing through spring." – Nikki Rowe
32. "It's all about falling in love with yourself and sharing that love with someone who appreciates you, rather than looking for love to compensate for a self-love deficit." – Earth Kitt
33. "Love yourself instead of abusing yourself." – Karolina Kurkova
34. "Self-love, my liege, is not so vile a sin, as self-neglecting." – William Shakespeare
35. "A girl should be two things: who and what she wants." – Coco Chanel
36. "It sounds like a cliché but I also learnt that you're not going to fall for the right person until you really love yourself and feel good about how you are." – Emma Watson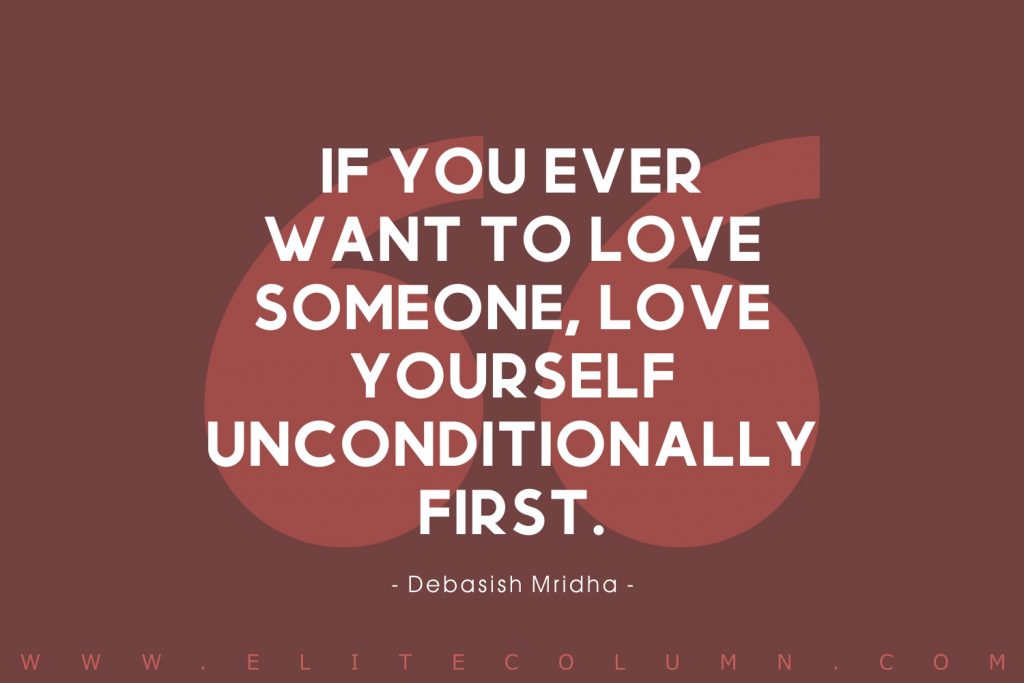 37. "If you ever want to love someone, love yourself unconditionally first." – Debasish Mridha
38. "You have nothing to prove to anyone." – Maya Angelou
39. "To fall in love with yourself is the first secret to happiness." – Robert Morley
40. "Self-respect, self-worth and self-love, all start with self. Stop looking outside of yourself for your value." – Rob Liano
41. "To love oneself is the beginning of a life-long romance. – Oscar Wilde
42. "I am mine before I am anyone else's. – Nayyirah Waheed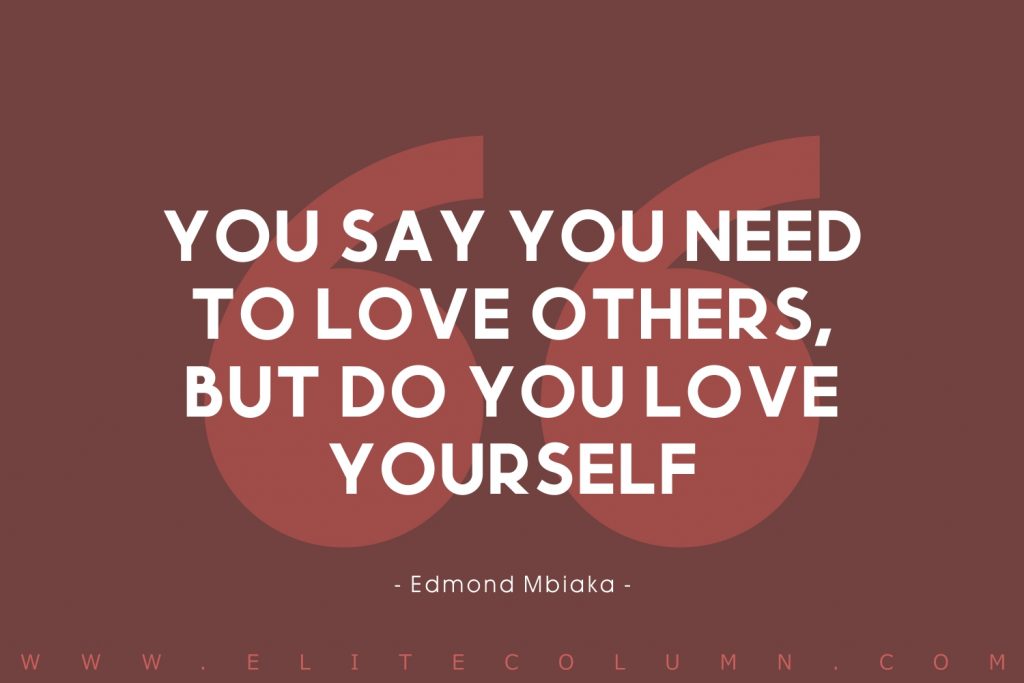 43. "You say you need to love others, but do you love yourself" – Edmond Mbiaka
44. "We must fall in love with ourselves. I don't like myself. I'm crazy about myself." – Mae West
45. "You are very powerful, provided you know how powerful you are." – Yogi Bahaman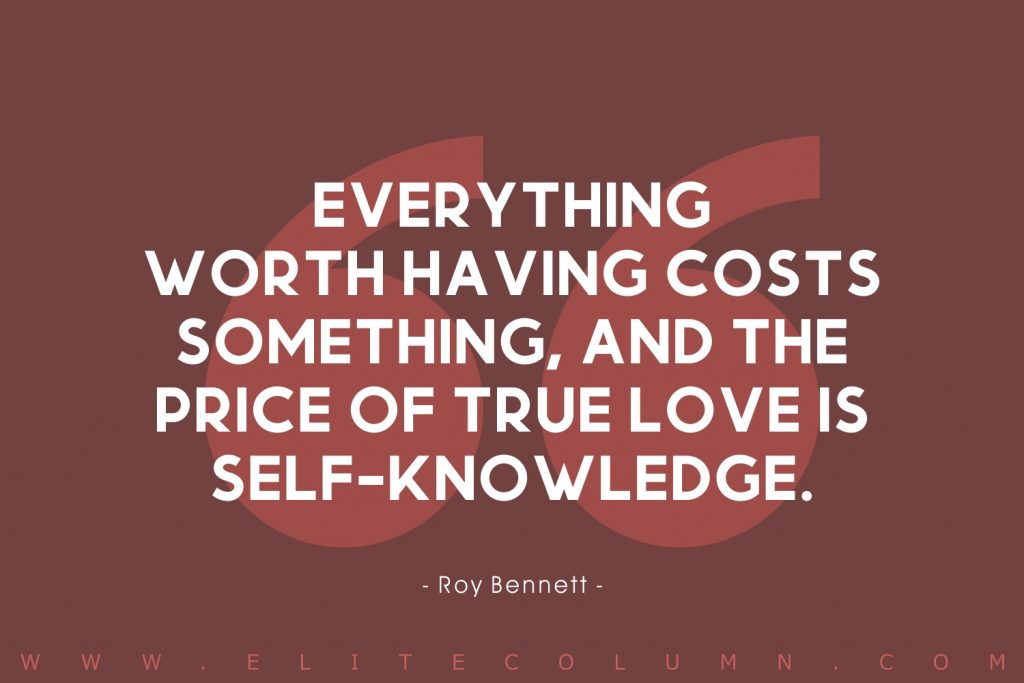 46. "Everything worth having costs something, and the price of true love is self-knowledge." – Roy Bennett
47. "She believed she could, so she did." – R. S. Grey
48. "Loving yourself isn't vanity. It's sanity. – Andre Gide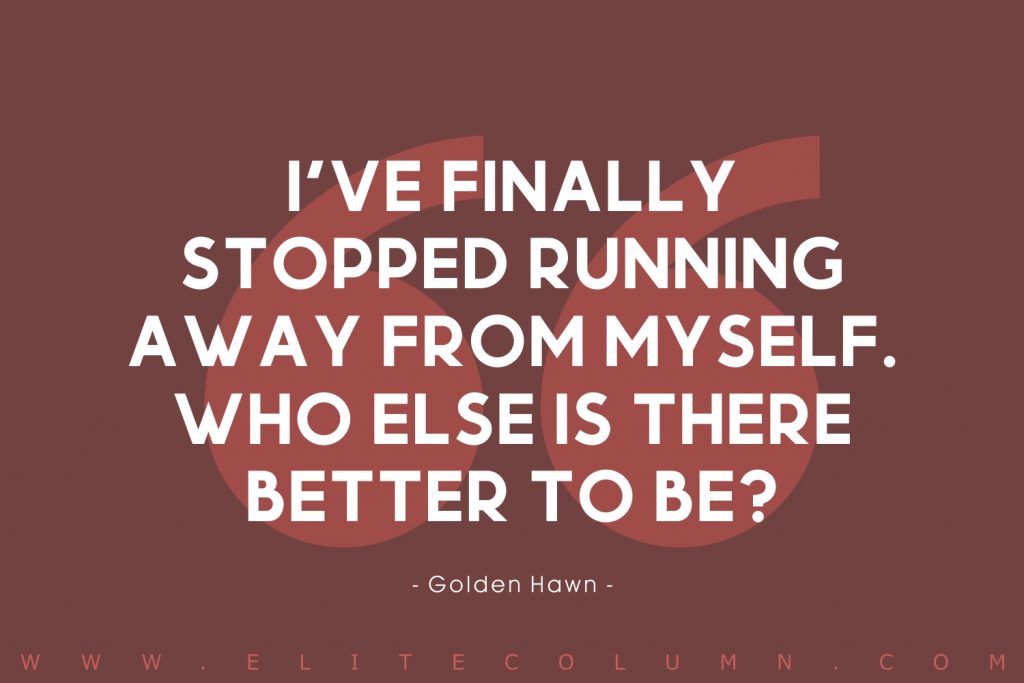 49. "I've finally stopped running away from myself. Who else is there better to be?" – Golden Hawn
50. "How you love yourself is how you teach others to love you." – Rupi Kaur
Thanks for checking out the best Love Yourself Quotes. Feel free to share the quotes with your friends. Leave a comment below and which are your favourite Love Yourself Quotes ?
See also:
Workout Quotes | Daughter Quotes | Husband Quotes | Dance Quotes | Broken Heart Quotes | Athlete Quotes | Love Quotes | Children Quotes
You can find us at – Facebook | Instagram | LinkedIn | Pinterest | Twitter