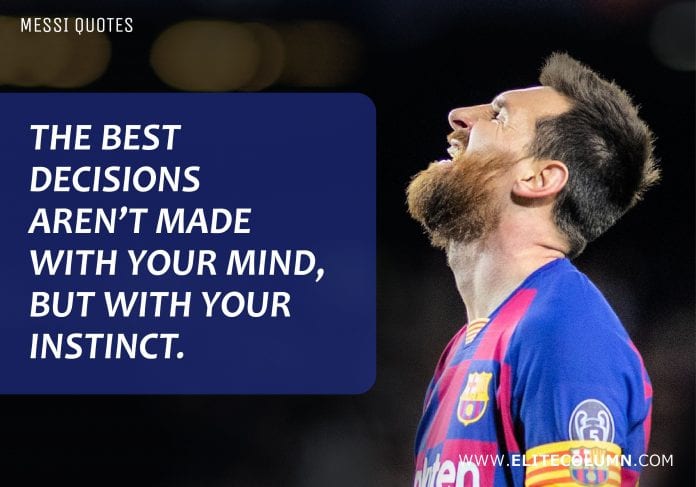 Lionel Messi is an Argentinian footballer widely regarded as one of the greatest players of the modern generation. He plays for FC Barcelona and the Argentina national team. He has won FIFA world player of the year four times, which is one of the most peculiar records of all times. He has often been described as Diego Maradona's successor because of his prolific goal scoring record and ability to dribble past opponents. He began playing from an early age, and his talent was soon apparent. However, at the age of 11, Messi was diagnosed with growth hormone deficiency. This was a condition that stunted growth and required expensive medical treatment, including the use of the drug Human growth hormone. Lionel Messi quotes will help you succeed and go after your dreams. EliteColumn brings you 6 hand-picked Lionel Messi quotes.
Check out 6 best Messi Quotes.
6 Inspirational Lionel Messi Quotes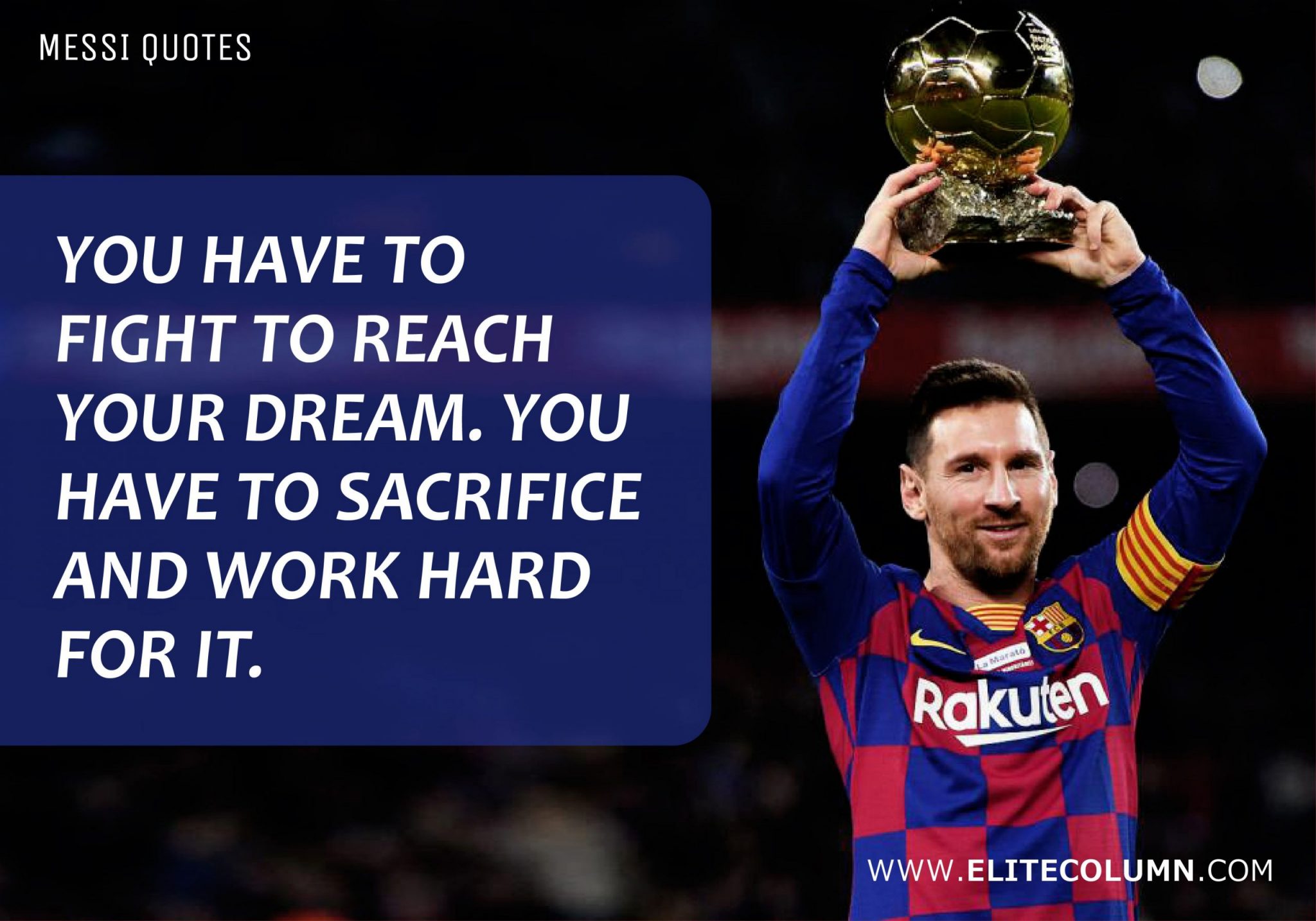 1. "You have to fight to reach your dream. You have to sacrifice and work hard for it." – Lionel Messi
2. "Sometimes you have to accept you can't win all the time." – Lionel Messi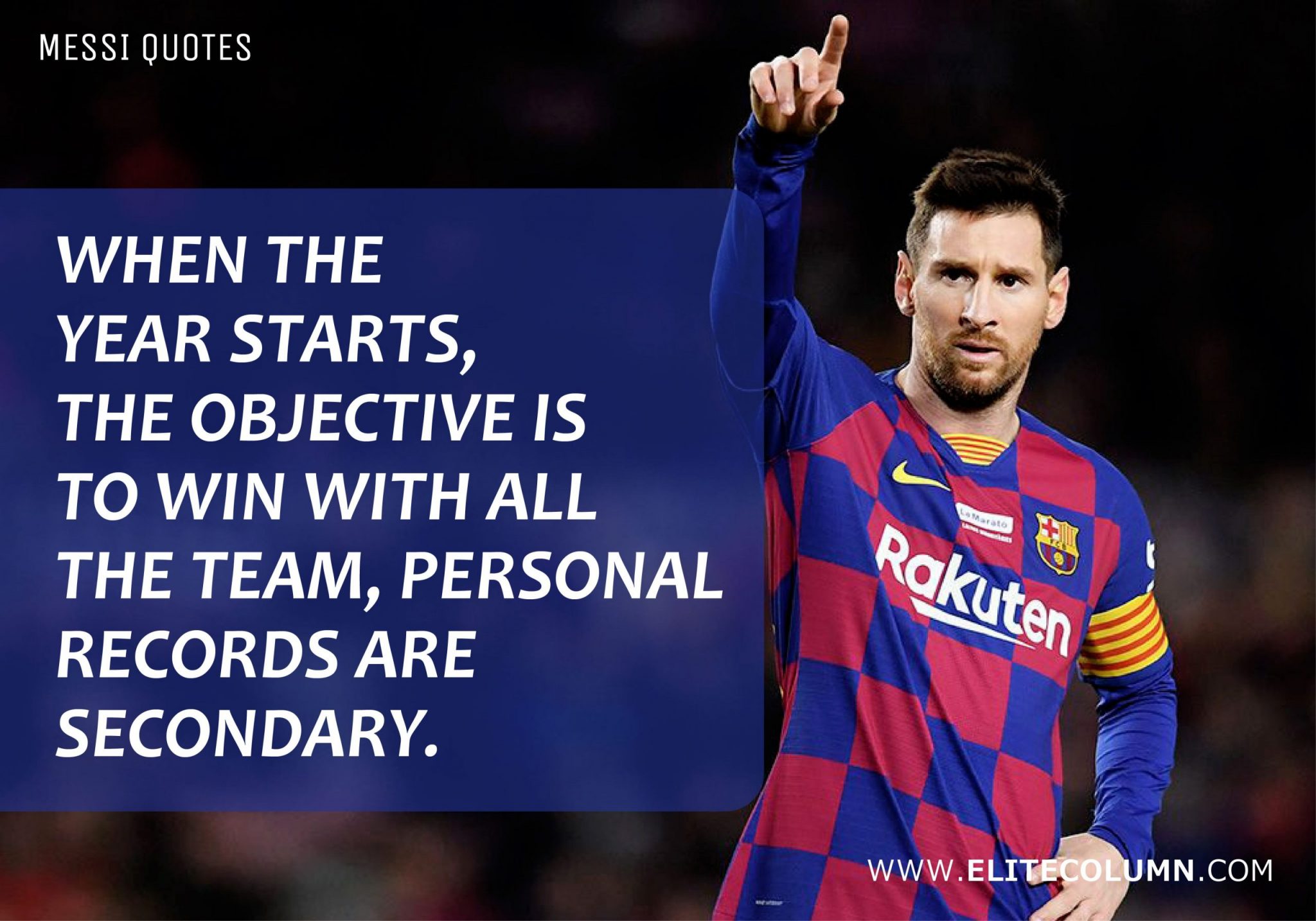 3. "When the year starts, the objective is to win with all the team, personal records are secondary." – Lionel Messi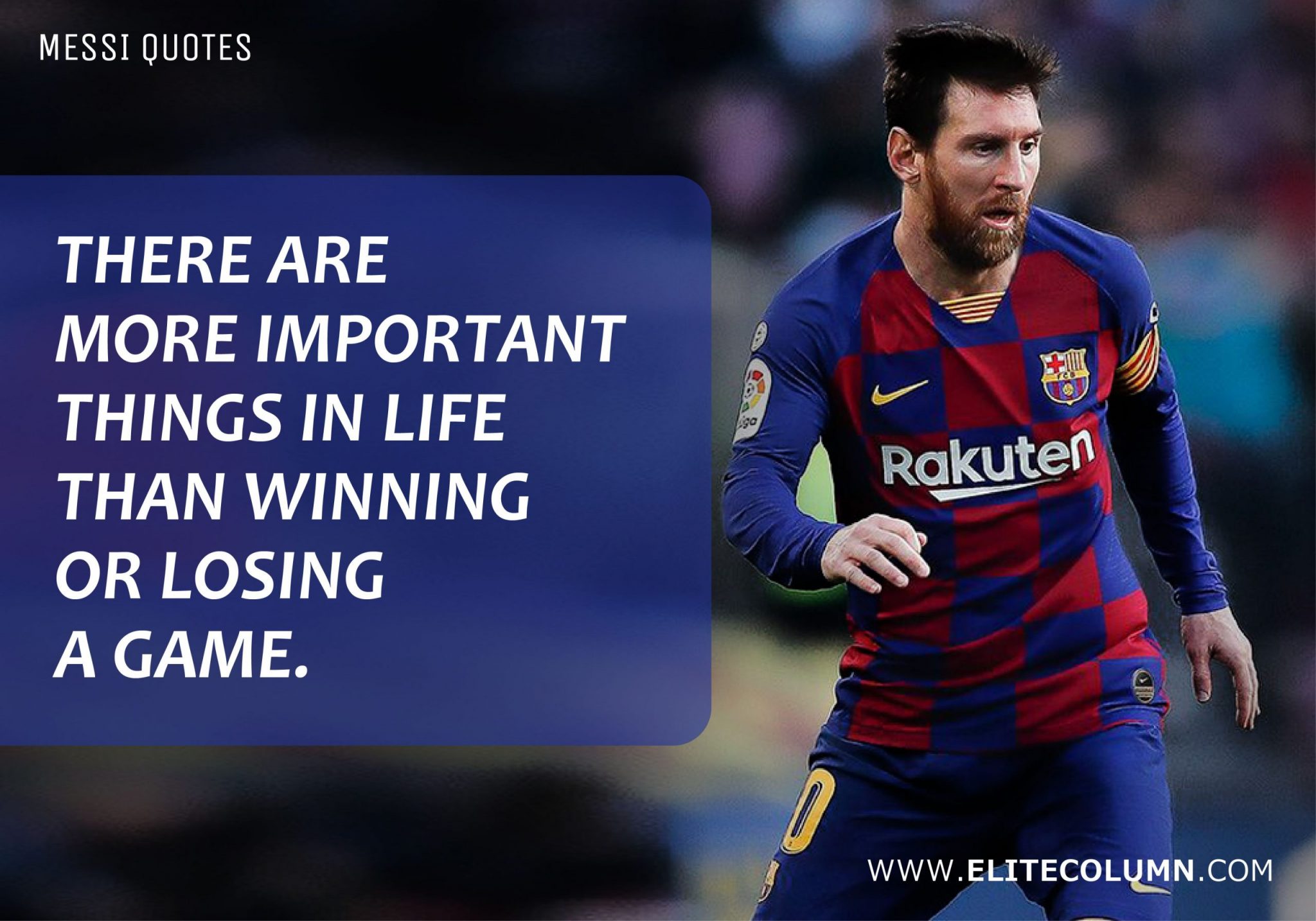 4. "There are more important things in life than winning or losing a game." – Lionel Messi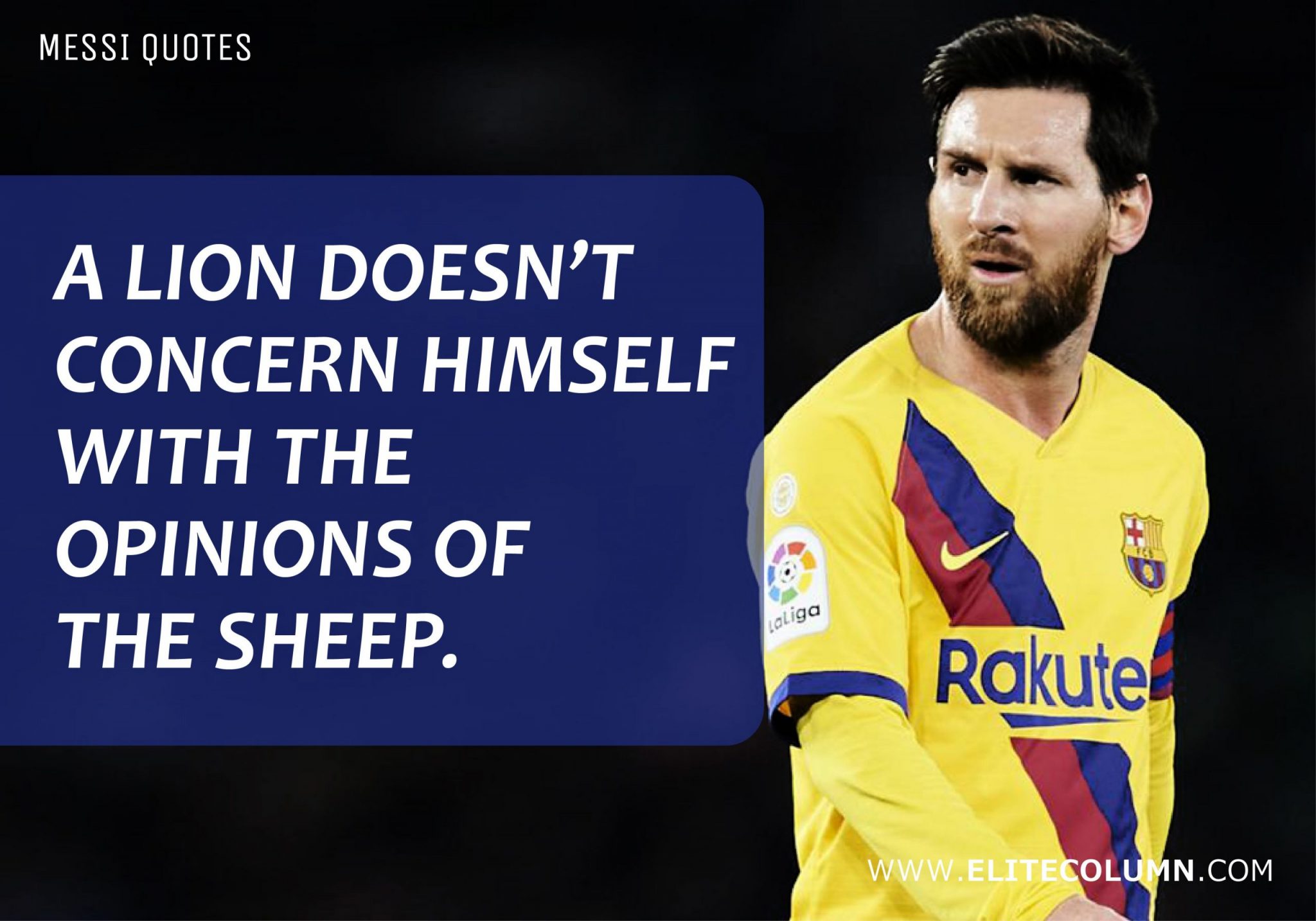 5. "A lion doesn't concern himself with the opinions of the sheep." – Lionel Messi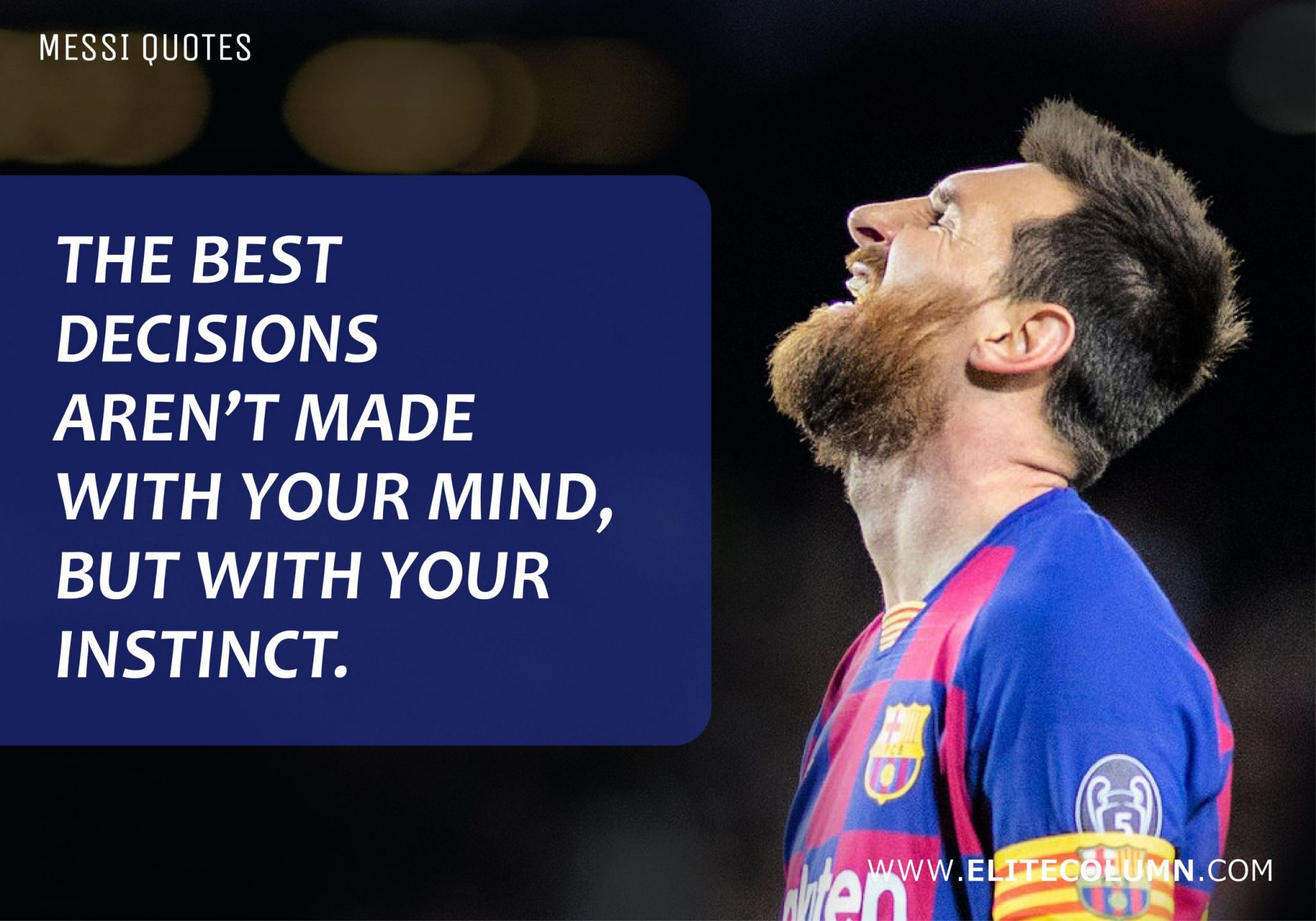 6. "The best decisions aren't made with your mind, but with your instinct." – Lionel Messi
Thanks for checking out the best Lionel Messi quotes. Feel free to share the quotes with your friends. Leave a comment below and which are your favorite Lionel Messi quotes ?
See also:
David Beckham Quotes | Cristiano Ronaldo Quotes | Football Quotes | Andrea Pirlo Quotes
You can find us at – Facebook | Instagram | LinkedIn | Pinterest | Twitter