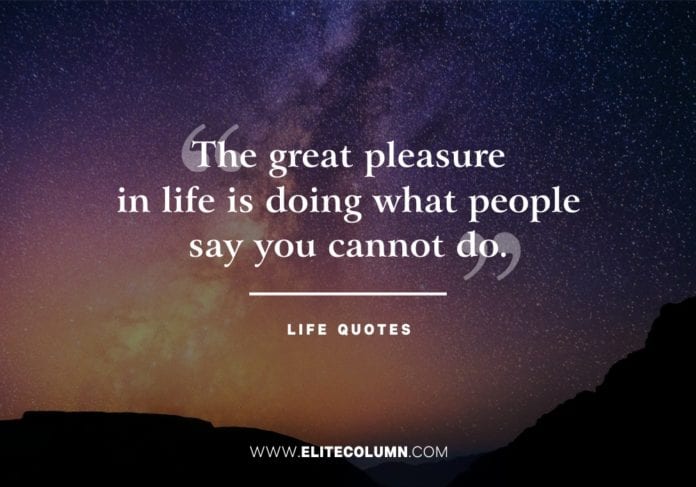 You must be wondering a thousand times, 'What is Life?' or 'What is The Meaning of Life?' The answer to these questions pertains to the significance of living or existence in general. The search for life's meaning has produced much philosophical, scientific, theological, and metaphysical speculation throughout history. EliteColumn brings you popular Life quotes that will help you go ahead with it and Life quotes will inspire greatness in you.
72 Best Life Quotes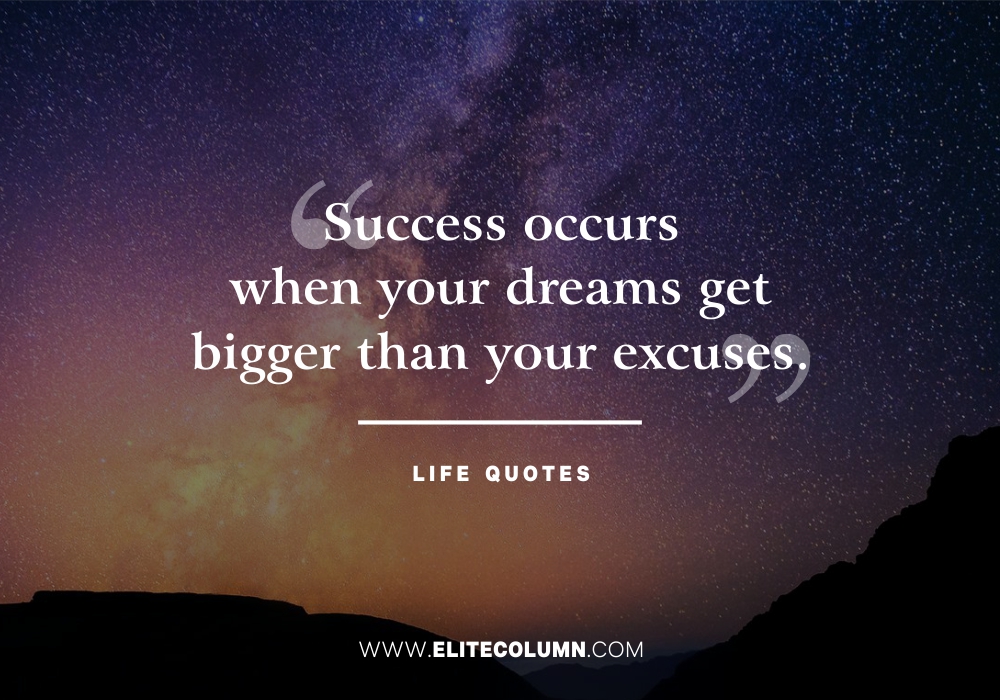 "Success occurs when your dreams get bigger than your excuses." – Anonymous
2. "Everything you can imagine is real." – Pablo Picasso
3. "Whatever you do, do it well." – Walt Disney
4. "If you do not go after what you want, it's a clear pathway for regret." – Avinash VS
5. "All limitations are self-imposed." – Oliver Wendell Holmes
6. "Tough times never last but tough people do." – Robert H. Schiuller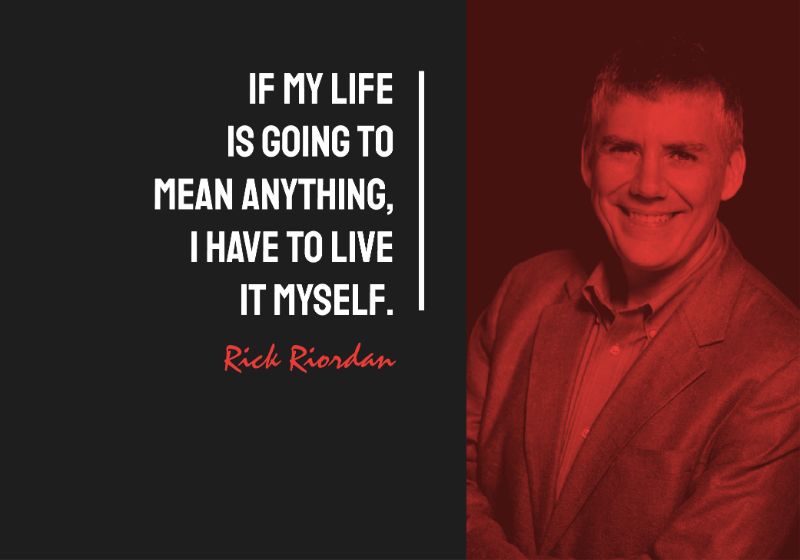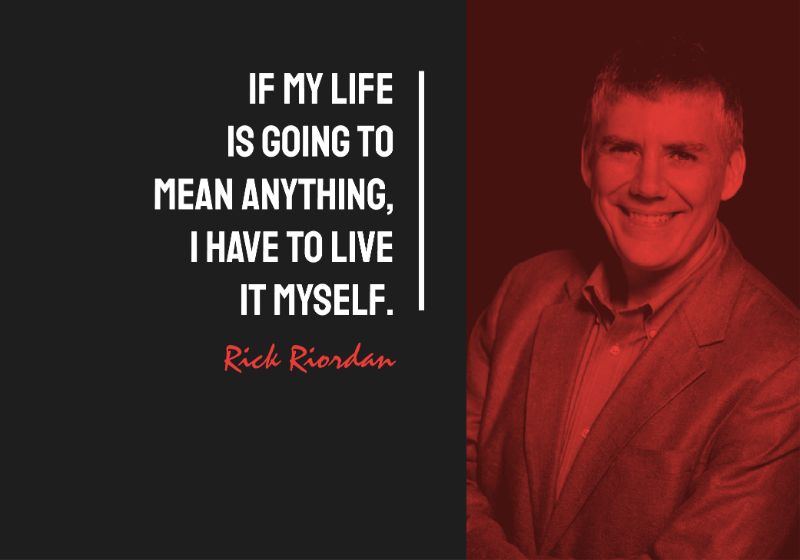 7. "If my life is going to mean anything, I have to live it myself." – Rick Riordan
8. "Love for All, hatred for none." – Khalifatul Masih III
9. "Change the world by being yourself." – Amy Poehler
10. "Every moment is a fresh beginning." – T.S Eliot
11. "Never regret anything that made you smile." – Mark Twain
12. "Problems are not stop signs, they are guidelines." – Robert H. Schiuller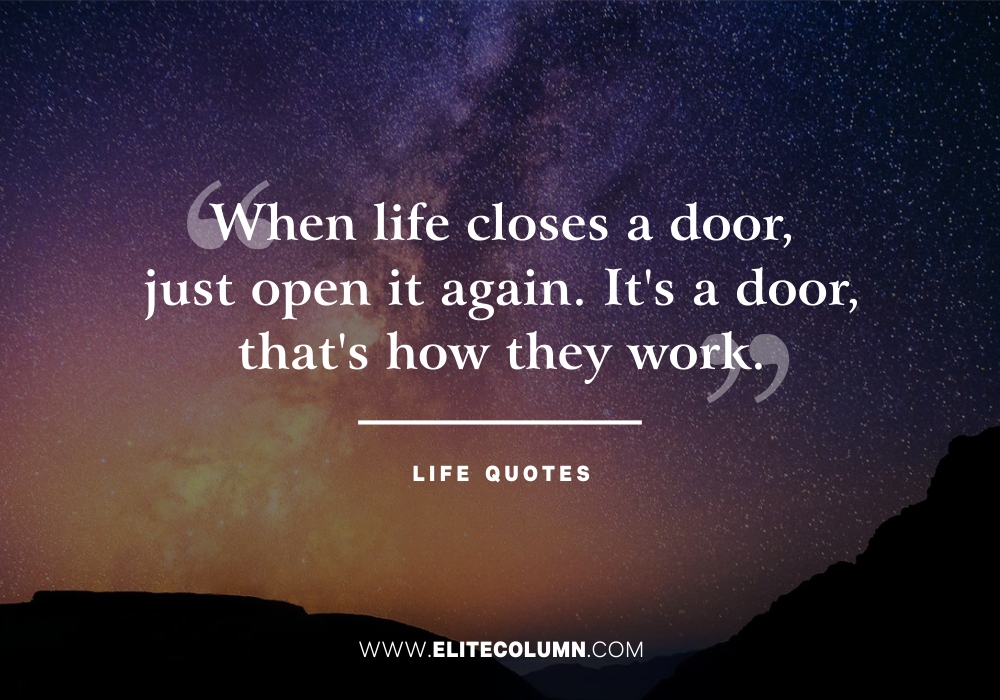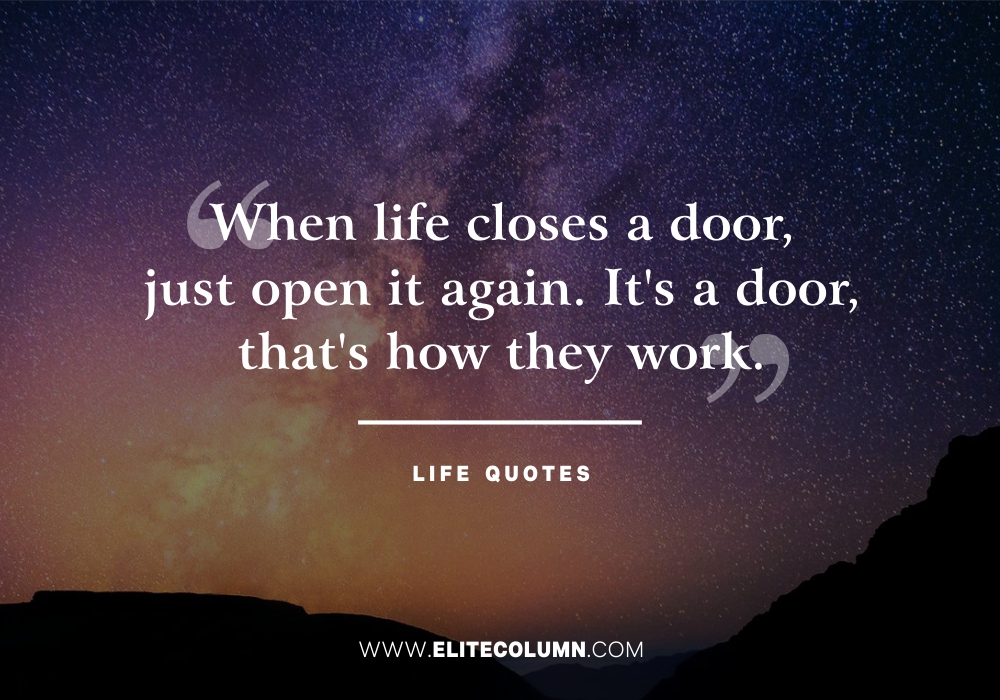 13. "When life closes a door, just open it again. It's a door, that's how they work." – Anonymous
14. "If you tell the truth you don't have to remember anything." – Mark Twain
15. "Have enough courage to start and enough heart to finish." – Jessica N. S. Yourko
16. "Hate comes from intimidation, love comes from appreciation." – Tyga
17. "I could agree with you but then we'd both be wrong." – Harvey Specter
18. "Oh, the things you can find, if you don't stay behind." – Dr. Seuss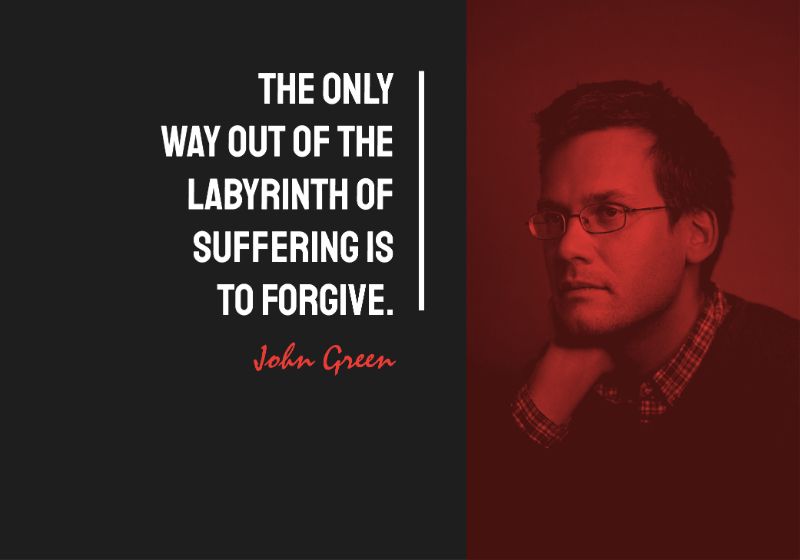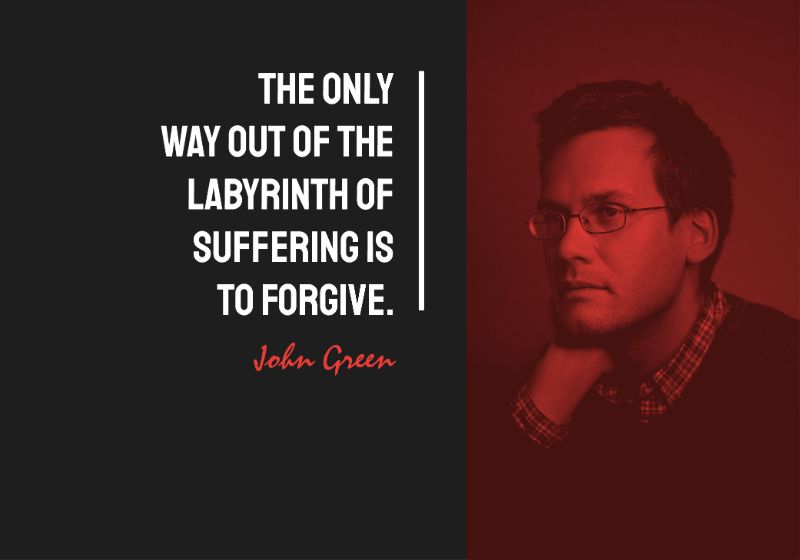 19. "The only way out of the labyrinth of suffering is to forgive." – John Green
20. "Determine your priorities and focus on them." – Eileen McDargh
21. "Be so good they can't ignore you." – Steve Martin
22. "Dream as if you'll live forever, live as if you'll die today." – James Dean
23. "Yesterday you said tomorrow. Just do it." – Anonymous
24. "I don't need it to be easy, I need it to be worth it." – Lil Wayne
See also:
Heartbreak Quotes | Growing Up Quotes | Intimacy Quotes | Music Quotes | Rebellious Quotes | Smile Quotes | Relationship Quotes | Woman Quotes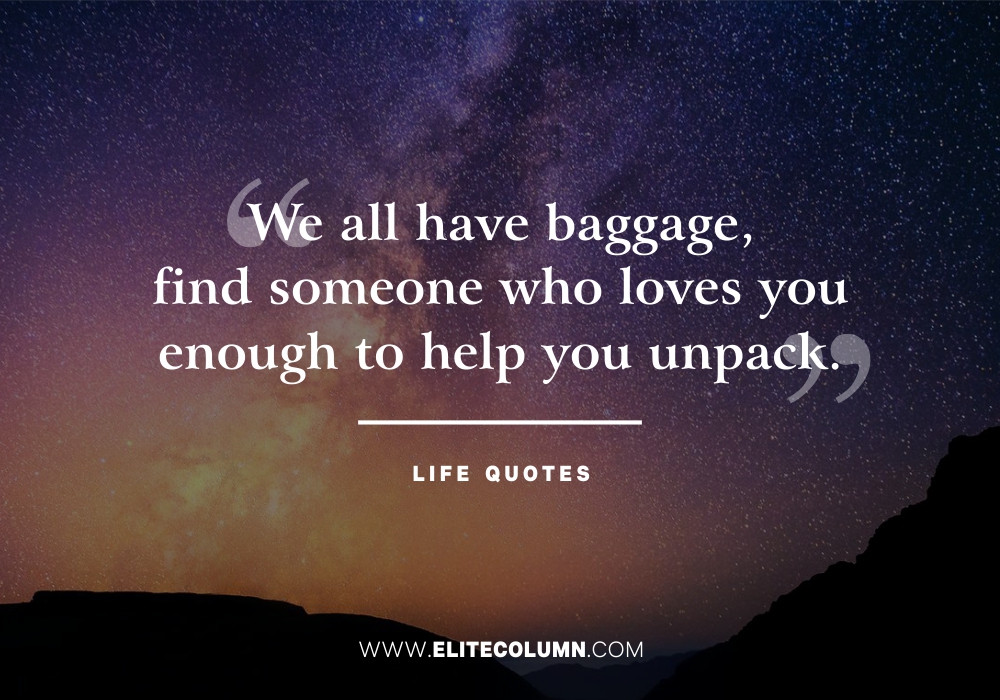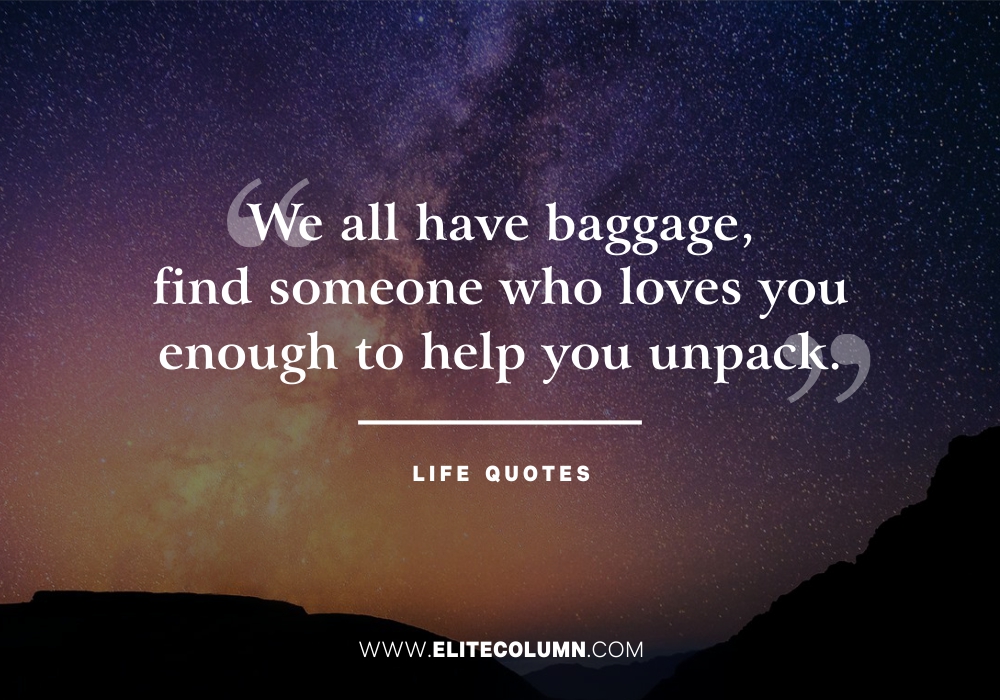 25. "We all have baggage, find someone who loves you enough to help you unpack." – Anonymous
26. "Nothing lasts forever but at least we got these memories." – J. Cole
27. "Don't you know your imperfections is a blessing?" – Kendrick Lamar
28. "Reality is wrong, dreams are for real." – Tupac Shakur
29. "To live will be an awfully big adventure." – Peter Pan
30. "Try to be a rainbow in someone's cloud." – Maya Angelou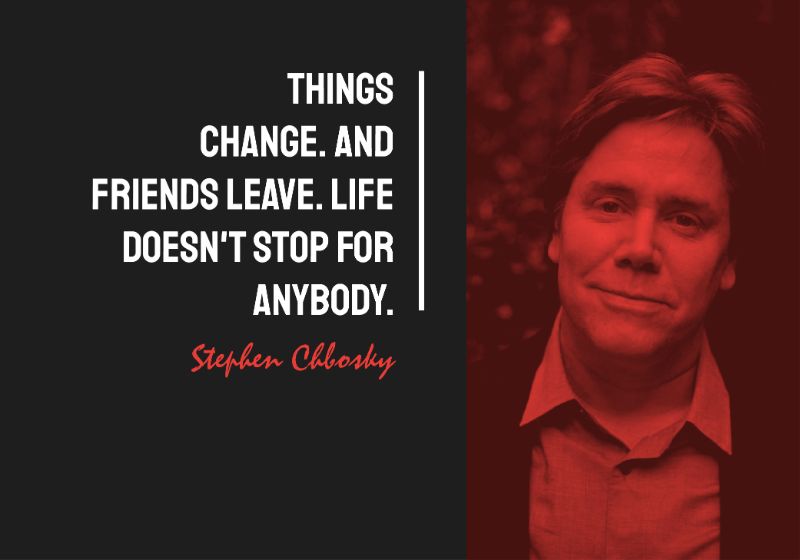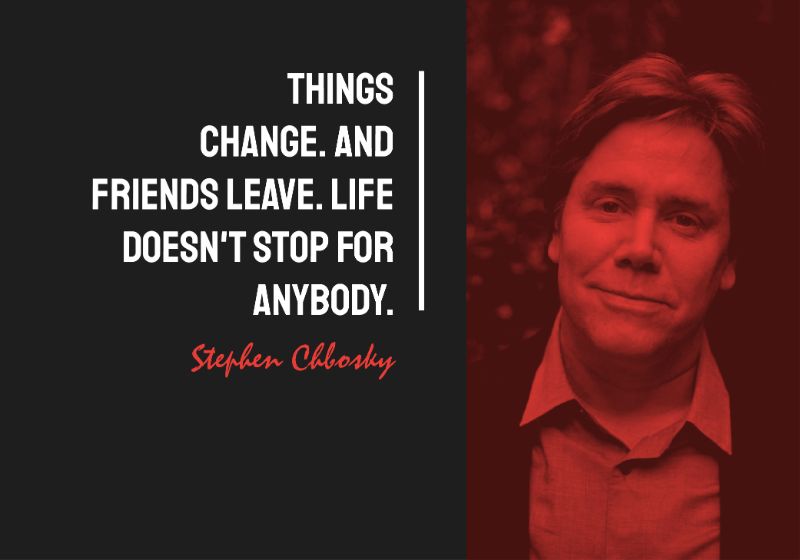 31. "Things change. And friends leave. Life doesn't stop for anybody." – Stephen Chbosky
32. "If the world was blind how many people would you impress?" – Boonaa Mohammed
33. "The meaning of life is to give life meaning." – Ken Hudgins
34. "The true meaning of life is to plant trees, under whose shade you do not expect to sit." – Nelson Henderson
35. "Hitting rock bottom is not a bad thing if you manage to learn what caused it. When you learn what caused you to be in that situation, you will figure out a way." – Avinash VS
36. "Embrace the glorious mess that you are." – Elizabeth Gilbert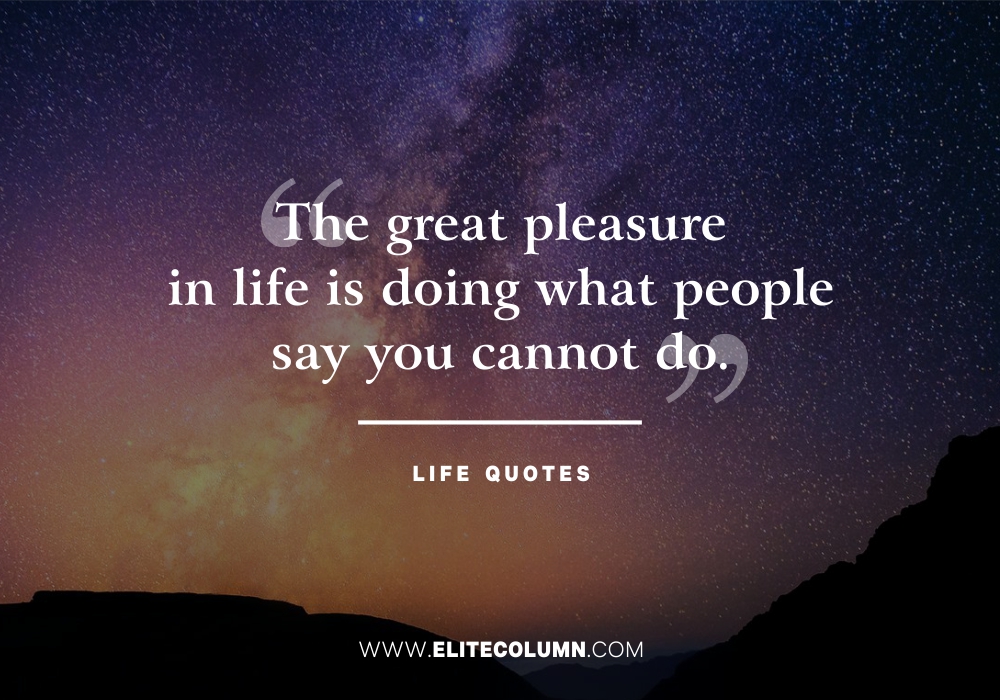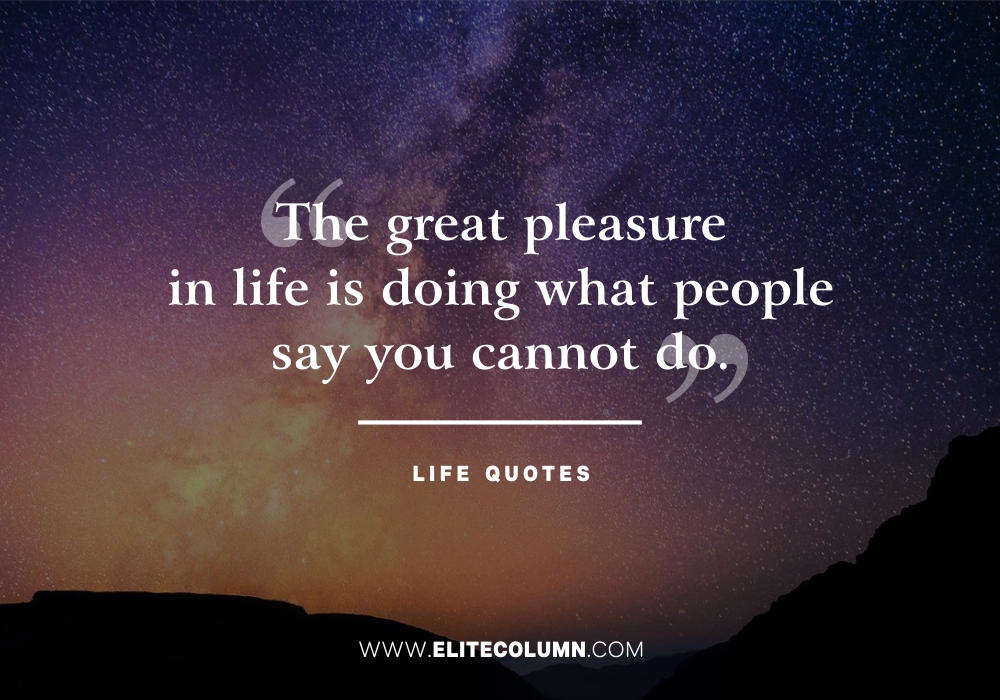 37. "The great pleasure in life is doing what people say you cannot do." – Anonymous
38. "Normality is a paved road: it's comfortable to walk but no flowers grow." – Vincent van Gogh
39. "I have nothing to lose but something to gain." – Eminem
40. "Follow your inner moonlight; don't hide the madness." – Allen Ginsberg
41. "Barn's burnt down – now I can see the moon." – Mizuta Masahide
42. "I can change the story. I am the story." – Jeanette Winterson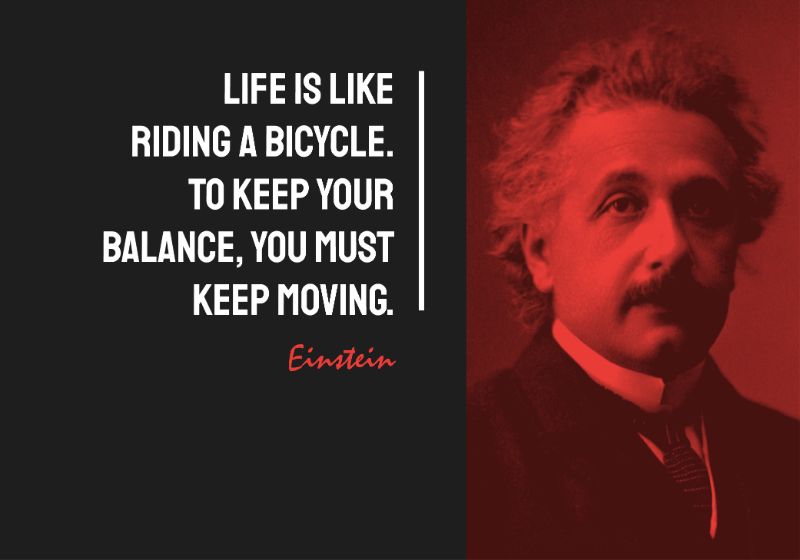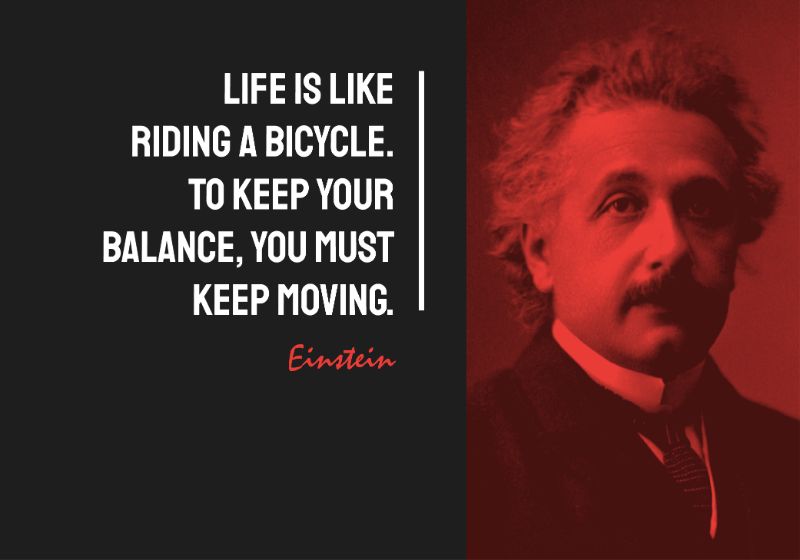 43. "Life is like riding a bicycle. To keep your balance, you must keep moving." – Einstein
44. "Life isn't about finding yourself. Life is about creating yourself." – George Bernard Shaw
45. "There is nothing permanent except change." – Herodotus
46. "Simplicity is the ultimate sophistication." – Lenardo da Vinci
47. "Just trust yourself, then you will know how to live." – Johann Wolfgang Von Goethe
48. "Even if you are on the right track, you'll still get run over if you just sit there." – Will Rogers
49. "Find God – he isn't hiding from you, you're hiding from him." – Yogananda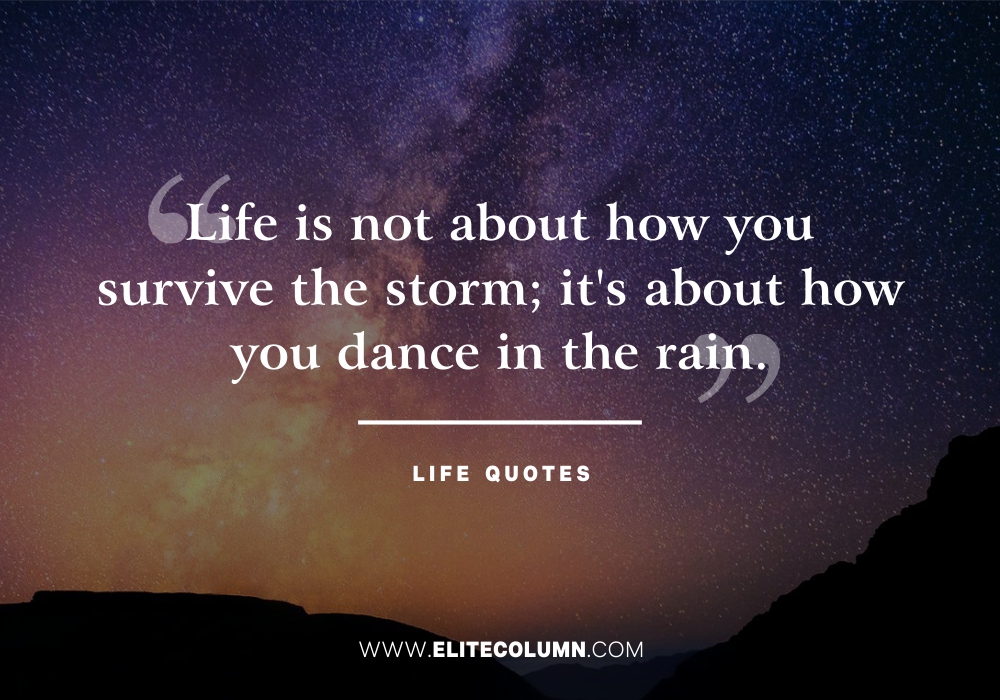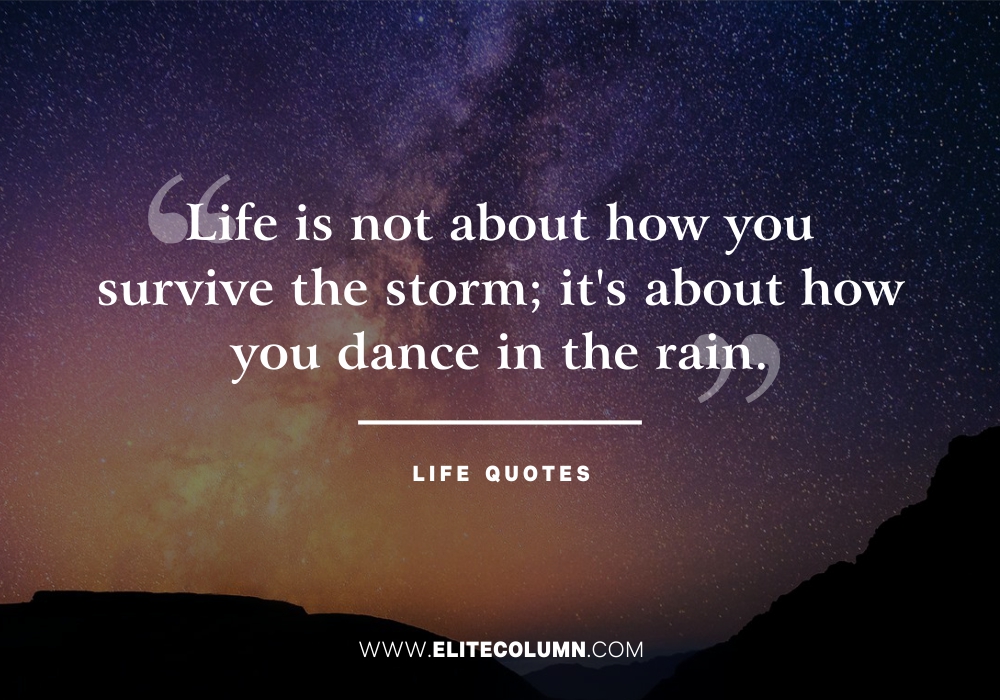 50. "Life is not about how you survive the storm; it's about how you dance in the rain." – Anonymous
51. "One day the people that don't even believe in you will tell everyone how they met you." – Johnny Depp
52. "If I'm gonna tell a real story, I'm gonna start with my name." – Kendrick Lamar
53. "Never let your emotions overpower your intelligence." – Drake
54. "There is no substitute for hard work." – Thomas Edison
55. "Strive for greatness." – Lebron James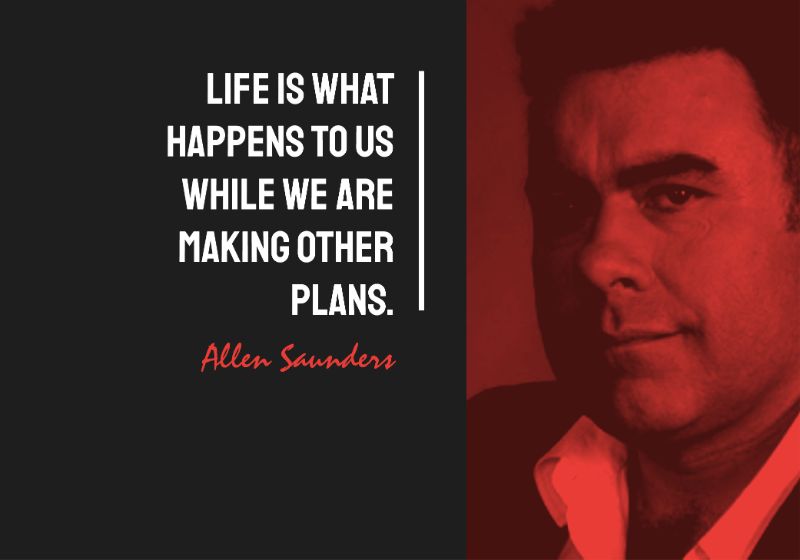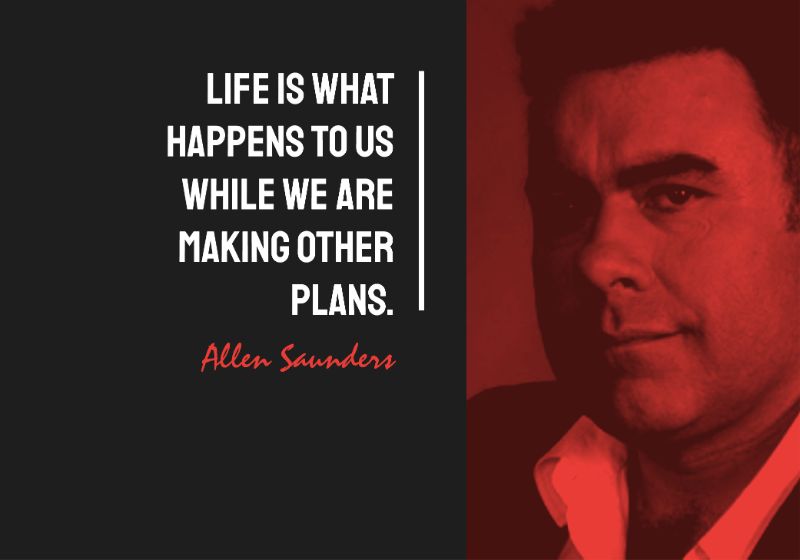 56. "Life is what happens to us while we are making other plans." – Allen Saunders
57. "I may not have gone where I intended to go, but I think I have ended up where I needed to be." – Douglas Adams
58. "Wanting to be someone else is a waste of who you are." – Kurt Cobain
59. "And still, I rise." – Maya Angelou
60. "The time is always right to do what is right." – Martin Luther King Jr.
61. "Let the beauty of what you love be what you do." – Rumi
62. "May your choices reflect your hopes, not your fears." – Nelson Mandela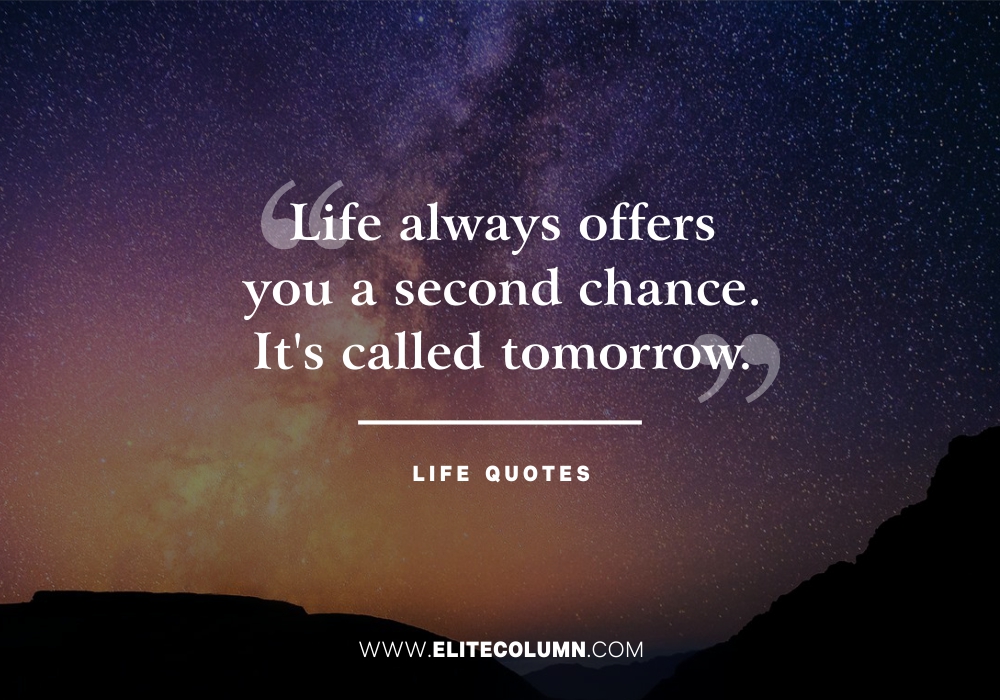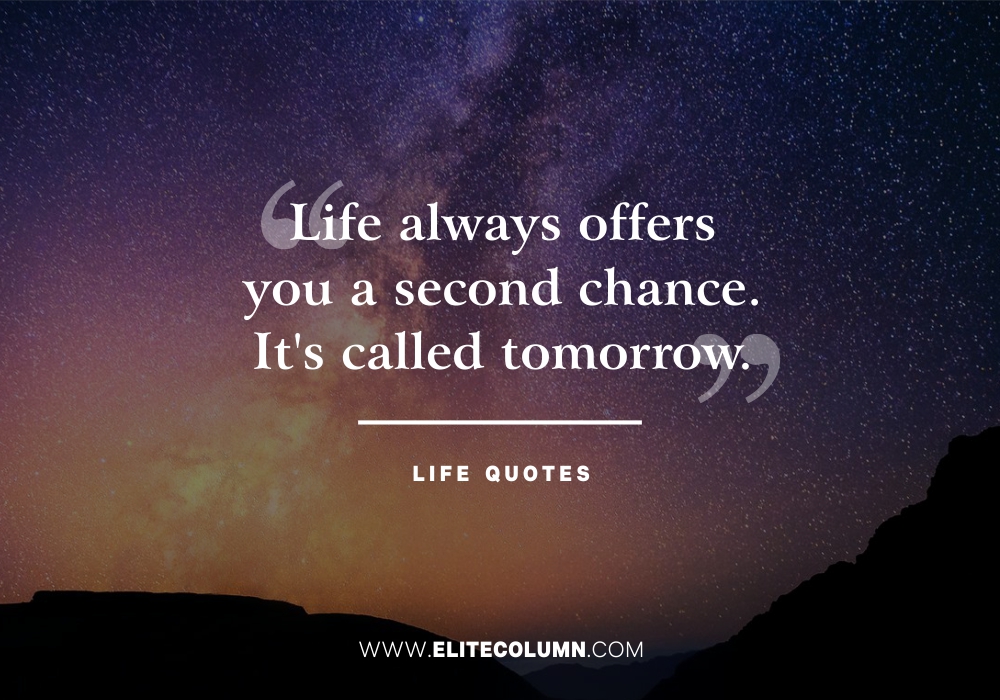 63. "Life always offers you a second chance. It's called tomorrow." – Anonymous
64. "A happy soul is the best shield for a cruel world." – Atticus
65. "White is not always light and black is not always dark." – Habeeb Akande
66. "Life becomes easier when you learn to accept the apology you never got." – R. Brault
67. "Happiness depends upon ourselves." – Aristotle
68. "Turn your wounds into wisdom." – Oprah Winfrey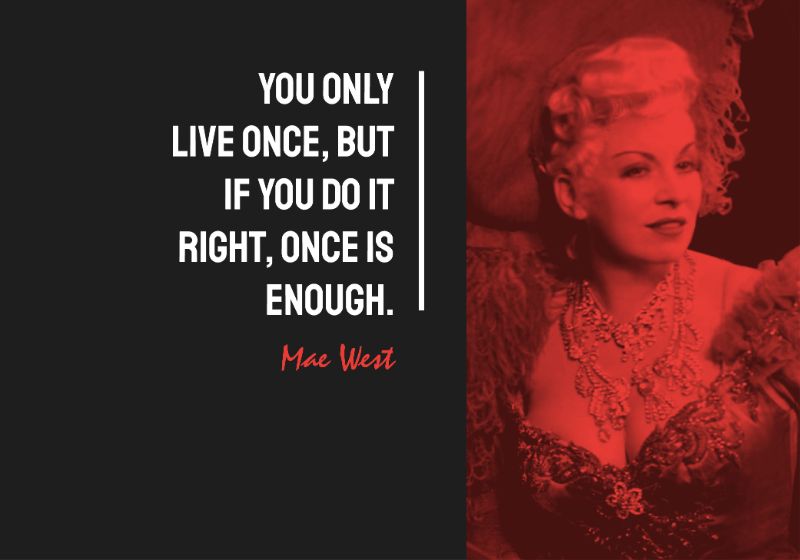 69. "You only live once, but if you do it right, once is enough." – Mae West
70. "Change the game, don't let the game change you." – Macklemore
71. "It hurt because it mattered." – John Green
72. "Whenever you have truth it must be given with love, or the message and the messenger will be rejected" – Gandhi
Thanks for checking out the best Life quotes. Feel free to share the quotes with your friends. Leave a comment below and which are your favorite Life quotes ?
See also:
Karma Quotes | Plato Quotes | Sun Tzu Quotes | Dalai Lama Quotes | Sadhguru Quotes | Confucius Quotes | Lao Tzu Quotes | Positive Quotes | Happiness Quotes | Inspirational Quotes
You can find us at – Facebook | Instagram | LinkedIn | Pinterest | Twitter