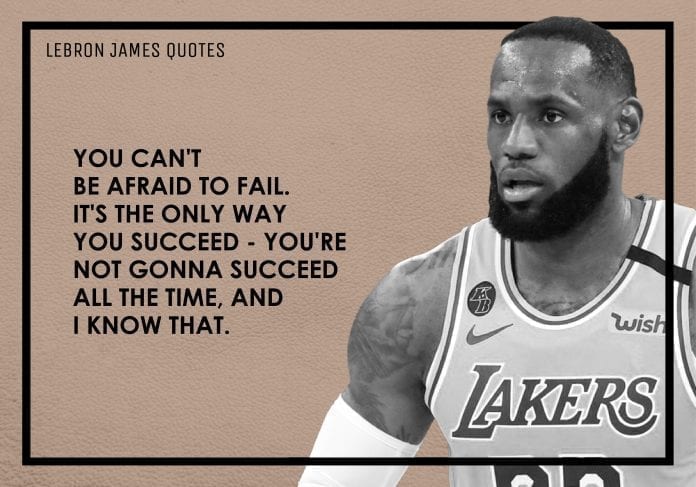 LeBron Raymone James, best known as King James, was born on December 30, 1984, is an American professional basketball player. He is considered to be one of the world's greatest all-around players who won National Basketball Association (NBA) championships with the Miami Heat (2012 and 2013) and the Cleveland Cavaliers (2016). LeBron James Quotes will certainly help you stay motivated in your life. EliteColumn brings you most inspirational LeBron James quotes.
14 Inspirational LeBron James Quotes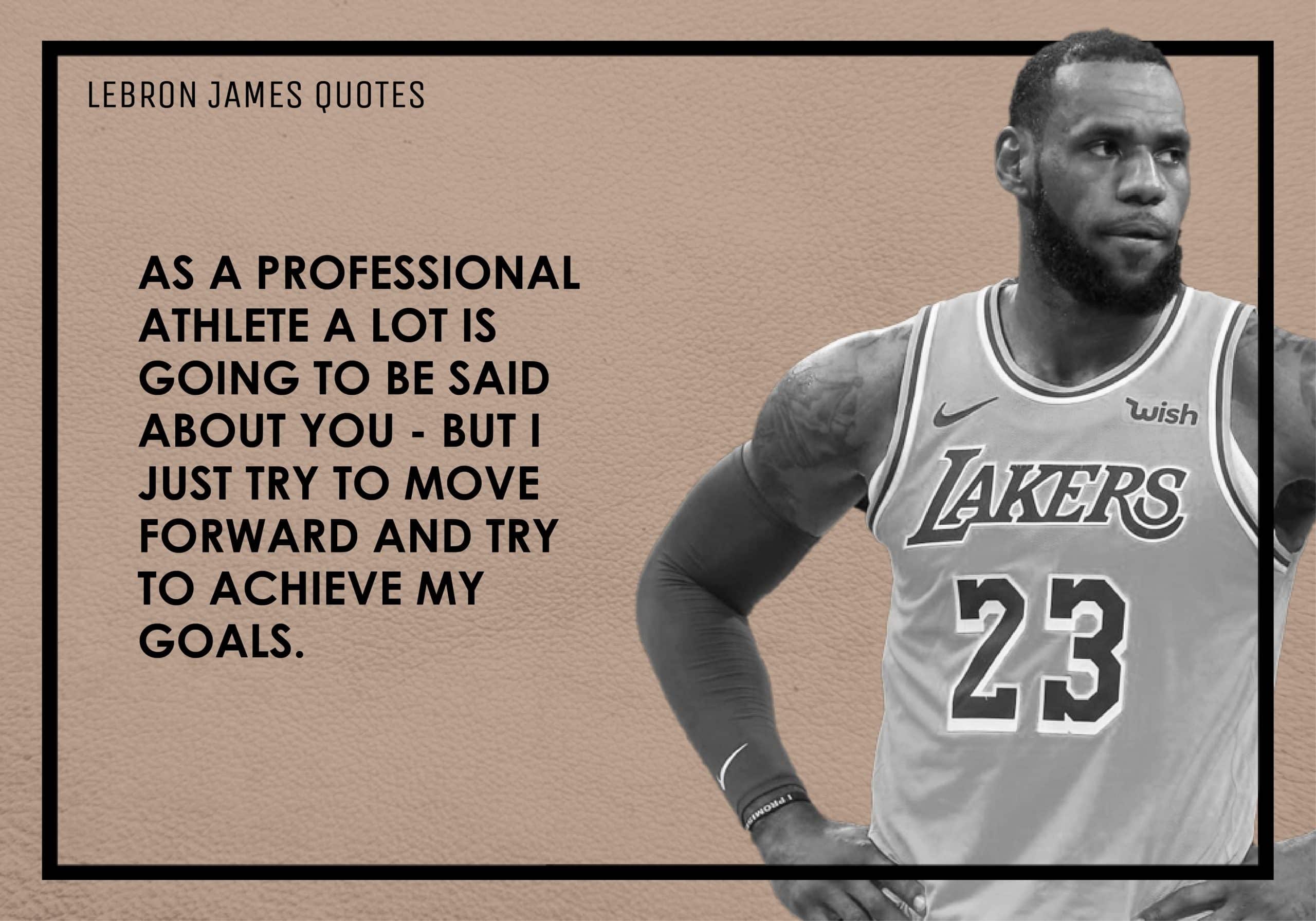 1. "As a professional athlete a lot is going to be said about you – but I just try to move forward and try to achieve my goals." – LeBron James
2. "Dream as if you'll live forever, live as if you'll die today." – LeBron James
3. "Don't be afraid of failure. This is the way to succeed." – LeBron James
4. "You have to be able to accept failure to get better." – LeBron James
5. "People will hate you, rate you, shake you, and break you. But how strong you stand is what makes you." – LeBron James
6. "Nothing is given. Everything is earned." – LeBron James
7. "Hard work beats talent when talent fails to work hard." – LeBron James
8. "No matter how good one individual is, it takes a whole team to win a championship." – LeBron James
9. "Success isn't owned, it's leased. And the rent is due every day." – LeBron James
10. "When you have that respect from your teammates, it makes it a lot more comfortable." – LeBron James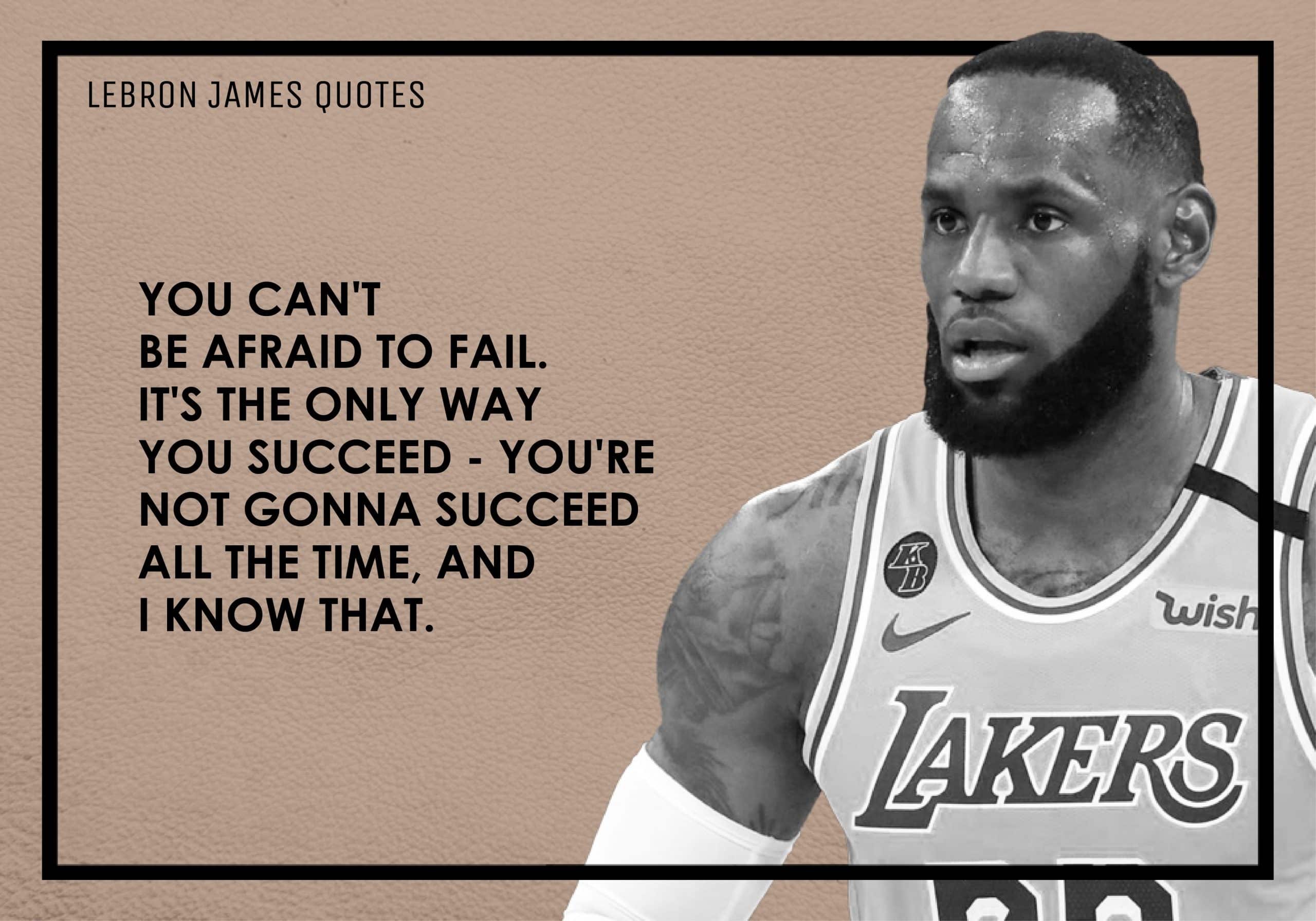 11. "You can't be afraid to fail. It's the only way you succeed – you're not gonna succeed all the time, and I know that." – LeBron James
12. "Warren Buffet told me once and he said, 'always follow your gut'. When you have that gut feeling, you have to go with, don't go back on it." – LeBron James
13. "Greatness is defined by how much you want to put into what you do." – LeBron James
14. "Sometimes your best effort just isn't good enough." – LeBron James
Thanks for checking out the best LeBron James quotes. Feel free to share the quotes with your friends. Leave a comment below and which are your favorite LeBron James quotes ?
See also:
Stephen Curry Quotes | Kobe Bryant Quotes | Kyrie Irving Quotes | Kevin Durant Quotes | Kareem Abdul-Jabbar Quotes
You can find us at – Facebook | Instagram | LinkedIn | Pinterest | Twitter