Stefani Joanne Angelina Germanotta, best known as Lady Gaga is an American songwriter, singer, actress, philanthropist, dancer and fashion designer. Gaga was able to sing and play the piano from a young age. She attended the Convent of the Sacred Heart from age 11 where was bullied for her appearance and eccentric habits. She also made her acting debut in Robert Rodriguez's 'Machete Kills'. Lady Gaga quotes will help you feel better as a person. EliteColumn brings you the top 12 hand-picked Lady Gaga quotes.
12 Inspirational Lady Gaga Quotes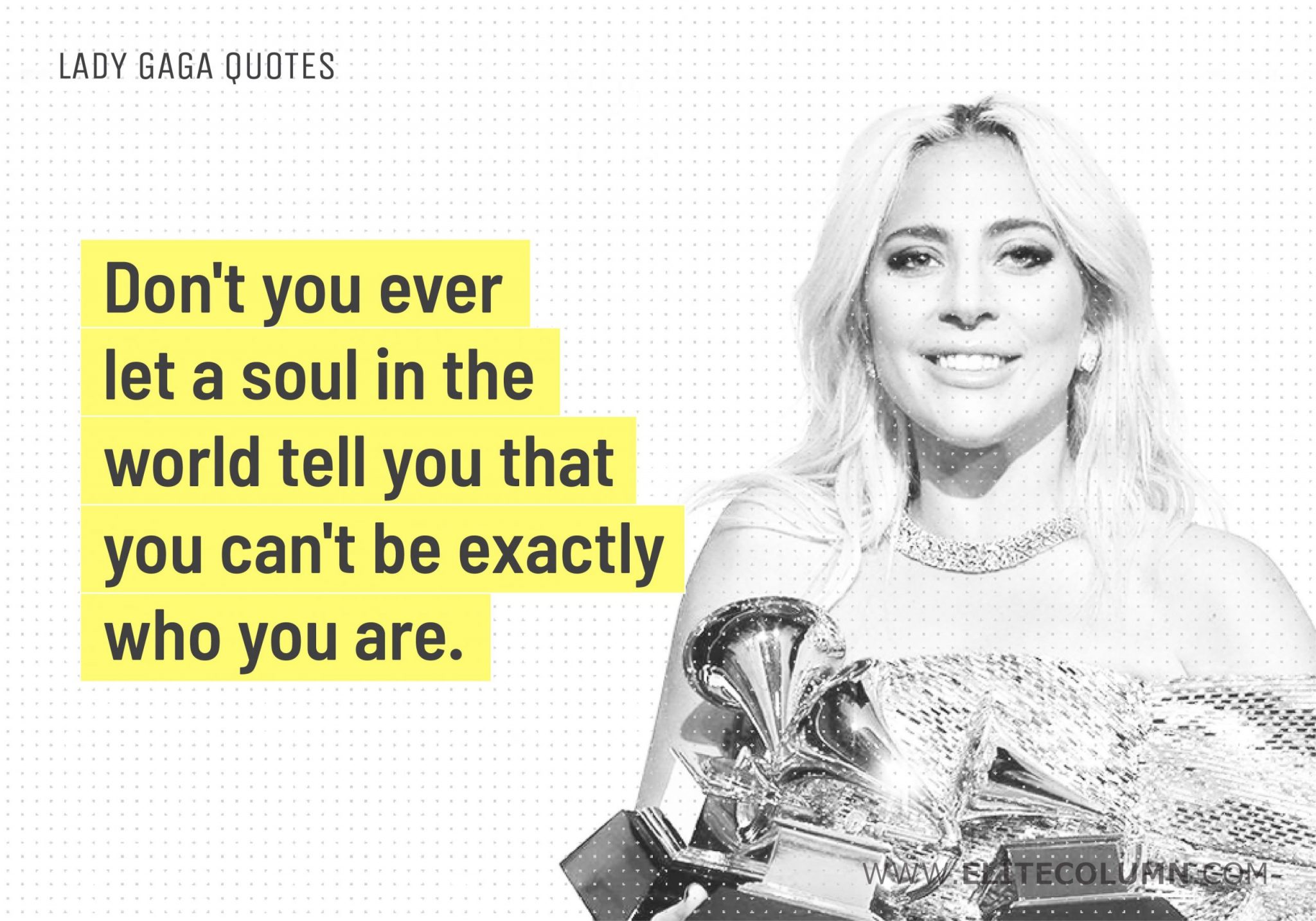 "Don't you ever let a soul in the world tell you that you can't be exactly who you are." – Lady Gaga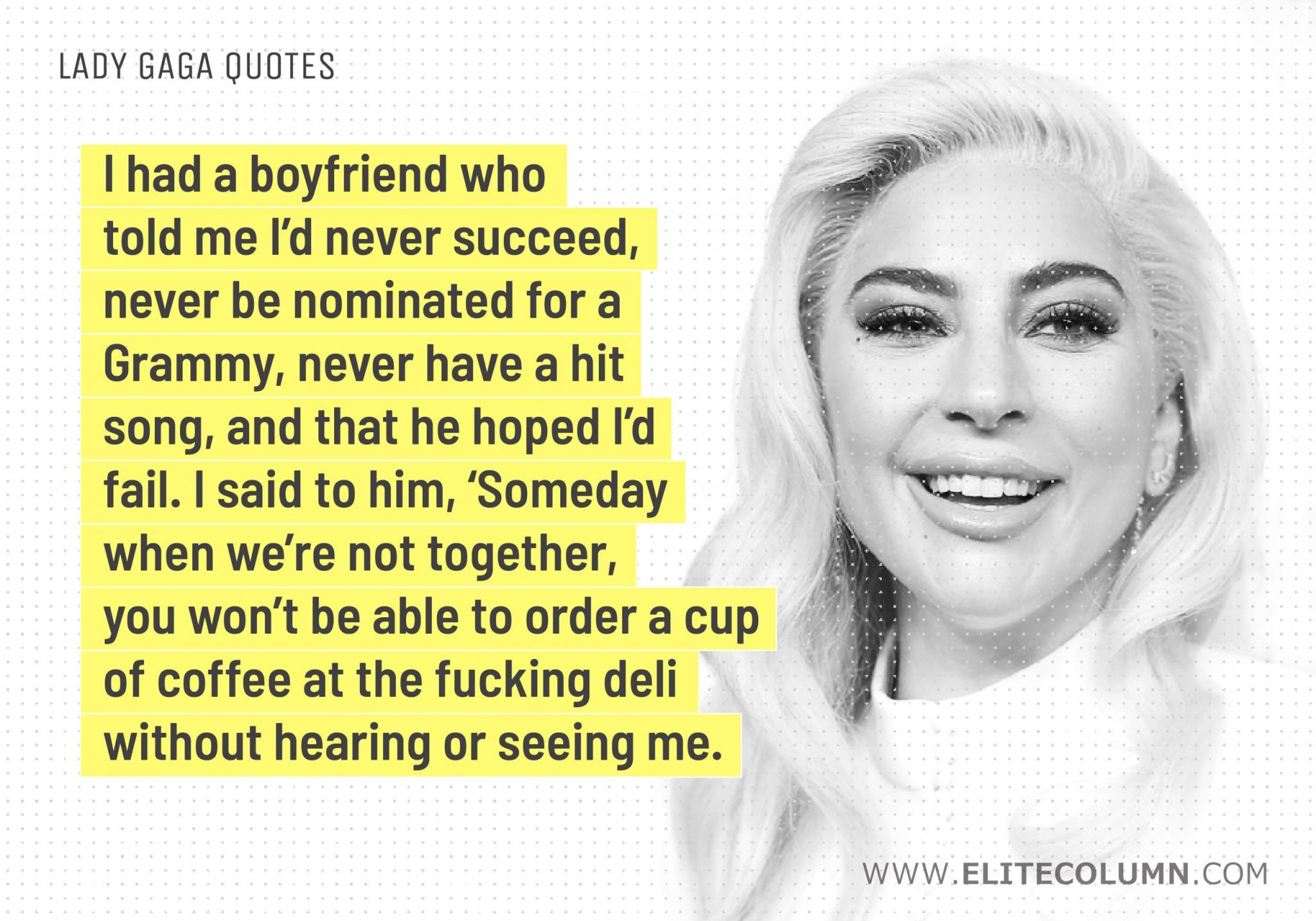 "I had a boyfriend who told me I'd never succeed, never be nominated for a Grammy, never have a hit song, and that he hoped I'd fail. I said to him, 'Someday when we're not together, you won't be able to order a cup of coffee at the f**king deli without hearing or seeing me." – Lady Gaga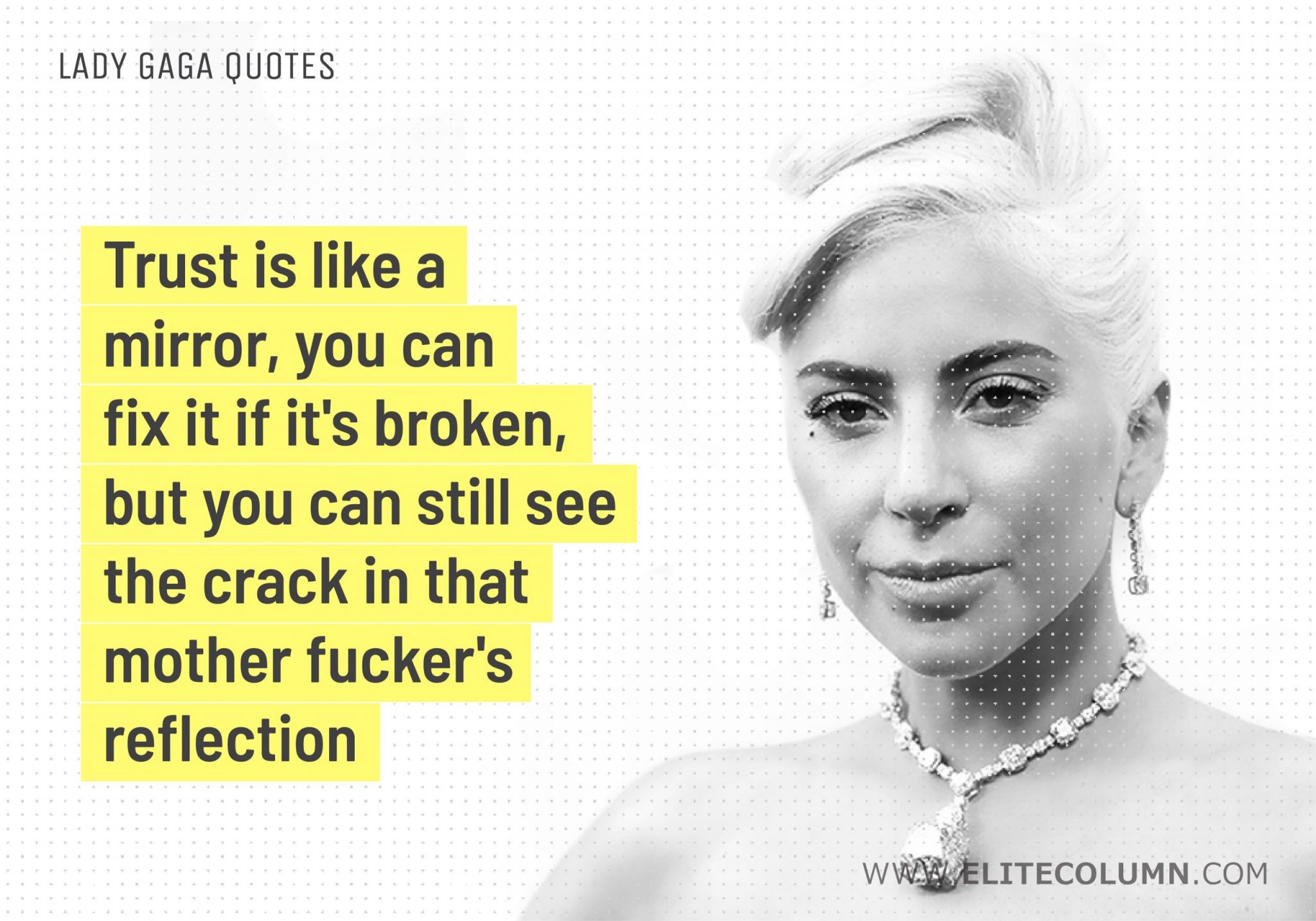 "Trust is like a mirror, you can fix it if it's broken, but you can still see the crack in that mother f**ker's reflection." – Lady Gaga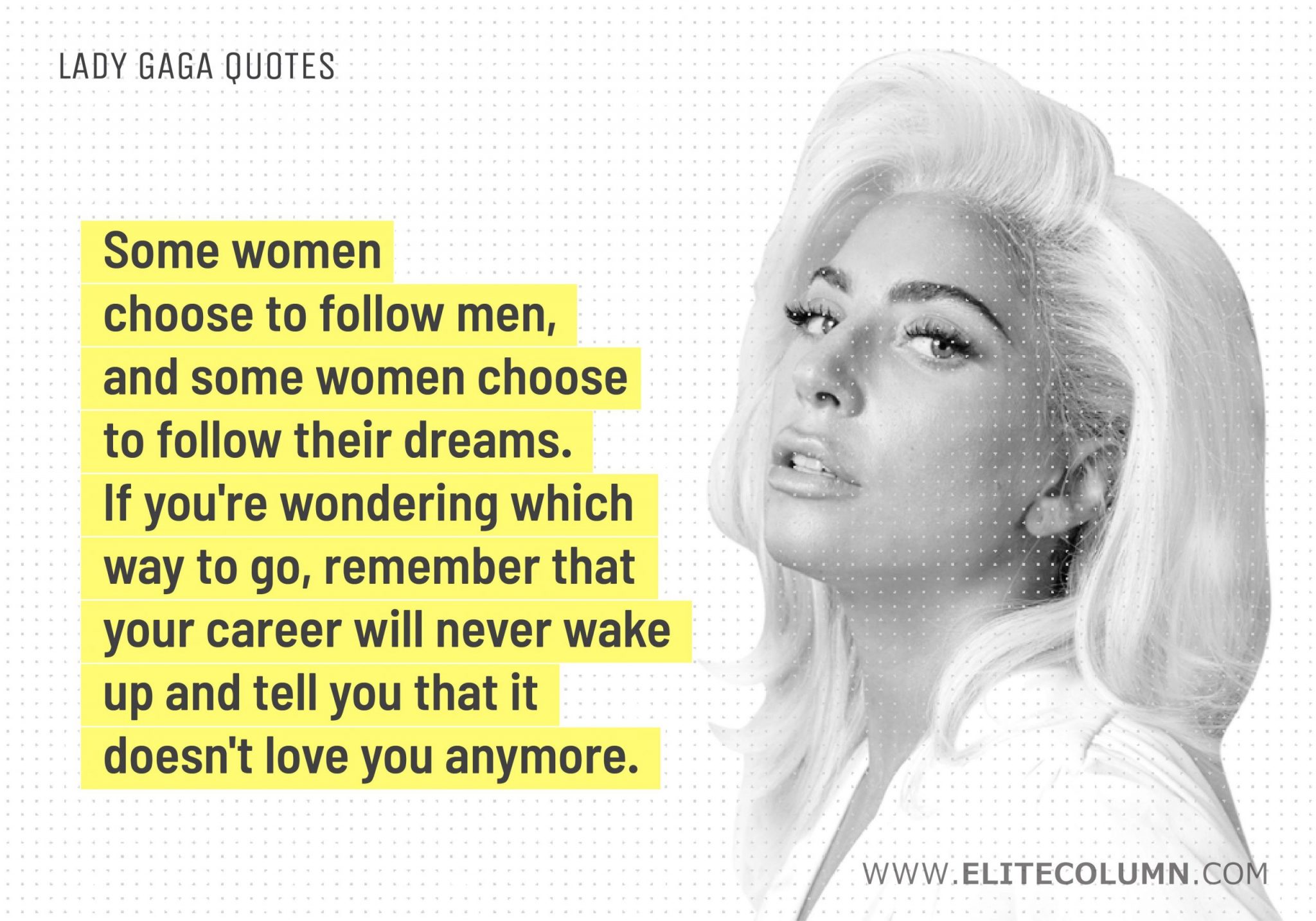 "Some women choose to follow men, and some women choose to follow their dreams. If you're wondering which way to go, remember that your career will never wake up and tell you that it doesn't love you anymore." – Lady Gaga
See also:
Justin Bieber Quotes | Ed Sheeran Quotes | Taylor Swift Quotes | Eminem Quotes | Michael Jackson Quotes | Nicki Minaj Quotes | Martin Garrix Quotes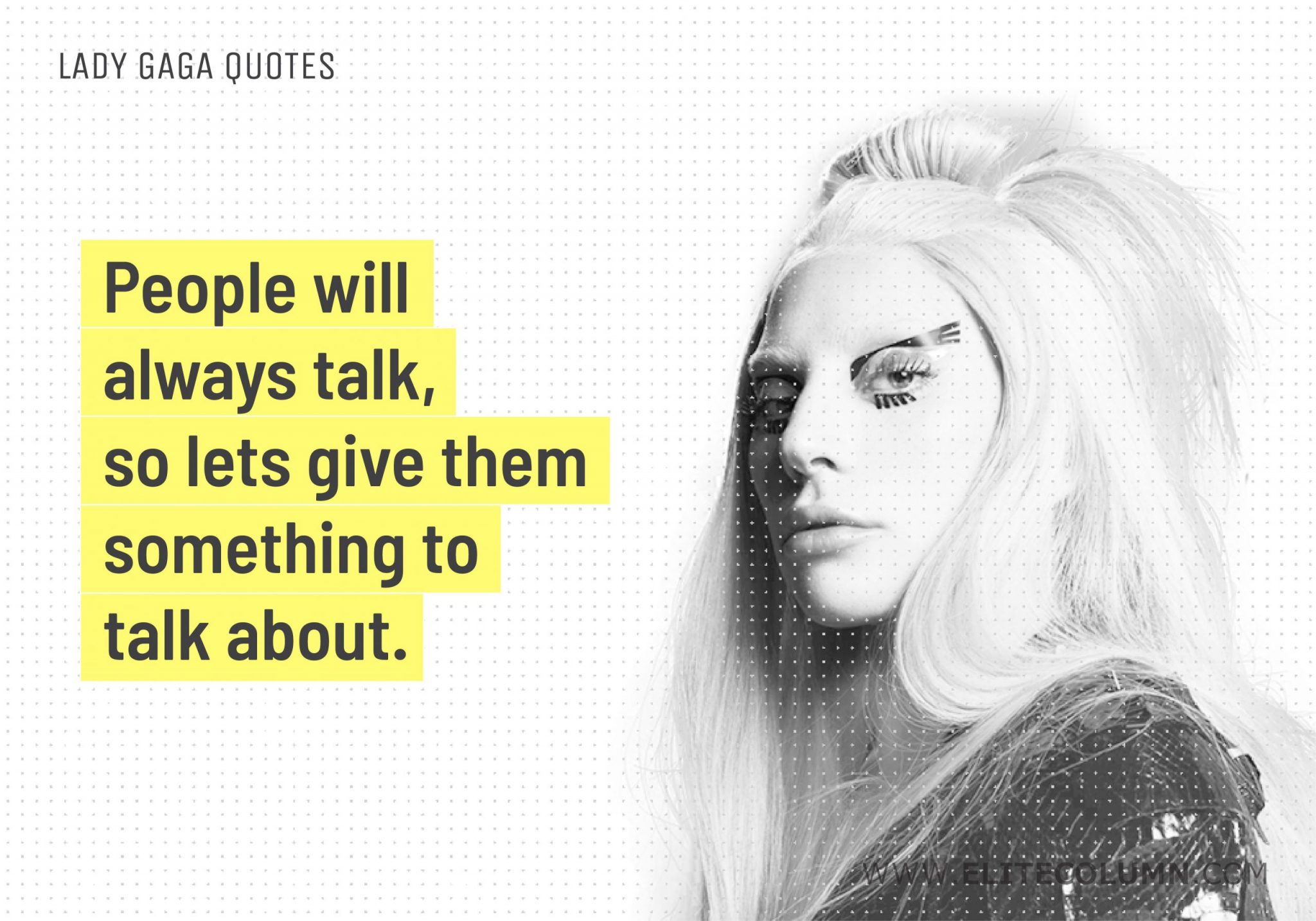 "People will always talk, so lets give them something to talk about." – Lady Gaga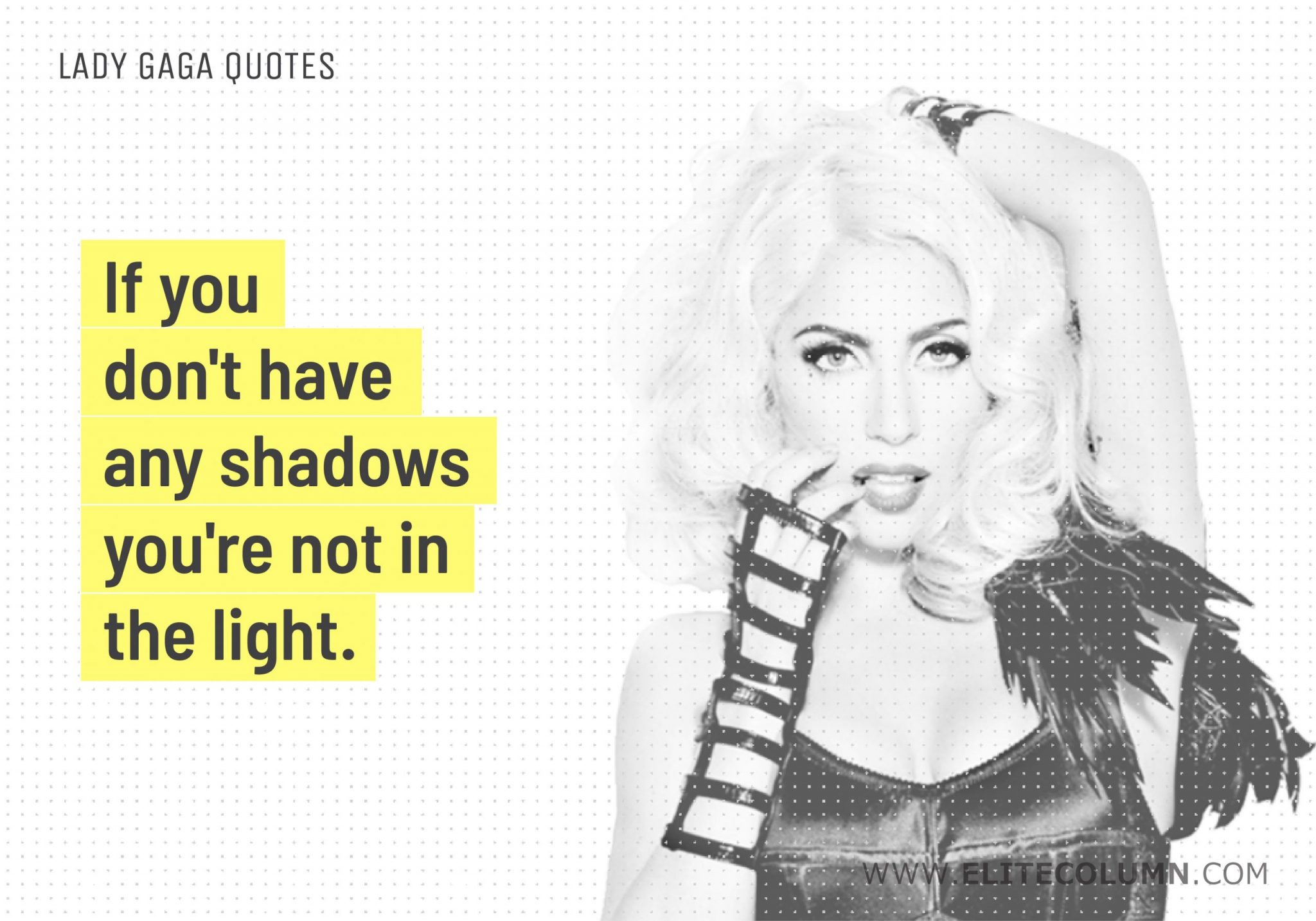 "If you don't have any shadows you're not in the light." – Lady Gaga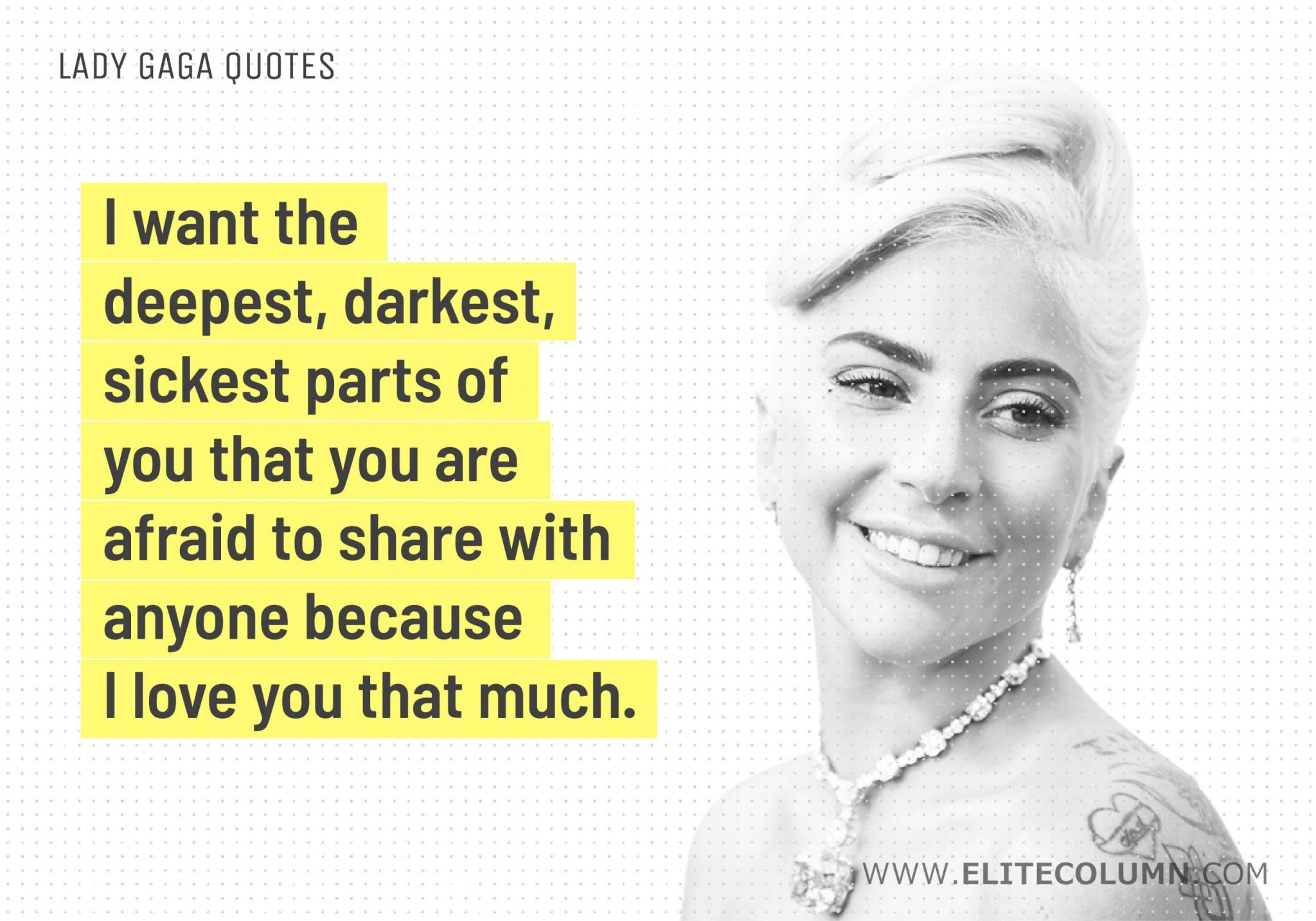 "I want the deepest, darkest, sickest parts of you that you are afraid to share with anyone because I love you that much." – Lady Gaga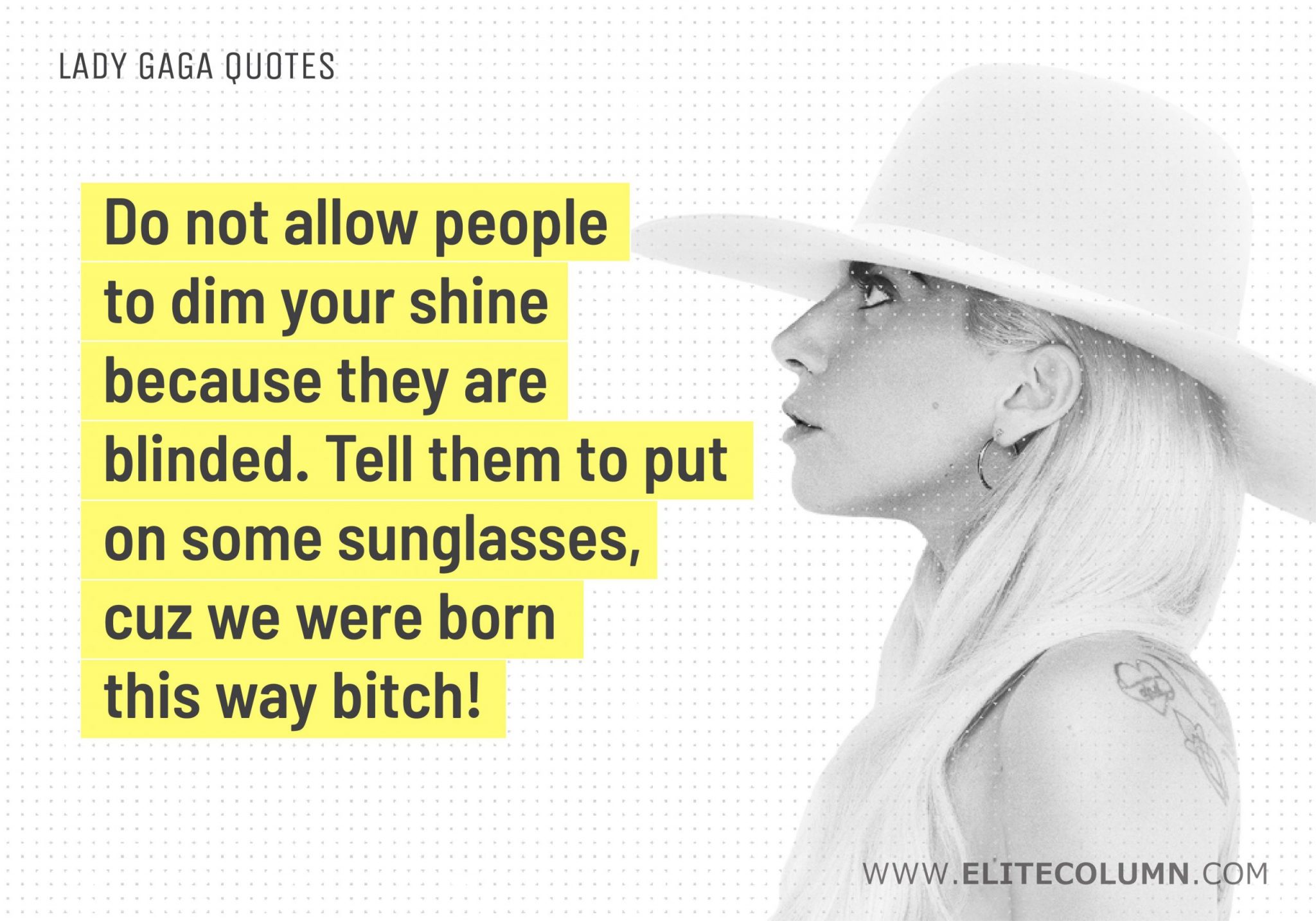 "Do not allow people to dim your shine because they are blinded. Tell them to put on some sunglasses, cuz we were born this way bitch!" – Lady Gaga
See also:
Ariana Grande Quotes | Madonna Quotes | Bruno Mars Quotes | Kanye West Quotes | Rihanna Quotes | Drake Quotes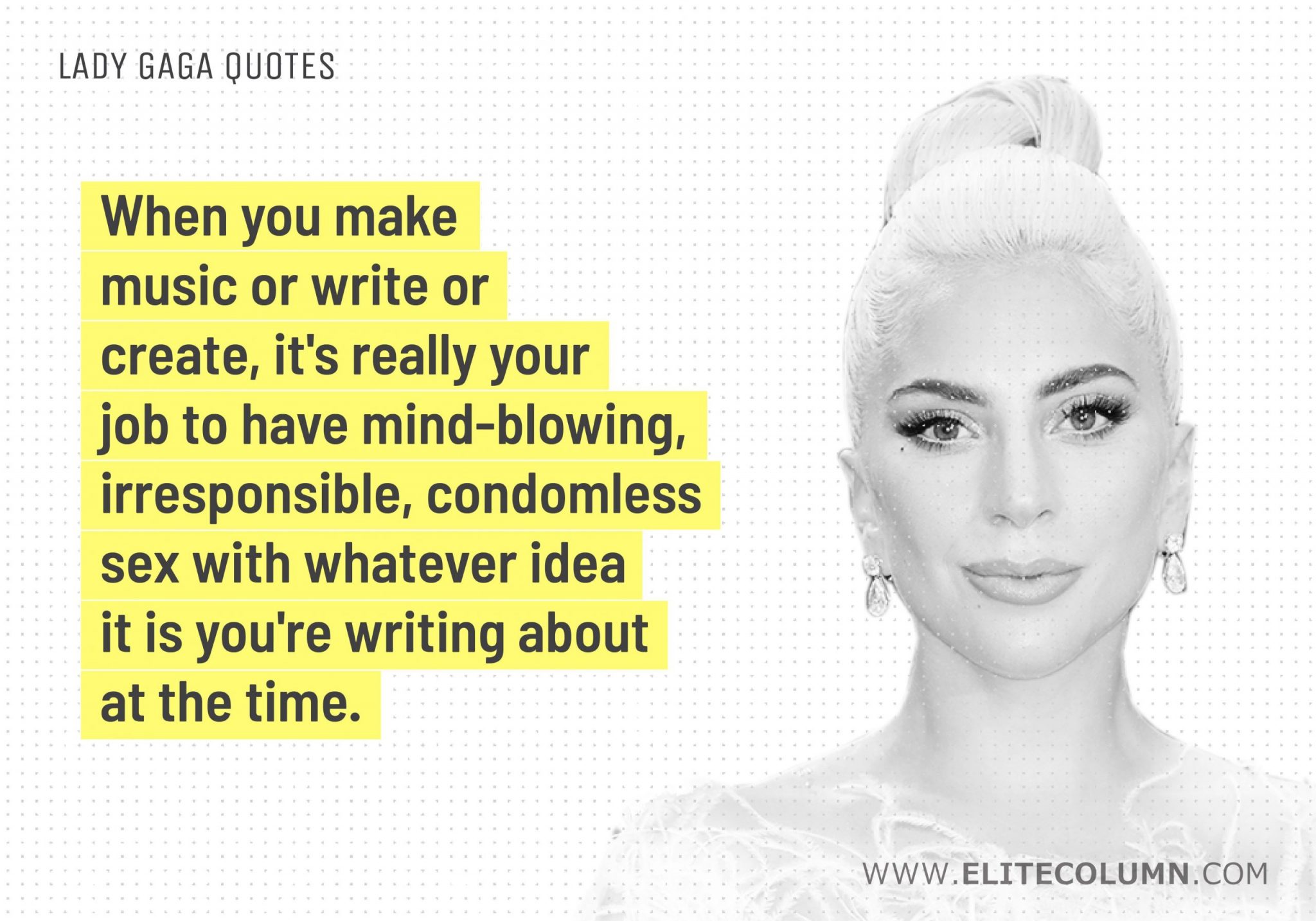 "When you make music or write or create, it's really your job to have mind-blowing, irresponsible, condomless sex with whatever idea it is you're writing about at the time." – Lady Gaga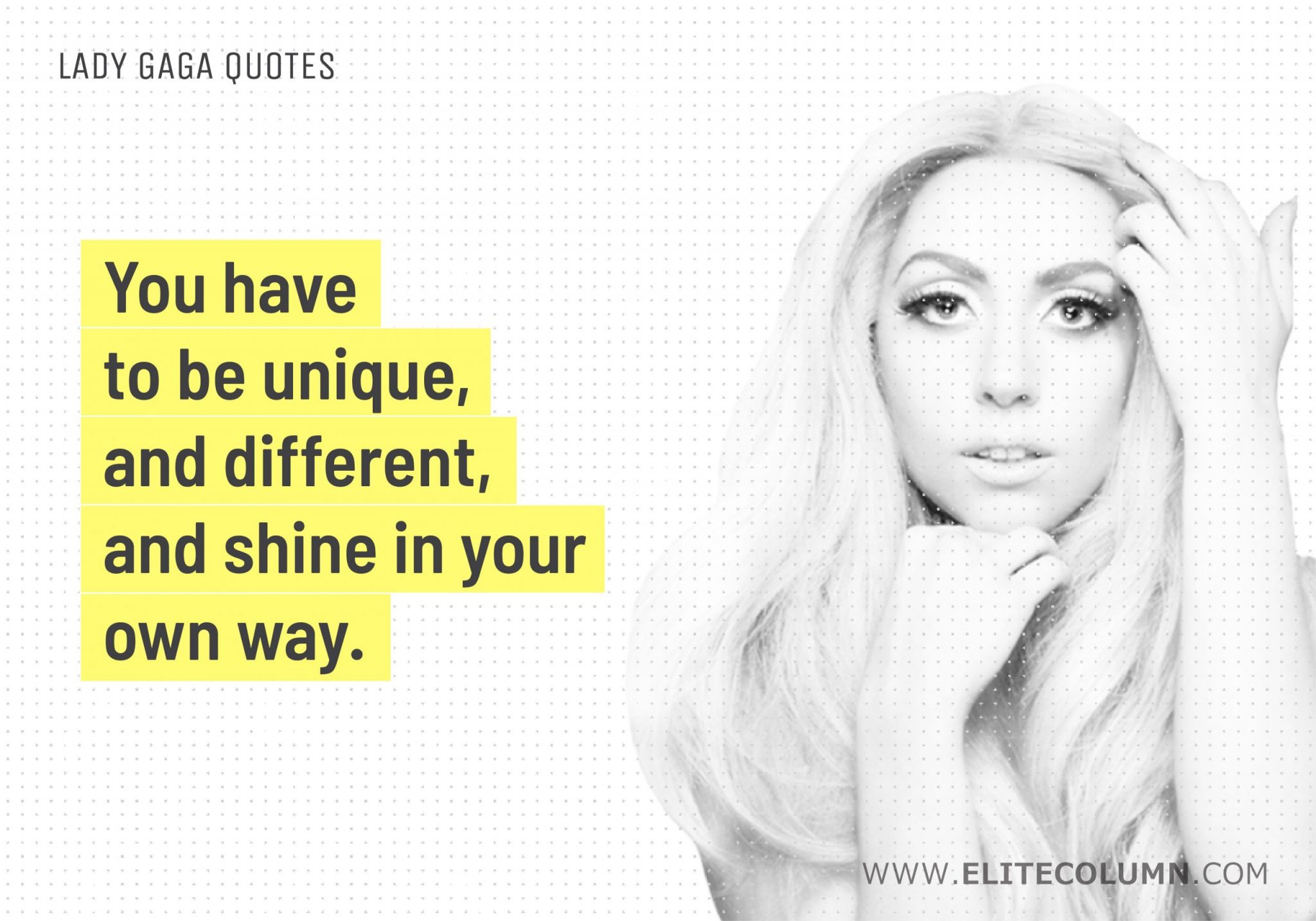 "You have to be unique, and different, and shine in your own way." – Lady Gaga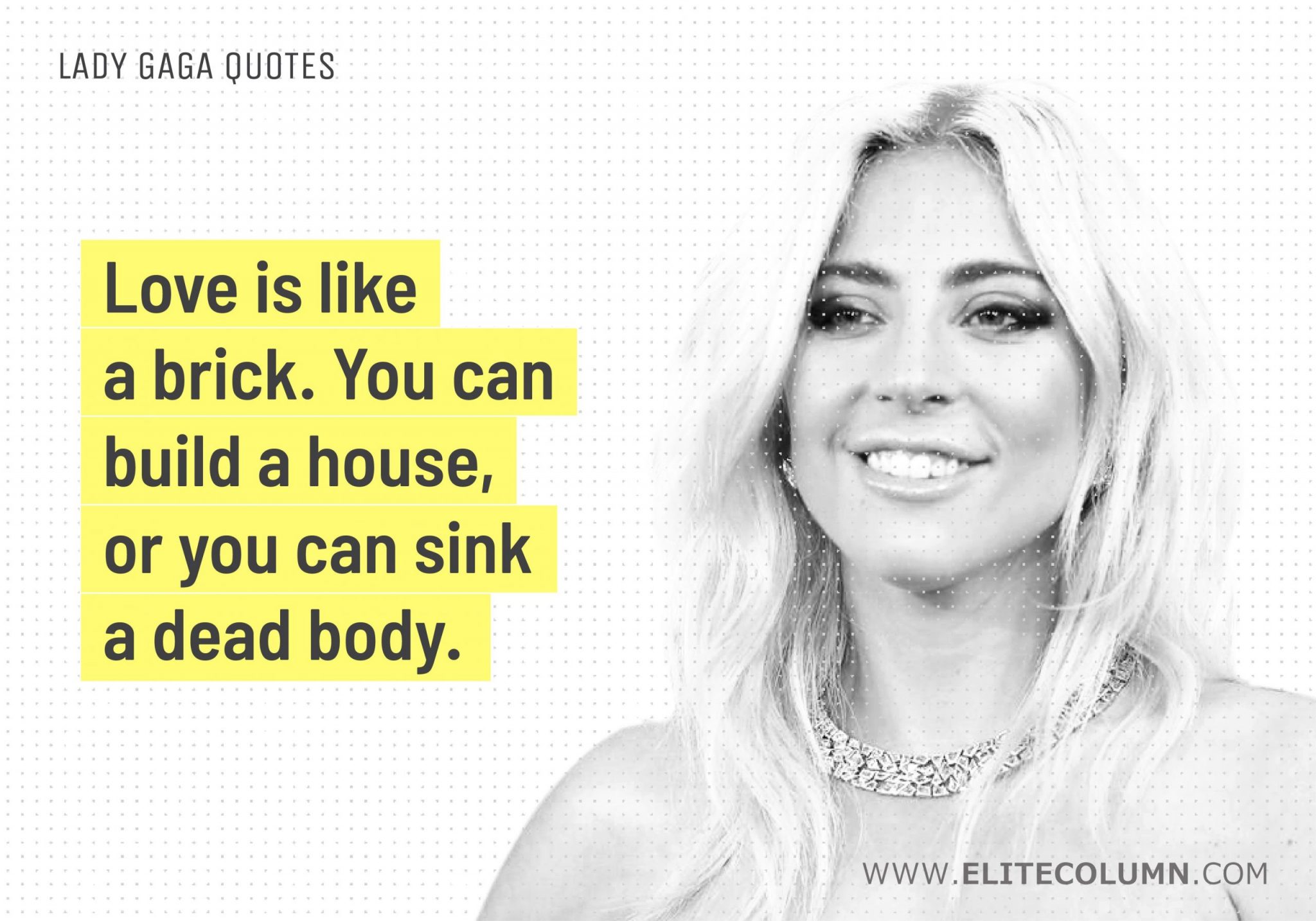 "Love is like a brick. You can build a house, or you can sink a dead body." – Lady Gaga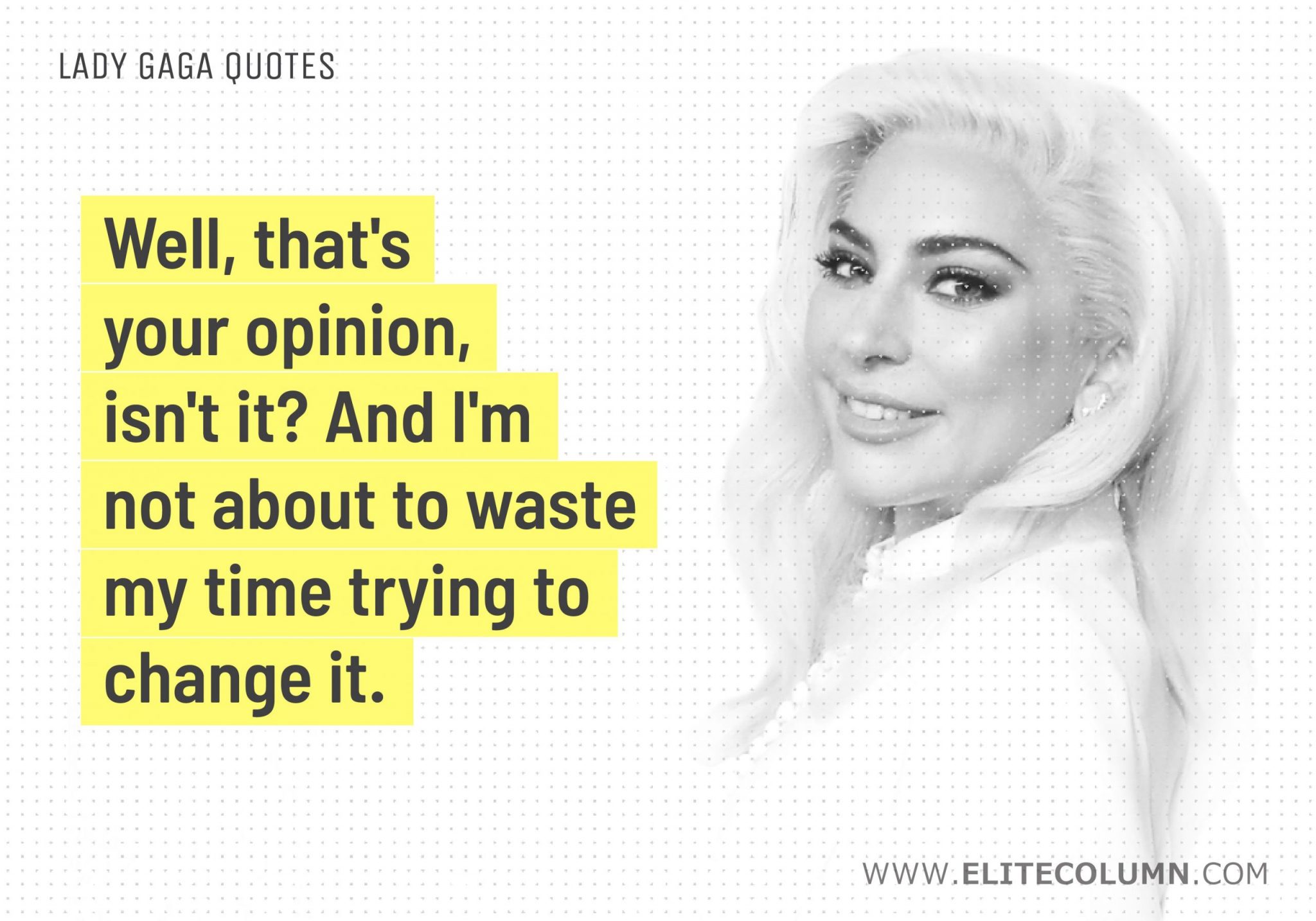 "Well, that's your opinion, isn't it? And I'm not about to waste my time trying to change it." – Lady Gaga
Thanks for checking out the best Lady Gaga quotes. Feel free to share the quotes with your friends. Leave a comment below and which are your favorite Lady Gaga quotes ?
See also:
Jay Z Quotes | Demi Lovato Quotes | Harry Styles Quotes | Chester Bennington Quotes | Beyonce Quotes | Katy Perry Quotes | Tupac Shakur Quotes
You can find us at – Facebook | Instagram | LinkedIn | Pinterest | Twitter