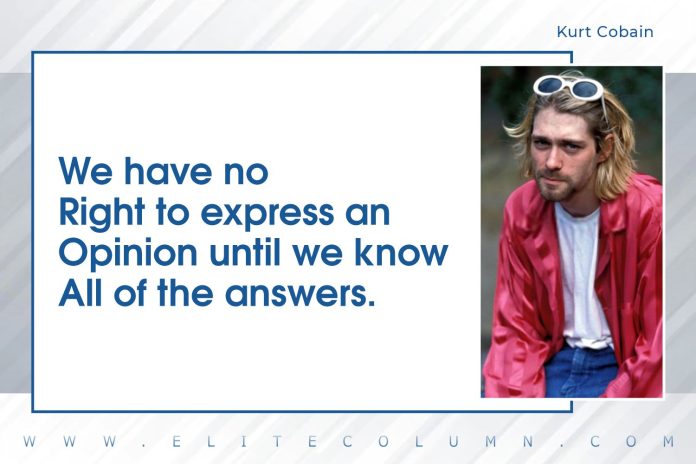 Check out 22 Kurt Cobain Quotes today.
22 Best Kurt Cobain Quotes
1. "We have no right to express an opinion until we know all of the answers." – Kurt Cobain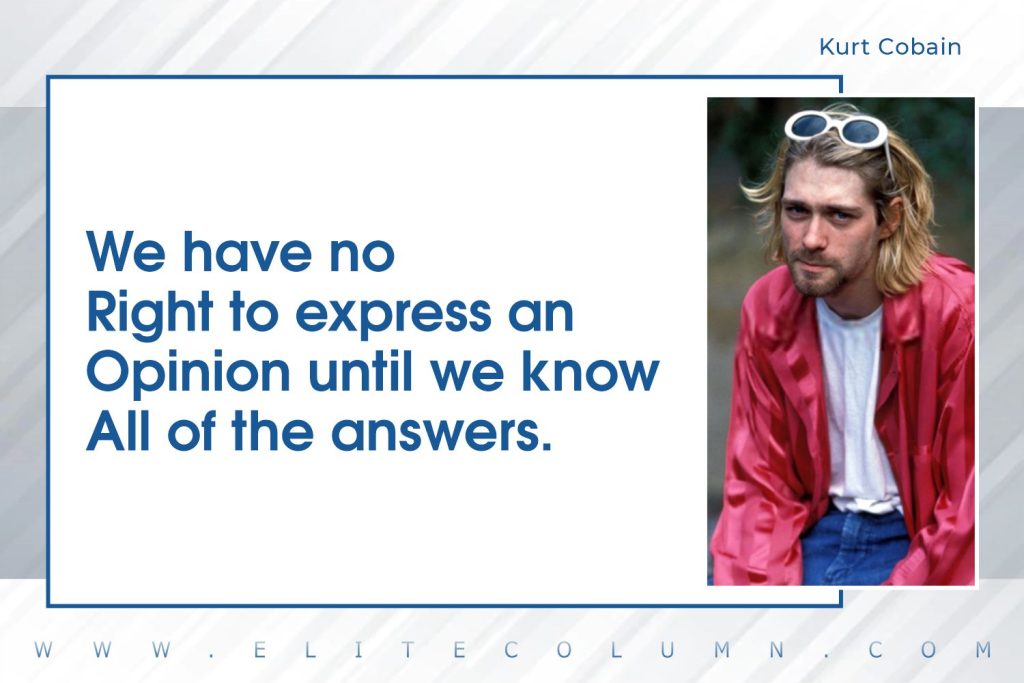 2. "I own a '66 Jaguar. That's the guitar I polish, and baby – I refuse to let anyone touch it when I jump into the crowd." – Kurt Cobain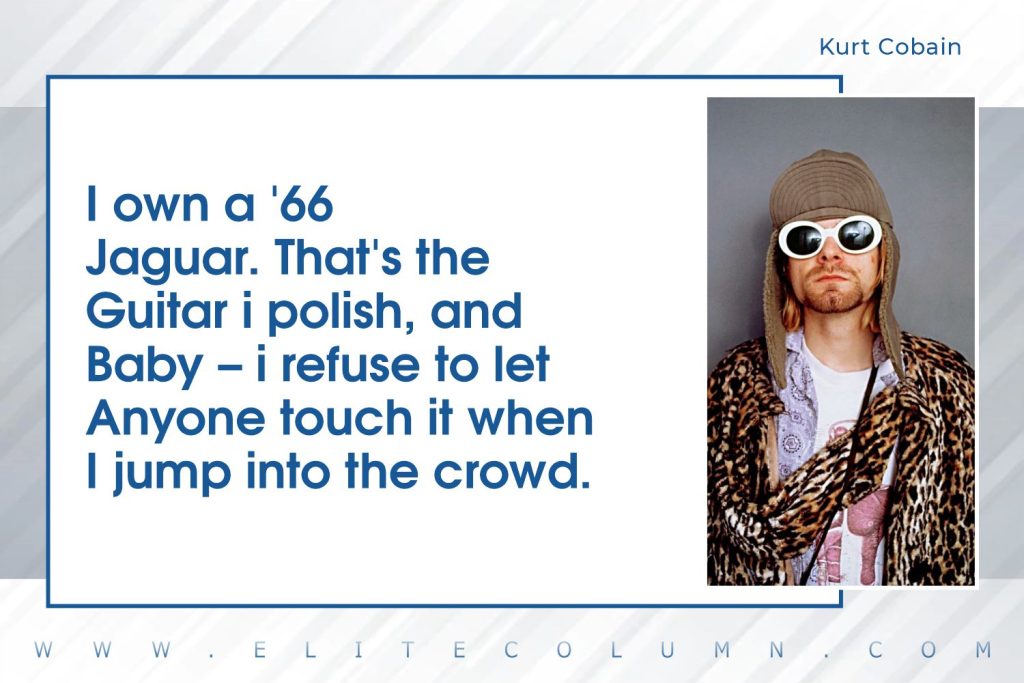 3. "I've never considered musical equipment very sacred." – Kurt Cobain
4. "I didn't know how to deal with success. If there was a Rock Star 101, I would have liked to take it. It might have helped me." – Kurt Cobain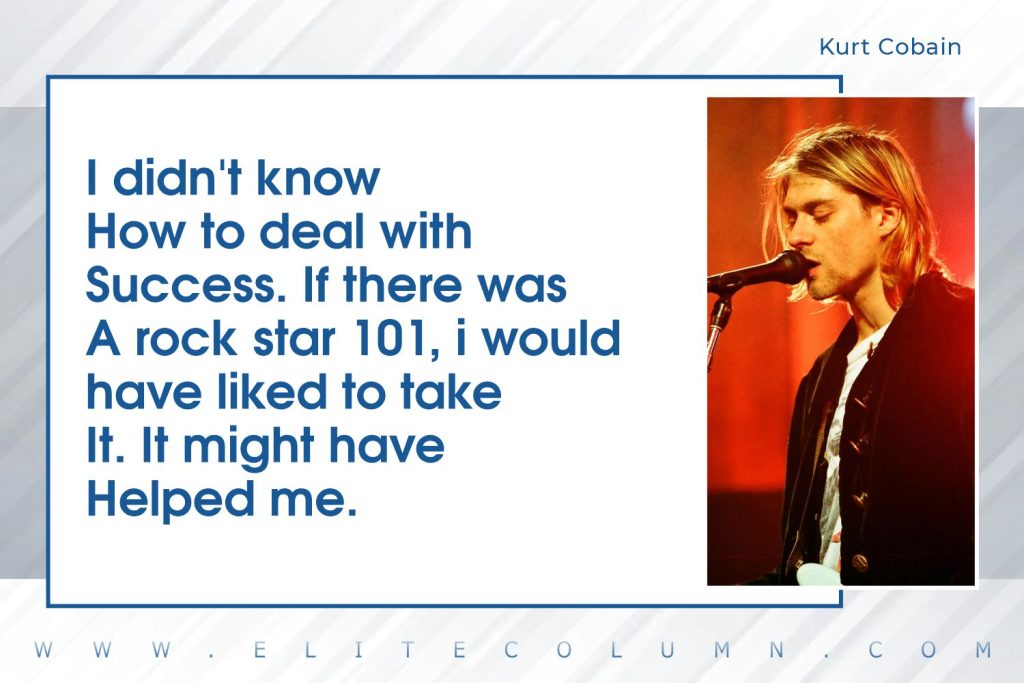 5. "John Lennon was definitely my favorite Beatle, hands down." – Kurt Cobain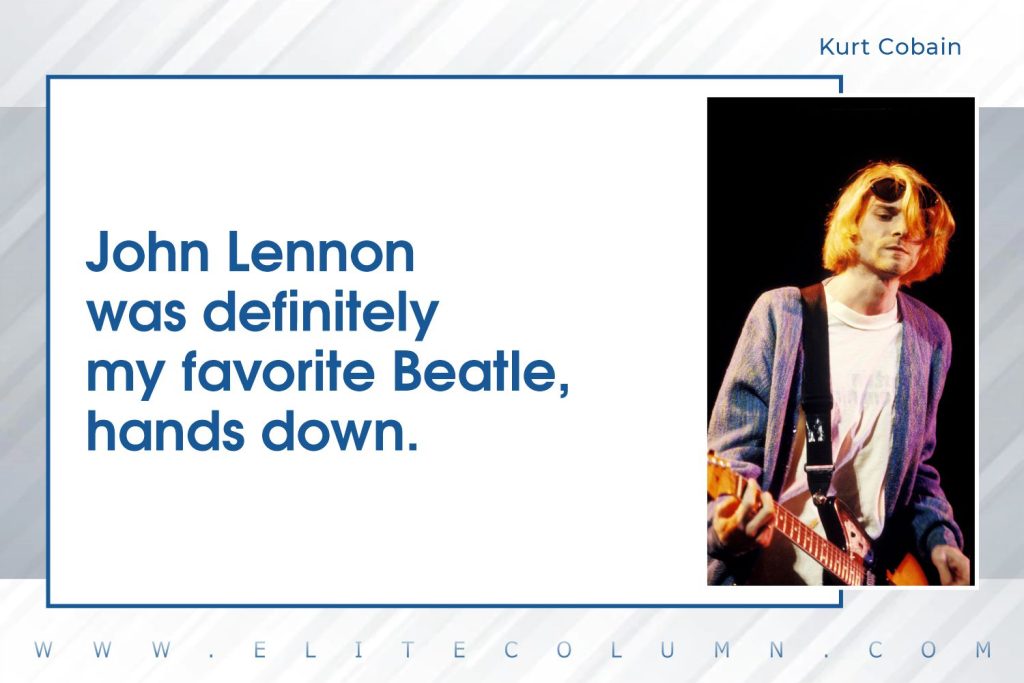 6. "I like to make people feel happy and superior in their reaction towards my appearance." – Kurt Cobain
7. "A friend is nothing but a known enemy." – Kurt Cobain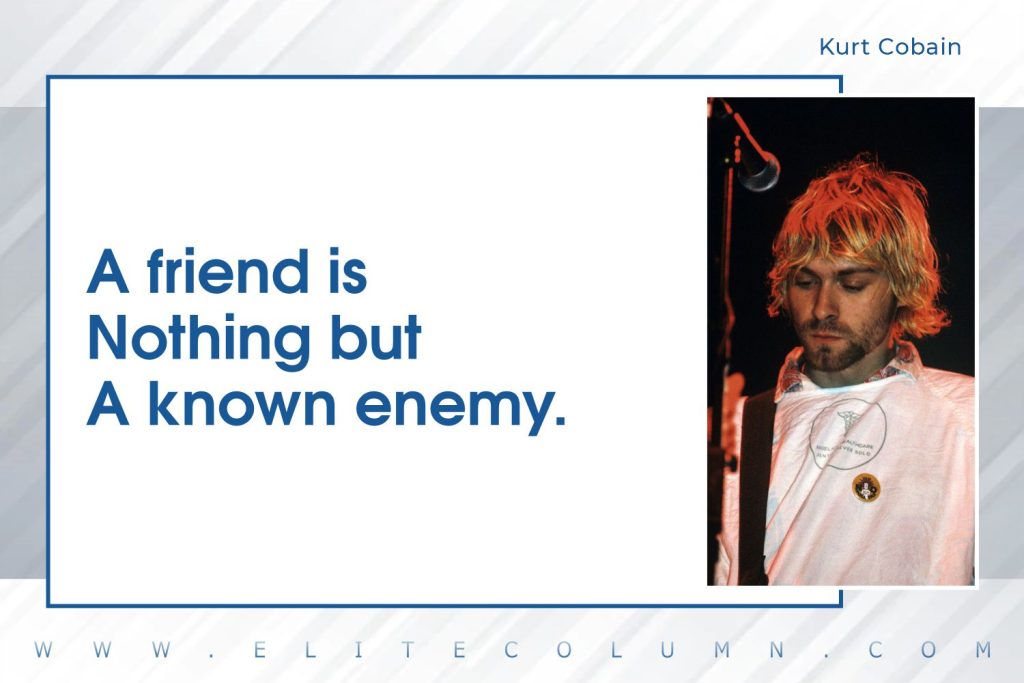 8. "My mother encouraged me to be artistic. It was written in a contract at an early age that I would be an artist." – Kurt Cobain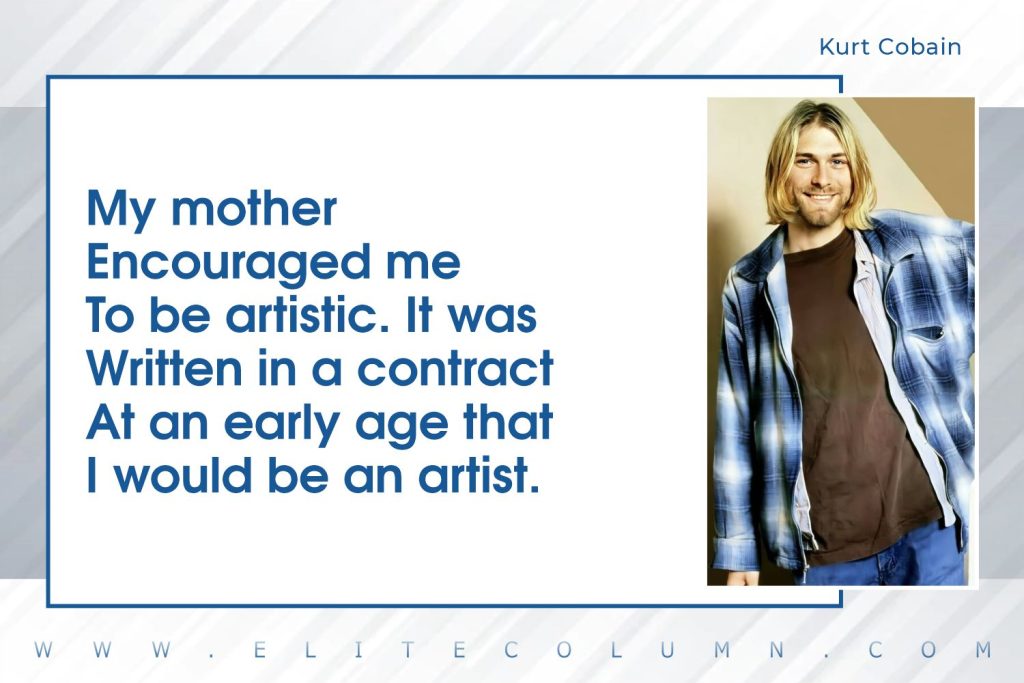 9. "I'm really interested in smells. I think I'd like to own a perfumery someday." – Kurt Cobain
10. "I bought a gun and chose drugs instead." – Kurt Cobain
11. "I'd rather be hated for who I am, than loved for who I am not." – Kurt Cobain
12. "I'm too busy acting like I'm not Naive. I've seen it all, I was here first." – Kurt Cobain
13. "I was looking for something a lot heavier, yet melodic at the same time. Something different from heavy metal, a different attitude." – Kurt Cobain
14. "I wanted to be in a punk band before I had even heard any punk music." – Kurt Cobain
15. "I get a thrill meeting kids who are into alternative music." – Kurt Cobain
16. "Wanting to be someone else is a waste of the person you are." – Kurt Cobain
17. "The sun is gone, but I have a light." – Kurt Cobain
18. "Drugs are a waste of time. They destroy your memory and your self-respect and everything that goes along with your self-esteem. They're no good at all" – Kurt Cobain
19. "I've always had a problem with the average macho man they've always been a threat to me." – Kurt Cobain
20. "We're so trendy we can't even escape ourselves." – Kurt Cobain
21. "If you ever need anything please don't hesitate to ask someone else first." – Kurt Cobain
22. "If you die you're completely happy and your soul somewhere lives on. I'm not afraid of dying. Total peace after death, becoming someone else is the best hope I've got." – Kurt Cobain
Thanks for checking out the best Kurt Cobain Quotes. Feel free to share the quotes with your friends. Leave a comment below and which are your favourite Kurt Cobain Quotes ?
See also:
Elie Wiesel Quotes | Napoleon Hill Quotes | Lewis Howes Quotes | Tom Bilyeu Quotes | Louise Hay Quotes | Jimi Hendrix Quotes | Ella Fitzgerald Quotes | Frank Sinatra Quotes
You can find us at – Facebook | Instagram | LinkedIn | Pinterest | Twitter