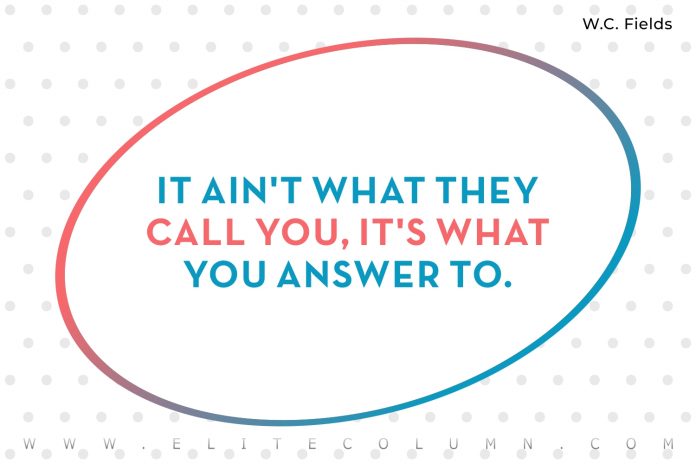 Check out 50 Know Your Worth Quotes today.
50 Best Know Your Worth Quotes
1. "In a society that judges self-worth on productivity, it's no wonder we fall prey to the misconception that the more we do, the more we're worth." – Ellen Stern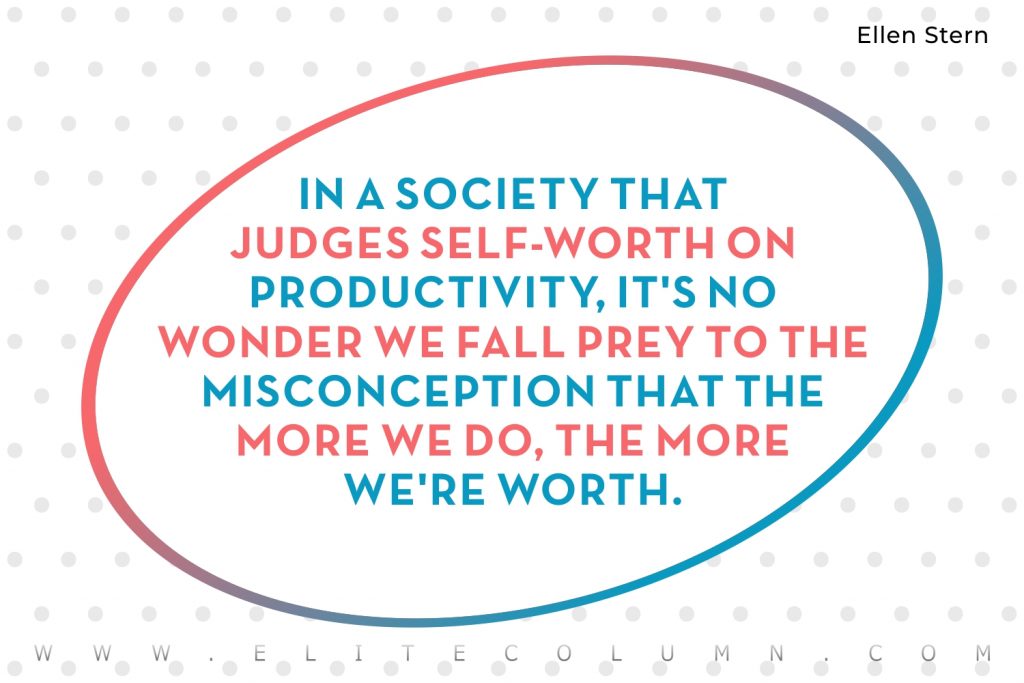 2. "Look into yourself with your own eyes. Self realisation is an art of knowing yourself and making oneself better with each new realisation about self." – Suyasha Subedi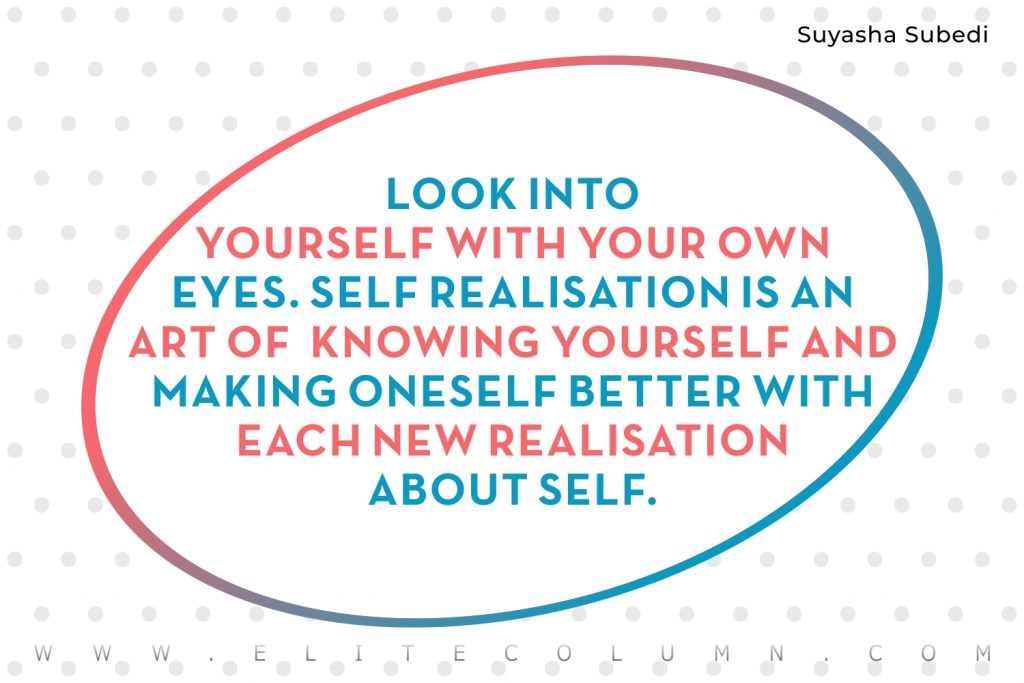 3. "You yourself, as much as anybody in the entire universe, deserve your love and affection." – Buddha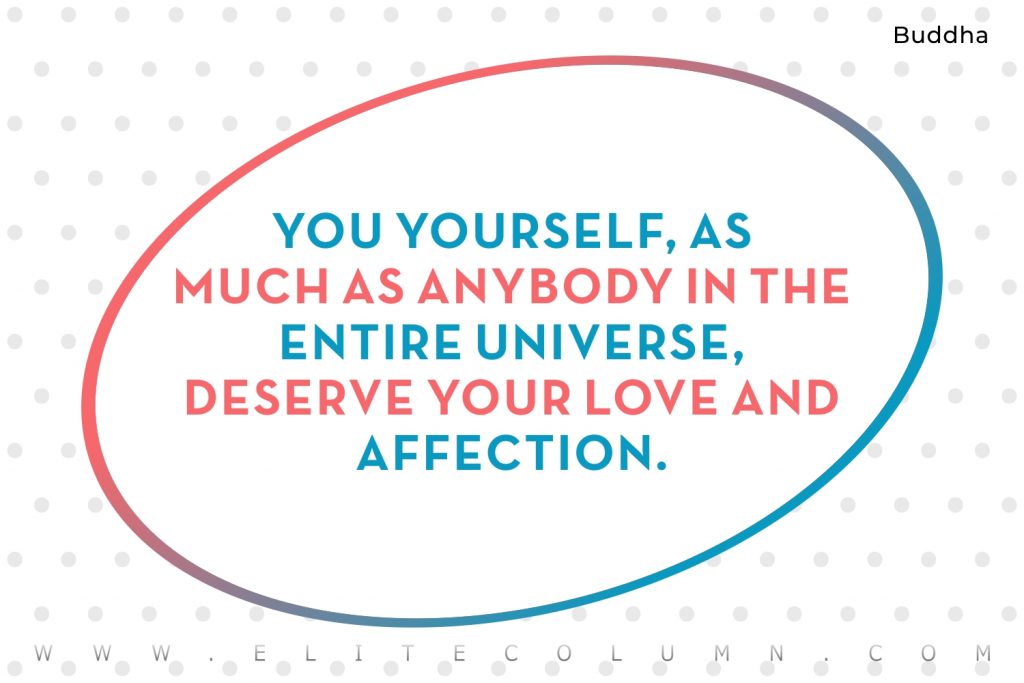 4. "It ain't what they call you, it's what you answer to." – W.C. Fields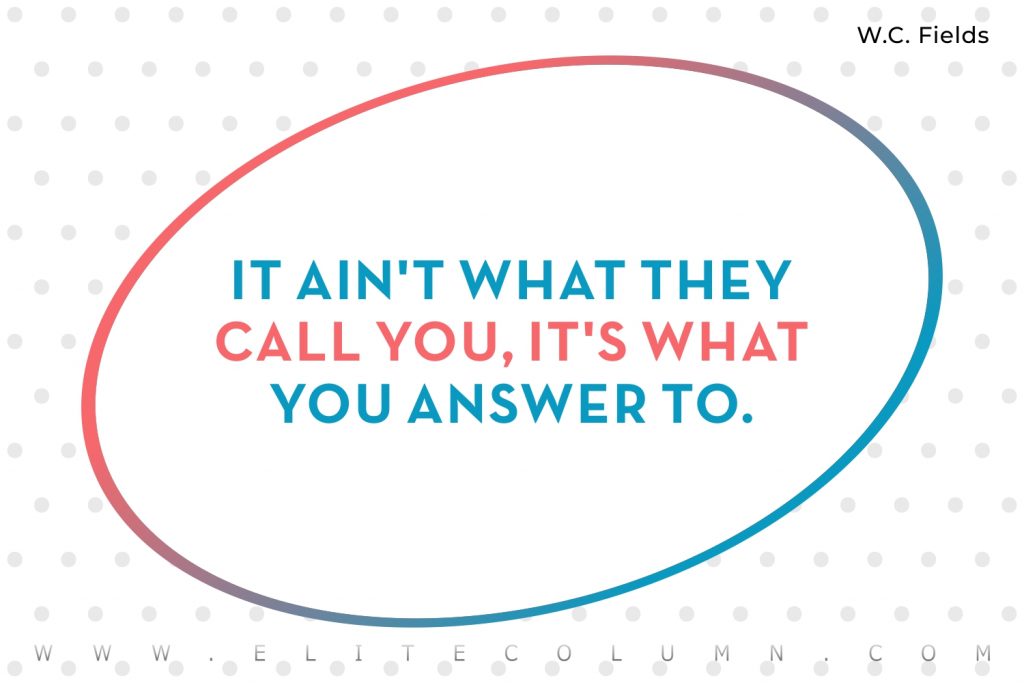 5. "They are called, "SELF worth" and "SELF esteem" for a reason… we can't let others decide what we are worth, that is so dangerous! Empower yourself!" – Jaeda DeWalt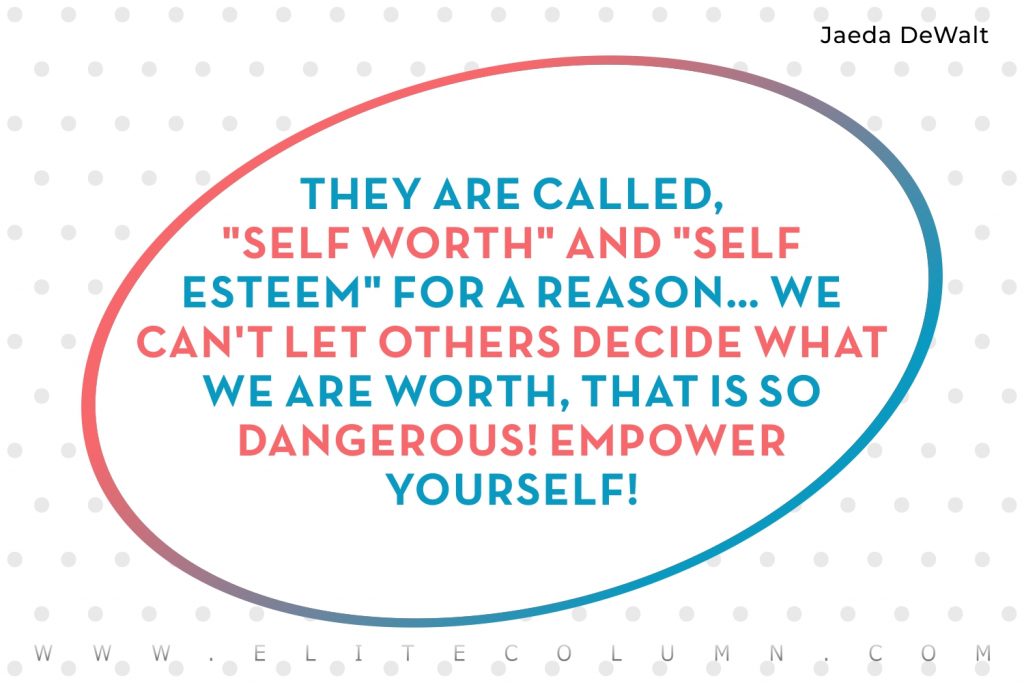 6. "You can always hold out for something better, when you know your self-worth." – Bryant McGill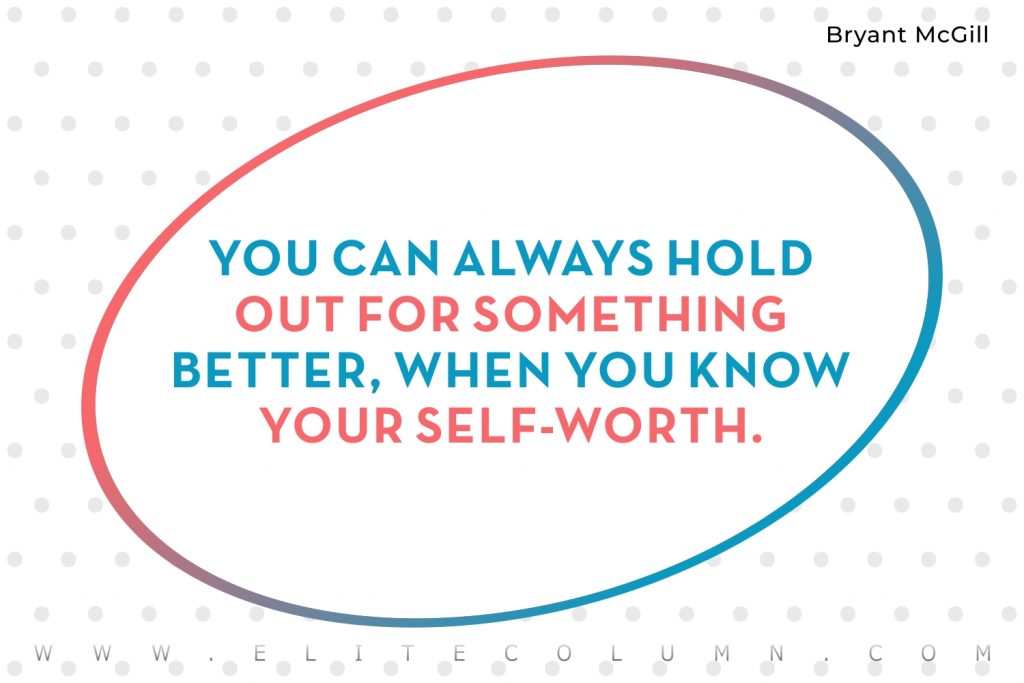 7. "Self-worth is everything. Without it, life is a misery." – Julie Walters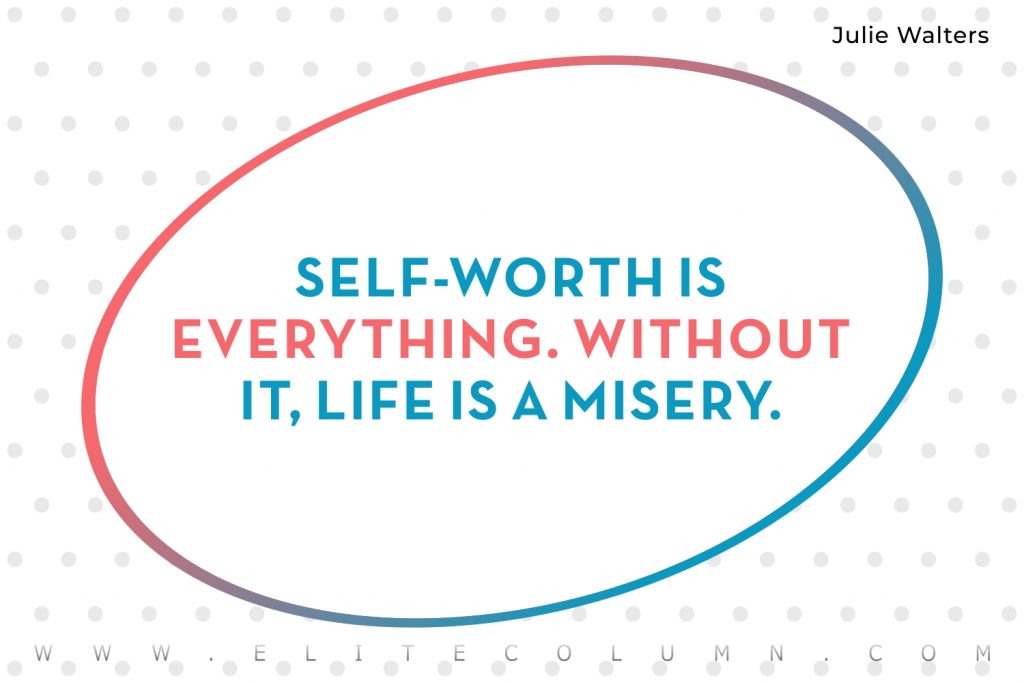 8. "You will never gain anyone's approval by begging for it. When you stand confident in your own worth, respect follows." – Mandy Hale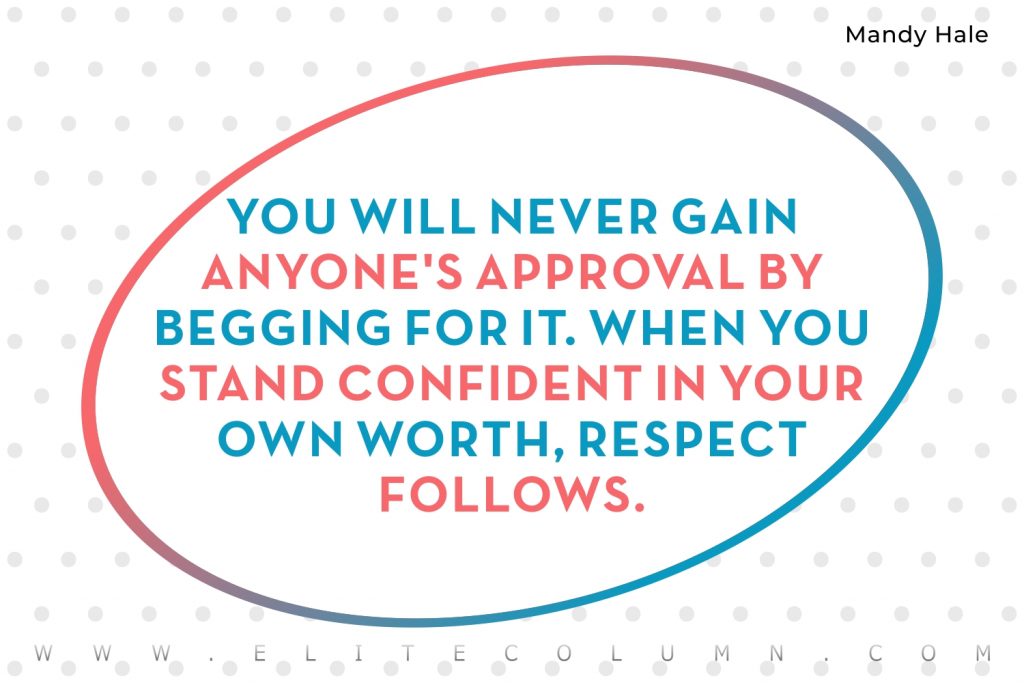 9. "Love yourself first and everything else falls into line. You really have to love yourself to get anything done in this world." – Lucille Ball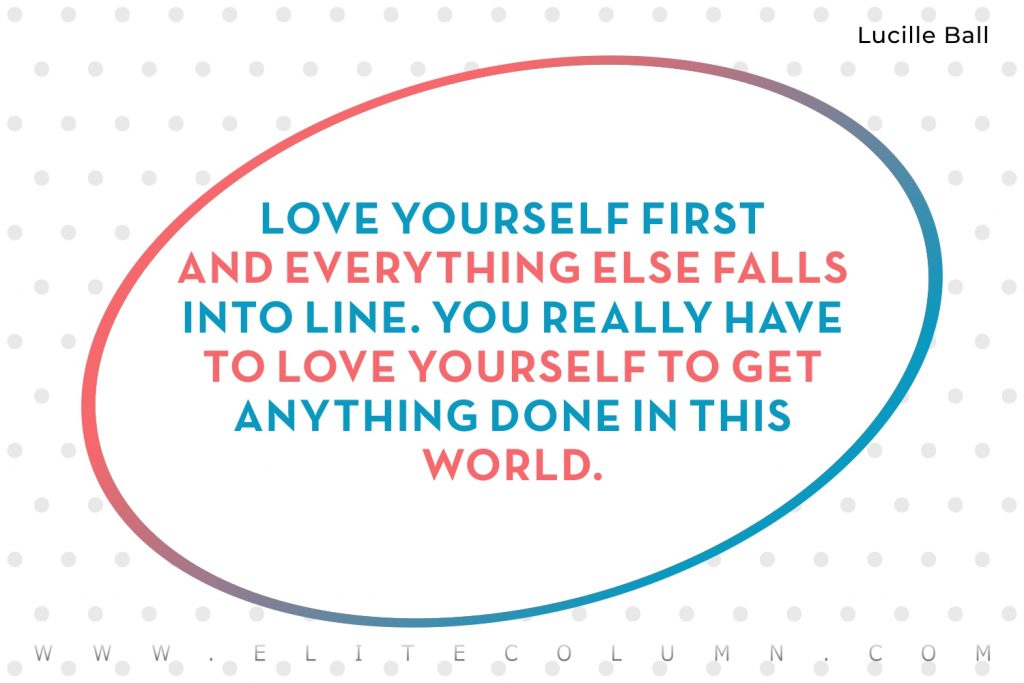 10. "If you have the ability to love, love yourself first." – Charles Bukowski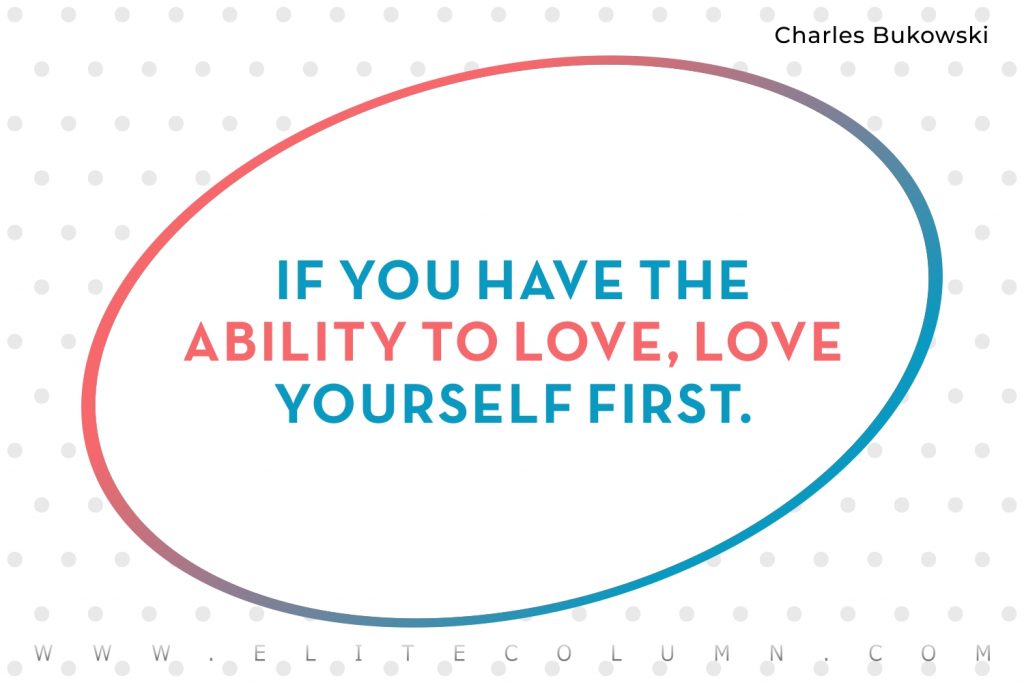 11. "You will repeatedly feel like giving up on your goal. Do not ever give up." – Avinash VS
12. "To fall in love with yourself is the first secret to happiness." – Robert Morley
13. "I'm simply reminding you that you're worth more than what you'll find at the bottom of a bottle." – Myra McEntire
14. "Loving yourself isn't vanity. It's sanity." – Katrina Mayer
15. "Only make decisions that support your self-image, self-esteem and self-worth." – Oprah Winfrey
16. "When you understand that your self-worth is not determined by your net worth, then you'll have financial freedom." – Suze Orman
17. "If you want to improve your self-worth, stop giving other people the calculator." – Tim Fargo
18. "Low self-esteem is like driving through life with your handbrake on." – Maxwell Maltz
19. "We sabotage the great things in our lives because deep down we don't feel worthy of having the great things." – Taressa Riazzi
20. "You cannot be lonely if you like the person you're alone with." – Wayne W. Dyer
21. "Loving yourself isn't vanity. It's sanity." – Katrina Mayer
22. "Your net worth is not the same thing as your self-worth. Your value is not based on your valuables." – Rick Warren
23. "Love yourself. Be clear on how you want to be treated. Know your worth. Always." – Maryam Hasnaa
24. "You must find the courage to leave the table if respect is no longer being served." – Tene Edwards
25. "Sometimes you have to be alone to truly know your worth." – Karen A. Baquiran
26. "Your soul is attracted to people the same way flowers are attracted to the sun. Surround yourself only with those who want to see you grow." – Pavana
27. "To be yourself in a world that is constantly trying to make you something else is the greatest accomplishment." – Ralph Waldo Emerson
28. "Strong people have a strong sense of self-worth and self-awareness. They don't need the approval of others." – Roy T. Bennett
29. "Believe in yourself! Have faith in your abilities! Without a humble but reasonable confidence in your own powers you cannot be successful or happy." – Norman Vincent Peale
30. "Self-love, my liege, is not so vile a sin, as self-neglecting." – William Shakespeare
31. "Every woman that finally figured out her worth, has picked up her suitcases of pride and boarded a flight to freedom, which landed in the valley of change." – Shannon L. Alder
32. "A man cannot be comfortable without his own approval." – Mark Twain
33. "Sometimes the hardest part of the journey is believing you're worthy of the trip." – Glenn Beck
34. "It is confidence in our bodies, minds, and spirits that allows us to keep looking for new adventures." – Oprah Winfrey
35. "Self love is an ocean and your heart is a vessel. Make it full, and any excess will spill over into the lives of the people you hold dear. But you must come first." – Beau Taplin
36. "Self worth comes from one thing thinking that you are worthy." – Wayne Dyer
37. "Chasing a person doesn't give you value or build values in you. You earn your value by chasing morality and practicing dignity." – Shannon L. Alder
38. "Your problem is you are too busy holding onto your unworthiness." – Ram Dass
39. "Growth begins when we start to accept our own weakness." – Jean Vanier
40. "You have been criticizing yourself for years, and it hasn't worked. Try approving of yourself and see what happens." – Louise Hay
41. "How can we embrace rest and play if we've tied our self-worth to what we produce?" – Brene Brown
42. "When you start to build self-worth and redeem your magnificence, the fears go away you void your fears via your realization of your own self-worth." – Lee Carroll
43. "If you have to convince someone to stay with you then they have already left." – Shannon L. Alder
44. "If you are insecure, guess what? The rest of the world is too. Do not overestimate the competition and underestimate yourself. You are better than you think." – T. Harv Eker
45. "What a tiring way to live, when your self-worth is constantly relying on the affirmation and approval of others." – Darlene Zschech
46. "Self-esteem is that deep-down inside our skin feeling you have of your own self-worth." – Dennis Waitley
47. "Our motive is not to prove our self-worth but to live up to our possibilities." – Nathaniel Branden
48. "No one can make you feel inferior without your consent." – Eleanor Roosevelt
49. "Other people's opinions of you does not have to become your reality." – Les Brown
50. "If you wish to achieve worthwhile things in your personal and career life, you must become a worthwhile person in your own self-development." – Brian Tracy
Thanks for checking out the best Know Your Worth Quotes. Feel free to share the quotes with your friends. Leave a comment below and which are your favourite Know Your Worth Quotes ?
See also:
Brother Sister Quotes | Progress Quotes | Exercise Quotes | Focus on Yourself Quotes | Comparison Quotes | Distraction Quotes | Rain Quotes |Keep Pushing Quotes
You can find us at – Facebook | Instagram | LinkedIn | Pinterest | Twitter