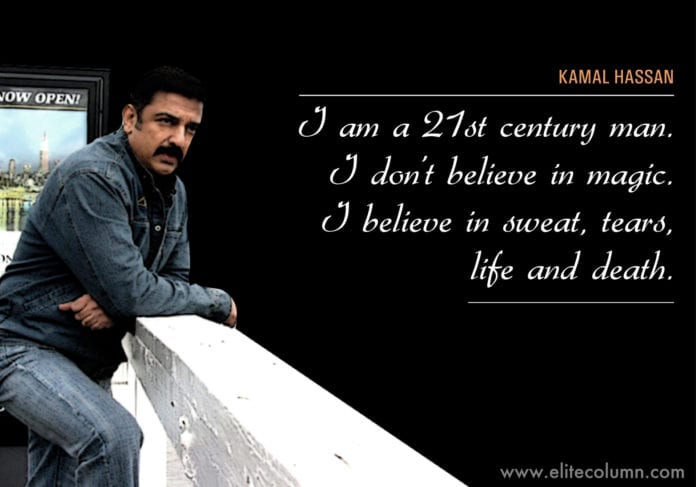 Kamal Hassan is a living legend. The powerhouse of talent, he has many achievements to his credit. He is an actor, lyricist, singer, choreographer, director, producer as well as a dancer. Some people are born artists. He is one of them. Kamal Hassan started acting and got President's Gold Medal when he was just four. The actor has distinct views on politics, religion, society and humanity which he meticulously portrays in his movies. Kamal Hassan quotes will motivation you to work towards your goals. We give you complete insight into his take on life with Kamal Hassan quotes.
13 Inspirational Kamal Hassan Quotes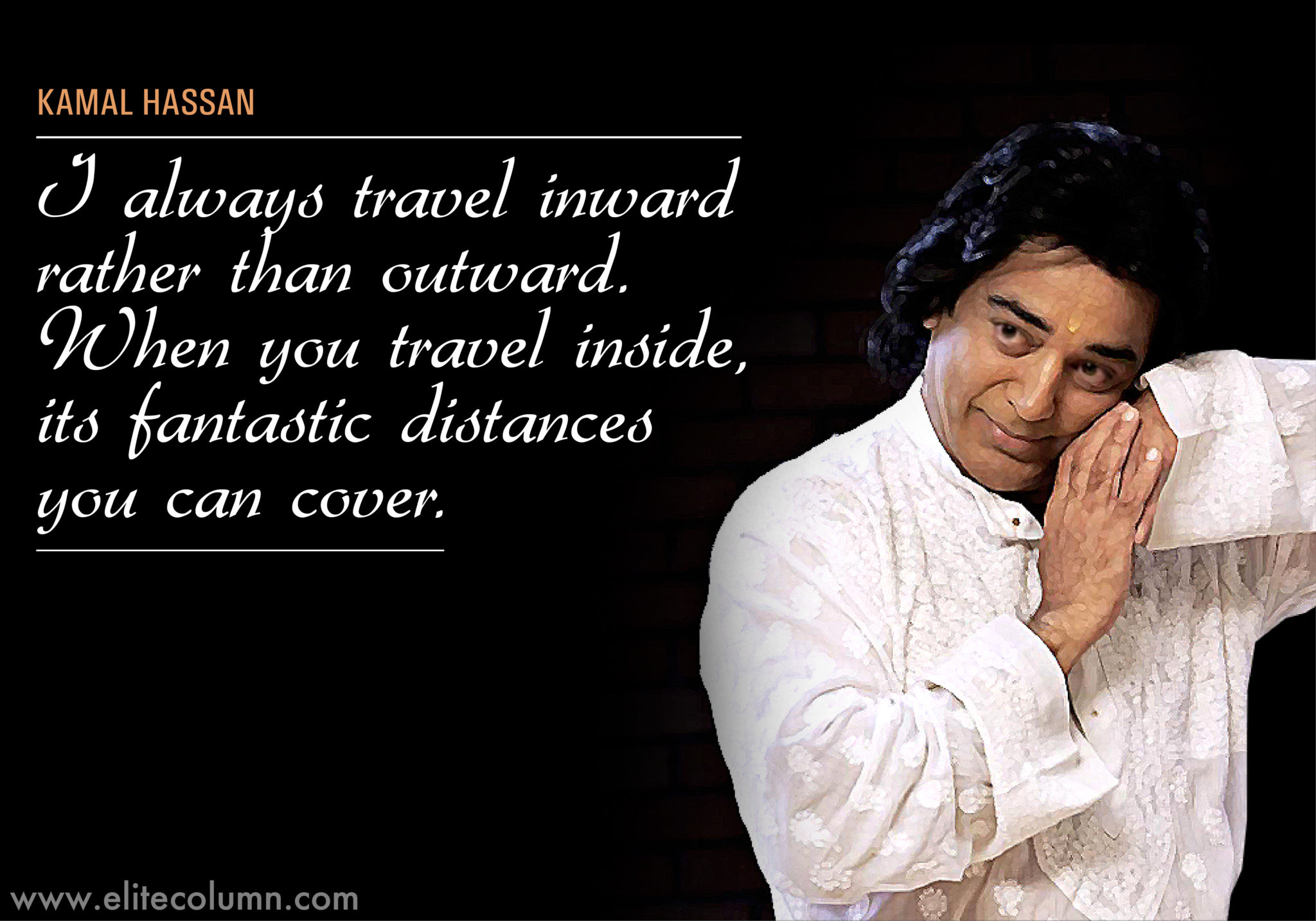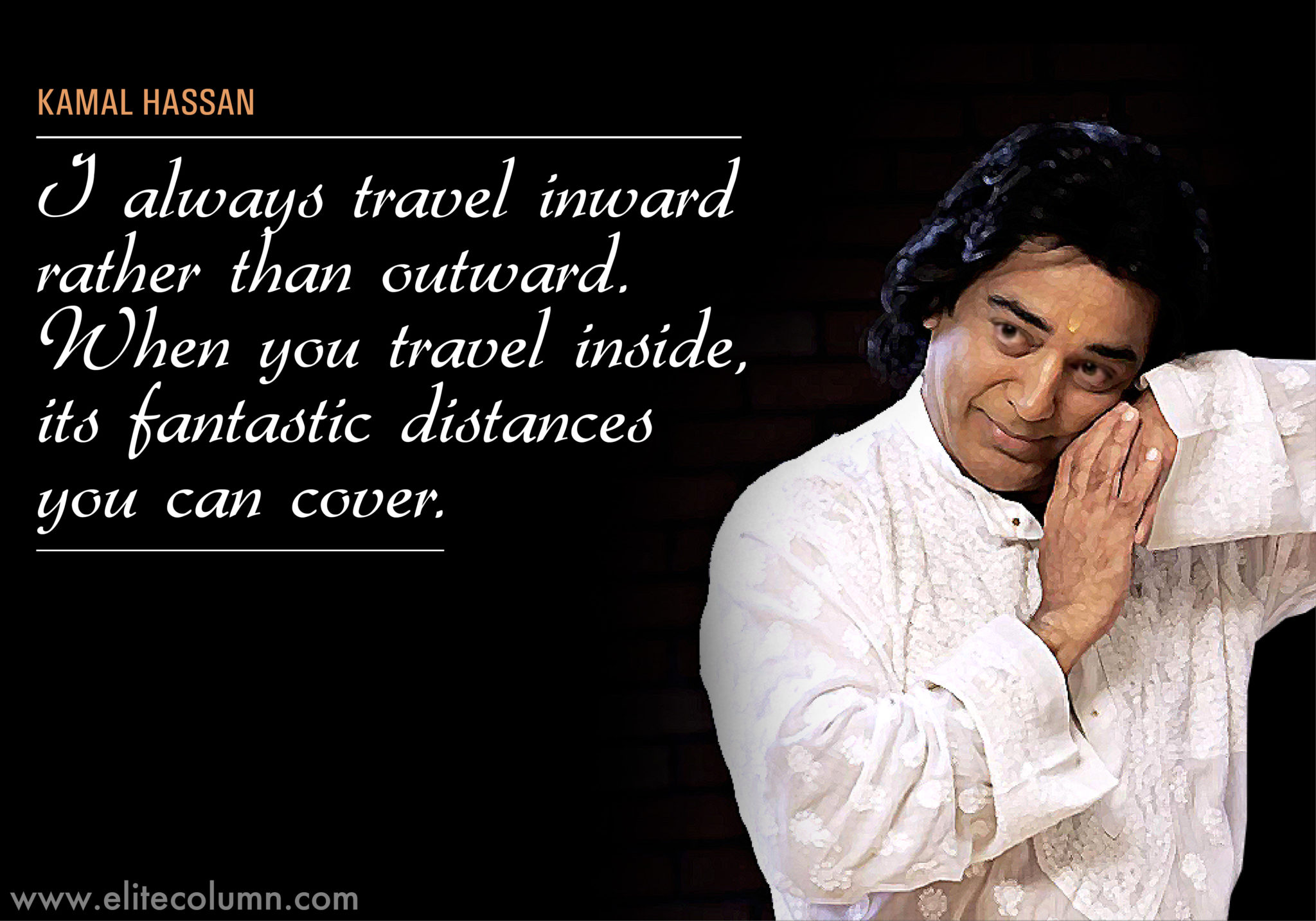 1. "I always travel inward rather than outward. When you travel inside, it's fantastic distances you can cover." – Kamal Hassan
2. "Acceptance is the only thing you should teach. Be it Christian, Muslim, Hindu, Dalit, you must inculcate acceptance, not tolerance." – Kamal Hassan

3. "When you don't take a stand against corruption you tacitly support it." – Kamal Hassan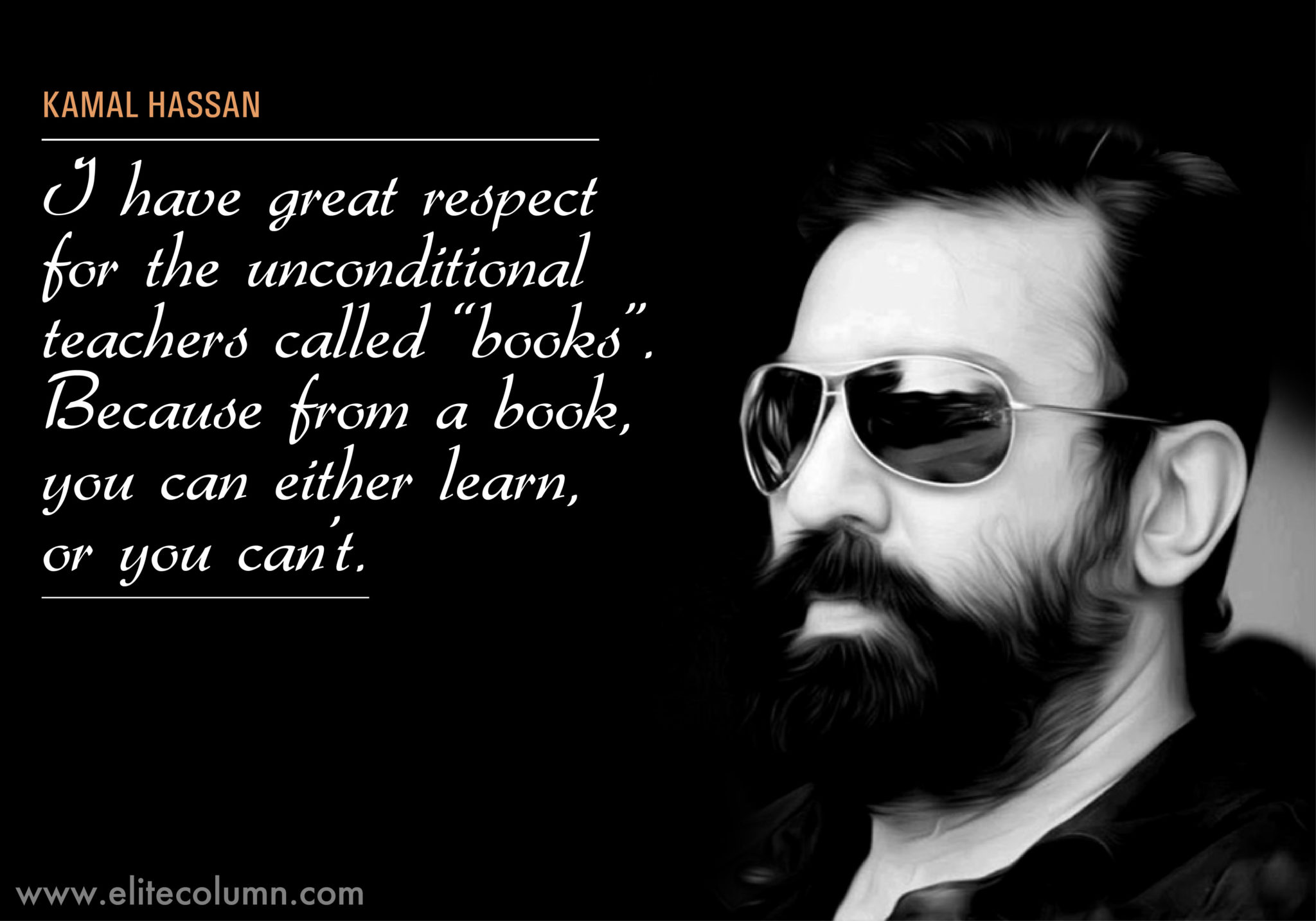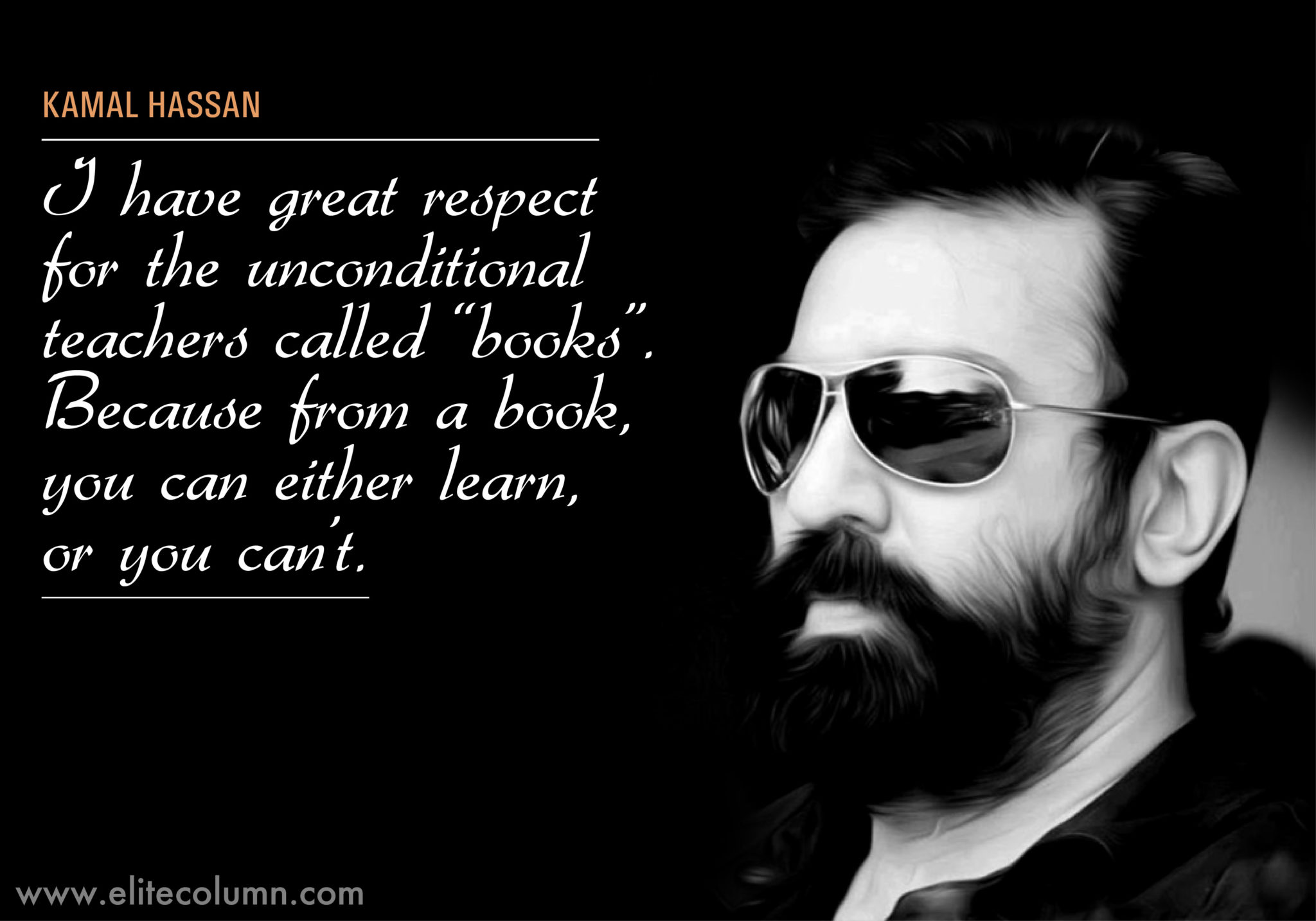 4. "I have great respect for the unconditional teachers called "books". Because from a book, you can either learn, or you can't." – Kamal Hassan
5. "If it doesn't reach the last poor man, your constitution is wrong." – Kamal Hassan

6. "You must have anger, as rightful wrath is what makes you create your own ethical standards." – Kamal Hassan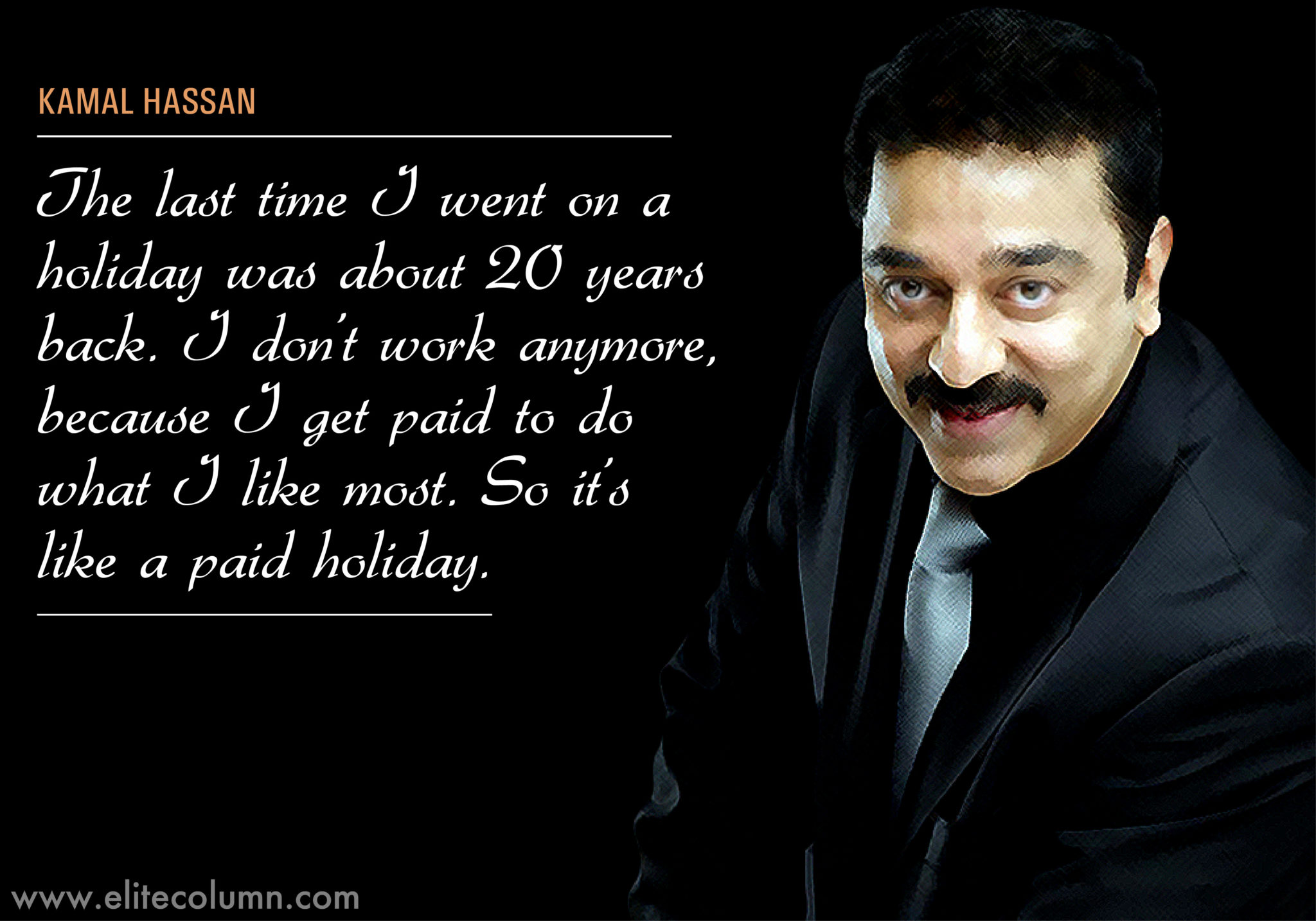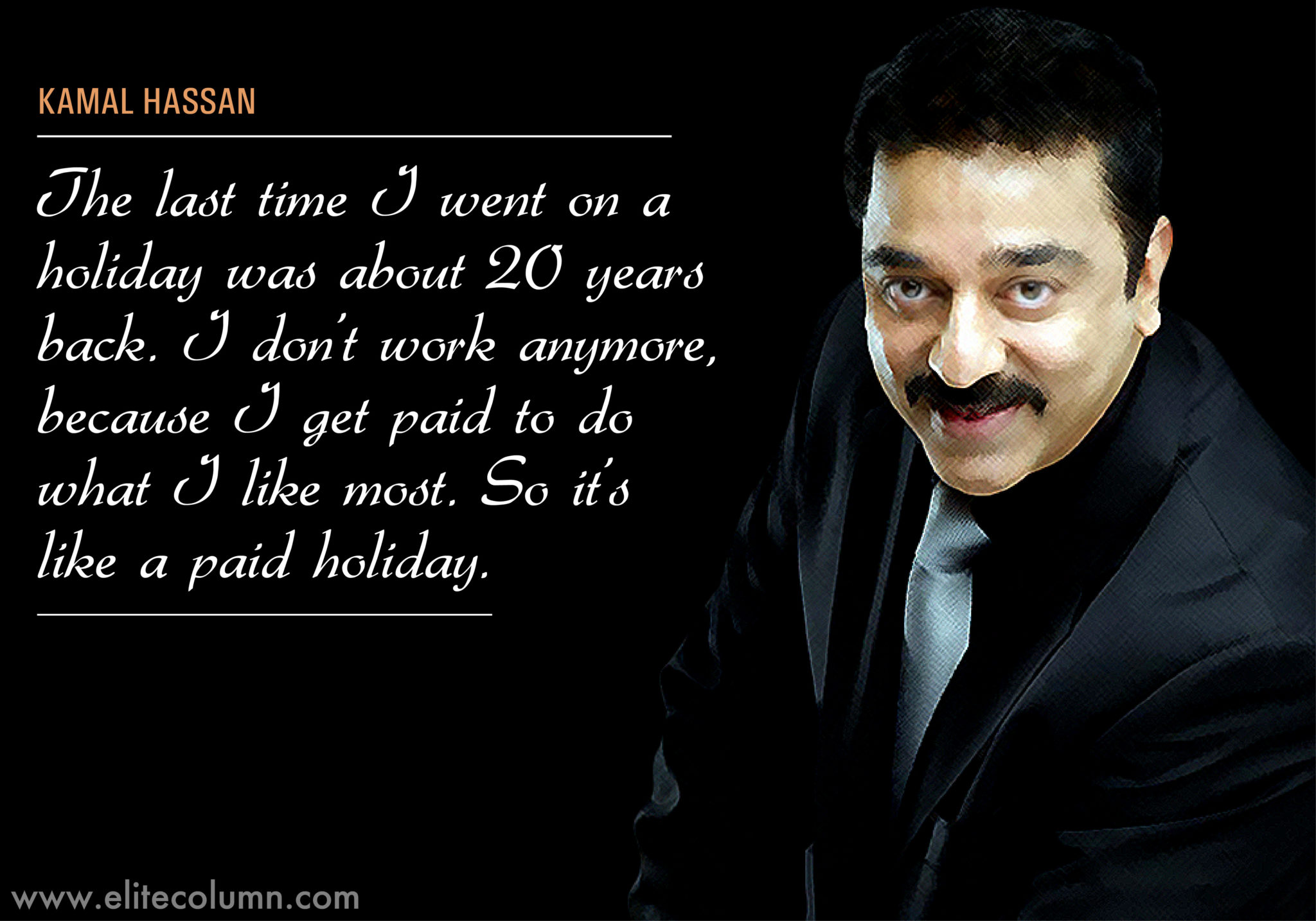 7. "The last time I went on a holiday was about 20 years back. I don't work anymore, because I get paid to do what I like most. So it's like a paid holiday." – Kamal Hassan
8. "I'd like to keep updating myself. That's the only way to make life interesting. And because I am a performer, I like to do it deliberately and with purpose." – Kamal Hassan
9. "The creation of God itself, I deduced, came from our primal fear." – Kamal Hassan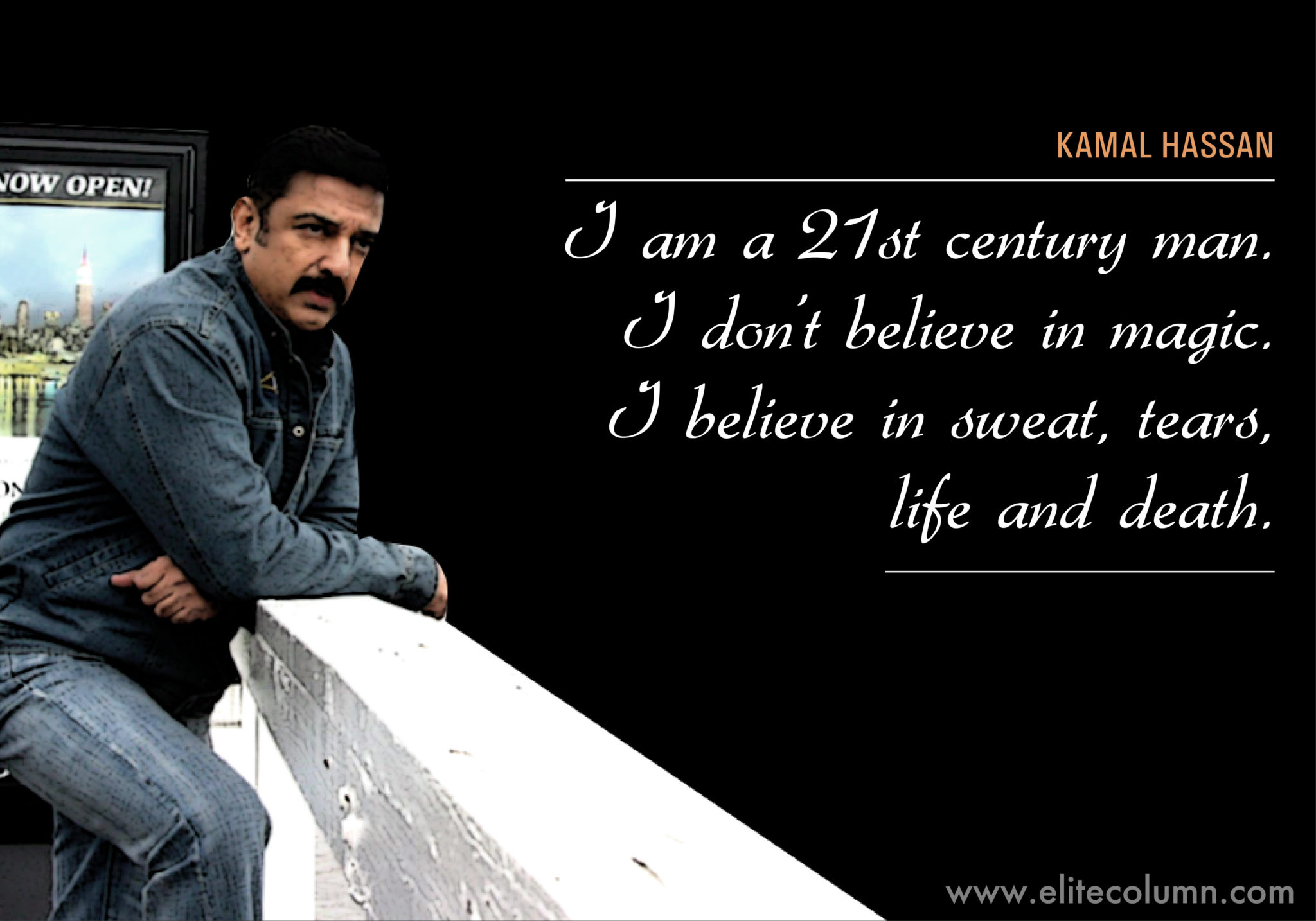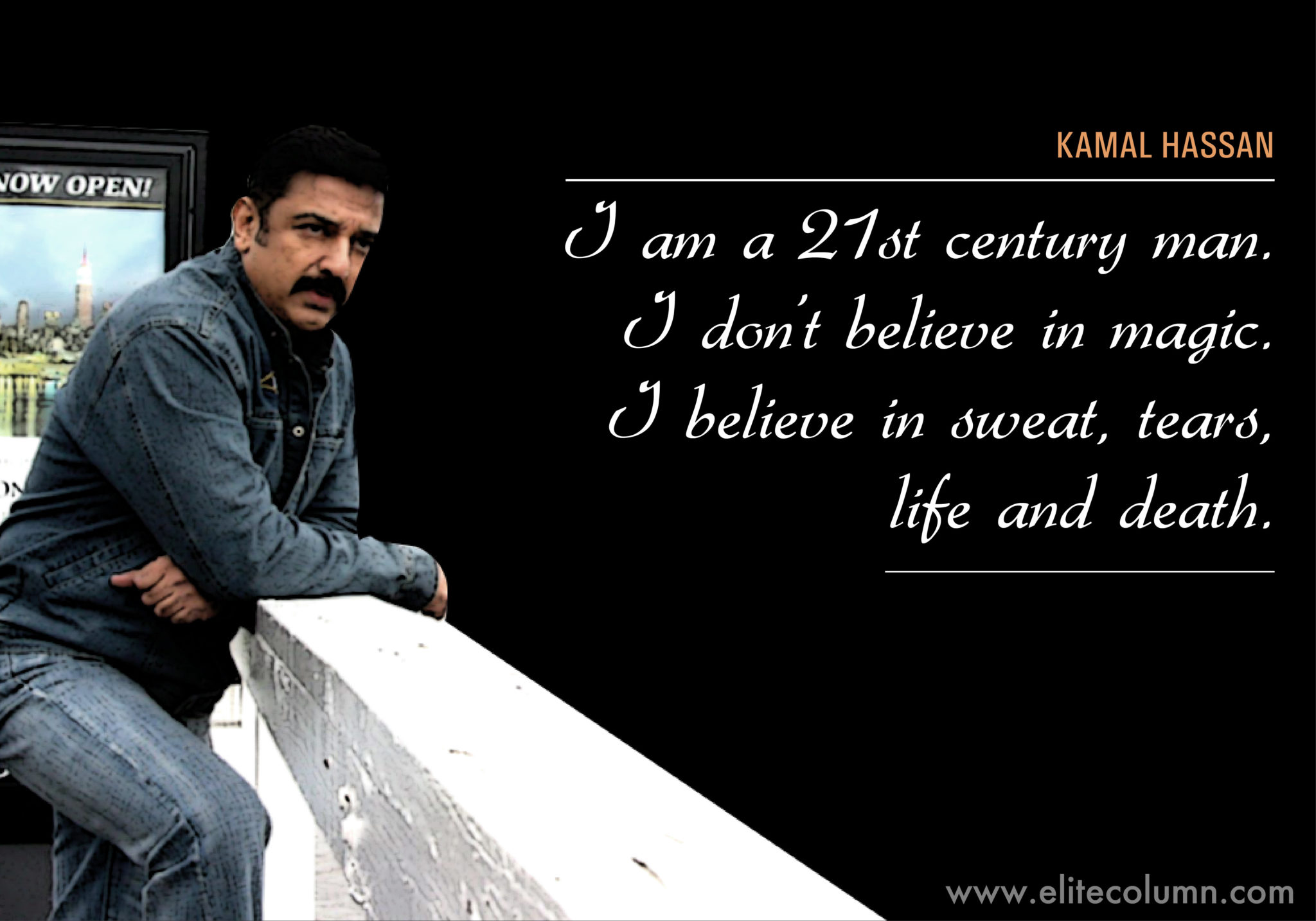 10. "I am a 21st century man. I don't believe in magic. I believe in sweat, tears, life and death." – Kamal Hassan
11. "Today, we should look for people with great organizational skills to run a government – not just leaders, who are good with people." – Kamal Hassan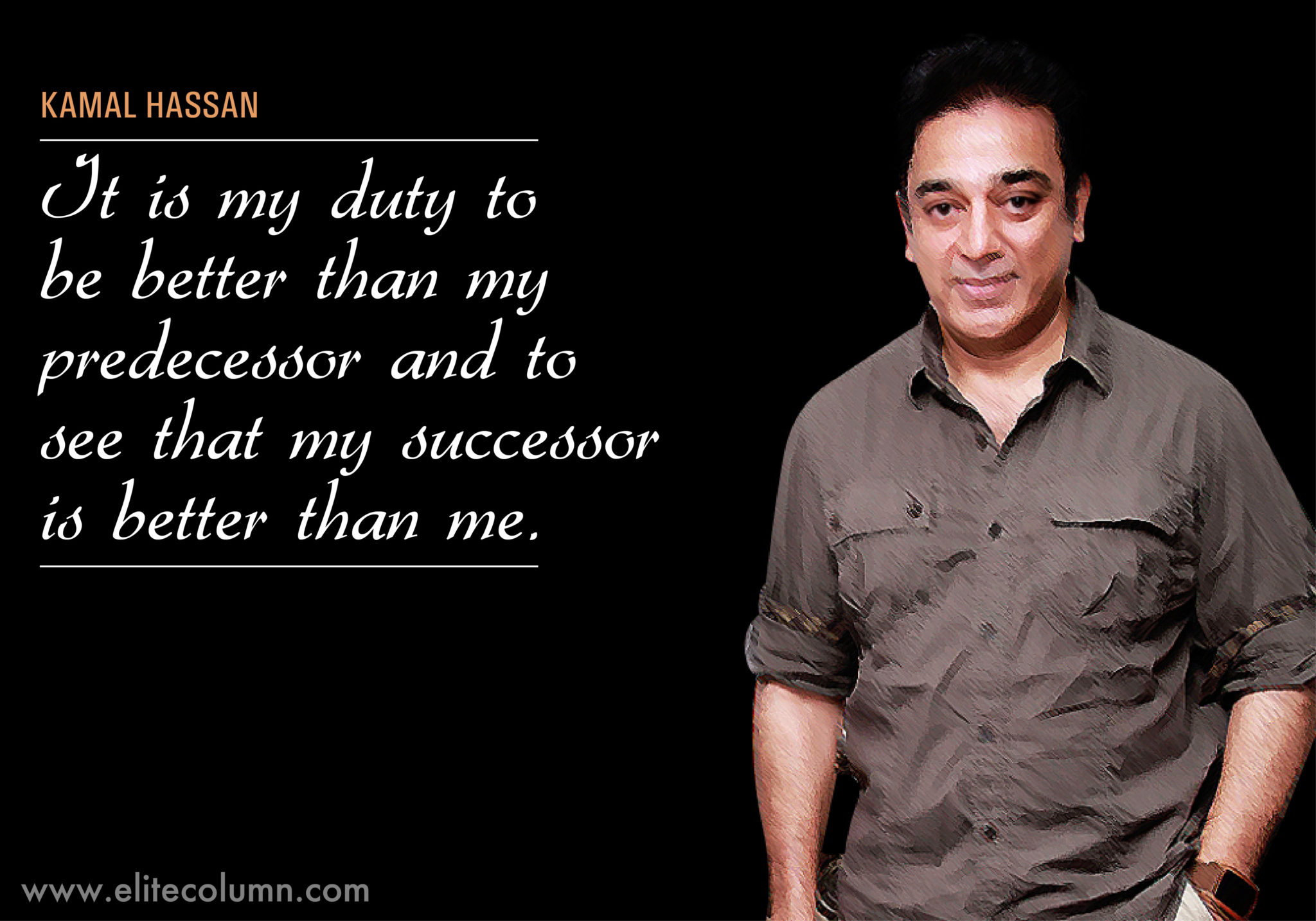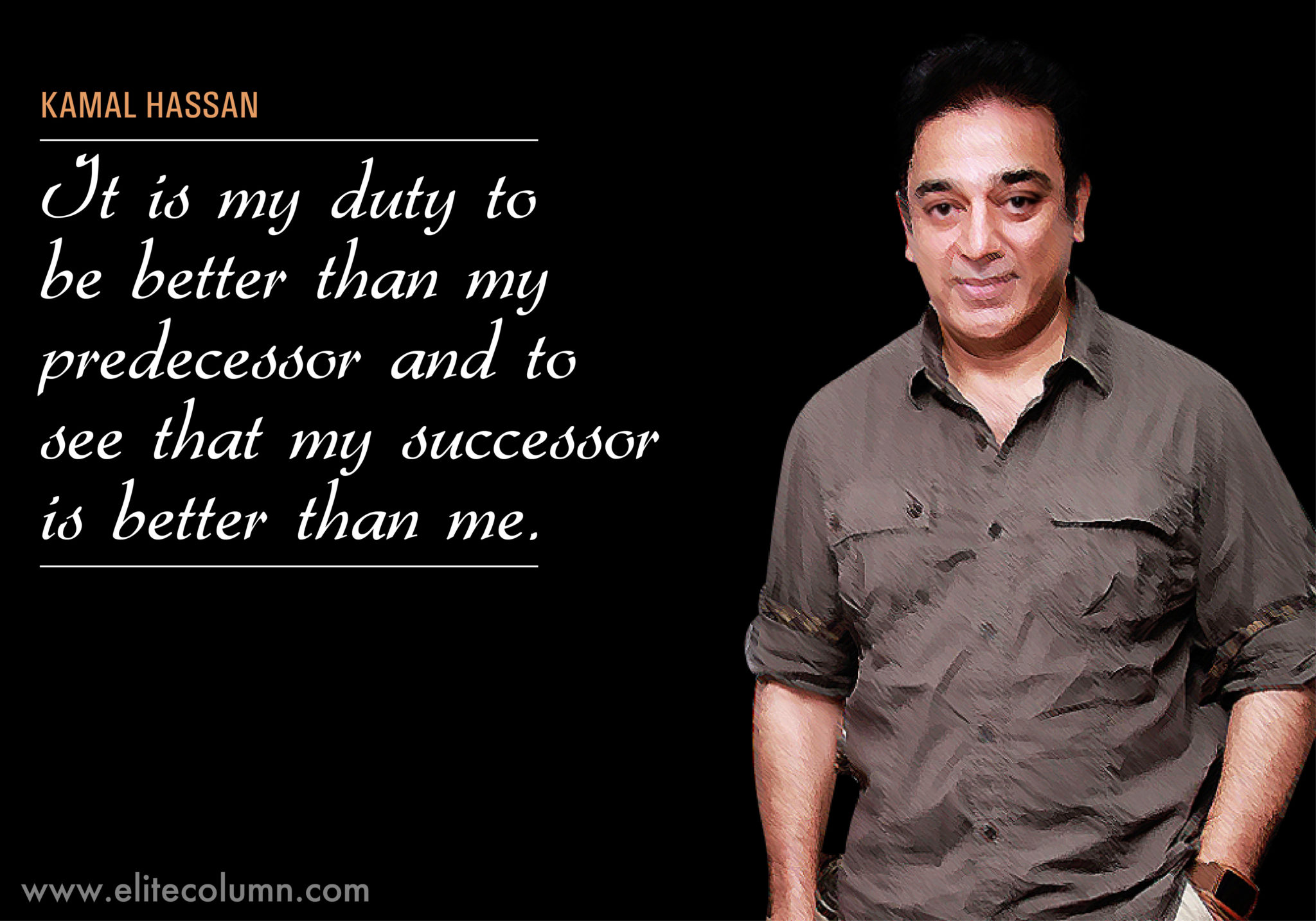 12. "It is my duty to be better than my predecessor and to see that my successor is better than me." – Kamal Hassan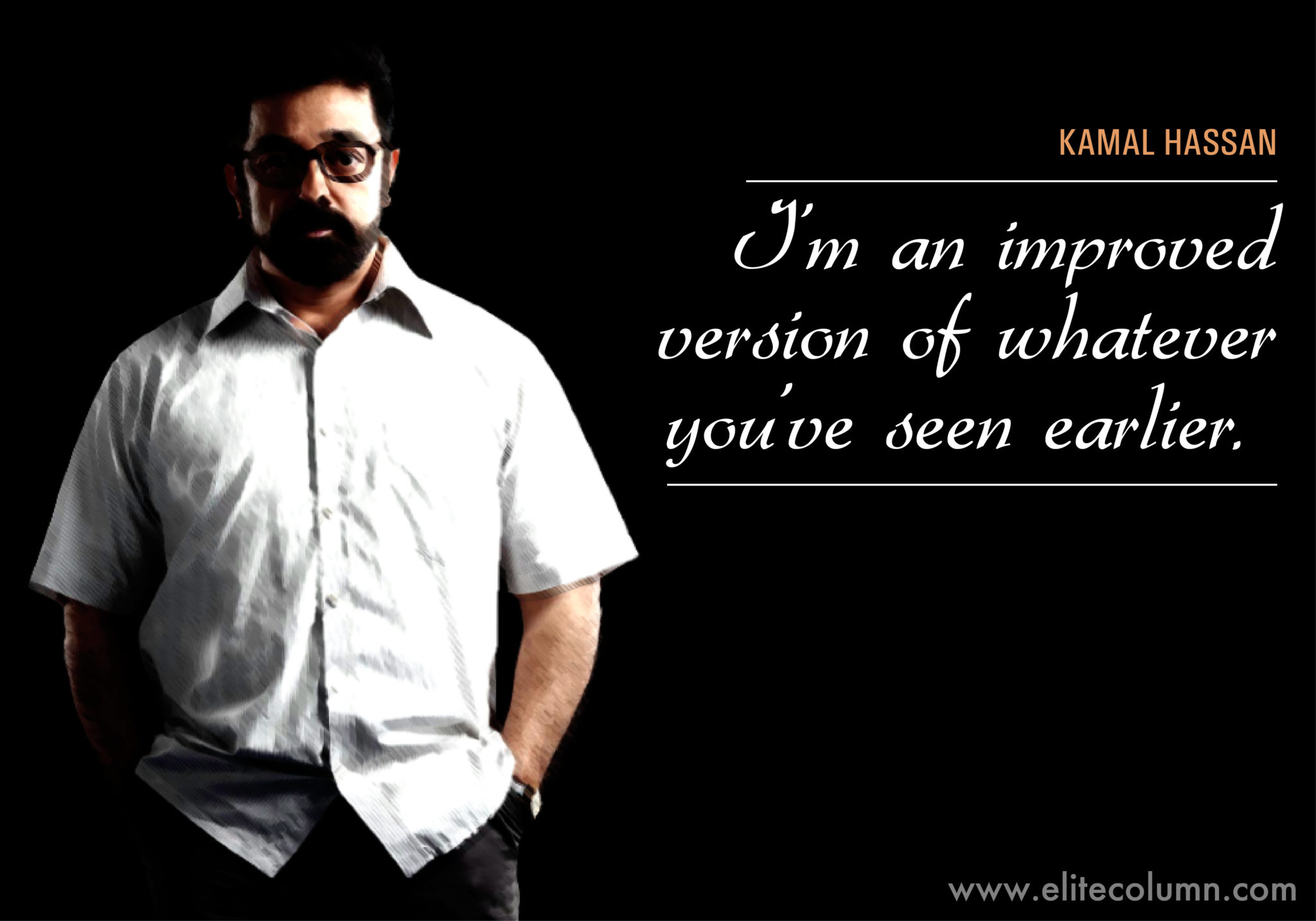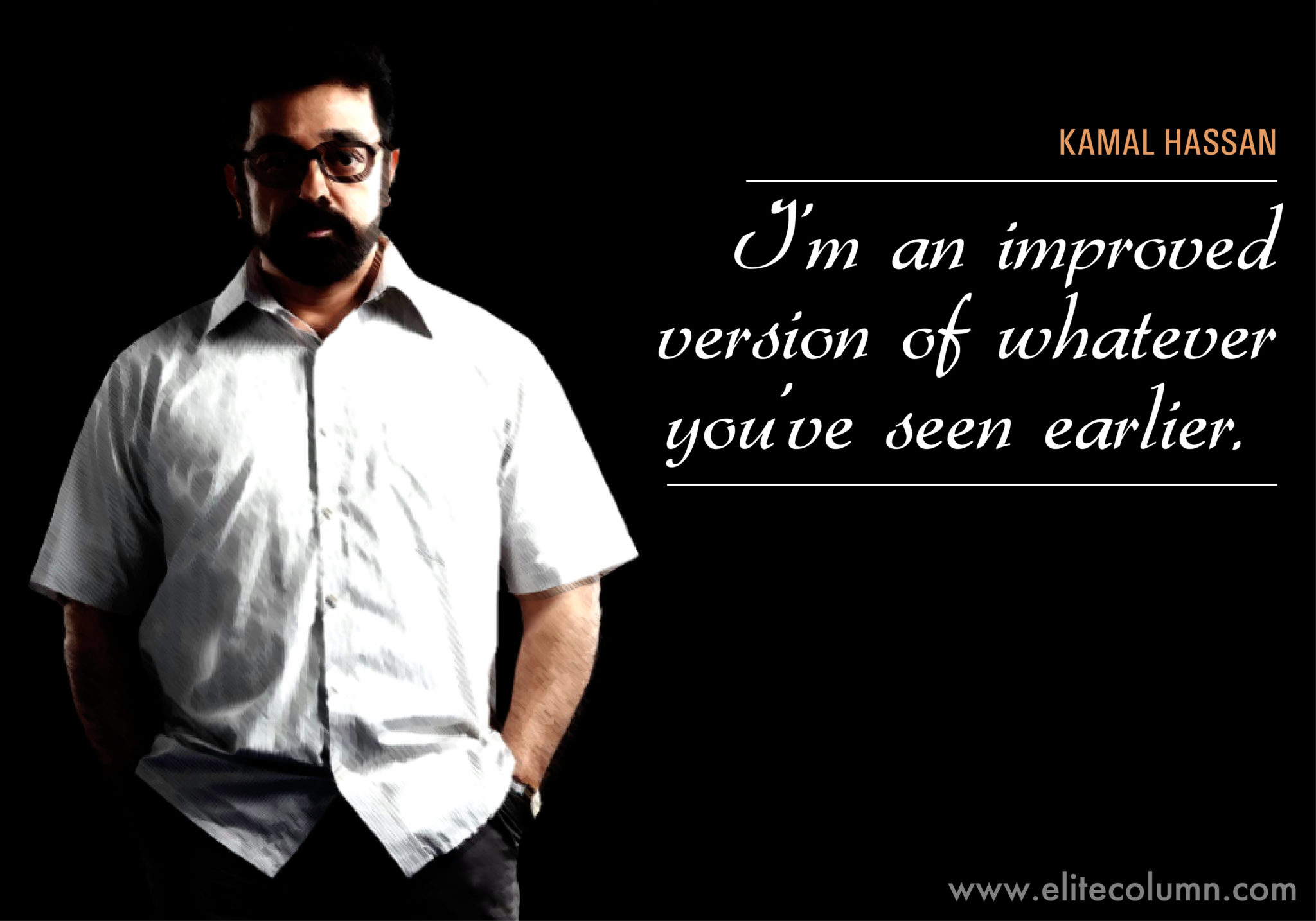 13. "I'm an improved version of whatever you've seen earlier." – Kamal Hassan
Thanks for checking out the best Kamal Hassan quotes. Feel free to share the quotes with your friends. Leave a comment below and which are your favorite Kamal Hassan quotes ?
Source Content: Naveen Sivakumar
See also:
Paul Walker Quotes | Dwayne Johnson Quotes | Angelina Jolie Quotes | Rajinikanth Quotes | Jason Momoa Quotes | Johnny Depp Quotes | Liam Hemsworth Quotes | Al Pacino Quotes
You can find us at – Facebook | Instagram | LinkedIn | Pinterest | Twitter