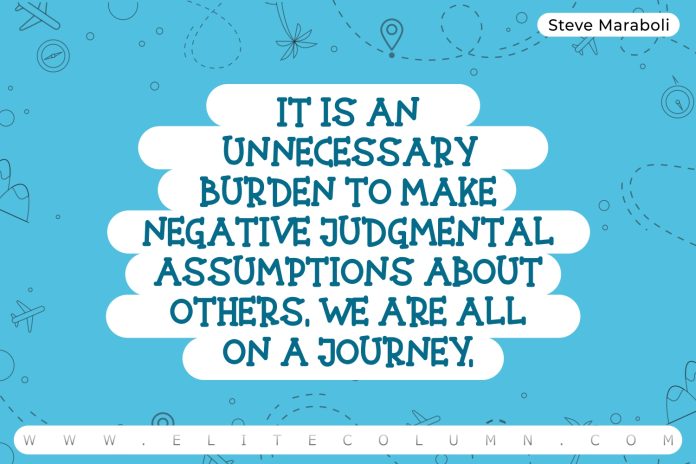 Check out 50 Journey Quotes today.
50 Journey Quotes
1. "The best traveler is one without a camera." – Kamand Kojouri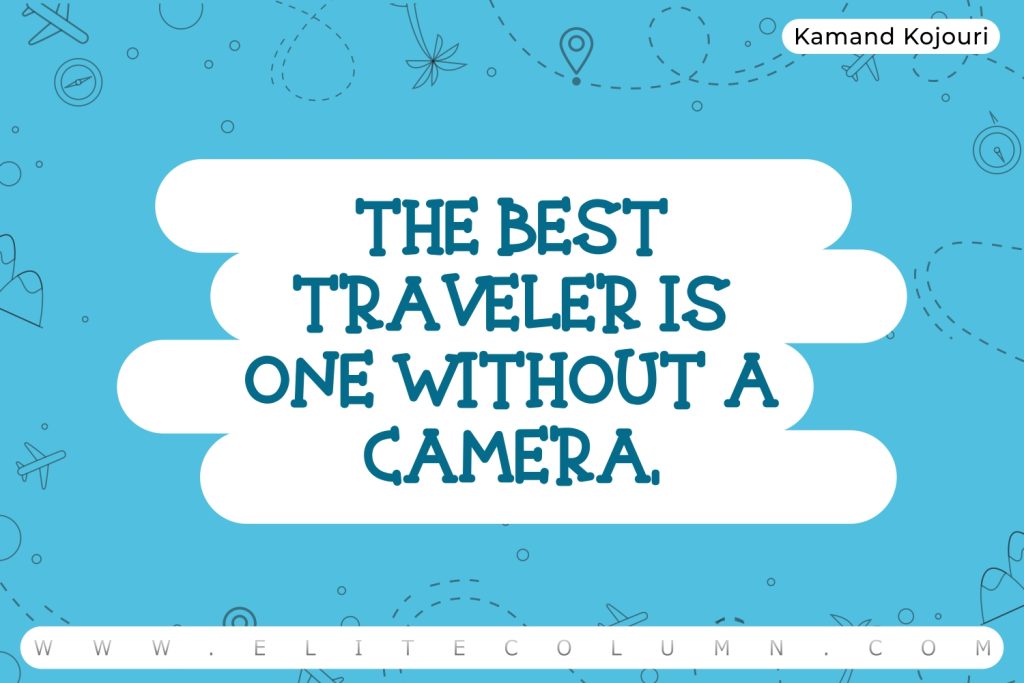 2. "You have learned a lot, but there are still lots of learning for you as you journey through life. Never stop learning." – Kate Summers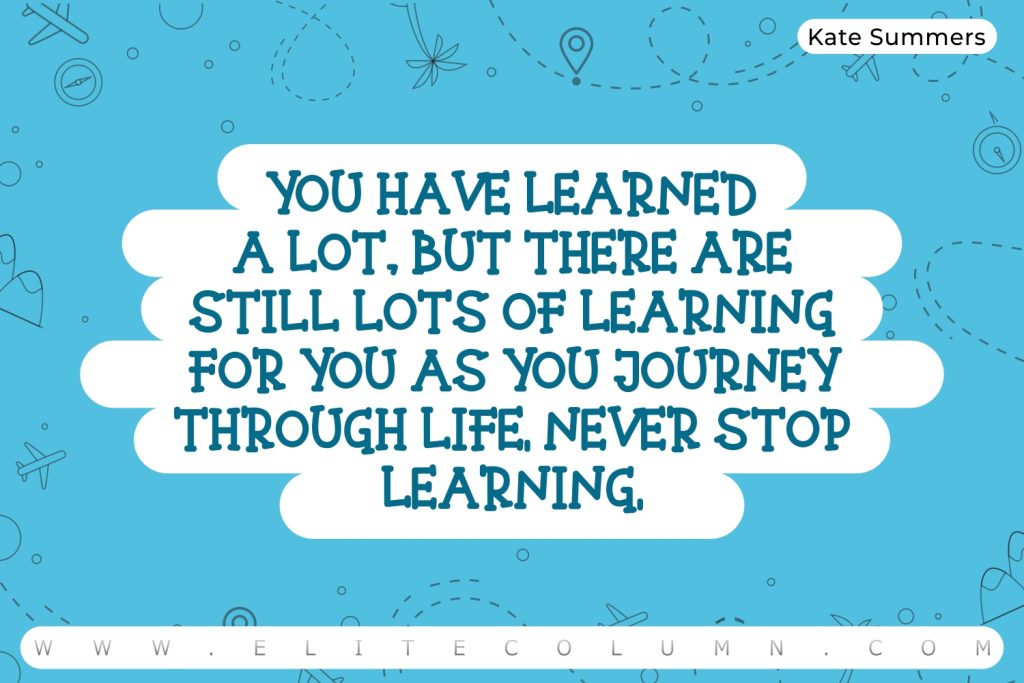 3. "One of the greatest journeys in life is overcoming insecurity and learning to truly not give a shit." – J. A. Konrath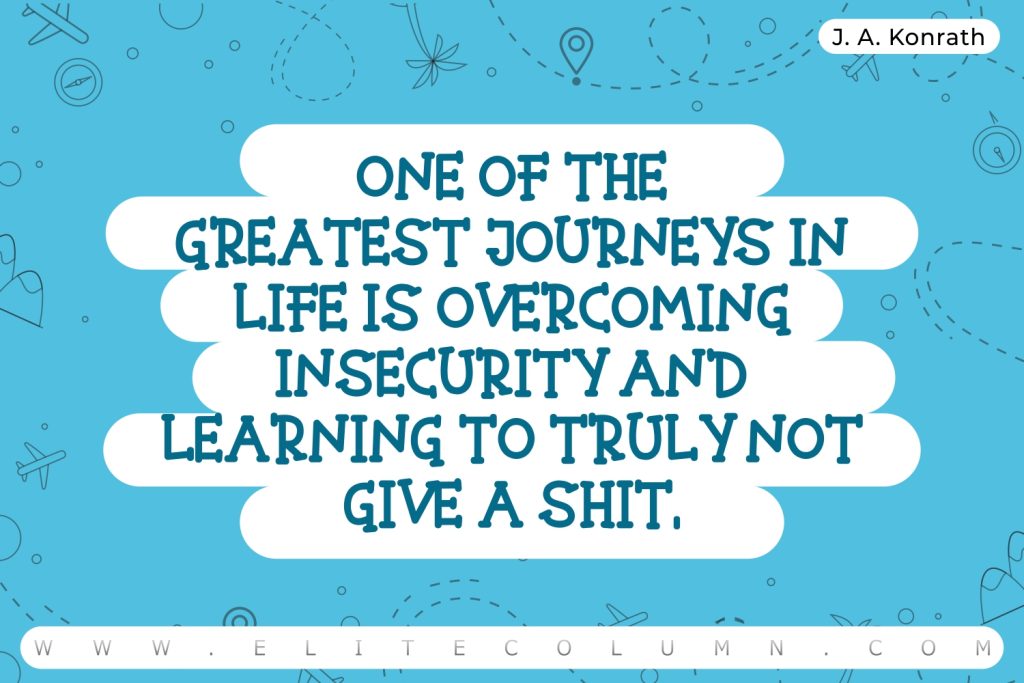 4. "It is an unnecessary burden to make negative judgmental assumptions about others. We are all on a journey." – Steve Maraboli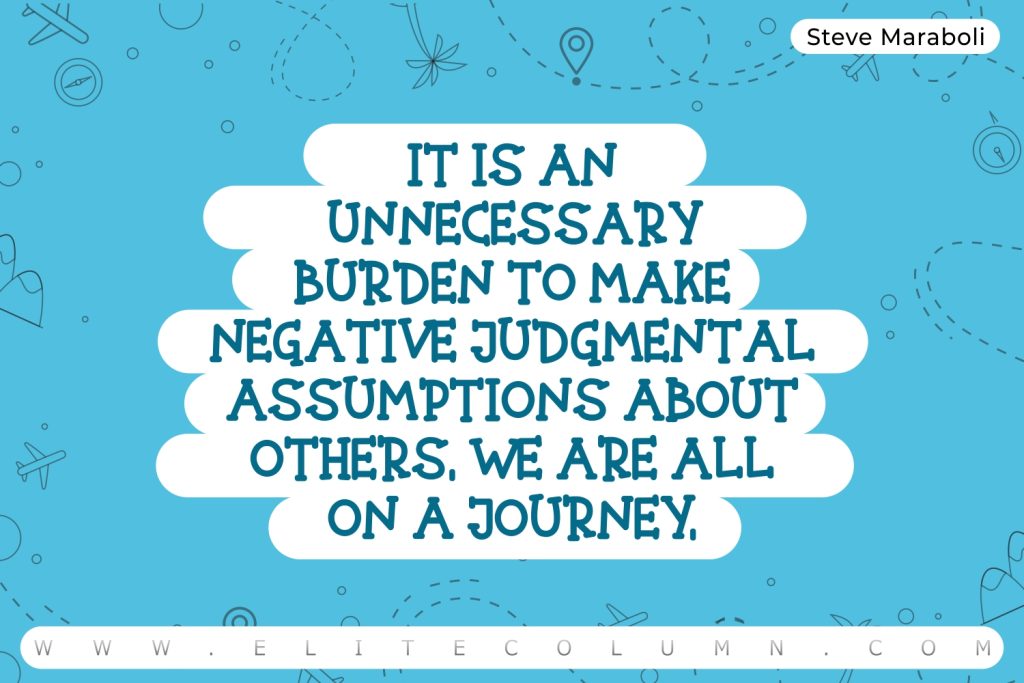 5. "Simplicity is making the journey of this life with just baggage enough." – Charles Warner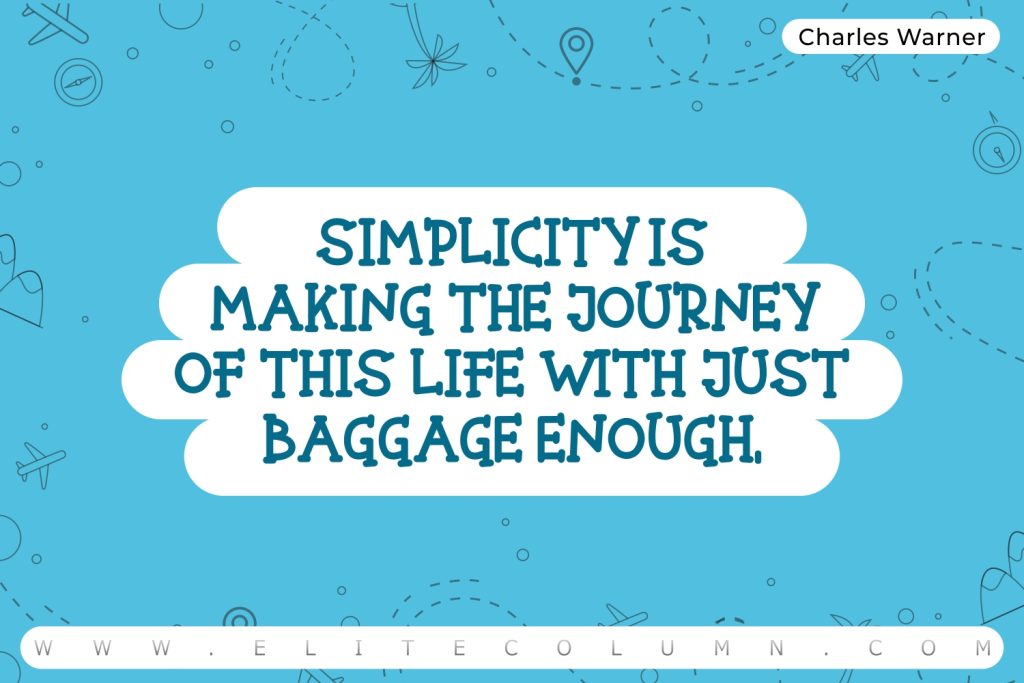 6. "The only thing that is ultimately real about your journey is the step that you are taking at this moment. That's all there ever is." – Alan Watts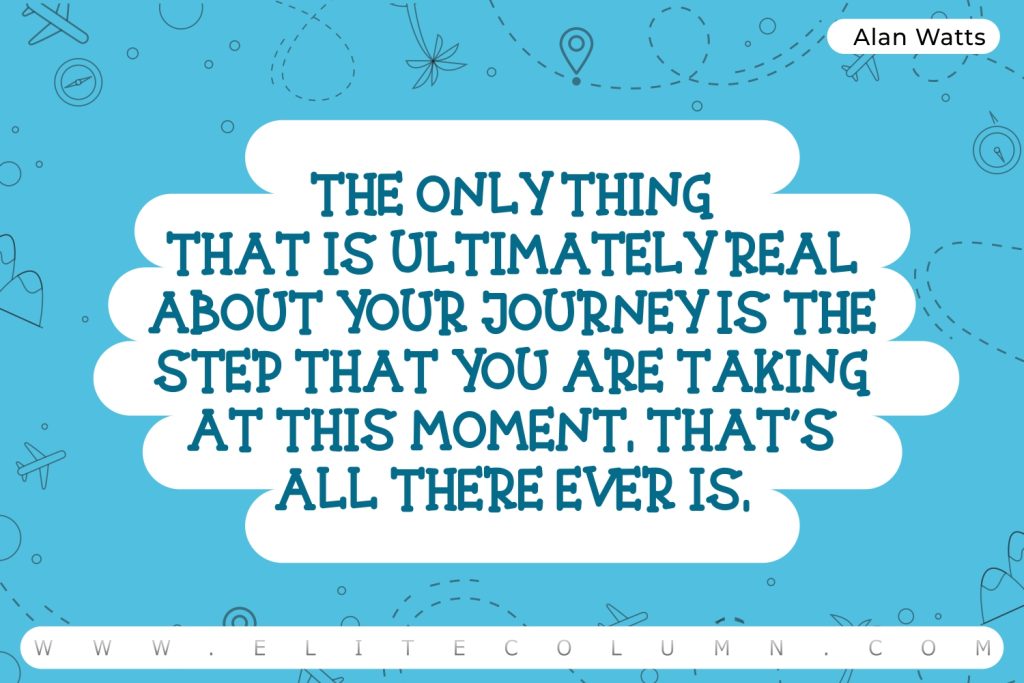 7. "Make voyages. Attempt them. There's nothing else." – Tennessee Williams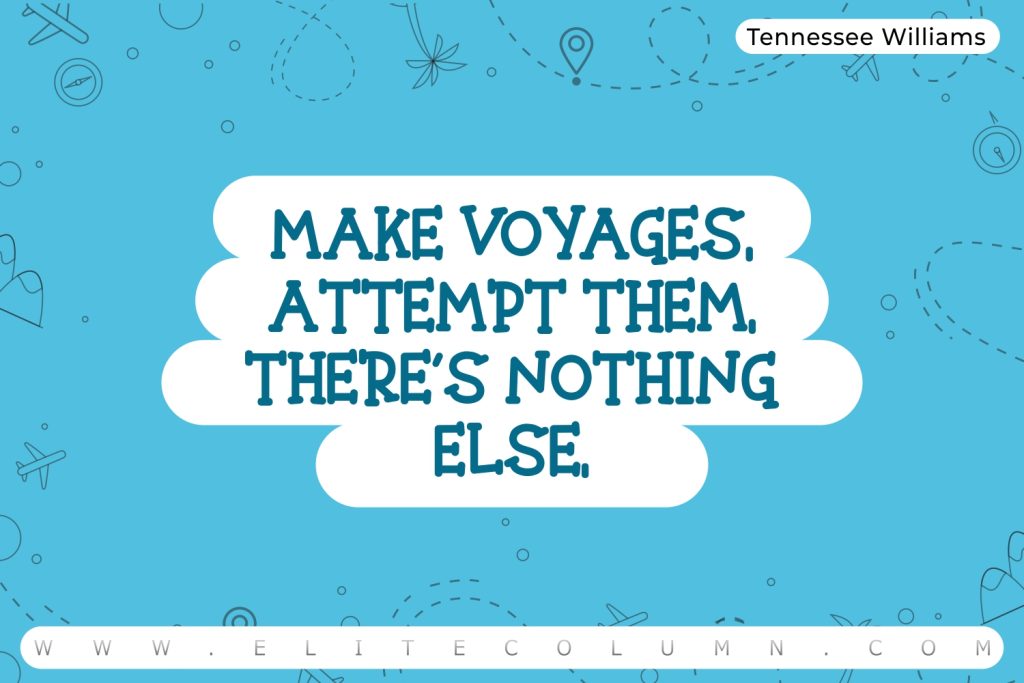 8. "Sometimes it's the journey that teaches you a lot about your destination." – Drake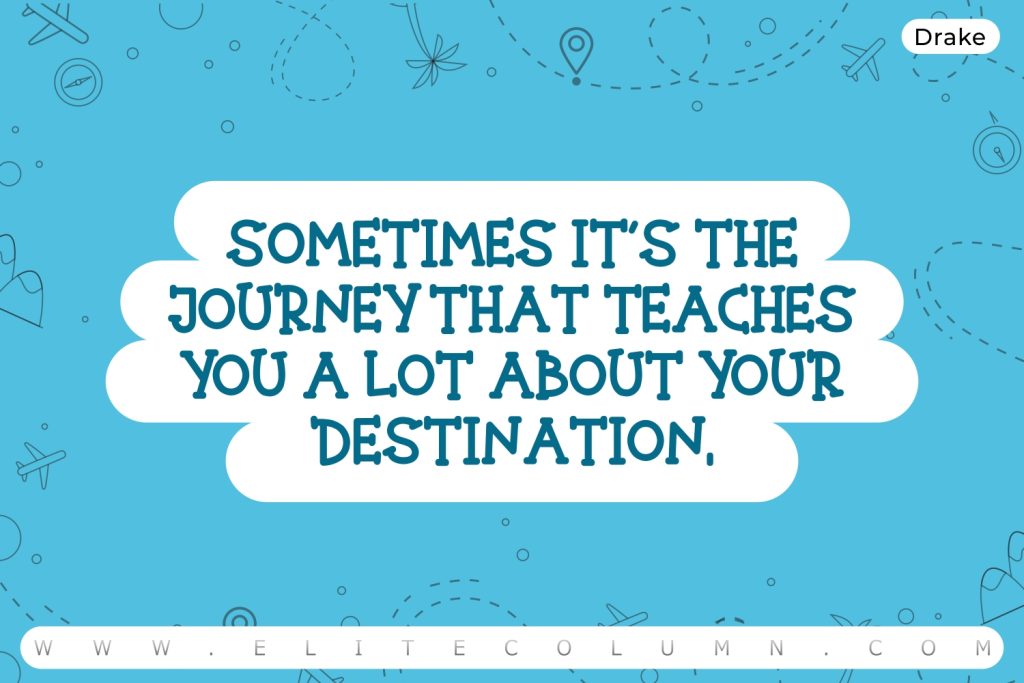 9. "Failure is not the end. In fact, it is the beginning of a beautiful journey." – Jade Youssef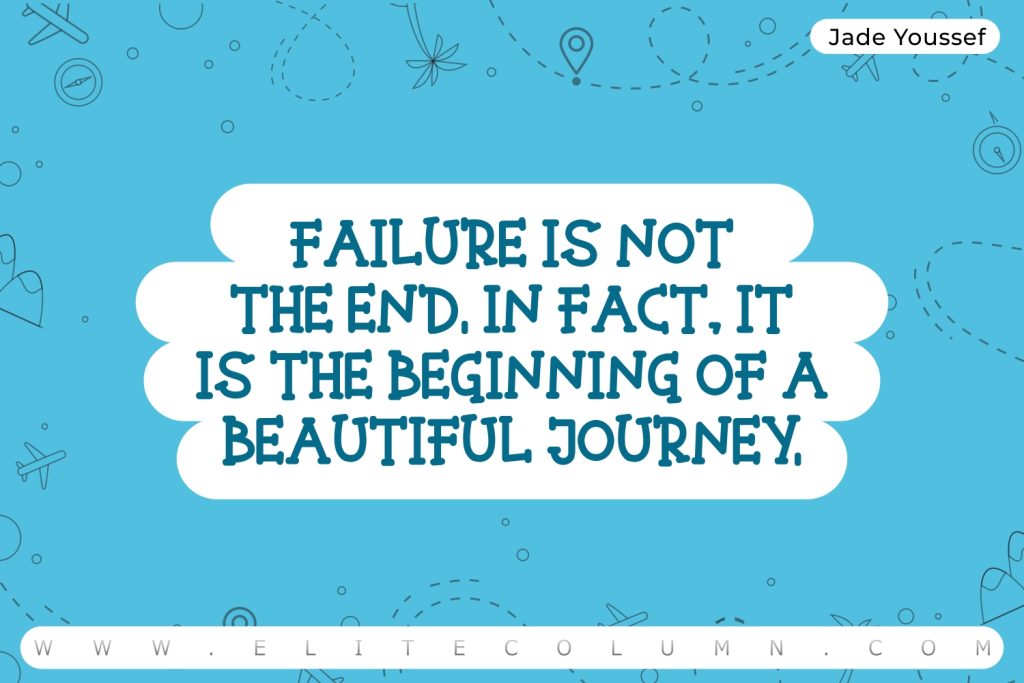 10. "Some beautiful paths can't be discovered without getting lost." – Erol Ozan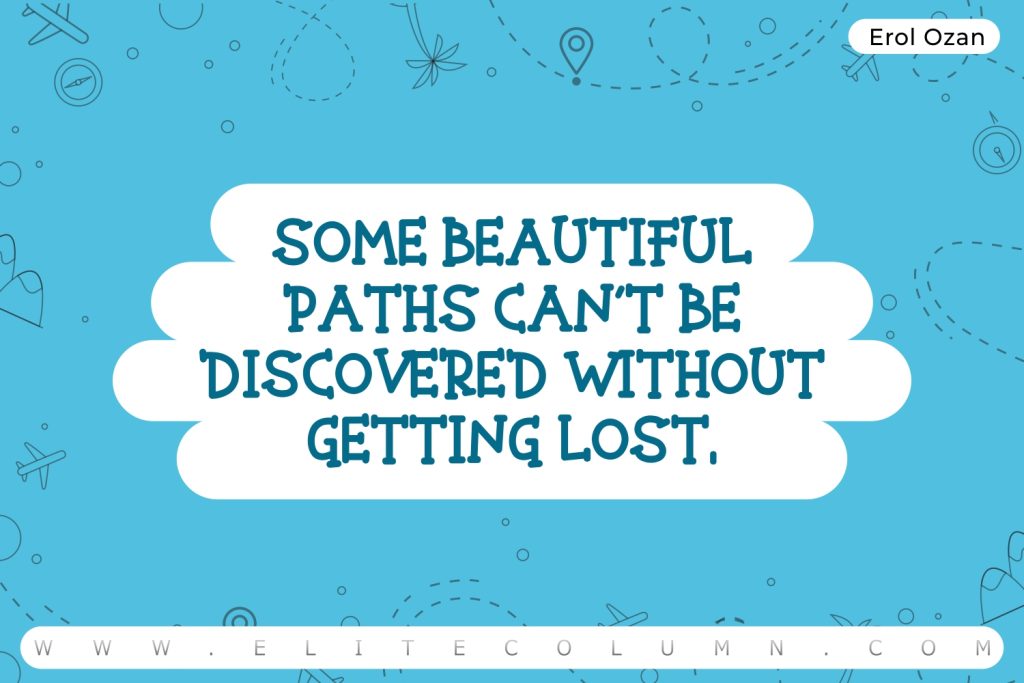 11. "I know my roots and I cannot forget the journey I made." – Maria Sharapova

12. "The only impossible journey is the one you never begin." – Tony Robbins

13. "To understand the journey you have to do the walking." – Bryant McGill
14. "It is not the destination where you end up but the mishaps and memories you create along the way!" – Penelope Riley

15. "As for the journey of life; at some point, you will realize that you are the driver and you will drive." – Steve Maraboli

16. "Once you have traveled, the voyage never ends but is played out over and over again in the quietest chambers. The mind can never break off from the journey." – Pat Conroy

17. "You must remain focused on your journey to greatness." – Les Brown

18. "Remember, the work of art lives in the experience, the journey within the process, not in the resulting monument to be presented in a certified art-place." – Eric Booth

19. "Everything I was I carry with me, everything I will be lies waiting on the road ahead." – Ma Jian
20. "Life is a journey that must be traveled no matter how bad the roads and accommodations." – Oliver Goldsmith
21. "Our battered suitcases were piled on the sidewalk again; we had longer ways to go. But no matter, the road is life." – Jack Kerouac
22. "Focus on the journey, not the destination. Joy is found not in finishing an activity but in doing it." – Greg Anderson

23. "We are all born alone and die alone. Loneliness is definitely part of the journey of life." – Jenova Chen

24. "Learn to trust the journey, even when you do not understand it." – Lolly Daskal

25. "The only impossible journey is the one you never begin." – Anthony Robbins

26. "Hope is like the sun, which, as we journey toward it, casts the shadow of our burden behind us." – Samuel Smiles

27. "One does not discover new lands without consenting to lose sight of the shore for a very long time." – André Guide
28. "A simple journey creates a peaceful life." – Debasish Mridha

29. "How you climb a mountain is more important than reaching the top." – Yvon Chouinard
30. "The Sun will rise and set regardless. What we choose to do with the light while it's here is up to us. Journey wisely." – Alexandra Elle
31. "Every day is a new journey for me, and I feel like, in my lifetime, I've been blessed to experience such a lot." – Bindi Irwin

32. "No journey out of grief was straightforward. There would be good days and bad days." – Jojo Moyes

33. "Your journey has molded you for your greater good, and it was exactly what it needed to be. Don't think you've lost time." – Asha Tyson

34. "Sometimes a journey makes itself necessary." – Anne Carson

35. "The beautiful journey of today can only begin when we learn to let go of yesterday." – Steve Maraboli
36. "It is good to have an end to journey toward, but it is the journey that matters in the end." – Ursula K. Le Guin
37. "You may not always end up where you thought you were going, But you will always end up where you were meant to be." – Jessica Taylor

38. "Everyone is handed adversity in life. No one's journey is easy. It's how they handle it that makes people unique." – Kevin Conroy
39. "To dare is to lose one's footing momentarily. To not dare is to lose oneself." – Soren Kierkegaard
40. "An adventure is only an inconvenience rightly considered. An inconvenience is only an adventure wrongly considered." – G. K. Chesterton
41. "I am no longer afraid of becoming lost, because the journey back always reveals something new, and that is ultimately good for the artist." – Billy Joel

42. "There ain't no journey what don't change you some." – David Mitchell

43. "The right mindset is the first step towards the journey." – Marion Bekoe

44. "Success is a journey, not a destination. The doing is often more important than the outcome." – Arthur Ashe
45. "Travel far enough, you meet yourself." – David Mitchell

46. "If you find yourself drawn to an event against all logic, go. The universe is telling you something." – Gloria Steinem

47. "Planning helps you to avoid potholes in the journey of life." – Topsy Gift

48. "No one can ever find himself without making a lonely journey with himself to find himself." – Mehmet Murat ildan

49. "The best way to look back at life fondly is to meet it and those along your journey – warmly, kindly, and mindfully." – Rasheed Ogunlaru
50. "Toes will always be at the end of your feet but at the start of your journey." – Anthony T.Hincks
Thanks for checking out the best Journey Quotes. Feel free to share the quotes with your friends. Leave a comment below and which are your favourite Journey Quotes ?
See also:
Cool Quotes | Joy Quotes | Eyes Quotes | Life is Hard Quotes | Struggle Quotes | Effort Quotes | Regret Quotes | Ignorance Quotes
You can find us at – Facebook | Instagram | LinkedIn | Pinterest | Twitter