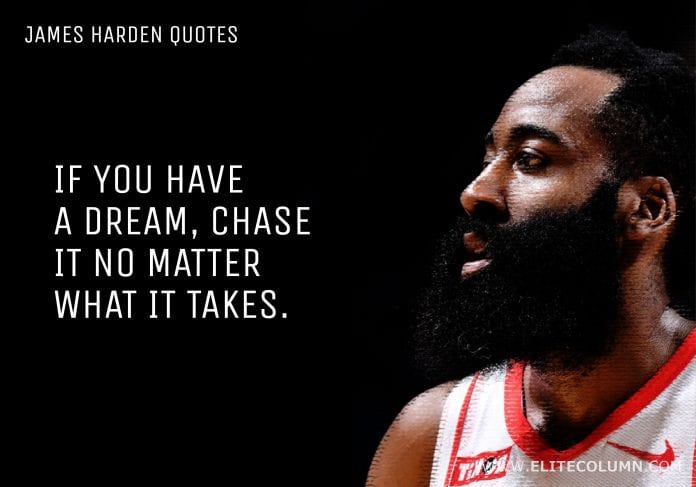 James Harden was born in Los Angeles in 1989. He is also known as 'The Beard.' The No. 3 pick in the 2009 NBA draft, he began his career with the Oklahoma City Thunder, before a stunning trade to the Houston Rockets in 2012. James Harden quotes will help you play the right game in your life. Here are some interesting James Harden quotes.
7 Inspirational James Harden Quotes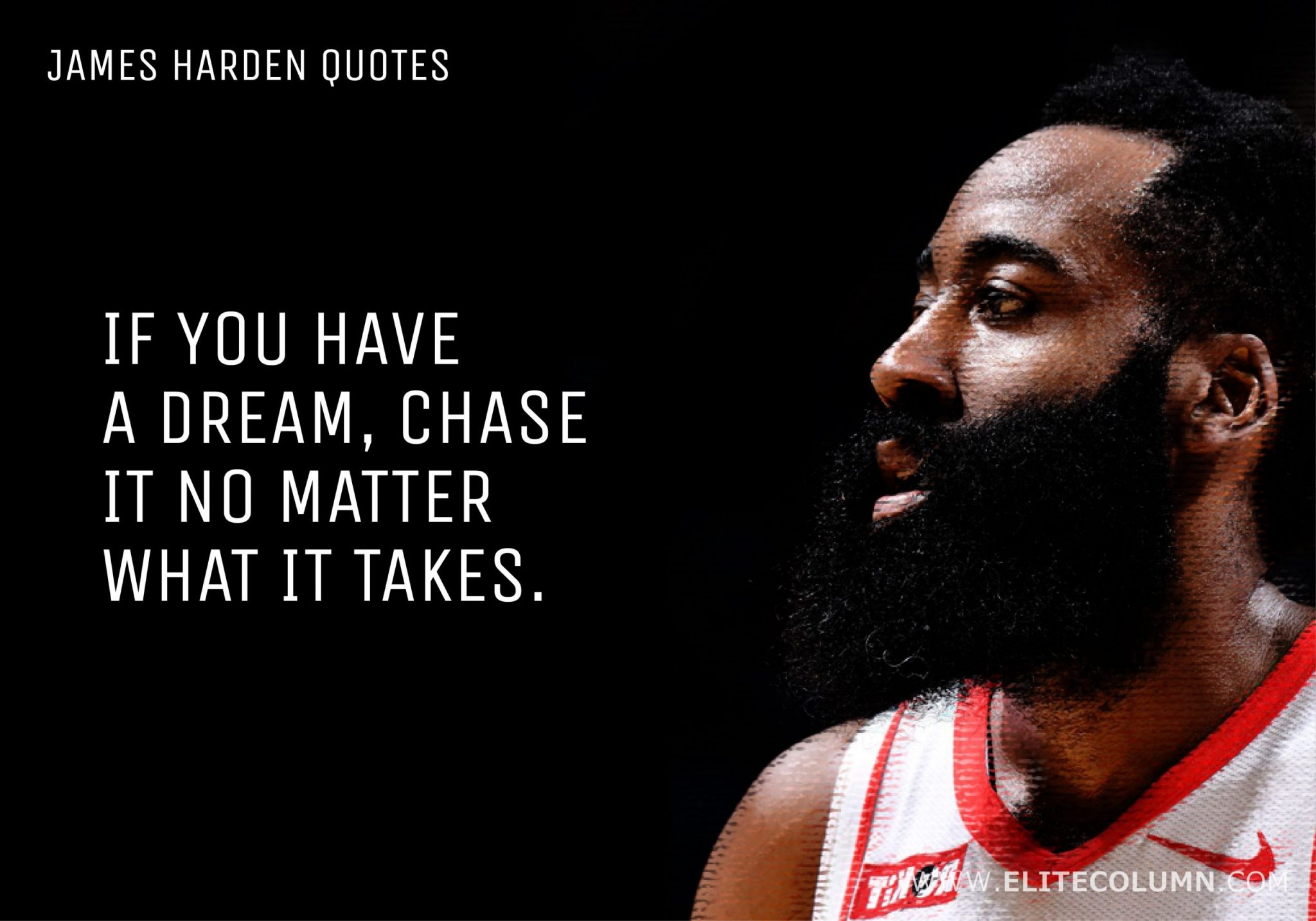 1. "If you have a dream, chase it no matter what it takes." – James Harden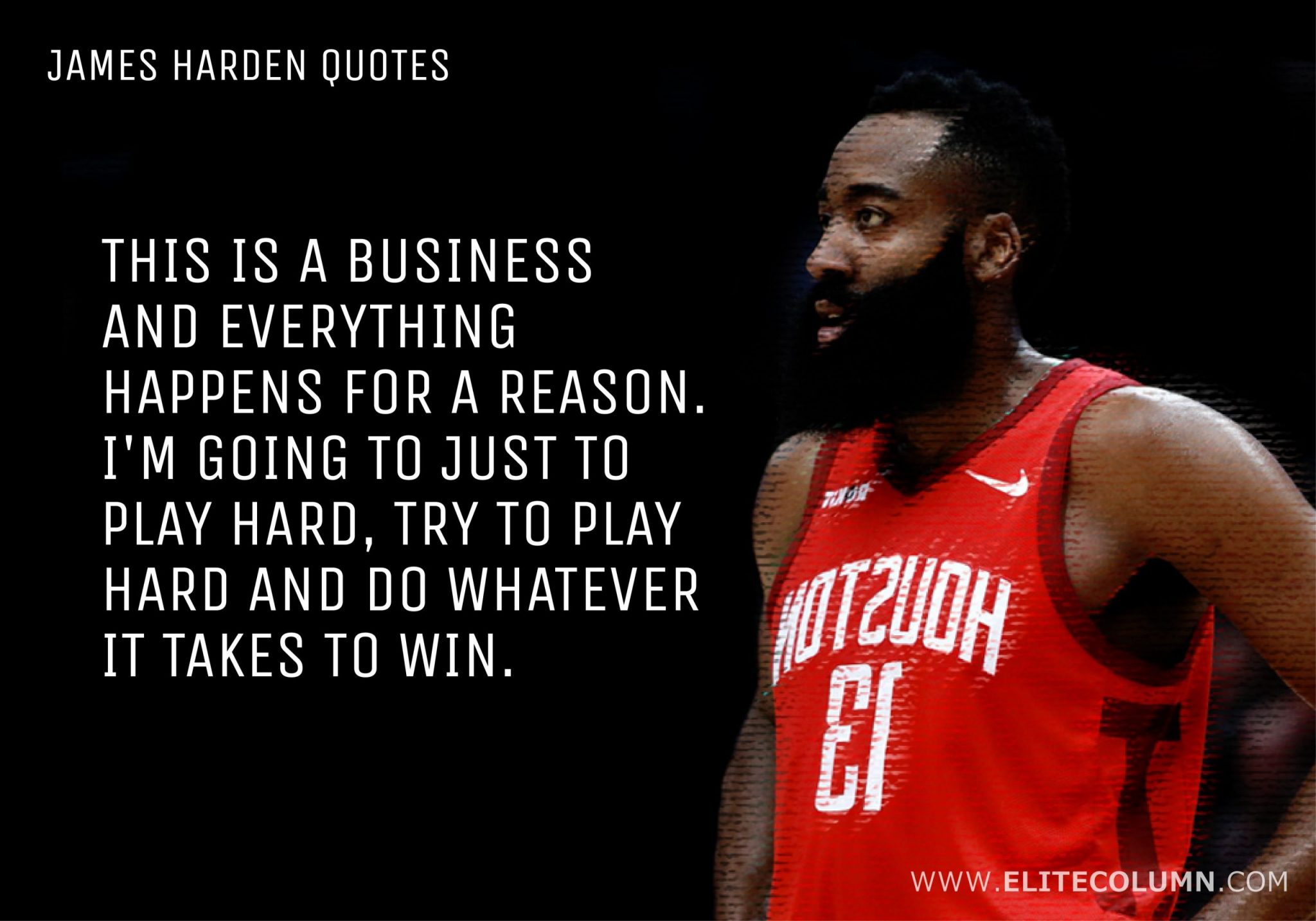 2. "This is a business and everything happens for a reason. I'm going to just to play hard, try to play hard and do whatever it takes to win." – James Harden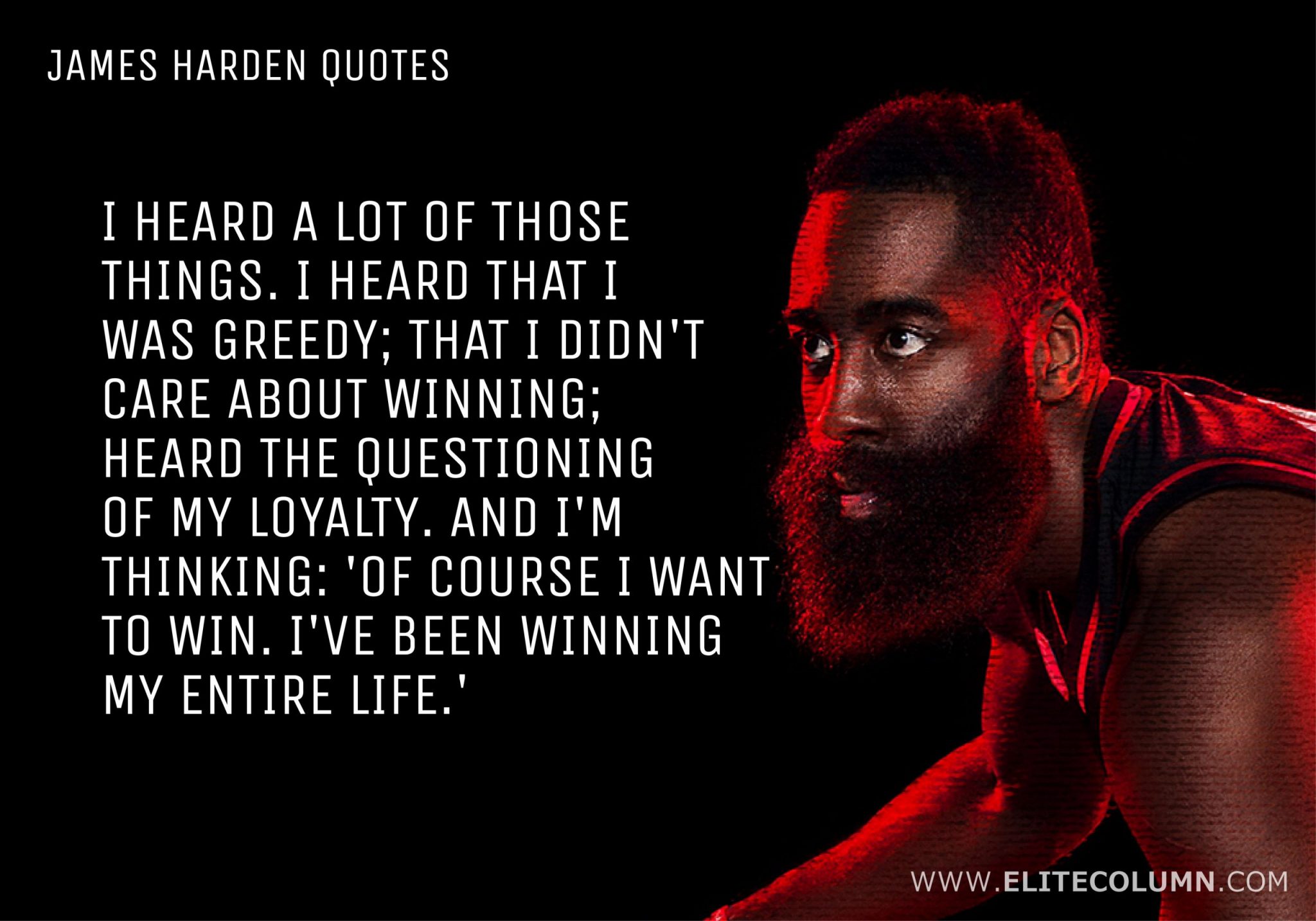 3. "I heard a lot of those things. I heard that I was greedy; that I didn't care about winning; heard the questioning of my loyalty. And I'm thinking: 'Of course I want to win. I've been winning my entire life.' – James Harden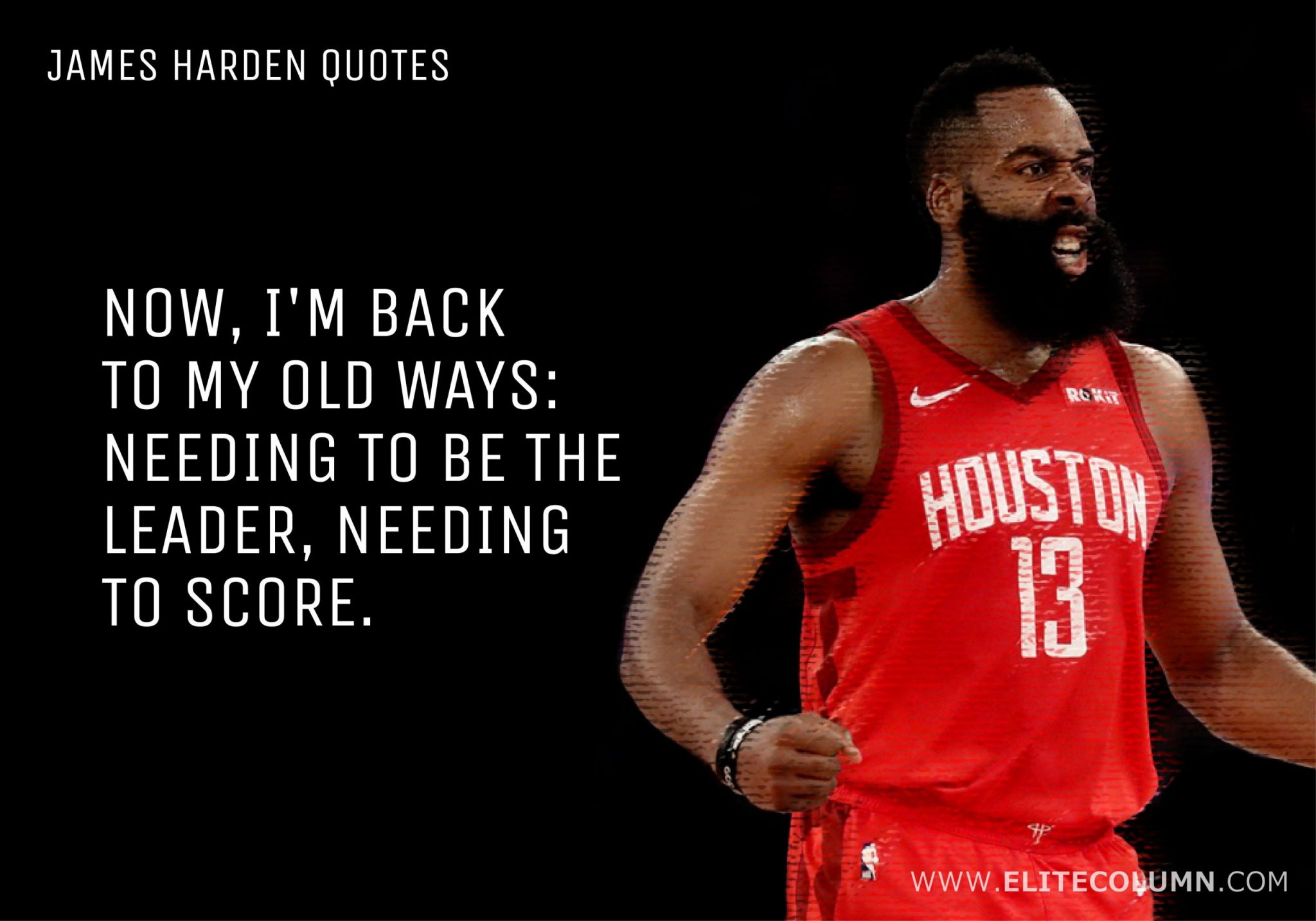 4. "Now, I'm back to my old ways: Needing to be the leader, needing to score." – James Harden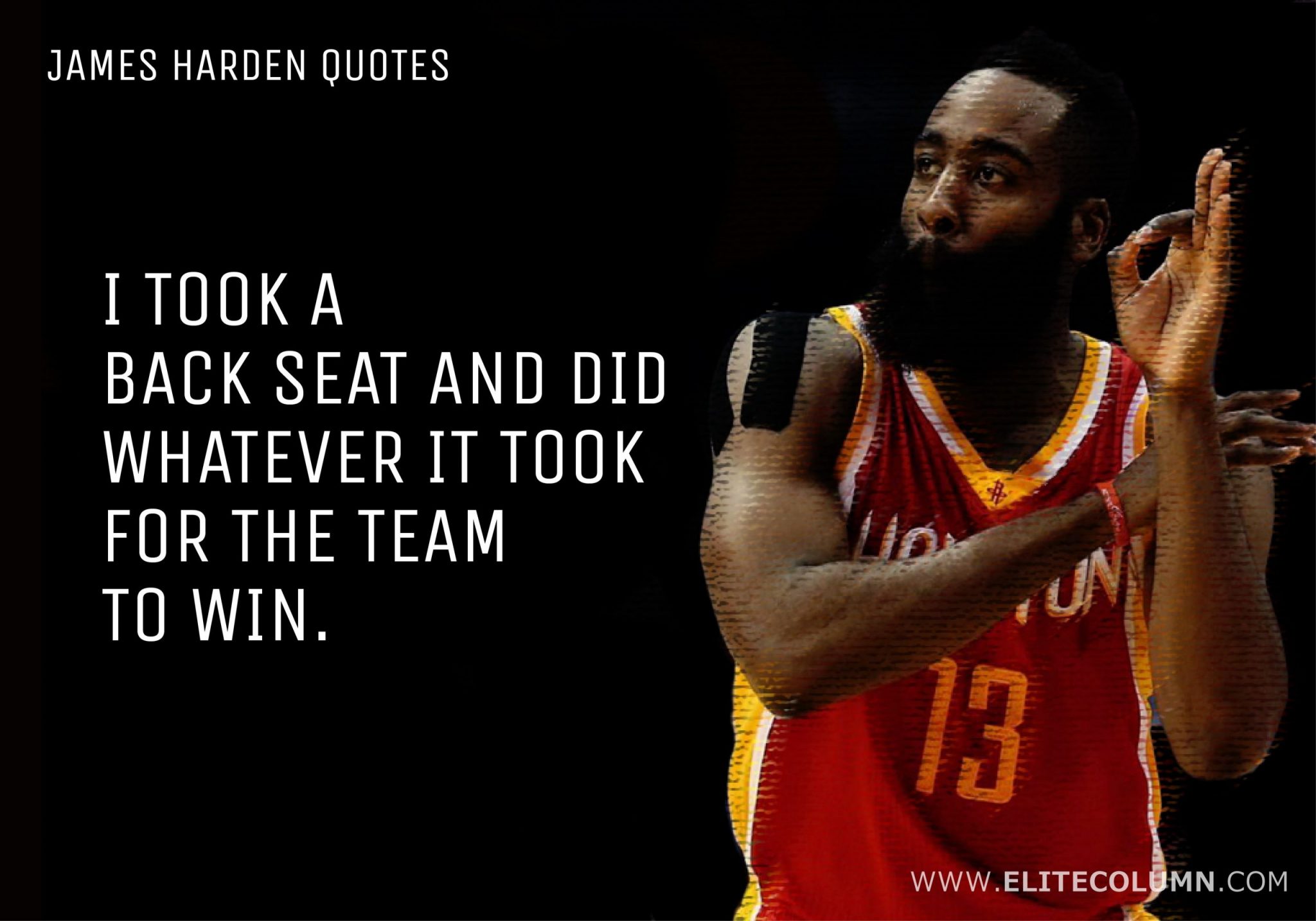 5. "I took a back seat and did whatever it took for the team to win." – James Harden
6. "Being in attack mode is something I try to bring into every single game, and that's what's making me be so successful." – James Harden
7. "No matter what the haters say, no matter when people doubt you , focus on what you want to do, and go out there and achieve it." – James Harden
Thanks for checking out the best James Harden quotes. Feel free to share the quotes with your friends. Leave a comment below and which are your favorite James Harden quotes ?
See also:
Tim Duncan Quotes | Shaquille O'Neal Quotes | Michael Jordan Quotes | Magic Johnson Quotes | LeBron James Quotes
You can find us at – Facebook | Instagram | LinkedIn | Pinterest | Twitter