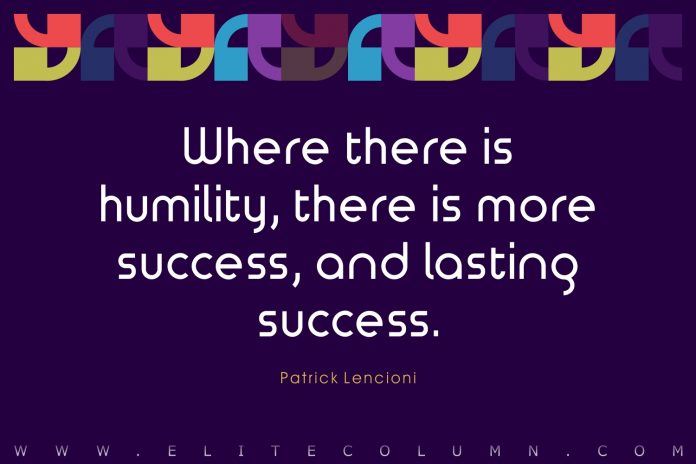 Check out 44 Humility Quotes today.
44 Best Humility Quotes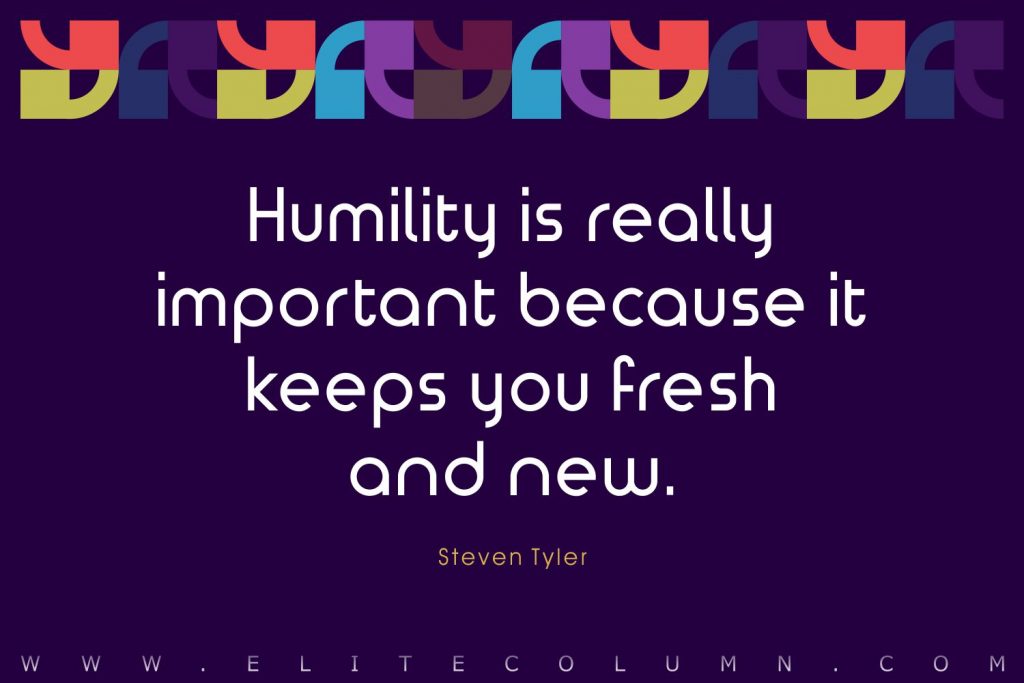 1. "Humility is really important because it keeps you fresh and new." – Steven Tyler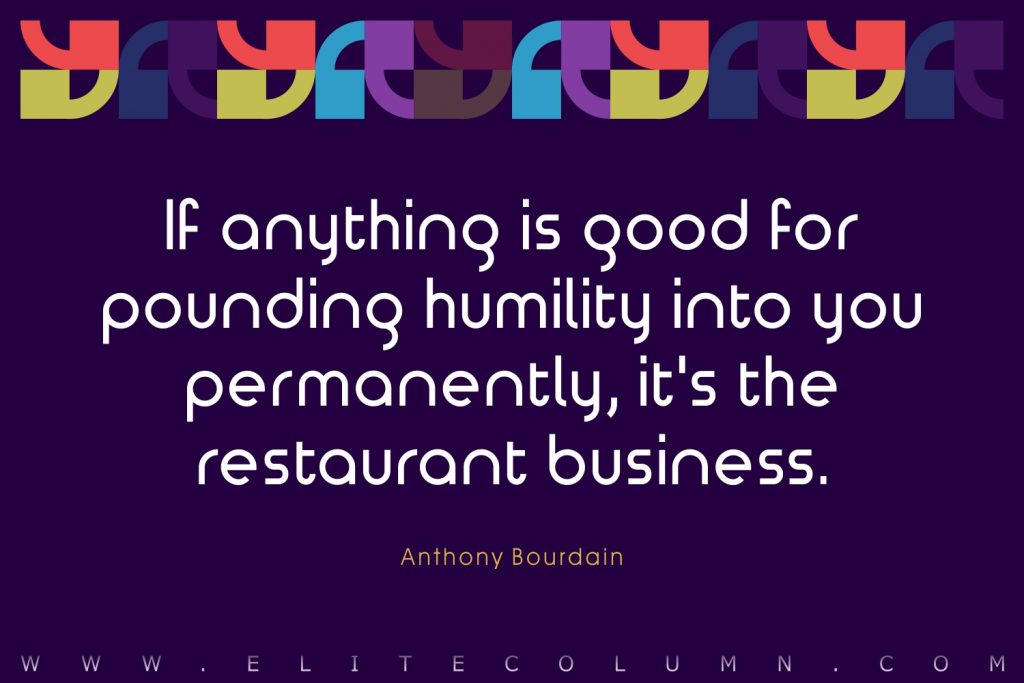 2. "If anything is good for pounding humility into you permanently, it's the restaurant business." – Anthony Bourdain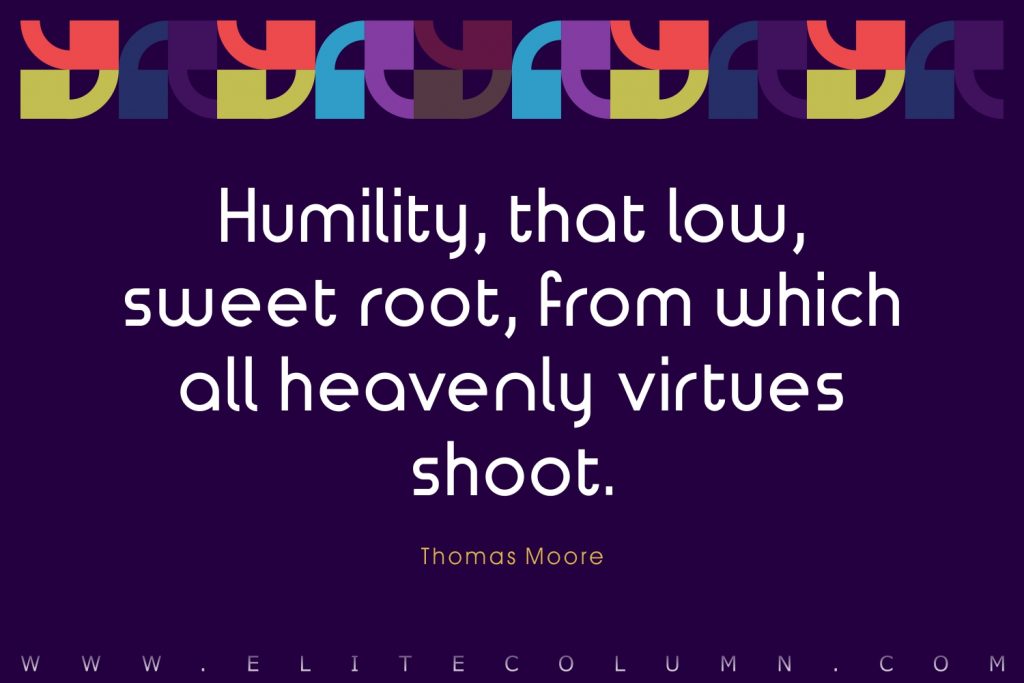 3. "Humility, that low, sweet root, from which all heavenly virtues shoot." – Thomas Moore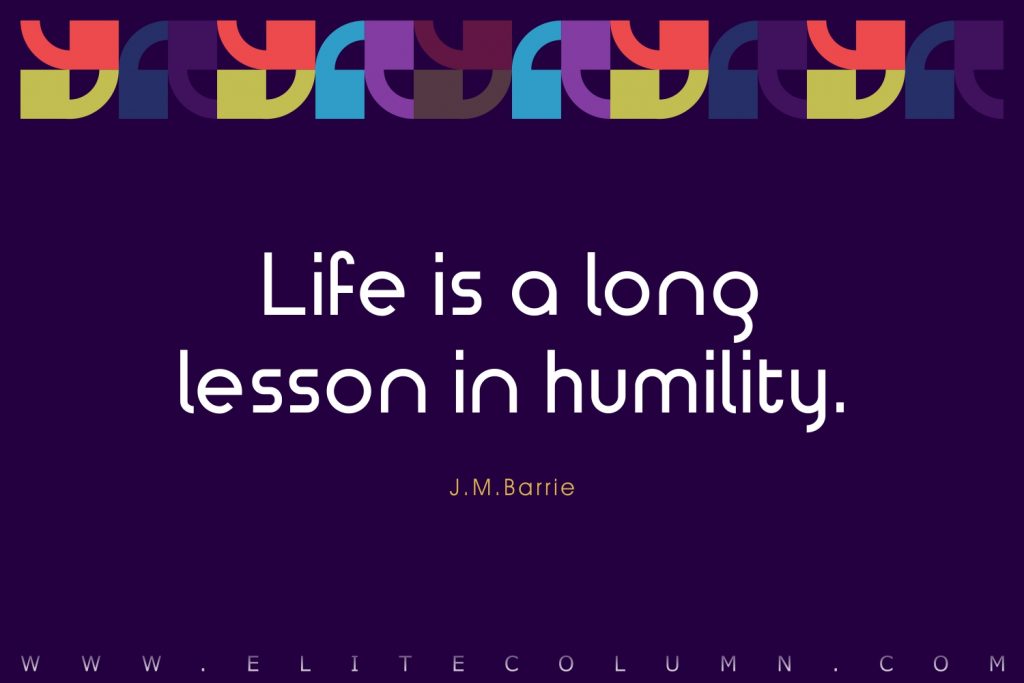 4. "Life is a long lesson in humility." – J.M. Barrie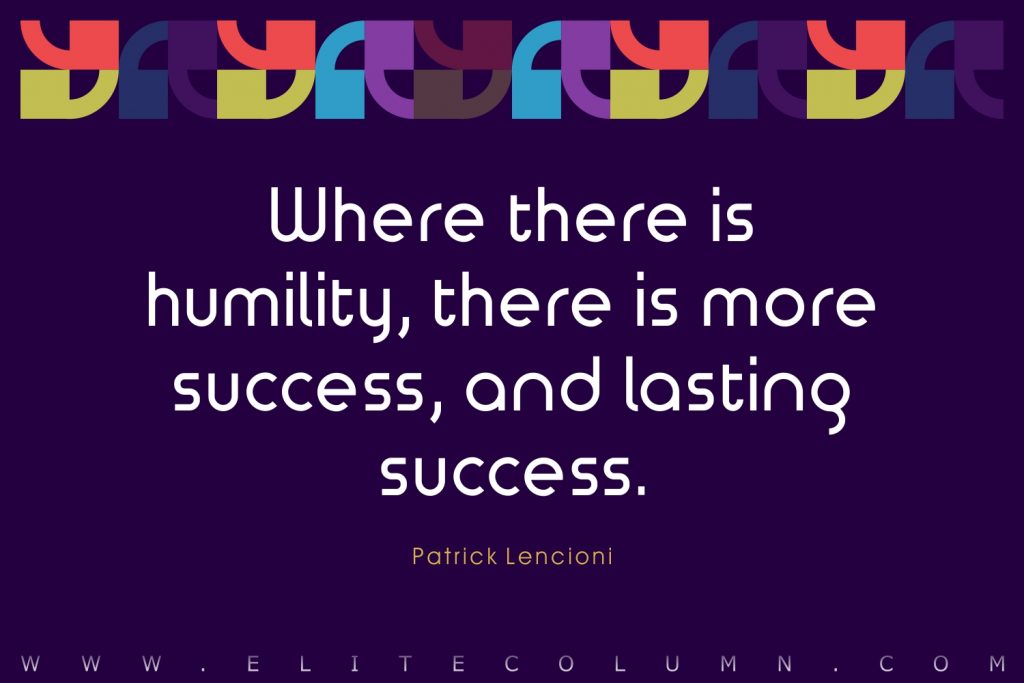 5. "Where there is humility, there is more success, and lasting success." – Patrick Lencioni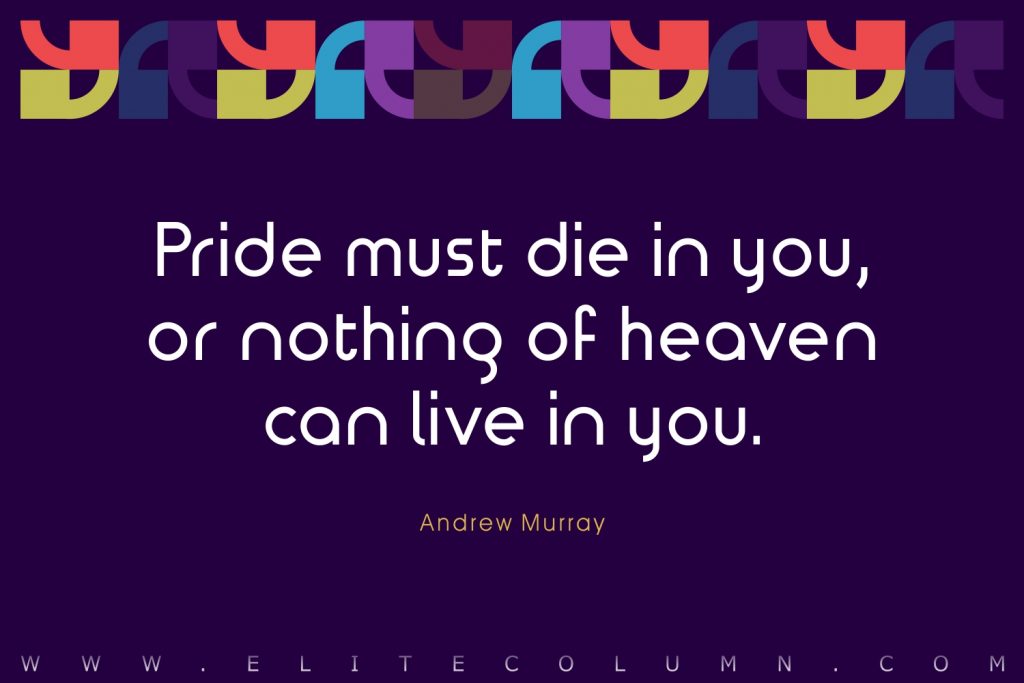 6. "Pride must die in you, or nothing of heaven can live in you." – Andrew Murray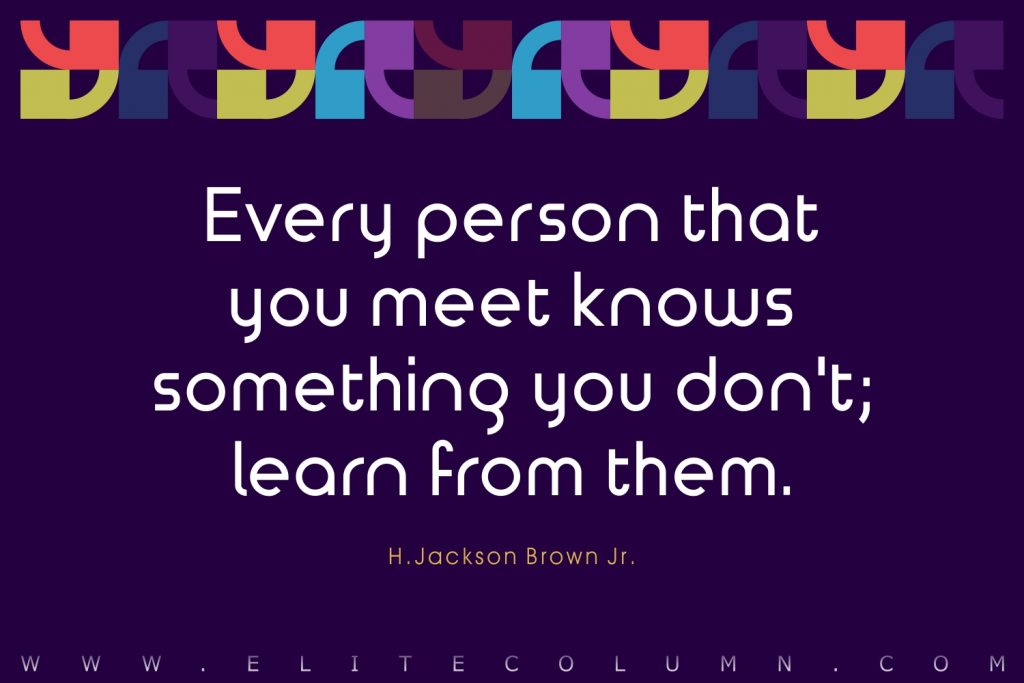 7. "Every person that you meet knows something you don't; learn from them." – H. Jackson Brown Jr.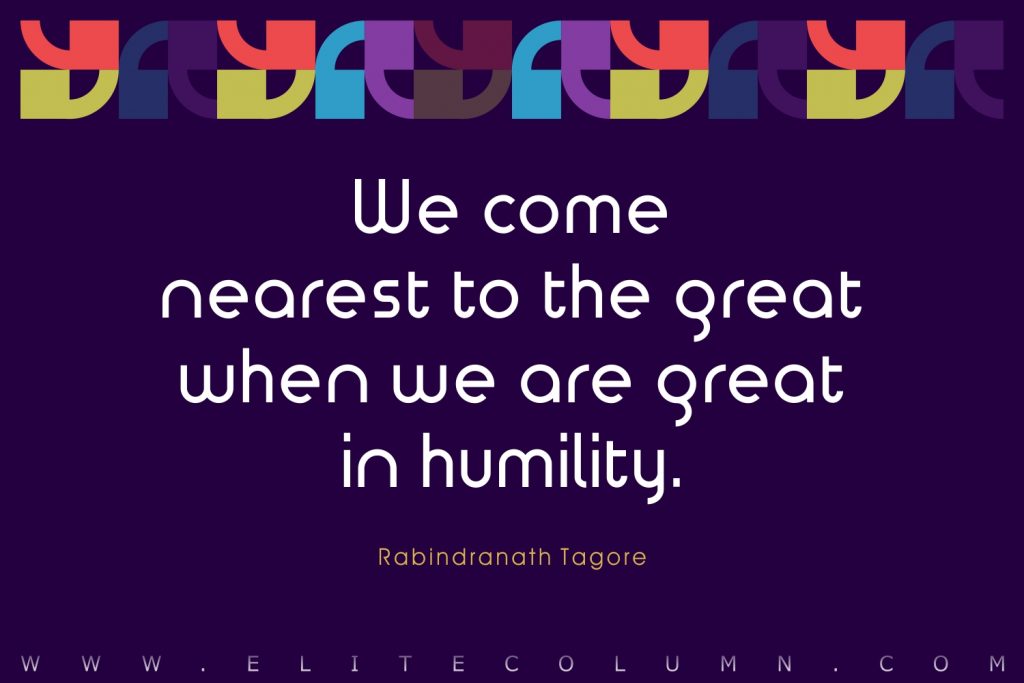 8. "We come nearest to the great when we are great in humility." – Rabindranath Tagore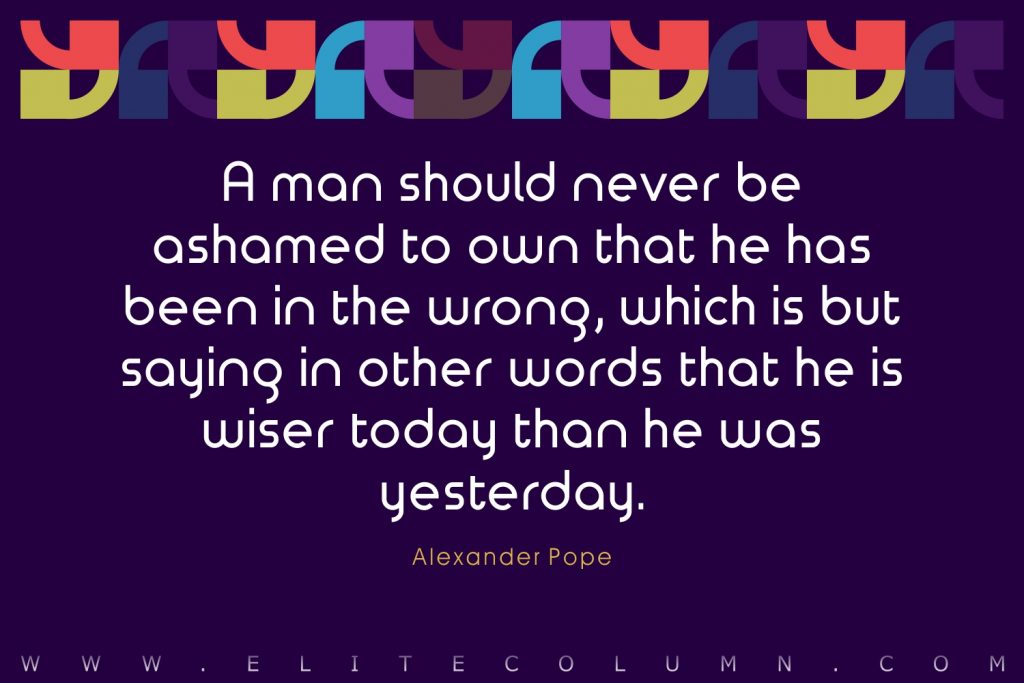 9. "A man should never be ashamed to own that he has been in the wrong, which is but saying in other words that he is wiser today than he was yesterday." – Alexander Pope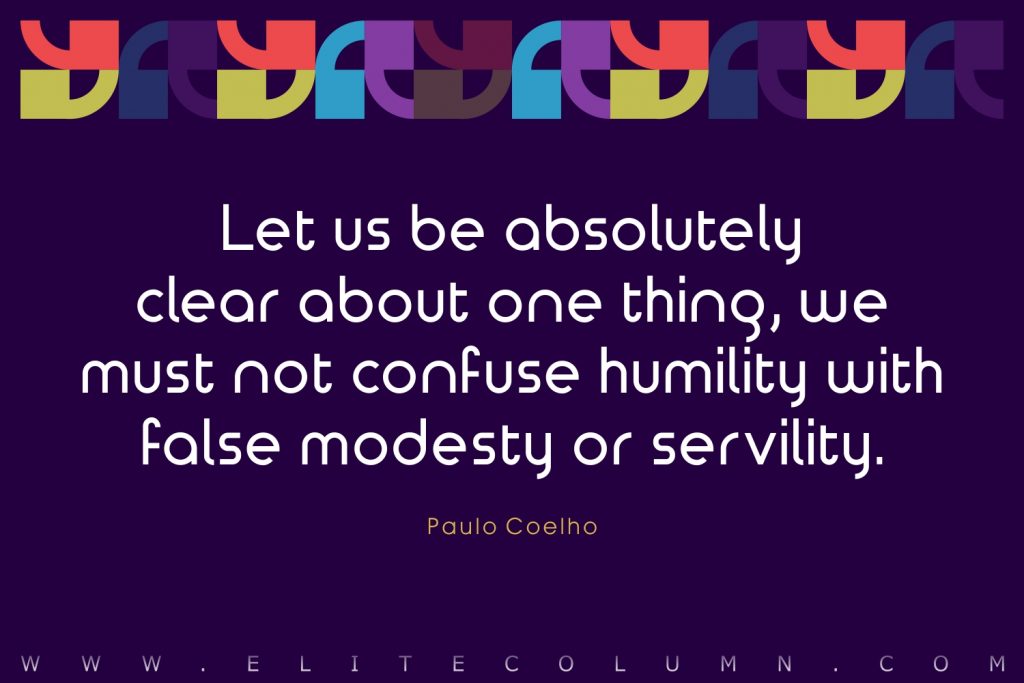 10. "Let us be absolutely clear about one thing, we must not confuse humility with false modesty or servility." – Paulo Coelho
11. "Hang in there. Hang in there. Your time will come." – Avinash VS
12. "Nothing is more deceitful than the appearance of humility. It is often only carelessness of opinion, and sometimes an indirect boast." – Jane Austen
13. "Honesty is grounded in humility and indeed in humiliation, and in admitting exactly where we are powerless." – David Whyte
14. "Selflessness is humility. Humility and freedom go hand in hand. Only a humble person can be free." – Jeff Wilson
15. "We are all apprentices in a craft where no one ever becomes a master." – Ernest Hemingway
16. "Whenever I'm around some who is modest, I think, 'Run like hell and all of fire.' You don't want modesty, you want humility." – Maya Angelou
17. "I realize today that nothing in the world is more distasteful to a man than to take the path that leads to himself." – Hermann Hesse
18. "True humility is not thinking less of yourself; it is thinking of yourself less." – Rick Warren
19. "It was pride that changed angels into devils; it is humility that makes men as angels." – Saint Augustine
20. "True humility does not know that it is humble. If it did, it would be proud from the contemplation of so fine a virtue." – Martin Luther
21. "Uncertainty is a sign of humility, and humility is just the ability or the willingness to learn." – Charlie Sheen
22. "Pride makes us artificial and humility makes us real." – Thomas Merton

23. "Humility is the solid foundation of all virtues." – Confucius
24. "The greatest friend of truth is Time, her greatest enemy is Prejudice, and her constant companion is Humility." –Charles Caleb Colton
25. "A great man is always willing to be little." – Ralph Waldo Emerson
26. "I believe the first test of a truly great man is in his humility." – John Ruskin
27. "The proud man can learn humility, but he will be proud of it." – Mignon McLaughlin
28. "The greatest lesson in life is to know that even fools are right sometimes." – Winston Churchill
29. "On the highest throne in the world, we still sit only on our own bottom." – Michel de Montaigne
30. "There is no respect for others without humility in one's self." – Henri Frederic Amiel
31. "Thank you is the best prayer that anyone could say. I say that one a lot. Thank you expresses extreme gratitude, humility, understanding." – Alice Walker
32. "Only a person who has passed through the gate of humility can ascend to the heights of the spirit." – Rudolf Steiner
33. "Real genius is nothing else but the supernatural virtue of humility in the domain of thought." – Simone Weil
35. "Great leaders don't need to act tough. Their confidence and humility serve to underscore their toughness." – Simon Sinek
36. "Humility is no substitute for a good personality." – Fran Lebowitz
37. "Humility is throwing oneself away in complete concentration on something or someone else." – Madeleine L'Engle
38. "Power is dangerous unless you have humility." – Richard J. Daley
39. "There are two things that men should never weary of, goodness and humility; we get none too much of them in this rough world among cold, proud people." – Robert Louis Stevenson
40. "Humility is preserved when I give credit where credit is due, to God." – Mother Angelica
41. "When a man truly sees himself, he knows nobody can say anything about him that is too bad." – D. Martyn Lloyd-Jones
42. "Humility is not something that comes naturally. But it is a cardinal virtue that should be pursued more than any other." – Joyce Meyer
43. "Never curse a fall. The ground is where humility lives." – Yasmin Mogahed
44. "Humility is to make a right estimate of oneself." – Charles H. Spurgeon
Thanks for checking out the best Humility Quotes. Feel free to share the quotes with your friends. Leave a comment below and which are your favourite Humility Quotes ?
See also:
Learning Quotes | Famous Quotes | Ego Quotes | Knowledge Quotes | Focus Quotes | Truth Quotes |Writing Quotes |Failure Quotes
You can find us at – Facebook | Instagram | LinkedIn | Pinterest | Twitter