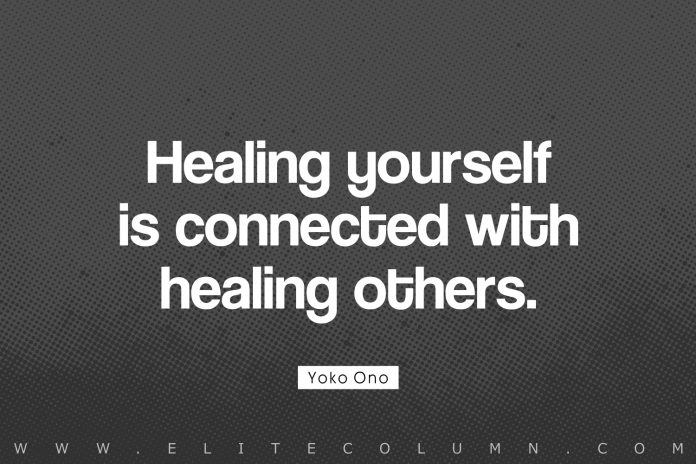 Check out 40 Healing Quotes today.
40 Best Healing Quotes
1. "Healing takes courage, and we all have courage, even if we have to dig a little to find it." – Tori Amos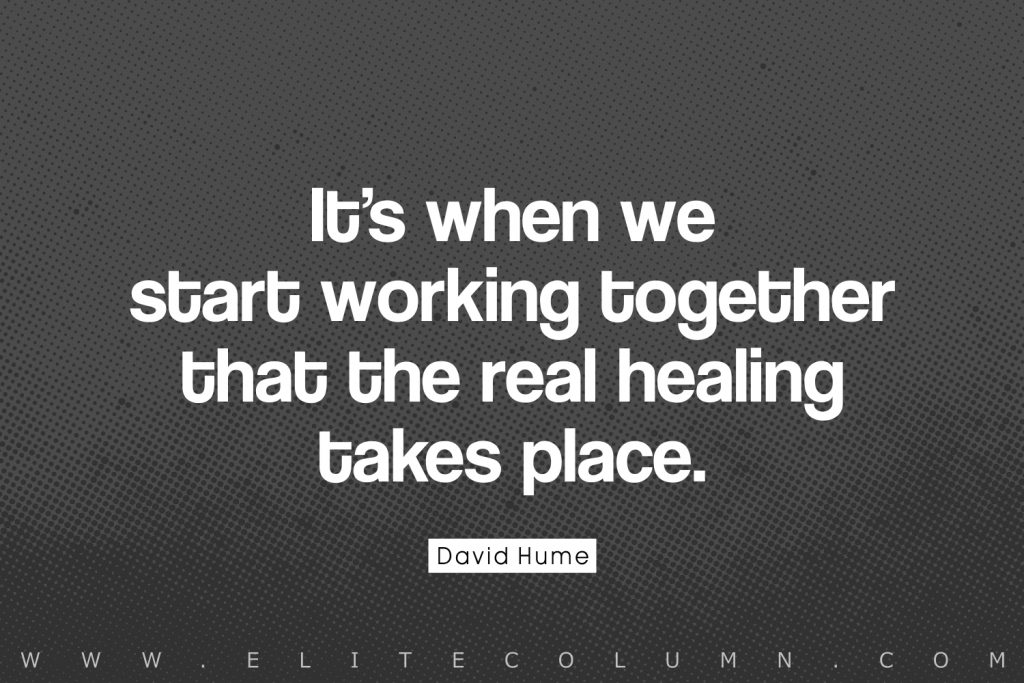 2. "It's when we start working together that the real healing takes place." – David Hume
3. "To me, forgiveness is the cornerstone of healing." – Sylvia Fraser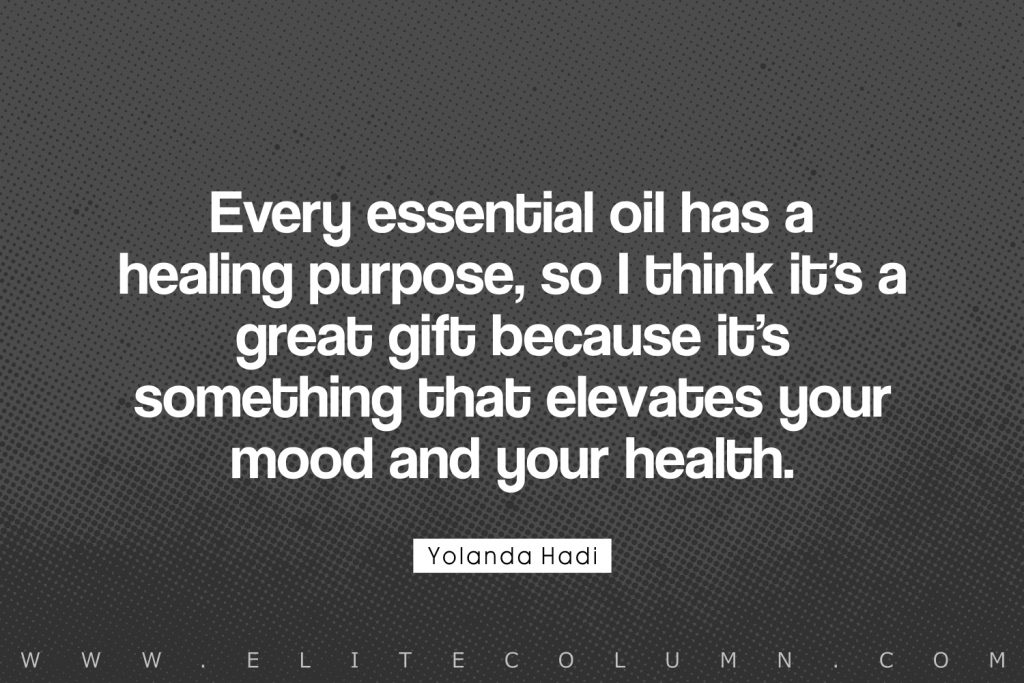 4. "Every essential oil has a healing purpose, so I think it's a great gift because it's something that elevates your mood and your health." – Yolanda Hadi
5. "Reconciliation is a part of the healing process, but how can there be healing when the wounds are still being inflicted?" – N. K. Jemisin
See also:
Inspirational Quotes for Kids | Inspirational Quotes for Students | Inspirational Quotes for Work | Inspirational Quotes for Women | Inspirational Quotes for Teachers | Inspirational Quotes for Girls | Inspirational Quotes for Men | Inspirational Quotes for Children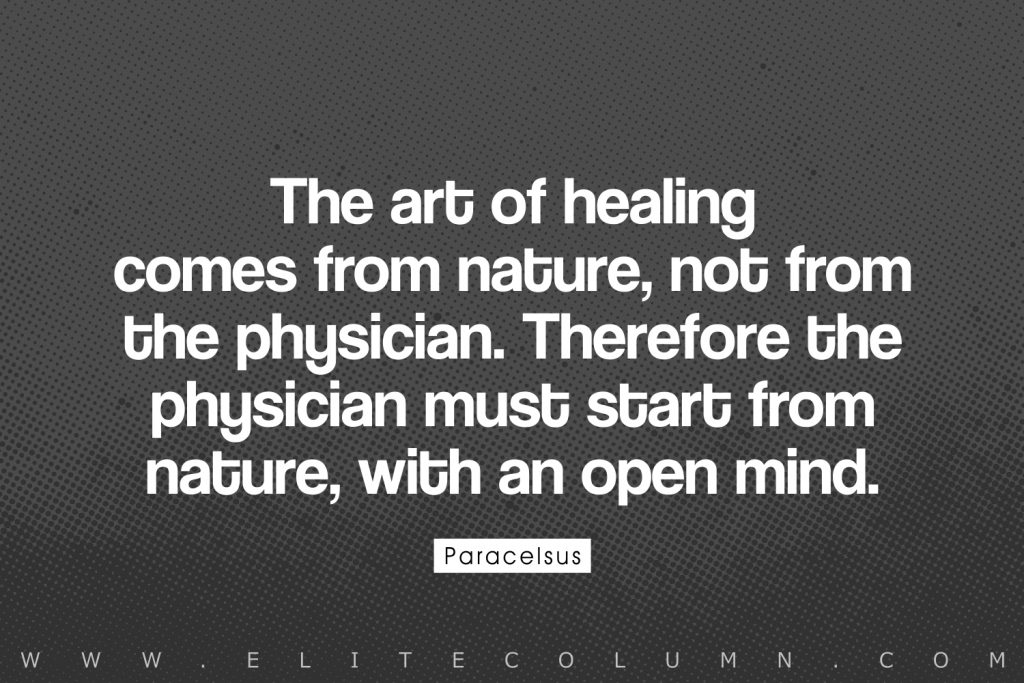 6. "The art of healing comes from nature, not from the physician. Therefore the physician must start from nature, with an open mind." – Paracelsus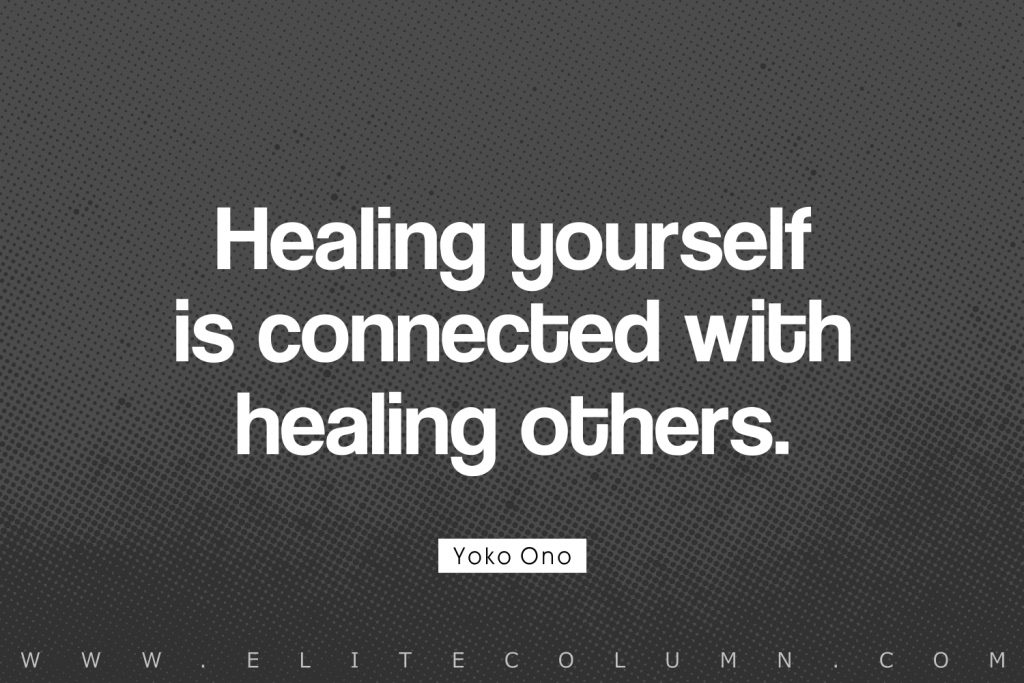 7. "Healing yourself is connected with healing others." – Yoko Ono
8. "Healing is an art. It takes time, it takes practice. It takes loves." – Maza Dohta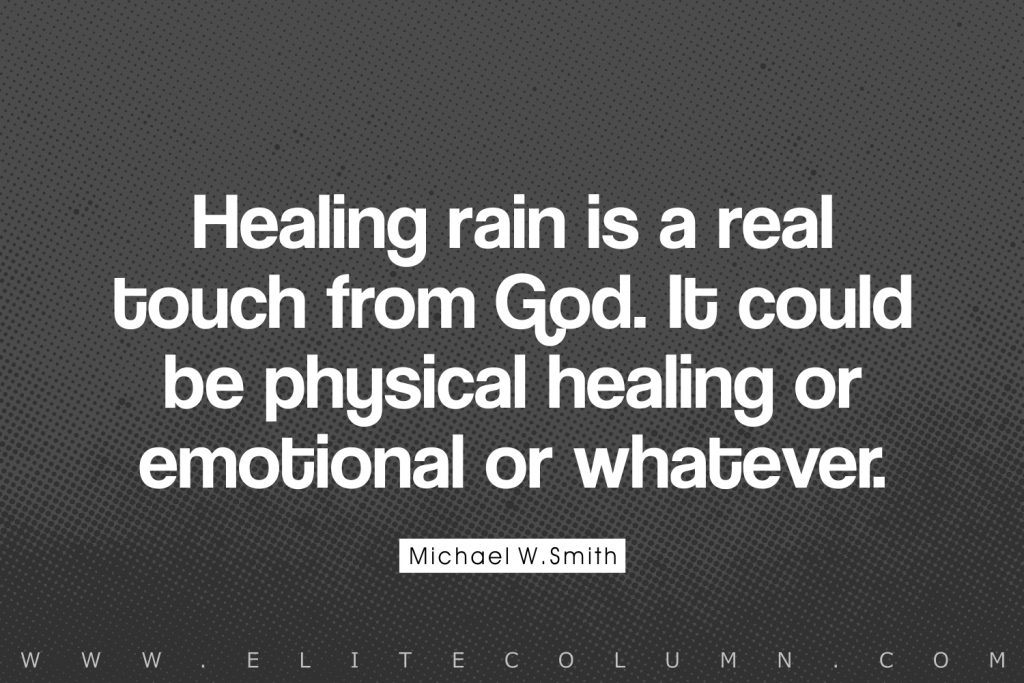 9. "Healing rain is a real touch from God. It could be physical healing or emotional or whatever." – Michael W. Smith
10. "As much as you can eat healthy, it's also important to remember to drink healthy too. Tea is very healing." – Kristin Chenoweth
11. "In every community, there is work to be done. In every nation, there are wounds to heal. In every heart, there is the power to do it." – Marianne Williamson
12. "Give it air & let the scar on your soul reveal itself, because, like the body, it too was made to heal itself." – Curtis Tyrone Jones
13. "The greatest healing would be to wake up from what we are not." – Mooji
14. "You've been criticizing yourself for years and it hasn't worked. Try approving of yourself and see what happens." – Louise Hay
15. "The ache will always be there, but the intensity will fade, and you'll find other beautiful things to fill your days with." – Lang Leav
16. "The soul always knows what to do to heal itself. The challenge is to silence the mind." – Caroline Myss
17. "Emotional pain cannot kill you, but running from it can. Allow. Embrace. Let yourself feel. Let yourself heal." – Vironika Tugaleva
18. "What happens when people open their hearts?" "They get better." – Haruki Murakami
19. "Our wounds are often the openings into the best and most beautiful part of us." – David Richo
20. "Healing doesn't mean the damage never existed. It means the damage no longer controls your life." – Akshay Dubey
21. "By far the strongest poison to the human spirit is the inability to forgive oneself or another person. Forgiveness is no longer an option but a necessity for healing." – Caroline Myss
22. "Healing does not mean going back to the way things were before, but rather allowing what is now to move us closer to God." – Ram Dass
23. "Don't turn away. Kep your gaze on the bandaged place. That's where the light enters you." – Rumi
24. "Love one another and help others to rise to the higher levels, simply by pouring out love. Love is infectious and the greatest healing energy." – Sai Baba
25. "Just like there's always time for pain, there's always time for healing." – Jennifer Brown
26. "Healing is embracing what is most feared; healing is opening what has been closed, softening what has hardened into obstruction, healing is learning to trust life." – Jeanne Achterberg
27. "To recognize one's own insanity is, of course, the arising of sanity, the beginning of healing and transcendence." – Eckhart Tolle
28. "Meditation can help us embrace our worries, our fear, our anger; and that is very healing. We let our own natural capacity of healing do the work." – Thich Nhat Hanh
29. "When I stand before thee at the day's end, thou shalt see my scars and know that I had my wounds and also my healing." – Rabindranath Tagore
30. "Our sorrows and wounds are healed only when we touch them with compassion." – Buddha
31. "Every time your heart is broken, a doorway cracks open to a world full of new beginnings, new opportunities." – Patti Roberts
32. "As soon as healing takes place, go out and heal somebody else." – Maya Angelou
33. "To heal is to touch with love that which we previously touched with fear." – Stephen Levine
34. "Only when we face the impossible, and experience the unbearable, do we find out who we truly are." – Vironika Tugaleva
35. "For me, singing sad songs often has a way of healing a situation. It gets the hurt out in the open – into the light, out of the darkness." – Reba McEntire
36. "Ultimately, there can be no complete healing until we have restored our primal trust in life." – Georg Feuerstein
37. "Feelings are much like waves, we can't stop them from coming but we can choose which ones to surf." – Jonatan Martensson
38. "Eventually you will come to understand that love heals everything, and love is all there is." – Gary Zukav
39. "Healing requires from us to stop struggling, but to enjoy life more and endure it less." – Darina Stoyanova
40. "The human heart has a way of making itself large again even after it's been broken into a million pieces." – Robert James Waller
Thanks for checking out the best Healing Quotes. Feel free to share the quotes with your friends. Leave a comment below and which are your favourite Healing Quotes ?
See also:
Prayer Quotes | Cousin Quotes | Reading Quotes | Thinking Quotes | Self Respect Quotes | Parenting Quotes | Entrepreneur Quotes | Mind Quotes
You can find us at – Facebook | Instagram | LinkedIn | Pinterest | Twitter