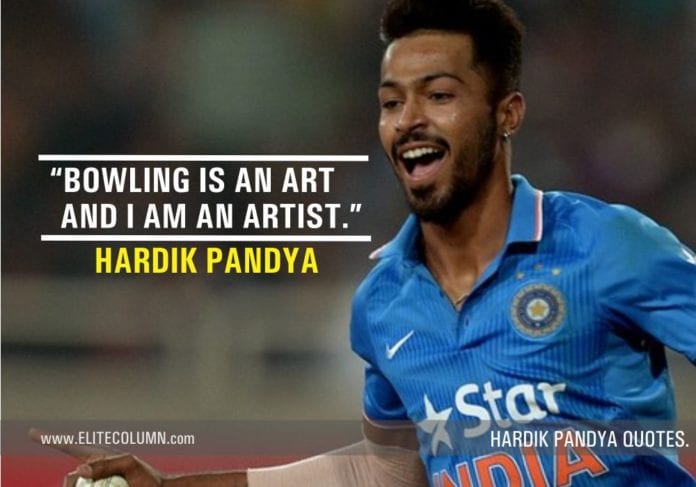 Hardik Pandya is India's new fire brand player to say the least. Since he joined the IPL T20 Mumbai Indians squad in 2013, he has proved himself as a dependable all-rounder and his performance has been improving day by day. He has come from a very modest background from Gujarat and in a couple of interviews, he has even accepted that he had to live in a rented apartment because of the family's bad financial condition. Hardik Pandya quotes will fuel your passion and here are some of the best Hardik Pandya quotes to give us an idea about his confidence and intelligence.
9 Motivational Hardik Pandya Quotes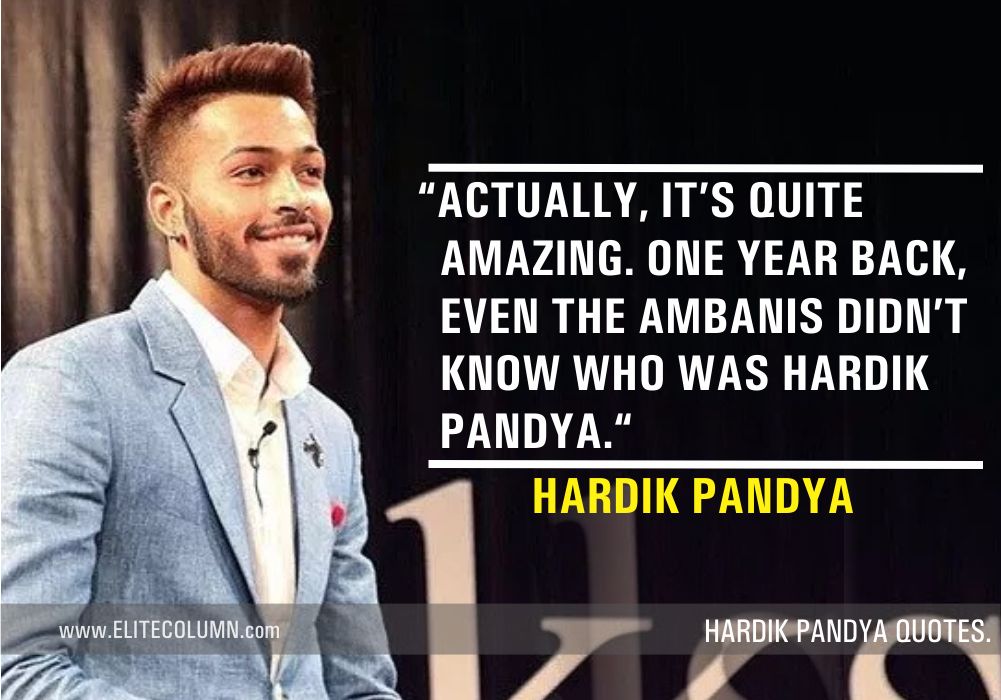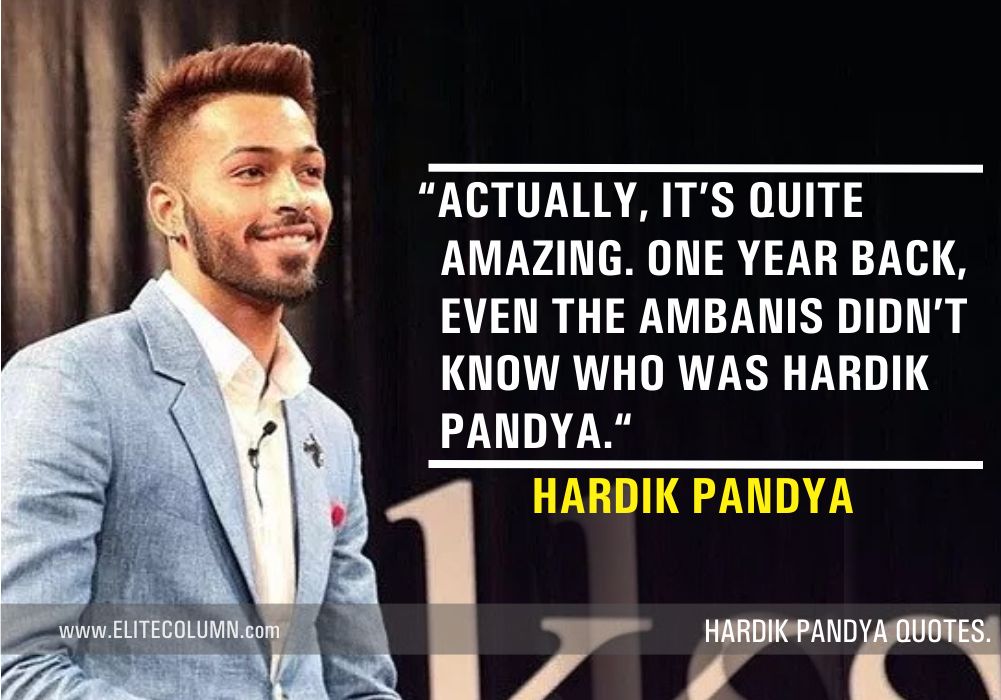 1. "Actually it's quite amazing. One year back, even the Ambani's didn't know who was Hardik Pandya." – Hardik Pandya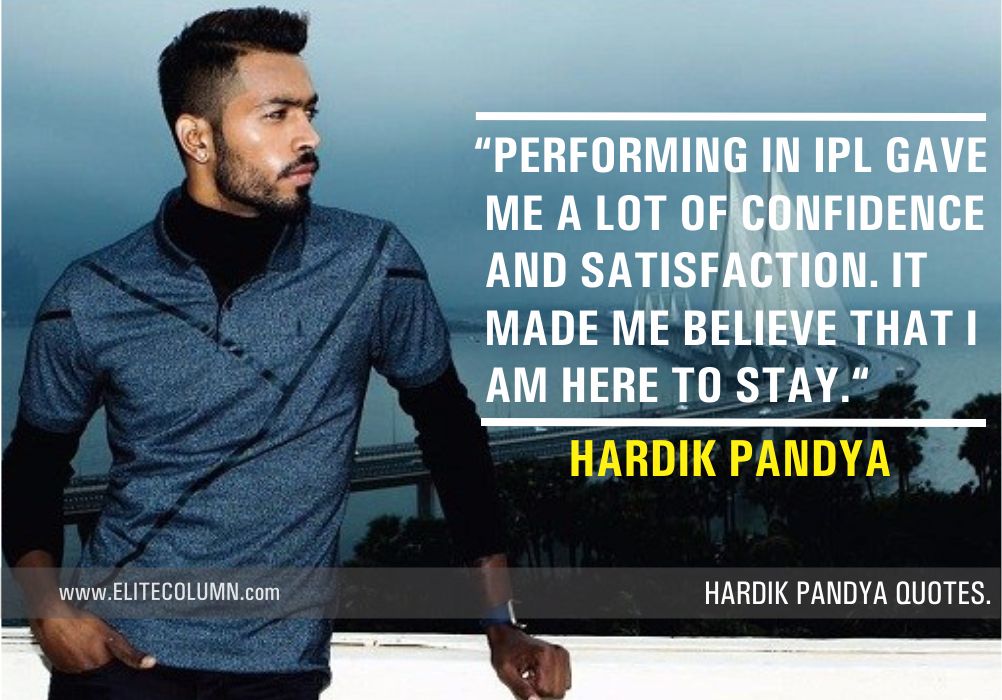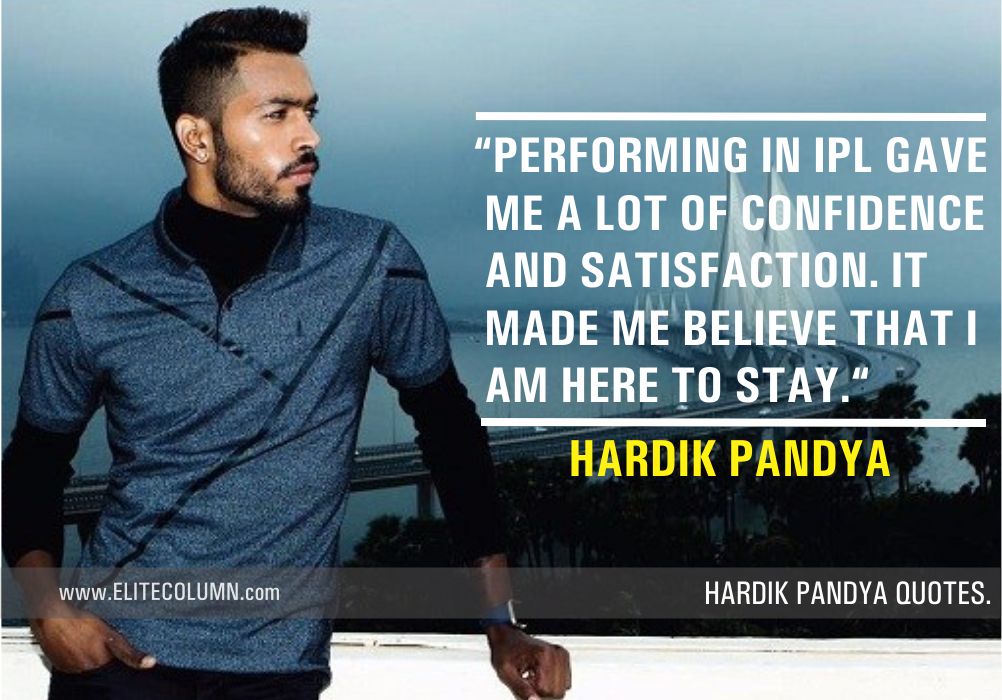 2. "Performing in IPL gave me a lot of confidence and satisfaction. It made me believe that I am here to stay." – Hardik Pandya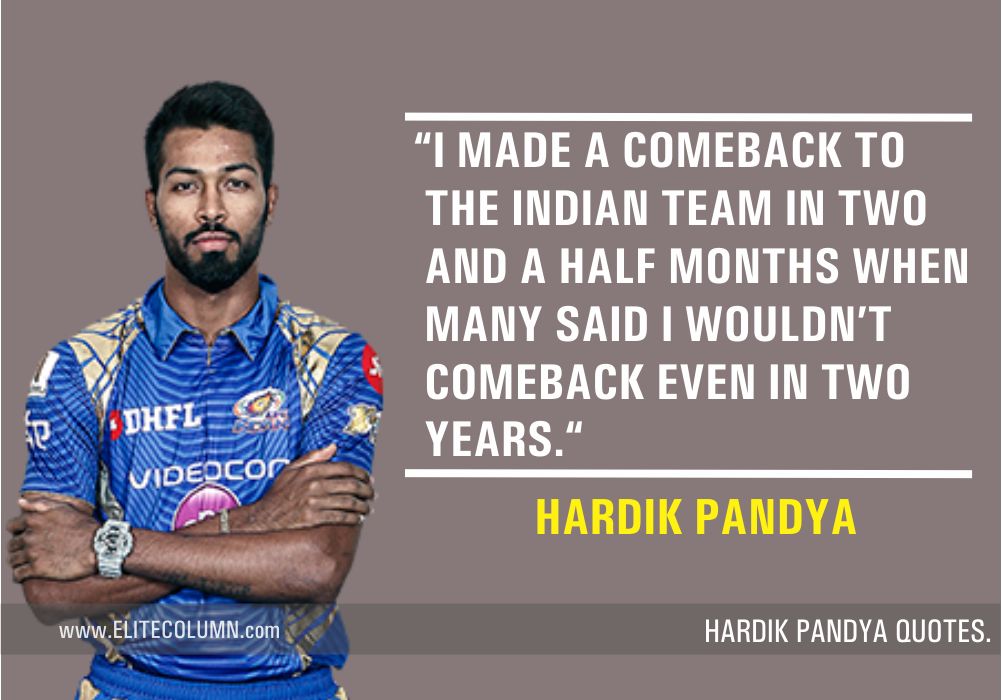 3. "I made a comeback to the Indian team in two and a half months when many said I wouldn't comeback even in two years." – Hardik Pandya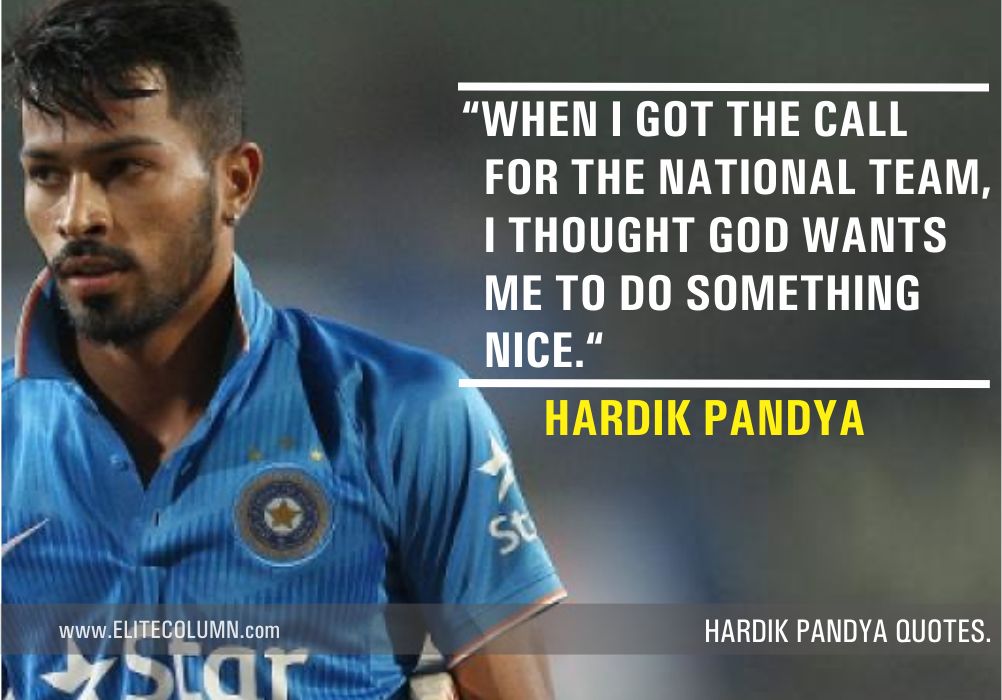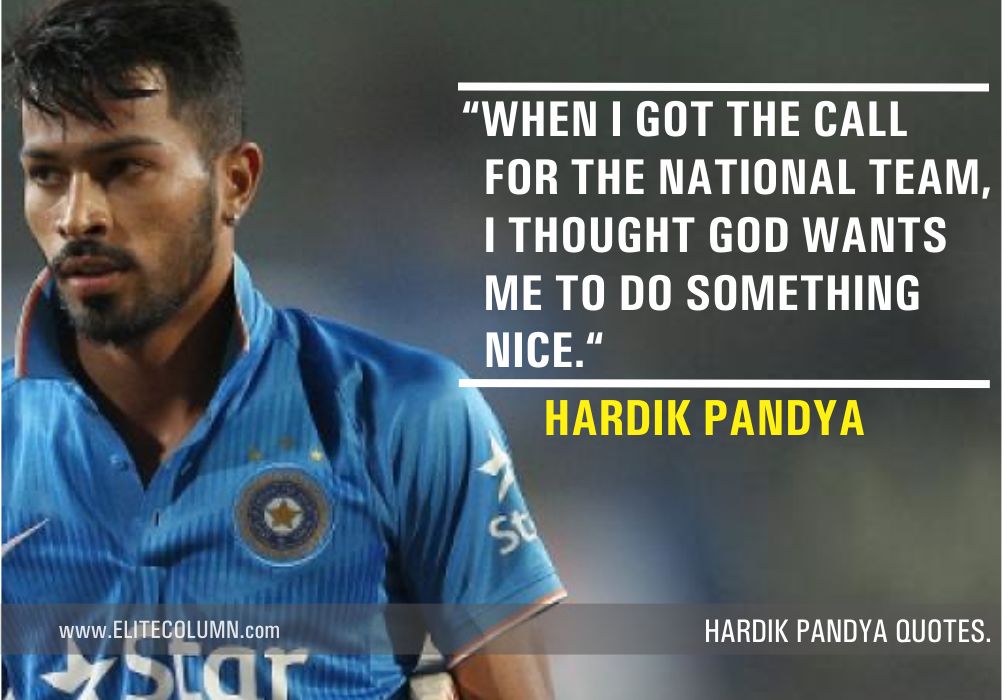 4. "When I got the call for the national team, I thought God wants me to do something nice." – Hardik Pandya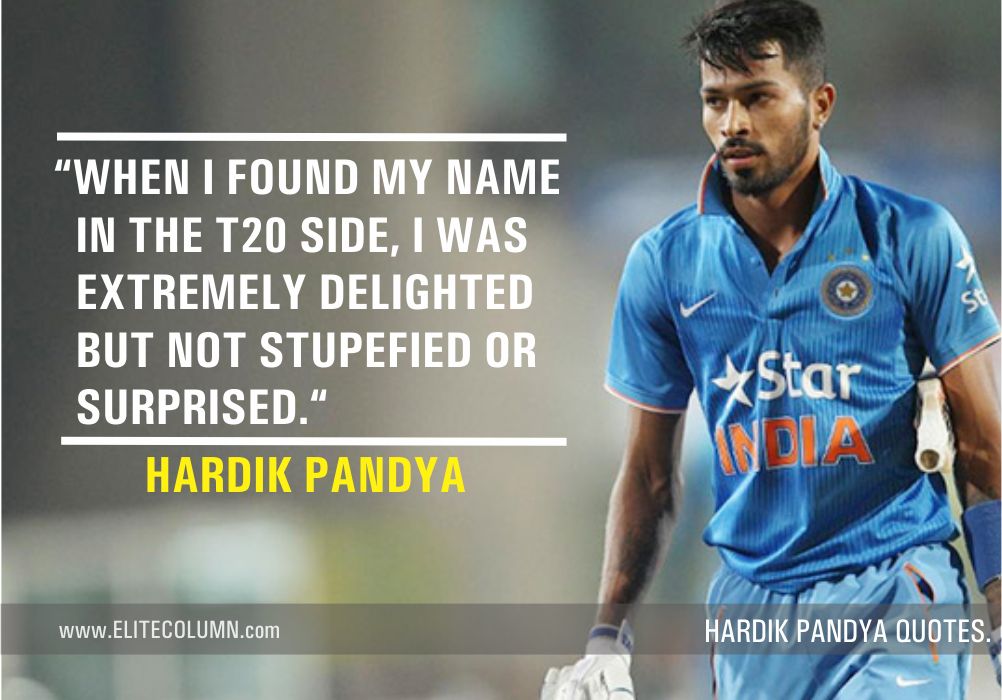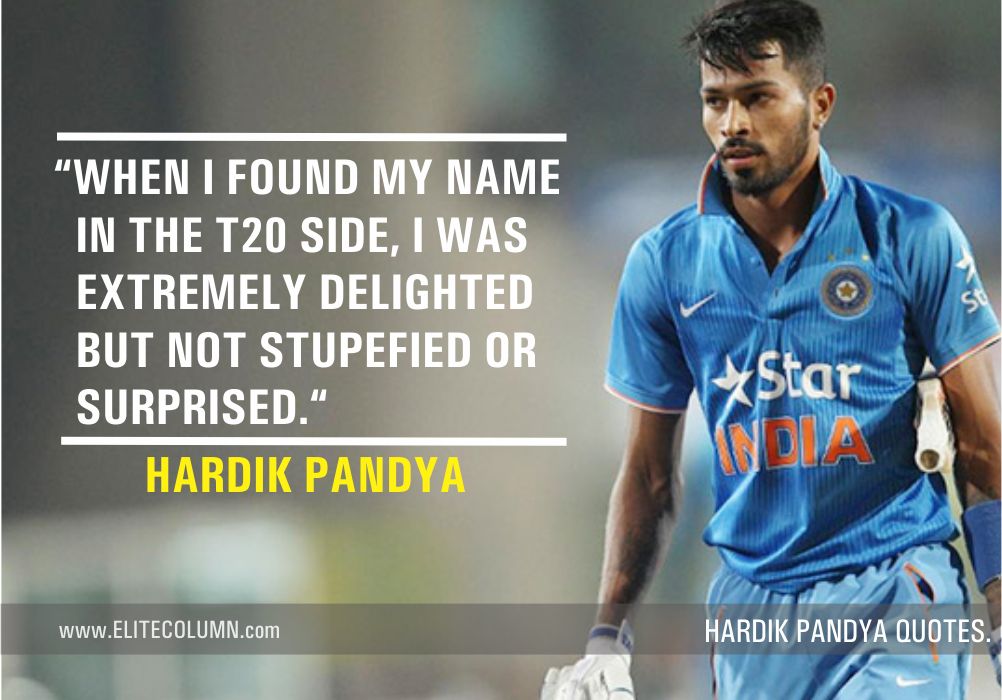 5. "When I found my name in the T20 side, I was extremely delighted but not stupefied or surprised." – Hardik Pandya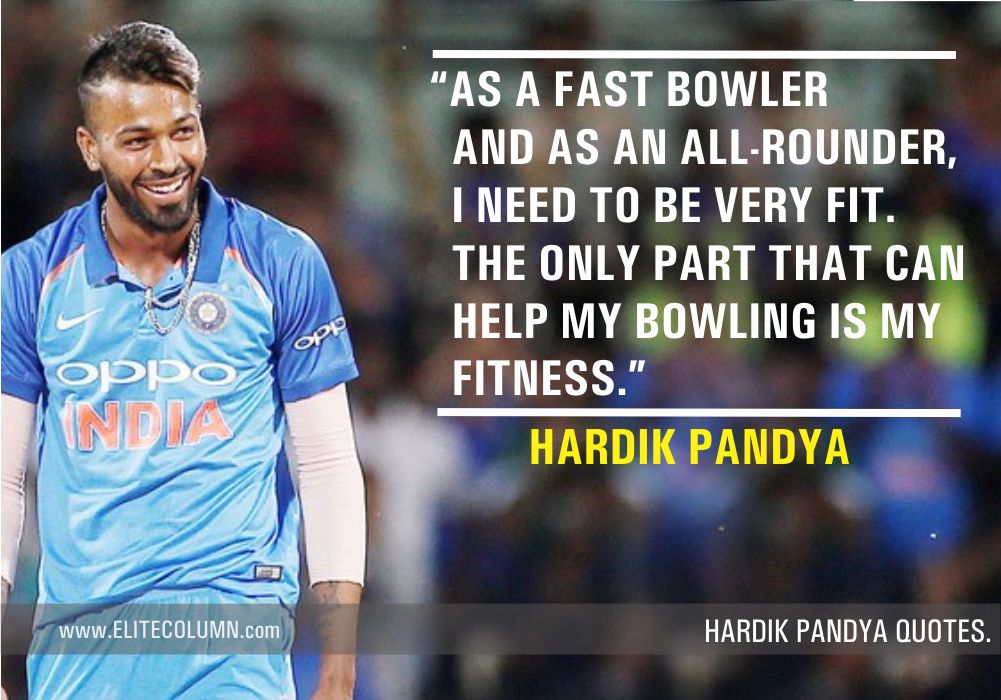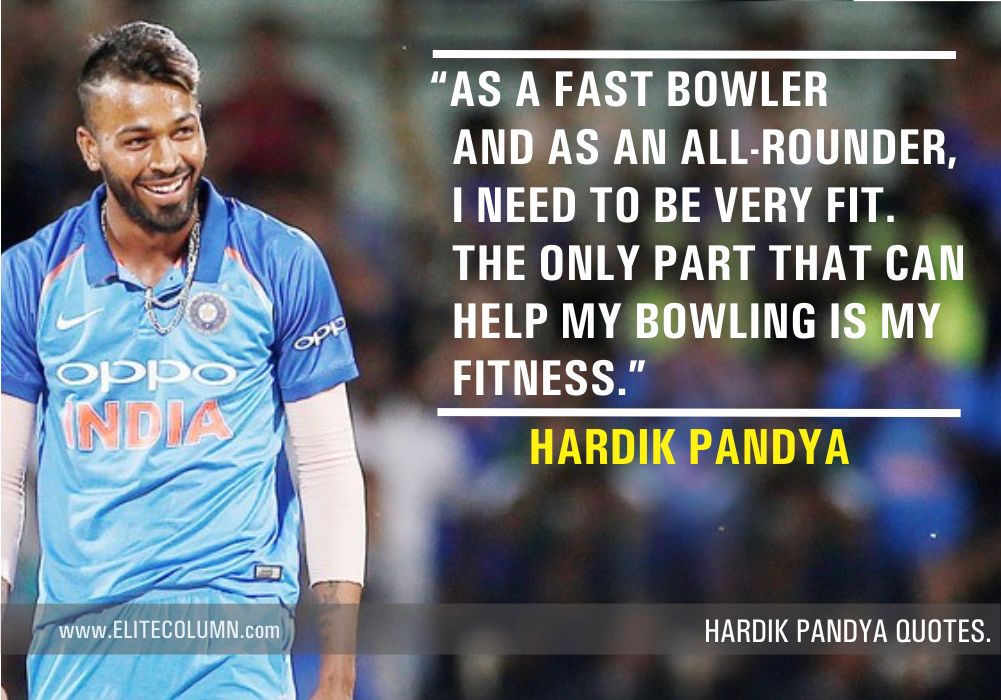 6. "As a fast bowler and as an all-rounder, I need to be very fit. The only part that can help my bowling is my fitness." – Hardik Pandya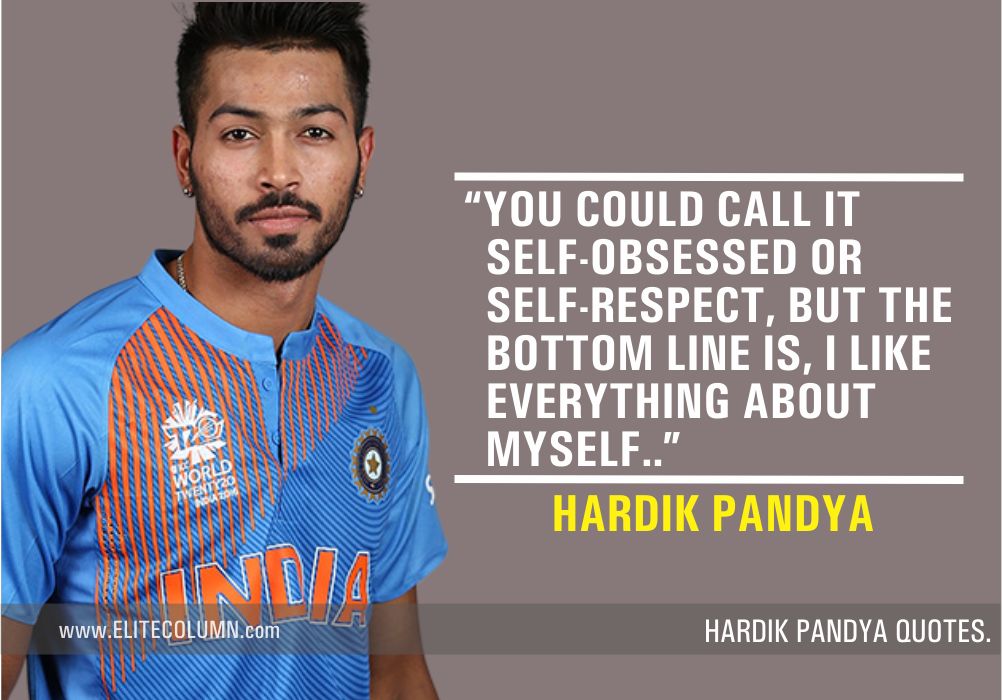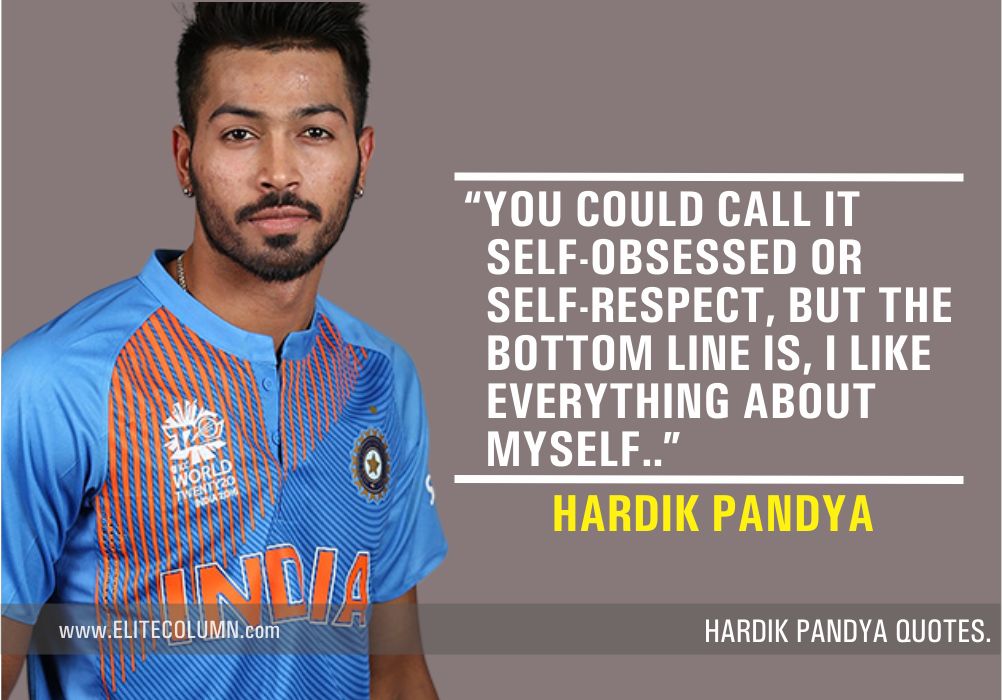 7. "You could call it self-obsessed or self-respect, but the bottom line is, I like everything about myself." – Hardik Pandya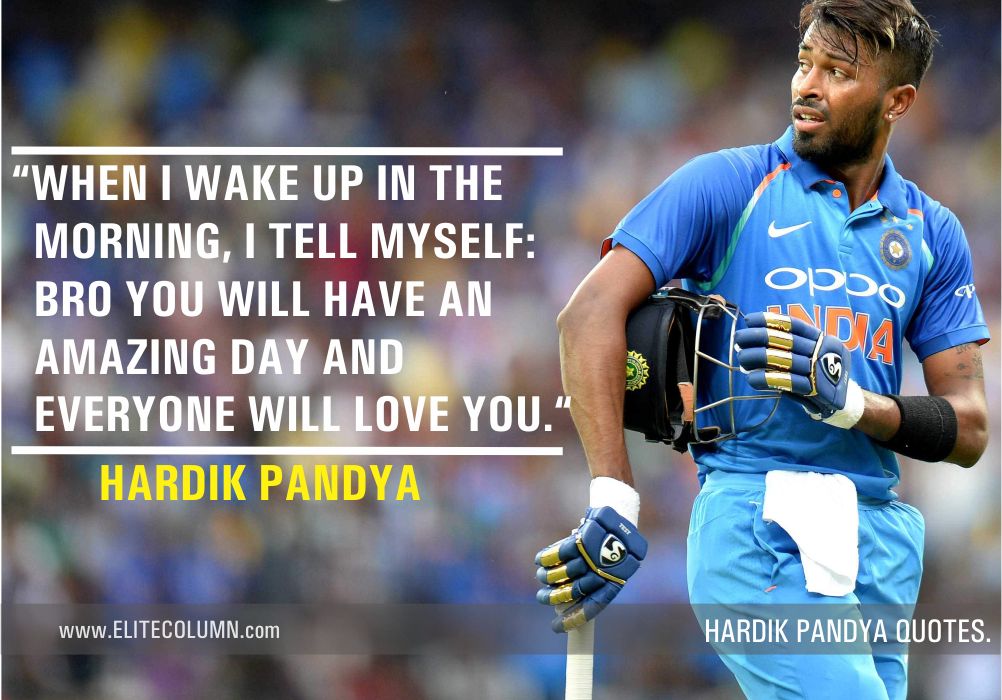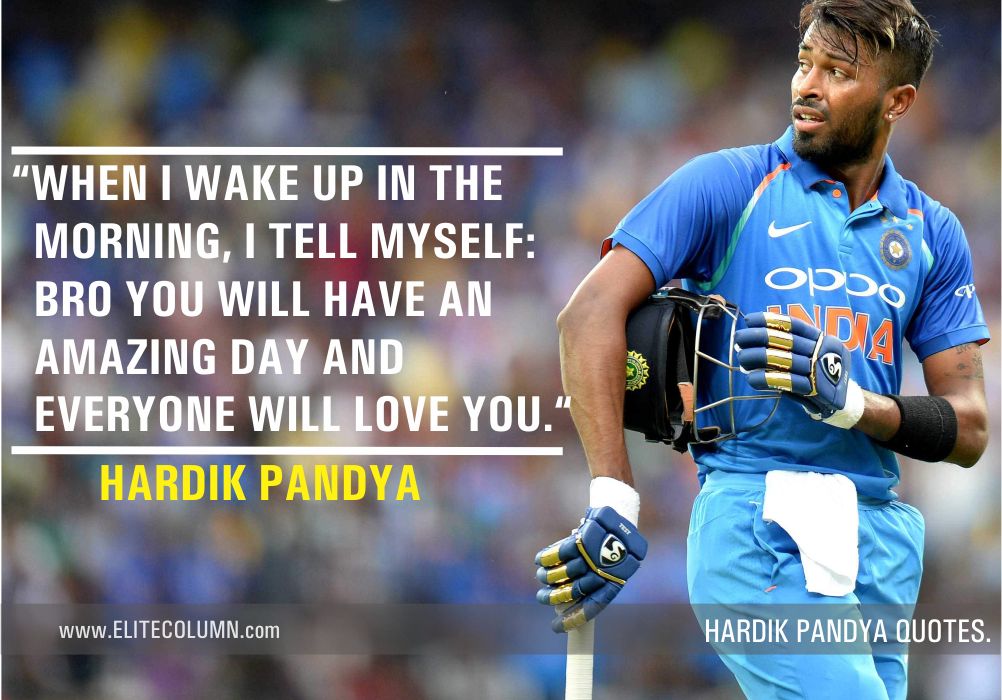 8. "When I wake up in the morning, I tell myself: Bro you will have an amazing day and everyone will love you." – Hardik Pandya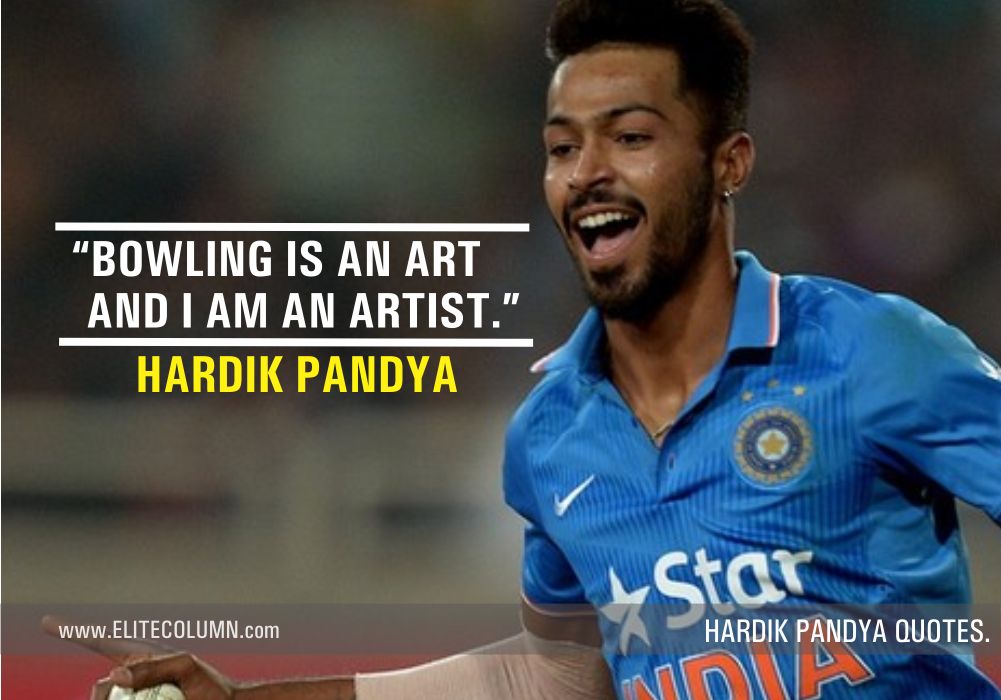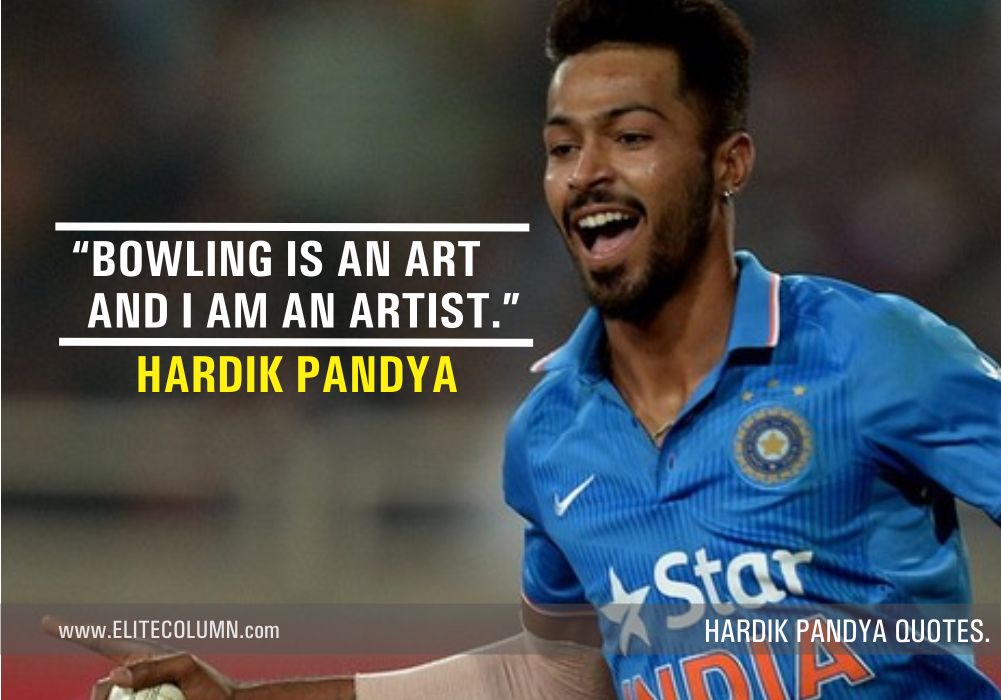 9. "Bowling is an art and I am an artist." – Hardik Pandya
Thanks for checking out the best Hardik Pandya quotes. Feel free to share the quotes with your friends. Leave a comment below and which are your favorite Hardik Pandya quotes ?
See also:
Virat Kohli Quotes | VVS Laxman Quotes | Sourav Ganguly Quotes
You can find us at – Facebook | Instagram | LinkedIn | Pinterest | Twitter