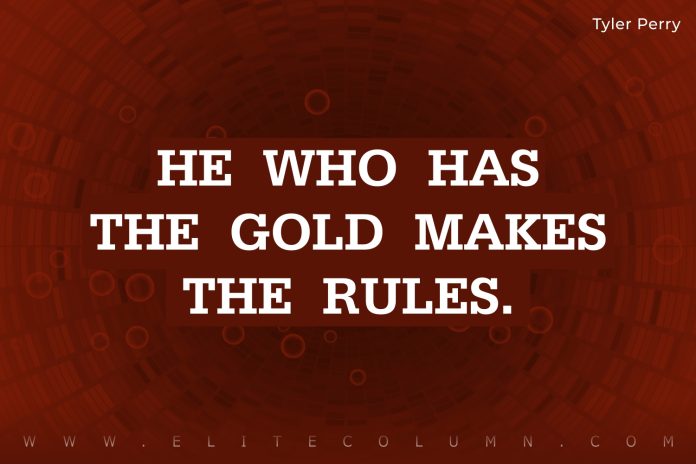 Check out 50 Golden Quotes today.
50 Best Golden Quotes
1. He who has the gold makes the rules." – Tyler Perry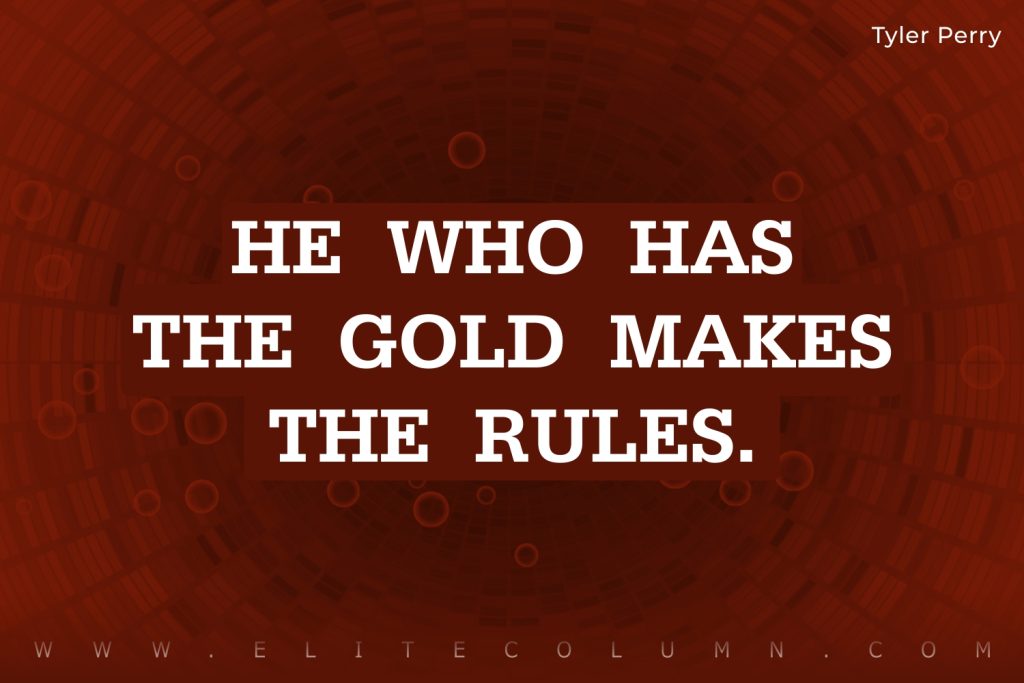 2."But all these are golden dreams." – Fyodor Dostoyevsky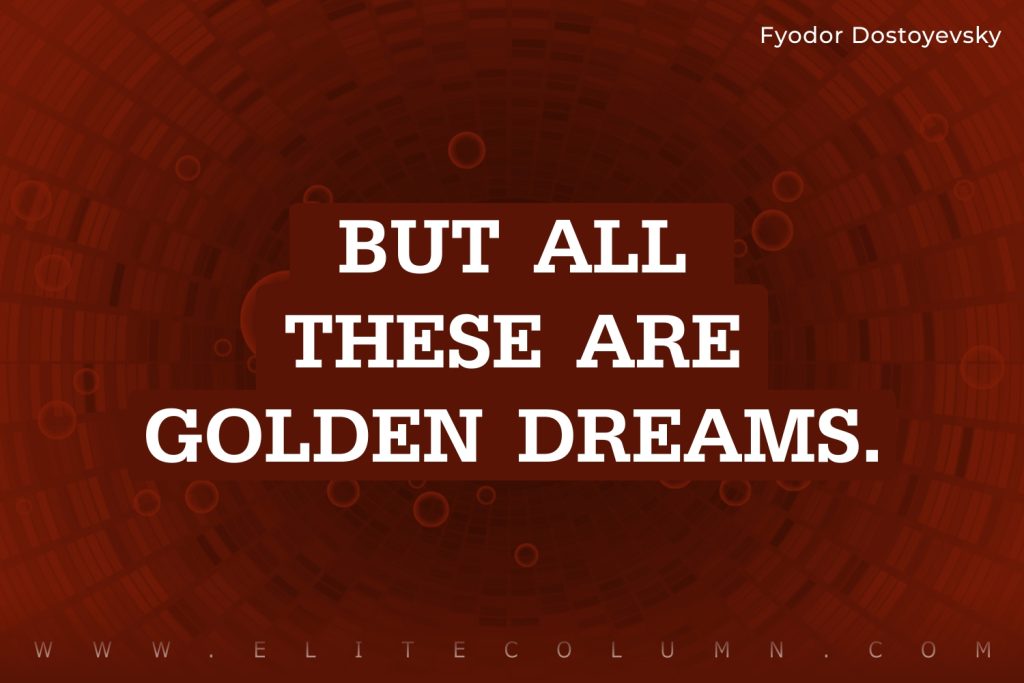 3."I love rose gold it's just beautiful and classy and timeless." – Madelaine Petsch
4."The true alchemists do not change lead into gold they change the world into words."
– William H. Gass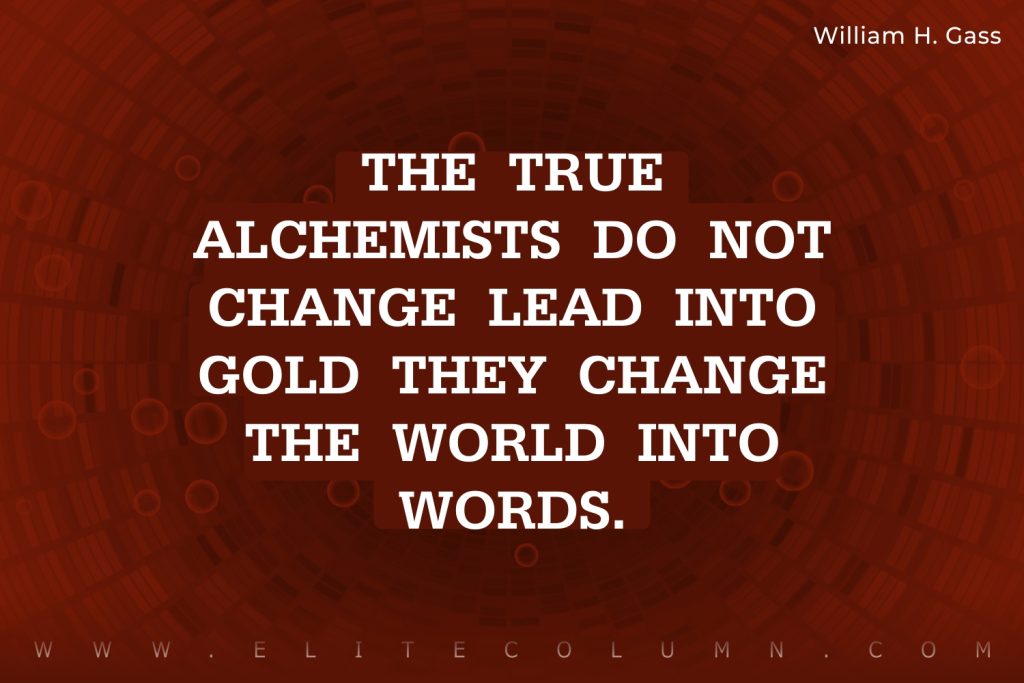 5."The desire for gold is the most universal and deeply rooted commercial instinct of the human race" – Gerald M. Loeb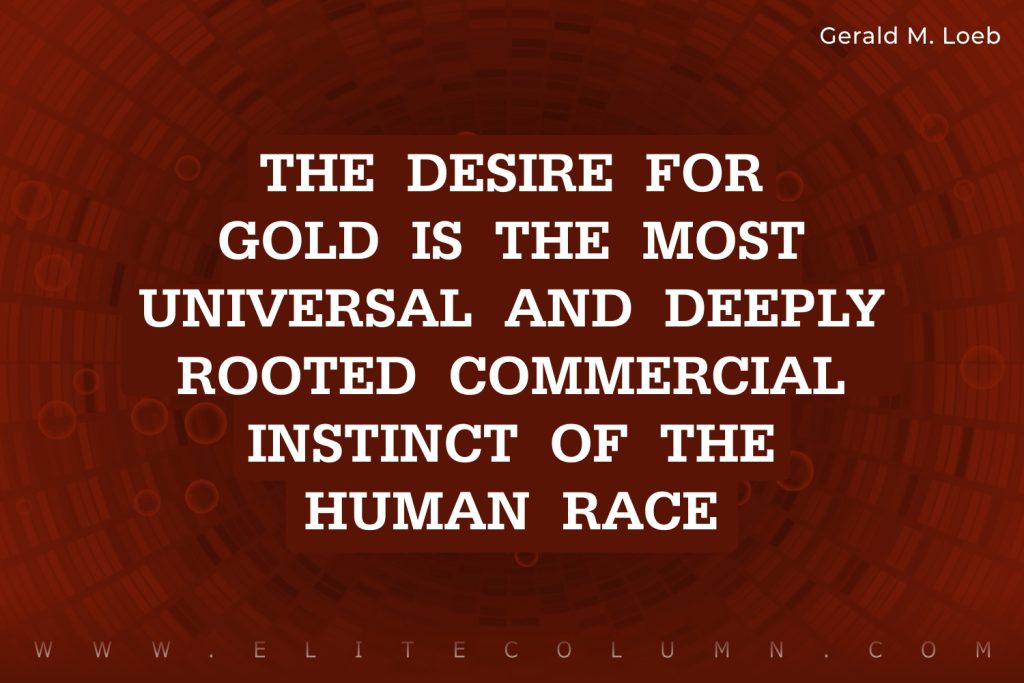 6."In the interchange of thought use no coin but gold and silver." – Joseph Joubert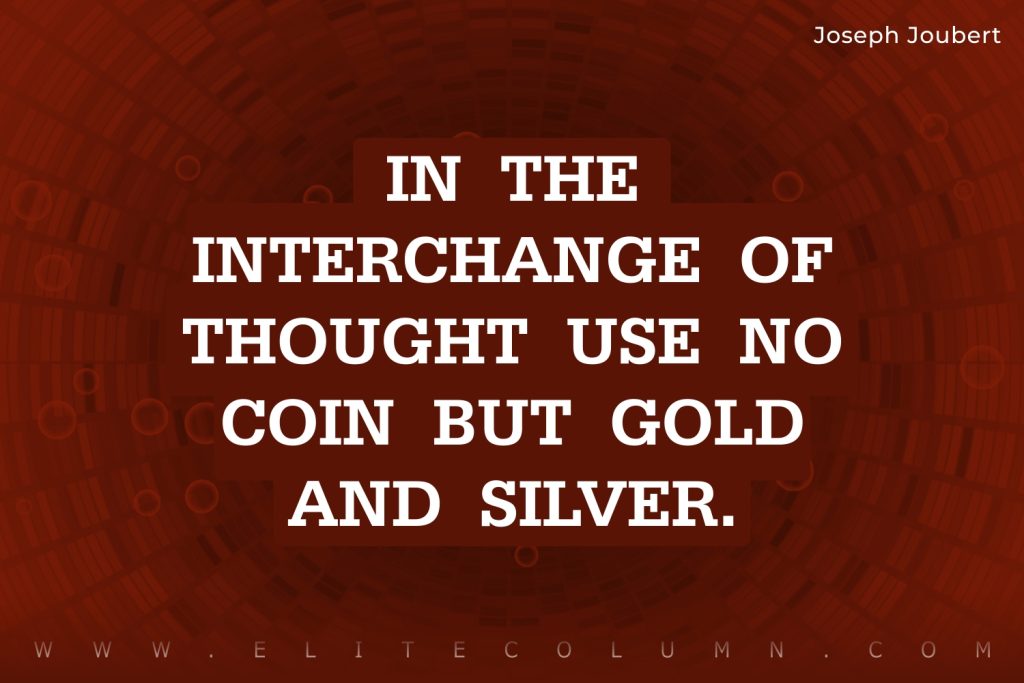 7."Everything has its limit iron ore cannot be educated into gold." – Mark Twain
8."Wisdom is better than silver and gold." – Lauryn Hill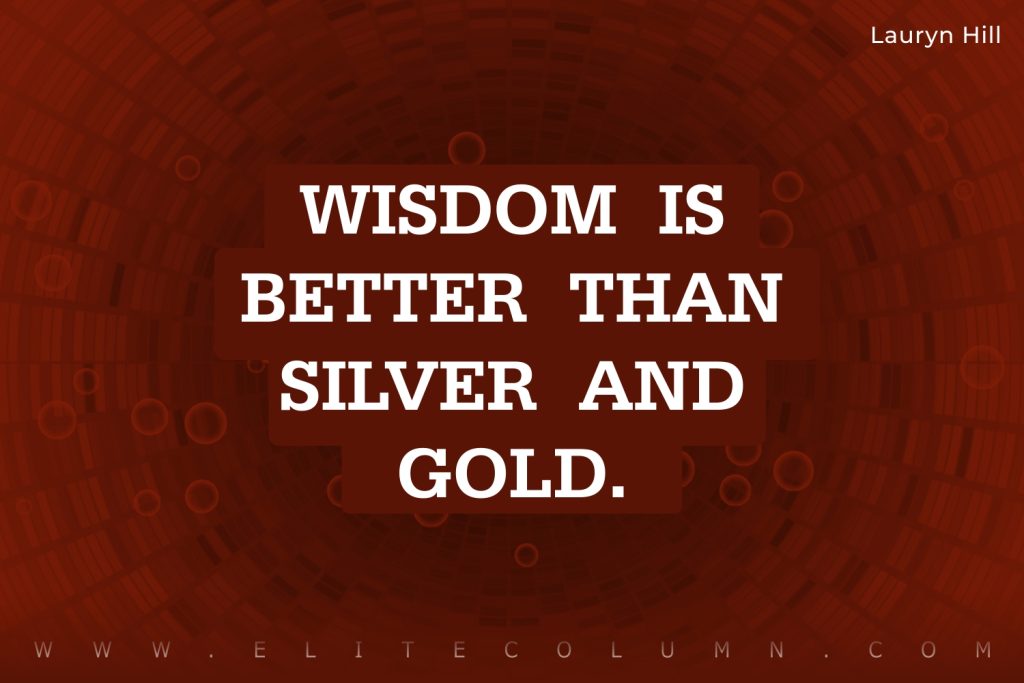 9."There is no pot of gold at the end of the rainbow." – Karen Black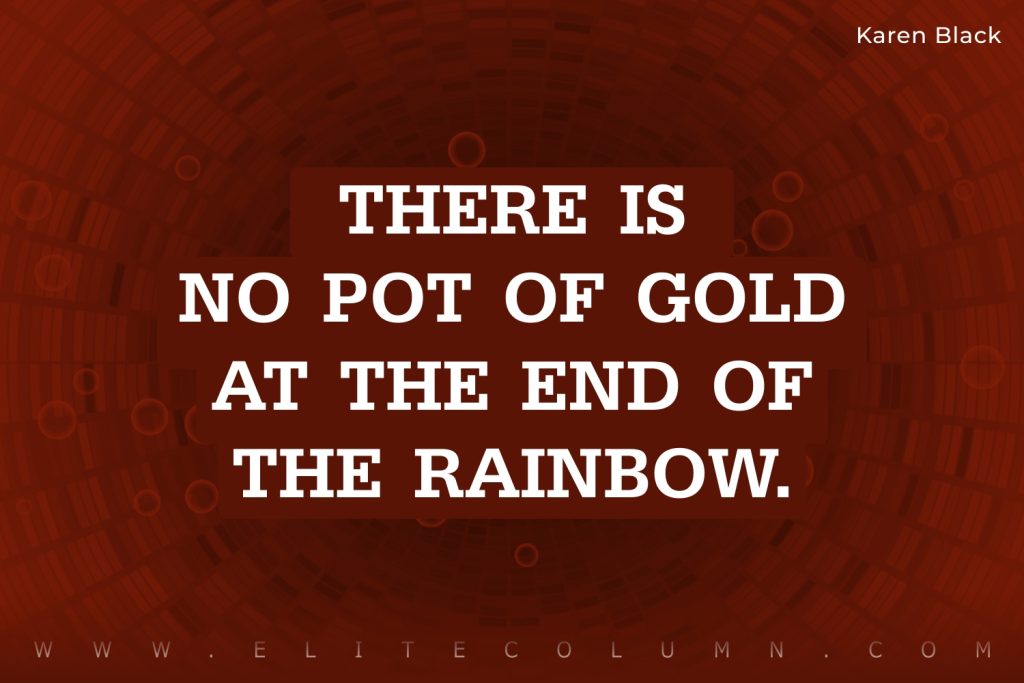 10."Nature also forges man now a gold man, now a silver man, now a fig man, now a bean man." – Paracelsus
11."The Church of the Apostles was a Church of the poor; of silver and gold it had none." – Henry Parry Liddon
12."Gold is a treasure, and he who possesses it does all he wishes to in this world and succeeds in helping souls into paradise" – Christopher Columbus
13."I love to mix colors. For me, I don't have a rule, like 'you can't wear silver and gold.' You can mix it." – Olivia Palermo
14."I would think it a greater happiness to gain one soul to Christ than mountains of silver and gold to myself." – Matthew Henry
15."More gold has been mined from the thoughts of men than has been taken from the earth." – Napoleon Hill
16."As the touchstone tries gold, so gold tries men." – Chilon of Sparta
17."All that is gold does not glitter" – J.R.R. Tolkien
18."Love is the soul's electric flame, And gold its best conductor." – Robert Burns
19."Persecution, in short, is like the goldsmith's stamp on real silver and gold it is one of the marks of a converted man." – J. C. Ryle
20."Tracking the shiny is so much easier than digging for gold!" – Laura Miller
21."You have to beat the king to be the king. No one is going to hand you a gold medal." – Donovan Bailey
22."You'll never find your gold on a sandy beach. " – Jim Steinman
23."All that glitters is sold as gold." – Ogden Nash
24."Knowledge could be more valuable than gold, more deadly than a dagger." – George R.R. Martin
25."If you drop a gold coin in mud, it does not lose its value." – Matshona Dhliwayo
26."Much have I travell'd in the realms of gold." – John Keats
27."A grain of gold will gild a great surface, but not so much as a grain of wisdom." – Henry David Thoreau
28."A chest of gold coins or a fat wallet of bills is of no use whatsoever to a wrecked sailor alone on a raft." – Alan Watts
29."Beauty' is a currency system like the gold standard." – Naomi Wolf
30."Gold will never fill an empty heart." – Dorothy Clarke Wilson
31."Count art by gold, and it fetters the feet it once winged." – Ouida
32."Death is the golden key that opens the palace of eternity." – John Milton
33."Gold will be slave or master." – Horace
34."You shall not crucify mankind upon a cross of gold." – William Jennings Bryan
35."Labour is priceless, not gold." – Mahatma Gandhi
36."Speech is silver, silence is golden." – Thomas Carlyle
37."I don't like to have to pan for gold when I read." – Jonathan Carroll
38."A fine genius in his own country is like gold in the mine." – Benjamin Franklin
39."The desire for gold is the most universal and deeply rooted commercial instinct of the human race." – Gerald M. Loeb
40."Because gold is honest money it is disliked by dishonest men." – Ron Paul
41."Gold is money, everything else is credit." – J P Morgan
42."Gold opens all locks, No lock will hold against the power of Gold." – George Herbert
43."Gold is worshipped in all climates, without a single temple, and by all classes, without a single hypocrite." – Charles Caleb Colton
44."Gold and silver and sunshine is rising up." – Noel Gallagher
45."Truth like gold, is to be obtained not by its growth, but by washing away from it all that is not gold." – Leo Tolstoy
46."The desire of gold is not for gold. It is not the love of much wheat, and wool and household stuff. It is the means of freedom and benefit." – Ralph Waldo Emerson
47."Gold medals aren't really made of gold. They're made of sweat, determination and a hard to find alloy called guts." – Dan Gable
48."It may be possible to gild pure gold, but who can make his mother more beautiful?" – Mahatma Gandhi
49."Although gold and silver are not by nature money, money is by nature gold and silver." – Karl Marx
50."The most pitiful among men is he who turns his dreams into silver and gold" – Kahlil Gibran
Thanks for checking out the best Golden Quotes. Feel free to share the quotes with your friends. Leave a comment below and which are your favourite Golden Quotes ?
See also:
Red Quotes | Blue Quotes | Yellow Quotes | Purple Quotes | Pink Quotes | One Step At a Time Quotes | Living In The Past Quotes
You can find us at – Facebook | Instagram | LinkedIn | Pinterest | Twitter