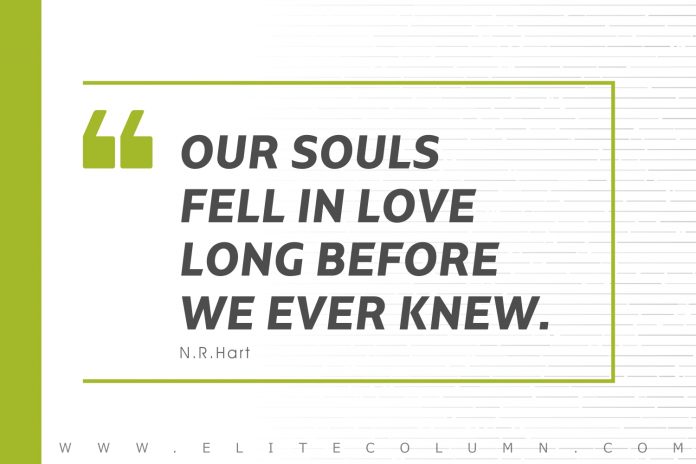 Check out 40 Girlfriend Quotes today.
40 Best Girlfriend Quotes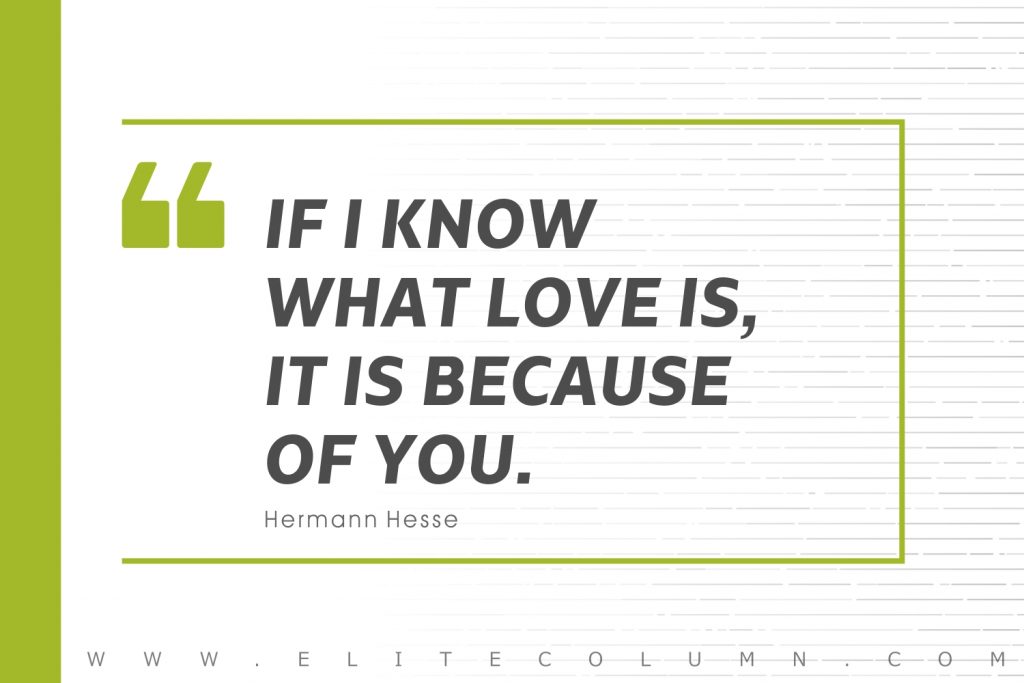 1. "If I know what love is, it is because of you." – Hermann Hesse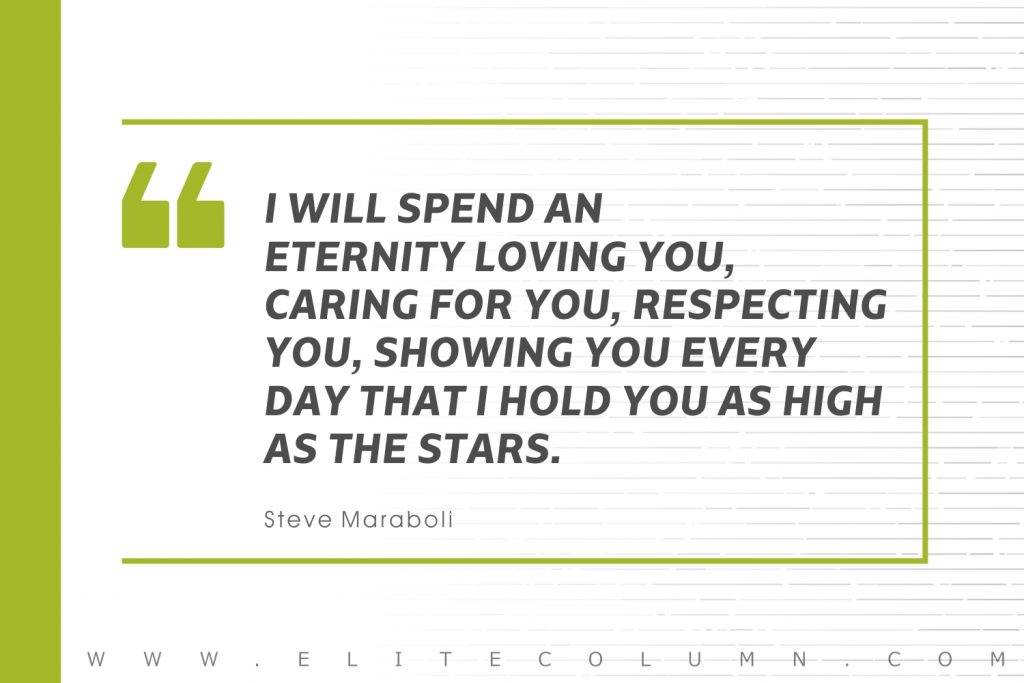 2. "I will spend an eternity loving you, caring for you, respecting you, showing you every day that I hold you as high as the stars." – Steve Maraboli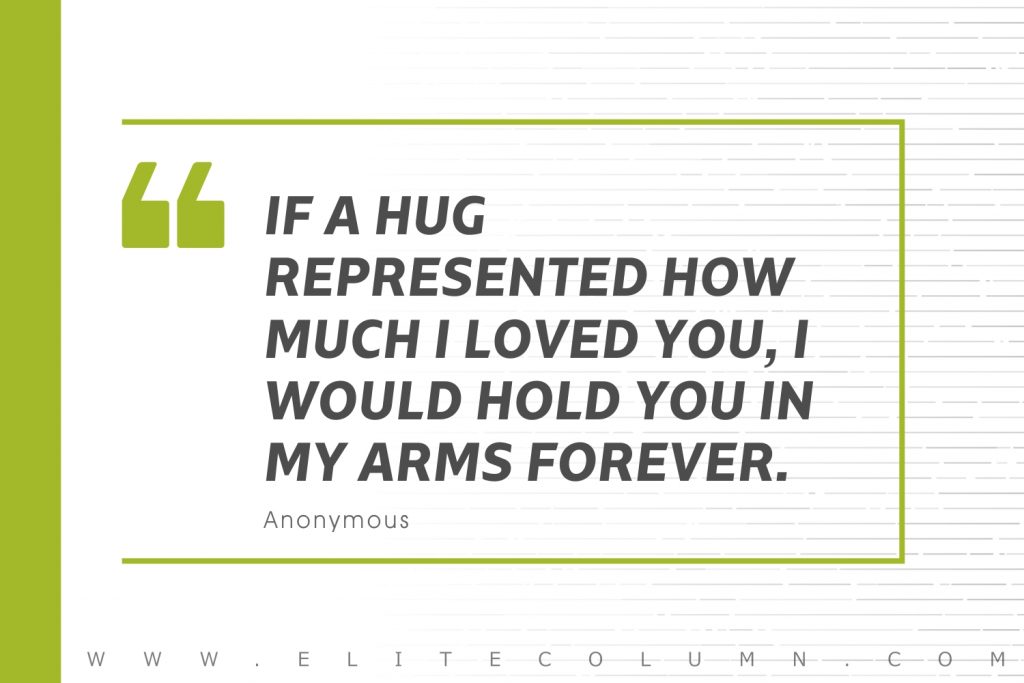 3. "If a hug represented how much I loved you, I would hold you in my arms forever." – Anonymous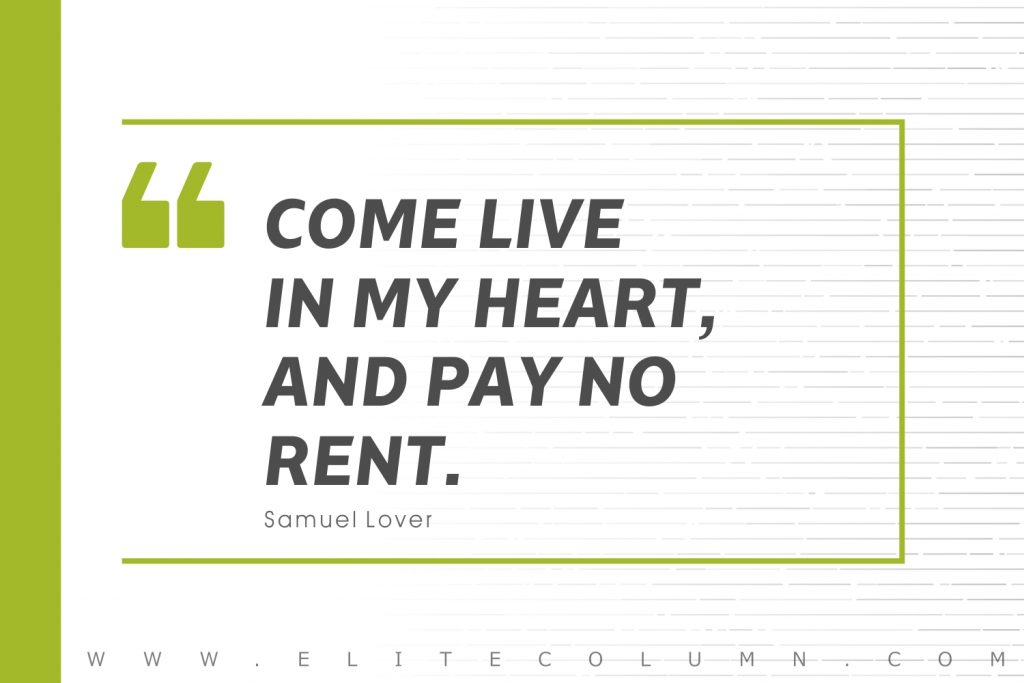 4. "Come live in my heart, and pay no rent." – Samuel Lover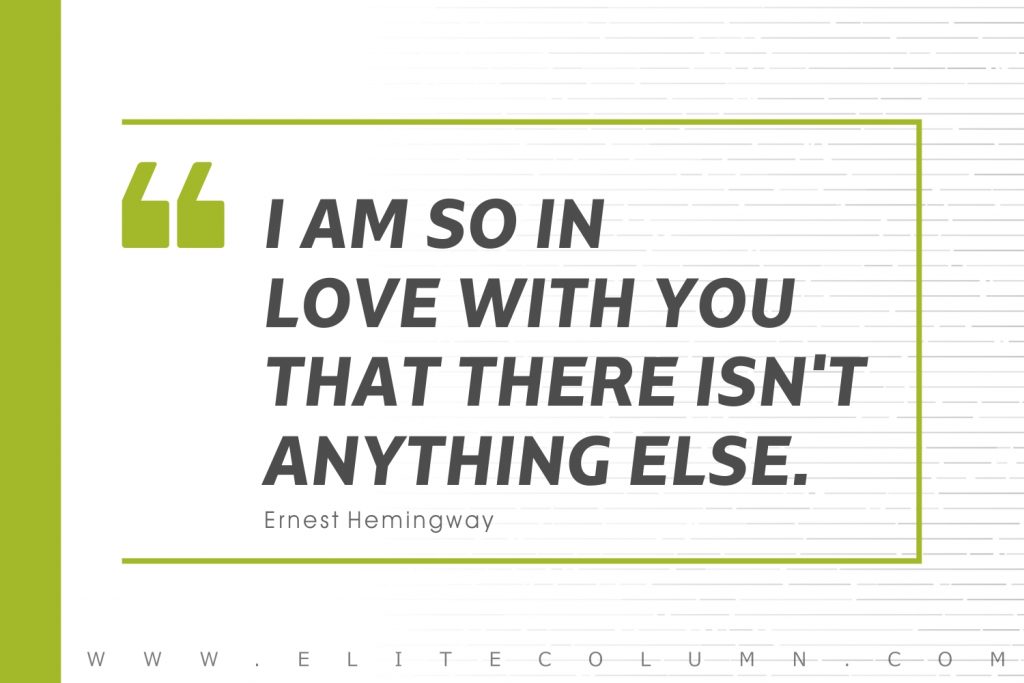 5. "I am so in love with you that there isn't anything else." – Ernest Hemingway
See also:
Broken Heart Quotes | Athlete Quotes | Love Quotes | Children Quotes | Love Yourself Quotes | Workout Quotes | Daughter Quotes | Husband Quotes | Dance Quotes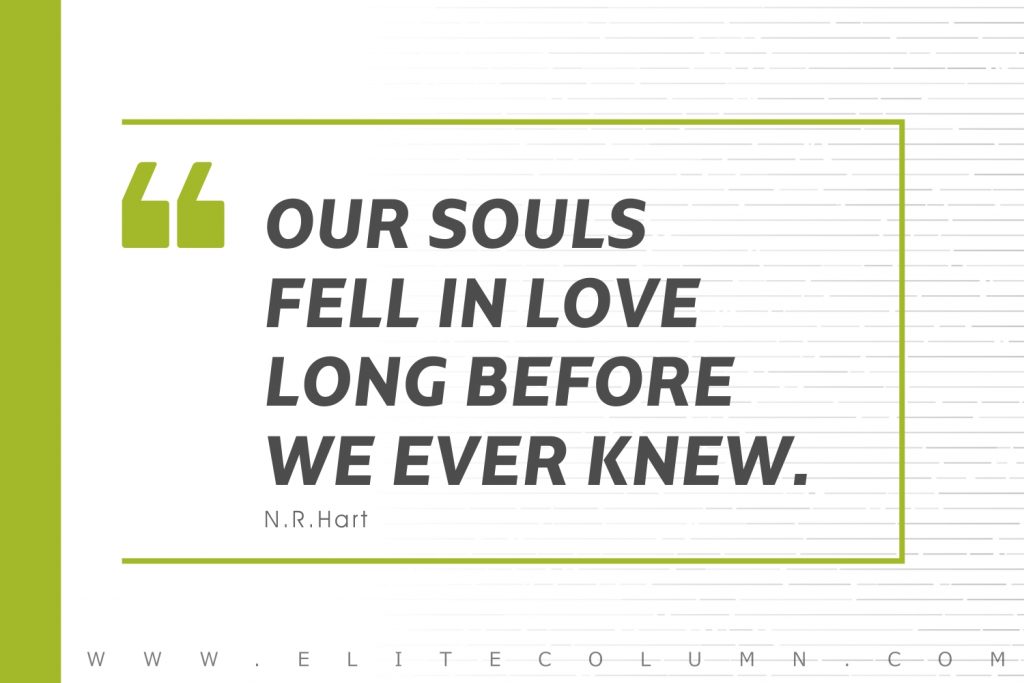 6. "Our souls fell in love long before we ever knew." – N.R.Hart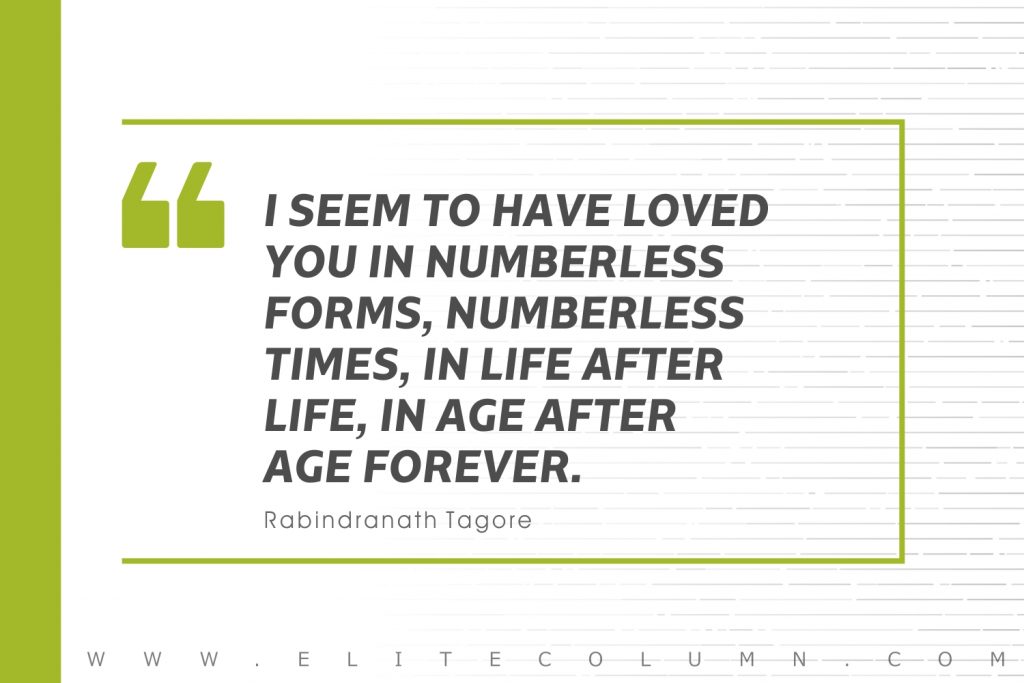 7. "I seem to have loved you in numberless forms, numberless times, in life after life, in age after age forever." – Rabindranath Tagore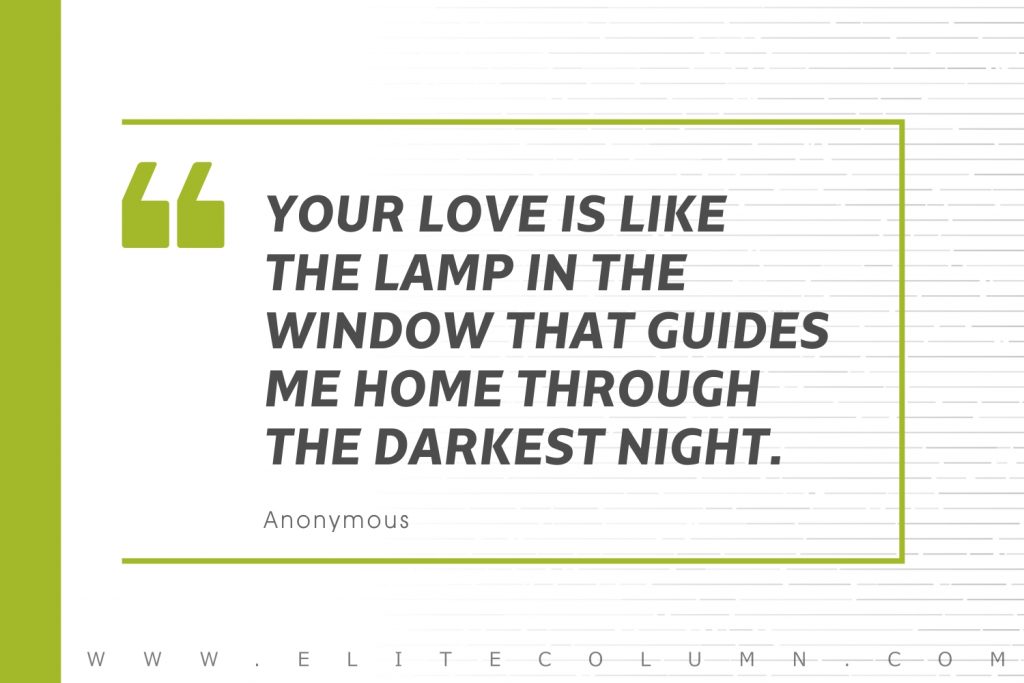 8. "Your love is like the lamp in the window that guides me home through the darkest night." – Anonymous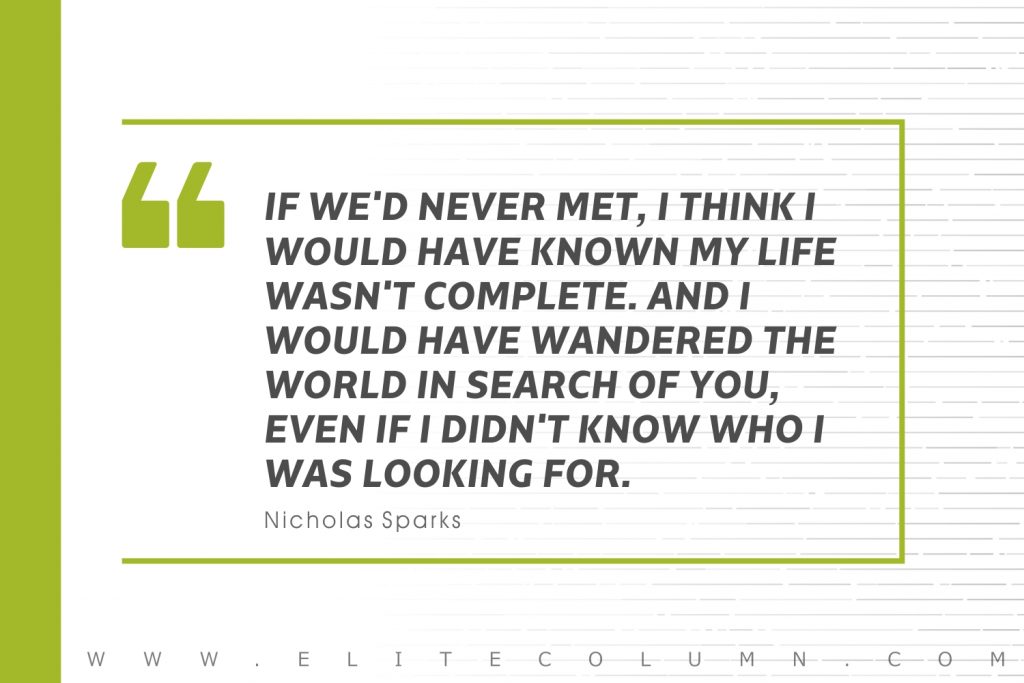 9. "If we'd never met, I think I would have known my life wasn't complete. And I would have wandered the world in search of you, even if I didn't know who I was looking for." – Nicholas Sparks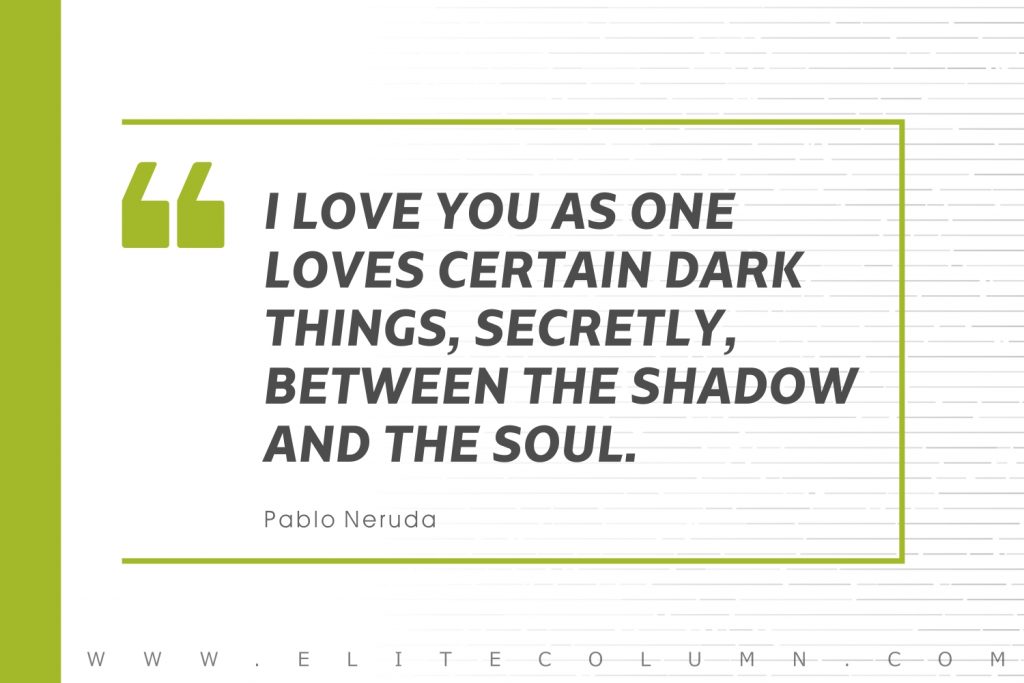 10. "I love you as one loves certain dark things, secretly, between the shadow and the soul." – Pablo Neruda
11. "Pure love is a willingness to give without a thought of receiving anything in return." – Peace Pilgrim
12. "Lots of people want to ride with you in the limo what you want is someone who will take the bus with you when the limo breaks down." – Oprah Winfrey
13. "When i saw you i fell in love, and you smiled because you knew." – Arrigo Boito
14. "Love doesn't make the world go 'round; love is what makes the ride worthwhile." – Shannon L. Alder
15. "I recognized you instantly. All of our lives flashed through my mind in a split second. I felt a pull so strongly towards you that I almost couldn't stop it." – J. Sterling
16. "I feel like a part of my soul has loved you since the beginning of everything. Maybe we're from the same star." – Emery Allen
Bottom of Form
17. "In case you ever foolishly forget: I am never not thinking of you." – Virginia Wolf
18. "For this moment and forever, you are my love." – Debasish Mridha
19. "You have a place in my heart no one could ever have." – F. Scott Fitzgerald
20. "To the world, you may be one person, but to one person you are the world." – Dr. Seuss
21. "My armor is off. This is not a battle, this is love. And I will not wear a thing." – Lauren Eden
22. "Love her so much, that she might doubt your sanity… but never your passion." – Dean Jackson
23. "Only the heart can see correctly that which is invisible to the eye." – Antoine de Saint Exupery
24. "My girlfriend and I never let each other forget how much we love each other. It's all about reminding the other person how important and special she is to you." – Tyler Hoechlin
25. "Every day I'm convinced that I can't possibly love you more… and every day I'm proven wrong." – Steve Maraboli
26. "There is no pretending. I love you, and I will love you until I die, and if there is life after that, I'll love you then." – Cassandra Clare
27. "I am so in love with you that there isn't anything else." – Ernest Hemingway
28. "There are only two people in your life you should lie to… the police and your girlfriend." – Jack Nicholson
29. "I love my girlfriend to bits. I'd never do anything to hurt her." – Charlie Simpson
30. "I don't have a girlfriend. But I do know a woman who'd be mad at me for saying that." – Mitch Hedberg
31. "I don't date my girlfriend because she's a model. I date her because I love her." – Adam Levine
32. "You've slipped under my skin, invaded my blood and seized me heart." – Maria V. Snyder
33. "Sometimes i cant see myself when i'm with you. I can only just see you." – Jodi Lynn Anderson
34. "And there's you. You're just beautiful. Effortlessly beautiful, like nature. You have the trinity of beauty: a beautiful heart, a beautiful mind, and a beautiful soul." – Kamand Kojouri
35. "Two souls share a single thought as both hearts beat as one." – John Keats
36. "No matter where I went, I always knew my way back to you. You are my compass star." – Diana Peterfreund
37. "When my girlfriend and I talk about being happy, I'll get choked up, which I think is the greatest gift you can give a girlfriend." – Seth Meyers
38. "You are the poem I never knew how to write and this life is the story I have always wanted to tell." – Tyler Knott Gregson
39. "When you realize you want to spend the rest of your life with somebody, you want the rest of your life to start as soon as possible." – Nora Ephron
40. "Speak to me: I will spend my lifetime trying to understand you." – Kamand Kojouri
Thanks for checking out the best Girlfriend Quotes. Feel free to share the quotes with your friends. Leave a comment below and which are your favourite Girlfriend Quotes ?
See also:
Betrayal Quotes | Commitment Quotes | Transformation Quotes | Growth Quotes | Mental Health Quotes | Priority Quotes | Compassion Quotes | Soulmate Quotes
You can find us at – Facebook | Instagram | LinkedIn | Pinterest | Twitter