Football, most commonly known as soccer, is a family of team sports that involve kicking a ball with a foot to score a goal. The Ancient Greeks and Romans are known to have played ball games that required usage of feet. Early footballs, in Europe were made out of animal bladders, especially pig bladders because they were inflated. The iconic football with the hexagons and pentagons only became popular in the 1960s and was first used in the World Cup in 1970. Football quotes will give you a head start in your life. EliteColumn brings you 9 best motivational football quotes.
9 Inspirational Football Quotes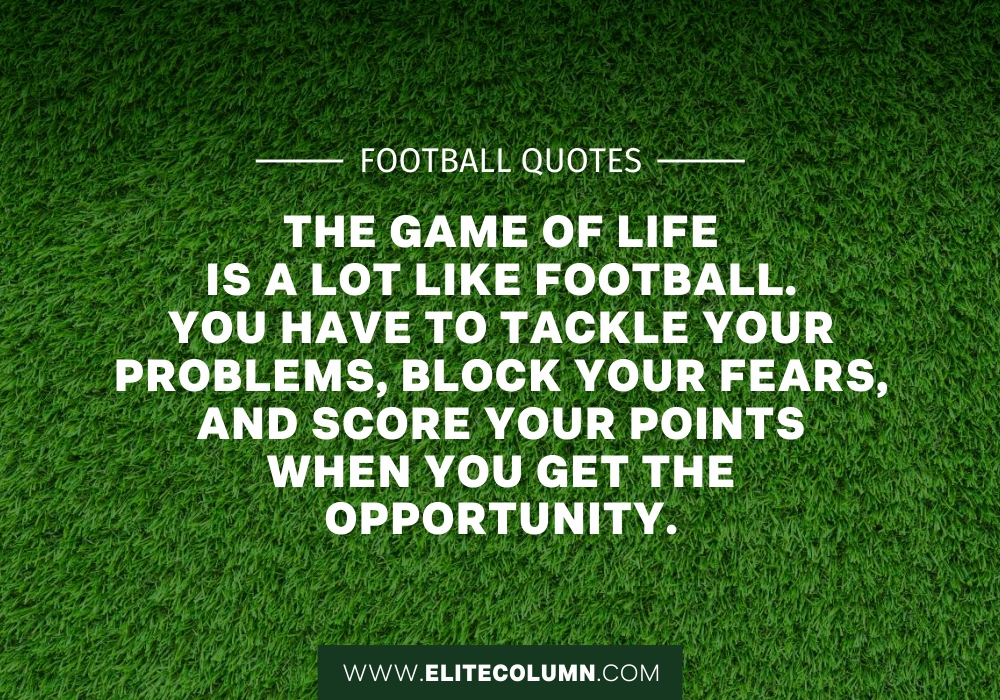 "The game of life is a lot like football. You have to tackle your problems, block your fears, and score your points when you get the opportunity."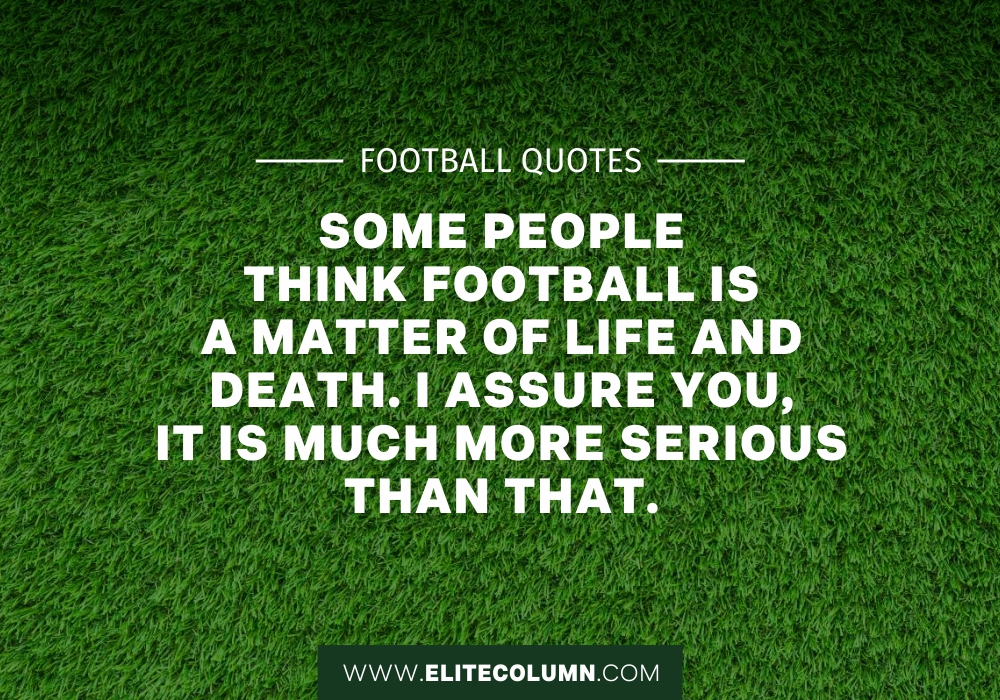 "Some people think football is a matter of life and death. I assure you, it is much more serious than that."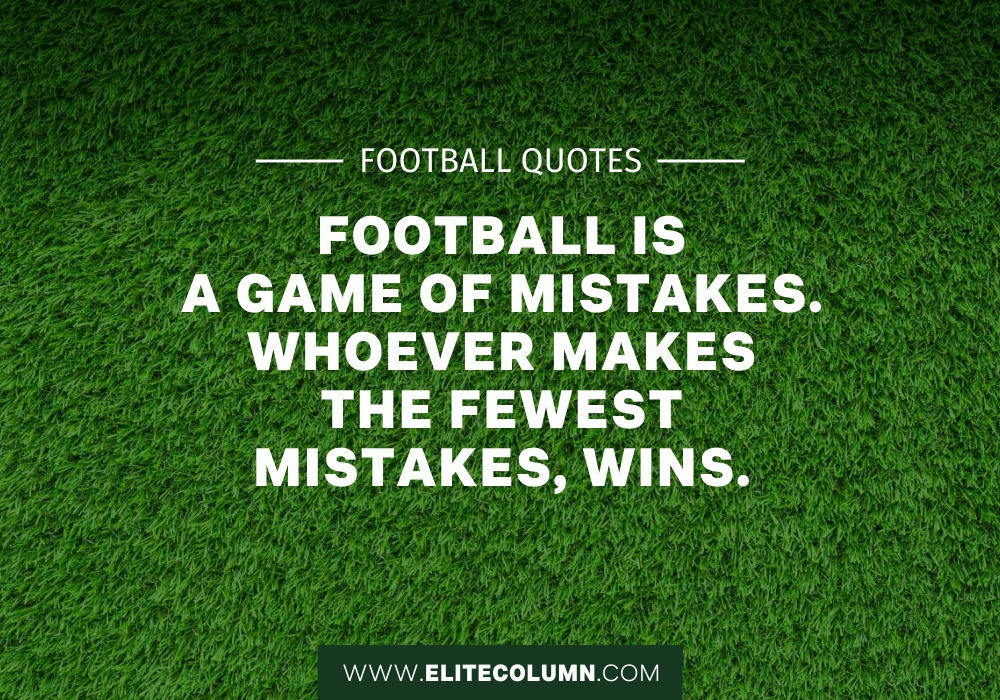 "Football is a game of mistakes. Whoever makes the fewest mistakes, wins."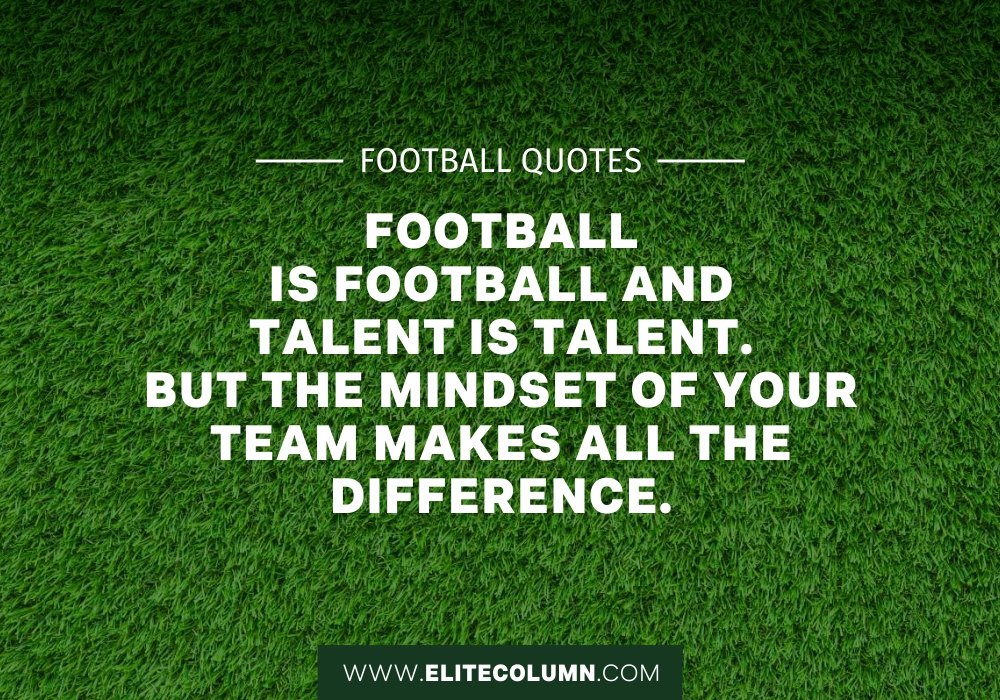 "Football is football and talent is talent. But the mindset of your team makes all the difference."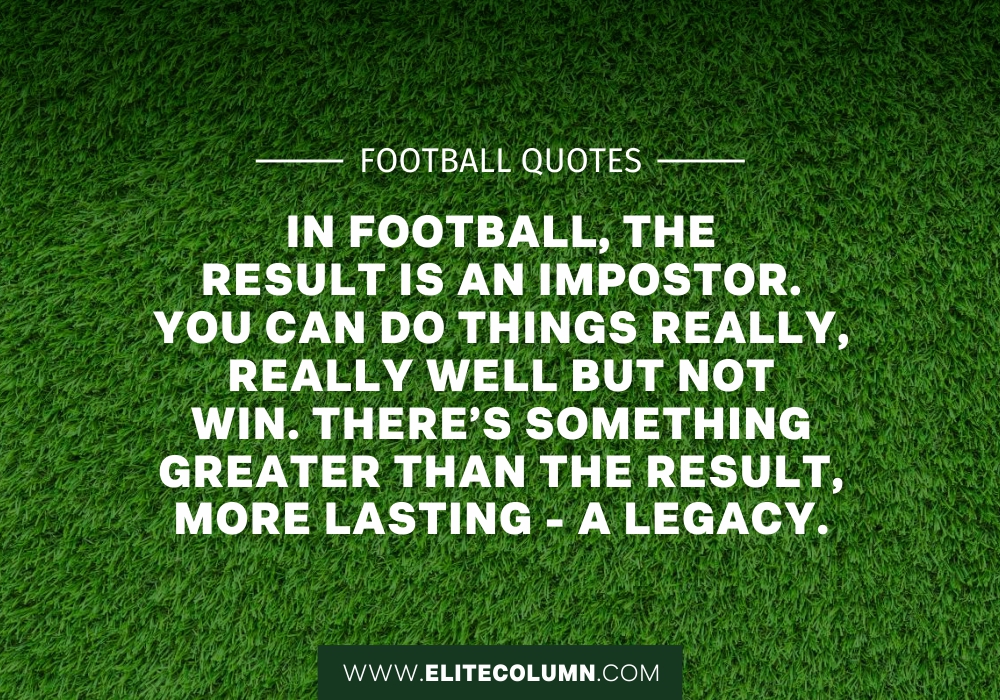 "In football, the result is an impostor. You can do things really, really well but not win. There's something greater than the result, more lasting – a legacy."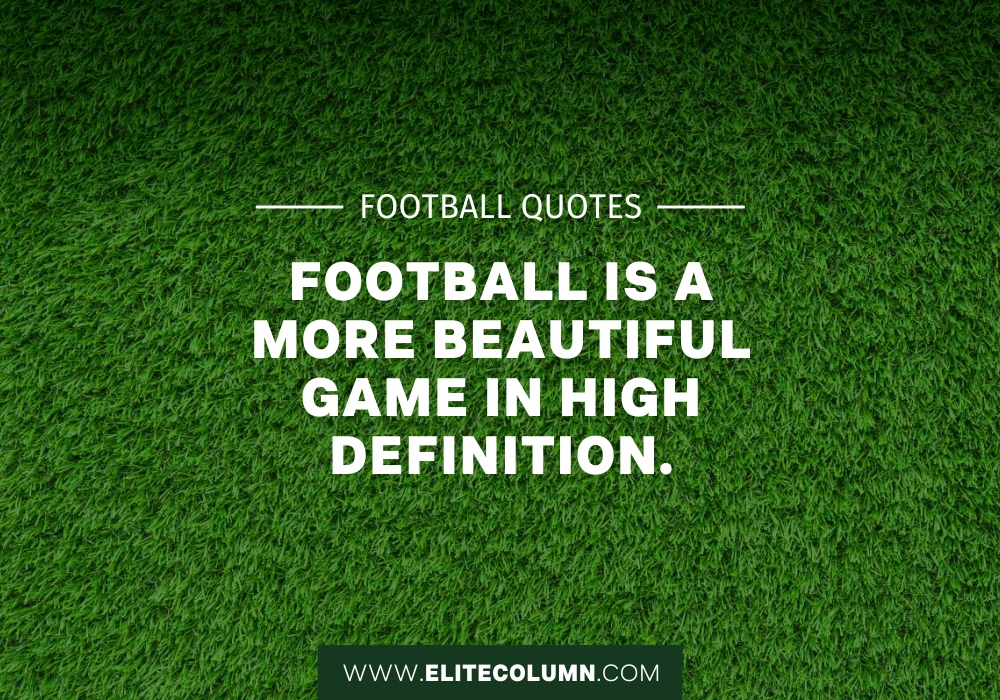 "Football is a more beautiful game in high definition."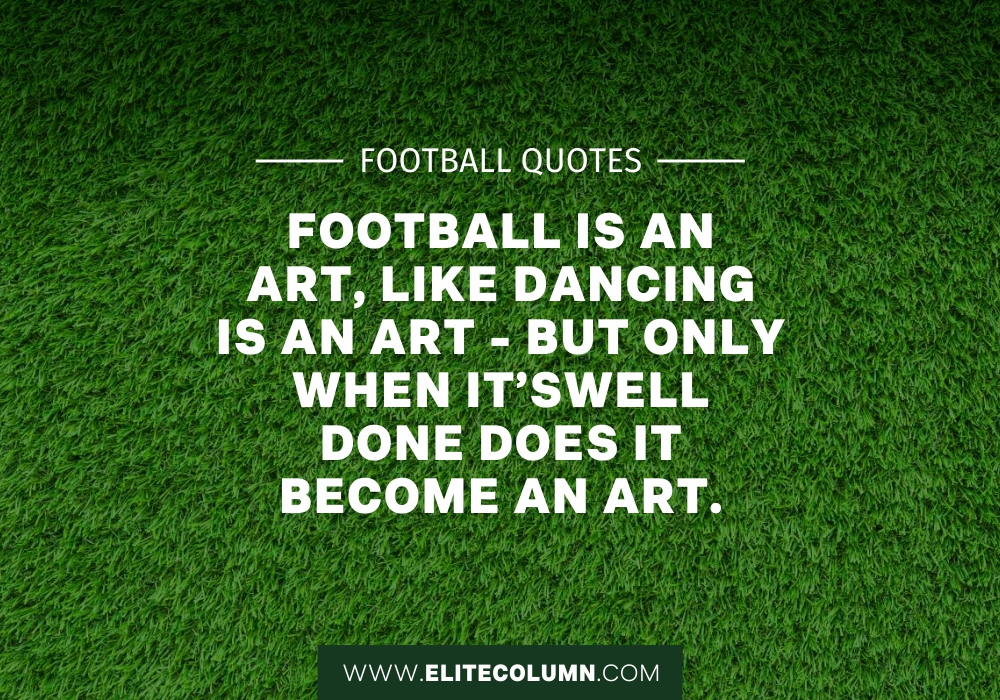 "Football is an art, like dancing is an art – but only when it's well done does it become an art."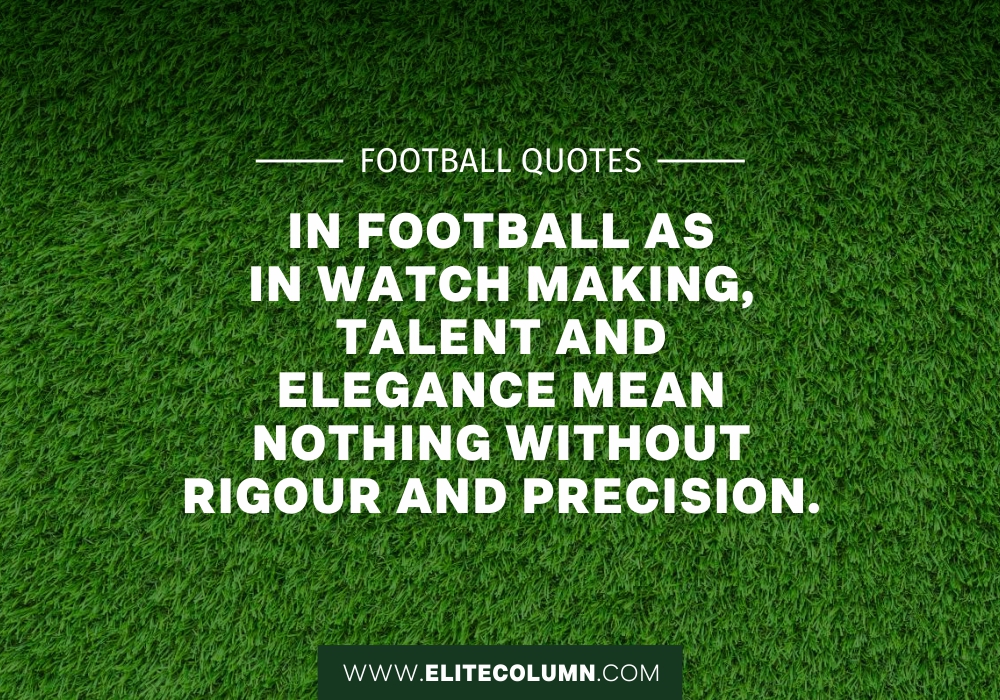 "In football as in watch making, talent and elegance mean nothing without rigour and precision."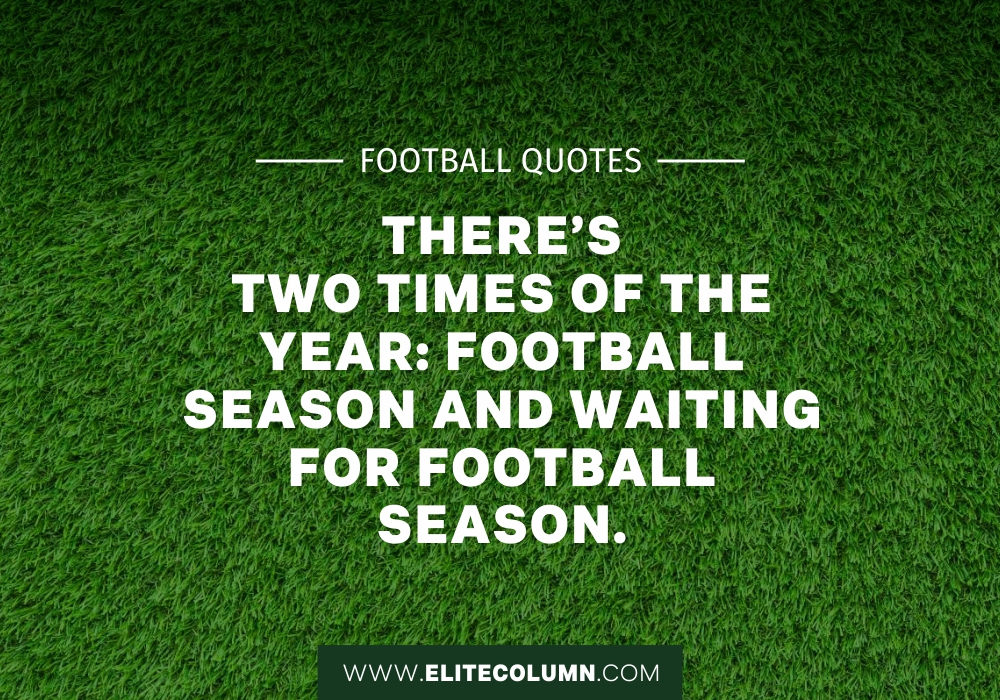 "There's two times of the year: Football season and waiting for football season."
Thanks for checking out the best Football quotes. Feel free to share the quotes with your friends. Leave a comment below and which are your favorite Football quotes ?
See also:
Andrea Pirlo Quotes | David Beckham Quotes | Cristiano Ronaldo Quotes | Lionel Messi Quotes
You can find us at – Facebook | Instagram | LinkedIn | Pinterest | Twitter