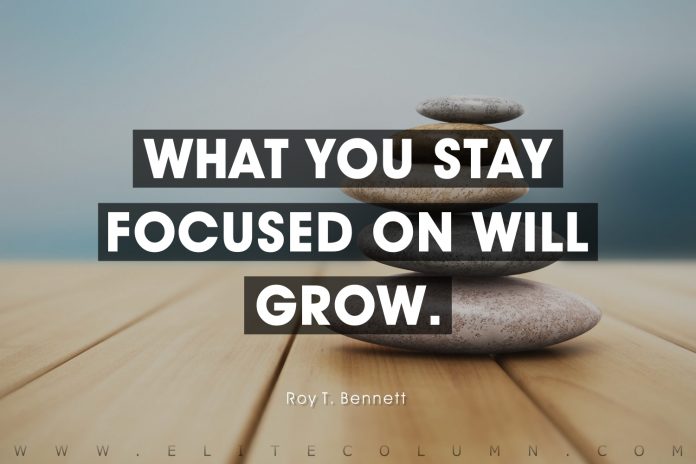 Check out 50 Focus Quotes today.
50 Best Focus Quotes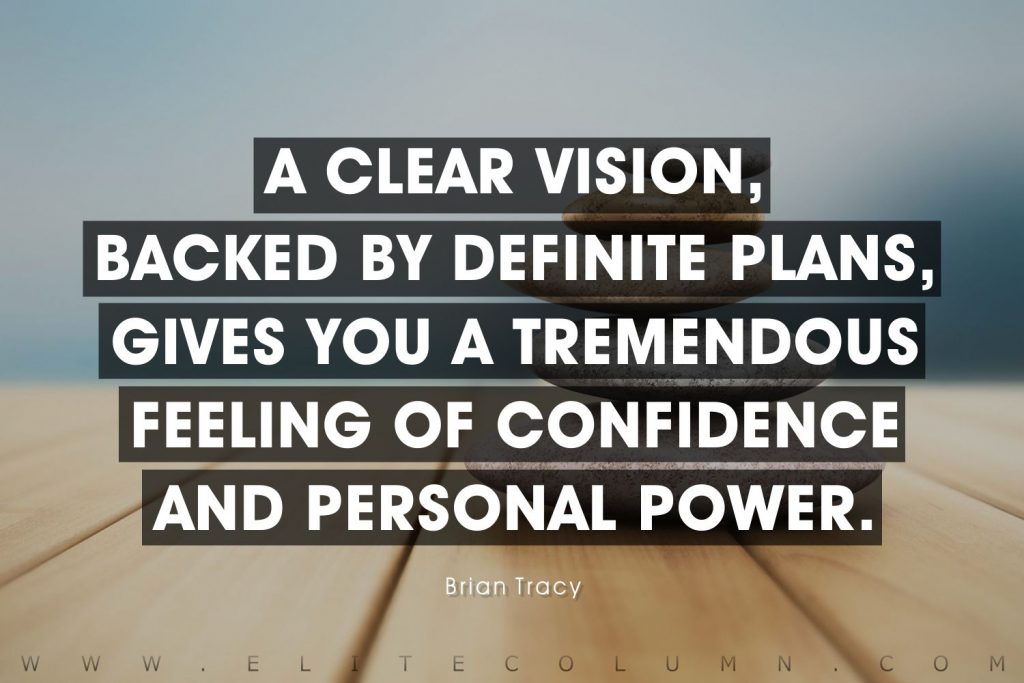 1. "A clear vision, backed by definite plans, gives you a tremendous feeling of confidence and personal power." – Brian Tracy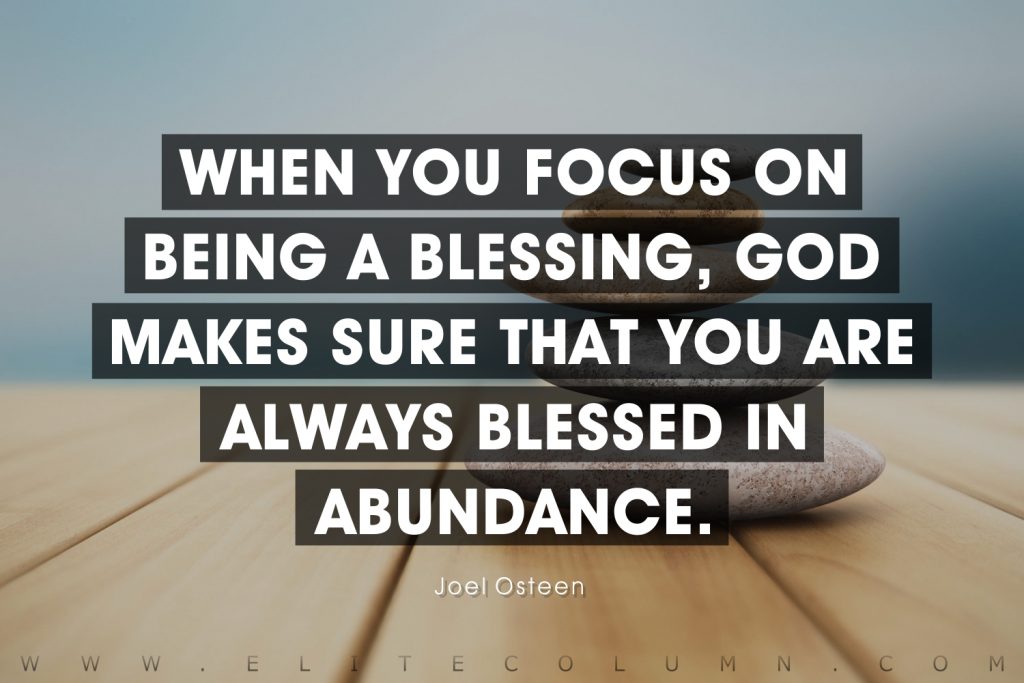 2. "When you focus on being a blessing, God makes sure that you are always blessed in abundance." – Joel Osteen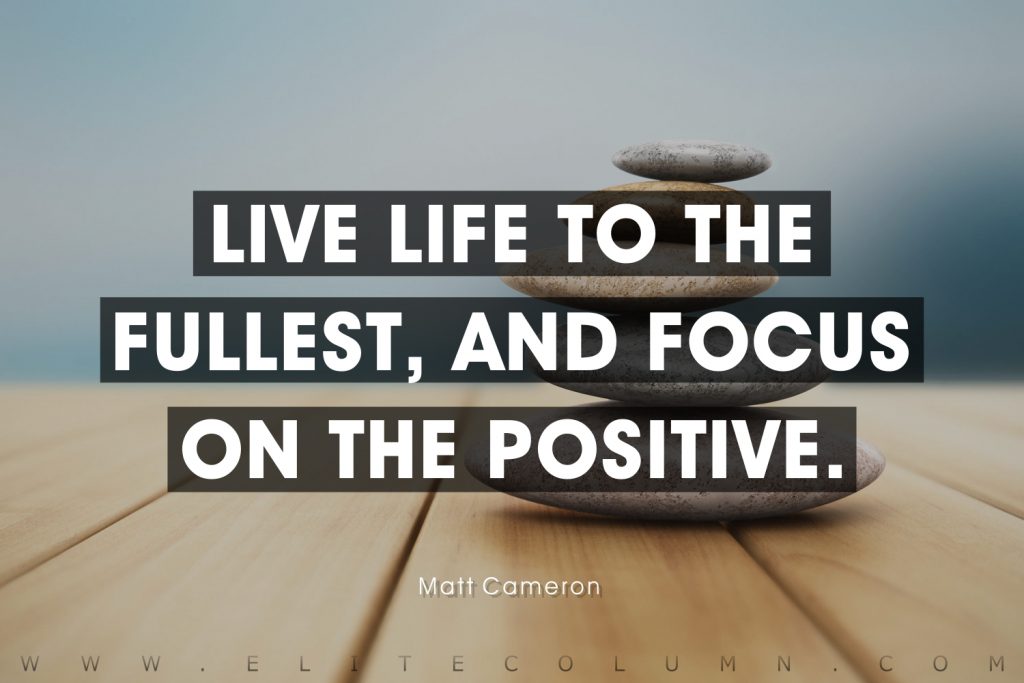 3. "Live life to the fullest, and focus on the positive." – Matt Cameron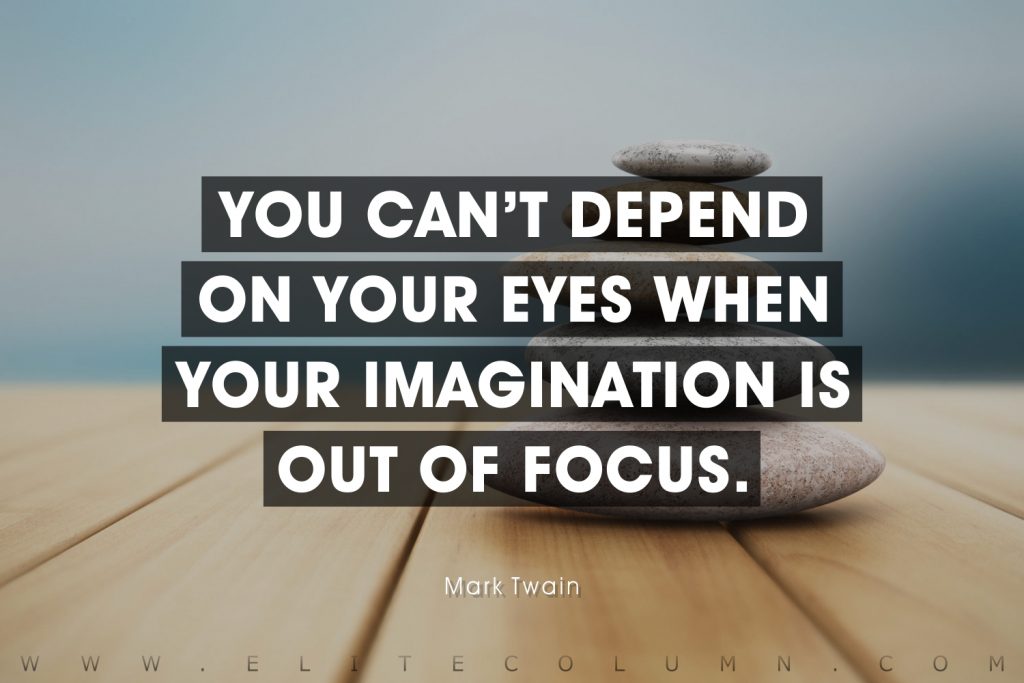 4. "You can't depend on your eyes when your imagination is out of focus." – Mark Twain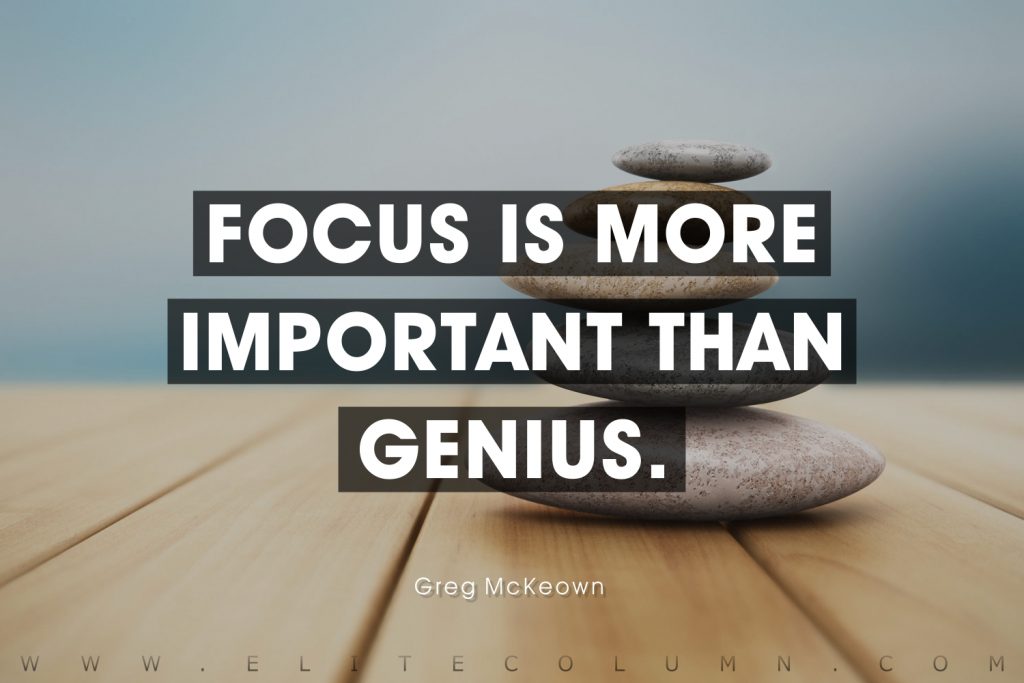 5. "Focus is more important than genius." – Greg McKeown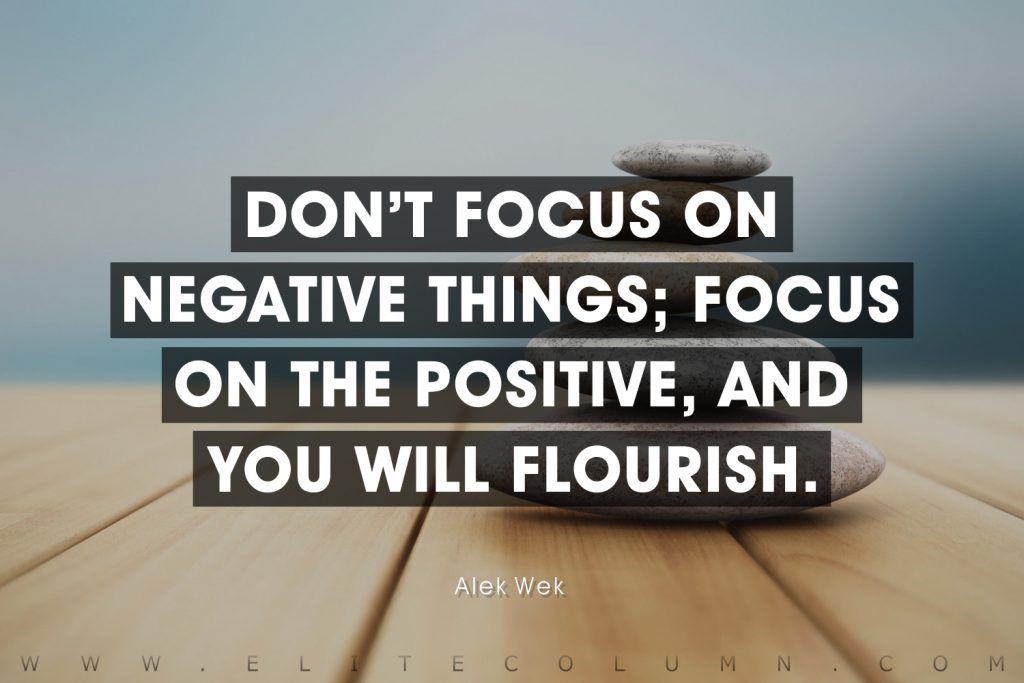 6. "Don't focus on negative things; focus on the positive, and you will flourish." – Alek Wek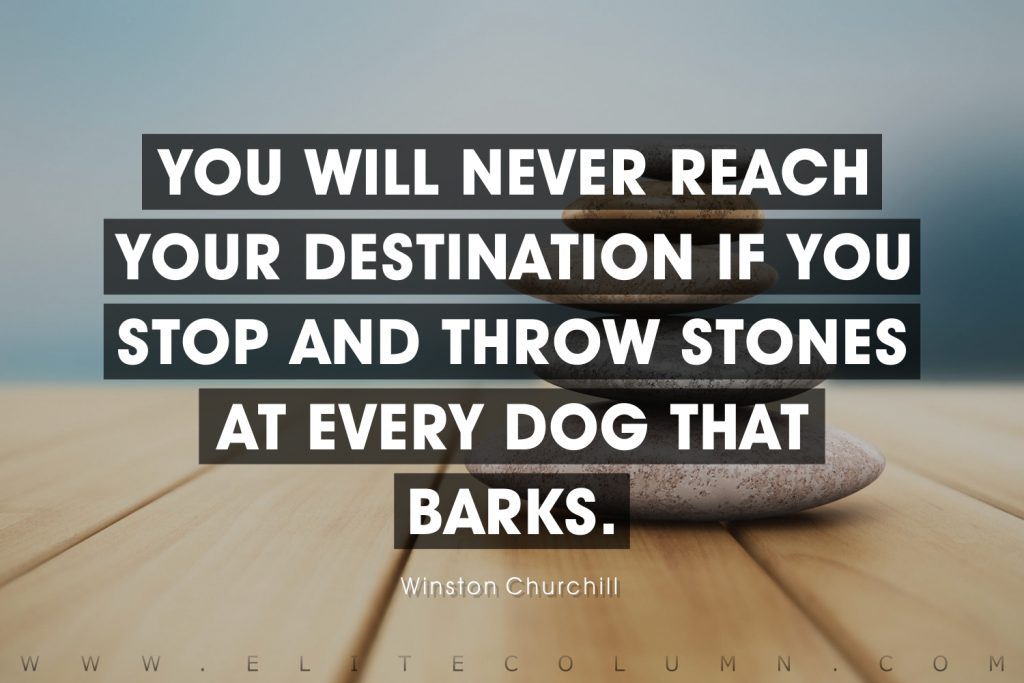 7. "You will never reach your destination if you stop and throw stones at every dog that barks." – Winston Churchill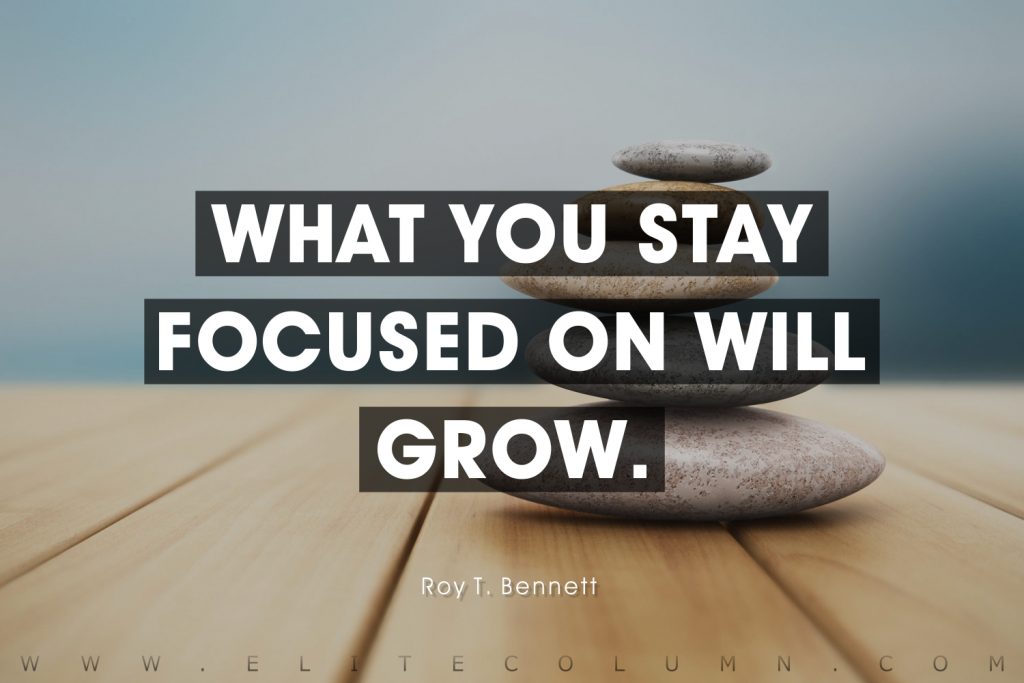 8. "What you stay focused on will grow." – Roy T. Bennett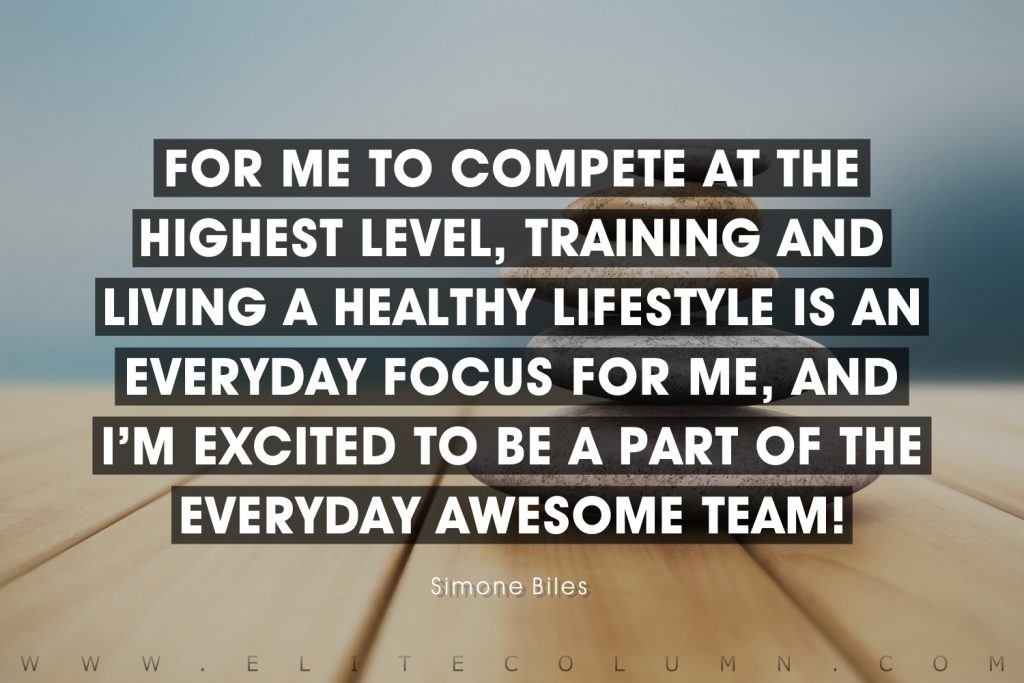 9. "For me to compete at the highest level, training and living a healthy lifestyle is an everyday focus for me, and I'm excited to be a part of the Everyday Awesome team!" – Simone Biles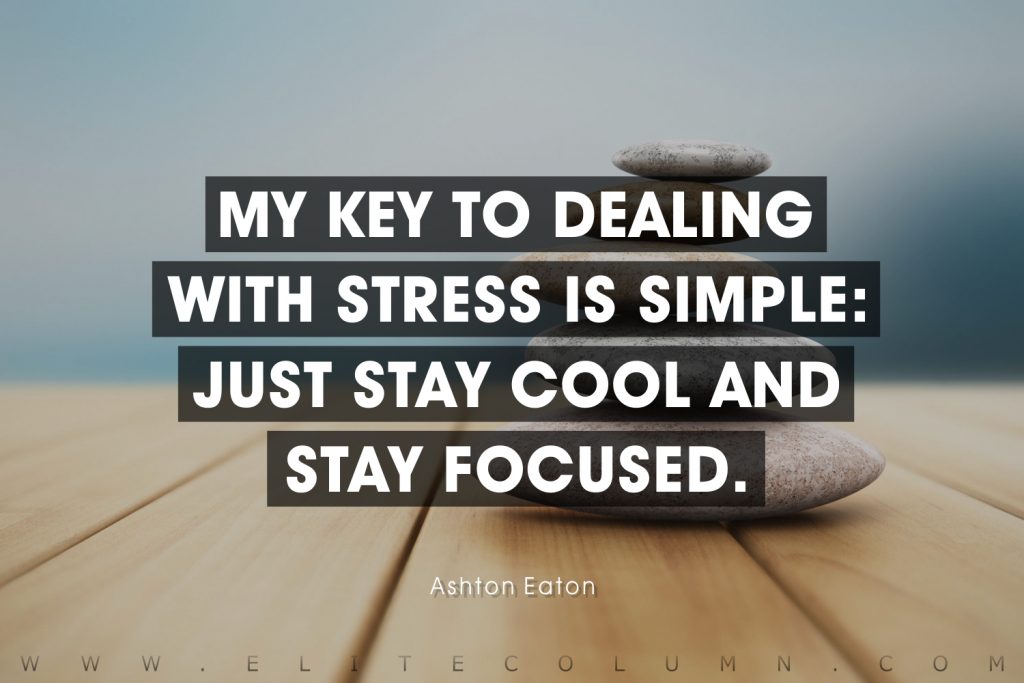 10. "My key to dealing with stress is simple: just stay cool and stay focused." – Ashton Eaton
11. "You will repeatedly feel like giving up on your goal. Do not ever give up." – Avinash VS
12. "My focus is to try to appreciate the present moment more and more and more." – Mike Posner
13. "All that we are is the result of what we have thought." – Buddha
14. "You can do anything as long as you have the passion, the drive, the focus, and the support." – Sabrina Bryan
15. "If you've lost focus, just sit down and be still. Take the idea and rock it to and fro. Keep some of it and throw some away, and it will renew itself. You need do no more." – Clarissa Pinkola Estes
16. "Focus on the possibilities for success, not on the potential for failure." – Napoleon Hill
17. "Stay focused, go after your dreams and keep moving toward your goals." – LL Cool J
18. "Only through focus can you do world-class things, no matter how capable you are." – Bill Gates
19. "The secret of change is to focus all of your energy, not on fighting the old, but on building the new." – Socrates
20. "I don't focus on what I'm up against. I focus on my goals and I try to ignore the rest." – Venus Williams
21. "Only one thing has to change for us to know happiness in our lives: where we focus our attention." – Greg Anderson
22. "Choose to focus your time, energy and conversation around people who inspire you, support you and help you to grow you into your happiest, strongest, wisest self." – Karen Salmansohn
23. "It is those who concentrate on but one thing at a time who advance in this world." – Og Mandino
24. "The focus should not be on talking. Talk is cheap. It must be on action." – Howard Berman
25. "It's never too late. Don't focus on what was taken away. Find something to replace it, and acknowledge the blessing you have." – Drew Barrymore
26. "When you start a company, it's a singular focus. You have the wind at your back." – Howard Schultz
27. "I learned that focus is key. Not just in your running a company, but in your personal life as well." – Tim Cook
28. "You have to focus on the future and know that you can succeed in life, and you have to keep working hard." – Dele Alli
29. "The best way to build the best workforce is to focus on the largest talent pool you have." – Mary Dillon
30. "I meditate and pray before going onstage – it helps me focus." – Harry Styles
31. "My focus is on love and inclusiveness." – RuPaul
32. "You must stay focused on the end result to achieve your goals." – Catherine Pulsifer
33. "When you focus on being a blessing, God makes sure that you are always blessed in abundance." – Joel Osteen
34. "You can focus on things that are barriers or you can focus on scaling the wall or redefining the problem." – Tim Cook
35. "The greatest gift is the ability to forget – to forget the bad things and focus on the good." – Joe Biden
36. "One of the nice things about being busy is it makes you focus on what's important to you and how you use your time." – Lorne Michaels
37. "If you don't pay appropriate attention to what has your attention, it will take more of your attention than it deserves." – David Allen
38. "It was better to focus on the good and what we had than to focus on what we had lost and were losing." – Tracey Mcmanus
39. "Your focus should be on creating an environment where growth can occur and then letting nature take its course." – Patrick Lencioni
40. "My focus has been and will continue to be on doing my job." – Ted Cruz
41. "Always remember, your focus determines your reality." – George Lucas
42. "If you focus more on the inside, you'll feel just as great about the outside. I feel attractive when I'm doing good and helping people." – Keke Palmer
43. "Most people have no idea of the giant capacity we can immediately command when we focus all of our resources on mastering a single area of our lives." – Tony Robbins
44. "You don't get results by focusing on results. You get results by focusing on the actions that produce results." – Mike Hawkins
45. "Instead of focusing on that circumstances that you cannot change – focus strongly and powerfully on the circumstances that you can." – Joy Page
46. "You have to make sacrifices. You have to work out, to be relaxed in your mind, to focus on what you're doing." – Stan Wawrinka
47. "If you want to live a long life, focus on making contributions." – Hans Selye
48. "I know when I stay focused, good things will undoubtedly happen." – Marc Trestman
49. "Do whatever you do intensely." – Robert Henri
50. "When you work, work. When you play, play. Don't mix the two." – Jim Rohn
Thanks for checking out the best Focus Quotes. Feel free to share the quotes with your friends. Leave a comment below and which are your favourite Focus Quotes ?
See also:
Focus Quotes | Truth Quotes |Writing Quotes |Failure Quotes |Humility Quotes |Learning Quotes |Famous Quotes |Ego Quotes |Knowledge Quotes
You can find us at – Facebook | Instagram | LinkedIn | Pinterest | Twitter