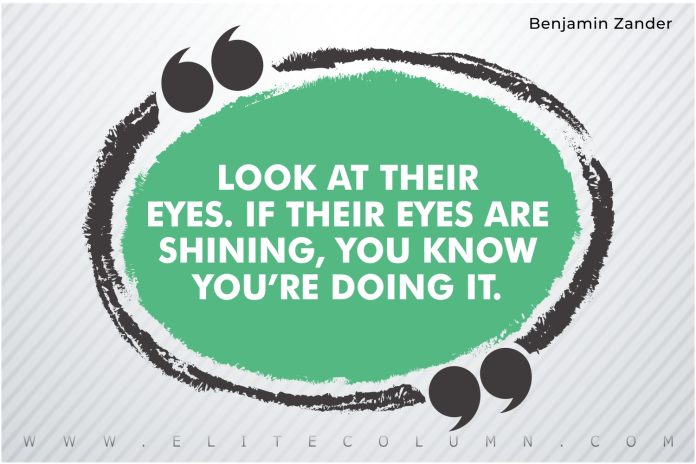 Check out 50 Eyes Quotes today.
50 Best Eyes Quotes
1. "Look at their eyes. If their eyes are shining, you know youre doing it." – Benjamin Zander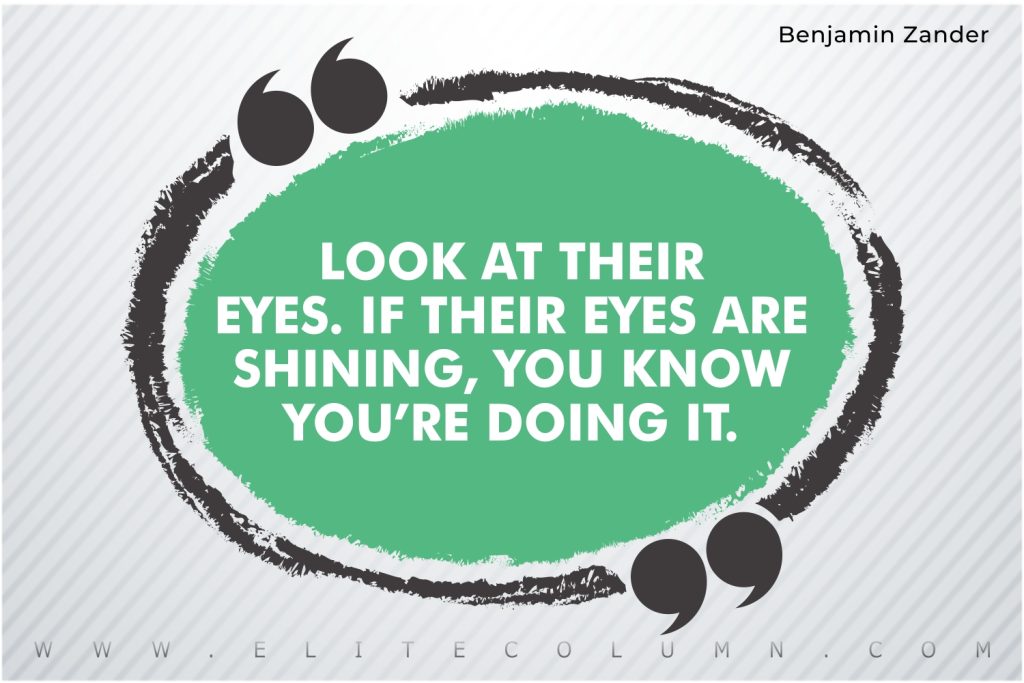 2. "Your eyes are like two jewels in the sky." – Bob Dylan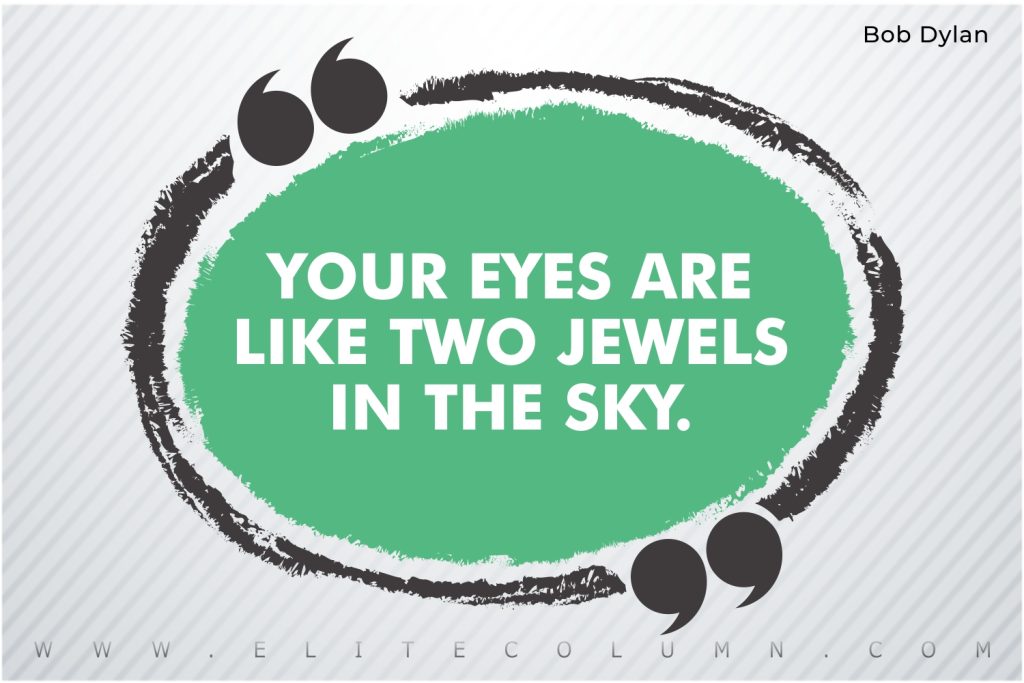 3. "Fix your eyes on what you believe and not what you see." – Chris Burkmenn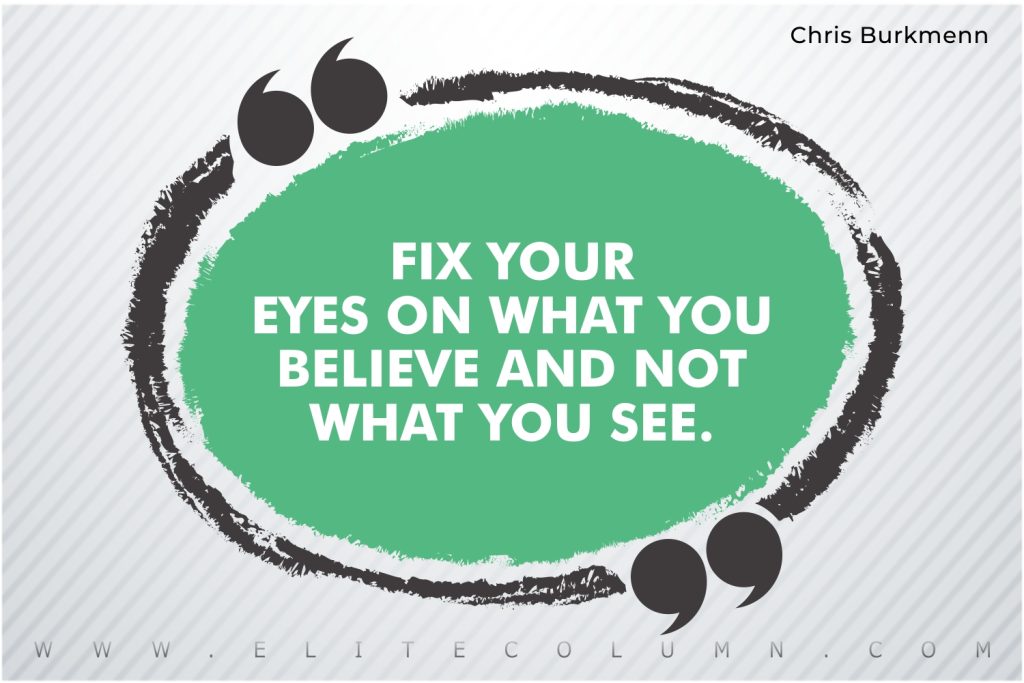 4. "If your eyes dwell in your heart; then your inner voice will be your congenial Guide." – Sir Kristian Goldmund Aumann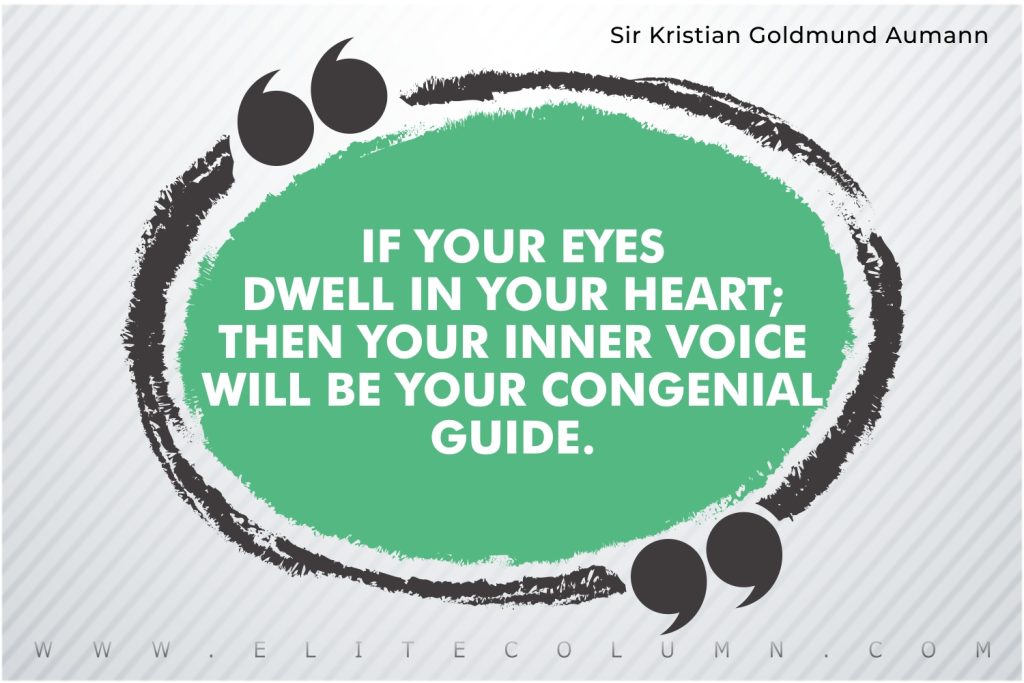 5. "Shut your eyes and see. James Joyce " His eyes have made love to me all evening." – Marguerite Gautier
6. "My eyes make pictures when they are shut." – Samuel Taylor Coleridge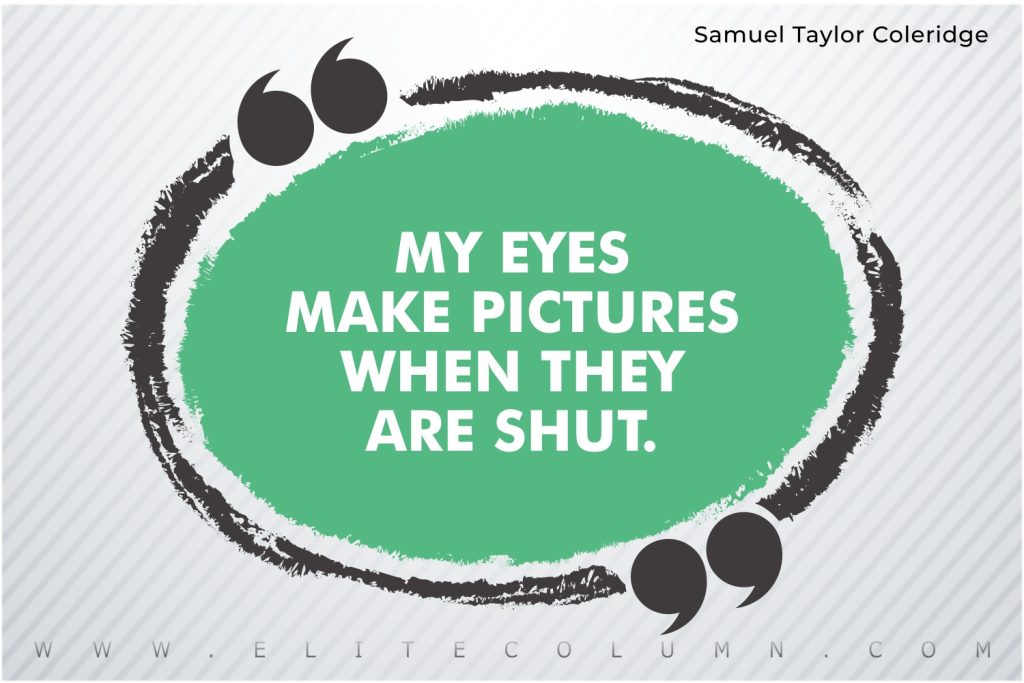 7. "i am a museum full of art but you had your eyes shut." – Rupi Kaur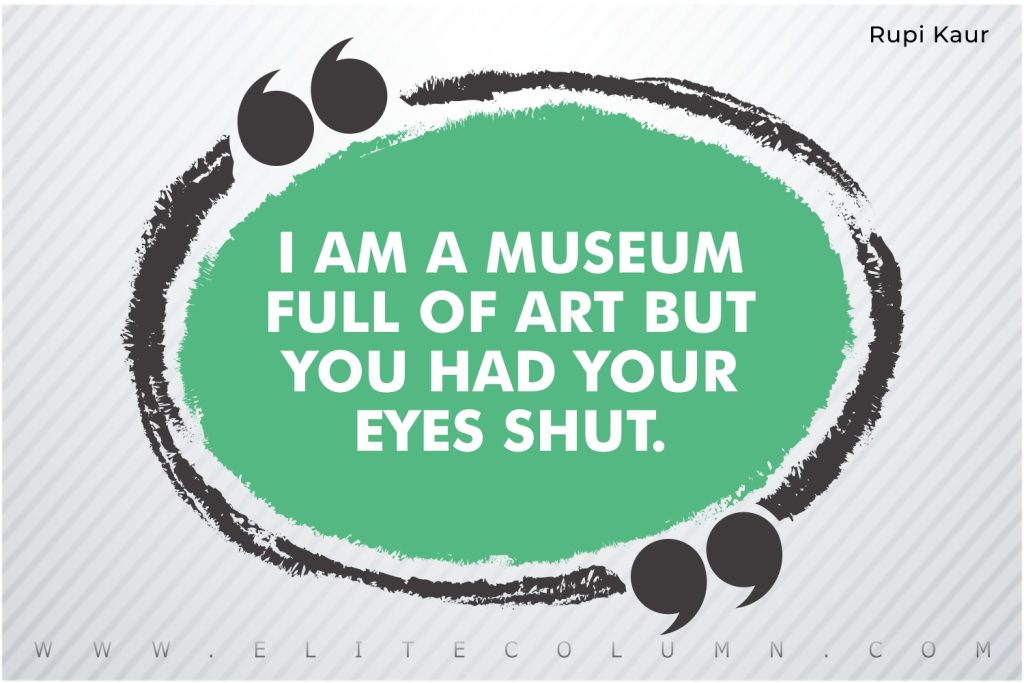 8. "For she had eyes and chose me." – William Shakespeare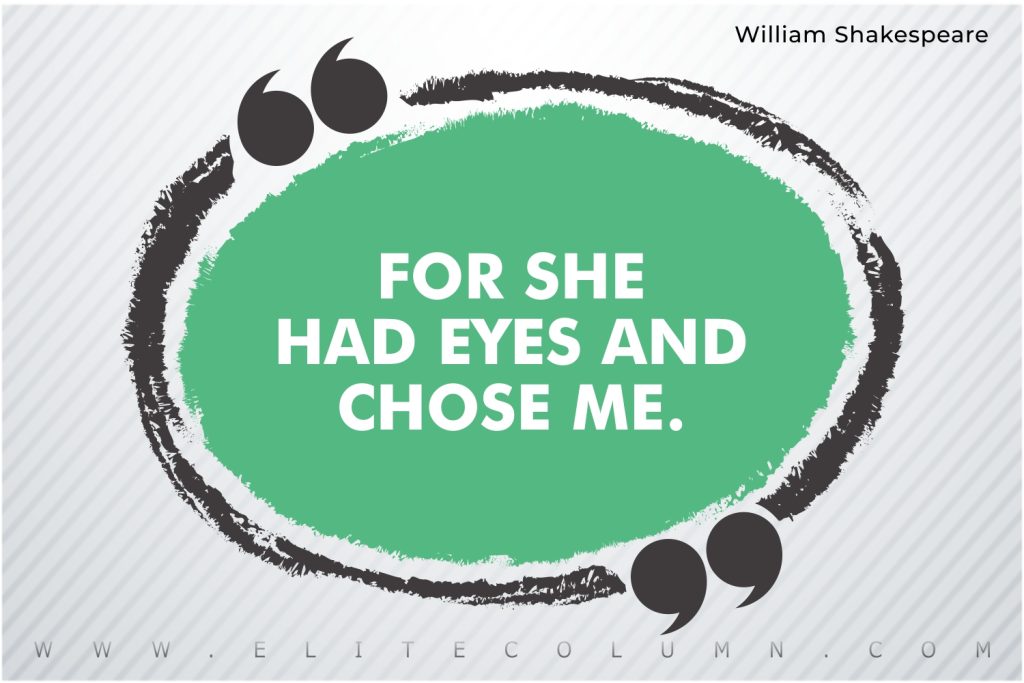 9. "An animal's eyes have the power to speak a great language." – Martin Buber
10. "Cat's eyes seem a bridge to a world beyond the one we know." – Lynn-Holly Johnson
11. "Our eyes are full of terrible confessions." – Anne Sexton
12. "Open your eyes and see what you can with them before they close forever." – Anthony Doerr
13. "Eyes the head's chief of police. They watch and make mental notes." – Anton Chekhov
14. "There's a light in a woman's eyes that speaks louder than words." – Arthur Conan Doyle
15. "It is in their eyes that their magic resides." – Arthur Symons
16. "Through the eyes of the brave, the future makes past tense perfect sense." – Auliq Ice
17. "The sexiest part of the body is the eyes. That's what I believe." – Clive Owen
18. "To see through my eyes you first have to know me. Most little girls have a mommy and lots of love." – Coral Peterson
19. "If you close your eyes to see the view, you miss everything surrounding you." – David Archuleta
20. "love is in the eyes, and one woman knows when another woman is in love." – David Gemmell
21. "You are most beautiful when your eyes are glowing with kindness and joy." – Debasish Mridha
22. "The voice of your eyes is deeper than all roses." – E.E. Cummings
23. "Beautiful eyes are those that show the beautiful thoughts that burn below." – Ellen Palmer Allerton
24. "The eyes are the windows of a woman's heart; you may enter that a way!" – Eugene Sue
25. "The eyes have one language everywhere." – George Herbert
26. "You can't depend on your eyes when your imagination is out of focus." – Mark Twain
27. "Where words are restrained, the eyes often talk a great deal." – Samuel Richardson
28. "The eye through which I see God is the same eye through which God sees me; my eye and God's eye are one eye, one seeing, one knowing, one love." – Meister Eckhart
29. "The beauty of a woman must be seen from in her eyes, because that is the doorway to her heart, the place where love resides." – Audrey Hepburn
30. "It is often said that before you die your life passes before your eyes. It is in fact true. It's called living." – Terry Pratchett
31. "If I can see pain in your eyes then share with me your tears. If I can see joy in your eyes then share with me your smile." – Santosh Kalwar
32. "When a woman is talking to you, listen to what she says with her eyes." – Victor Hugo
33. "The eye sees a thing more clearly in dreams than the imagination awake." – Leonardo da Vinci
34. "For I dipped into the future, far as human eye could see, Saw the vision of the world, and all the wonder that would be." – Alfred Lord Tennyson
35. "My eyes are an ocean in which my dreams are reflected" – Anna M. Uhlich
36. "They seemed to be staring at the dark, but their eyes were watching God." – Zora Neale Hurston
37. "Tears are nature's lotion for the eyes. The eyes see better for being washed by them." – Christian Nevell Bovee
38. "Since we cannot change reality, let us change the eyes which see reality." – Nikos Kazantzakis
39. "Open your eyes, look within. Are you satisfied with the life you're living?" – Bob Marley
40. "The soul, fortunately, has an interpreter – often an unconscious but still a faithful interpreter – in the eye." – Charlotte Bronte
41. "The eye is the jewel of the body." – Henry David Thoreau
42. "The world only exists in your eyes. You can make it as big or as small as you want.." – F. Scott Fitzgerald
43. "Anyone can look at others' eyes, but Lovers can see into each others' souls through the eyes." – Larry Latta
44. "Those true eyes Too pure and too honest in aught to disguise The sweet soul shining through them." – Owen Meredith
45. "I shut my eyes and all the world drops dead; I lift my eyes and all is born again." – Sylvia Plath
46. "Every closed eye is not sleeping, and every open eye is not seeing." – Bill Cosby
47. "A woman's eyes cut deeper than a knife." – Robert Jordan
48. "The eyes like sentinel occupy the highest place in the body." – Marcus Tullius Cicero
49. "The eyes indicate the antiquity of the soul." – Ralph Waldo Emerson
50. "The eyes see only what the mind is prepared to comprehend." – Robertson Davies
Thanks for checking out the best Eyes Quotes. Feel free to share the quotes with your friends. Leave a comment below and which are your favourite Eyes Quotes ?
See also:
Cool Quotes | Joy Quotes | Journey Quotes | Life is Hard Quotes | Struggle Quotes | Effort Quotes | Regret Quotes | Ignorance Quotes
You can find us at – Facebook | Instagram | LinkedIn | Pinterest | Twitter