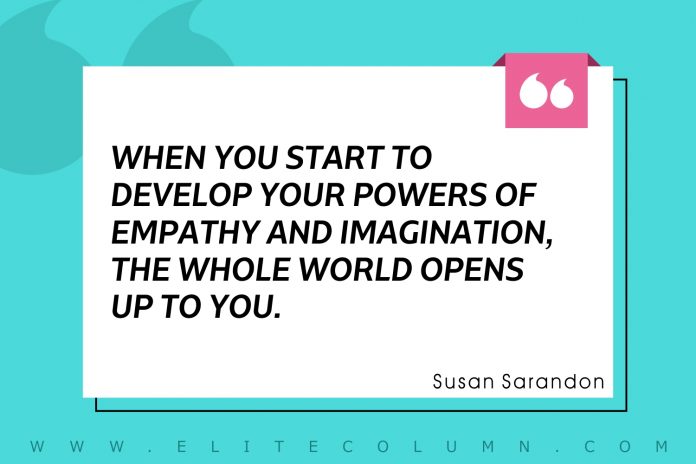 Check out 50 Empathy quotes today. Empathy Quotes will make you become a better individual.
50 Best Empathy Quotes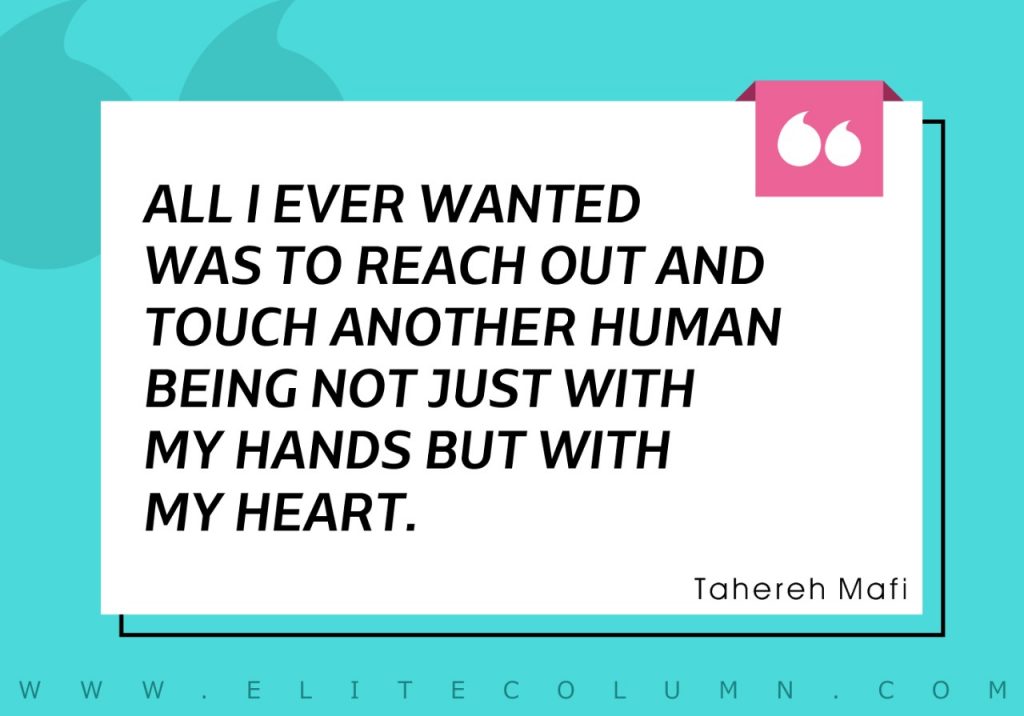 1. "All I ever wanted was to reach out and touch another human being not just with my hands but with my heart." – Tahereh Mafi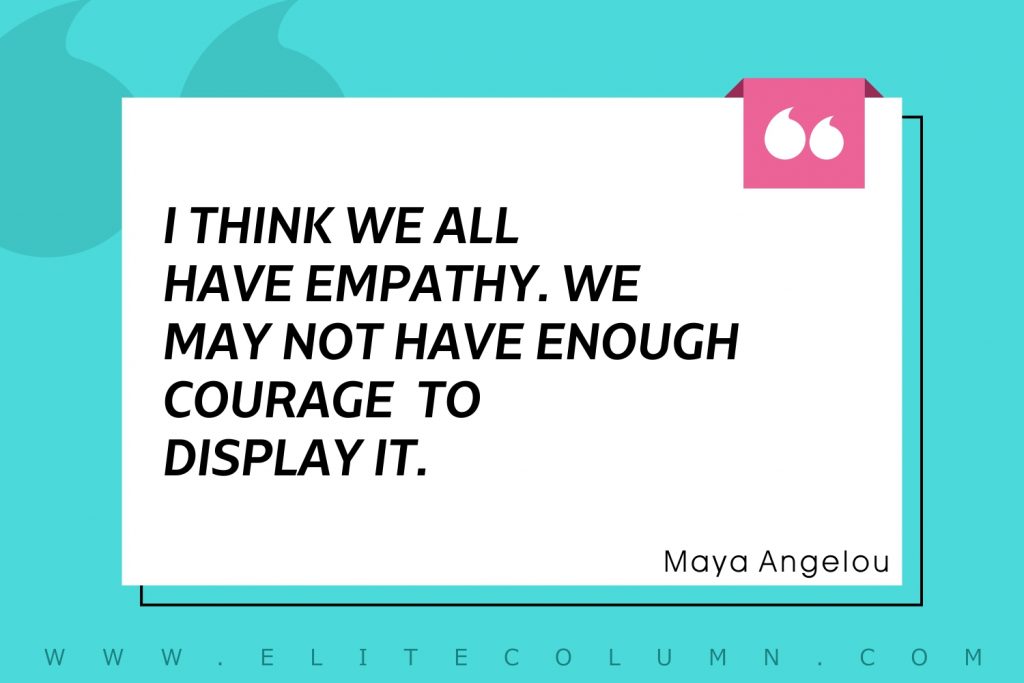 2. "I think we all have empathy. We may not have enough courage to display it." – Maya Angelou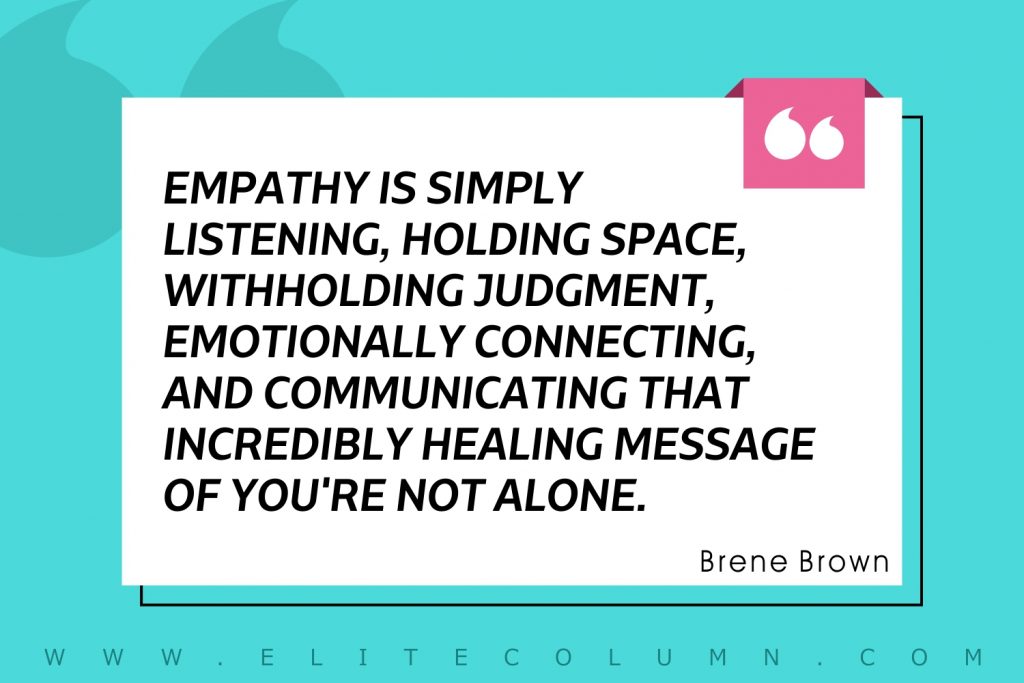 3. "Empathy is simply listening, holding space, withholding judgment, emotionally connecting, and communicating that incredibly healing message of you're not alone." – Brene Brown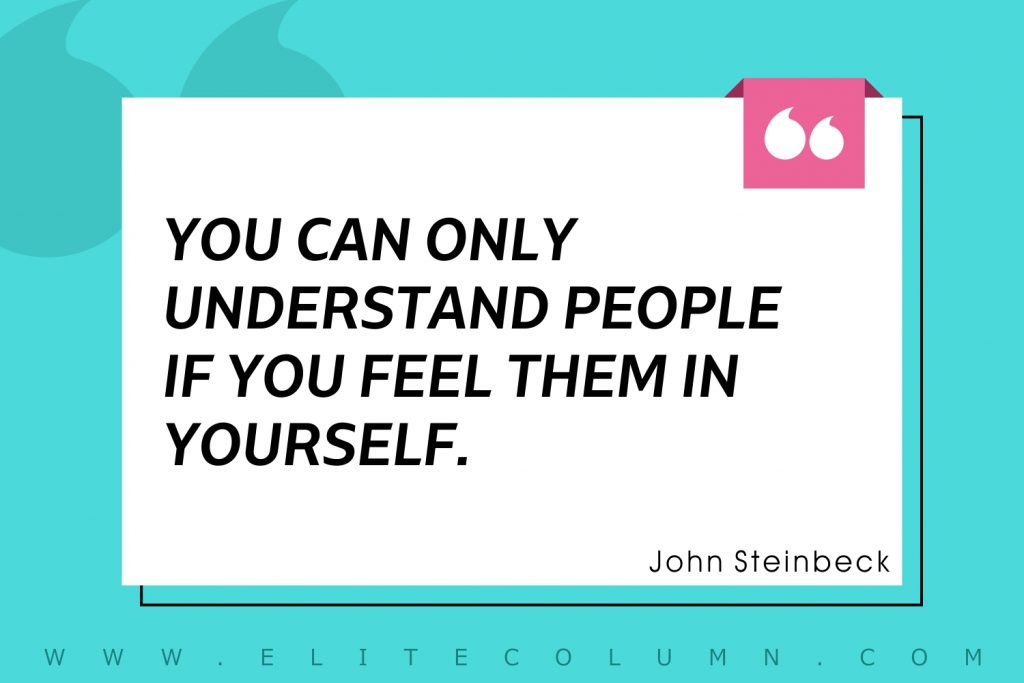 4. "You can only understand people if you feel them in yourself." – John Steinbeck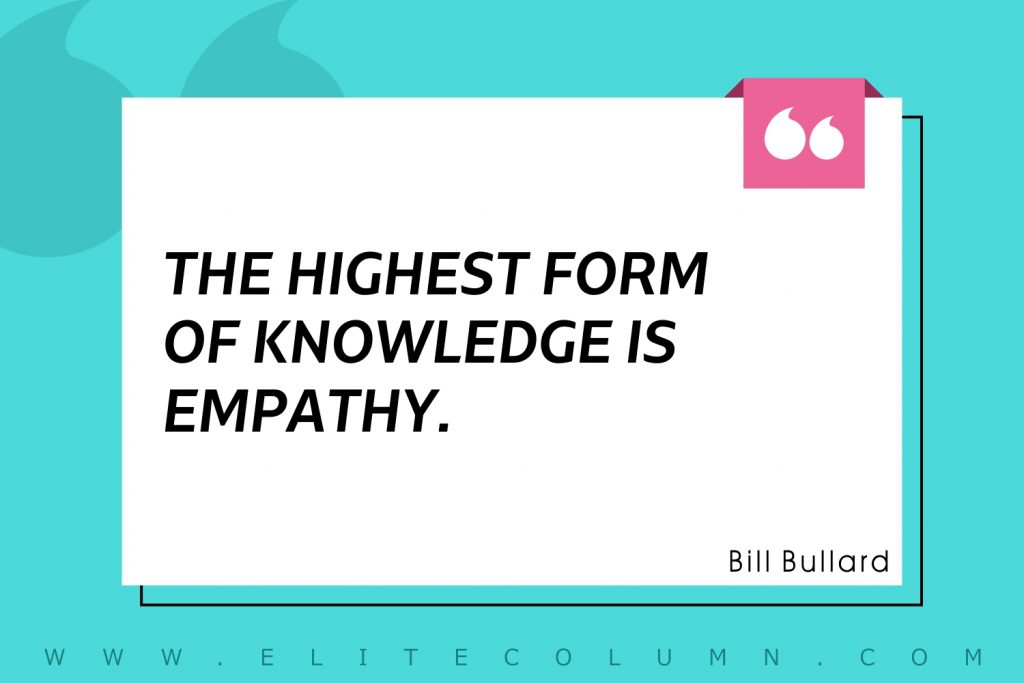 5. "The highest form of knowledge is empathy." – Bill Bullard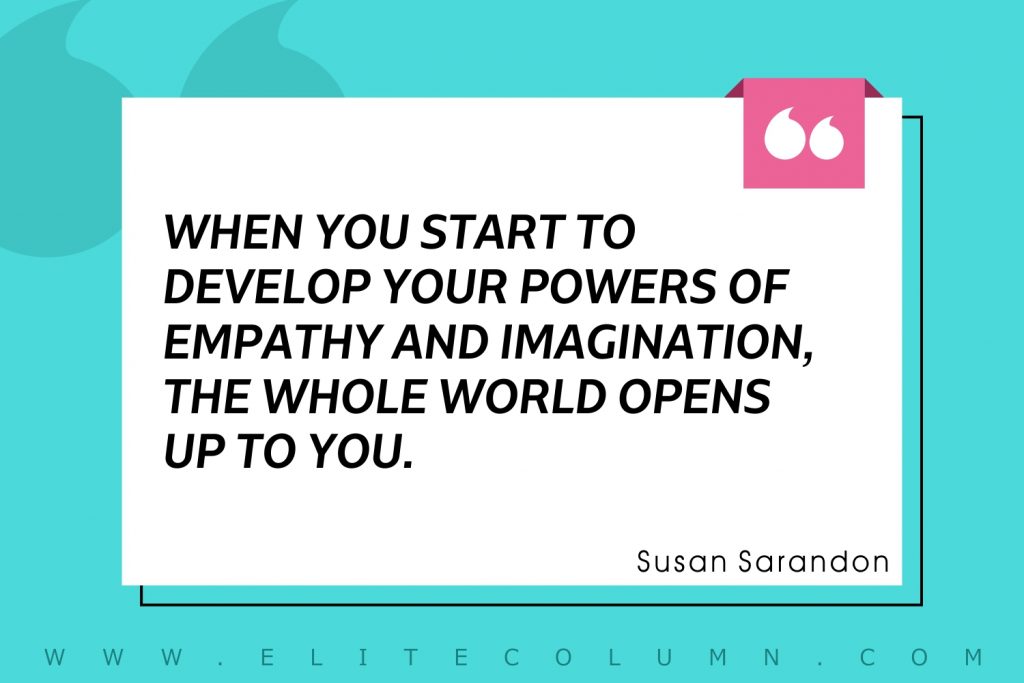 6. "When you start to develop your powers of empathy and imagination, the whole world opens up to you." – Susan Sarandon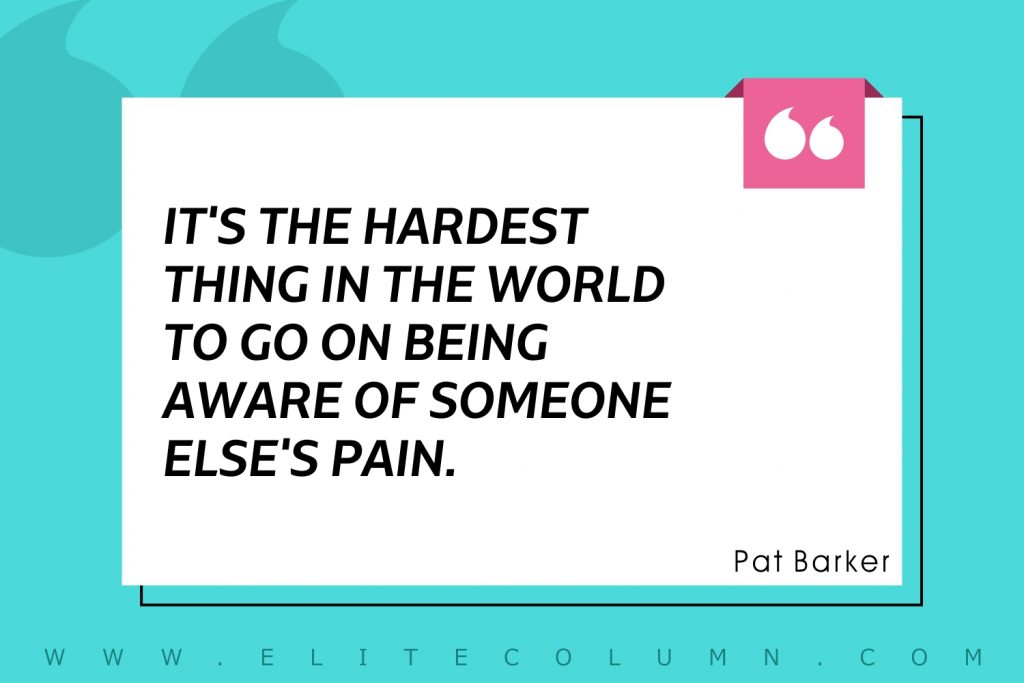 7. "It's the hardest thing in the world to go on being aware of someone else's pain." – Pat Barker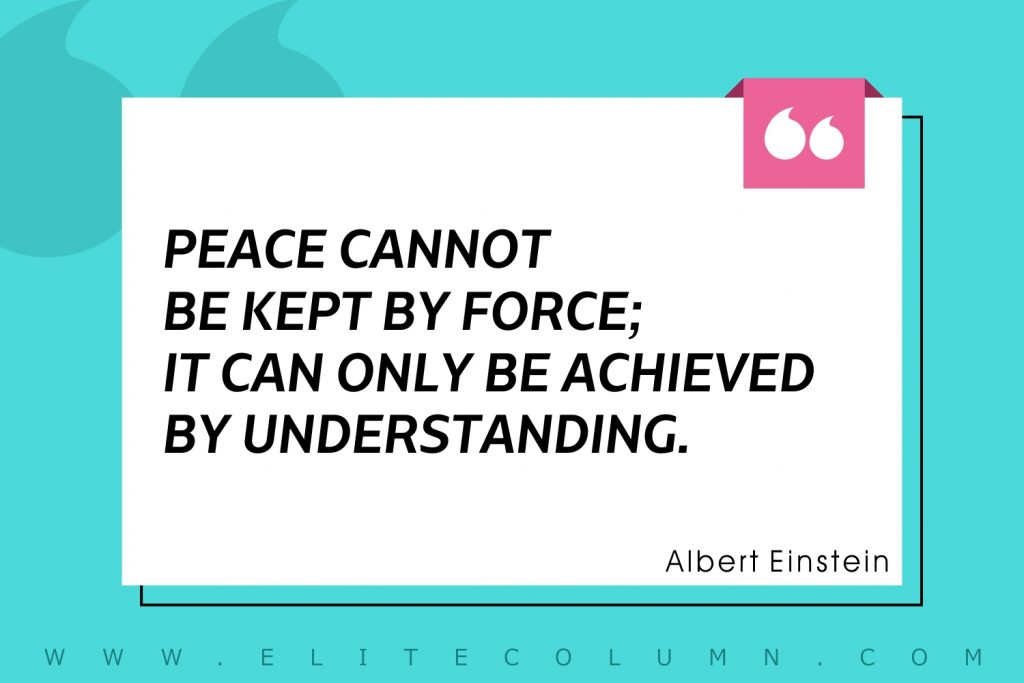 8. "Peace cannot be kept by force; it can only be achieved by understanding." – Albert Einstein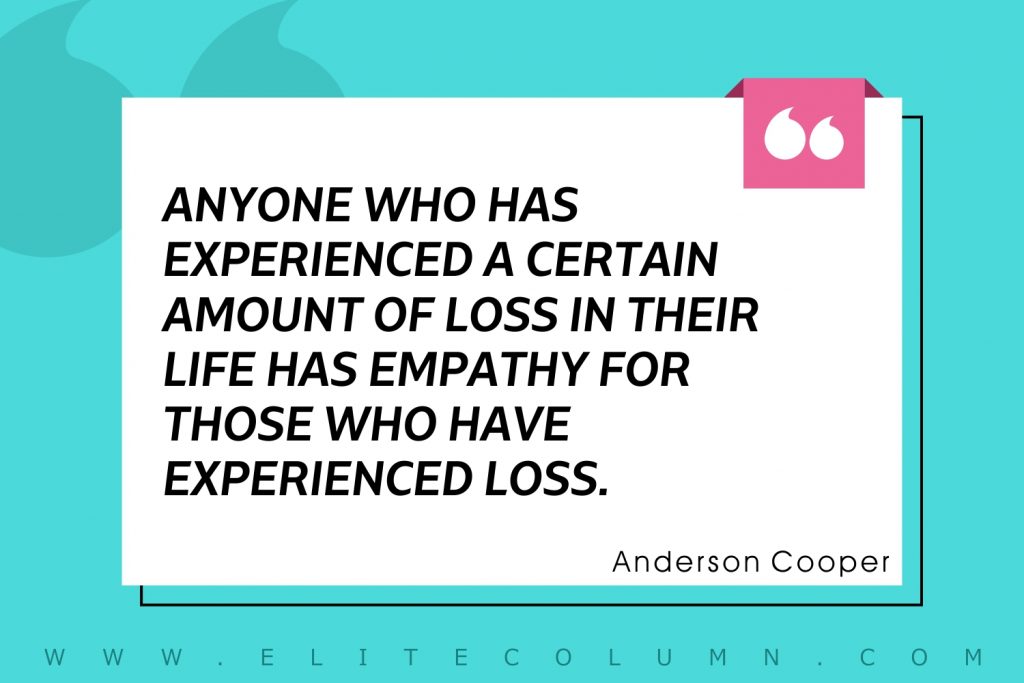 9. "Anyone who has experienced a certain amount of loss in their life has empathy for those who have experienced loss." – Anderson Cooper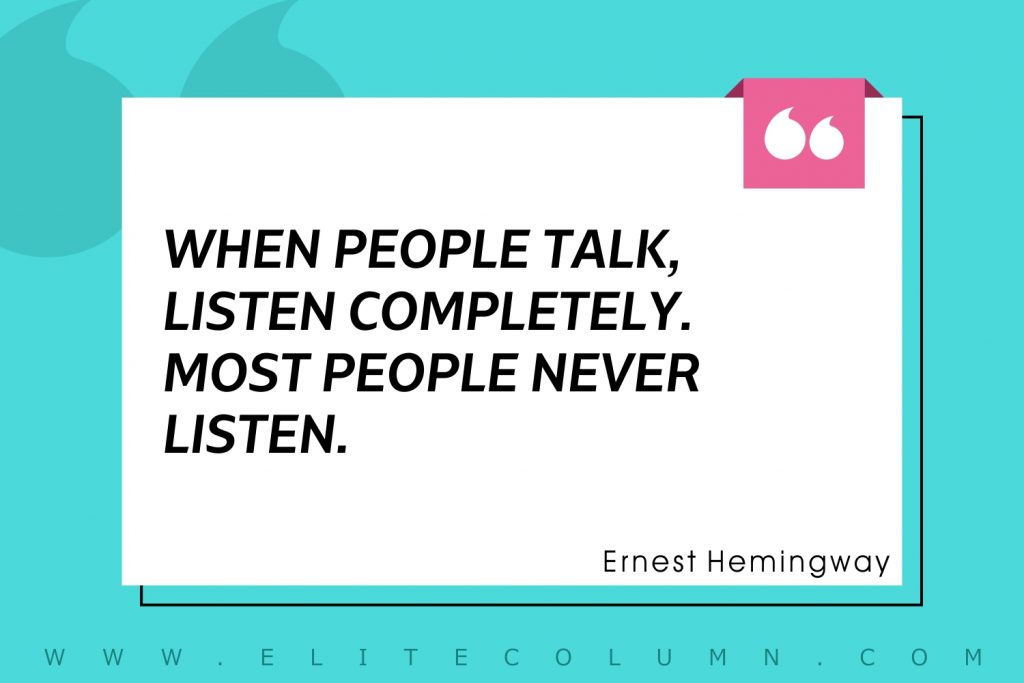 10. "When people talk, listen completely. Most people never listen." – Ernest Hemingway
11. "Empathy means both understanding others on their own terms and bringing them within the orbit of one's own experience." – Jacob A. Belzen
12. "I call him religious who understands the suffering of others." – Mahatma Gandhi
13. "One of the most important things you can do on this earth is to let people know they are not alone." – Shannon L. Alder
14. "I believe empathy is the most essential quality of civilization." – Roger Ebert
15. "The only way to change someone's mind is to connect with them from the heart." – Rasheed Ogunlaru
16. "Whenever you are about to find fault with someone, ask yourself the following question: What fault of mine most nearly resembles the one I am about to criticize?" – Marcus Aurelius
17. "When you show deep empathy toward others, their defensive energy goes down, and positive energy replaces it. That's when you can get more creative in solving problems." – Stephen Covey
18. "The opposite of anger is not calmness, its empathy." – Mehmet Oz
19. "Whenever you feel like criticizing any one…just remember that all the people in this world haven't had the advantages that you've had." – F. Scott Fitzgerald
20. "We must learn to regard people less in the light of what they do or omit to do, and more in the light of what they suffer." – Dietrich Bonhoeffer
21. "Empathy is connection; it's a ladder out of the shame hole" – Brené Brown
22. "Empathy is seeing with the eyes of another, listening with the ears of another, and feeling with the heart of another." – Alfred Adler
23. "Never look down on anybody unless you're helping him up." – Jesse Jackson
24. "Empathy requires knowing that you know nothing." – Leslie Jamison
25. "Empathy is the greatest virtue. From it, all virtues flow. Without it, all virtues are an act." – Eric Zorn
See also:
Self Worth Quotes | Jealousy Quotes | Stress Quotes | Motivational Quotes | Work Quotes | Loyalty Quotes | Marriage Quotes | Future Quotes
26. "Empathy is like giving someone a psychological hug." – Lawrence J
27. "The great gift of human beings is that we have the power of empathy." – Meryl Streep
28. "When a good man is hurt all who would be called good must suffer with him." – Euripides
29. "Empathy is a respectful understanding of what others are experiencing." – Marshall B. Rosenberg
30. "Empathy is the starting point for creating a community and taking action. It's the impetus for creating change." – Max Carver
31. "You never really understand a person until you consider things from his point of view – until you climb into his skin and walk around in it." – Harper Lee
32. "If it is not tempered by compassion, and empathy, reason can lead men and women into a moral void." – Karen Armstrong
33. "Empathy is about finding echoes of another person in yourself." – Mohsin Hamid
34. "We have to teach empathy as we do literacy." – Bill Drayton
35. "Empathy is a special way of coming to know another and yourself." – Carl R. Rogers
36. "When good people consider you the bad guy, you develop a heart to help the bad ones. You actually understand them." – Criss Jami
37. "Empathy represents the foundation skill for all the social competencies important for work." – Daniel Goleman
38. "Nobody cares how much you know until they know how much you care." – Theodore Roosevelt
39. "If we can get man to the moon, we can get man to walk in each other's shoes." – Mary Gordon
40. "Experiencing terrible pain opens our hearts and minds to express compassion for other people and communion with ourselves." – Kilroy J. Oldster
41. "Wearing another's skin is the most effective way to learn sympathy." – A G Howard
42. "Those who are governed by reason desire nothing for themselves which they do not desire for the rest of humankind." – Baruch Spinoza
43. "The seeds of care and empathy are built into every human being and a variety of soils and fertilizers will allow those same seeds to grow and flourish." – Gudjon Bergmann
44. "The little things you do can be very significant to others.' – Wayne Gerard Trotman
45. "What you don't realize is that the world does not need more perfection. It needs more compassion and empathy." – Tessa Dare
46. "If you want more kindness in the world, put some there." – Zero Dean
47. "It is true that I am endowed with an absurd sensitiveness, what scratches others tears me to pieces." – Gustave Flaubert
48. "A child is not born with affection, adoration, and kindheartedness. A person accrues empathy and sympathy from experiencing our own pain." – Kilroy J. Oldster
49. "Practicing kindness increases our ability to be empathetic. It helps keep our hearts open. And that, truly, is the best way to live." – Kristi Bowman
50. "Empathy is the gateway; compassion is the way.' – Scott Perry
Thanks for checking out the best Empathy Quotes. Feel free to share the quotes with your friends. Leave a comment below and which are your favourite Empathy Quotes ?
See also:
Business Quotes | Money Quotes | Stoic Quotes | Forgiveness Quotes | Perseverance Quotes | Hurt Quotes | Trust Quotes
You can find us at – Facebook | Instagram | LinkedIn | Pinterest | Twitter