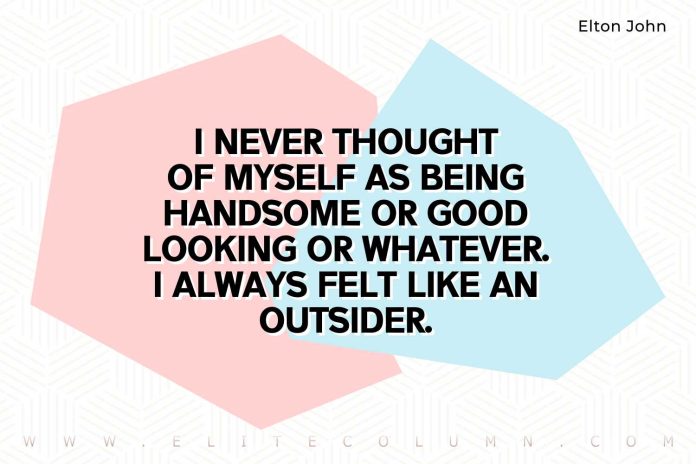 Check out 25 Elton John Quotes today.
25 Best Elton John Quotes
1. "If it hadn't been for Elvis, I don't know where popular music would be. He was the one that started it all off, and he was definitely the start of it for me." – Elton John
2. "There's a time for everyone, If they only learn, that the twisting kaleidoscope moves us all in turn." – Elton John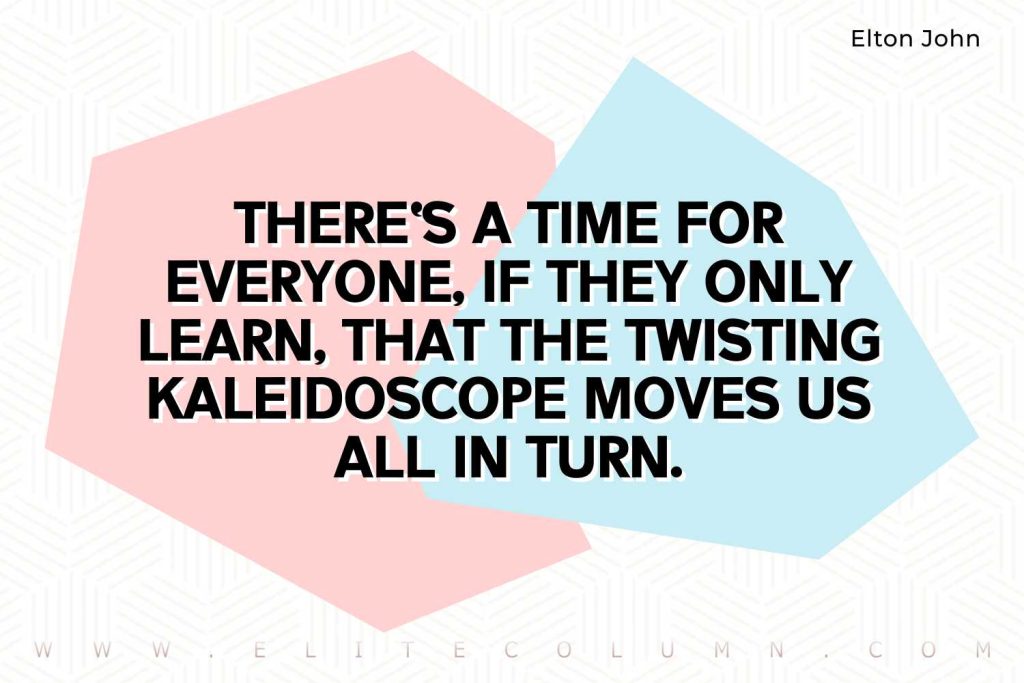 3. "I never thought of myself as being handsome or good-looking or whatever. I always felt like an outsider." – Elton John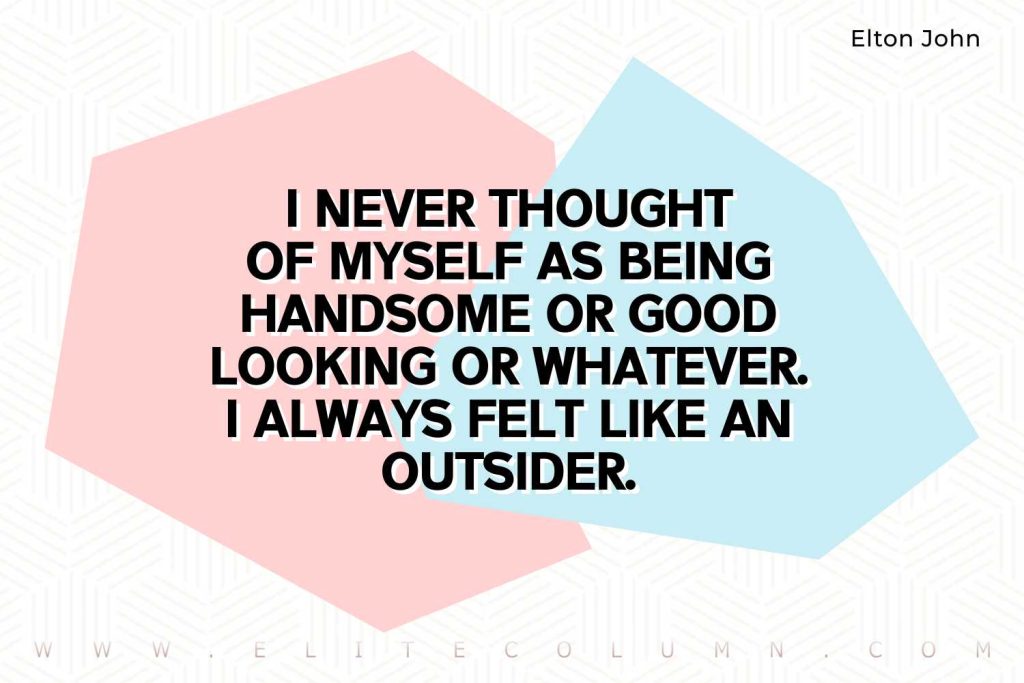 4. "I have a much better relationship with the press than I did, I think because I stood my ground." – Elton John
5. "And I'm afraid, in this day and age, trust, which I count so, you know, I love loyalty. I love trust." – Elton John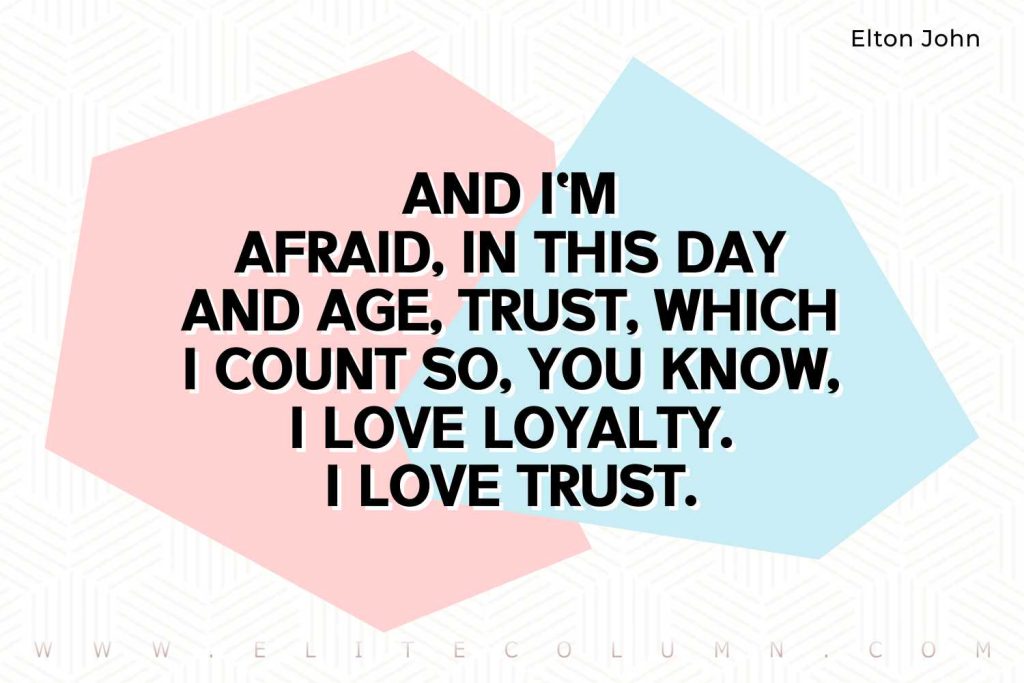 6. "Don't judge the picture by the frame, every man is not the same." – Elton John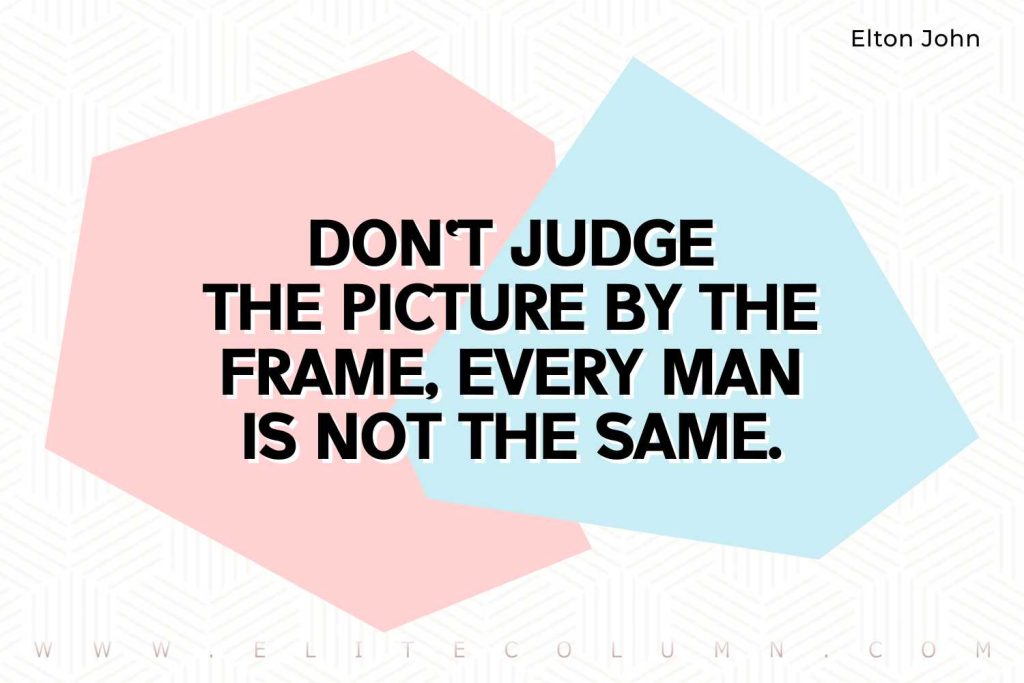 7. "I've got that resilient thing inside me. But I wasn't a happy bunny." – Elton John
8. "The great thing about rock and roll is that someone like me can be a star." – Elton John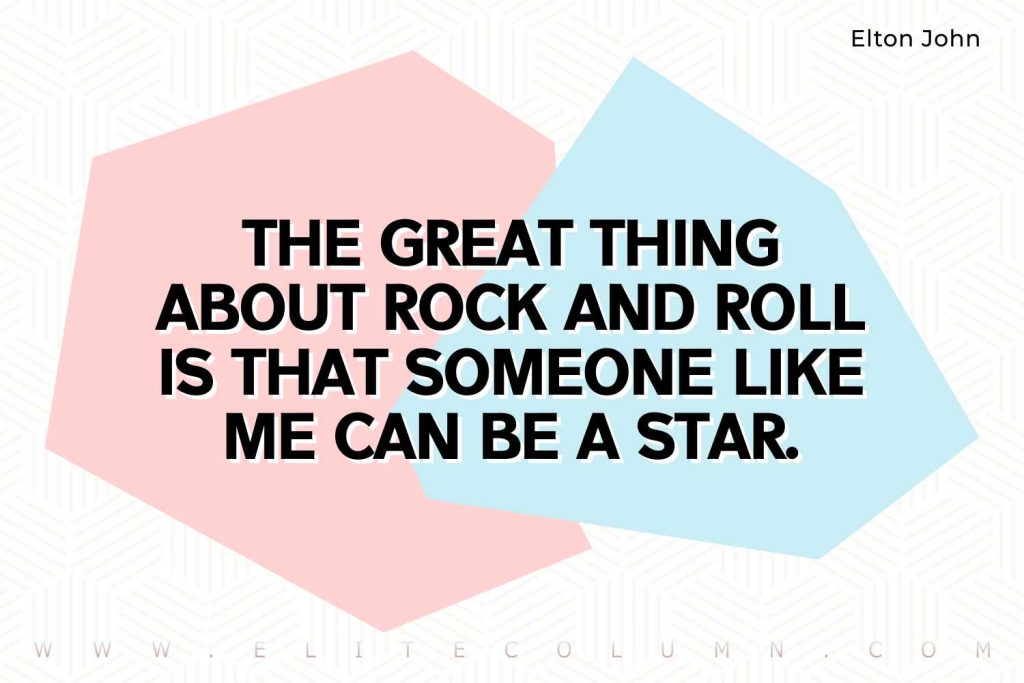 9. "If you write great songs with meaning and emotion, they will last forever." – Elton John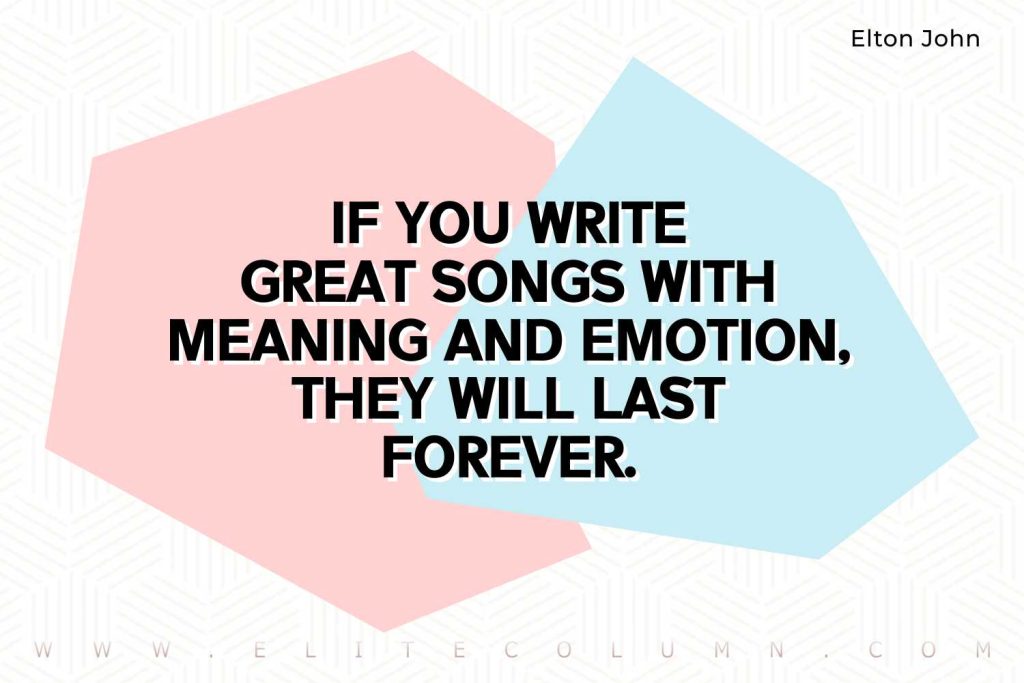 10. "I was never crazy enough to ask my record company to do something about the weather…" – Elton John
11. "I have a lot of money stashed away, but I do live my life from day to day." – Elton John
12. "Every time I tried to get the vocal down, I started crying." – Elton John
13. "How wonderful life is while you're in the world" – Elton John
14. "I think performers are all show-offs anyway, especially musicians. Unless you show off, you're not going to get noticed." – Elton John
15. "…And you can trap the free bird, but you'll have to clip her wings." – Elton John
16. "I mean, Sting is one of my great buddies and I love him to death." – Elton John
17. "I love places that have an incredible history. I love the Italian way of life. I love the food. I love the people. I love the attitudes of Italians." – Elton John
18. "Organised religion doesn't seem to work. It turns people into really hateful lemmings and it's not really compassionate." – Elton John
19. "…sometimes criticism can be hurtful. Be respectful. I'm a good piano player, I can sing well, I write good songs. If you don't like it, fair enough. But give me a break." – Elton John
20. "Live for each second without hesitation." – Elton John
21. "You should never take more than you give." – Elton John
22. "Music has healing power. It has the ability to take people out of themselves for a few hours." – Elton John
23. "That's just a part of being an artist: you can't write great stuff all the time, because if you did, then you'd be inhuman." – Elton John
24. "If there's a God in heaven, what's he waiting for?" – Elton John
25. "The human side of people is that sometimes they fail." – Elton John
Thanks for checking out the best Elton John Quotes. Feel free to share the quotes with your friends. Leave a comment below and which are your favourite Elton John Quotes ?
See also:
Post Malone Quotes | Mac Miller Quotes | Bob Marley Quotes | Elvis Presley Quotes | The Weeknd Quotes | Adele Quotes | Britney Spears Quotes | Billie Eilish Quotes
You can find us at – Facebook | Instagram | LinkedIn | Pinterest | Twitter