Aubrey Drake Graham popularly known as just "Drake" is the multitalented and all-rounder American rapper, singer, songwriter, record producer, actor, and entrepreneur. Born in 1986, he is just 32 and already has numerous of his songs breaking records everywhere. The man has immense talent – no doubt and Drake quotes will make you feel more confident and help face the struggles in your life. Below are some of the best Drake quotes that will make you fall for his music and songs.
38 Inspirational Drake Quotes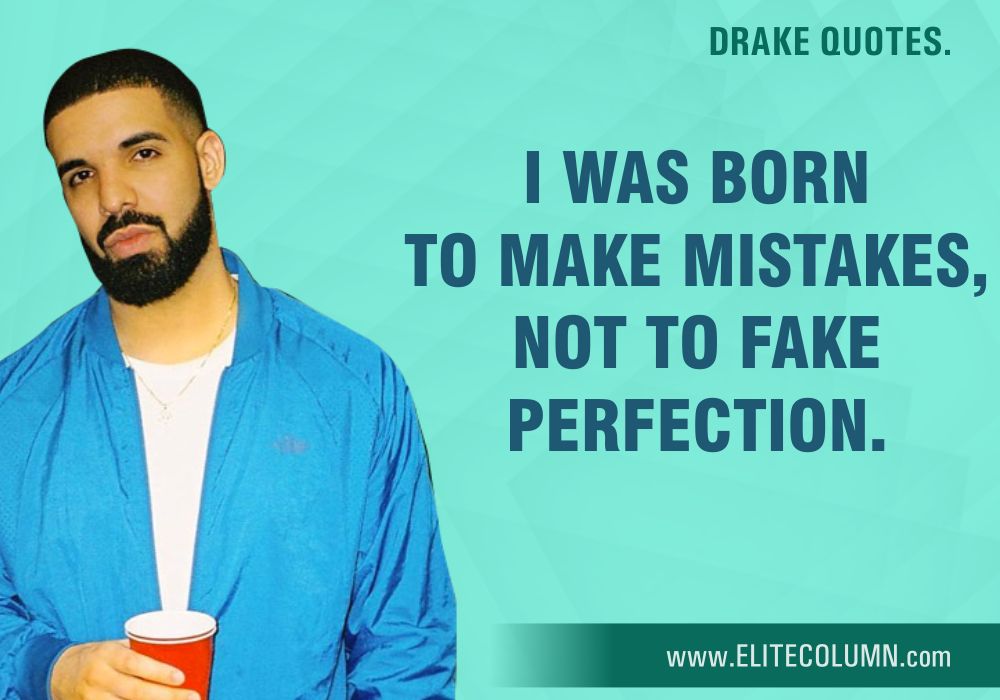 "I was born to make mistakes, not to fake perfection." – Drake
2. "Kill them with success and bury them with a smile." – Drake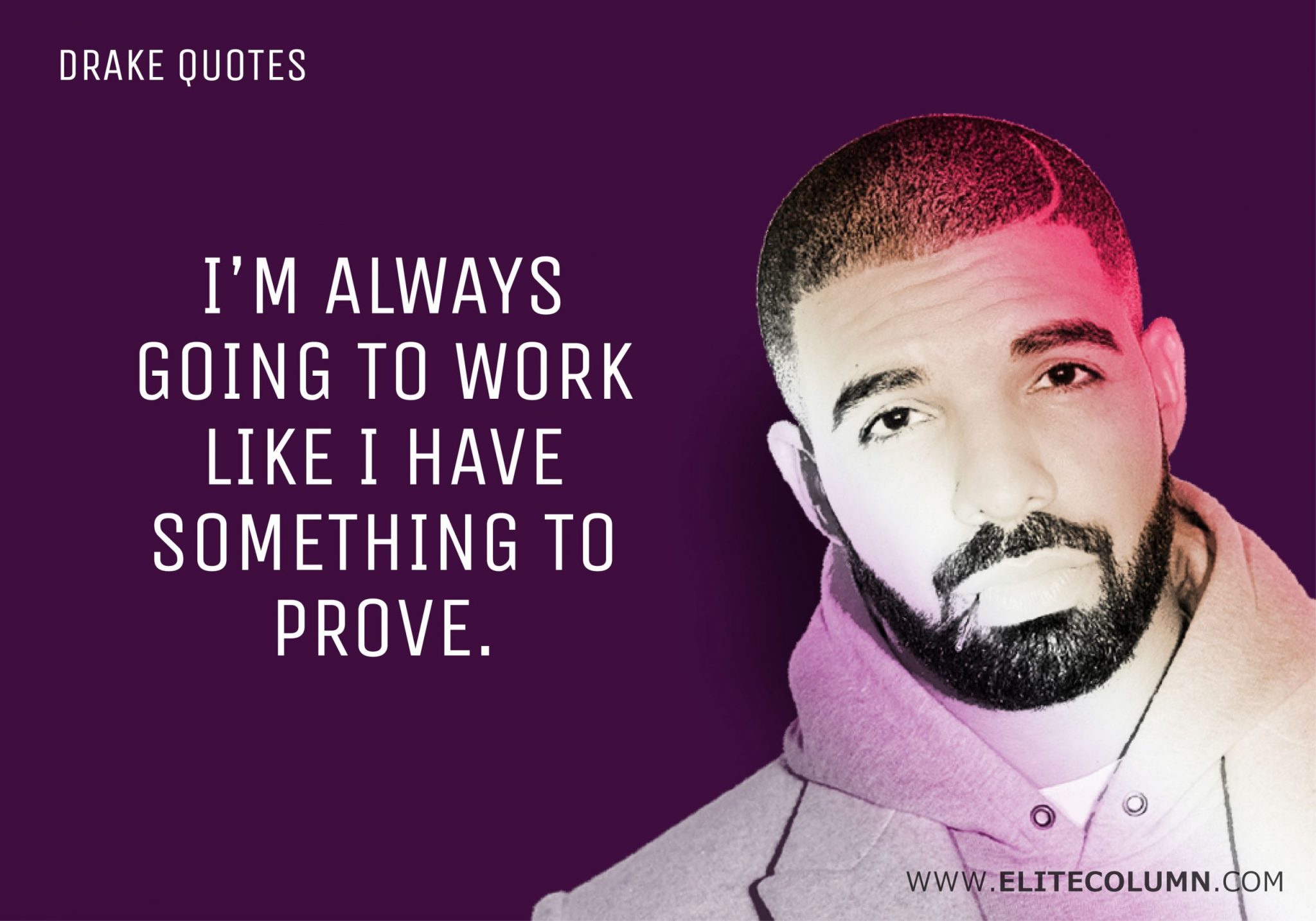 3. "I'm always going to work like I have something to prove." – Drake
4. "You know it's real when you are who you think you are" – Drake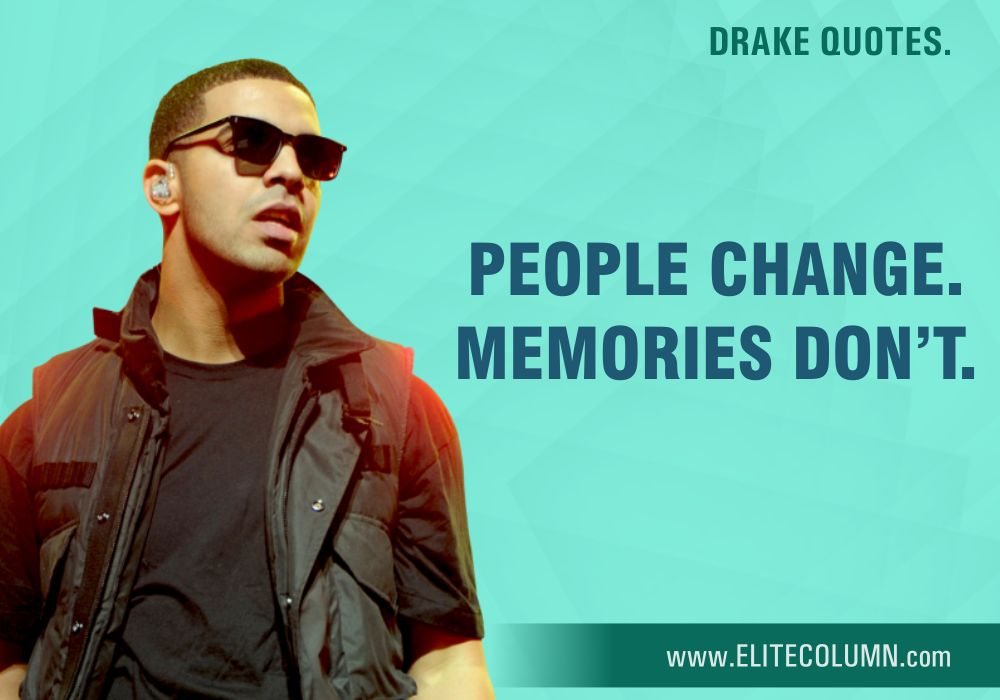 5. "People change. Memories don't." – Drake
6. "Haters will broadcast your failures, but whisper your success." – Drake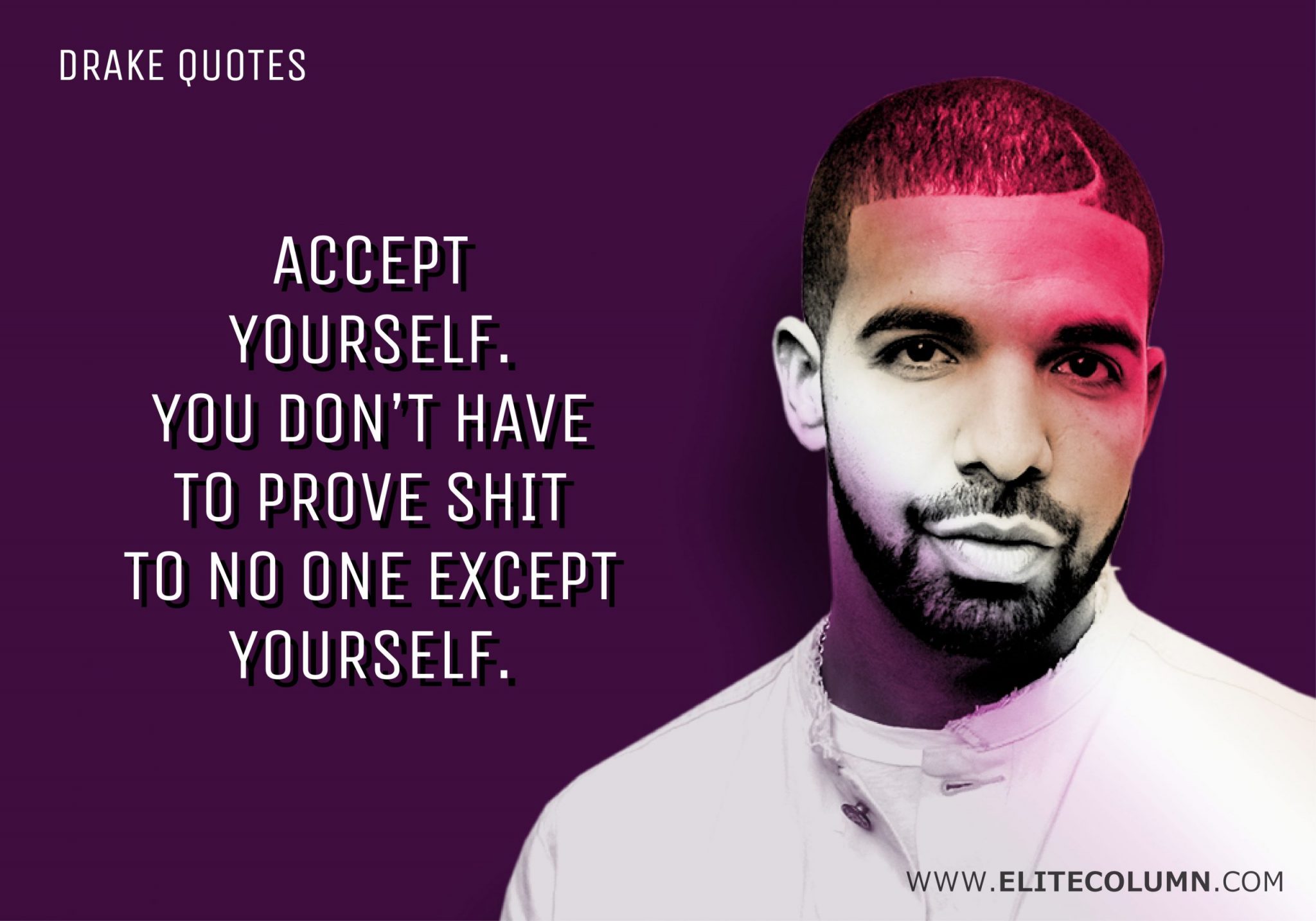 7. "Accept yourself. You don't have to prove sh*t to no one except yourself." – Drake
8. "Smile and let everyone know that today, you're a lot stronger than you were yesterday." – Drake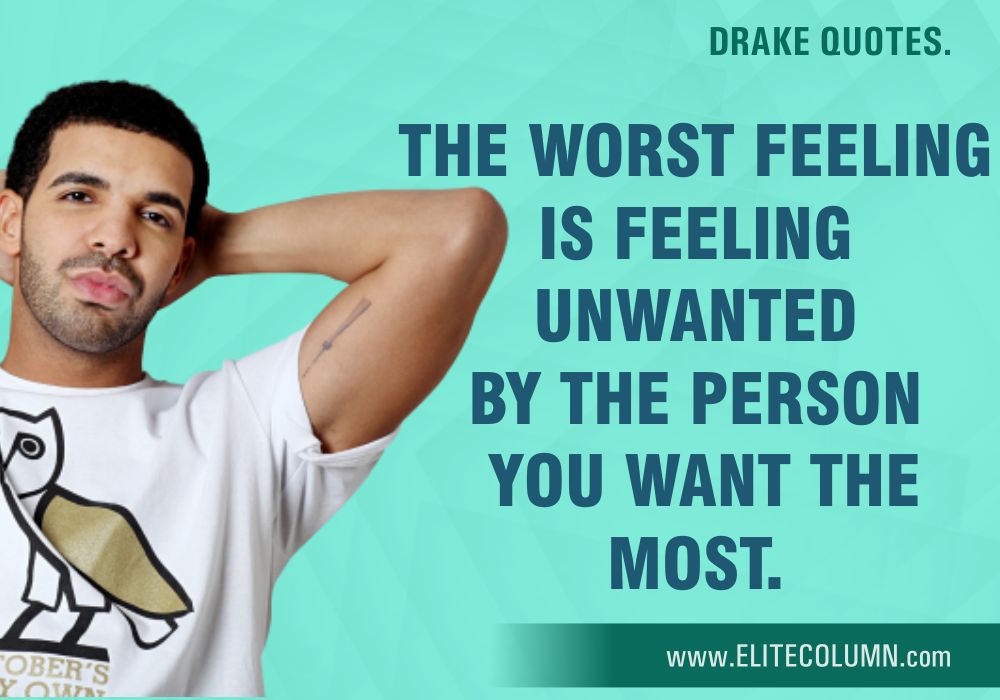 9. "The worst feeling is feeling unwanted by the person you want the most." – Drake
10. "The moment I stop having fun with it, I'll be done with it." – Drake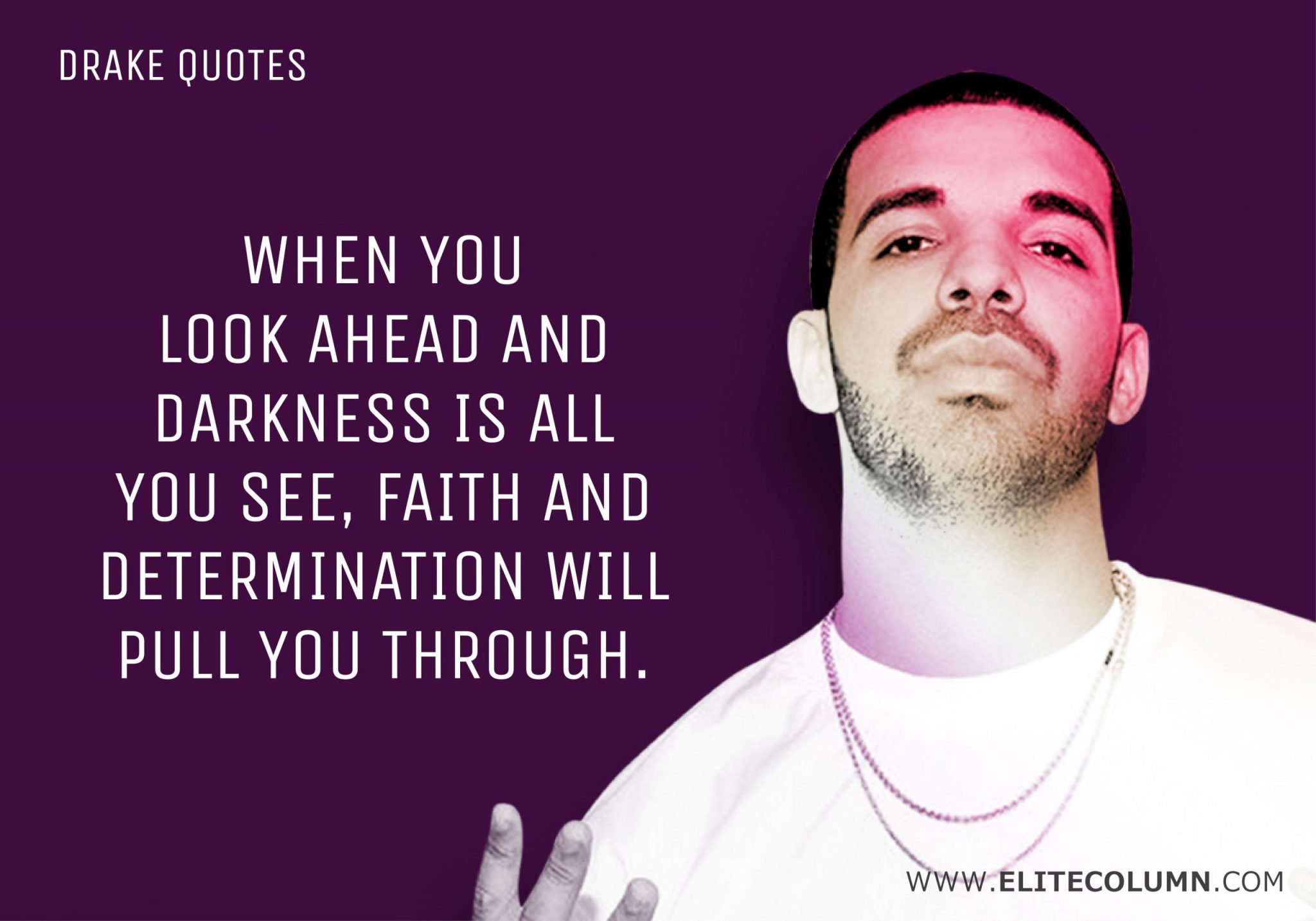 11. "When you look ahead and darkness is all you see, faith and determination will pull you through." – Drake
12. "Count your blessings, not problems." – Drake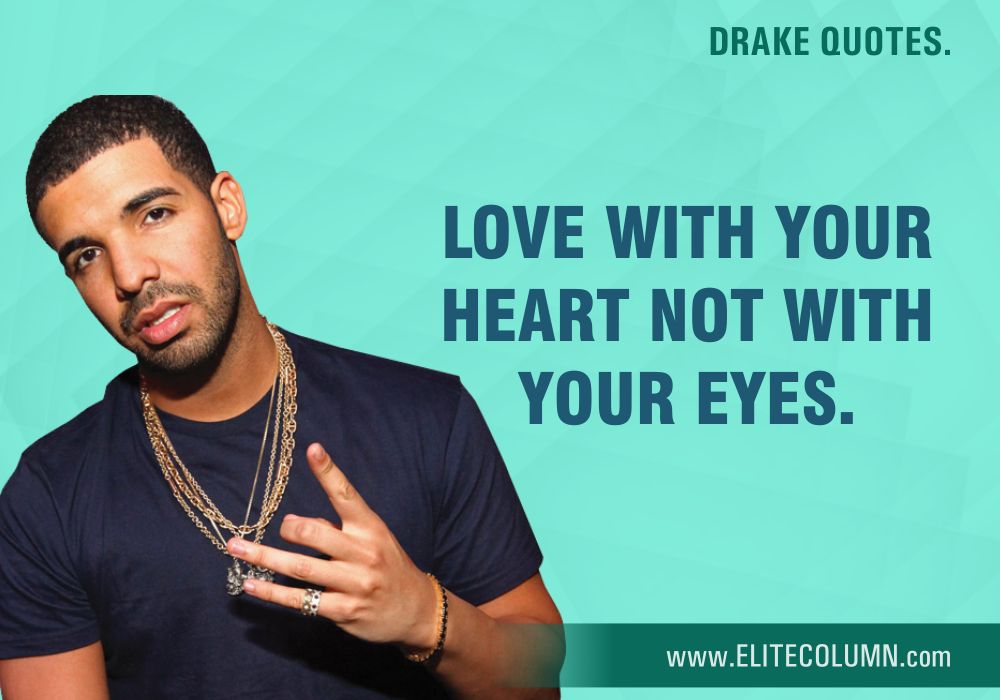 13. "Love with your heart not with your eyes." – Drake
14. "I'm trying to do better than good enough." – Drake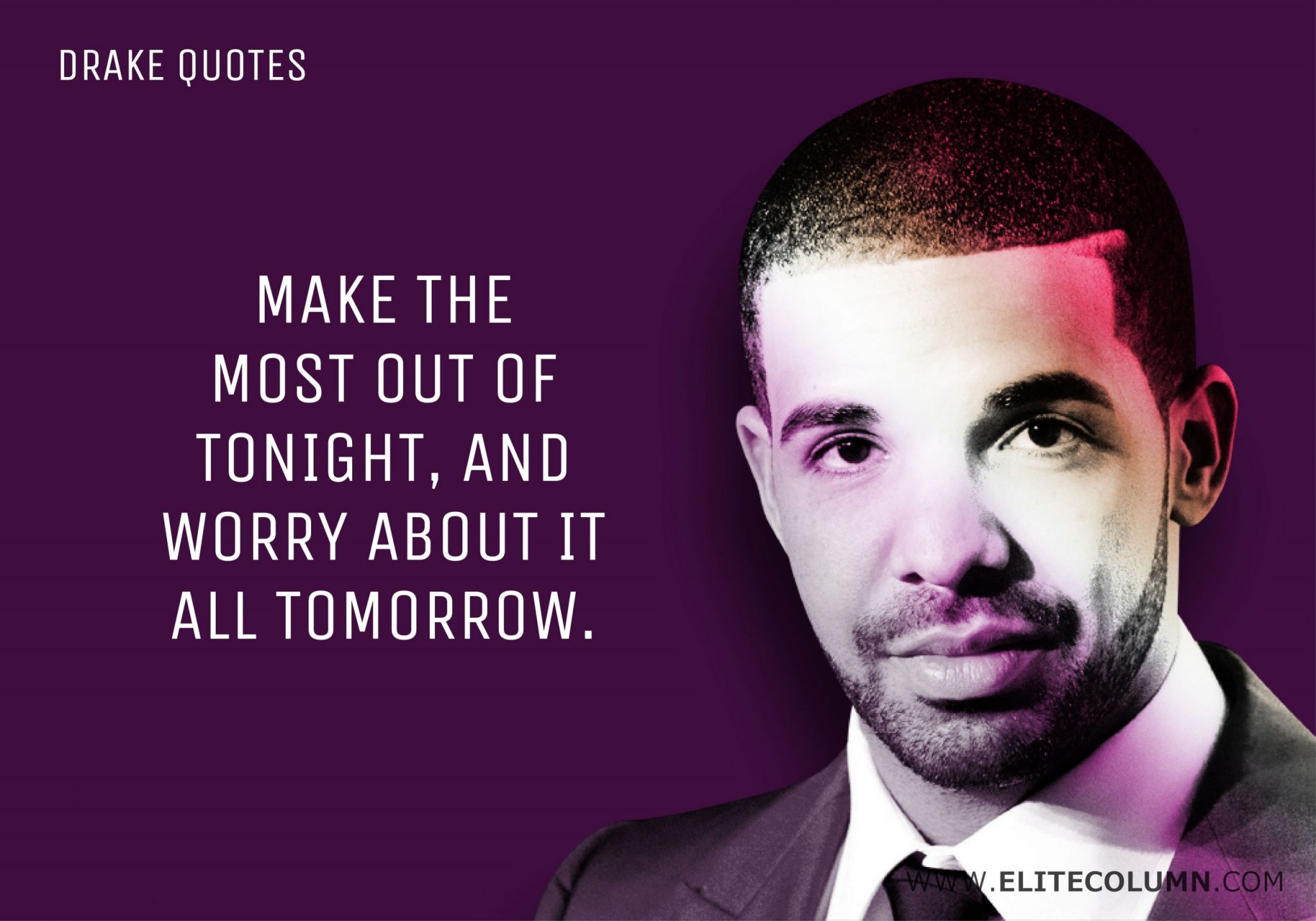 15. "Make the most out of tonight, and worry about it all tomorrow." – Drake
16. "Always felt like my vision been bigger than the bigger picture." – Drake
See also:
Justin Bieber Quotes | Ed Sheeran Quotes | Taylor Swift Quotes | Eminem Quotes | Michael Jackson Quotes | Nicki Minaj Quotes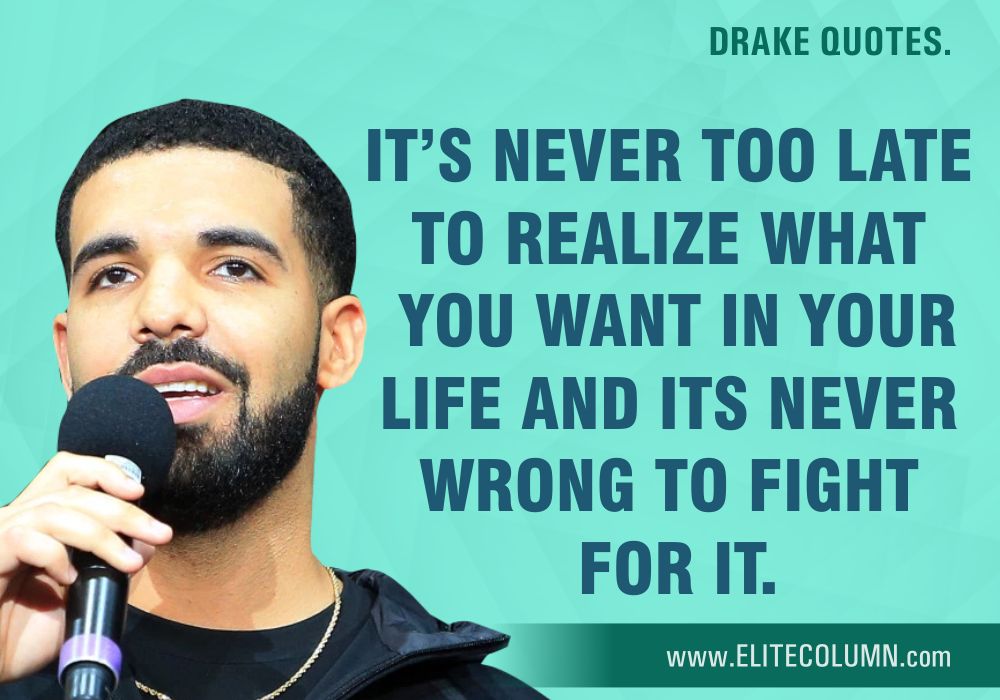 17. "It's never too late to realize what you want in your life and it's never wrong to fight for it." – Drake
18. "Everybody has an addiction, mine happens to be success." – Drake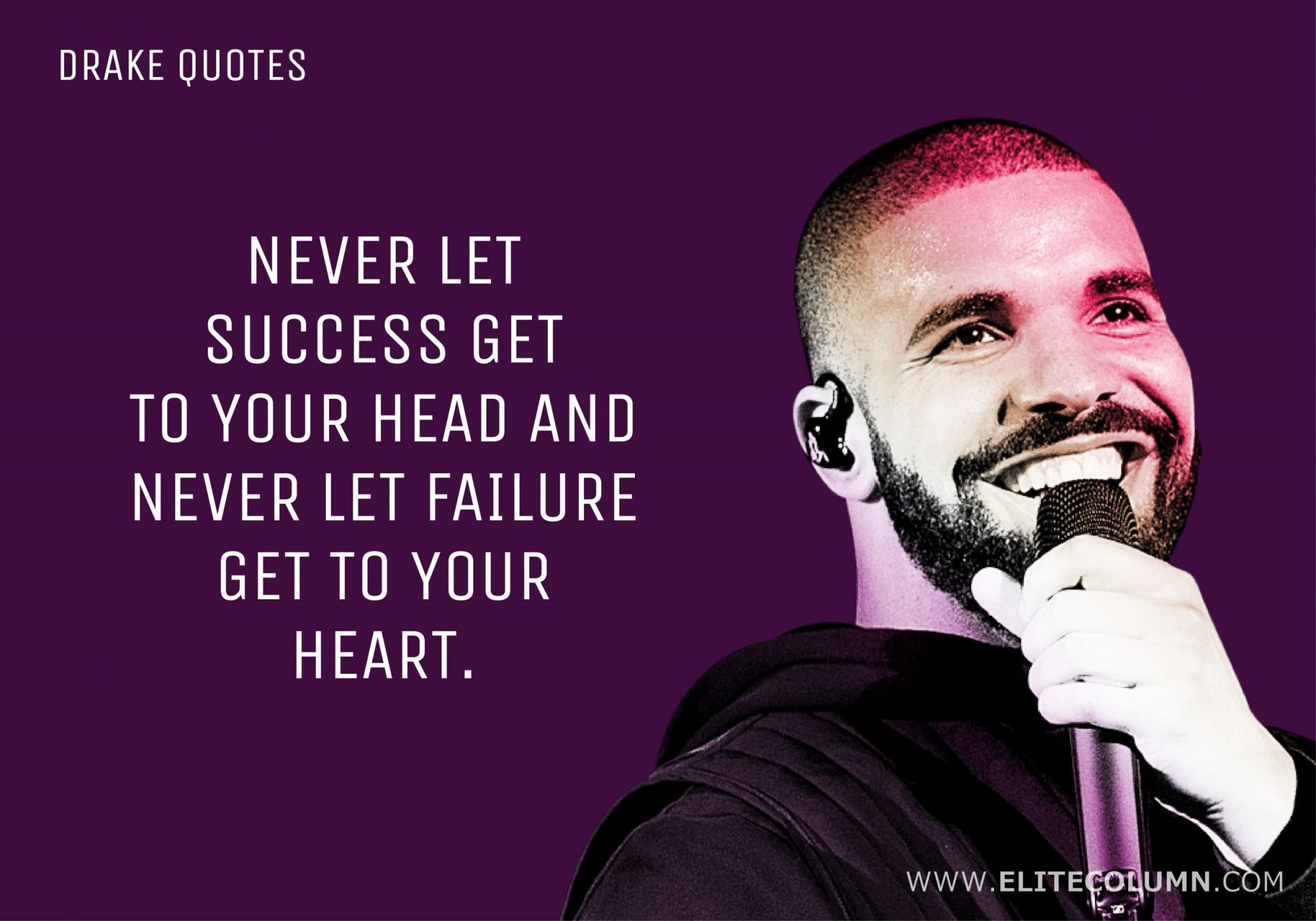 19. "Never let success get to your head and never let failure get to your heart." – Drake
20. "My life is mine to remember." – Drake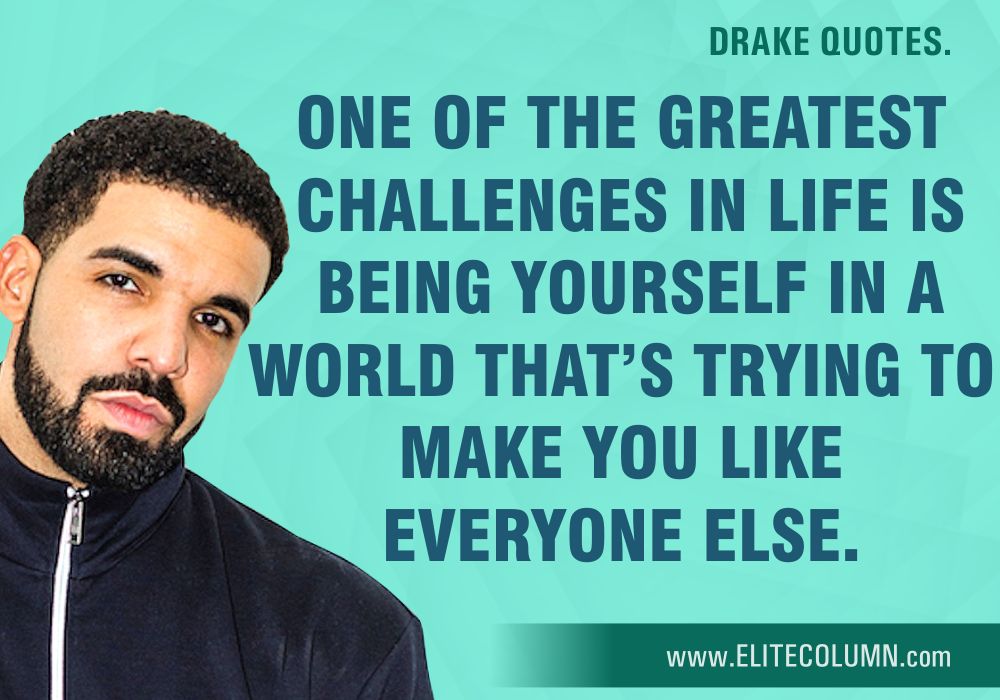 21. "One of the greatest challenges in life is being yourself in a world that's trying to make you like everyone else." – Drake
22. "Perfection' to me is, I walk away from a situation and say, 'I did everything I could do right there." – Drake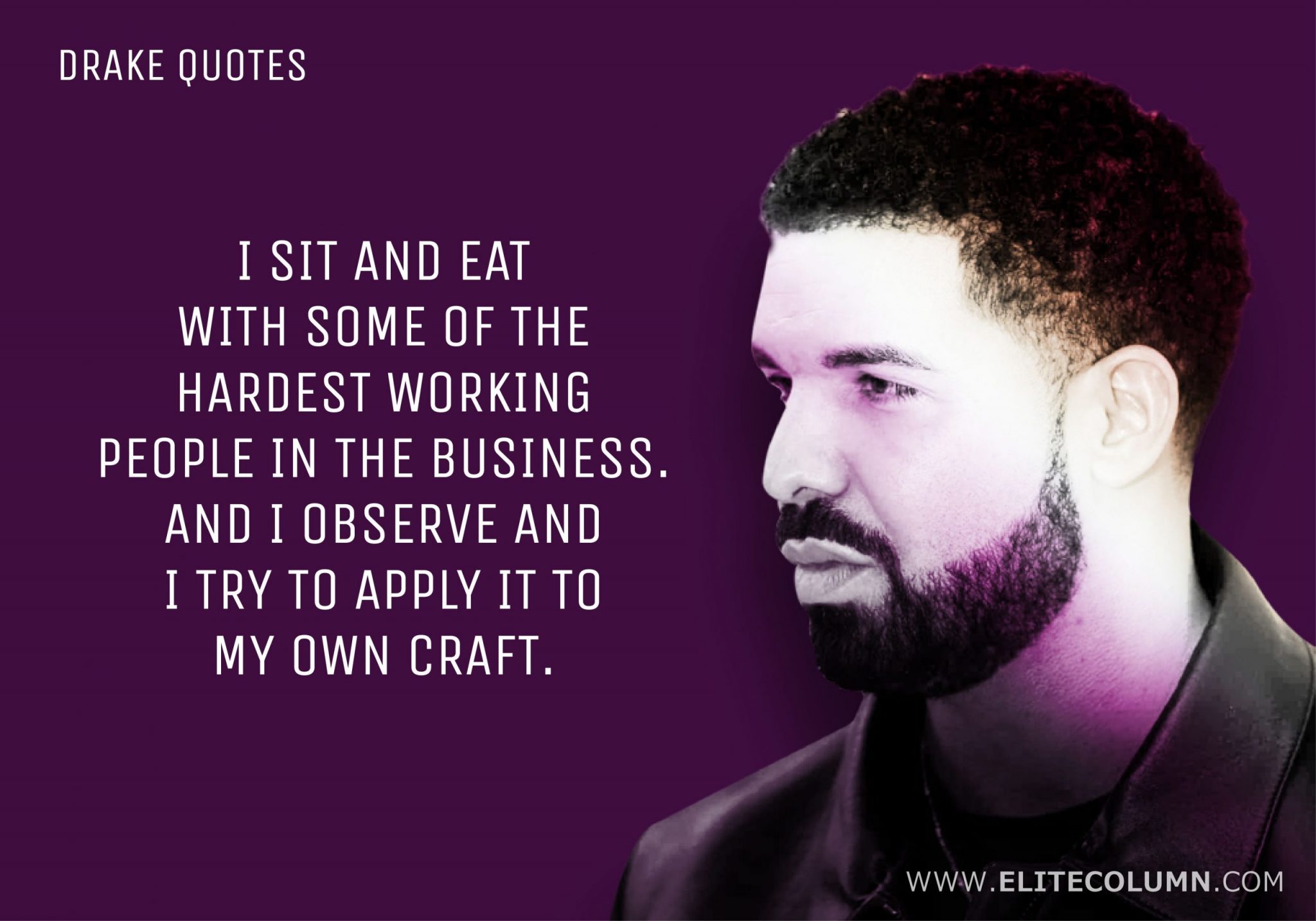 23. "I sit and eat with some of the hardest working people in the business. And I observe and I try to apply it to my own craft." – Drake
24. "Careful what you wish for, you just might get it all." – Drake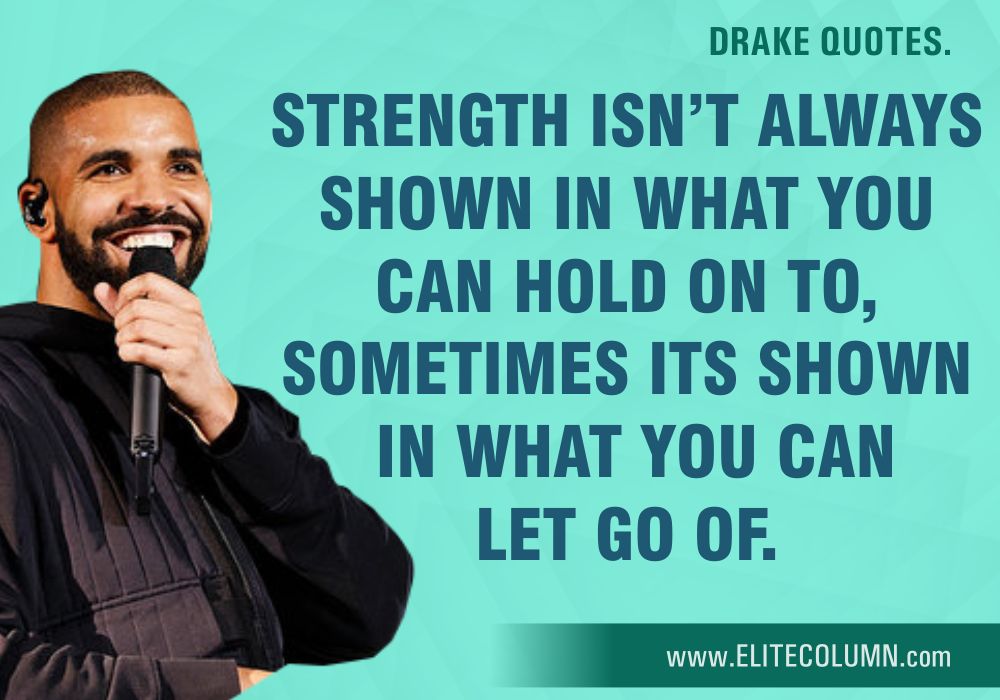 25. "Strength isn't always shown in what you can hold on to, sometimes it's shown in what you can let go of." – Drake
26. "People will wish you all the success in the world and then hate you when you get it." – Drake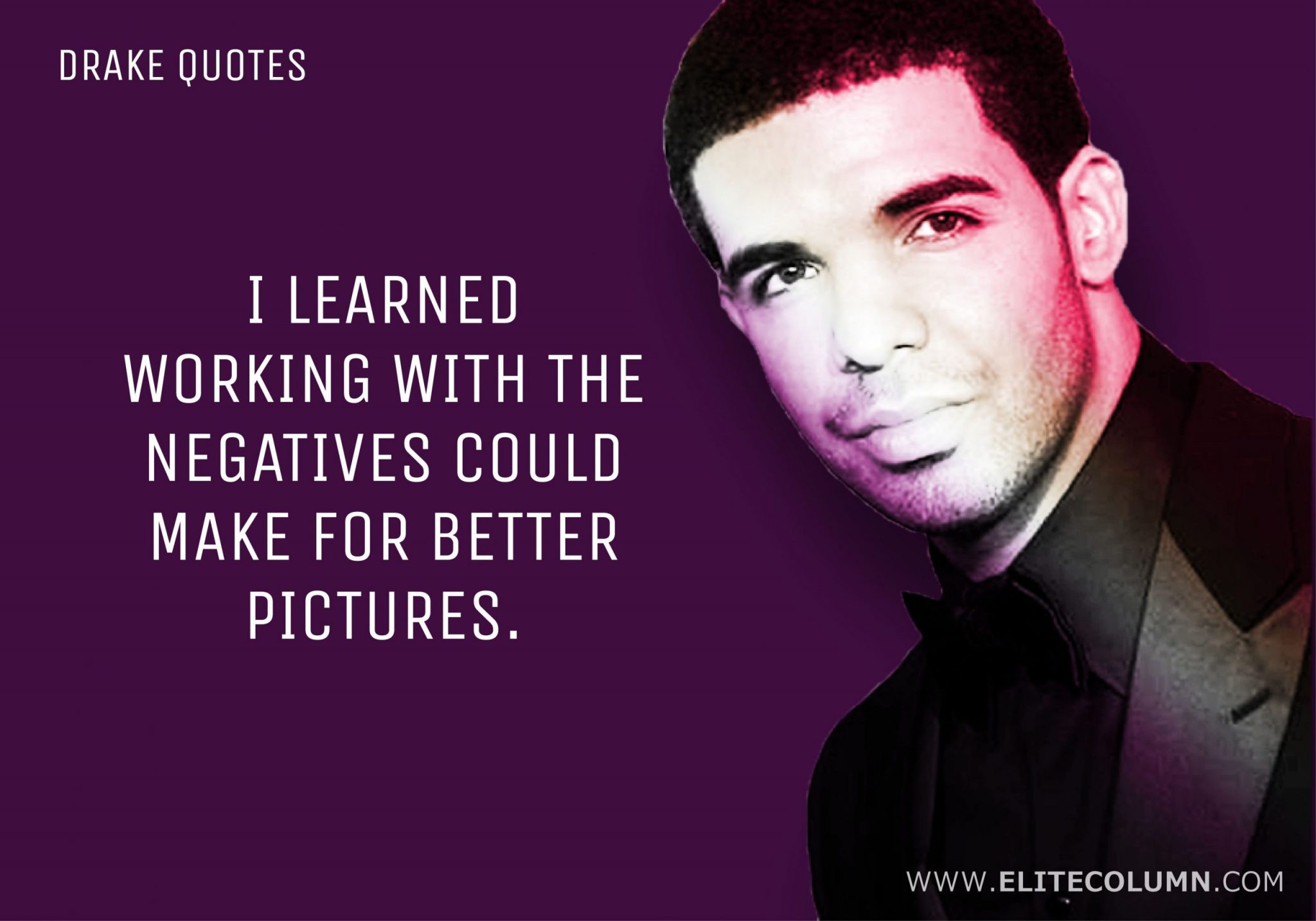 27. "I learned working with the negatives could make for better pictures." – Drake
28. "Before you give up, think of the reason you held on so long." – Drake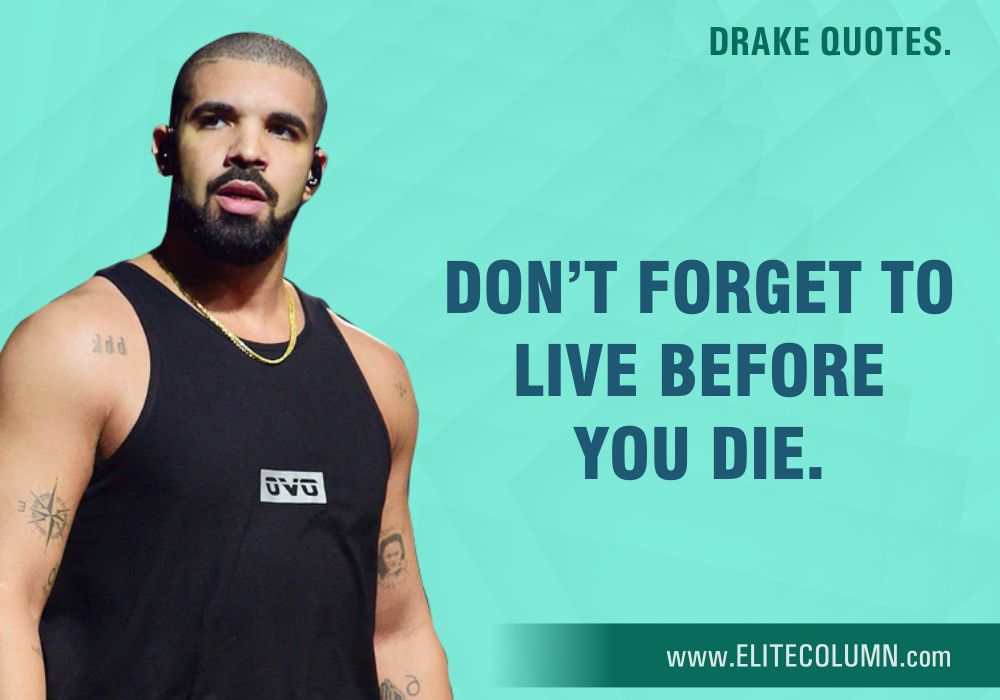 29. "Don't forget to live before you die." – Drake
30. "When writing the story of your life, don't let anyone else hold the pen." – Drake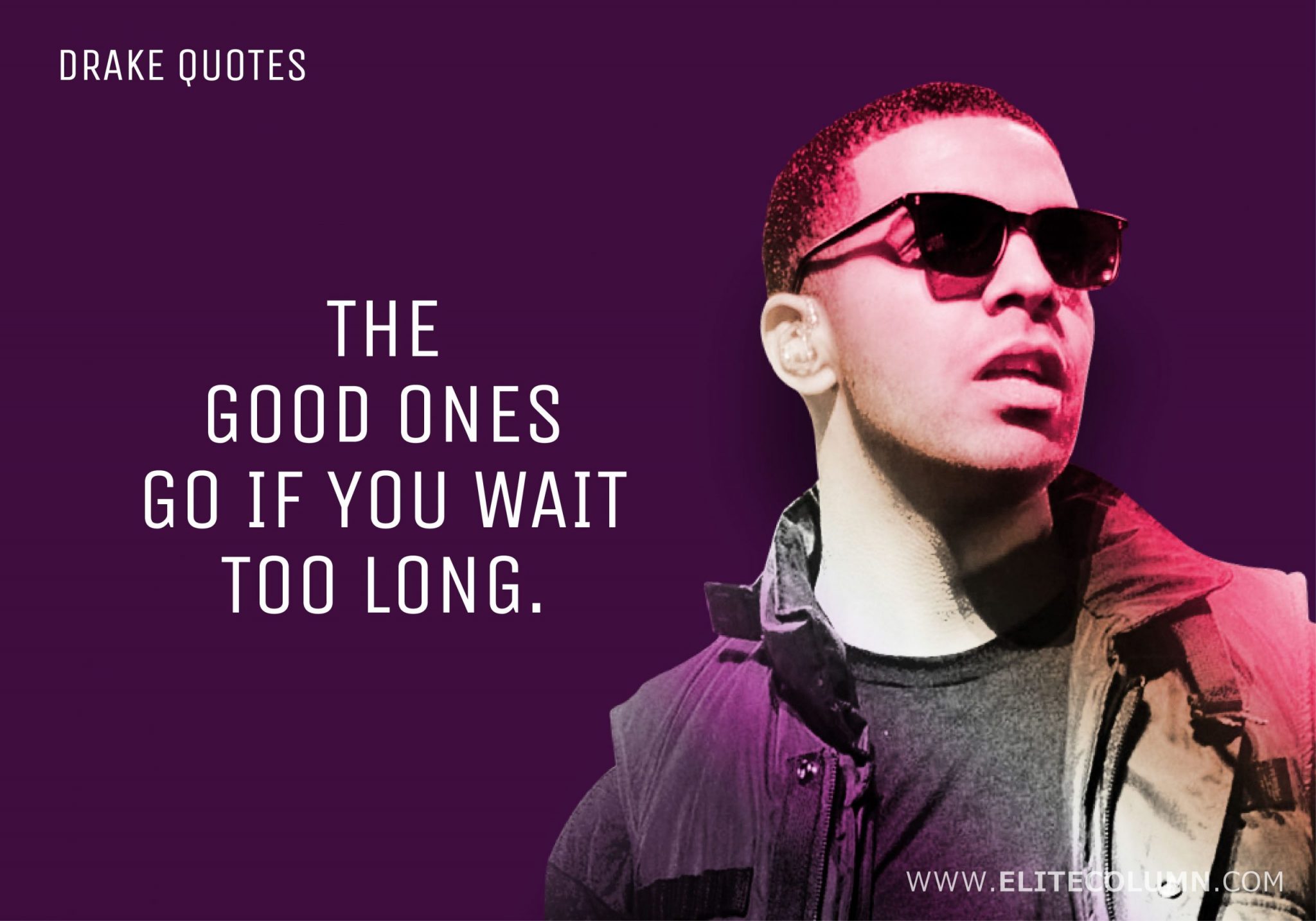 31. "The good ones go if you wait too long." – Drake
See also:
Tupac Shakur Quotes | Lady Gaga Quotes | Jay Z Quotes | Demi Lovato Quotes | Harry Styles Quotes | Chester Bennington Quotes | Beyonce Quotes | Katy Perry Quotes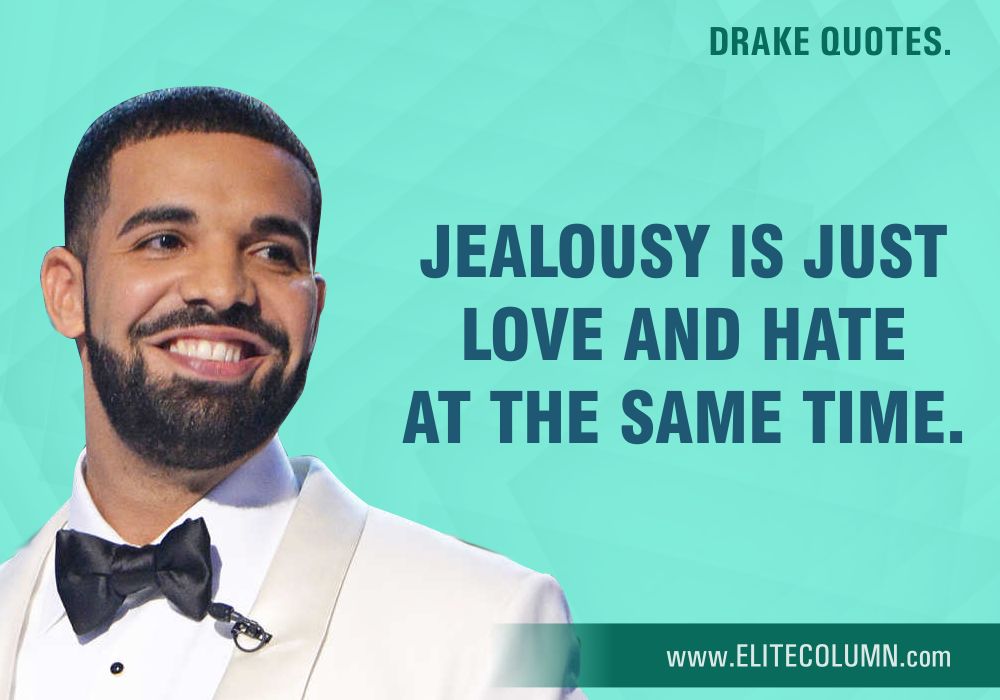 32. "Jealousy is just love and hate at the same time." – Drake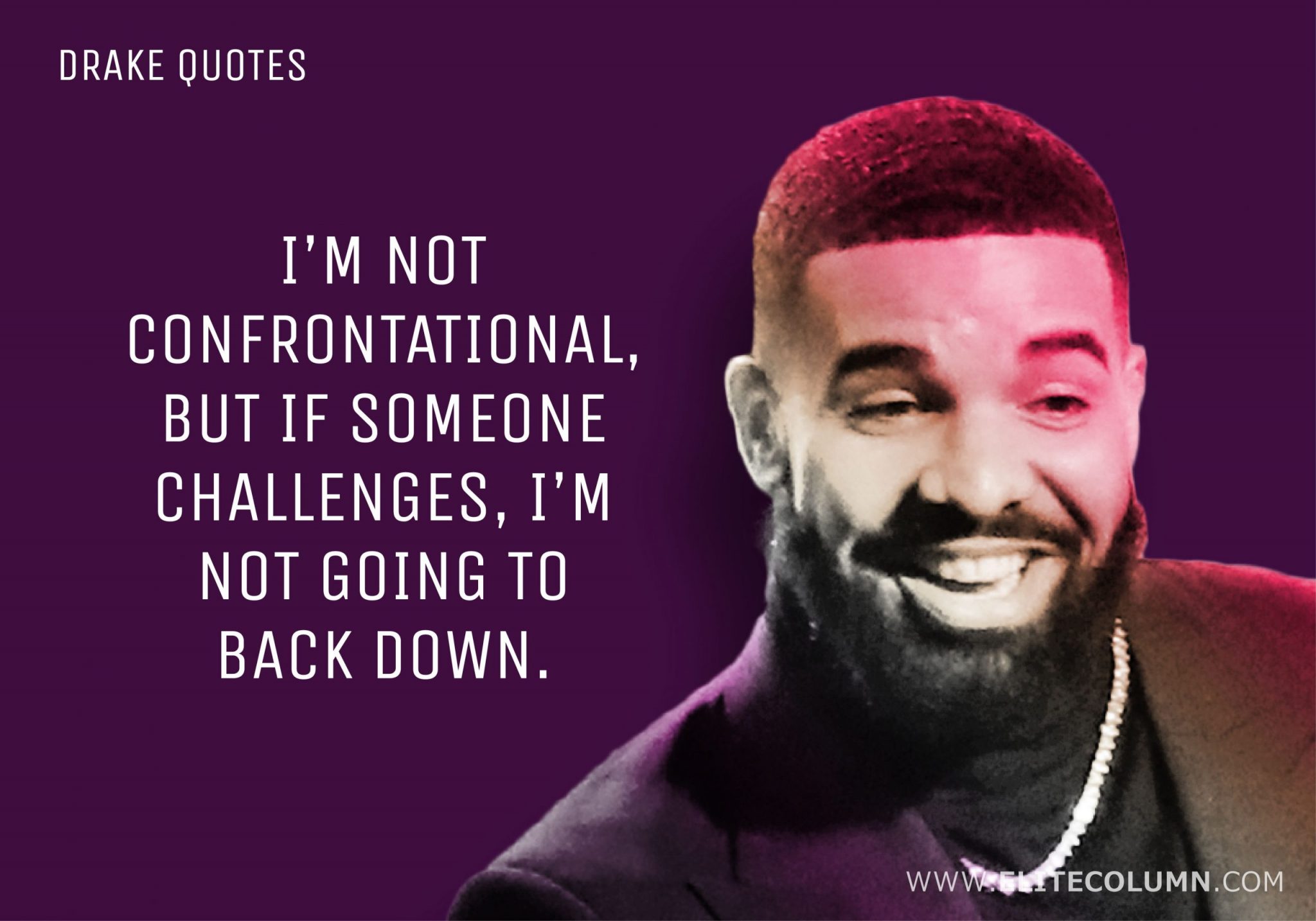 33. "I'm not confrontational, but if someone challenges, I'm not going to back down." – Drake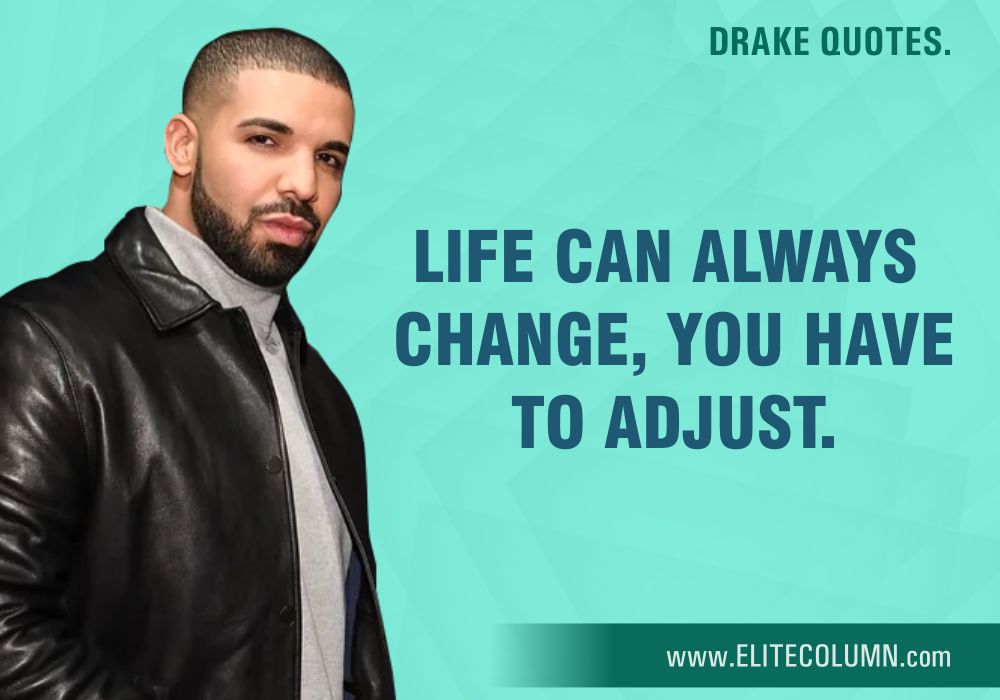 34. "Life can always change, you have to adjust." – Drake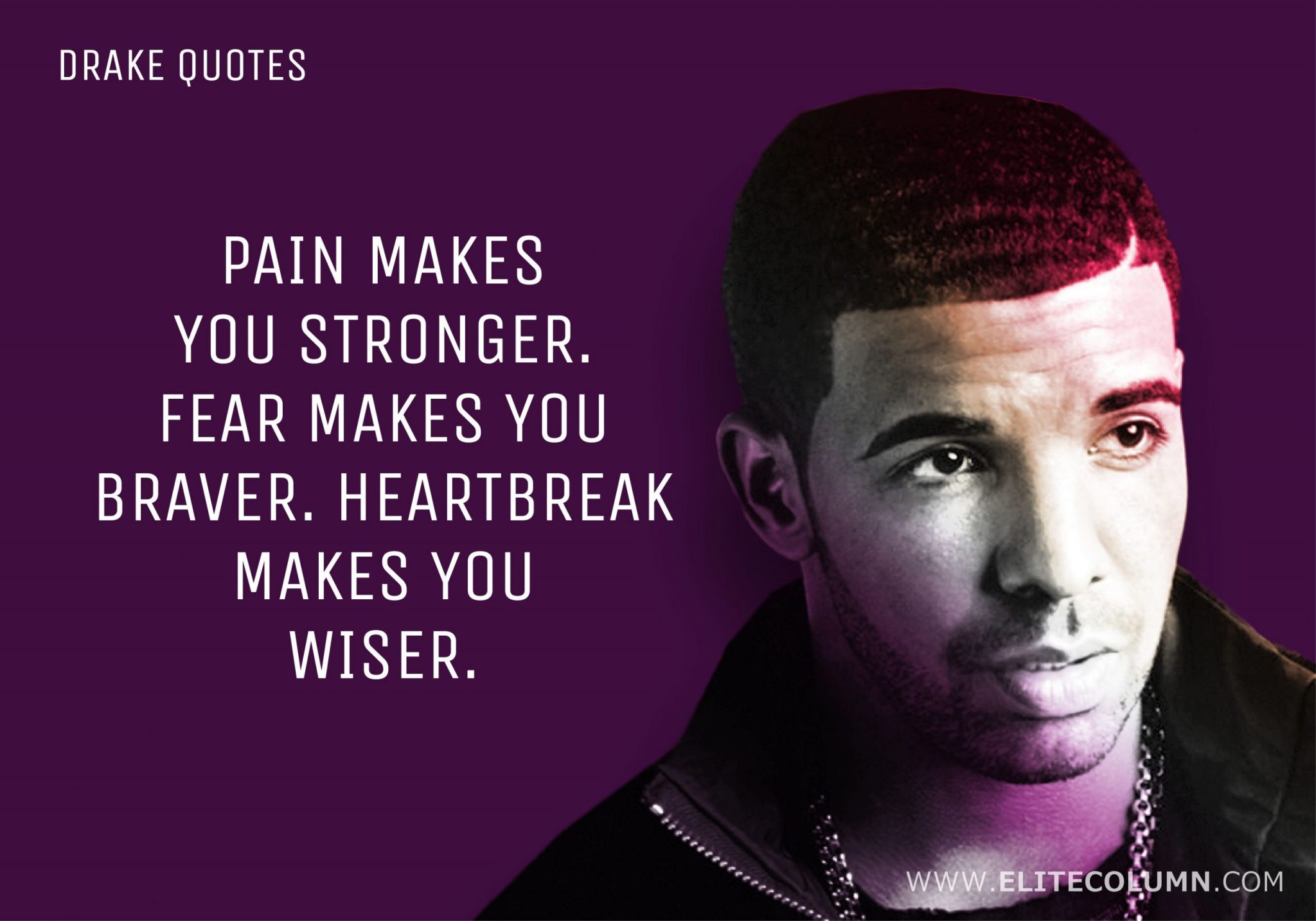 35. "Pain makes you stronger. Fear makes you braver. Heartbreak makes you wiser." – Drake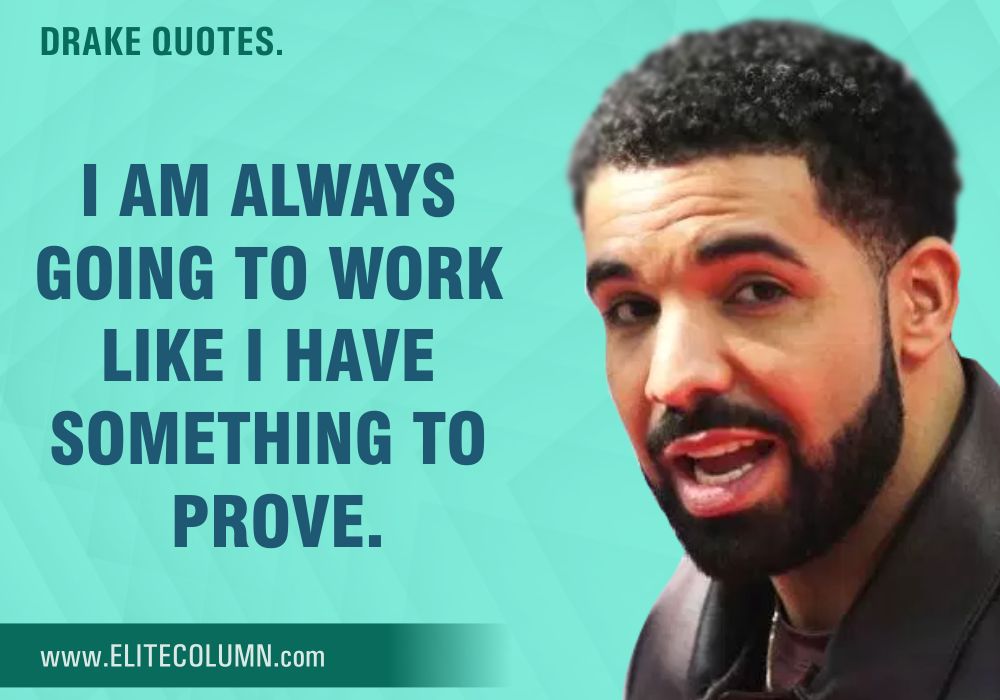 36. "I am always going to work like I have something to prove." – Drake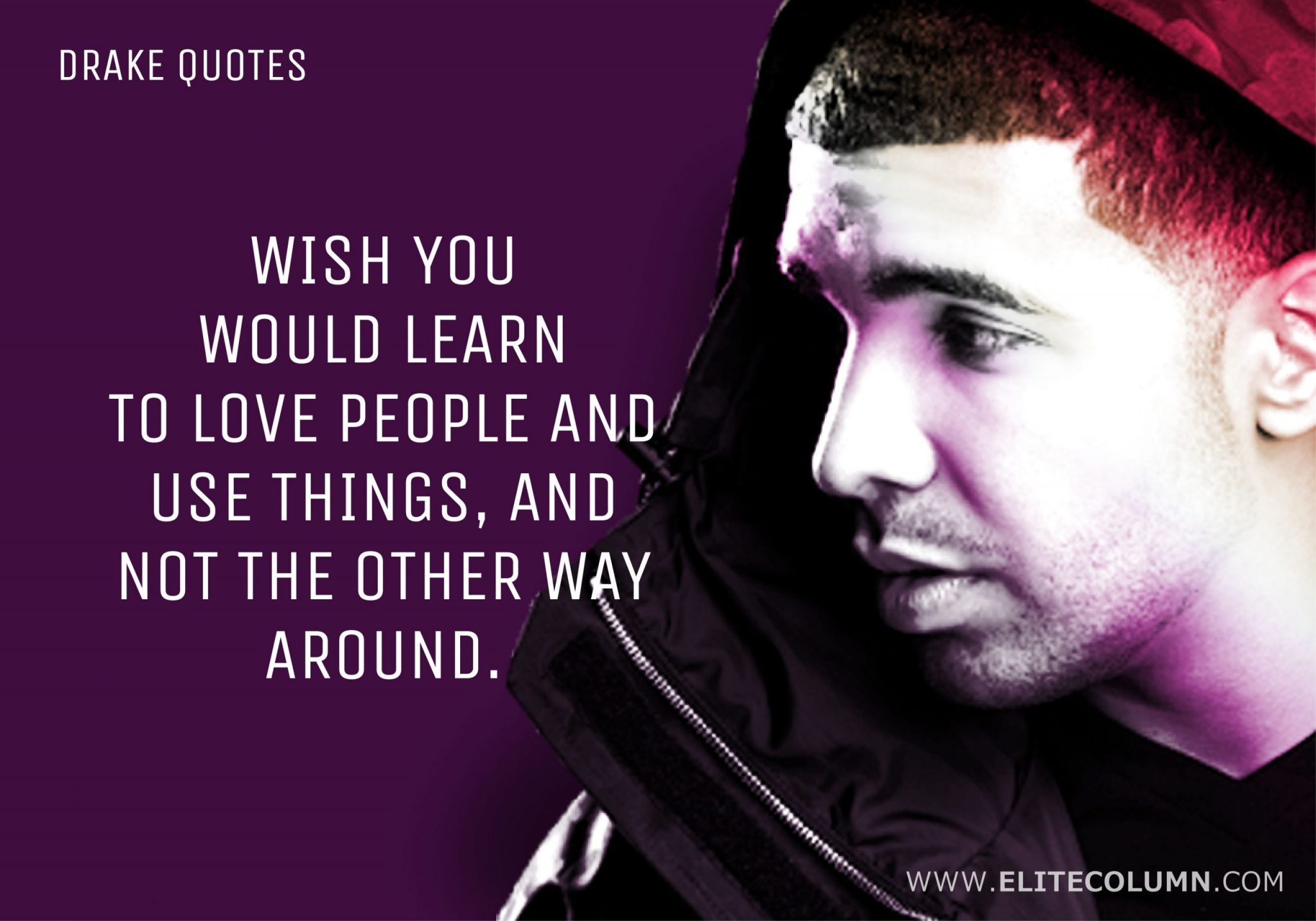 37. "Wish you would learn to love people and use things, and not the other way around." – Drake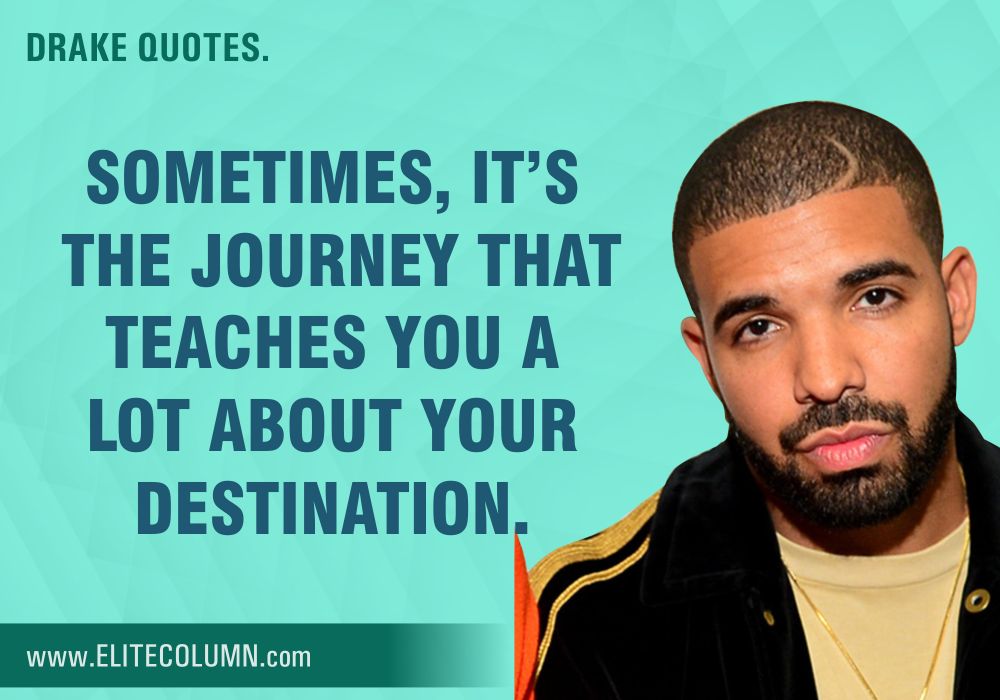 38. "Sometimes, it's the journey that teaches you a lot about your destination." – Drake
Thanks for checking out the best Drake quotes. Feel free to share the quotes with your friends. Leave a comment below and which are your favorite Drake quotes ?
See also:
Ariana Grande Quotes | Madonna Quotes | Bruno Mars Quotes | Kanye West Quotes | Rihanna Quotes
You can find us at – Facebook | Instagram | LinkedIn | Pinterest | Twitter