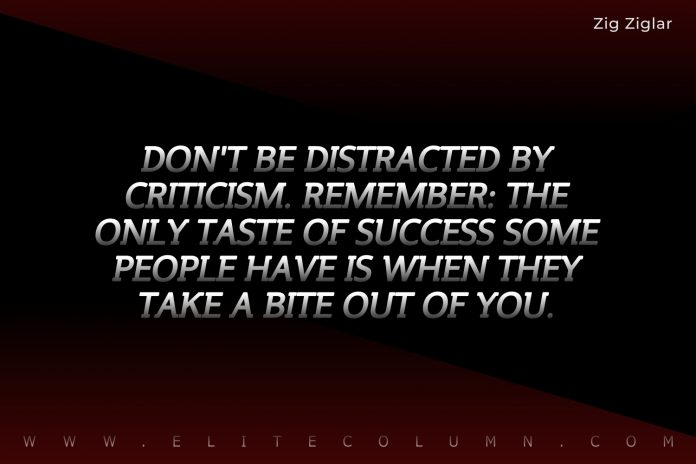 Check out 50 Distraction Quotes today.
50 Best Distraction Quotes
1. "Game changers will, most of the time, throw you off your game." – S.A. Tawks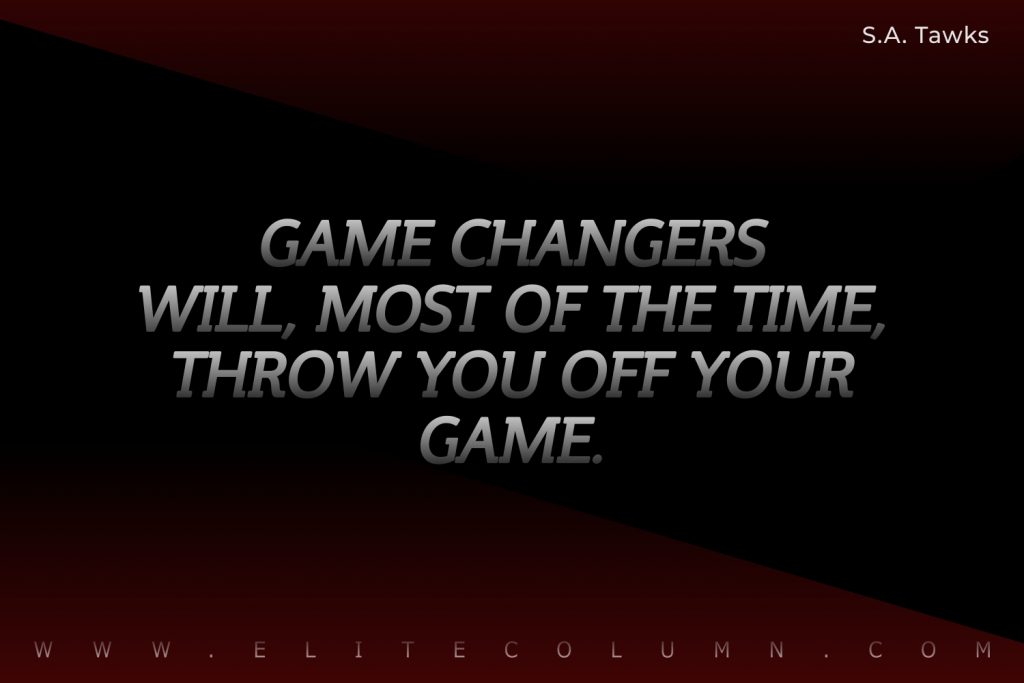 2. "Don't be distracted by criticism. Remember: the only taste of success some people have is when they take a bite out of you." – Zig Ziglar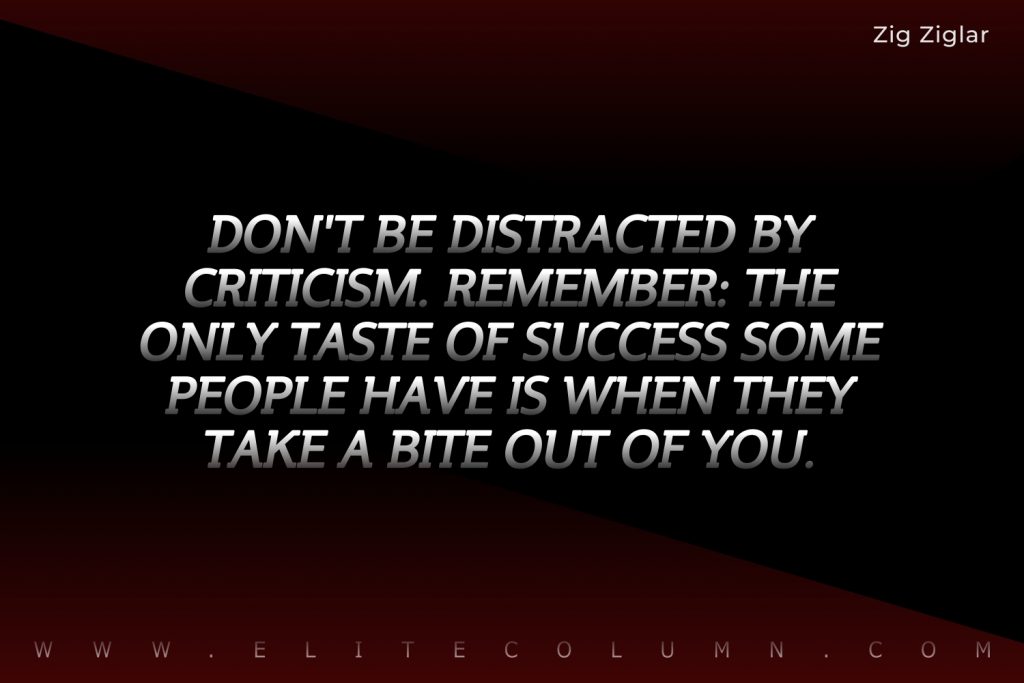 3. "Normal people live distracted, rarely fully present. Weird people silence the distractions and remain fully in the moment." – Craig Groeschel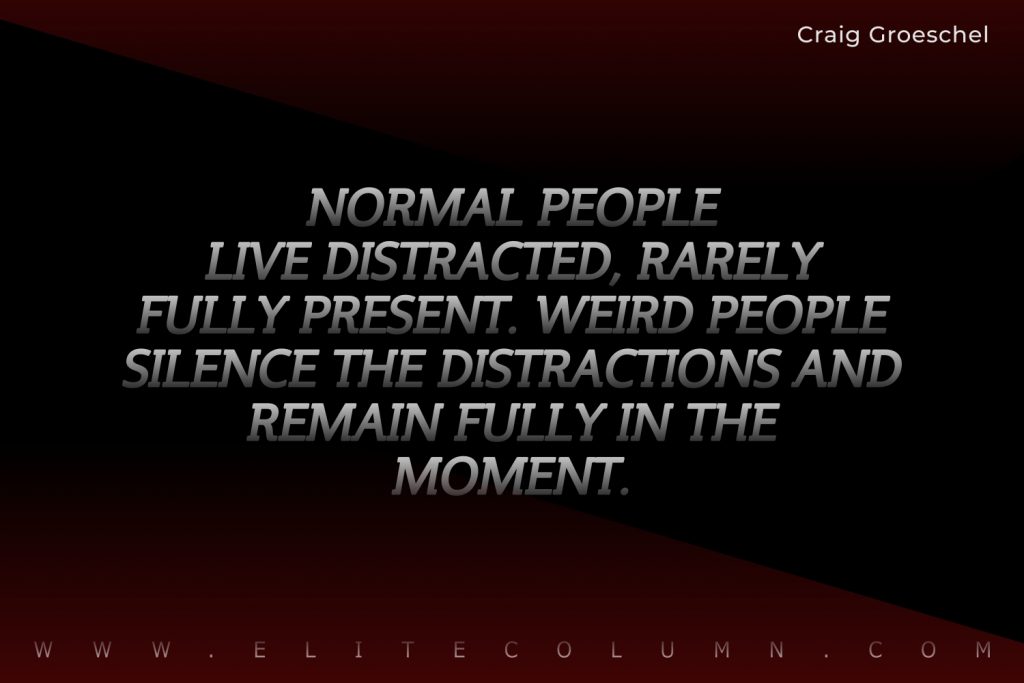 4. "Thinking is good for your mind, but too much thinking leads to distraction." – Ehabib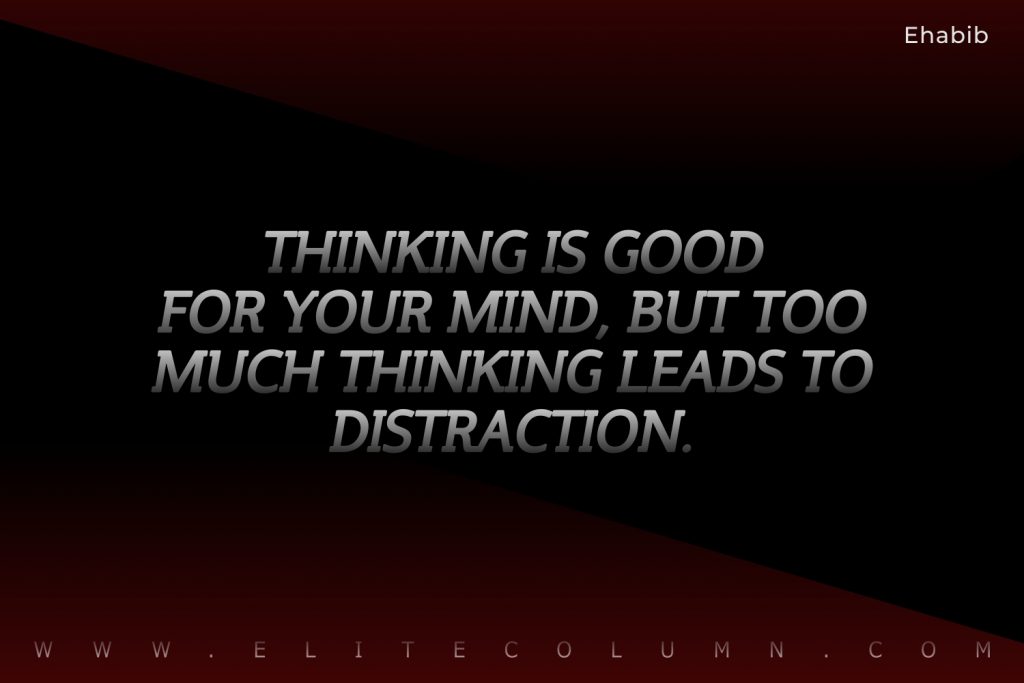 5. "Stop letting other people hijack your day." – Frank Sonnenberg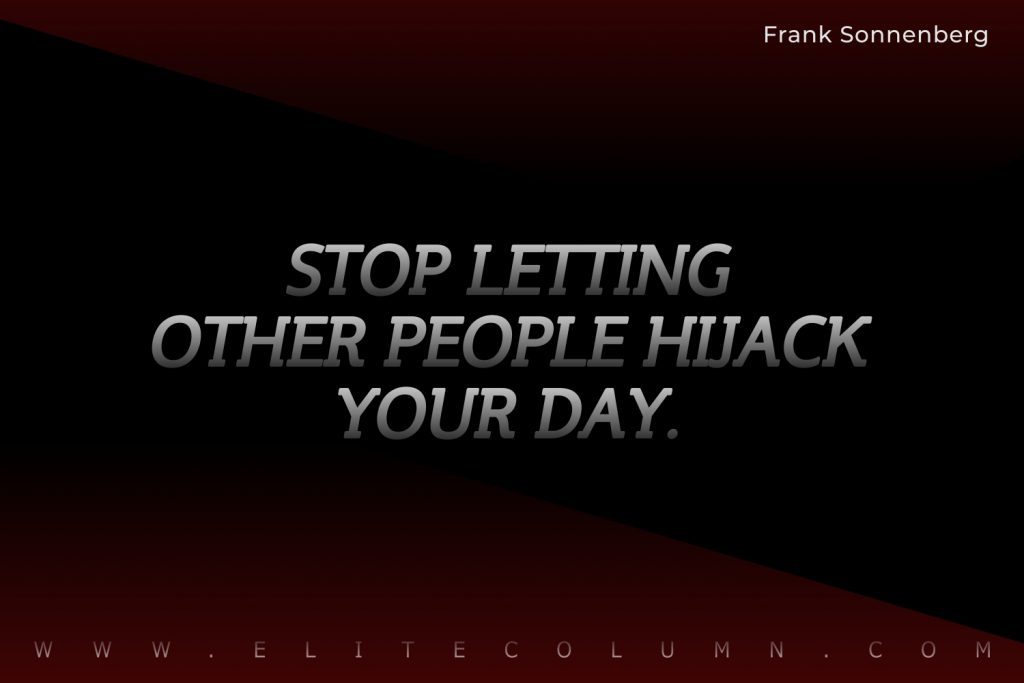 6. "When a person can't find a deep sense of meaning, they distract themselves with pleasure." – Viktor Frankl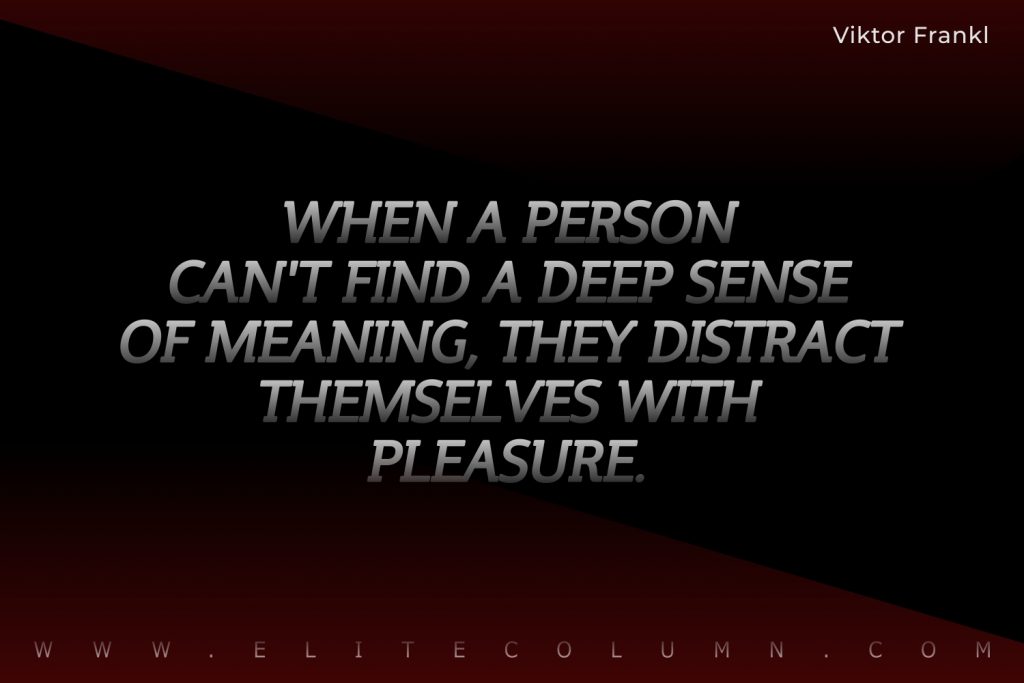 7. "TV is a distraction from being awesome." – James Blacker
8. "I don't focus on what I'm up against. I focus on my goals and I try to ignore the rest. " – Venus Williams
9. "You can always find a distraction if you're looking for one." – Tom Kite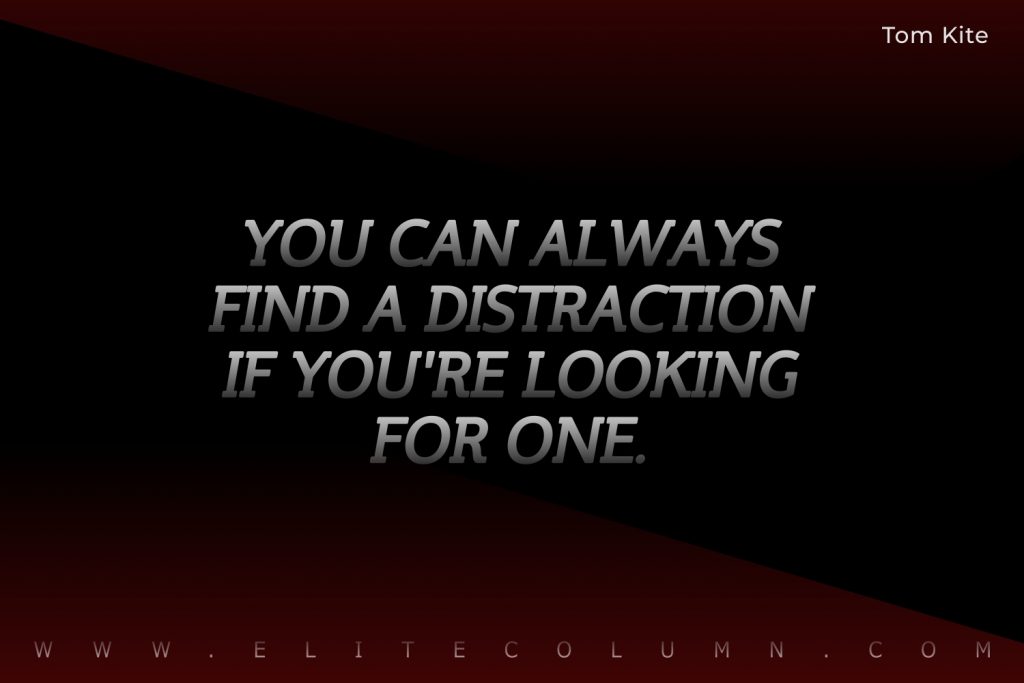 10. "My main focus is to always try to be myself first, and then, hey, if I wear a cool jacket, that's a bonus." – John Krasinski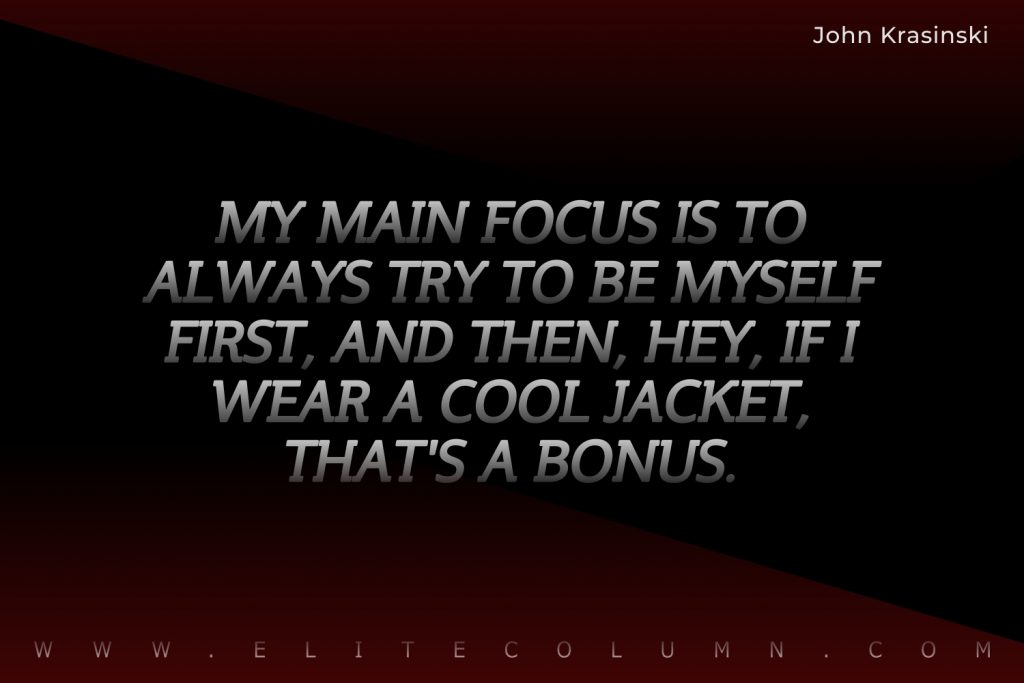 11. "The safest road to hell is the gradual one the gentle slope, soft underfoot, without sudden turnings, without milestones, without signposts." – C. S. Lewis
12. "If you can't focus, refocus." – Meshack Sewe
13. "If you want success and wealth, then stop spending too much time on cyber world." – Ehabib
14. "Distracted from distraction by distraction." – T. S. Eliot
15. "Social media not only snatches your time, but it also teaches you attention deficiency." – Neeraj Agnihotri
16. "Winning teams have the least amount of distractions. They have a really tight group of people working towards the same common goal." – Larry Dixon
17. "How tragic it is to find that an entire lifetime is wasted in pursuit of distractions while purpose is neglected." – Sunday Adelaja
18. "An addiction to distraction is the end of your creative production." – Robin Sharma
19. "Happiness can only be found if you free yourself of all other distractions." – Saul Bellow
20. "The result of information overload is usually distraction, and it dilutes your focus and takes you off your game." – Zig Ziglar
21. "There are always distractions if you allow them." – Tony La Russa
22. "What sets disciplined people apart? The capacity to get past distractions. Focus on the task at hand." – Bill Parcells
23. "Eliminate all distractions and focus on things that add value to your life." – Sunday Adelaja
24. "I'm here to build something for the long-term. Anything else is a distraction." – Mark Zuckerberg
25. "Distractions are part of the journey in Pursuit of your Purpose, manage it without compromising your focus on your dreams." – Oscar Bimpong
26. "Fight for what you want. Never allow anything to distract you." – Lailah Gifty Akita
27. "Your results are the product of either personal focus or personal distractions. The choice is yours." – John Di Lemme
28. "Work is hard. Distractions are plentiful. And time is short." – Adam Hochschild
29. "By prevailing over all obstacles and distractions, one may unfailingly arrive at his chosen goal or destination." – Christopher Columbus
30. "We lead our lives so poorly because we arrive in the present always unprepared, incapable, and too distracted for everything." – Rainer Maria Rilke
31. "Don't be on your deathbed someday, having squandered your one chance at life, full of regret because you pursued little distractions instead of big dreams." – Derek Sivers
32. "We rarely find answers in the distractions. But oh what possibilities live within the quiet of solitude." – Scott Stabile
33. "Disconnect from everything long enough to see if it feeds your soul or if it's a distraction. What's deeply connected will always remain." – Maryam Hasnaa
34. "One way to boost our will power and focus is to manage our distractions instead of letting them manage us." – Daniel Goleman
35. "Keep your mind off the things you don't want by keeping it on the things you do want." – W. Clement Stone
36. "Believe in yourself, don't let no man define your future, work hard at your trade as if no man exist to help you and focus should be your lens against distractions." – Oscar Bimpong
37. "Keep making a difference out there! Don't let the noise around you distract you from listening to the voice within you." – Farshad Asl
38. "To choose art means to turn one's back on the world, or at least on certain of its distractions." – Melvin Maddocks
39. "Manifestation blossoms when we turn down or tune out doubtful noise." – T.F. Hodge
40. "Never pay attention to the distractions in life. Focus on possibilities." – Lailah Gifty Akita
41. "Instead of focusing on how much you can accomplish, focus on how much you can absolutely love what you're doing." – Leo Babauta
42. "Don't let mediocrity distract you from greatness." – Asad Meah
43. "Concentrate all your thoughts upon the work at hand. The sun's rays do not burn until brought to a focus." – Alexander Graham Bell
44. "Less distraction, more focus. Less gossip, more encouragement. Less past, more future. Less toxicity, more positivity." – Robin Sharma
45. "My imagination functions much better when I don't have to speak to people." – Patricia Highsmith
46. "Say no to distraction so you can say yes to your destiny." – Thema Davis
47. "You will never reach your destination if you stop and throw stones at every dog that barks." – Winston S. Churchill
48. "You have to be so disciplined that even your distractions become focused." – Onyi Anyado
49. "Meditation quarantines distractions." – Khang Kijarro Nguyen
50. "One of the points about distractions is that everything that they do is destabilizing." – Bruce Sterling
Thanks for checking out the best Distraction Quotes. Feel free to share the quotes with your friends. Leave a comment below and which are your favourite Distraction Quotes ?
See also:
Brother Sister Quotes | Know Your Worth Quotes | Progress Quotes | Exercise Quotes | Focus on Yourself Quotes | Comparison Quotes | Rain Quotes |Keep Pushing Quotes
You can find us at – Facebook | Instagram | LinkedIn | Pinterest | Twitter