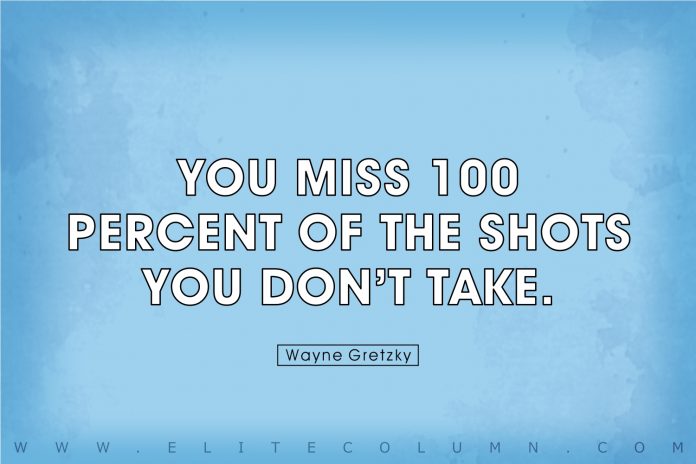 Check out 50 Determination Quotes today.
50 Best Determination Quotes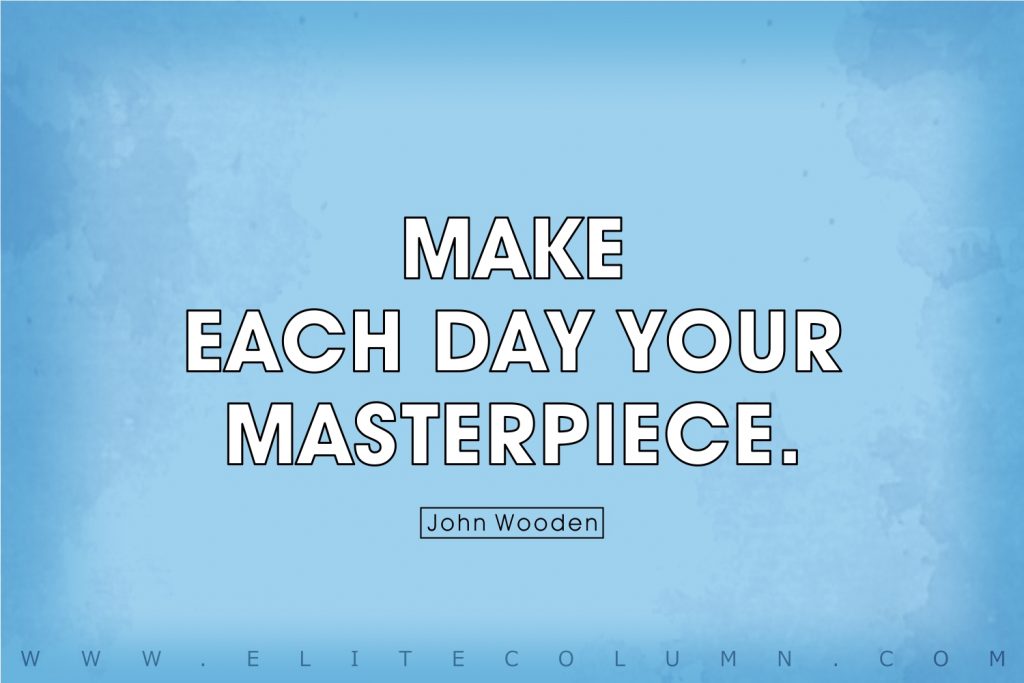 1. "Make each day your masterpiece." – John Wooden
2. "When you know your why and have found your purpose, no one can stop you." – Avinash VS
3. "Never give in except to convictions of honor and good sense." – Winston Churchill
4. "Success is not final; failure is not fatal: It is the courage to continue that counts." – Winston S. Churchill
5. "Reflect upon your present blessings, of which every man has many – not on your past misfortunes, of which all men have some." – Charles Dickens
6. "Success seems to be connected with action. Successful people keep moving. They make mistakes, but they don't quit." – Conrad Hilton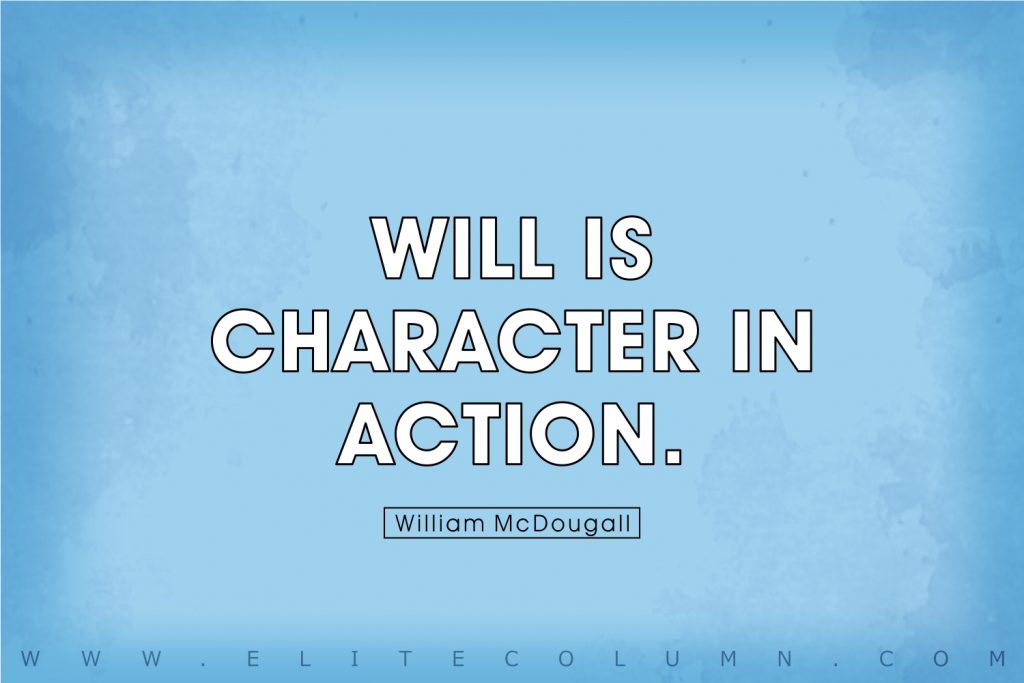 7. "Will is character in action." – William McDougall
8. "Nothing can stop the man with the right mental attitude from achieving his goal; nothing on earth can help the man with the wrong mental attitude." – Thomas Jefferson
9. "With clarity, perseverance and grit, anything is possible." – Avinash VS
10. "If you are insecure, guess what? The rest of the world is too. Do not overestimate the competition and underestimate yourself. You are better than you think." – T. Harv Eker
11. "To anyone that ever told you you're no good…. They're no better." – Hayley Williams
12. "The successful warrior is the average man, with laser like focus." – Bruce Lee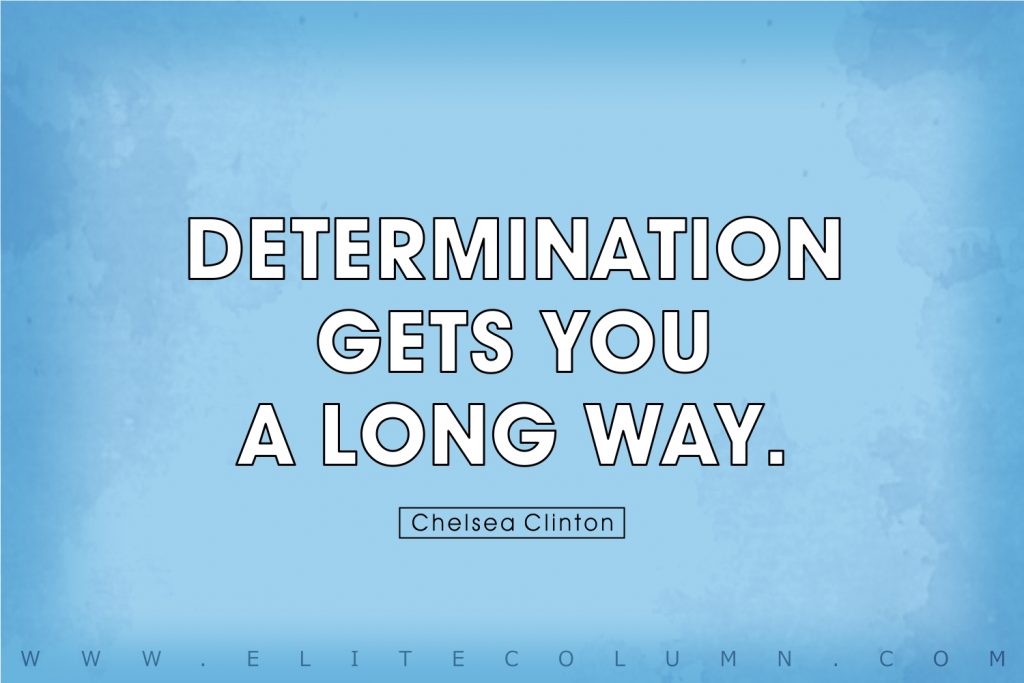 13."Determination gets you a long way." – Chelsea Clinton
14. "Confidence comes not from always being right, but from not fearing to be wrong." – Peter T. McIntyre
15. "When someone tells me 'no,' it doesn't mean I can't do it, it simply means I can't do it with them." – Karen E. Quinones Miller
16. "Pride is holding your head up when everyone around you has theirs bowed. Courage is what makes you do it." – Bryce Courtenay
17. "You cannot be lonely if you like the person you're alone with." – Wayne Dyer
18. "Don't waste your energy trying to change opinions…do your thing, and don't care if they like it." – Tina Fey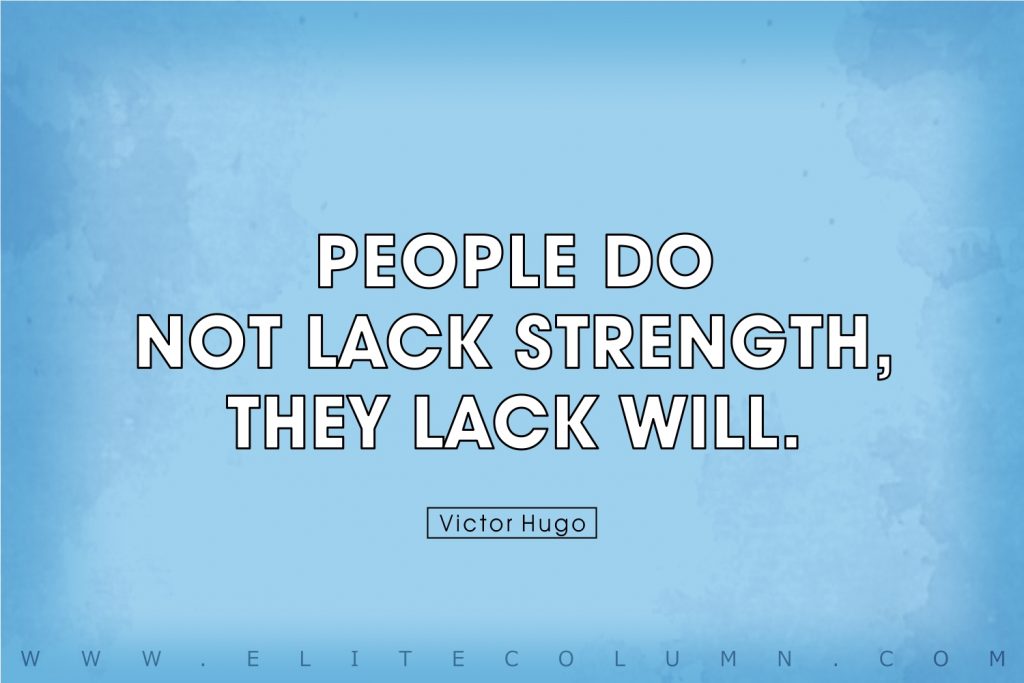 19. "People do not lack strength, they lack will." – Victor Hugo
20. "If you hear a voice within you say 'you cannot paint,' then by all means paint, and that voice will be silenced." – Vincent van Gogh
21. "Always be yourself and have faith in yourself. Do not go out and look for a successful personality and try to duplicate it." – Bruce Lee
22. "One important key to success is self-confidence. An important key to self-confidence is preparation." – Arthur Ashe
23. "To be yourself in a world that is constantly trying to make you something else is the greatest accomplishment." – Ralph Waldo Emerson
24. "People are like stained-glass windows. They sparkle and shine when the sun is out, but when the darkness sets in their true beauty is revealed only if there is light from within." – Elisabeth Kübler-Ross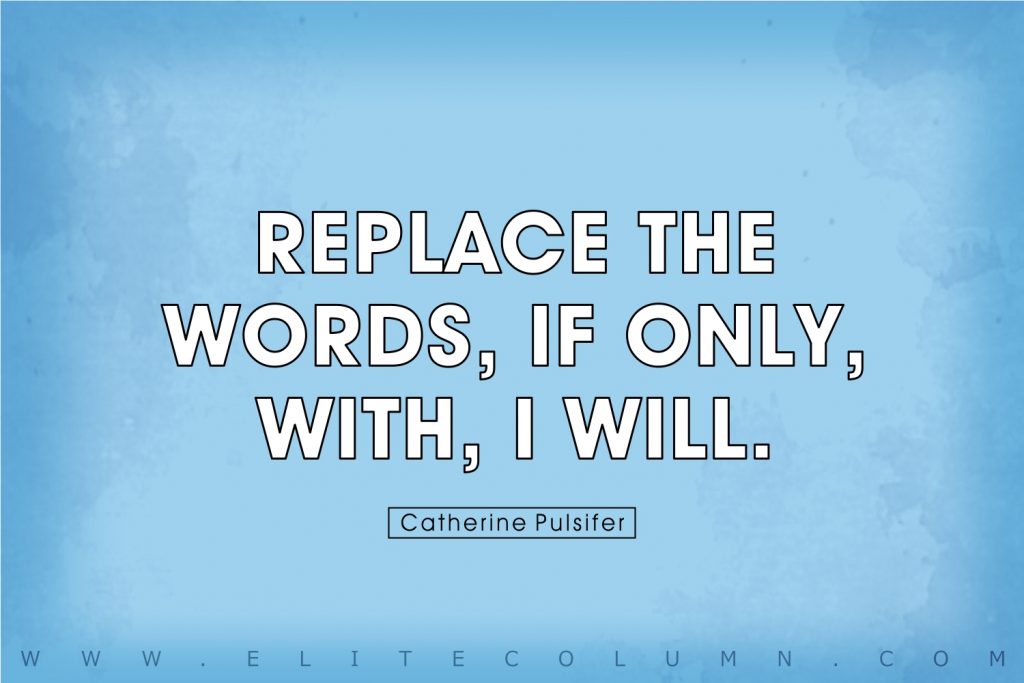 25. "Replace the words, If Only, with, I Will." – Catherine Pulsifer
26."To love oneself is the beginning of a lifelong romance." – Oscar Wilde
27. "You have no control over other people's taste, so focus on staying true to your own." – Tim Gunn
28. "No one can make you feel inferior without your consent." – Eleanor Roosevelt
29. "I never dreamed about success, I worked for it." – Estee Lauder
30. "The moment you doubt whether you can fly, you cease forever to be able to do it." – J.M. Barrie
See also:
Encouraging Quotes | Hate Quotes | Adventure Quotes | Book Quotes | Sports Quotes | Change Quotes | Best Friend Quotes | Opportunity Quotes | Friendship Quotes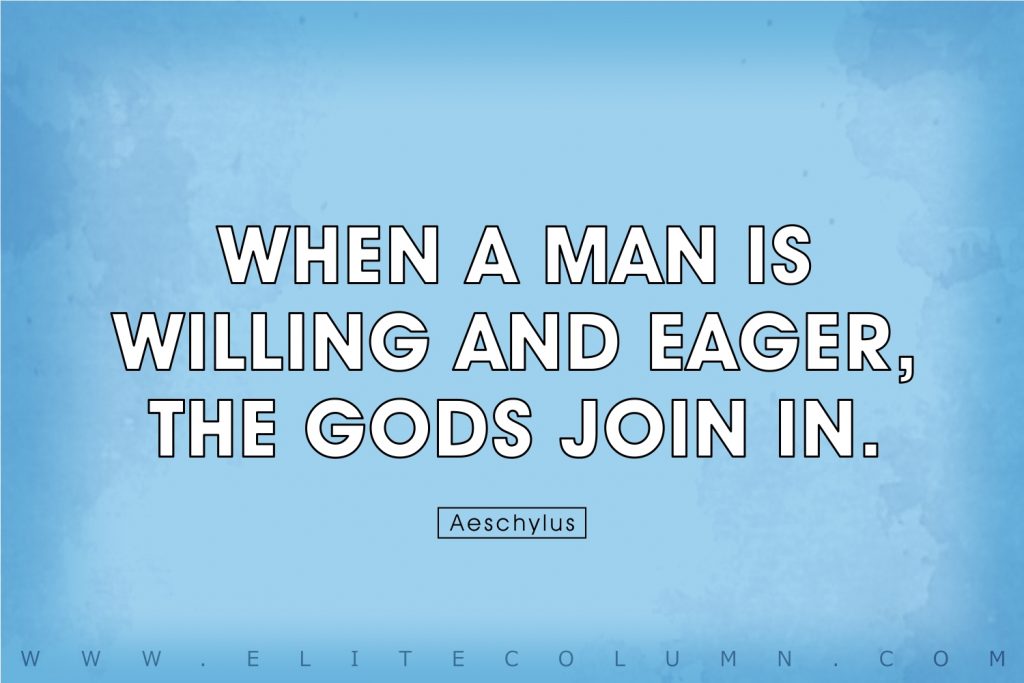 31. "When a man is willing and eager, the gods join in." – Aeschylus
32. "It's a dead-end street if you sit around waiting for someone else to tell you you're OK." – Michael Pitt
33. "Argue for your limitations and, sure enough, they're yours." – Richard Bach
34. "The courage to be is the courage to accept oneself, in spite of being unacceptable." – Paul Tillich
35th Determination Quotes
35. "If we all did the things we are capable of doing, we would literally astound ourselves." – Thomas Alva Edison
36. "Shyness has a strange element of narcissism, a belief that how we look, how we perform, is truly important to other people." – Andre Dubus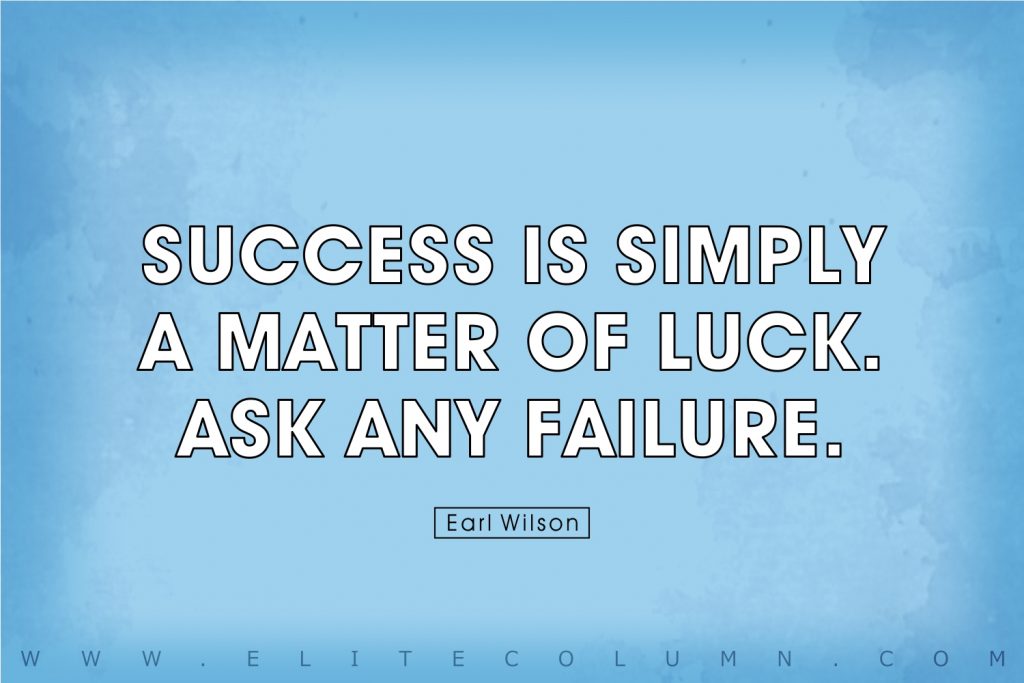 37. "Success is simply a matter of luck. Ask any failure." – Earl Wilson
38. "Successful people have fear, successful people have doubts, and successful people have worries. They just don't let these feelings stop them." – T. Harv Eker
39. "You can have anything you want if you are willing to give up the belief that you can't have it." – Dr. Robert Anthony
40. "It is not the mountain we conquer, but ourselves." – Sir Edmund Hillary
41. "All progress takes place outside the comfort zone." – Michael John Bobak
42. "Inaction breeds doubt and fear. Action breeds confidence and courage. If you want to conquer fear, do not sit home and think about it. Go out and get busy." – Dale Carnegie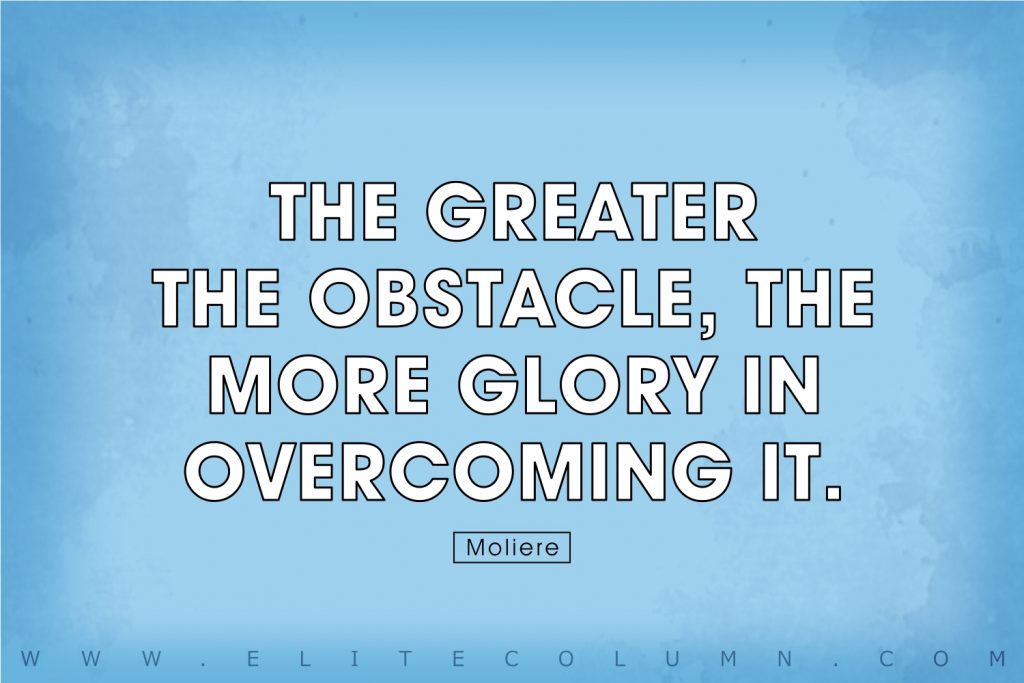 43. "The greater the obstacle, the more glory in overcoming it." – Moliere
44. "The way to develop self-confidence is to do the thing you fear and get a record of successful experiences behind you." – William Jennings Bryan
45. "Always remember you are braver than you believe, stronger than you seem, and smarter than you think." – Christopher Robin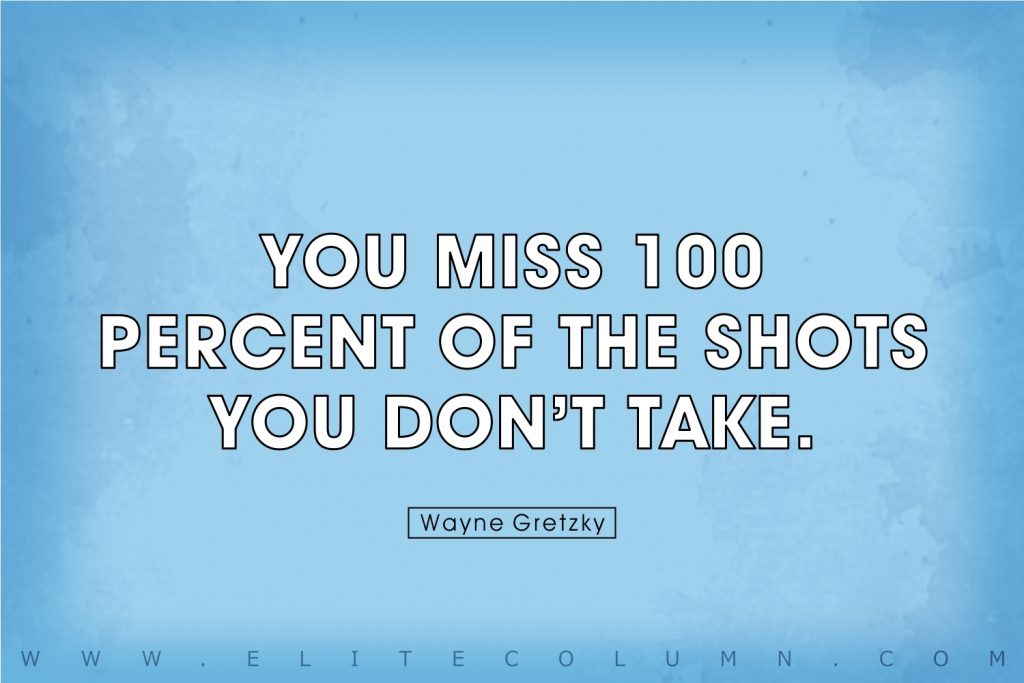 46. "You miss 100 percent of the shots you don't take." – Wayne Gretzky
47. "Trust yourself. You know more than you think you do." – Dr. Benjamin Spock
48. "When you're different, sometimes you don't see the millions of people who accept you for what you are. All you notice is the person who doesn't." – Jodi Picoult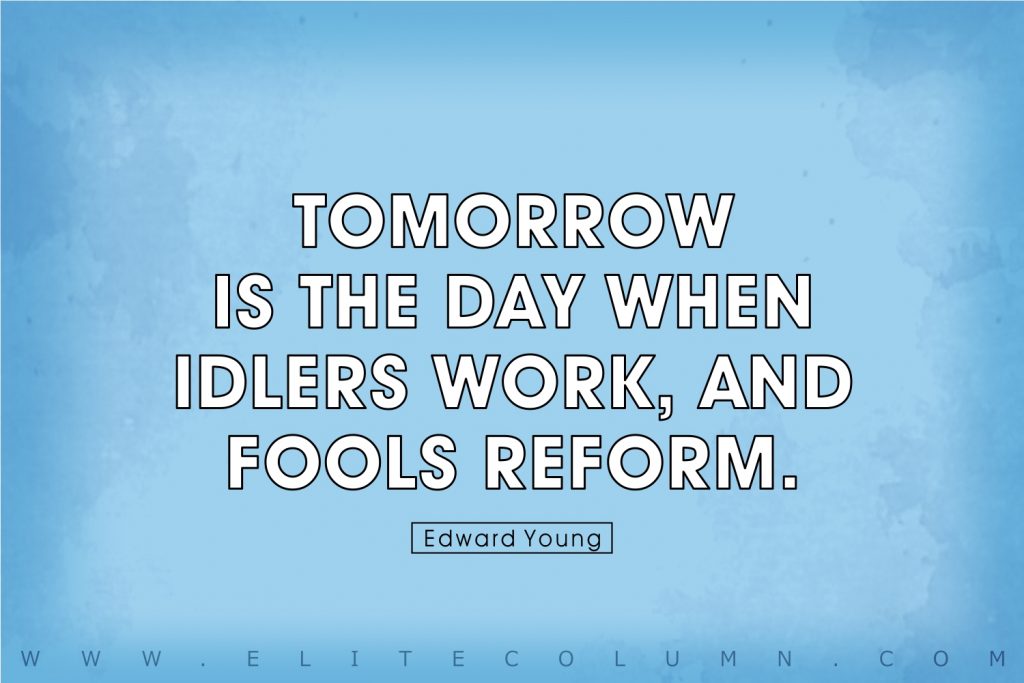 49. "Tomorrow is the day when idlers work, and fools reform." – Edward Young
50. "The only place where success comes before work is in the dictionary." – Vidal Sassoon
Thanks for checking out the best Determination Quotes. Feel free to share the quotes with your friends. Leave a comment below and which are your favourite Determination Quotes ?
See also:
Tough Times Quotes | Hilarious Quotes | Moving On Quotes | Meditation Quotes | Uplifting Quotes | Self Love Quotes | Hard Times Quotes | Disappointment Quotes
You can find us at – Facebook | Instagram | LinkedIn | Pinterest | Twitter