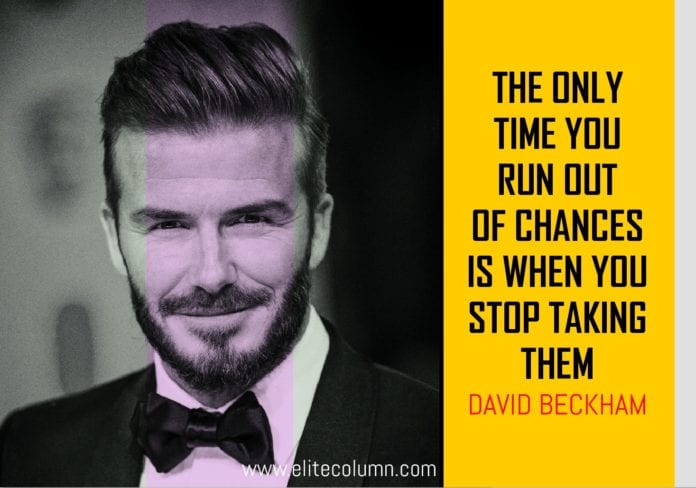 Whoever fashioned the name "Bend it like Beckham", sure knew what the iconic England footballer David Beckham stands for. A man with multiple talents, acute business sense, looks like a German god with a chiseled body to die for plus a heart of gold which beats fiercely for his family – one might think this such man can only be in fantasy and imagination. David Beckham Quotes will inspire everyone to take risks in life, perform to the best of one's abilities and always keep on improving. Below are some of the best David Beckham quotes.
12 Motivational David Beckham Quotes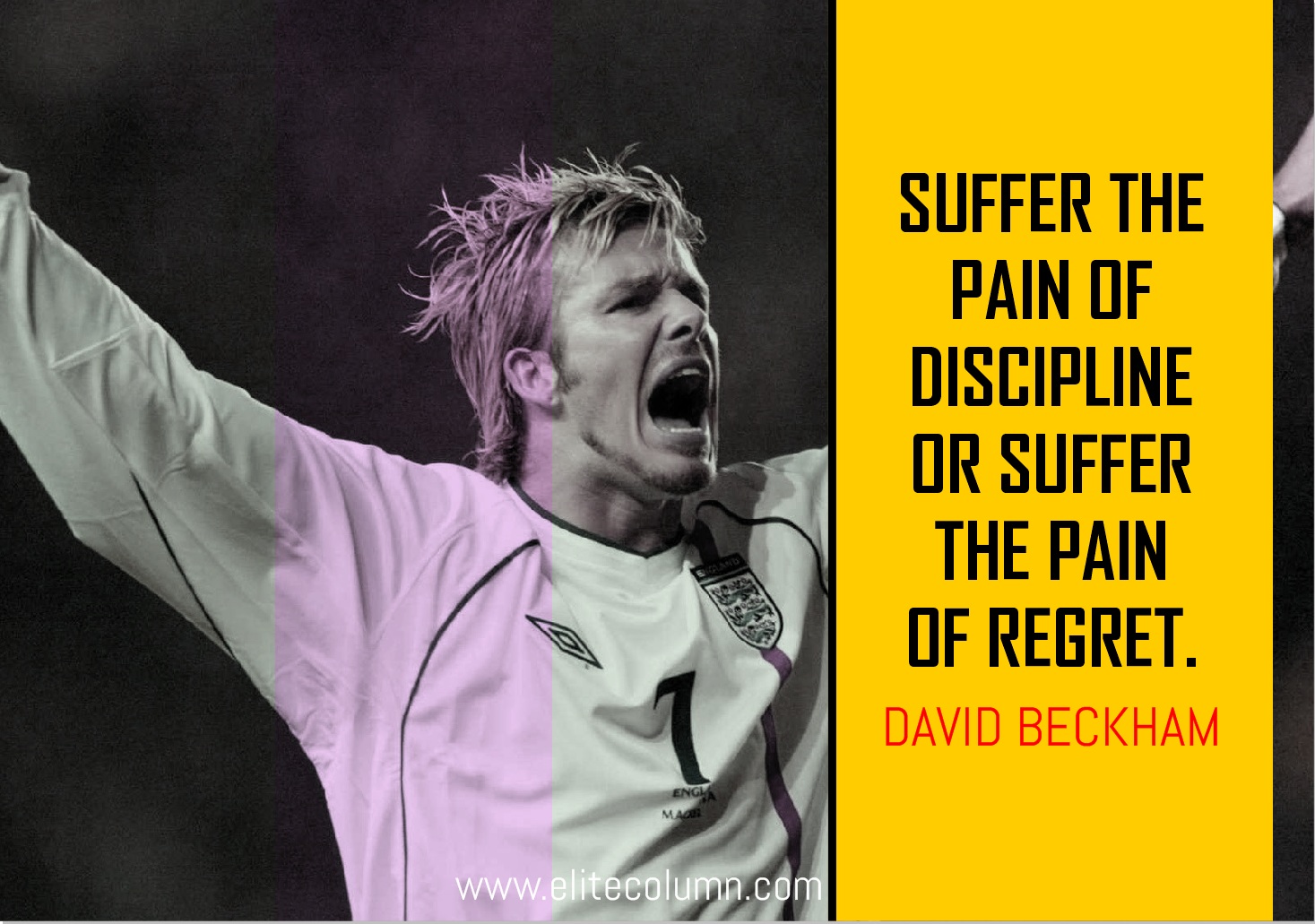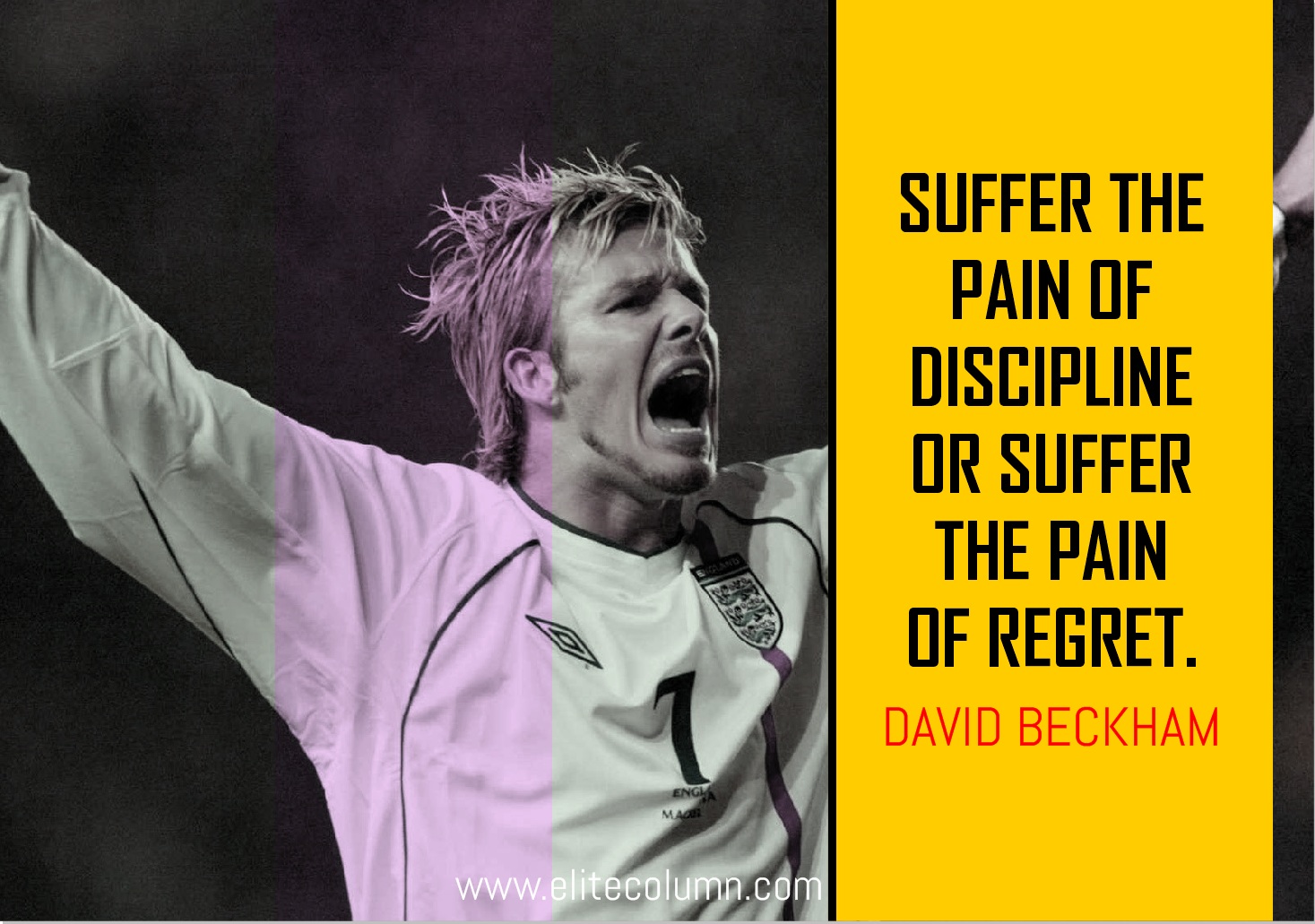 1. "Suffer the pain of discipline or suffer the pain of regret." – David Beckham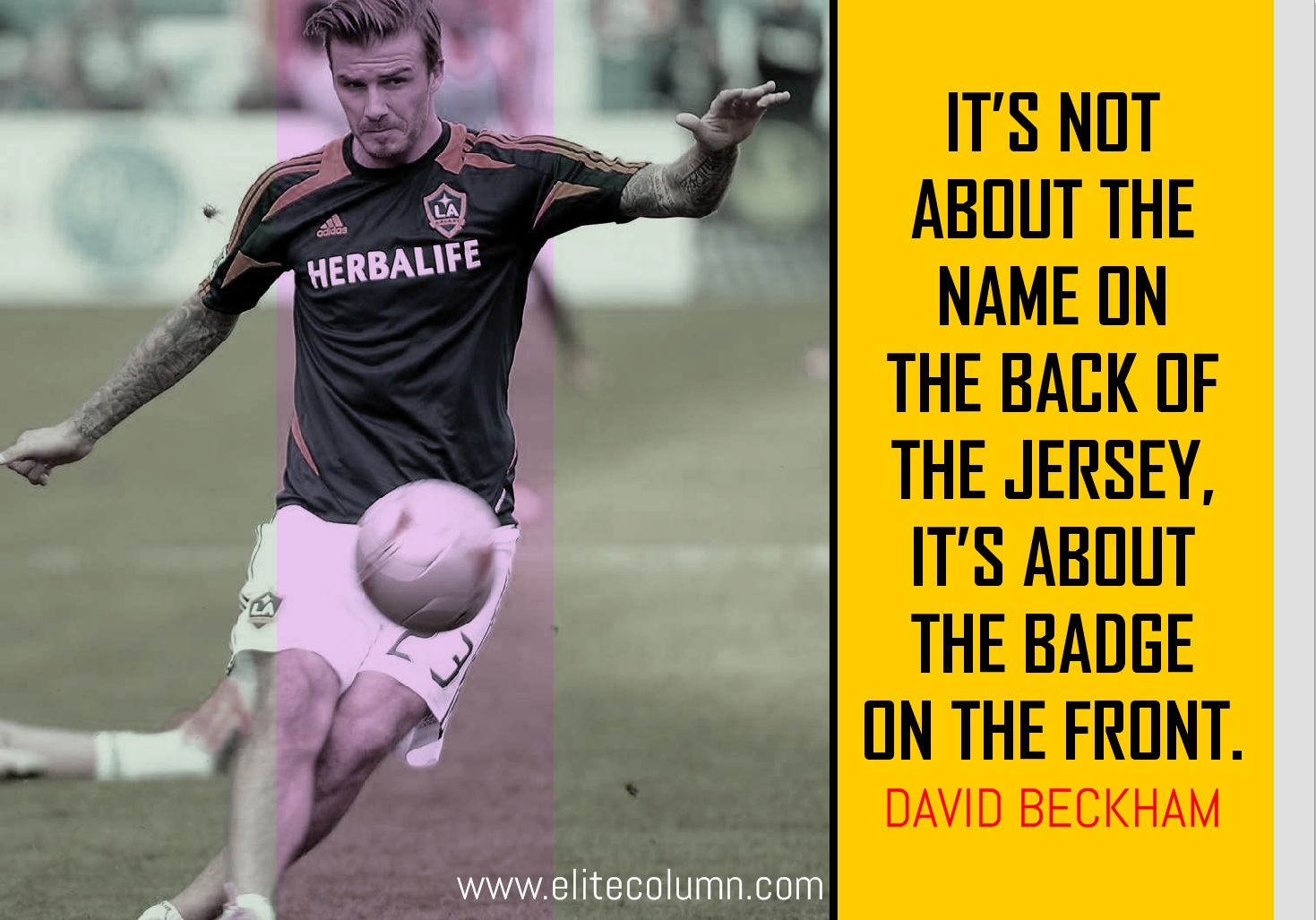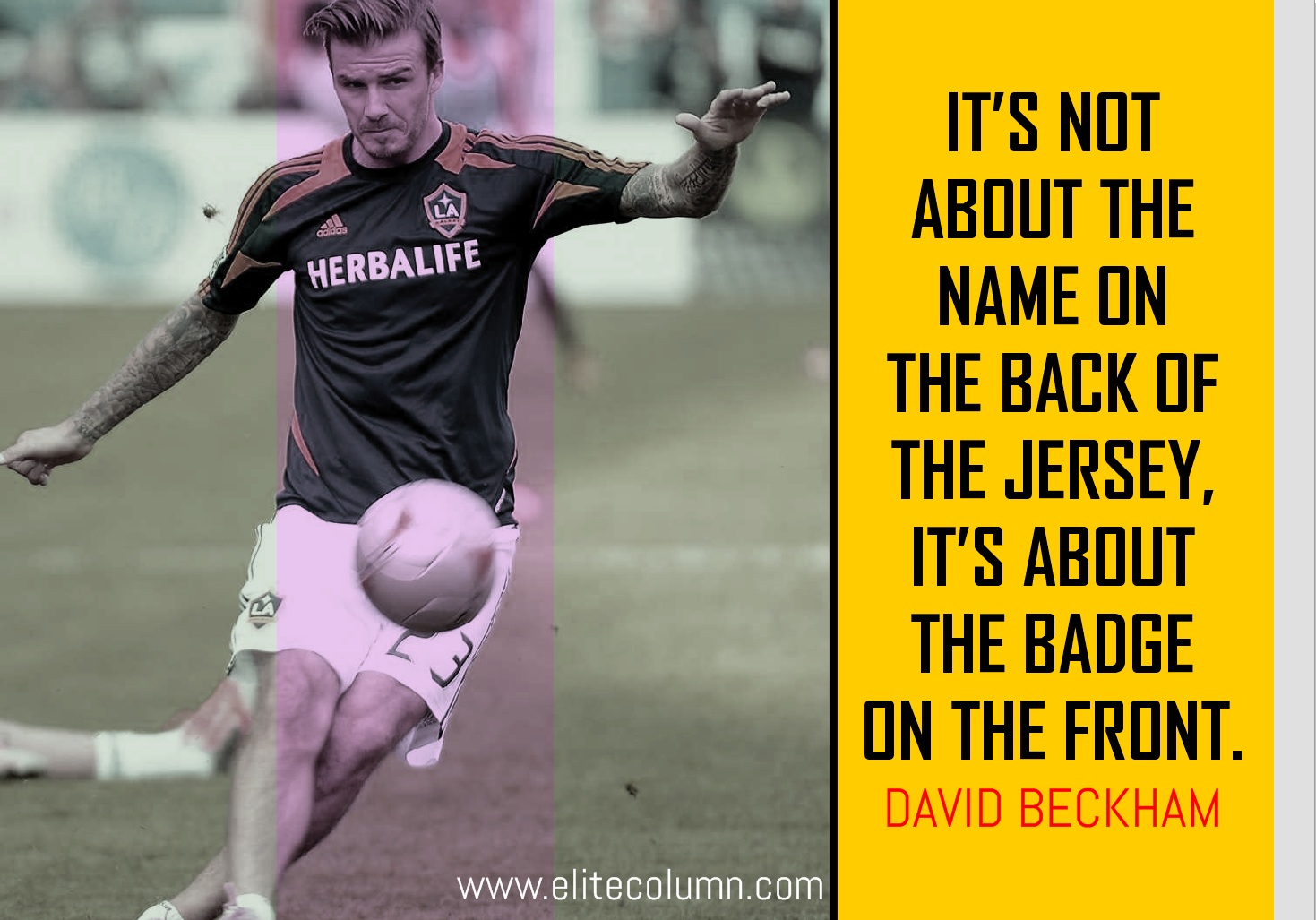 2. "It's not about the name on the back of the jersey, it's about the badge on the front." – David Beckham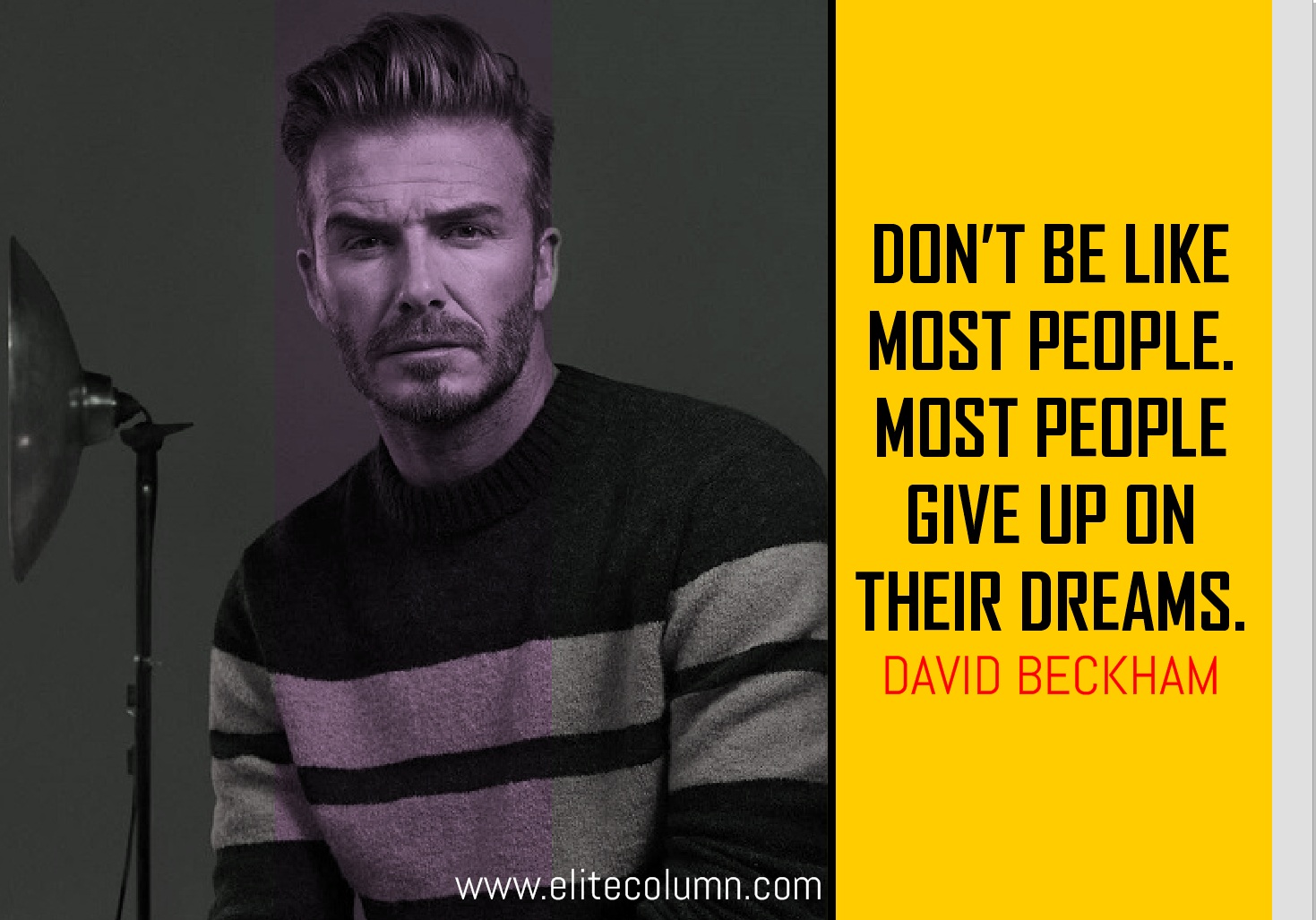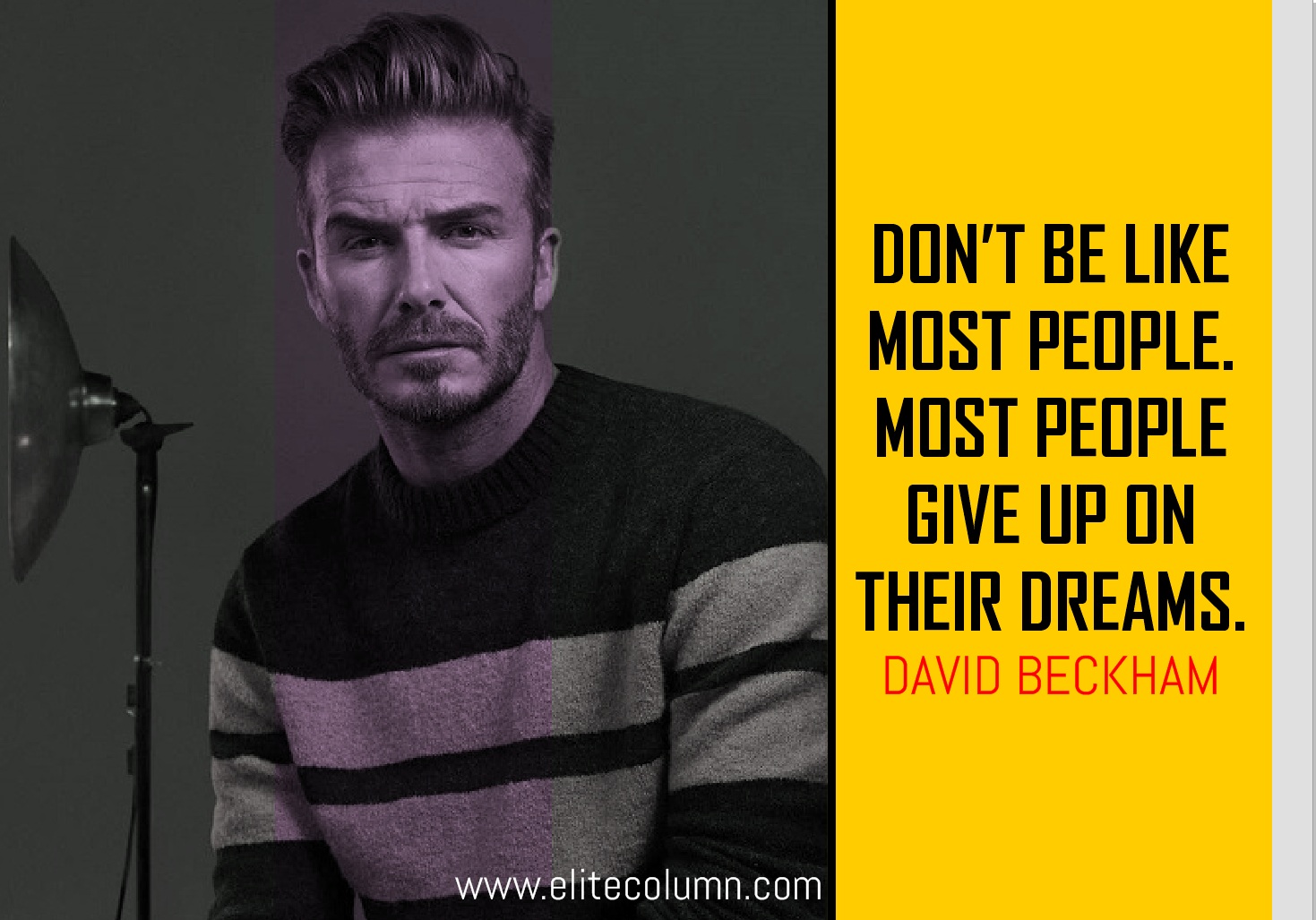 3. "Don't be like most people. Most people give up on their dreams." – David Beckham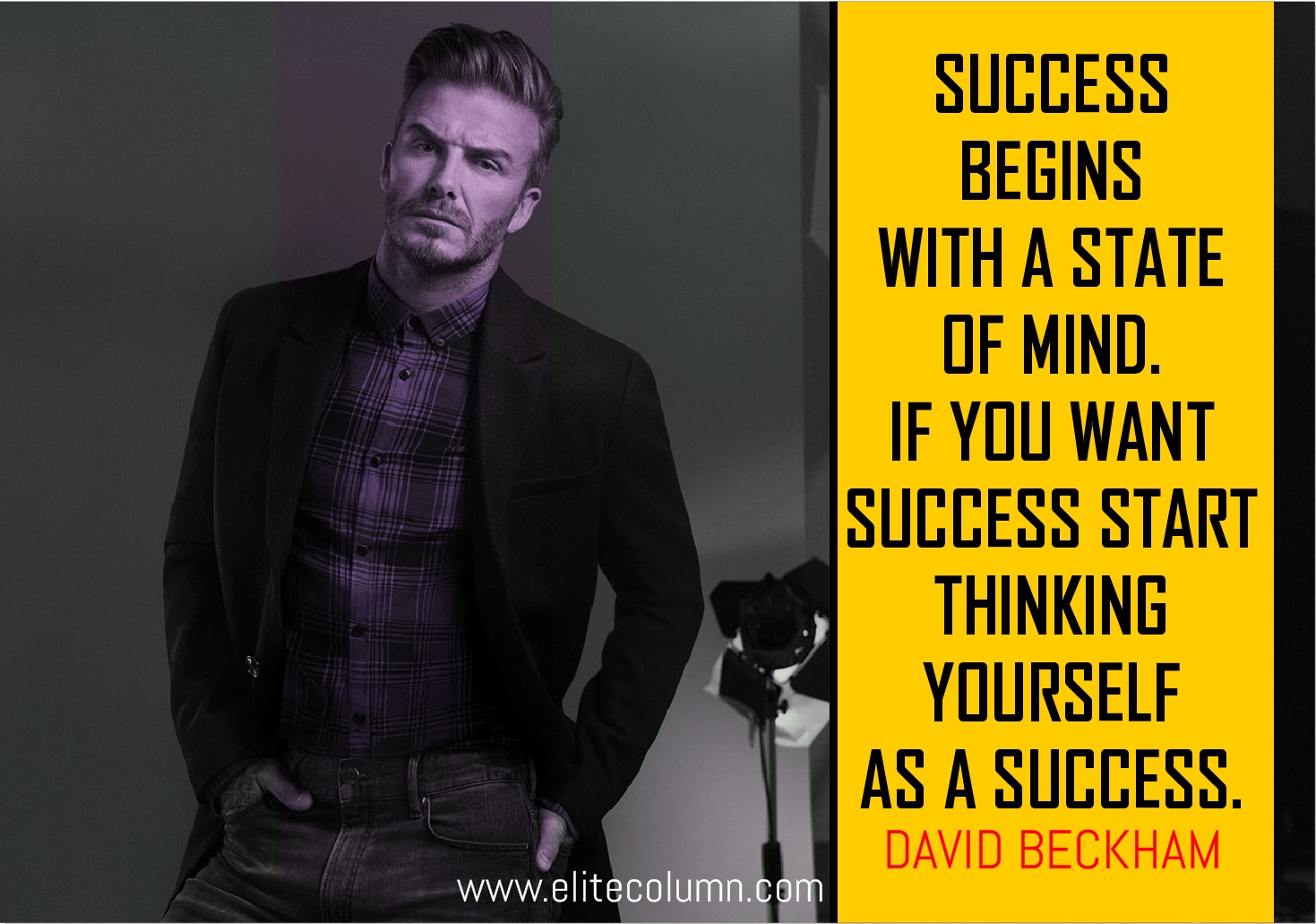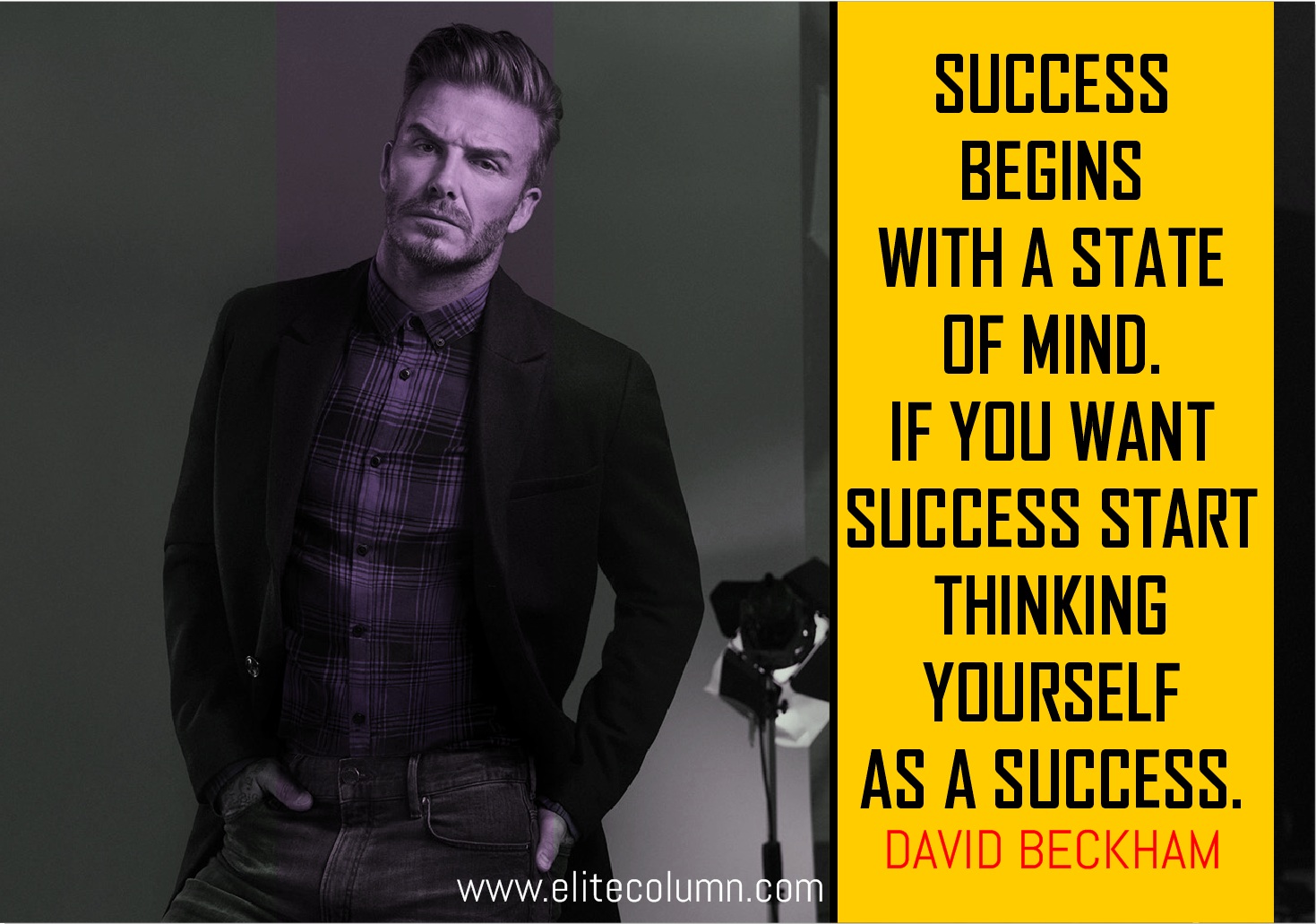 4. "Success begins with a state of mind. If you want success start thinking yourself as a success." – David Beckham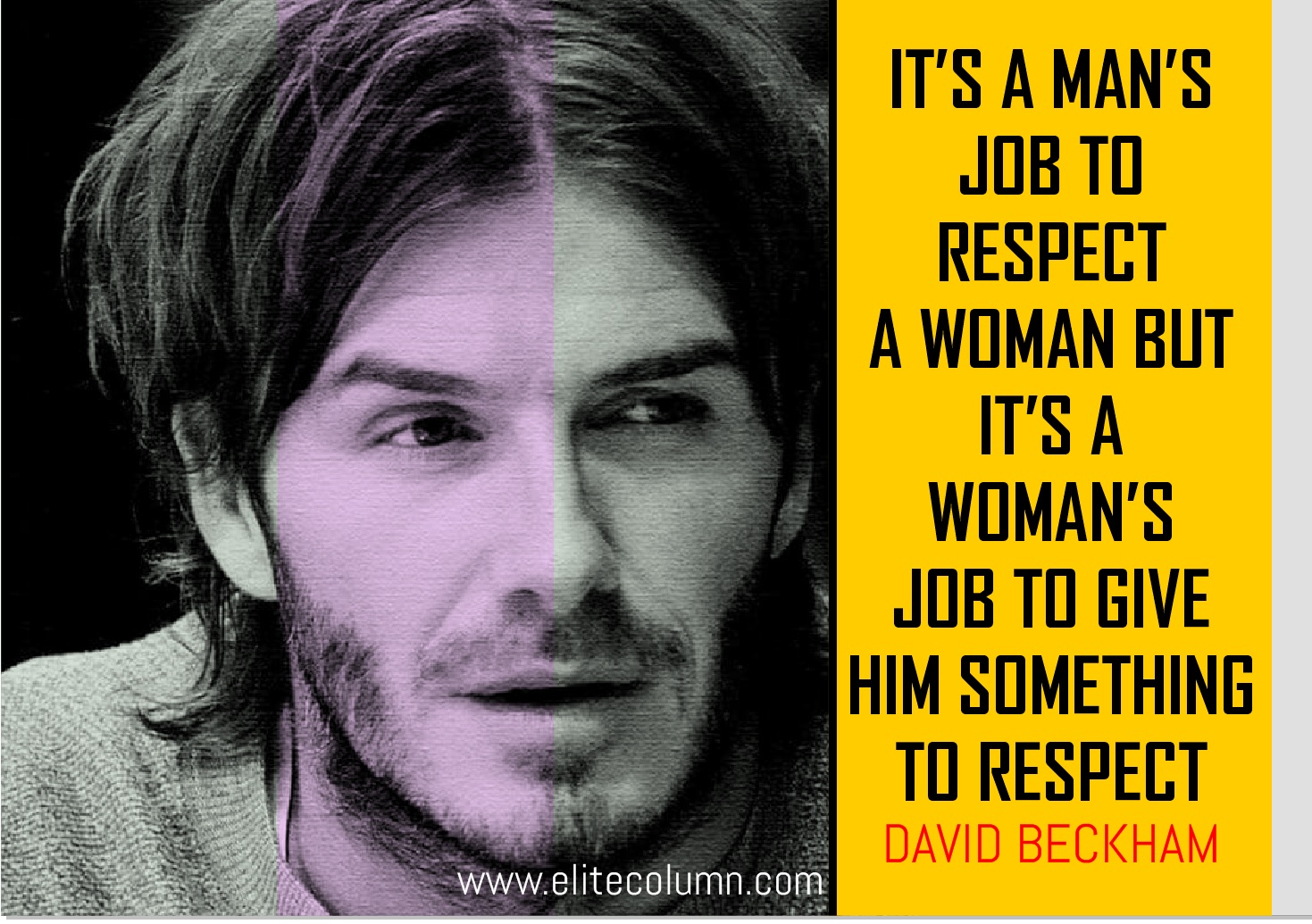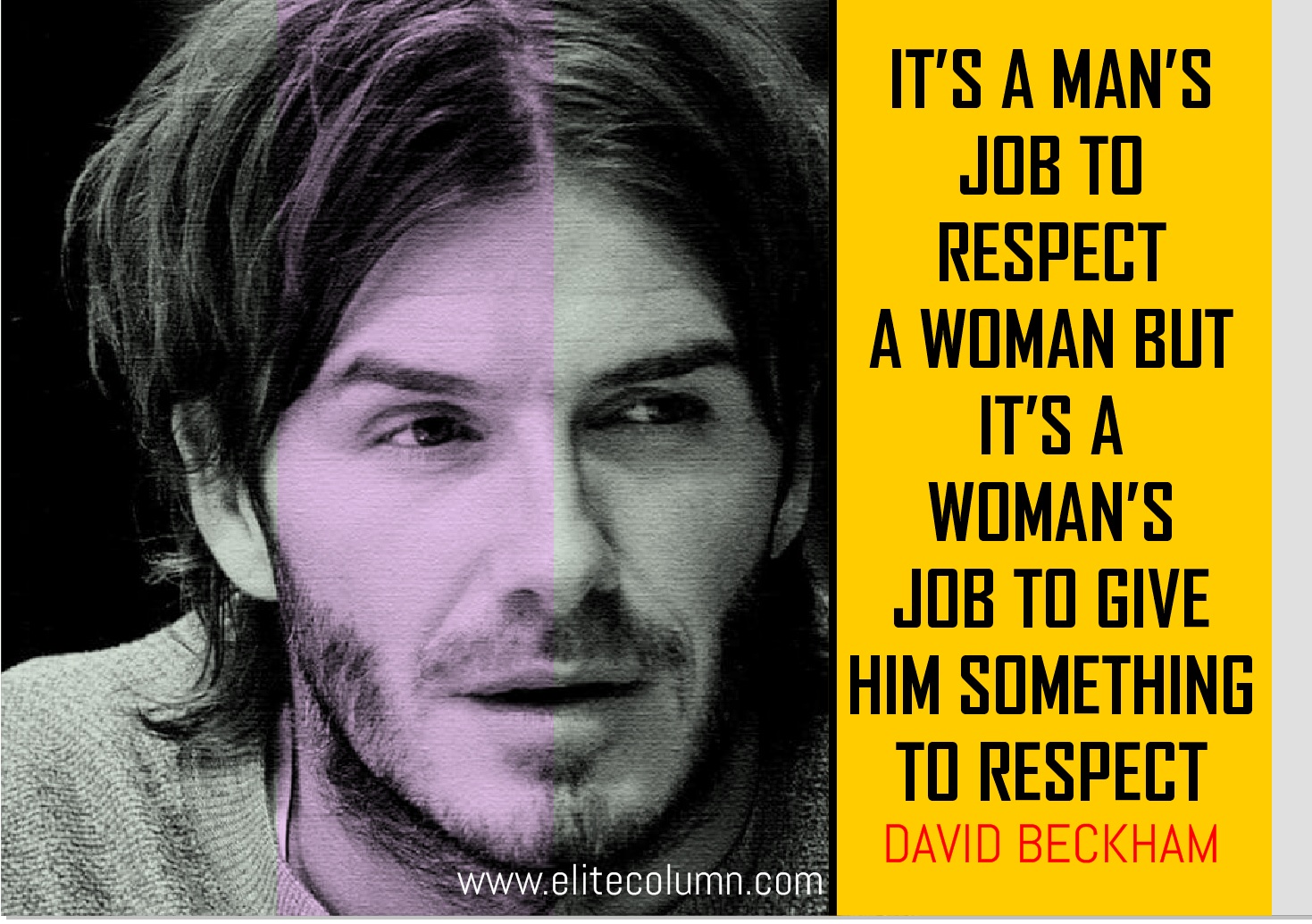 5. "It's a man's job to respect a woman but it's a woman's job to give him something to respect." – David Beckham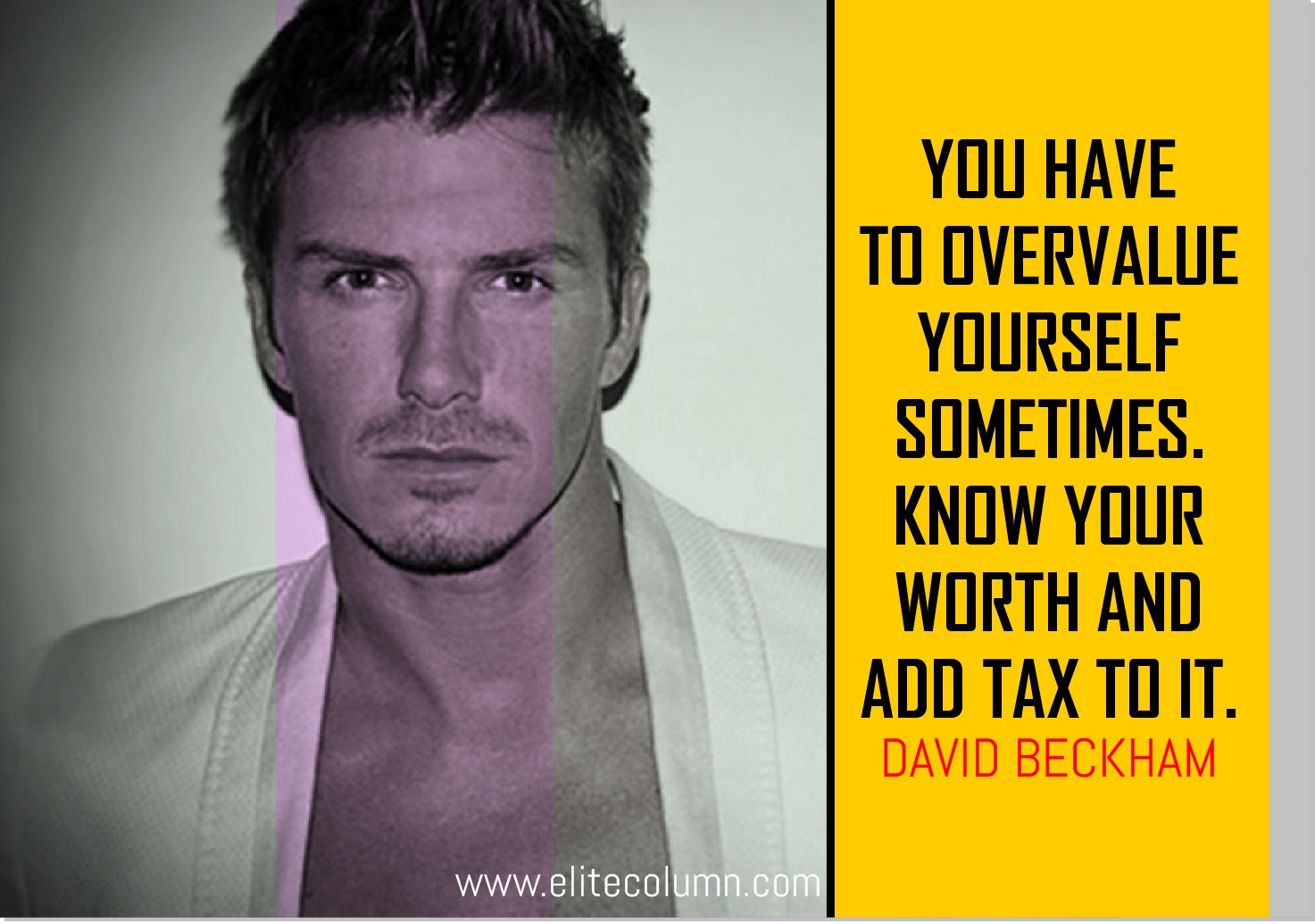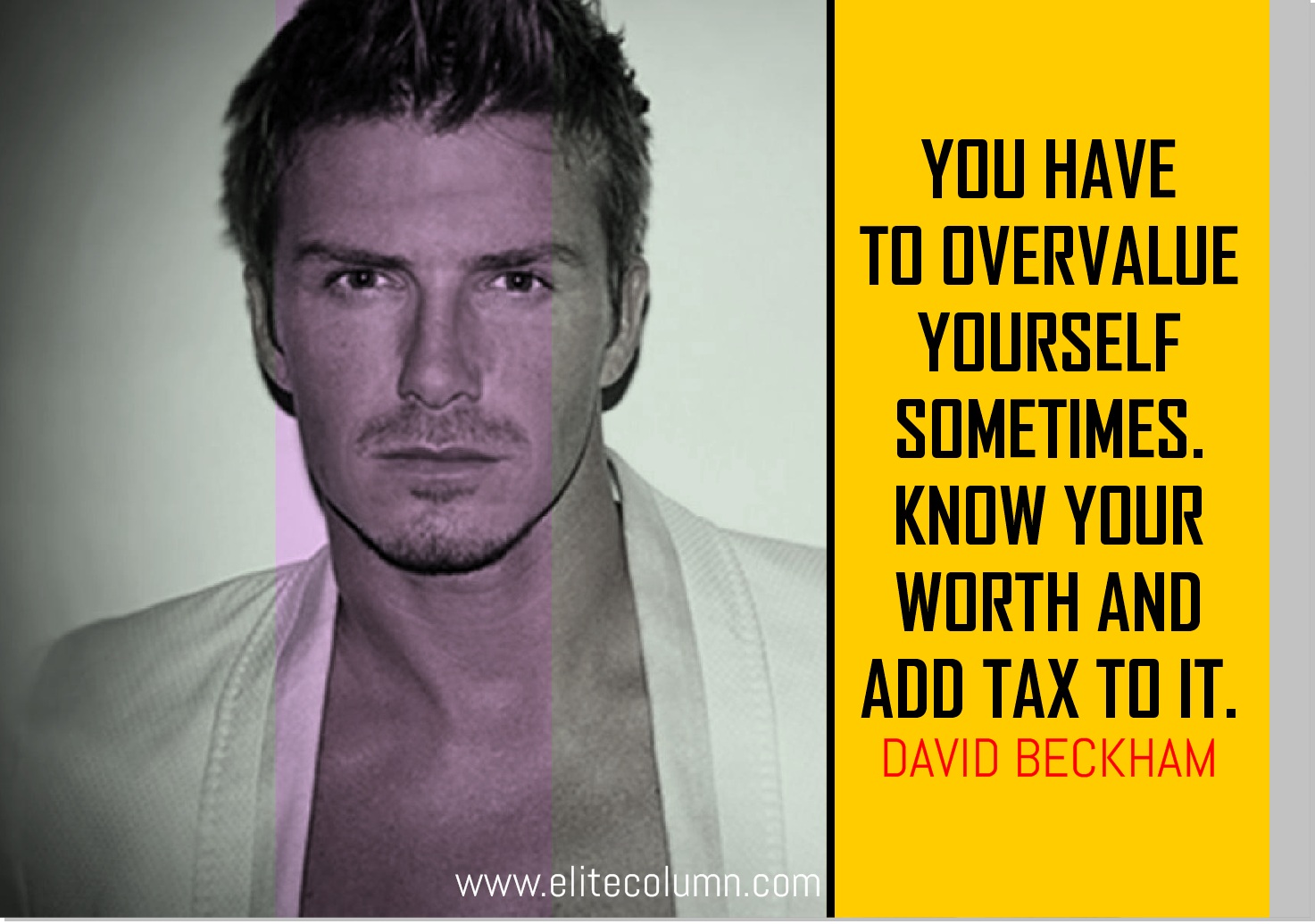 6. "You have to overvalue yourself sometimes. Know your worth and add tax to it." – David Beckham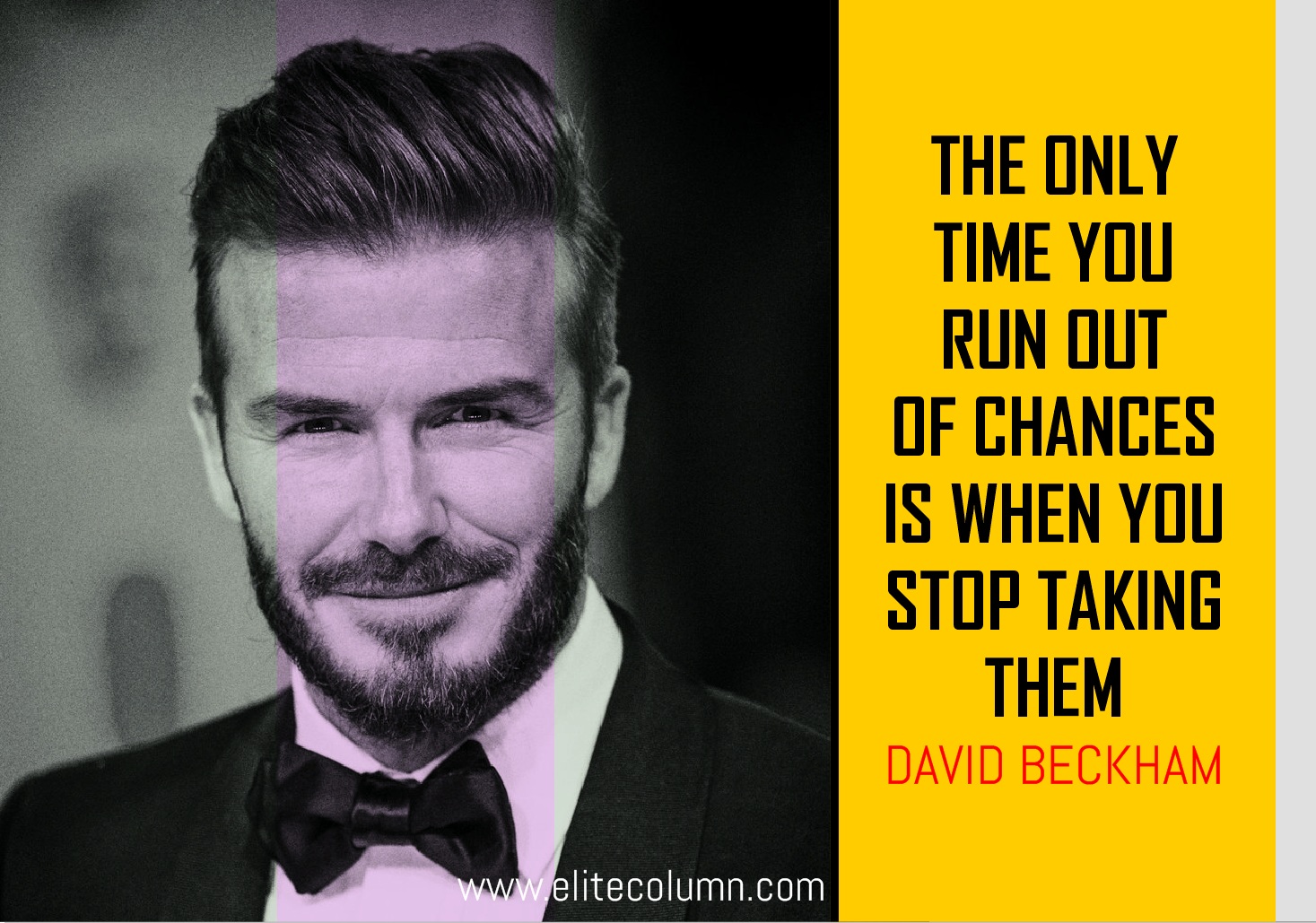 7. "The only time you run out of chances is when you stop taking them." – David Beckham
8. "You can be the one in a million. Don't be discouraged by the odds to Succeed." – David Beckham
9. "You will go through tough times, it's about getting through them." – David Beckham
10. "To have a successful team, you have to have great players of course but you have to have good personalities and good people as well." – David Beckham
11. "Hindsight is a wonderful thing." – David Beckham
12. "People react to criticism in different ways, and my way is definitely to come out fighting." – David Beckham
Thanks for checking out the best David Beckham quotes. Feel free to share the quotes with your friends. Leave a comment below and which are your favorite David Beckham quotes ?
See also:
Andrea Pirlo Quotes | Cristiano Ronaldo Quotes | Lionel Messi Quotes | Football Quotes
You can find us at – Facebook | Instagram | LinkedIn | Pinterest | Twitter