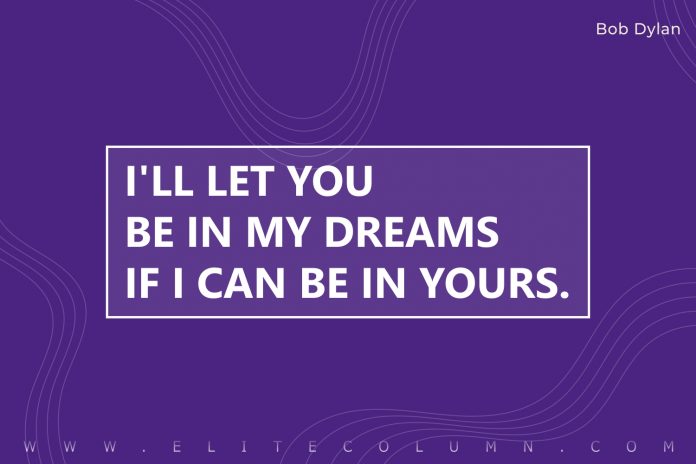 Check out 64 Cute Quotes today.
64 Best Cute Quotes
1. "I've never fallen in love right off the bat. I get scared to say I love you too soon because it means so much. It means you're not seeing an end to things." – Leighton Meester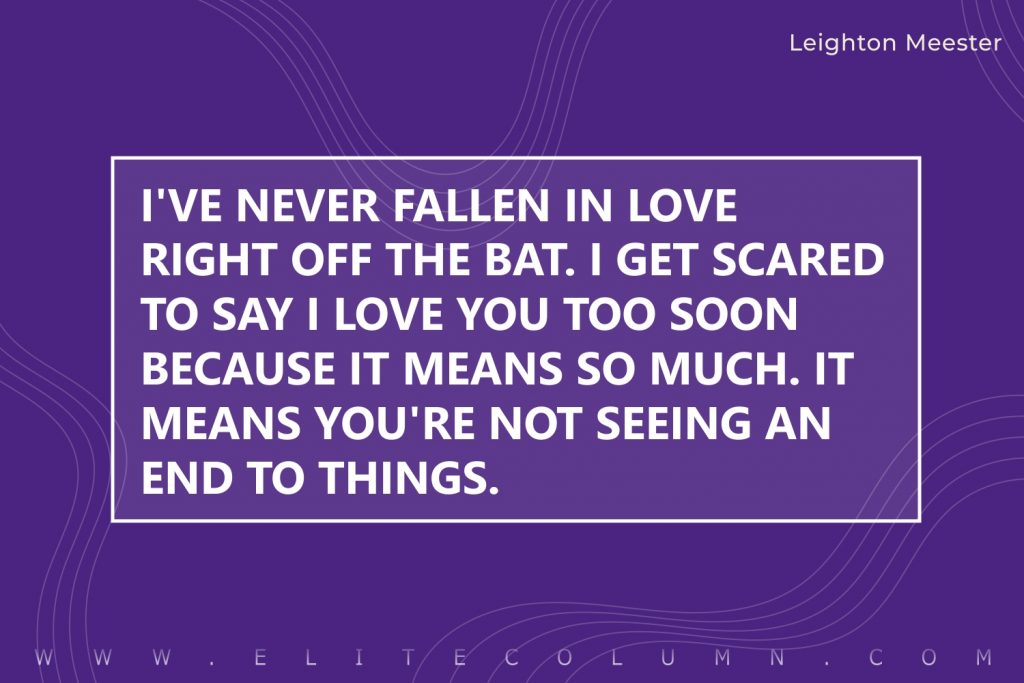 2. "You don't love someone for their looks, or their clothes, or for their fancy car, but because they sing a song only you can hear." – Oscar Wilde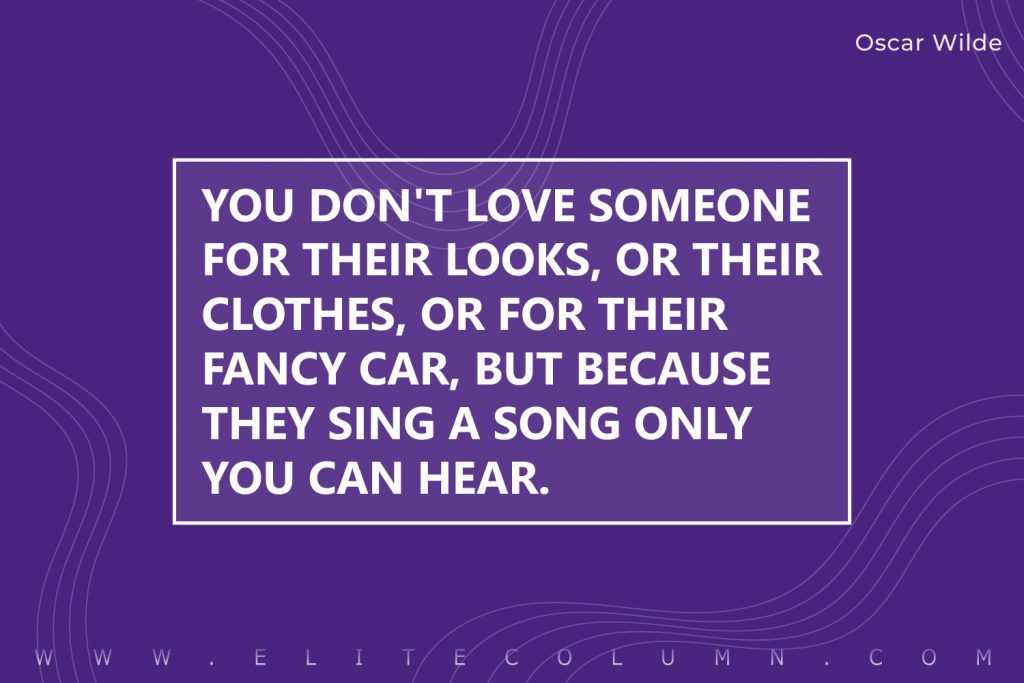 3. "I swear I couldn't love you more than I do right now, and yet I know I will tomorrow." – Leo Christopher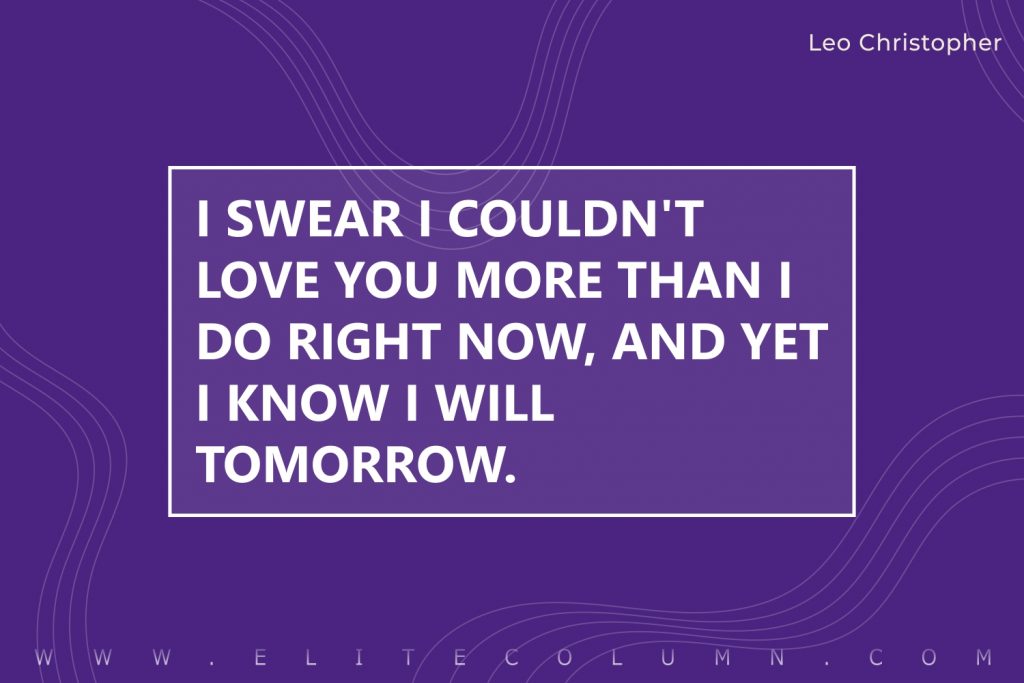 4. "I'll let you be in my dreams if I can be in yours." – Bob Dylan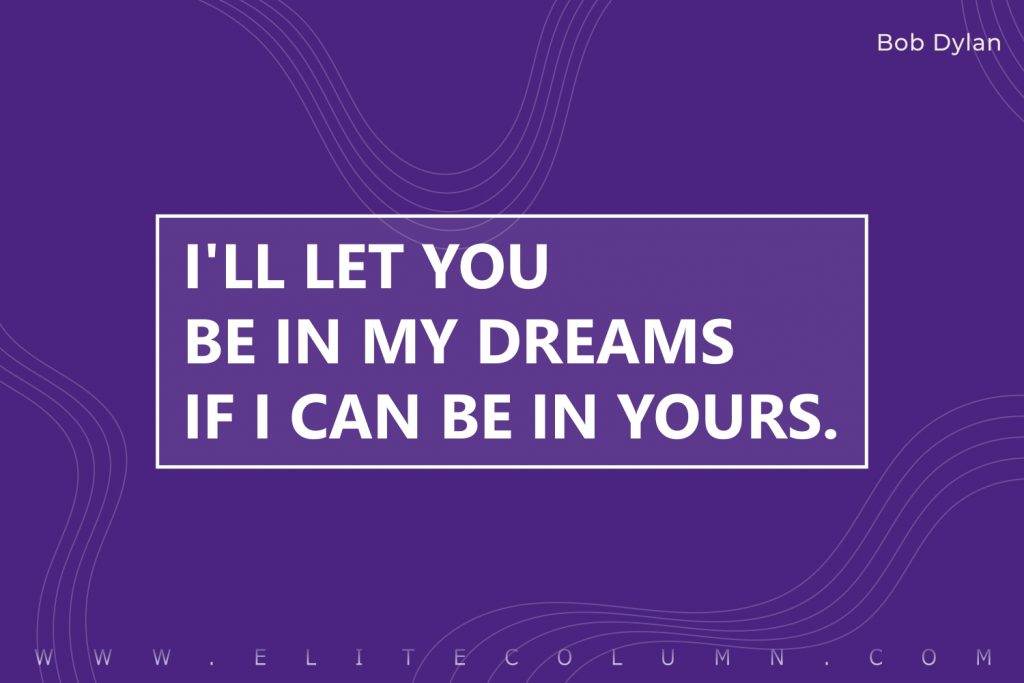 5. "There are all kinds of love in this world, but never the same love twice." – Scott Fitzgerald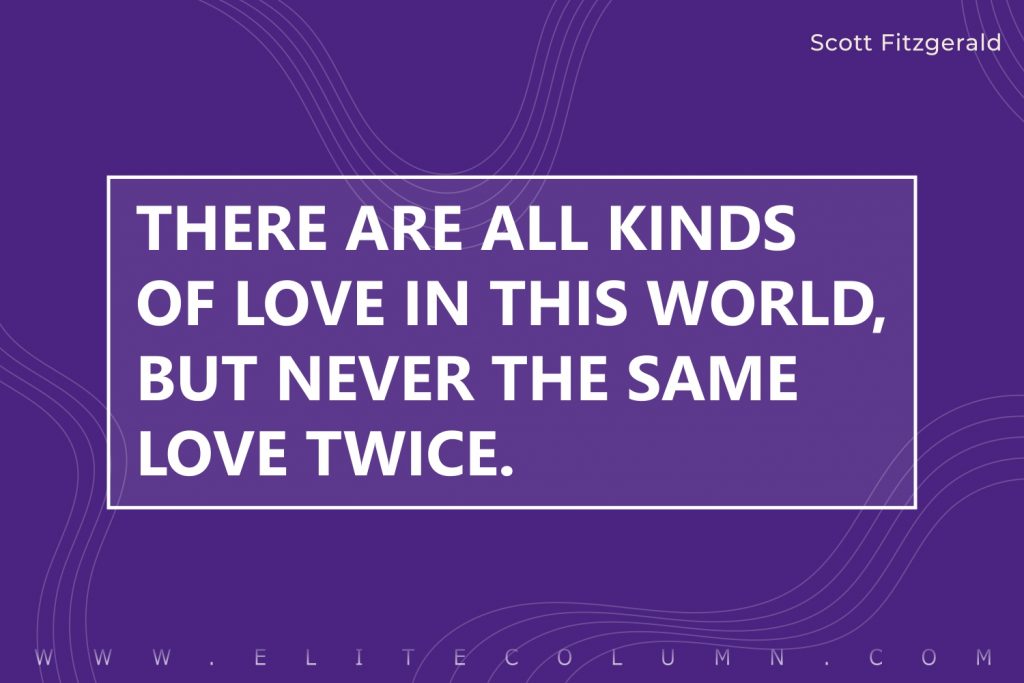 6. "I love you, not only for what you are, but for what I am when I am with you." – Roy Croft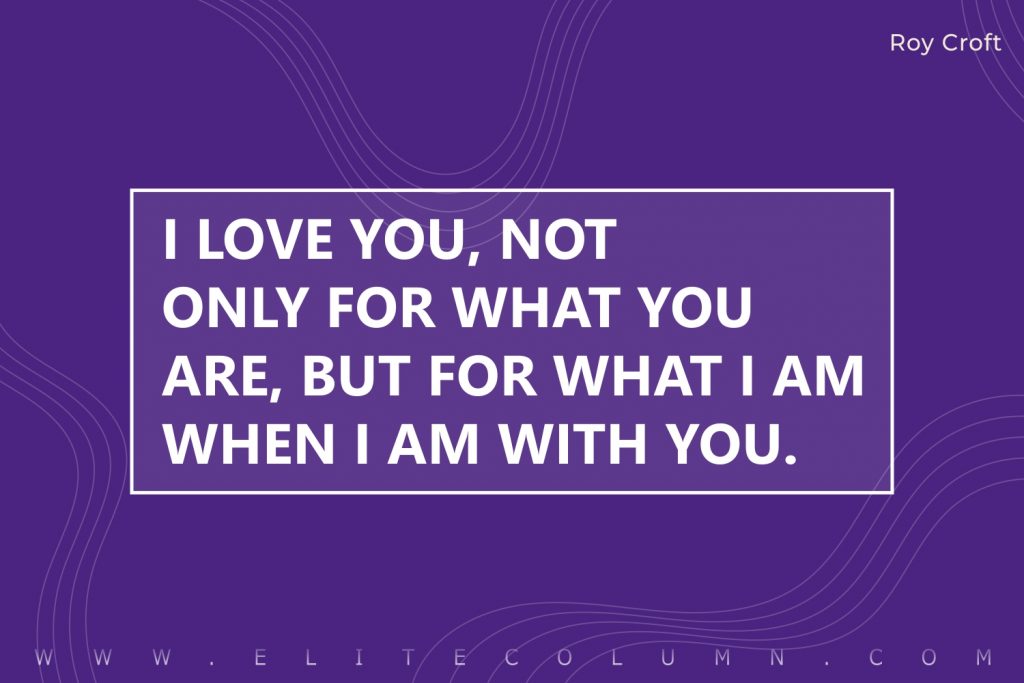 7. "I love you without knowing how, or when, or from where. I love you straightforwardly, without complexities or pride; so I love you because I know no other way." – Pablo Neruda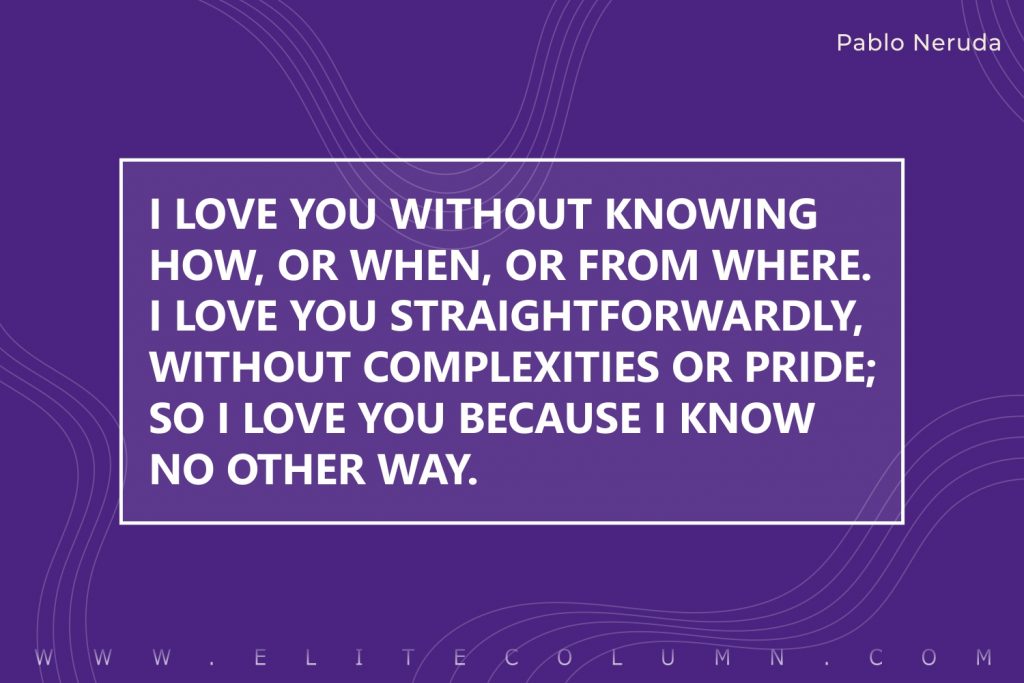 8. "We were together. I forget the rest." – Walt Whitman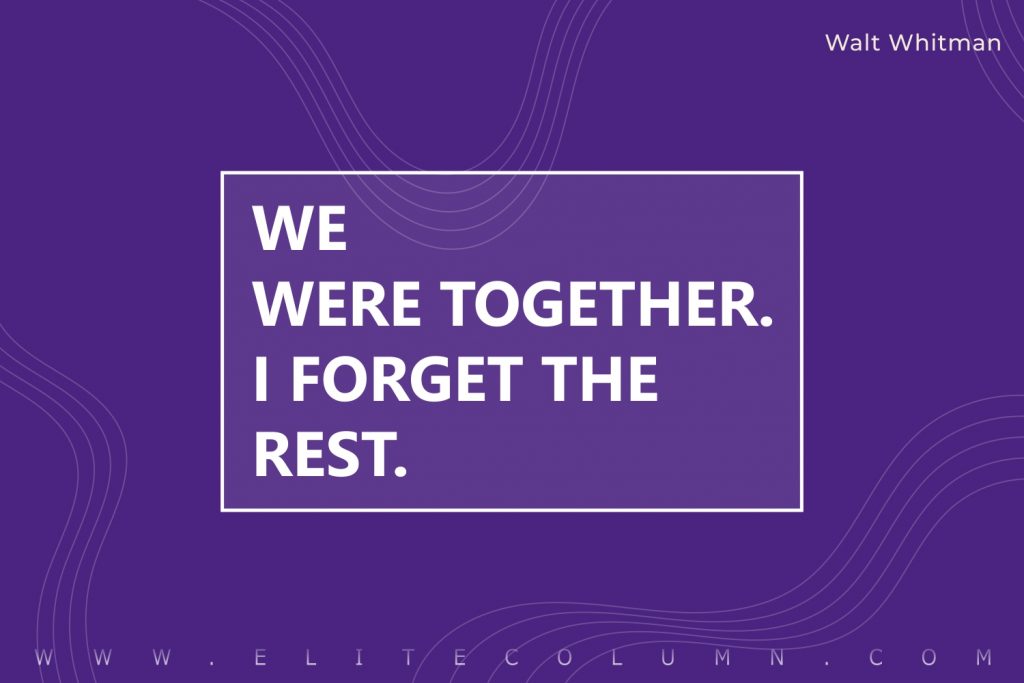 Bottom of Form
9. "First love is only a little foolishness and a lot of curiosity. No really self-respecting woman would take advantage of it." – George Bernard Shaw
10. "All you need is love. But a little chocolate now and then doesn't hurt." – Charles Schulz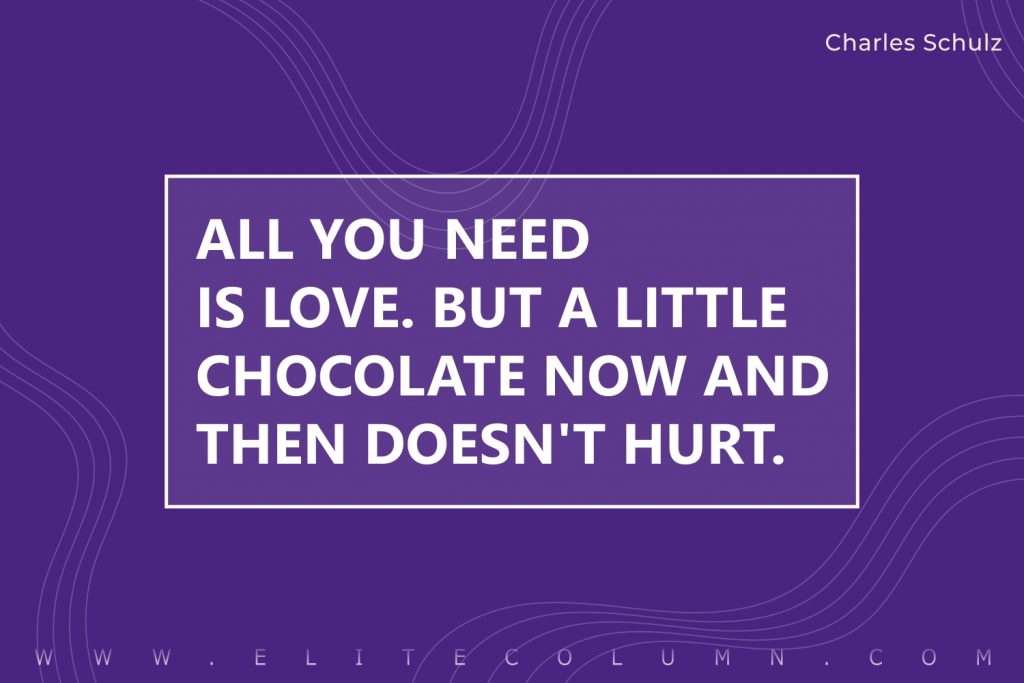 11. "One word frees us of all the weight and pain of life That word is love." – Sophocles
12. "You have bewitched me, body and soul, and I love, I love, I love you. I never wish to be parted from you from this day on." – Pride and Prejudice
13. "I have died every day waiting for you darling, don't be afraid I have loved you for a thousand years, I'll love you for a thousand more." – Christina Perri
14. "I love you more than I have ever found a way to say to you." – Ben Folds
15. "I love you the way a drowning man loves air. And it would destroy me to have you just a little." – Rae Carson
16. You're amazing. Just the way you are." – Bruno Mars
17. "Love like you've never been hurt." – Satchel Paige
18. "I would rather spend one lifetime with you, than face all the ages of this world alone." – J.R.R. Tolkien
19. "I said I love you and that's forever and this I promise from the heart. I could not love you any better. I love you just the way you are." – Billy Joel
20. "You don't love someone because they're perfect, you love them in spite of the fact that they're not." – Jodi Picoult
21. "Just give me a comfortable couch, a dog, a good book, and a woman." – Groucho Marx
22. "If I had a flower for every time I thought of you… I could walk through my garden forever." – Alfred Tennyson
23. "A hug is like a boomerang: you get it back right away." – Bil Keane
24. "The only thing we never get enough of is love; and the only thing we never give enough of is love." – Henry Miller
25. "I love you right up to the moon—and back." – Sam McBratney
26. "A kiss is a lovely trick designed by nature to stop speech when words become superfluous." – Ingrid Bergman
27. "When you realize you want to spend the rest of your life with somebody, you want the rest of your life to start as soon as possible." – Harry Burns
28. "You know you're in love when you don't want to fall asleep because reality is finally better than your dreams." – Dr. Seuss
29. "Love thy neighbor and if he happens to be tall, debonair, and devastating, it will be that much easier." – Mae West
30. "Life without love is like a tree without blossoms or fruit." – Khalil Gibran
31. "Love is of all passions the strongest, for it attacks simultaneously the head, the heart, and the senses." – Lao Tzu
32. "I've never had a moment's doubt. I love you. I believe in you completely. You are my dearest one. My reason for life." – Ian McEwan
33. "There is a place you can touch a woman that will drive her crazy: her heart." – Melanie Griffith
34. "The best and most beautiful things in this world cannot be seen or even heard, but must be felt with the heart." – Helen Keller
35. "I have a crush on your mind. I fell for your personality. Your looks are just a bonus." – Nicholas Sparks
36. "No, I don't think I will kiss you, although you need kissing badly. That's what's wrong." – Clark Gable
37. "The most important thing in life is to learn how to give out love, and to let it come in." – Morrie Schwartz
38. "Love is like Pi: natural, irrational, and very important." – Lisa Hoffman
39. "Love is a two-way street constantly under construction." – Carroll Bryant
40. "He hugs me tight while I look behind him, scanning faces like I did a few seconds ago. And like I will do for the rest of my life." – Ashley Elston
41. "Loved you yesterday, love you still, always have, always will." – Elaine Davis
42. "Do I love you? My God, if your love were a grain of sand, mine would be a universe of beaches." – William Goldman
43. "You belong with me." – Taylor Swift
44. "Love is when you meet someone who tells you something new about yourself." – Andre Breton
45. "For you see, each day I love you more, today more than yesterday and less than tomorrow." – Rosemonde Gerard
46. "But I love you I'm totally and completely in love with you and I don't care if you think it's too late. I'm telling you anyway." – Natalie Portman
47. "I love you, and I will love you until I die, and if there's a life after that, I'll love you then." – Cassandra Clare
48. "If I know what love is, it is because of you." – Hermann Hesse
49. "The only thing worse than a boy who hates you: a boy that loves you." – Markus Zusak​
50. "I saw that you were perfect, and so I loved you. Then I saw that you were not perfect and I loved you even more." – Angelita Lim
51. "It wasn't love at first sight. It took a full five minutes." – Lucille Ball
52. "I'm in love with you, and I'm not in the business of denying myself the simple pleasure of saying true things." – John Green
53. "The truth is everyone is going to hurt you. You just got to find the ones worth suffering for." – Bob Marley
54. "I love you. I am at rest with you. I have come home." – Dorothy L. Sayers
55. "If you live to be a hundred, I want to live to be a hundred minus one day, so I never have to live without you." – A.A. Milne
56. "A hundred hearts would be too few to carry all my love for you." – Henry Wadsworth
57. "True love stories never have endings." – Richard Bach
58. "You know it's love when all you want is that person to be happy, even if you're not part of their happiness." – Julia Roberts
59. "The art of love is largely the art of persistence." – Albert Ellis
60. "Love is not just the words you say to them at that moment but it's also the things you do for them for the rest of your life." – Mohith Agadi
61. "Love is like an hourglass, with the heart filling up as the brain empties." – Jules Renard
62. "I am good, but not an angel. I do sin, but I am not the devil. I am just a small girl in a big world trying to find someone to love." – Marilyn Monroe
63. "I want you. All of you. Your flaws. Your mistakes. Your imperfections. I want you, and only you." – John Legend
64. "But the you who you are tonight is the same you I was in love with yesterday, the same you I'll be in love with tomorrow." – Gayle Forman
Thanks for checking out the best Cute Quotes. Feel free to share the quotes with your friends. Leave a comment below and which are your favourite Cute Quotes ?
See also:
Feelings Quotes |Witty Quotes |Optimistic Quotes |Sympathy Quotes | Procrastination Quotes |Pregnancy Quotes |Mother Quotes |Equality Quotes
You can find us at – Facebook | Instagram | LinkedIn | Pinterest | Twitter